Hey, Hive! I'm really muscling through this one. A few days ago, I was thinking to myself, "…these allergies are really kicking my ass!", but that's always the case as fall ushers in. It was late last night that I realized, "Ah, fuck! This isn't allergies.". @guthrie is sick, too. I think it's just a cold but it resulted in one of the worst nights of sleep in recent memory. I have to finish this blog post up because the clock is ticking before the NyQuil kicks in. On a day where I didn't accomplish much other than catching up on sleep during the day, I would like to at least know I got something on the blockchain.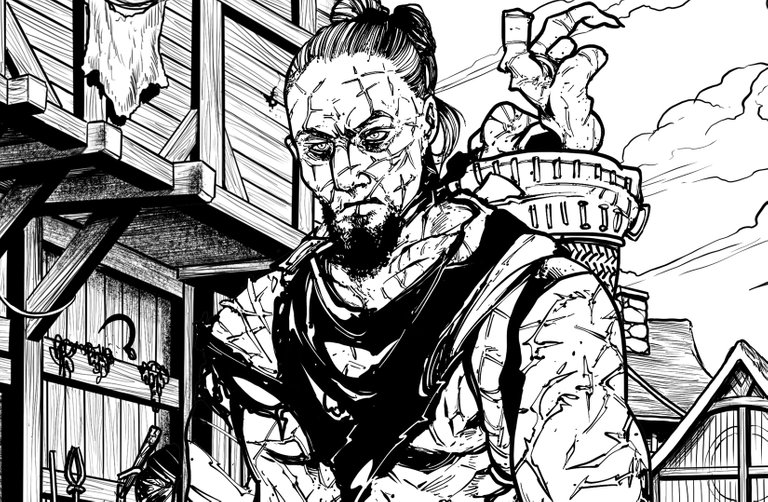 I've been working around the clock […which very well may have lead to me getting sick], on the Immutable Realms EOS zine and @neverwel for @mirrorpool. Both have been demanding most of my available time lately. Avatars have been a priority lately with @neverwel. The four founding members of @mirrorpool are @swarddraws, @felblob, Eduardo Garay and myself. We each will have a representation of ourselves in the game and mine is inspired by a Japanese death match wrestler. His name is Osvet The Wake, and as concepts go, I really like him.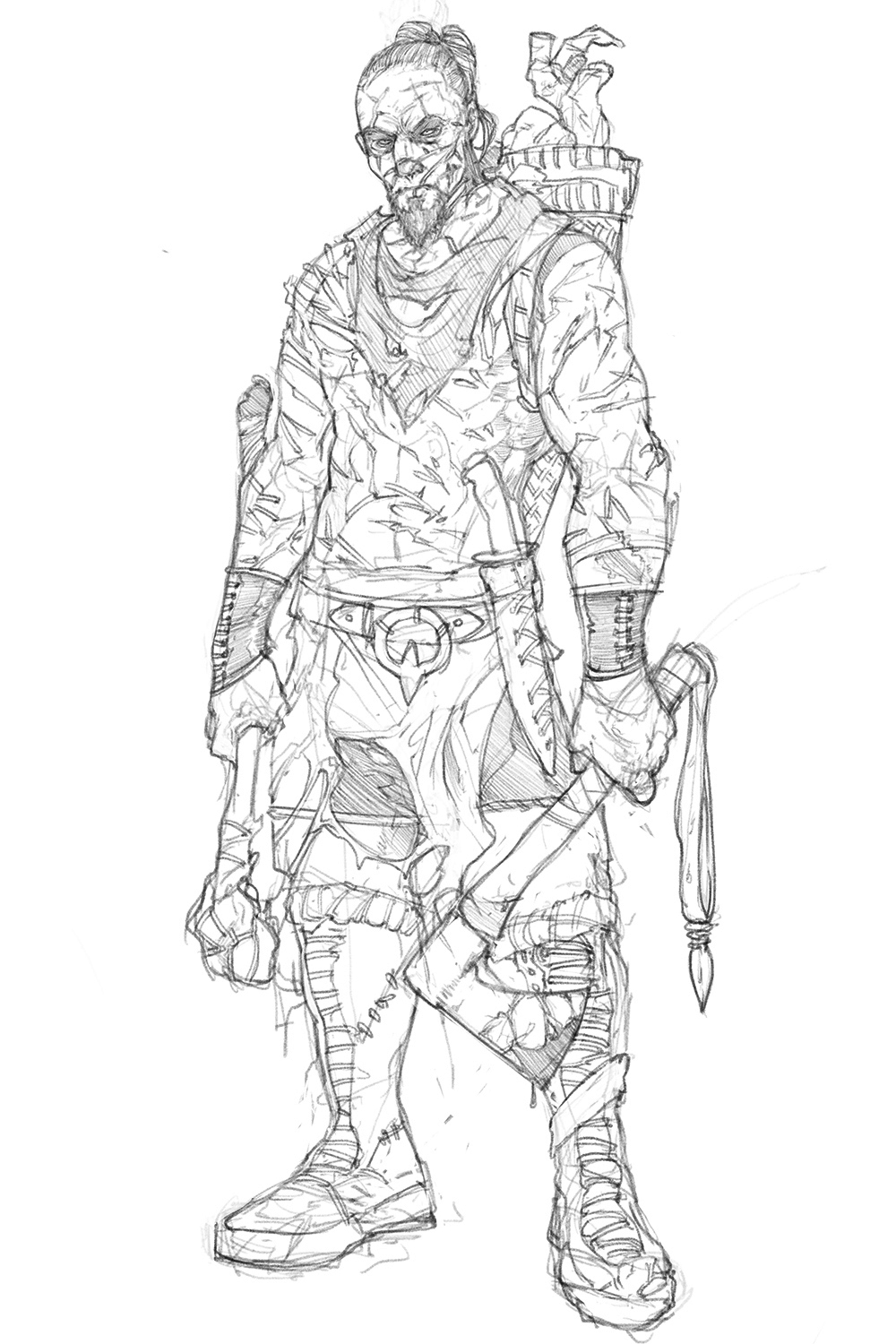 I did the preliminary sketch for Osvet months ago. Our priorities with the @neverwel collection have changed a lot over that time, so inking him has been put off until just recently. The initial pack release for this first set will be called Ønfall and in addition to the many characters that inhabit this world and the capital, Avyth, you'll have an opportunity to pick up one of the four avatars of the creators. These characters will help guide you through @neverwel. They will aide players as they maneuver through the city, achieving quests.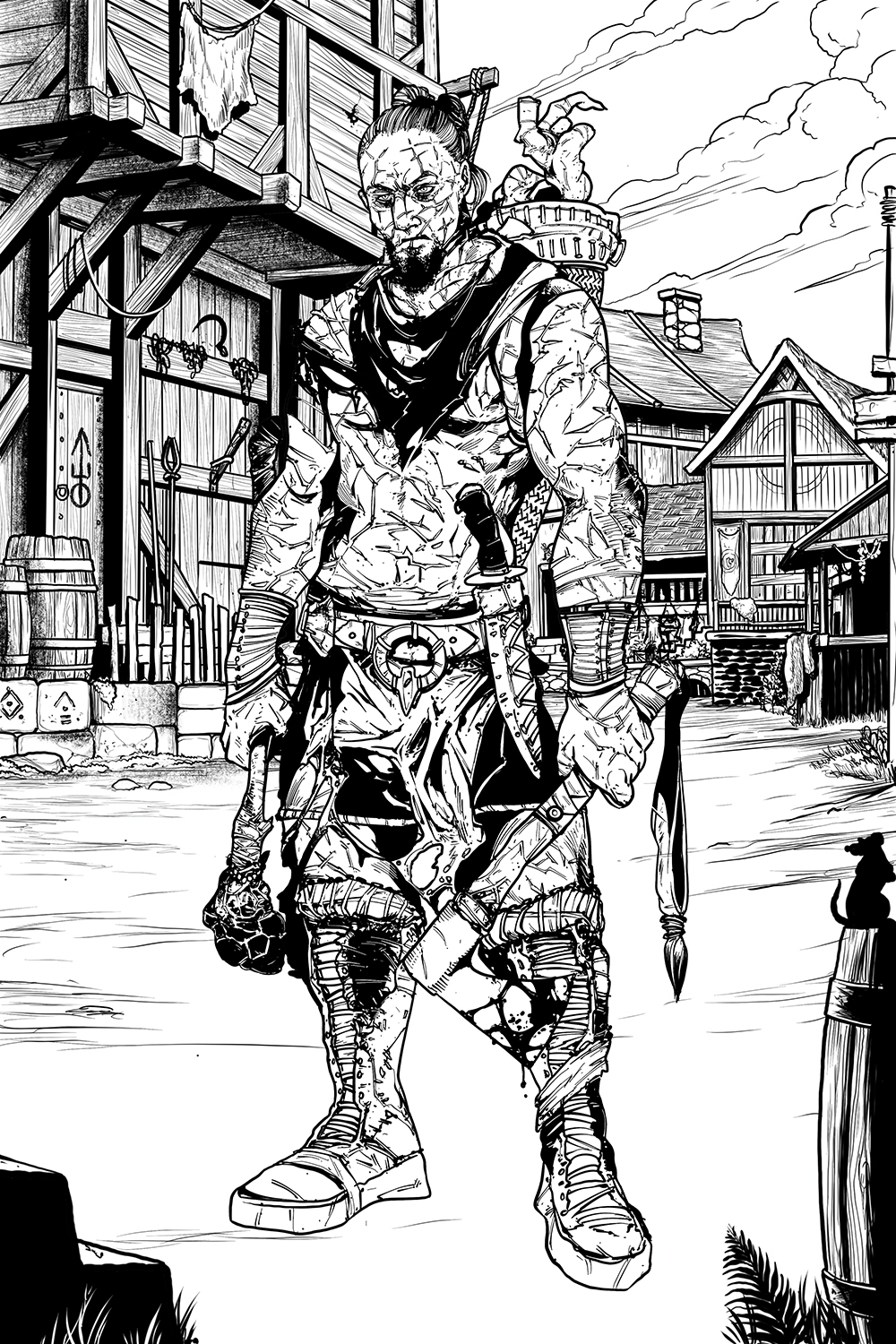 Looking at the pencils of Osvet, I love that he eventually ended up in his final form. The background for the city of Avyth was illustrated by @swarddraws and he looks great standing there in the city center. For the next few days, I'll be trying to recover from this cold, and while I'm resting, I'll be writing more lore for @neverwel. I leave for LA next Tuesday and once I'm on the road, there will be very little time to give focus to this collection. I'm sprinting to finish everything I can before then. Thanks for reading, and have a great night!