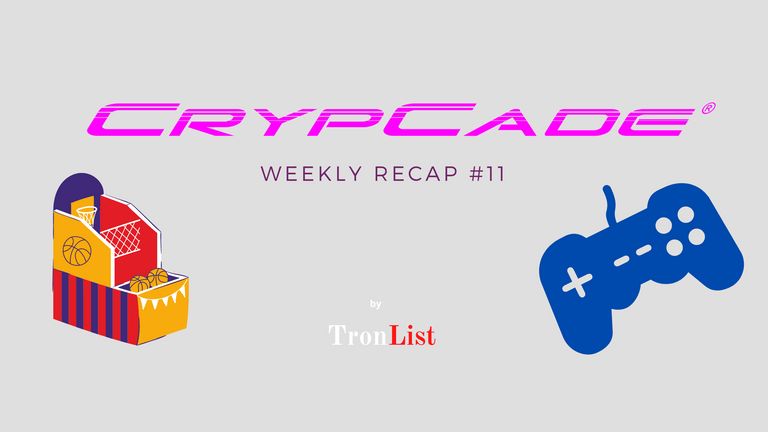 Did you take part in CrypCade's "Call of Duty: WARZONE" Tournament with a prize pool of $250 for the top 3 players? If you missed it you still have the chance to participate in the Booongo Slot Tournament with a huge prize pool of $50 000 - only TWO days left. What else happend last week at CrypCade.io, how were the dividends and much more in today's weekly recap.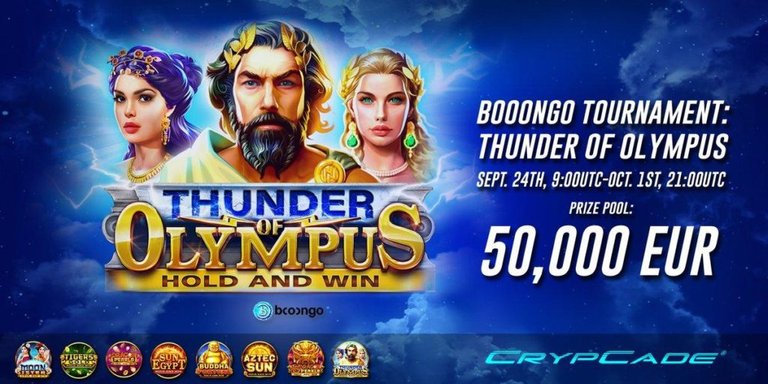 Dividends and Mining
It was yet another rather quiet week at CrypCade. Dividends stayed in the range of 1085-3662 TRX per day. A total amount of around 100 000 CADE was mined in the past 7 days. Everyone is anticipating the ETH and MATIC integration happening really soon.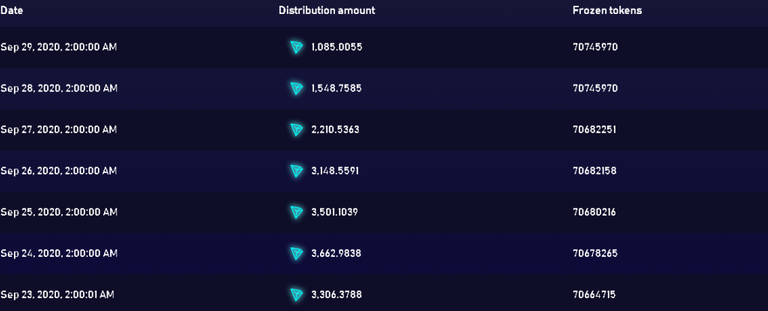 The mining price remained at:

There were TONS of Tournaments in the past week at CrypCade. We made a list for you:
Booongo "Money Heist" - Prize Pool: 30 000 Euro - Ended 22/09/20
"Marble Dash" Community Game Tournament - Ended 27/09/20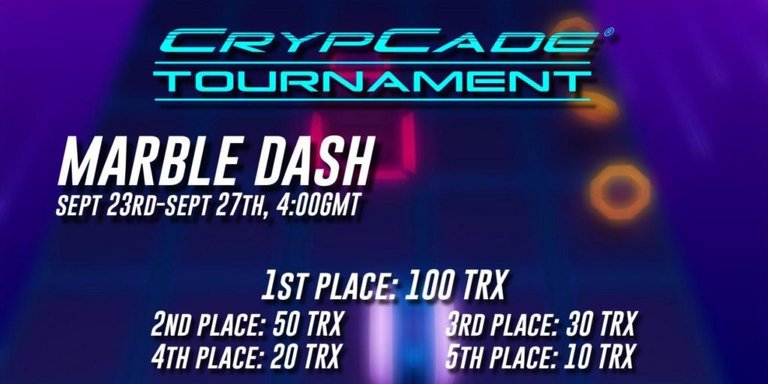 Call of Duty WARZONE Tournament - Prize Pool: $250 - Free Entry - Ended 27/09/20
Booongo "Thunder of Olympus" Slot Tournament - Ongoing: 24/09-01/10/20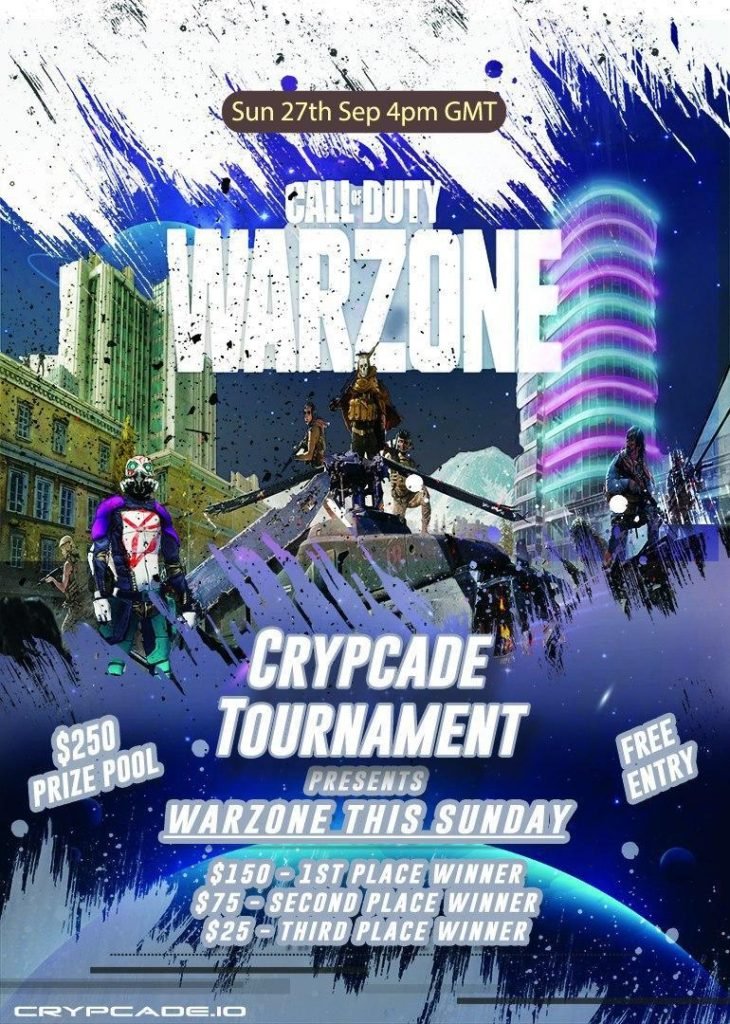 Eight brave players competed in the WARZONE tournament with FREE ENTRY and a prize pool of $250. At the end only the strongest one prevailed - congratulations Seiryu! Here is the full list of all the winners: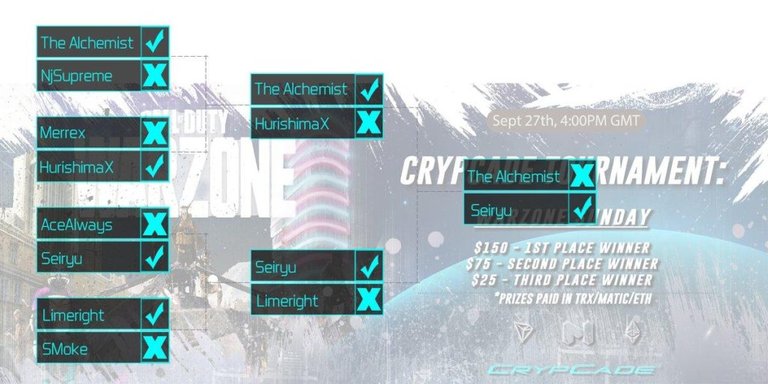 If you missed all the fun, don't worry CrypCade will soon have many more for you! Make sure to follow their social media channels to stay up to date with the latest updates:
Official Twitter: https://twitter.com/CrypCade
Official Telegram Channel: https://t.me/CrypCadeNews
NEW GAMES
If there are new Slots - you can always find them first at CrypCade.io. Three brand new Platipus, Booongo and Playson slots were added last week. Each featuring a lot of fun Bonus Spins and Huge Multipliers. Go try your luck out and let us know what you think about them.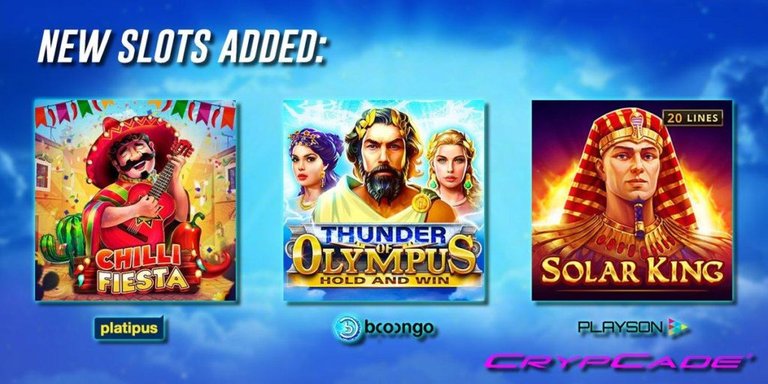 Summary
A lot of exciting tournaments took place last week on CrypCade.io. Many happy players walked out with nice prizes. In the background Matic and Ethereum Integration is going on full throttle so exciting times are ahead of CrypCade and its players. Thanks for checking out our article and we promise to keep you updated about what's going on over at CrypCade.io.
Remember to always do your own research before investing anywhere. Let us know what you think about CrypCade.io in the comments.
Read more:
Useful Links:
Official Website: https://crypcade.io/
Official News Website: https://crypcade.io/newsDetail/
Whitepaper: https://issuu.com/crypcade/docs/crypcade_whitepaper3
Official Telegram: https://t.me/CrypCade
Official Twitter: https://twitter.com/CrypCade
---
Posted from my Tronlist.com blog with SteemPress : http://www.tronlist.com/crypcade-io-weekly-recap-11/
---