Buy me berries lets you fund your work and goals by accepting Hive donations. You will receive any donation within 3 seconds. If you have a Hive account, you already have your own page.
If you think this could help someone or some organization you know, ping them here in the comments or anywhere else!
---
Everything in a 3 minute video
---
The homepage
On the homepage you can type in any hive username, you can then click generate codes to generate buttons, banners, etc. that you can add to your blogpost or on your website. You can also click check page to visit the buymeberries profile of that user (more on that in a bit).
This is the buymeberries homepage.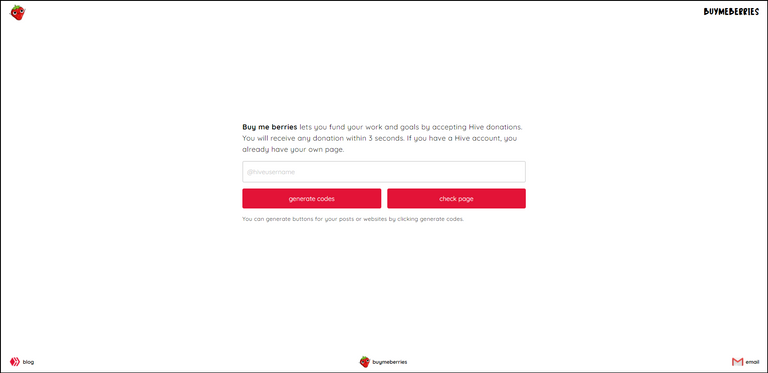 This is what it looks like when you click generate codes, these codes can than be directly copy pasted into your blog or on your website.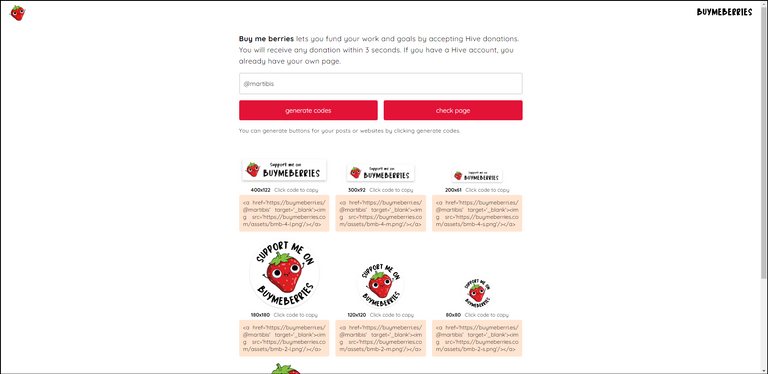 Below is an example of a generated button, you will see that clicking on it directly redirects to my buymeberries profile. There are different types and different sizes of buttons and banners.


---
The profile page
On every profile page you will see some user information. There is also:
An optional #bmbhome post under the home tab
An optional #bmbupdate posts under the update tab
The supporters of that account under the supporters tab
The widget that allows you to send you berries to that account.
You can see my latest #bmbhome post showing under the home tab.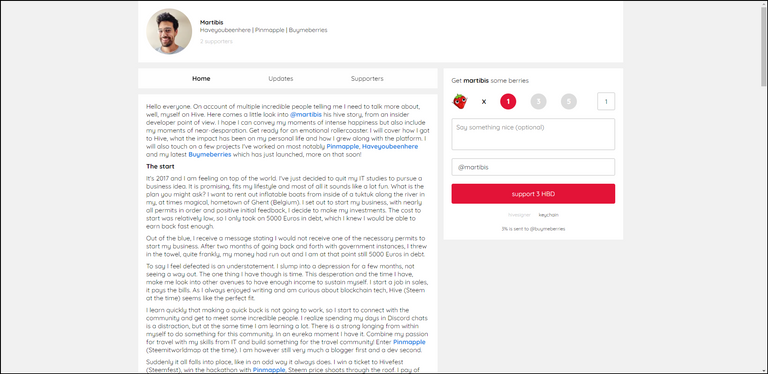 My #bmbupdate posts showing under the updates tab.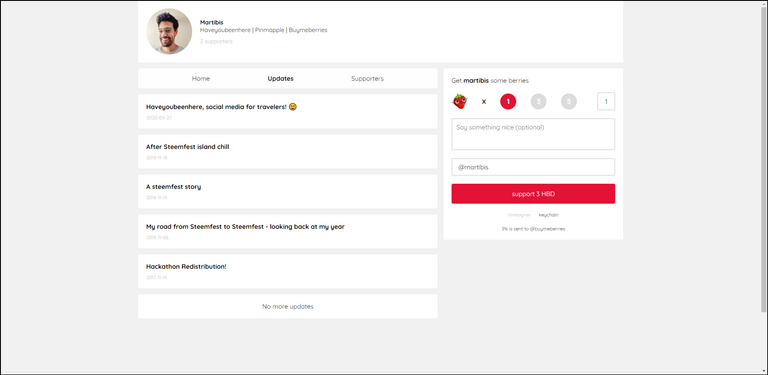 My supporters are showing under the supporters tab, as you can see they also left me nice messages which are shown as well.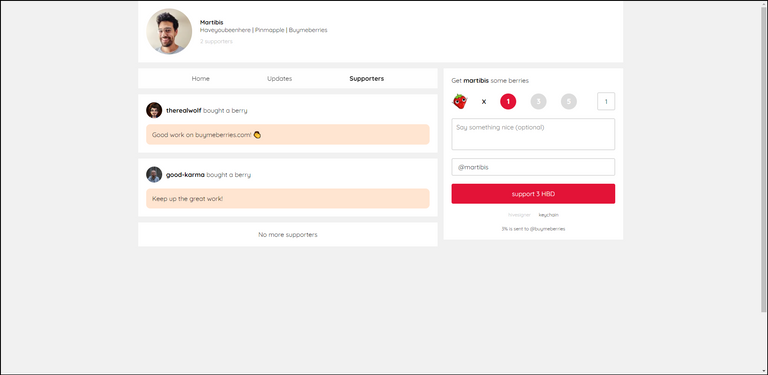 ---
How can someone support me with Buymeberries?
Directly from on your profile any Hiveian can buy you berries to support you. They select the amount of berries they want to support you with, optionally say something nice and use either Hive keychain or Hivesigner to complete their transactions. Within 3 seconds, you will receive the HBD in your wallet. How cool is that?
With Hivesigner, a supporter does not have to enter their username (as it is done when confirming).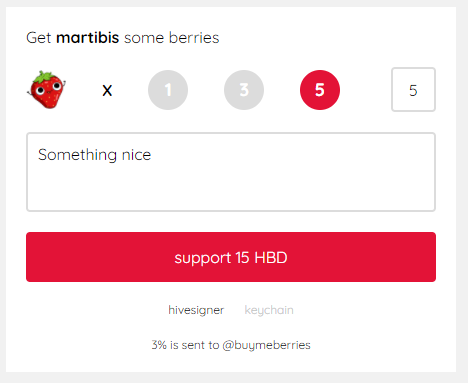 With Keychain a supporter has to enter their username before confirming the transaction. Afterwards, the username and preference for using keychain is saved automatically for the supporter, so the next time they won't have to.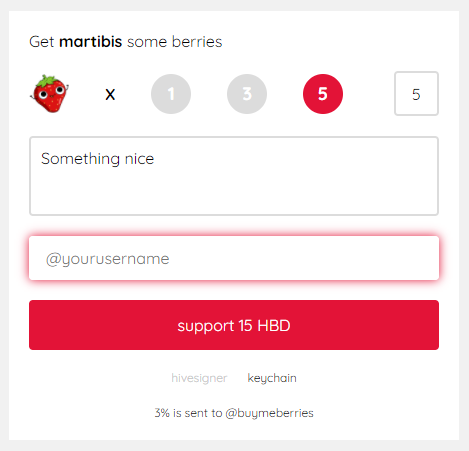 ---
What does it cost to use Buymeberries?
It costs nothing to create your page and generate buttons for your page. We operate by charging a 3% fee when someone donates to you, in short we don't earn anything if you don't! 😁
---
Anything else I should know?
Nope, that's it! If you do still have questions you can always reach out to @martibis or contact us over mail on [email protected]. I hope it helps all of you creators, devs, ngos and others to find more support for whatever amazing project you're involved with. ❤️