In my life, everything is about inspiration. I was always a dreamer, and somehow I always knew deep inside that I was on the right track, whatever others might have said or thought. I never changed. With that, also my children's lives. I hope to inspire them not to settle in life and to only go for what they want, not what others want them to do or be. I always act on my inspiration. It can be right away, a week later, or a year, but during that time, the idea or inspiration has never left my mind.
Visualize, focus, manifest. Really, my life is full of those.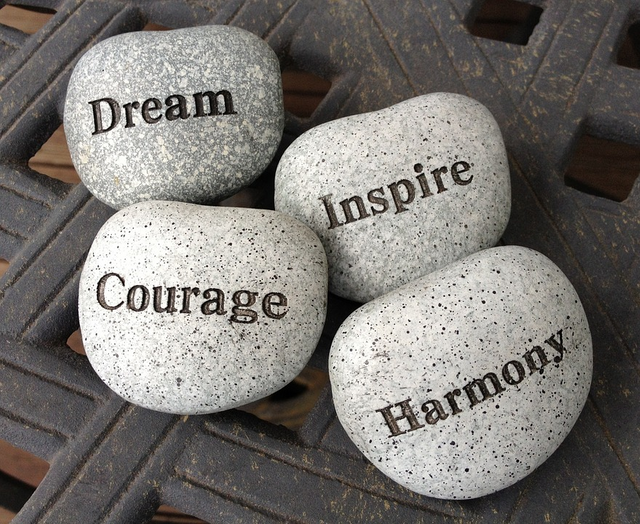 source
The same thing goes for my time here on Steem. A little more than two years have passed here for me, and looking back at it, I can truly say that I have grown so much from my experience here, my interactions with others and just plain being here and reading other people's stories and ideas.
A year ago I would have told you that there are only one or two people who taught me something here and who have inspired me to do things. But nowadays there are so many. I actually made a list (handwritten) with the people I never want to forget, just because there are so many of us here.
But I will give you a few of those people/groups/things that had quite some impact on me, and many others.
The nutty gift that keeps on giving
Well, not really a nut. But @canadian-coconut has been some woman throughout all of the time I have been here.
You don't see or hear her often, but she's there. A silent warrior in the fight against the (CPS) system and for families. She's been behind the scenes of @familyprotection since the beginning, and I don't think she ever sleeps.
She's shown that with true compassion for what others have to endure in life sometimes, we can mend many fences. The fight is by far not over yet for those who have been cheated and mistreated and hurt by that system, but it's a blessing to have a woman like CC on our side. Much, much love to a very special lady!
The eco-king and herbal princess
It's been such a wild ride every week (almost) since I joined the @ecotrain. @eco-alex is driven by nothing but inspiration and freedom. He's the best example of how more, if not all, people should think and feel. I'm not quite there yet myself, and I don't have to be, but I GET him and his ideas and since I read his post yesterday, he's given me something new to work on. New dreams coming your way!
@artemislives who seemed to have come out of nowhere and is now heavily involved with the train...Credit where credit is due. The work she does with the Karen people in Thailand is something I am truly in awe of. Respect lady!
The world travelers
There are three. Well, actually four, but one is a man/woman team. @anomadsoul, @travellit and @world-travel-pro
(and all the other amazing nomads out there) are all an inspiration in their own right. Leaving 'home' behind to make the jump into world travel on a budget to make life their new home. Amazing! I was once a traveler so I can so relate to all of them.
And since I recently started to dare to dream again about life on the go, these guys have given me the push and inspiration to actually do it and get things done.
In short: my life since I discovered Steem has been one wild roller-coaster full of experiences and meetings and learning curves
Yeehaa! Just wait for it, my journey awaits!
Thank you for reading!