Hashpro is a Dice/Gambling site, which you can either use via your decentralized EOS account, or generated on-site account. You can gamble with some of the most used cryptos available.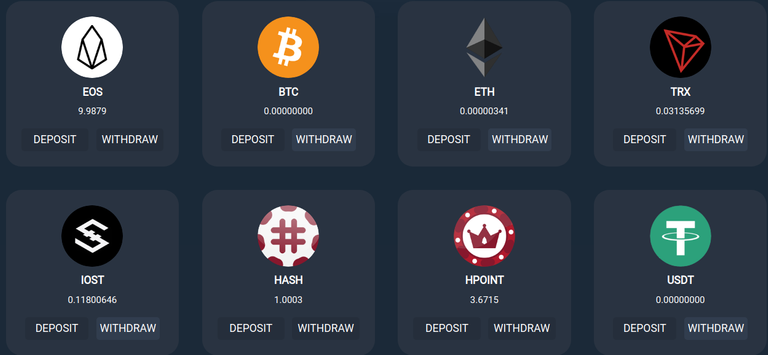 But what about the referral program?
HashPro is more designed for people who have a lot of social connections and can help advertise the platform. The affliate program rebates up to 50% of the house edge. To check level requirements and benefits, please check: Click Here
So here's the first ???
At first glance they say that you can earn "up to 50% of the house edge", but digging deeper in the FAQ it says:
BetHash gives you the opportunity to earn as much as 15% of the house edge on your referred users' bets, regardless whether they win or lose!
Uhm, so is it 50% or 15%?
Rule No. 1
If you have no idea how your own system works, how and why should a marketer know or even care?
Also, it does not help to get forwarded to the mothersite (Bethash), which kind of defeats the whole purpose and is super irritating in my opinion.
Here's my current "referral dashboard", if you may call this mess like that :)

According to this, I would earn 0.5% commissions from sign-ups, I'm not the best at math, but that's some 49.5% less than the "up to 50%", or even the "15%" advertised. As I understand, you need to gamble a lot yourself to even reach a decent "level". Why would a serious influencer/marketer throw the little money they earn via this in the dice, just to get a little bit more money? That's a death spiral, in my opinion.
How to get 50%?
Easy, you just need to gamble 1576332080.00 TETHER for a rebate "up to" 45 - 49.5%, if I understood this mess correctly.
Easy.
sarcasm, by the way
Conclusion
Is it good?
No
Is it transparent?
No
Does the service provider have any clue?
No
If you're looking for a GOOD referral program, checkout The Abyss, a Steam/Gaming platform based on crypto with an easy to understand, and well structured referral program.
---


Click Here to Checkout Abyss, the Crypto based Steam alternative! Check it out!