As more and more people are choosing not to eat meat or dairy products, the number of vegans is growing fast. Do not tell the world that vegans are eating foods stuffed with chemicals. That's far from the truth and I'm here to prove it. Here the ingredients are simple, accessible to everyone, and they're very easy and fast to prepare.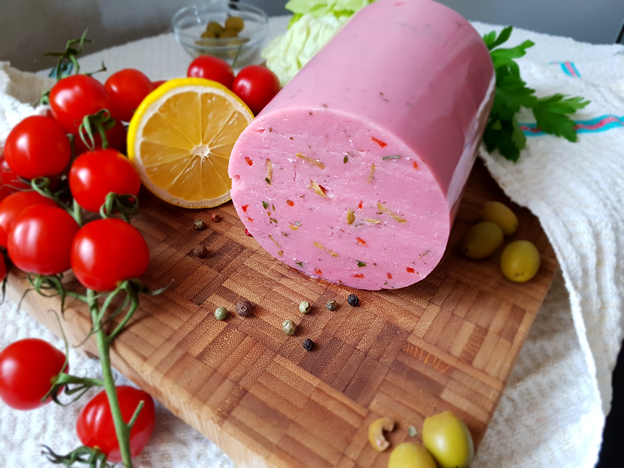 So...
Welcome to my new vegan mortadella lunch recipe inspired by Italian culinary tradition, but meatless. Another name for this vegan mortadella is also "Bologna". It usually contains black peppercorns and sometimes pistachios. In this case, we've used green olives instead of pistachios. It's also nice to know that this mortadella lasts in the fridge even up to a week.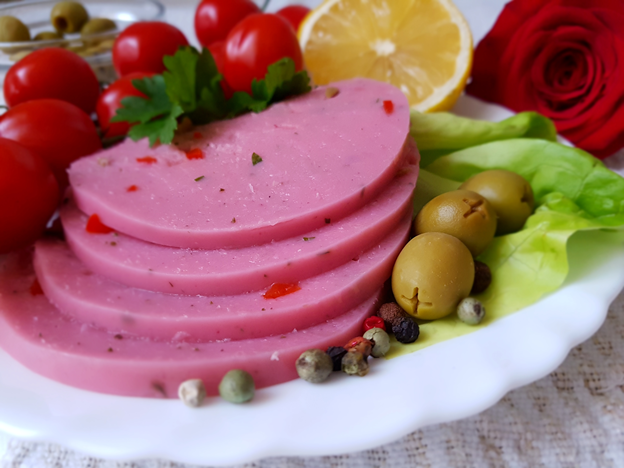 Step 1 (Preparing the ingredients)
Ingredients:
400 gr canned white beans, drained
1 small beet (for pink color)
about 15 green olives
1 small red pepper piece
1 small bunch of parsley
4 small garlic cloves
2 teaspoon agar agar
1/2 teaspoon dry thyme
400 ml water
salt & pepper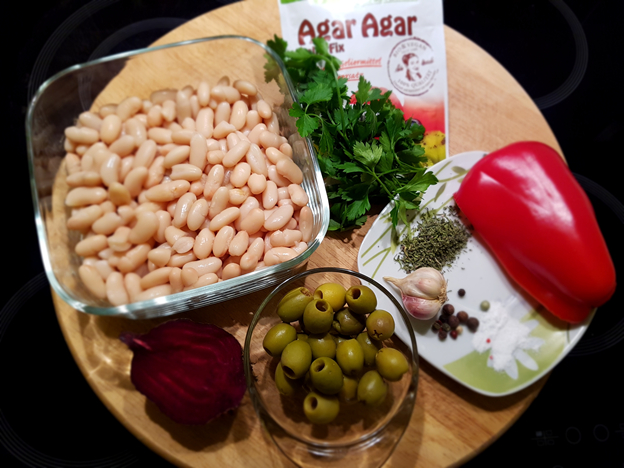 Step 2 (Making beet juice)
We'll beginning with the process of extracting juice from beet. We need a juicer and of course we need beet. We need very little beet juice, about 2 tablespoons set aside for our recipe, the rest can be combined with apples and carrots and you'll get a delicious drink.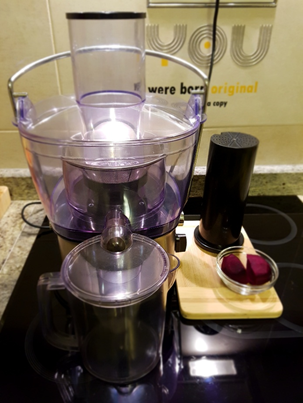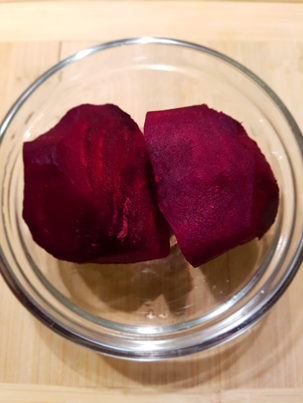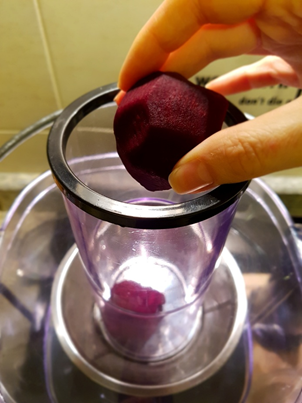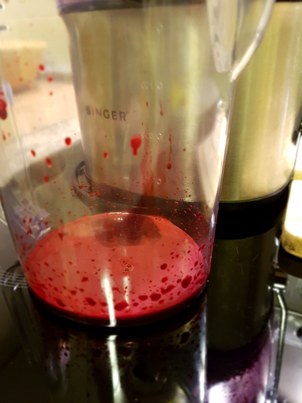 Step 3 (Seasoning)
Put the beans in a suitable bowl for blending.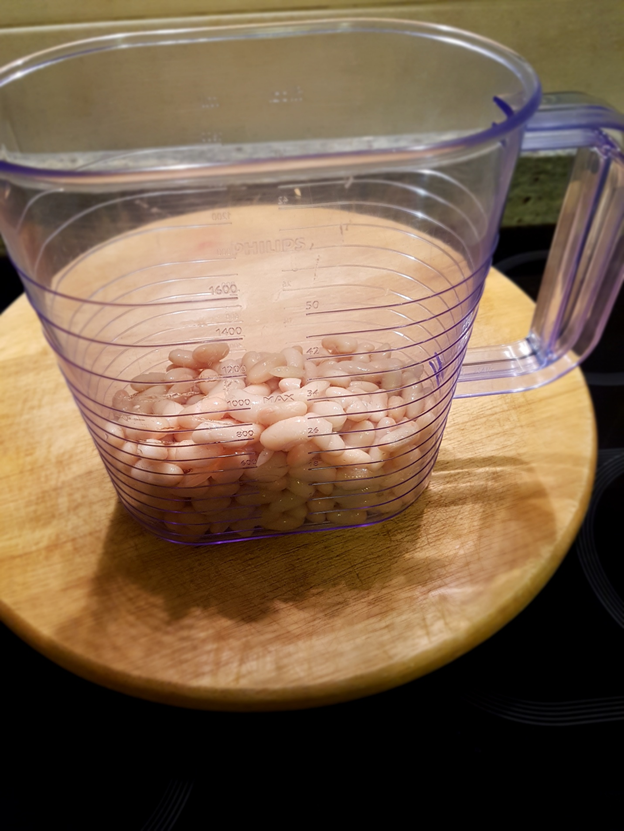 Over the beans add: salt, pepper, thyme, garlic and two tablespoons beet juice.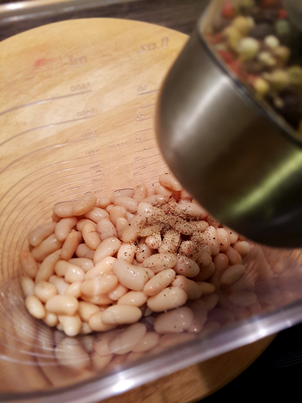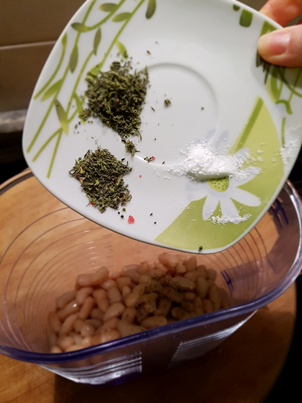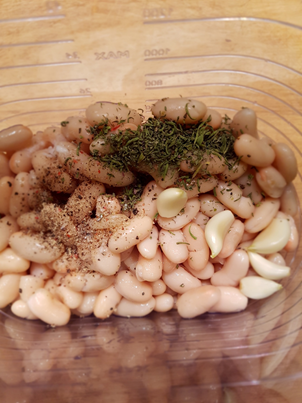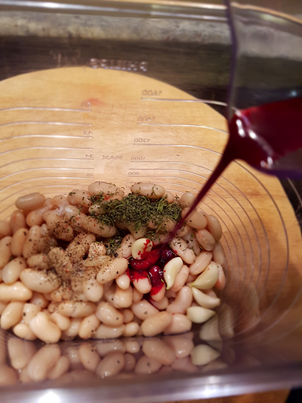 We've finished the seasoning, so we're ready for the next step.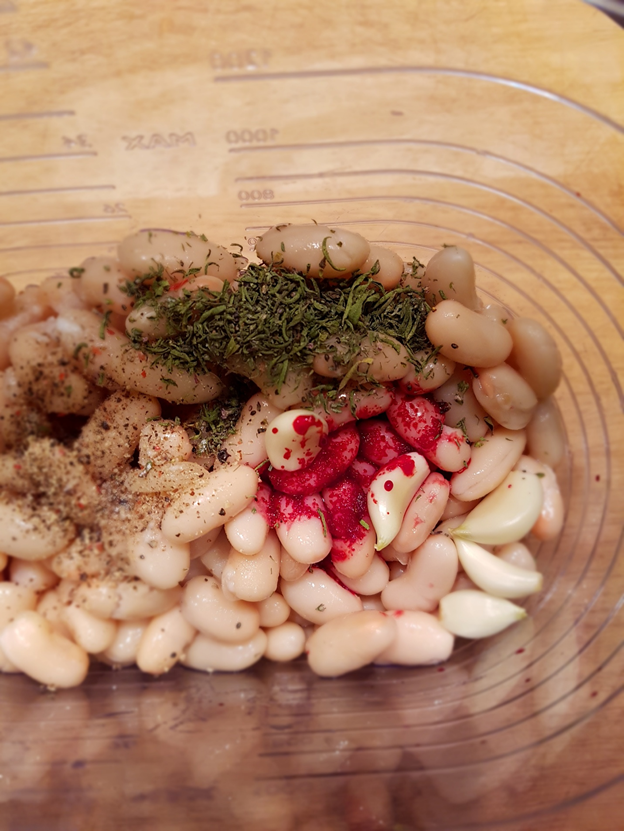 Step 4 (Blending)
After we finished the seasoning, we'll blend the ingredients well until we've got a fine paste.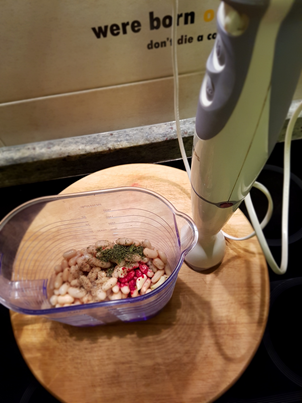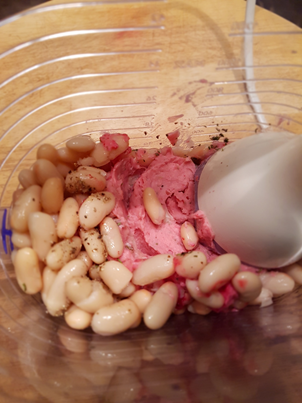 After having obtained a fine and beautifully colored paste, the composition is ready for the next step.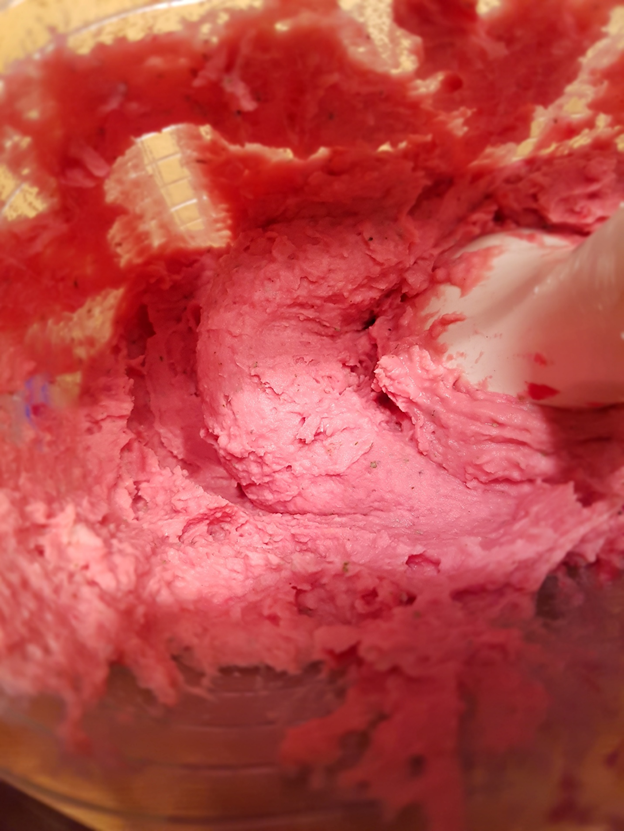 Step 5 (What it is and how to use agar-agar)
Agar-agar is the best gelatin of vegetable origin, obtained from the red algae of the Asian seas. It has many benefits for the body and is found in the form of powder or flakes in herbal stores. Agar-agar powder or flakes are white and slightly transparent and melt only in water or hot juices. Agar-agar contains calcium, iodine, phosphorus and iron. It does not have calories, fats, carbohydrates or sugar. It's also abundant in fiber, the percentage being about 80%. Agar-agar has no taste, is odorless and colorless! It is much stronger than classical gelatin and can handle higher temperatures.
Preparing the agar-agar
pour the water in a suitable pot
bring the water to a boil, reduce heat to low
add 2 teaspoons of agar powder in the pot and stir frequently
allow to boil for about 5 minutes for powder, and 10-15 minutes for flakes while still stirring
add the agar mixture over our blended beans and blend again to incorporate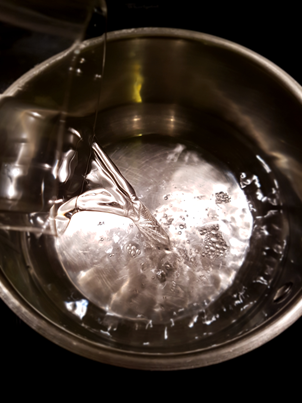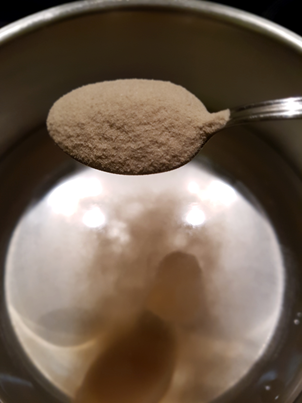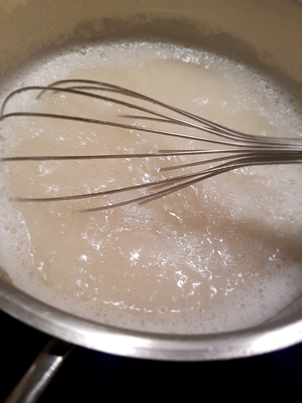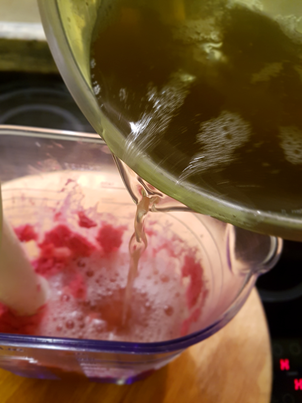 That's the end of step 5! Here's how the agar-agar looks when incorporated properly.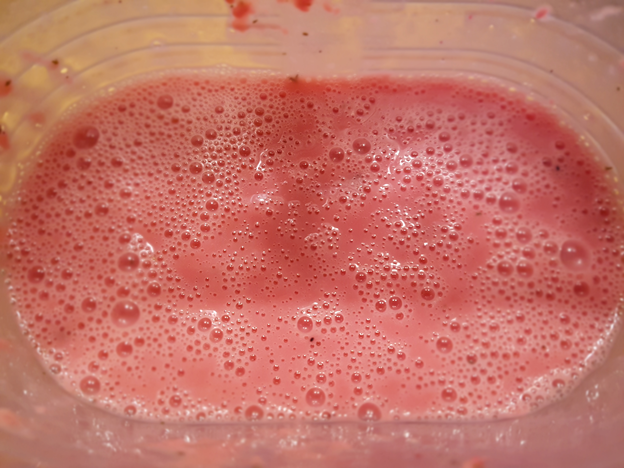 Step 6 (Cutting the vegetables)
Cut the vegetables in the desired size.
The ingredients you see below are optional, you can add your favorite vegetables, but I recommend you do not exclude olives, as you'll get a pleasant taste offered by olives. I have not seen anywhere mortadella with green parsley, but this is my personal touch, I usually add green parsley in almost any dish.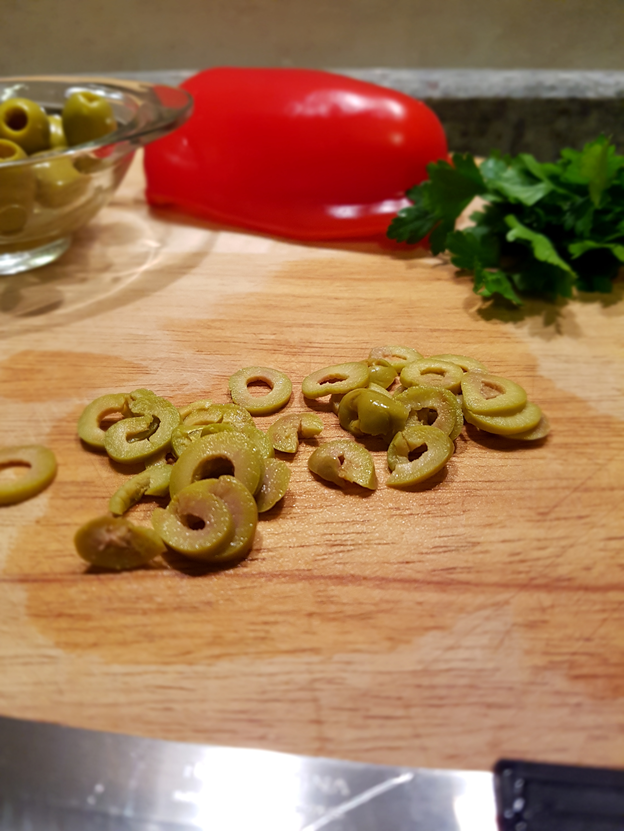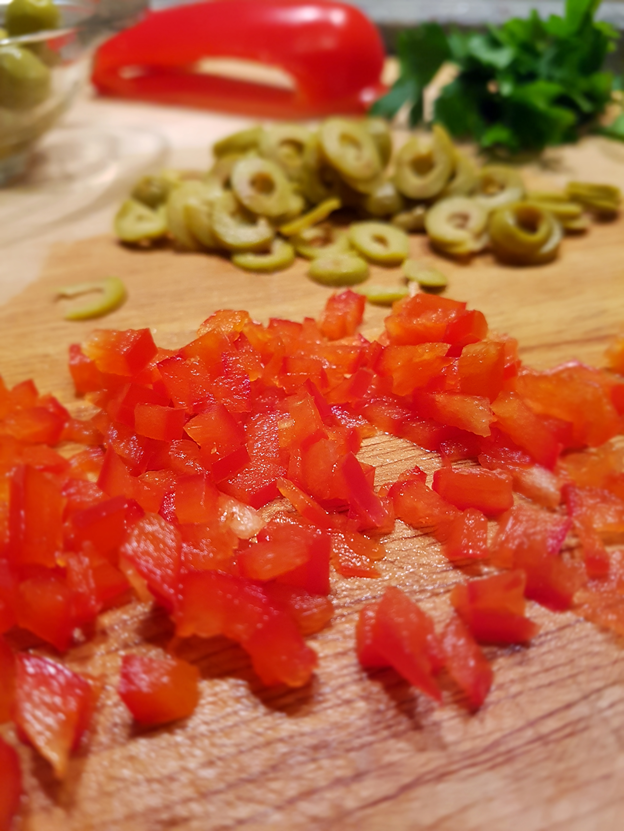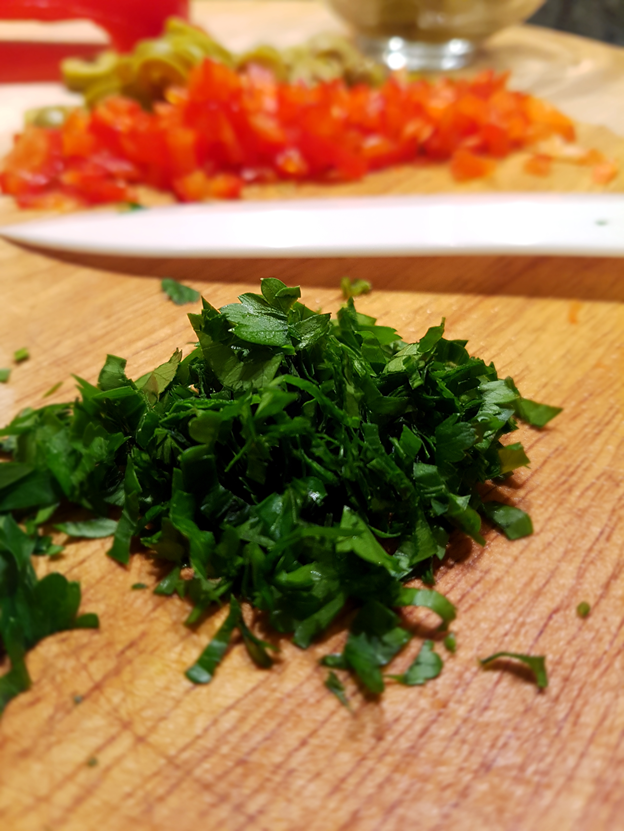 After cutting the vegetables, we'll mix them for a even distribution. Just look at this wonderful color explosion!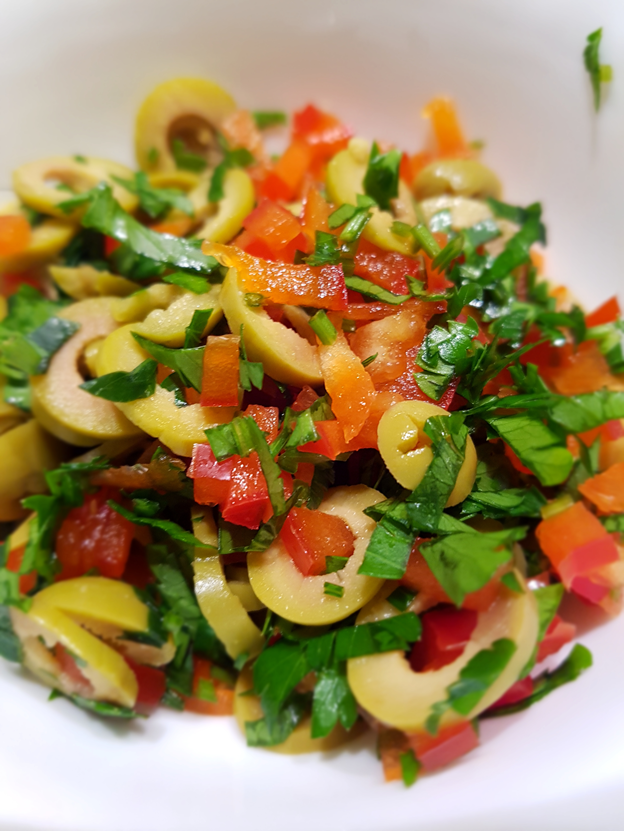 Add the vegetables to our blending bowl and stir to incorporate. I've added only half of the cut vegetables as I thought they'd be too many, but then I realized they're not that many ... so after mixing everything and pouring into the cylindrical container, I added the rest of the mixed vegetables.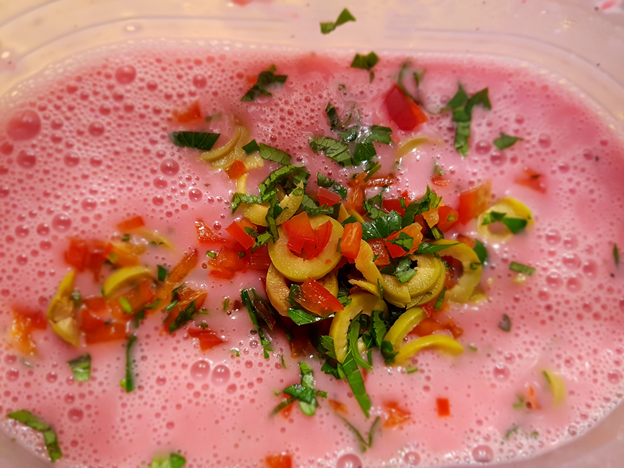 Step 7 (The cylindrical container)
Our composition is ready, so we'll prepare a cylindrical container and we'll pour the liquid composition into it.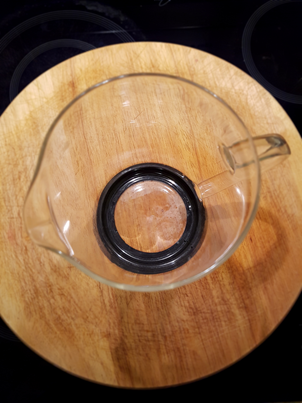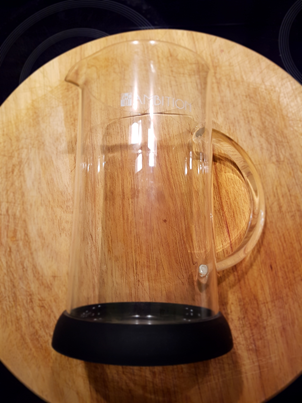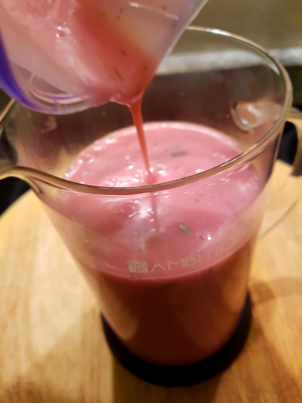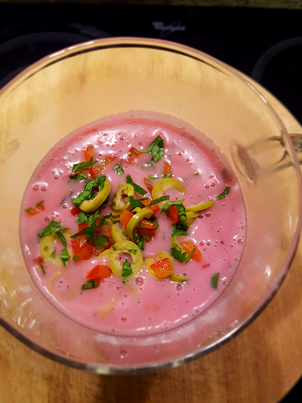 Ans that's it ! For today everything is ready, place the cylindrical container in the refrigerator until the next day for coagulation/thickening.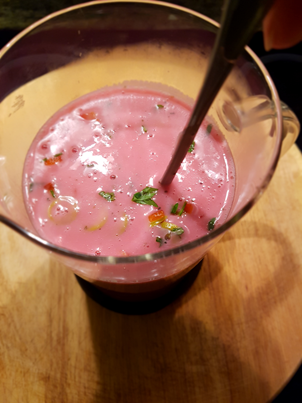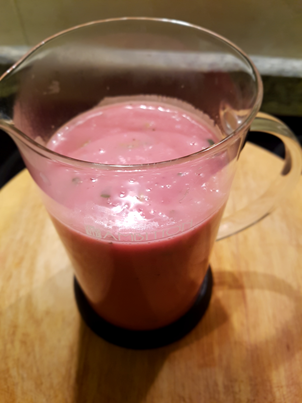 Step 8 (The next day)
The next day, overturn the cylindrical container. Do not worry :D it will come out slowly and nicely.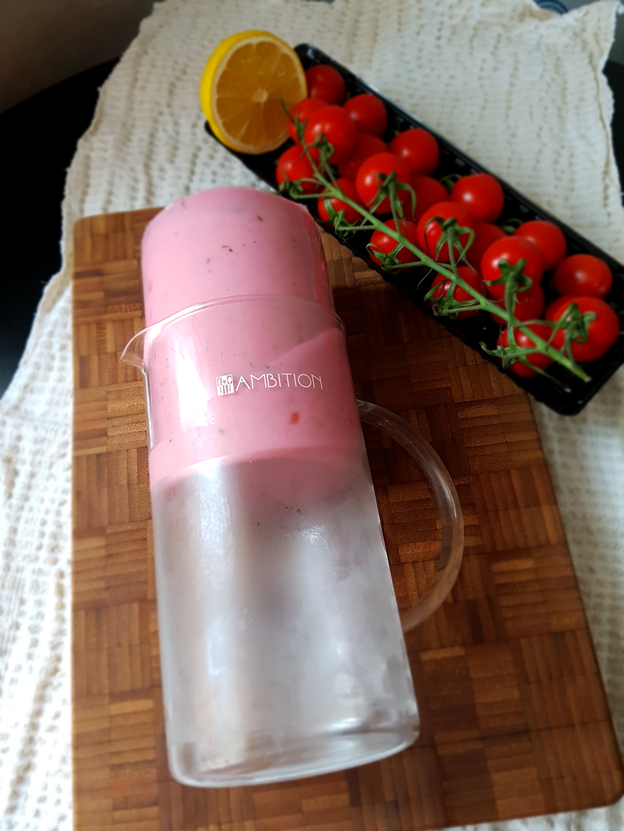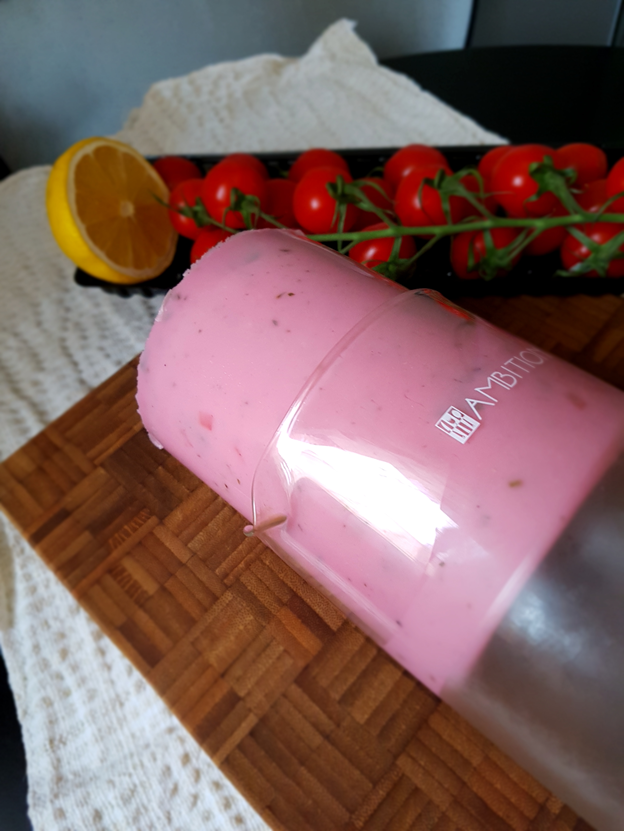 It is an excellent way to replace the sausage from your sandwiches. I also recommend it to the children, of course. Here's another good option for breakfast, accompanied by tomatoes or other vegetables. There's also the fact that you can beautify decorate a festive meal <3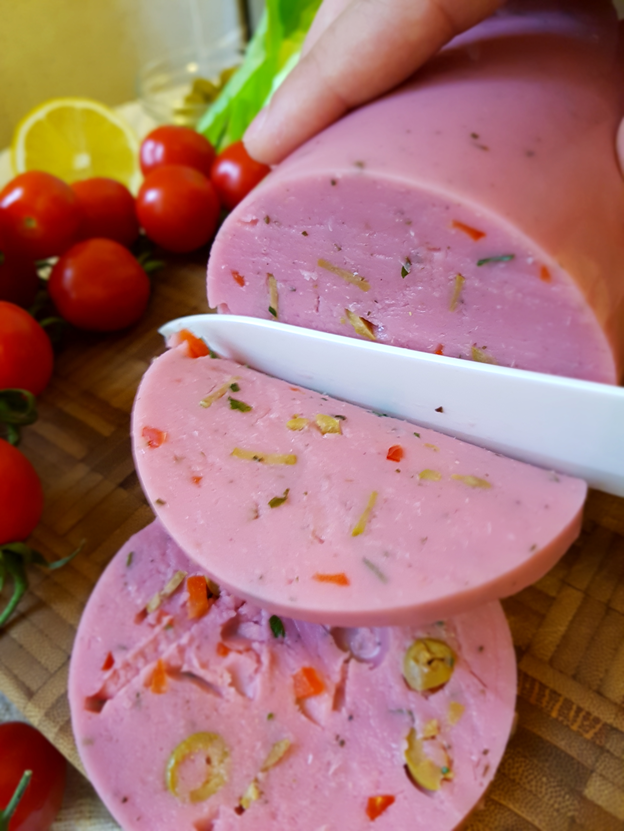 The preparation can be refrigerated, and if sealed will last for about one week.
I recommend eating it with tomatoes or other vegetables. Here are some more presentation pictures!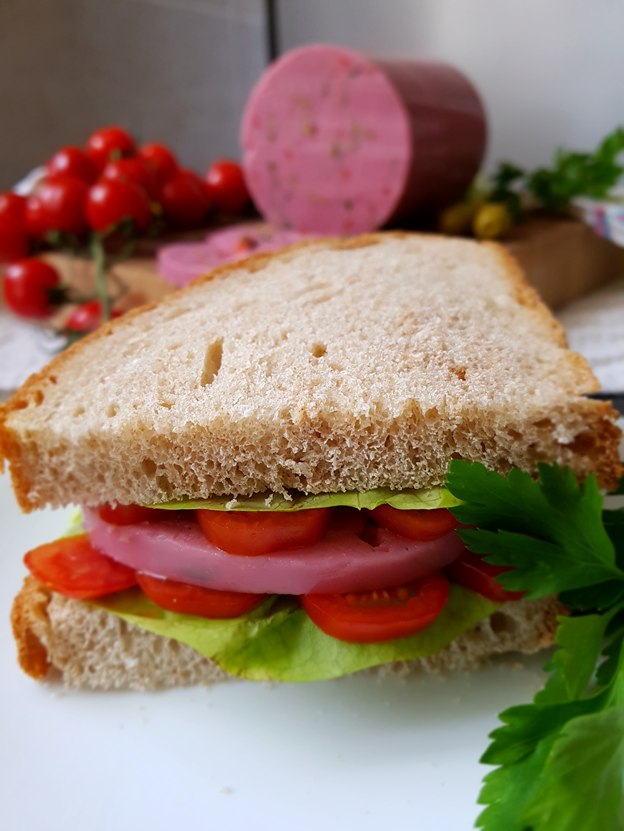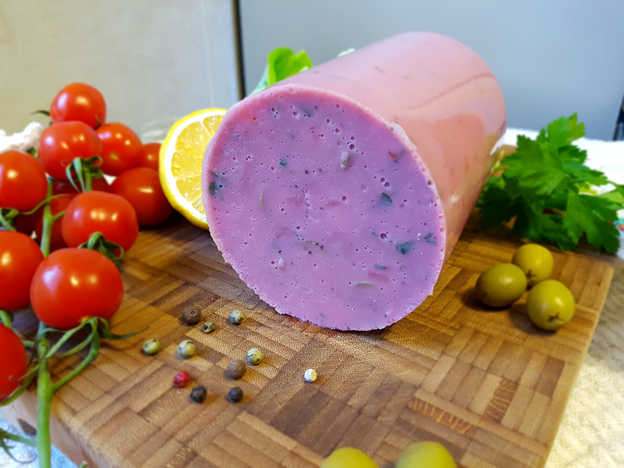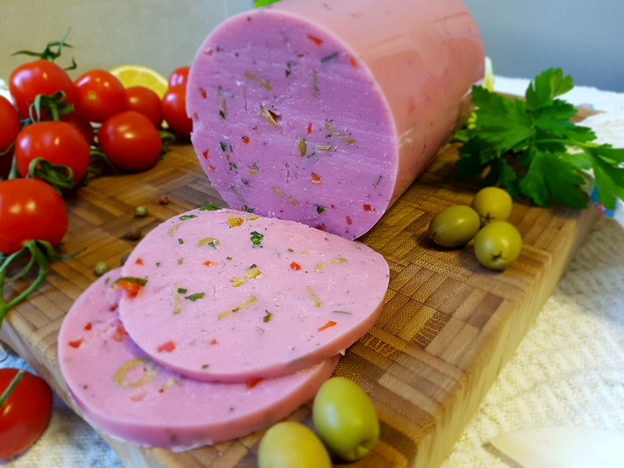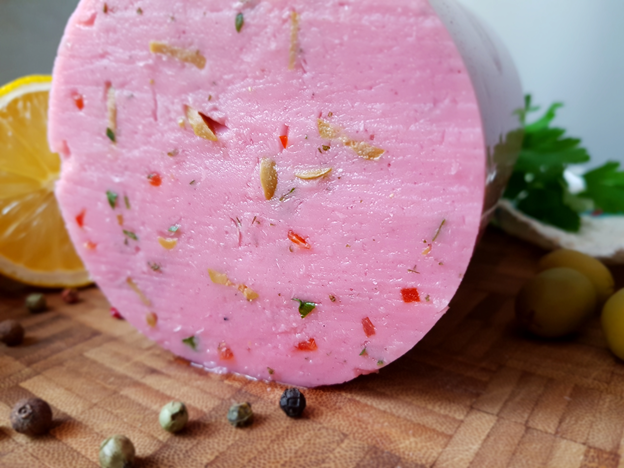 Bon Appétit !