Today's recipe is somewhat new to my family. I've prepared the cream for the first time a few weeks ago. You will see how fast and simple it is to prepare and I am convinced that it'll sweeten your heart immediately!
This recipe is meant as a replacement of the classic cheese with greens, not only for those who are lactose intolerant, but also for those who want (or have already adopted) a vegan and/or raw vegan lifestyle. And not just that! I would say that it's an excellent idea even for omnivores, I bet the kids will be very excited :P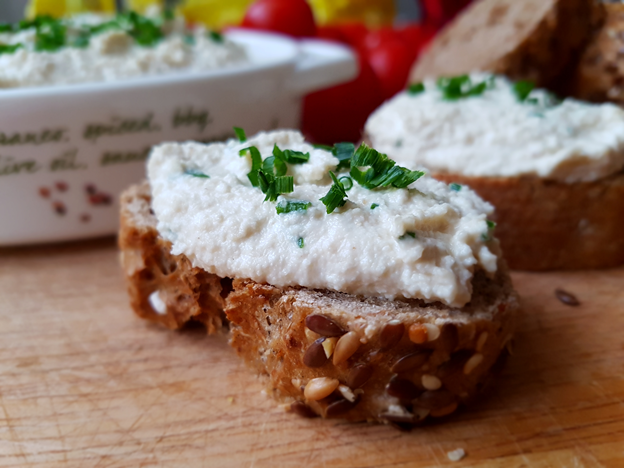 You can serve cashew cream with greens at breakfast, along with fresh vegetables, snacks or even on a plateau assorted with elegant appetizers, why not? Accompanied by small pieces of bread and beautifully decorated, cashew cream with greens has great chances to become the star of all festive meals!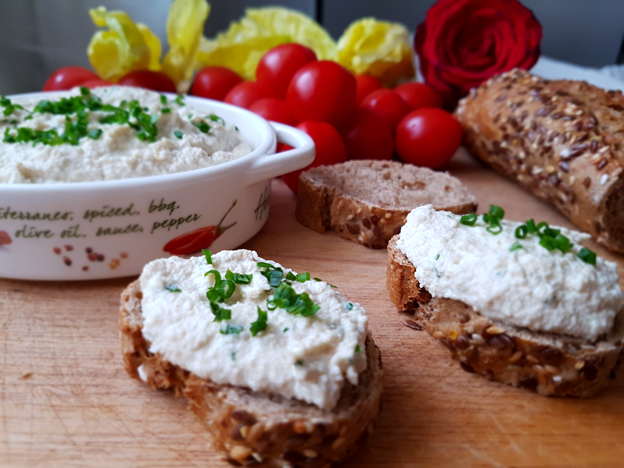 I've given the "basic" version here, but you can improve and customize your recipe by adding your favorite spices: turmeric, pepper, sesame / ground cumin seeds, etc. Cashew cream is good to eat as soon as we finish preparing it, but its flavors are much better after letting it rest in the refrigerator for about 2 hours. Close the cream in a hermetic glass container (a jar is ideal) to help the ingredients borrow flavors from each other.
You do not necessarily need a vegan diet to give it a chance! Try it once you have time and you may find a replacement for classic cheese. Or, at least, you can start eating less ordinary cheese.
Step 1 (Preparing the ingredients)
We'll need:
300 gr cashew (hydrated overnight)
2 cloves of garlic
2 tablespoons olive oil
2 tablespoons of inactive yeast flakes
½ teaspoon salt
juice from ½ lemon
a few parsley leaves
a few leaves of chive
60-70 ml water (or how much you'd like to get the desired consistency)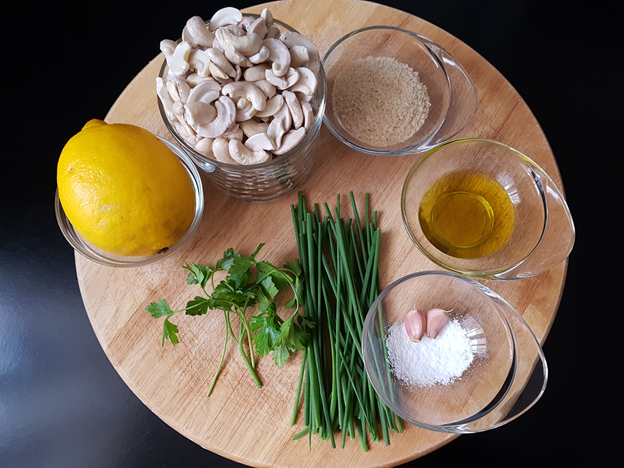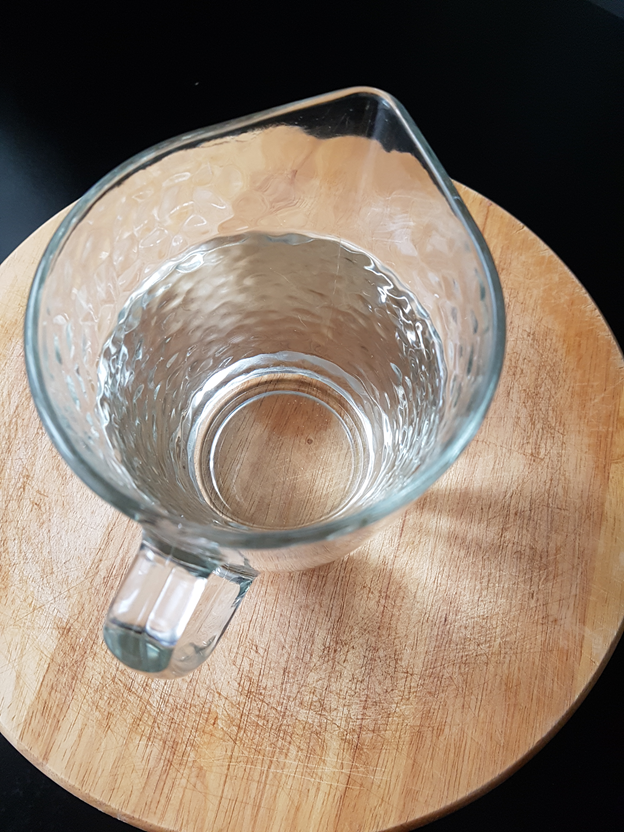 Step 2 (Prepare your utensils)
You need a suitable bowl, a blender and a lemon Squeezer.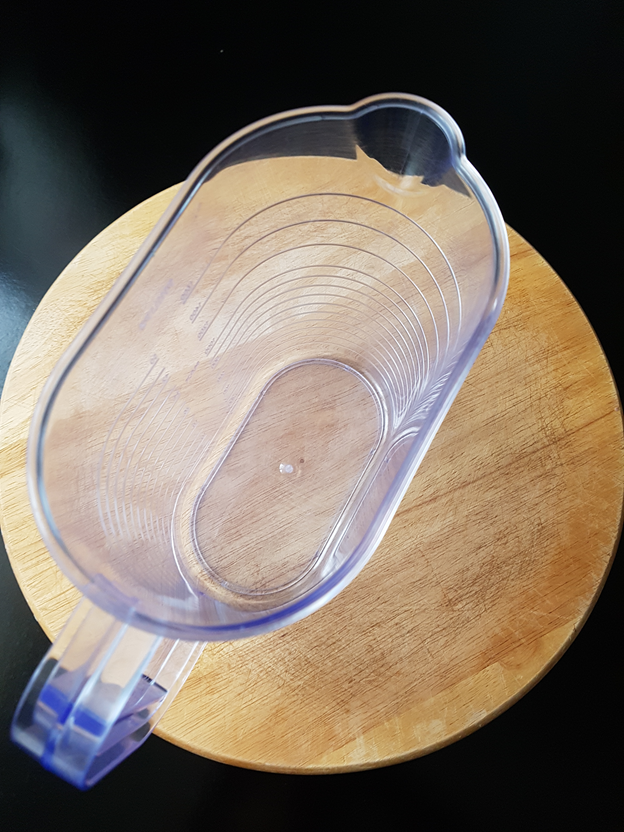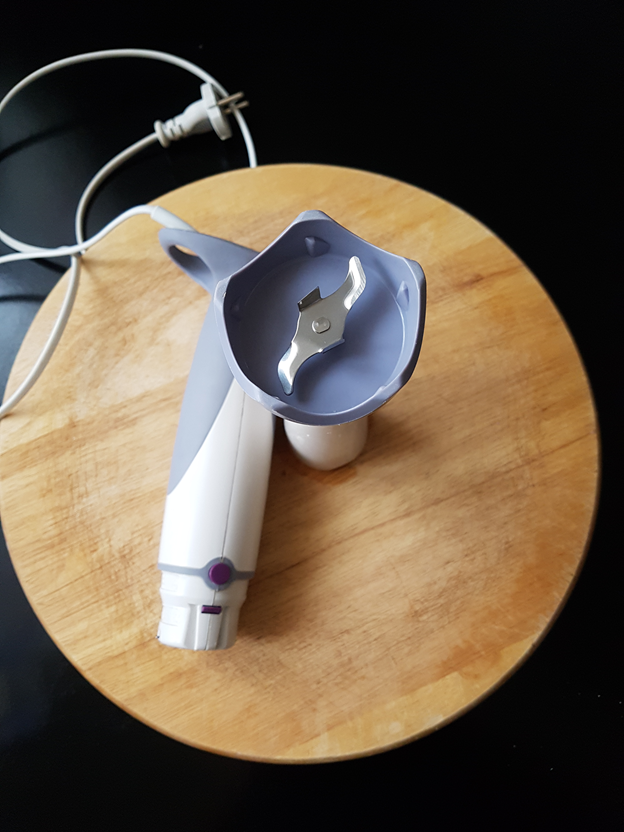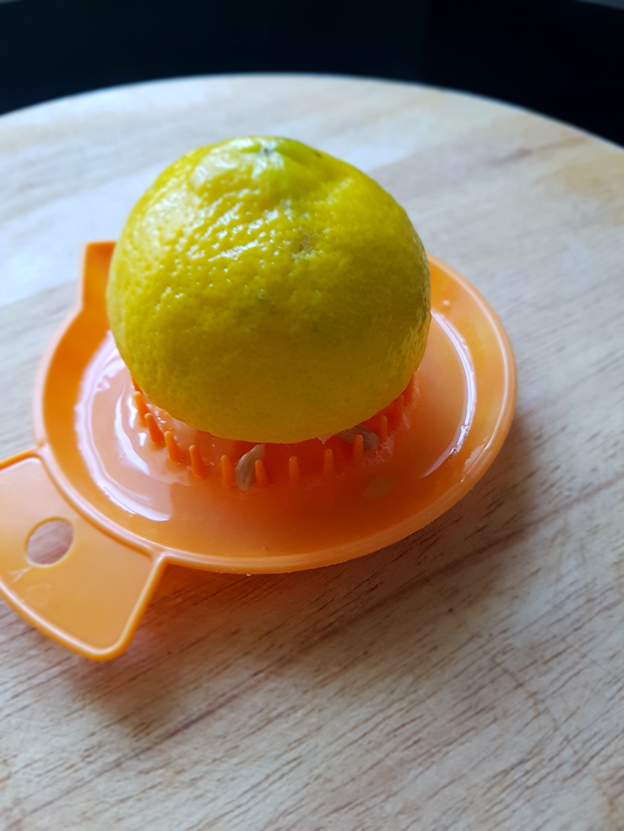 Step 3 (Put the ingredients (except green leaves) in a suitable bowl)
Pour the liquid ingredients in the bowl: water, lemon juice and olive oil, then add the rest of the ingredients.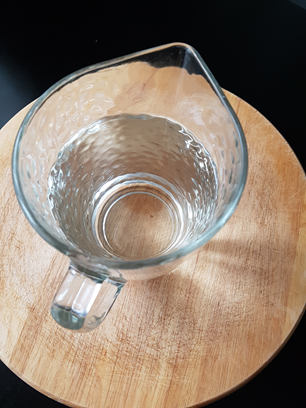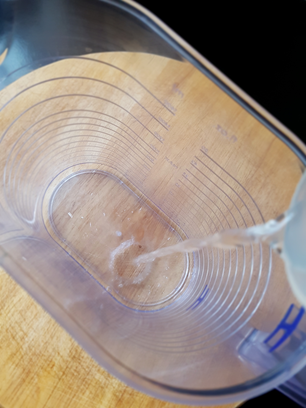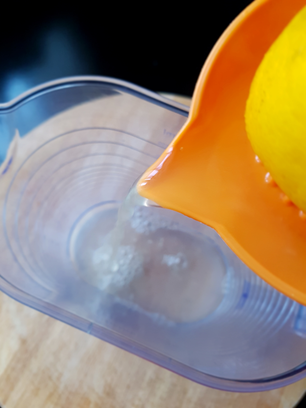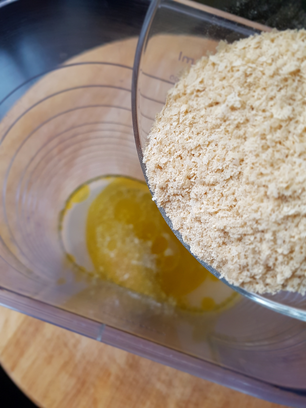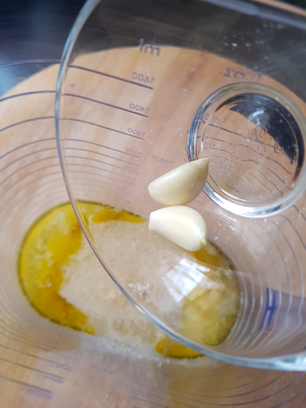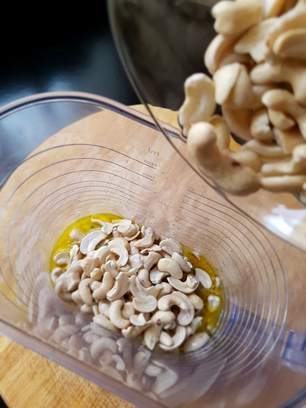 Blend well until we get the finely mixed paste, add a little more water if you want a more fluid consistency and salt to taste.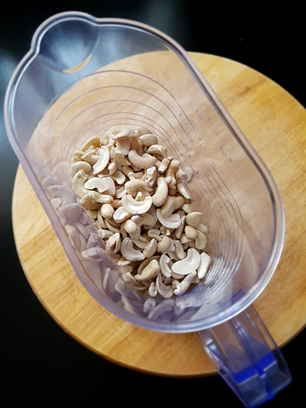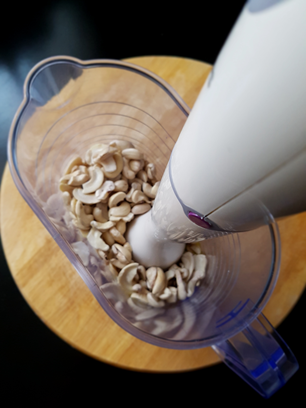 When it's blended properly, we're going to chop the green leaves for the next step.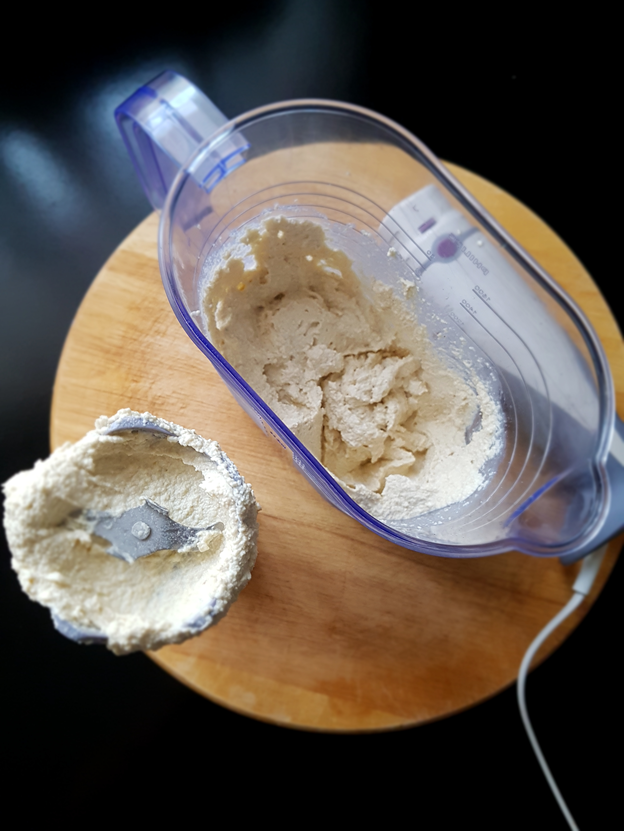 Step 4 (Chopping the green leaves)
I usually add green parsley in almost any dish, but this is my personal touch, you can add your favorite green leaves.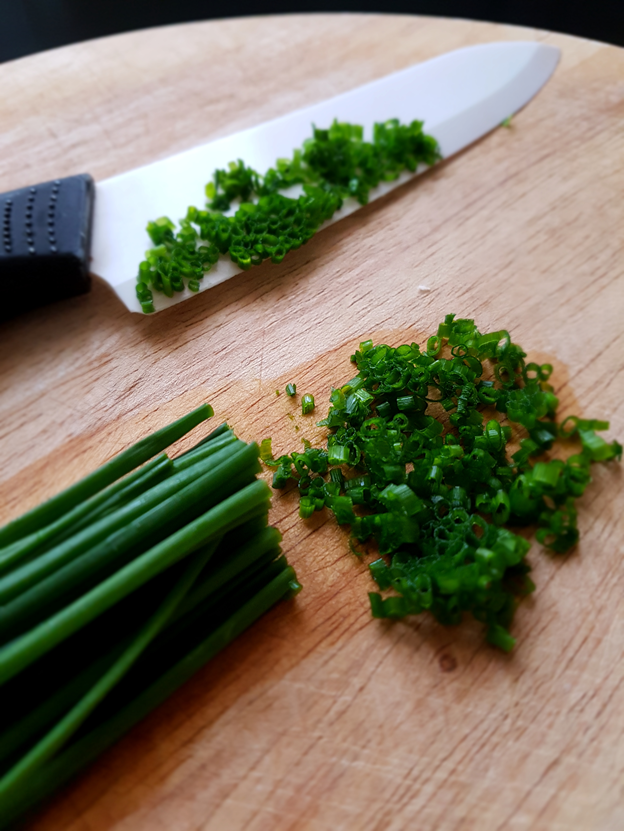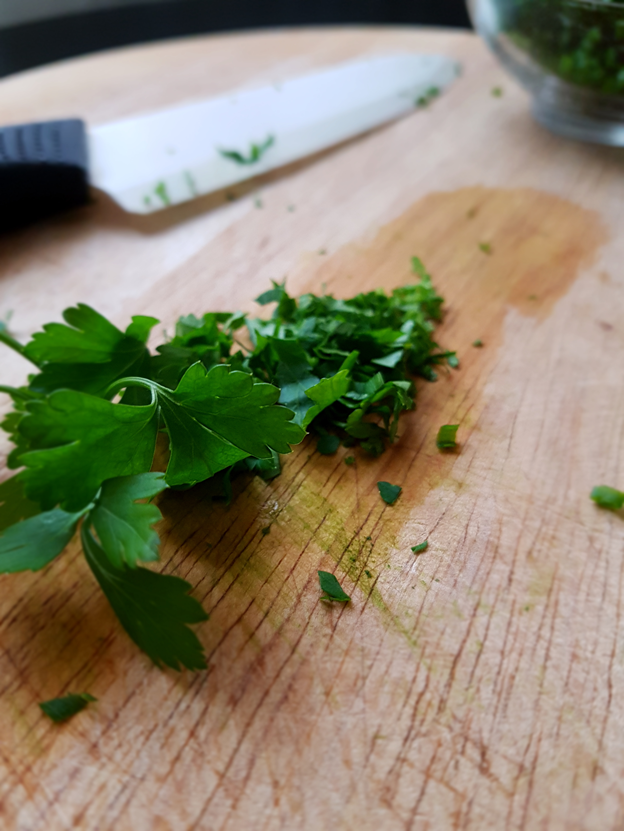 Incorporate the chopped greens and it's ready :)
Enjoy!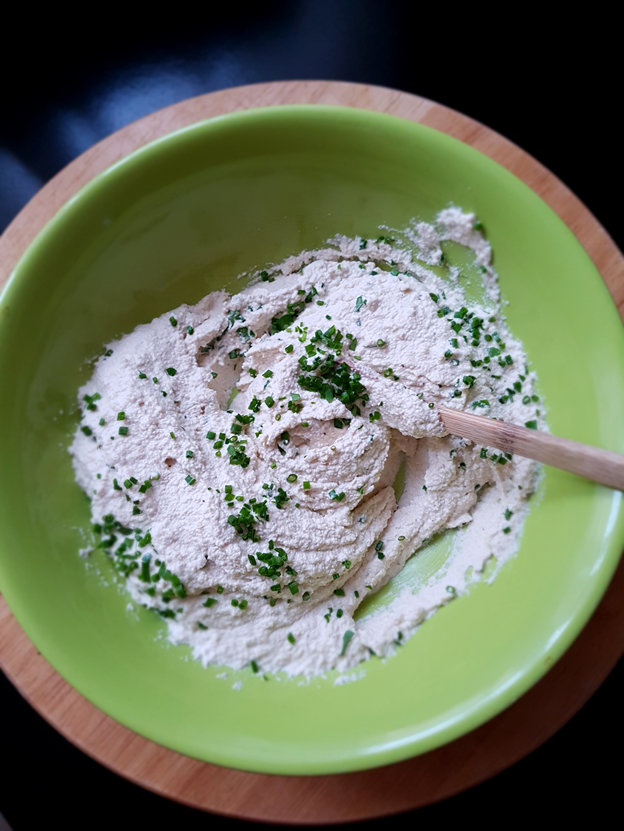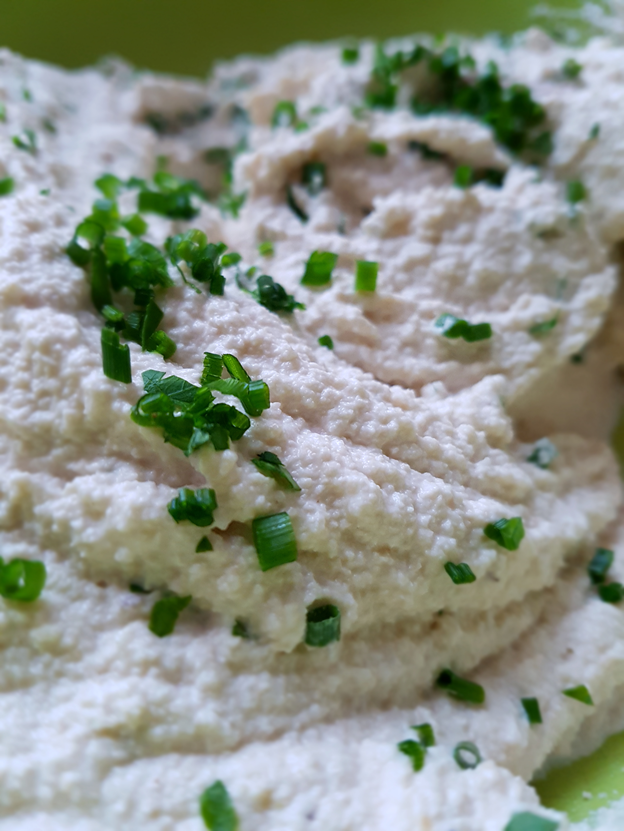 If you like my recipe, do not hesitate to leave a comment on my blog. Do not forget that you also have the opportunity to resteem the recipe, to help those who need it. Thank you!