Absolutely wonderful flavor and texture and above all: They're vegan!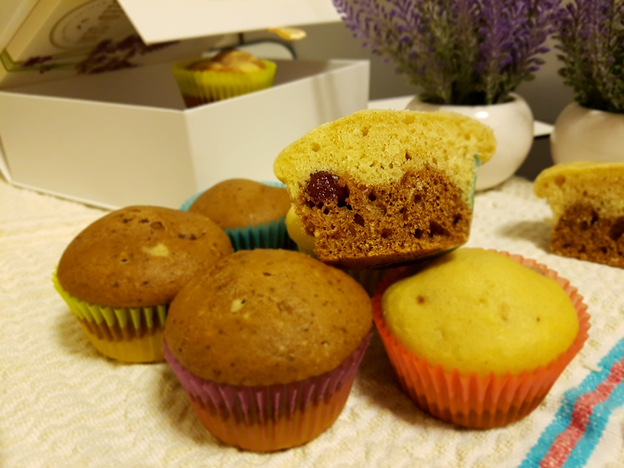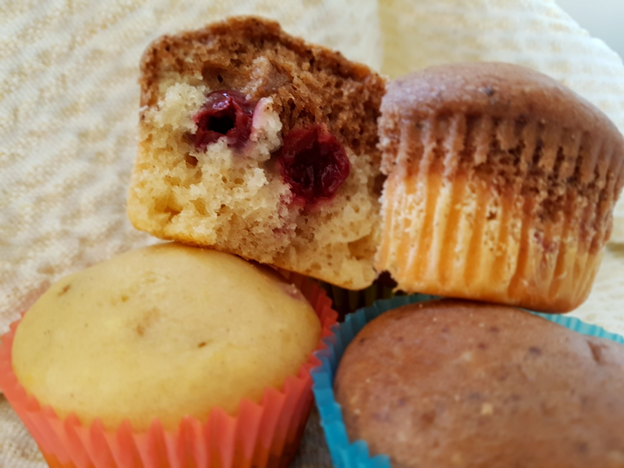 Here's what we'll need:
• 250 grams flour
• 100 grams brown sugar
• 2 teaspoons baking powder
• 250 ml soy milk / water
• 30 ml oil
• 1 teaspoon vanilla powder / vanilla paste
• 1½ tablespoon cocoa powder
• 1 teaspoon lemon peel
• 100 grams cherry compote
• 10 dehydrated pitted dates (optional) that need to be re-hydrated in worm water for about 2 hours
• 3 tablespoons cocoa butter (optional)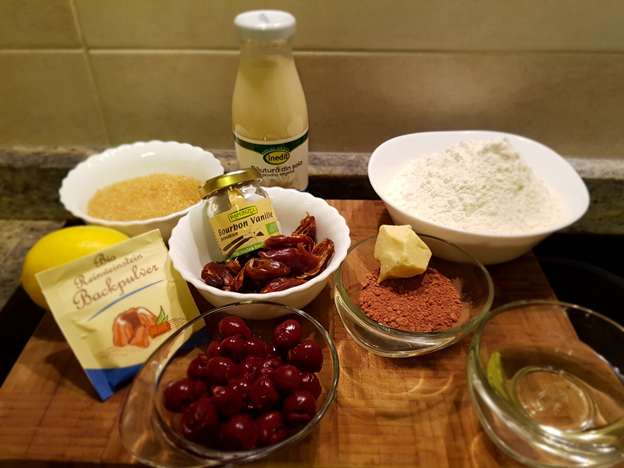 Let's get started:
The most important step for the muffins to be fluffy is sifting the flour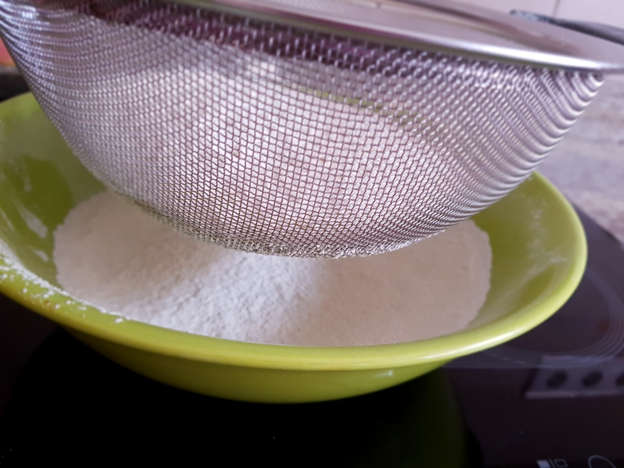 Add the brown sugar and the baking powder on top of the sifted flour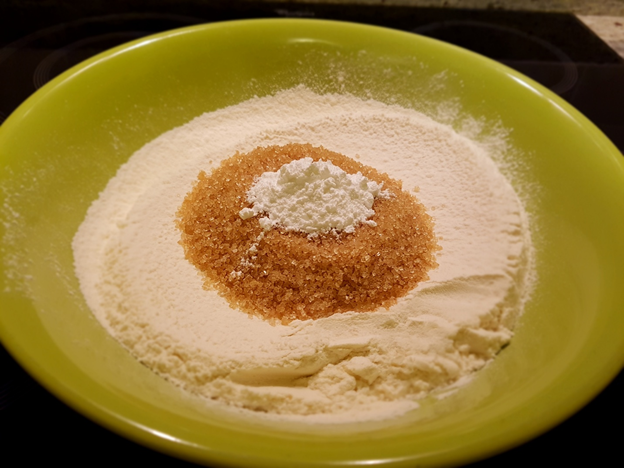 In another bowl we'll put the soy milk, vanilla powder and the oil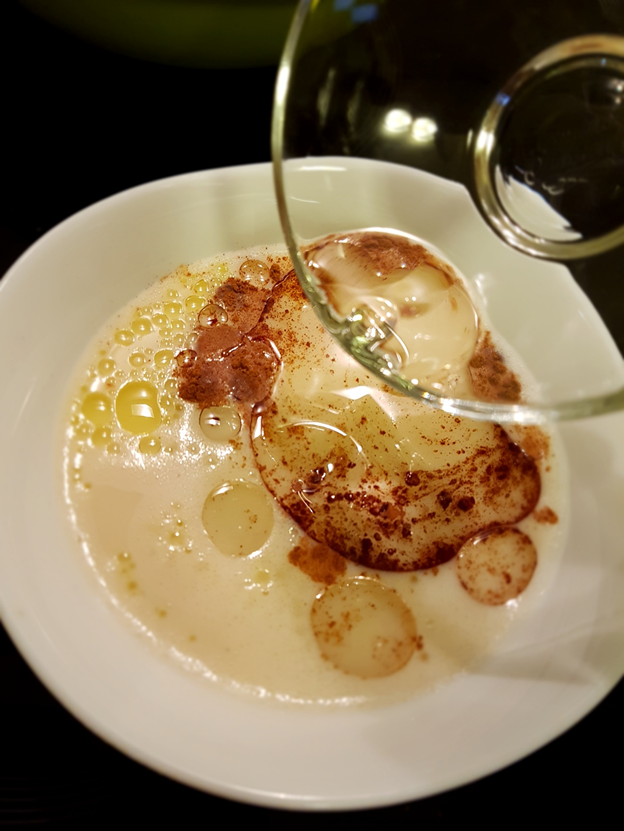 Mix the liquid ingredients and pour them over the solids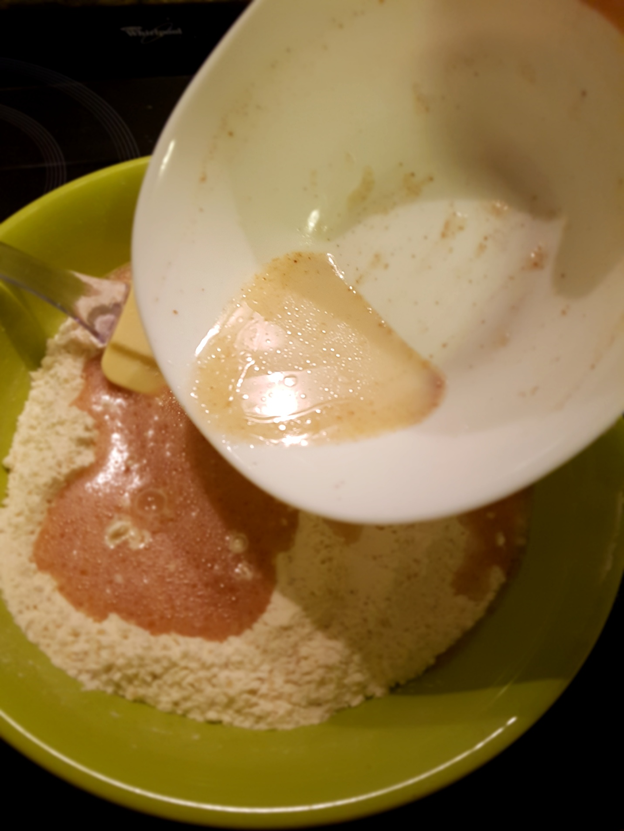 Mix with slow movements until well homogenized. Don't mix too much, else the muffins won't be as fluffy ;)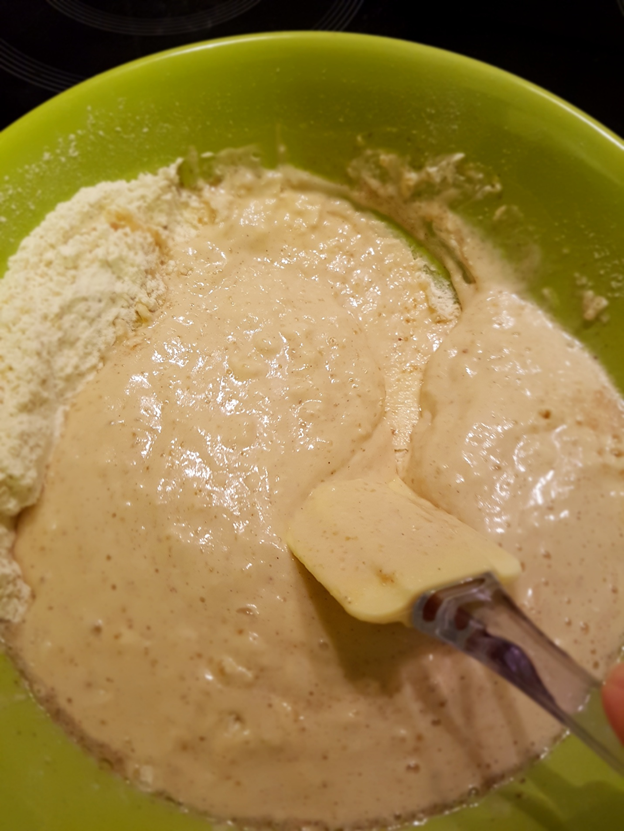 Scrape some lemon to obtain fine lemon peel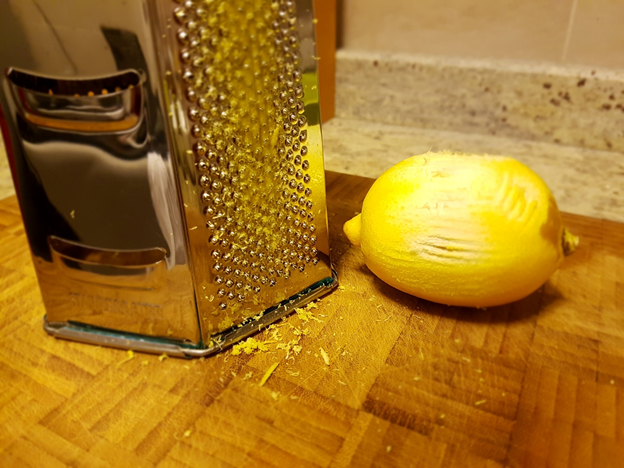 Add the lemon peel in the dough and mix slowly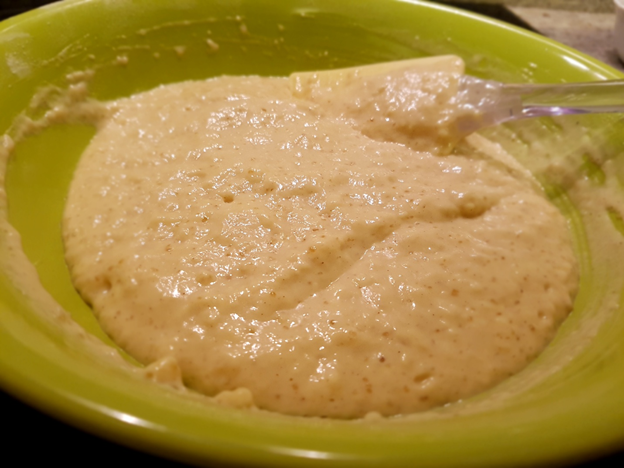 We'll now divide the dough in two parts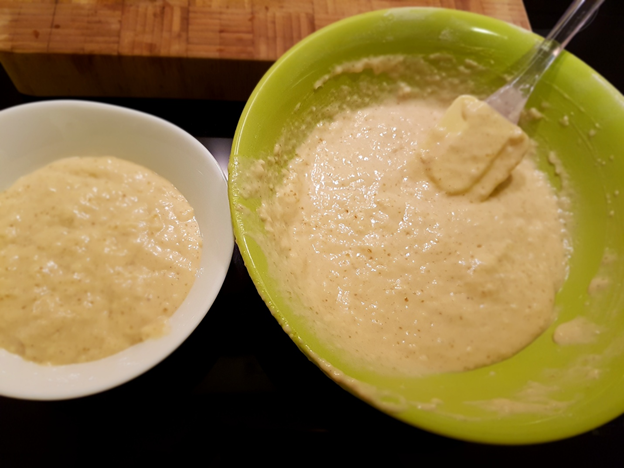 In one of the parts, we'll add 1 tablespoon of cocoa and mix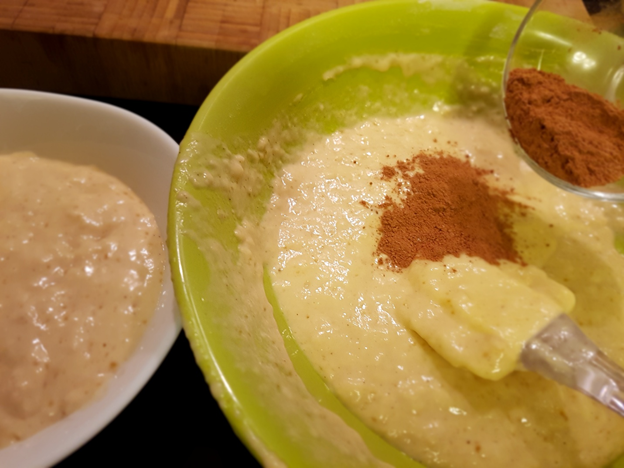 Awesome! We've got two nice pieces of muffin dough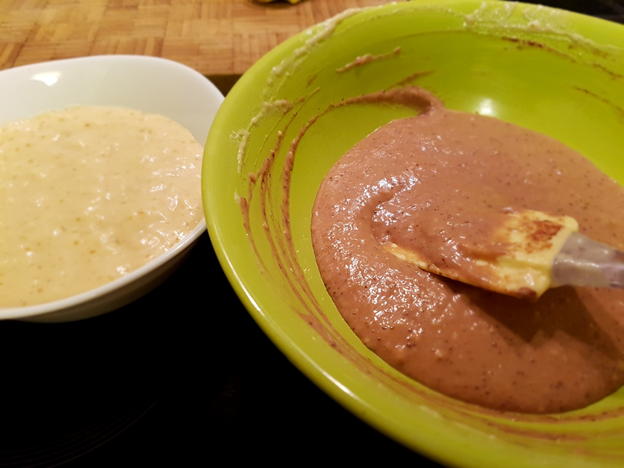 You will need a muffin tray and some muffin paper forms, now let's add the paper forms to the tray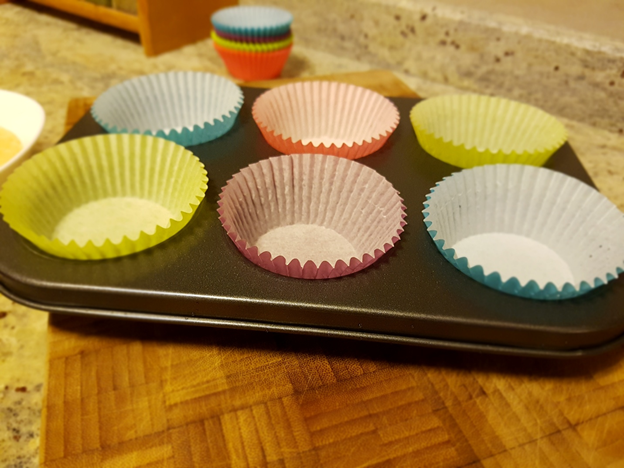 Put some dough with cocoa or vanilla (the order is up to you) in the muffin form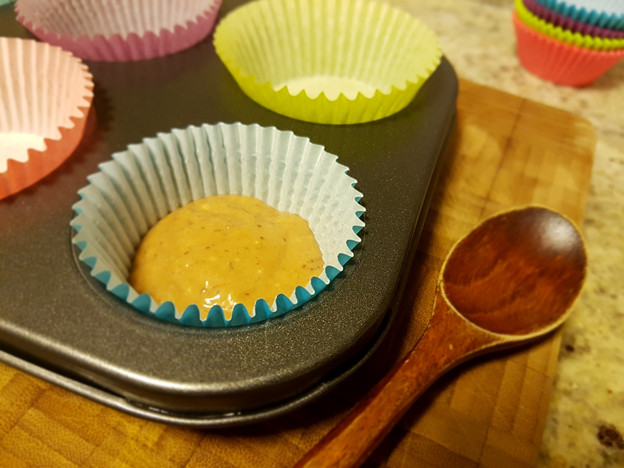 Put the fruits over the first part of dough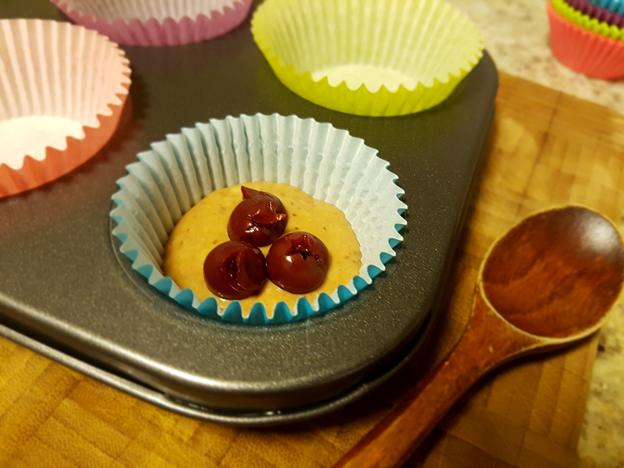 And add the other part, filing not more than ¾ of the muffin paper, allowing it space to grow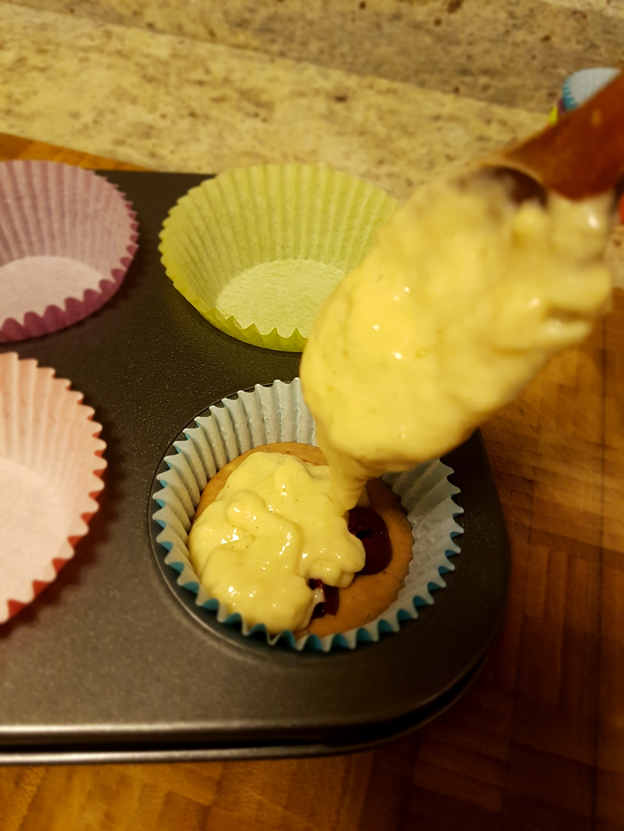 We'll just continue the operation until the tray is full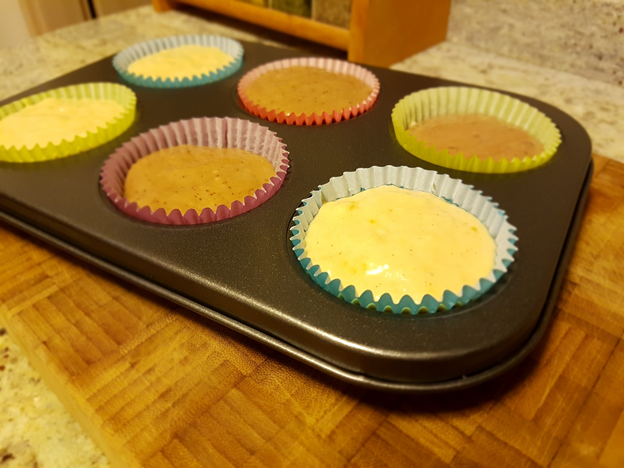 Bake in a preheated oven at 180 ° C / 350 ° F for 20 minutes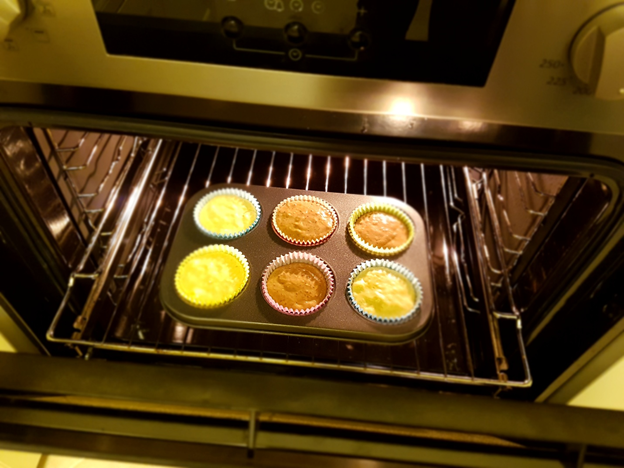 While the muffins are baking, we'll go ahead and make our chocolate cream (optional) from: the re-hydrated dates, melted cocoa butter (it's advised to melt it using water bath heating) and the remaining cocoa powder.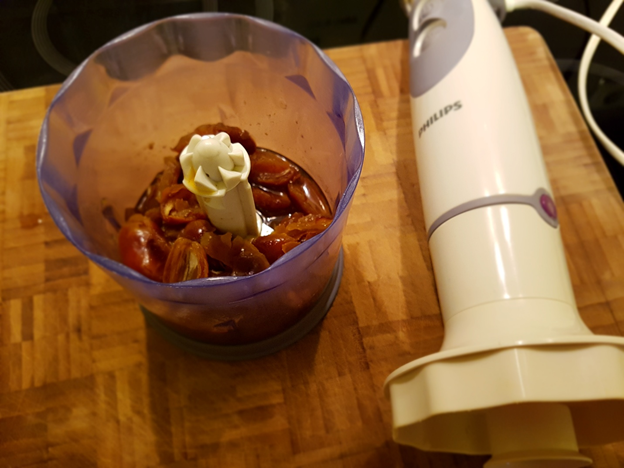 Mix the ingredients well and we'll get our wonderful chocolate cream that can be used for stuffing the second round of muffins or ornamenting.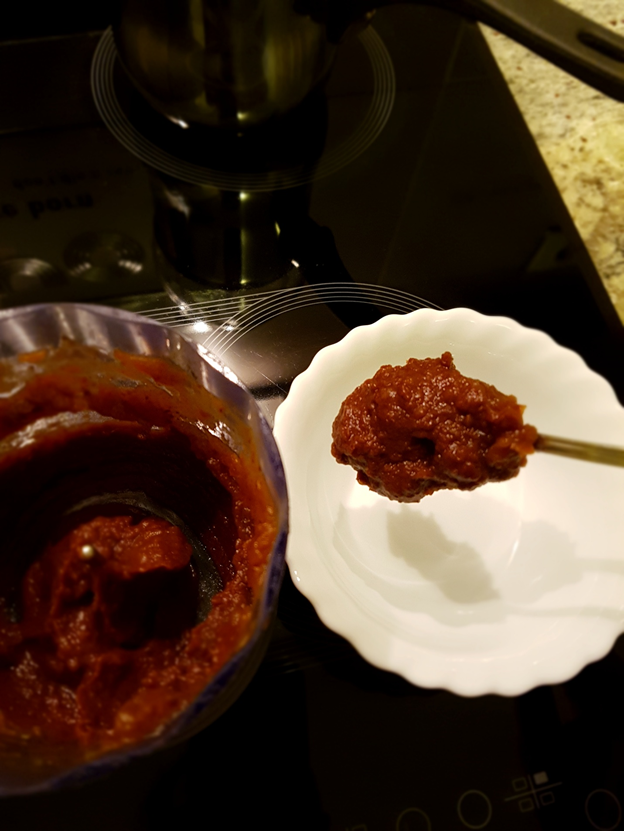 After 20 minutes we'll take the muffins out of the oven, they've grown very well!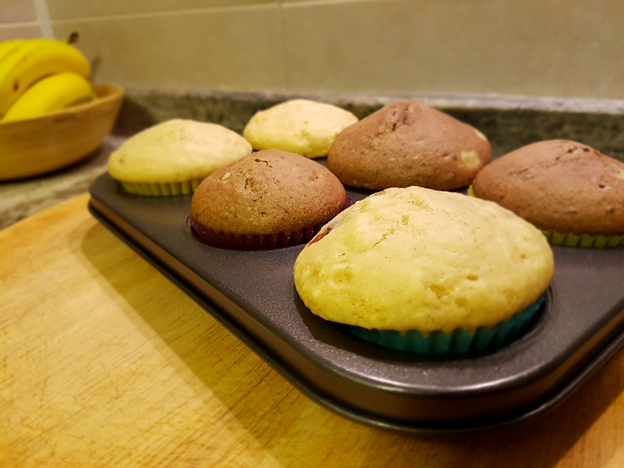 Now my home is filled with a wonderful flavor, yummmy :P
How can you make sure they're well baked? It is easy!
We'll check our muffins by using the toothpick test. Just stick a toothpick into the center of a muffin.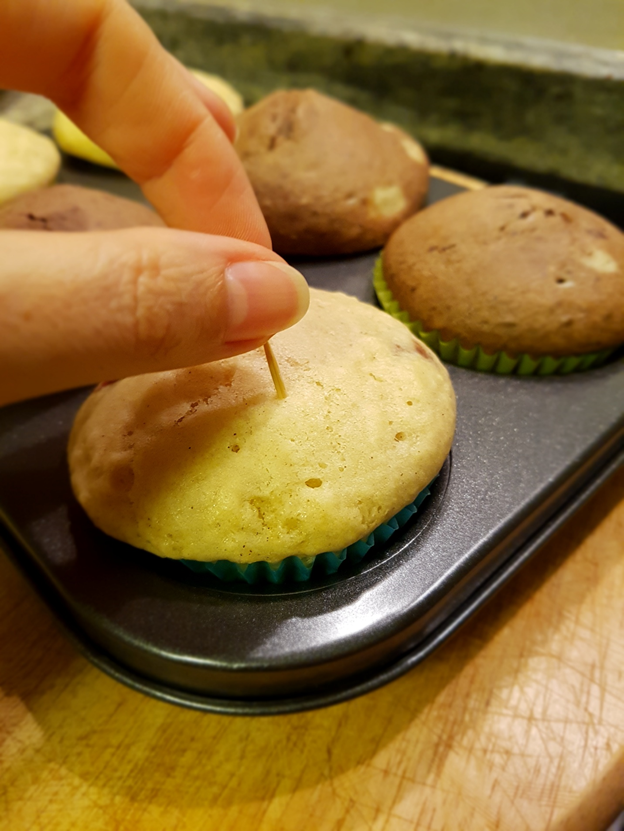 If it comes out with dough stuck to the toothpick, it needs more time in the oven.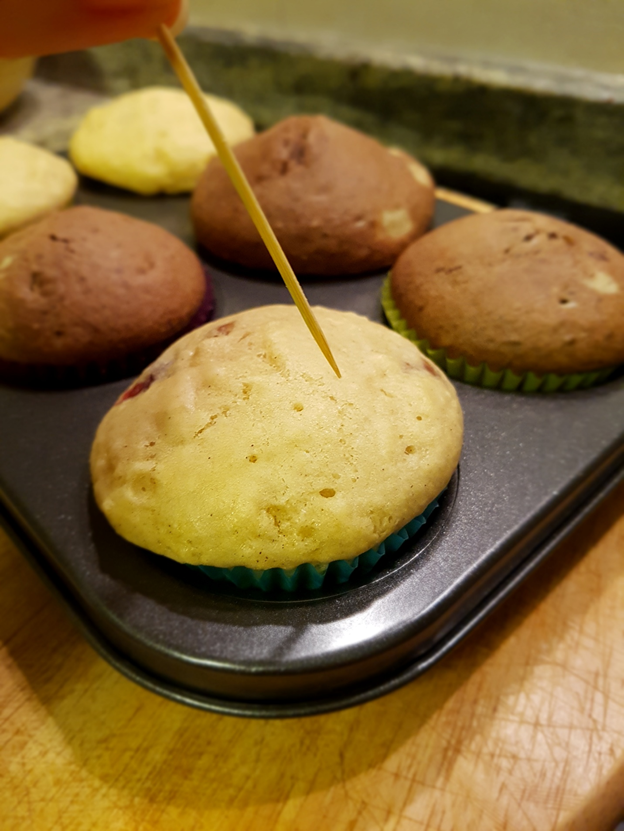 If it comes out clean, your muffins are done!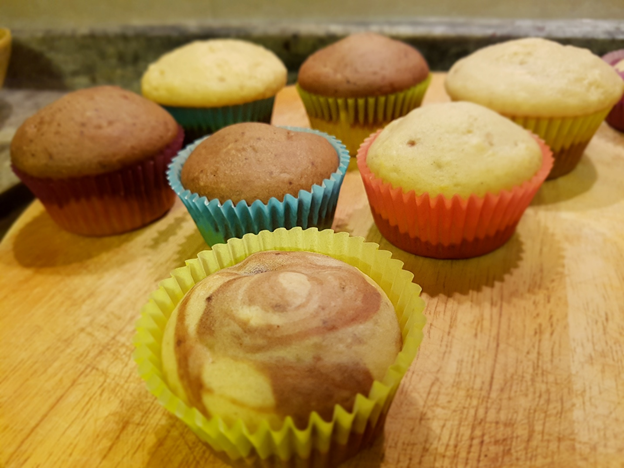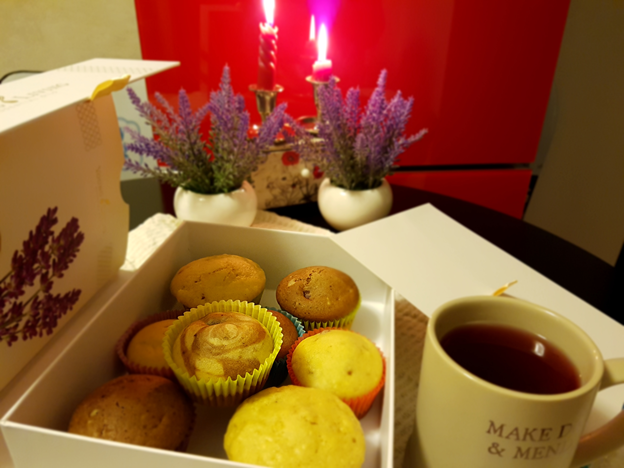 I hope you will like them.
Here's one with cream and a cherry on top, they're absolutely delicious!