Nioh is another one of those games that I almost certainly wouldn't have ever played if it wasn't my "free" game that came along with my Playstation Plus membership. The graphics looked fine, the story looked fine, but I was never going to pay $50 or even $20 for it. However, I got it included for free and I am playing it now. Here are my first impressions.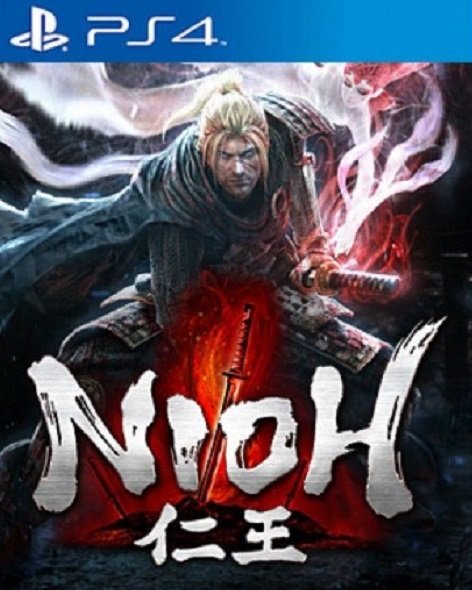 source
It's an action RPG similar to many other titles such as Witcher and the latest God of War in that it is somewhat open-world but doesn't allow total freedom or map control like those two titles do. It is linear but with multiple paths to choose but you can't simply roam as you please.
However there are some critical differences between this and those games (and many others)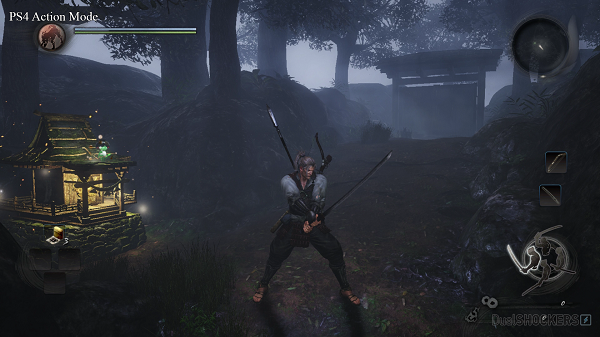 source
You play the role of William, which is based on what apparently is a real life western samurai named William Adams. Of course a great deal of the story is fabricated and magic and what not is brought into the storyline. It is not meant to be an accurate representation of the actual William Adams - who i would presume most people haven't ever heard of anyway.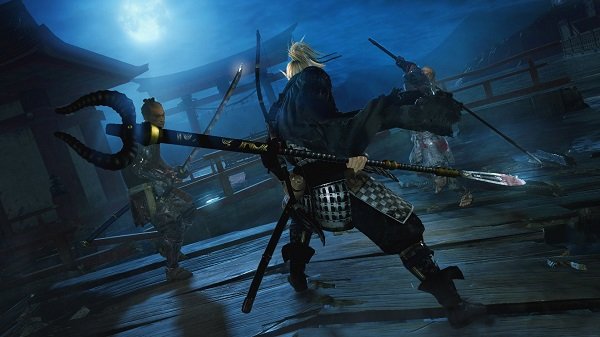 source
You have a choice of weapons to a certain degree and it is up to you as to how you are going to specialize in them. The game starts out with a "tutorial" of sorts as you are introduced to increasing levels of difficulty. And this game is TOUGH. Well, at least it was for me. For one thing, you can take almost no damage the same as the enemies you face. I suppose this is more realistic but it isn't terribly conducive to introducing the game. The very first enemy I encountered killed me.... twice.
You quickly learn that the game is more about avoiding blows rather than just running in and slaughtering a group of people, because at least at first, this is not at all possible.
There are also enemies you meet at the start that you stand little to no chance of defeating and you are meant to avoid them rather than fight. However, the game gives you zero indication that this is the case.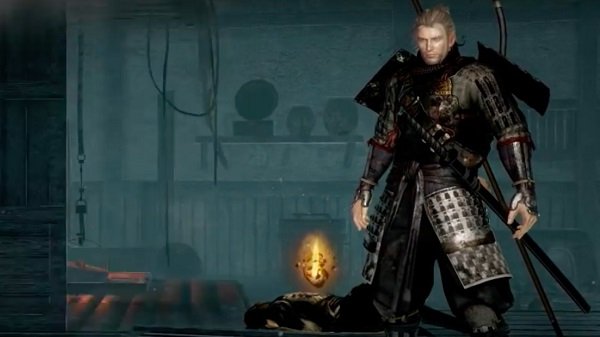 source
Eventually, you figure out after the 3rd or 4th time you die that maybe you aren't ready to face 2 armored knights at the same time and to be fair, you likely weren't ready to face one of them.
The game is realistic in the sense that your environment plays a big part in which weapon you should use as swinging a spear around in the cramped hallway will definitely result in you simply hitting the wall all the time.
From a Playstation official channel
Mostly, I feel as though this game is far too difficult for casual gamers. I am something of an advanced casual gamer, and I can barely hold interest even just a few hours in. It was, however, one of the best selling games of 2017 and a sequel is in the works as we speak. Therefore, I don't really feel as though I am the right person to give advice on this title.
I will say that my initial impressions are not all the great. It's really hard, the lighting makes navigating difficult, and the controls are already using the entire controller even after just a bit of playtime.
Perhaps for advanced users or hardcore gamers this one might be worth a look, but for me.... i am glad that I got it for free with my membership. I'm afraid it is just too complicated for me. I'll give it another hour or two and see what happens....