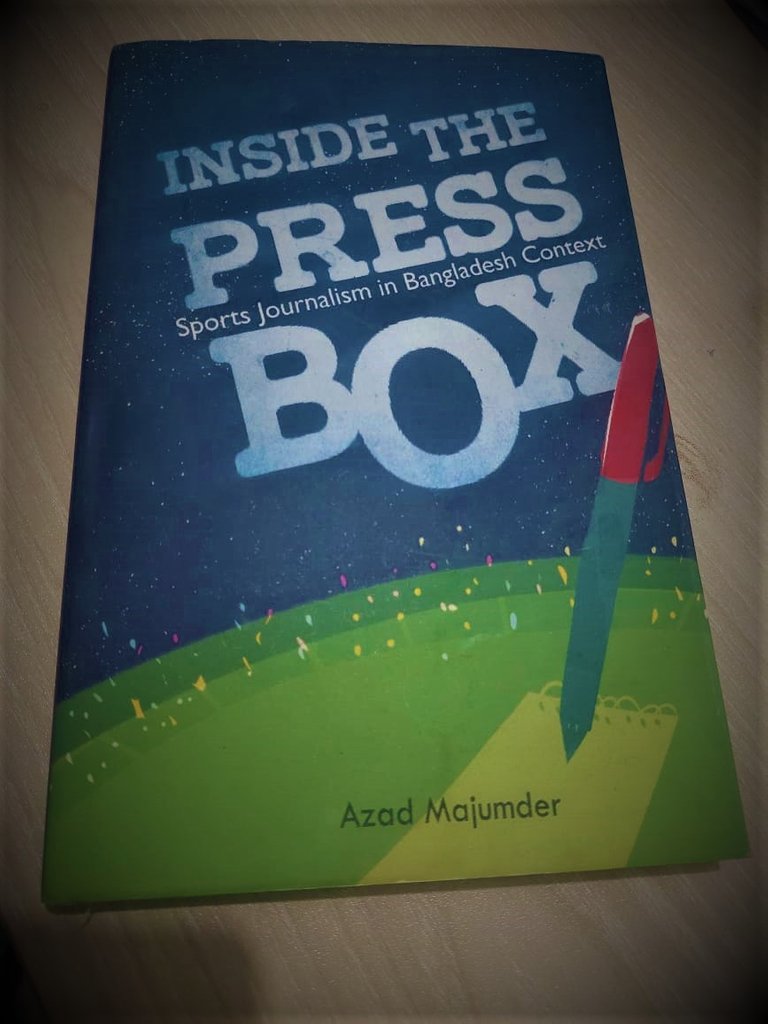 There is such a thing as writer's block and putting things off. Indeed, they are the real deal. I've been through a lot of struggle, and I've been looking for a way out. Between the time I posted my previous blog and this one, a lot of stuff happened. Before beginning to write anything, the one thing I needed to guarantee was that I had an adequate understanding of the subject matter or the material. It is preferable to not write anything at all than to write something based on incomplete information. At least, it is how I think about things.
In order to write correctly, you need to know and be well-versed in the subject matter first. While the majority of what I write is about sports, I figured it would be a good idea to expand my understanding of writing in general. I brought a book for me in order to make the most of my journey. A guidebook to assist me in my writing path. The book titled "Inside the Press Box" is what I recently took with me in order to escape the strange circumstances that I was forced to engage in procrastinating. This book focuses specifically on the practice of sports journalism in Bangladesh. This book was written by Azad Majumdar. The author, Azad Majumdar, has written his first book. And it's the first time something of this kind has ever been done in Bangladesh. In Bangladesh, there are a significant number of well-known sports journalists, in addition to a large number of sports fans. Yet, there has not been a book published on this subject until recently. It is not a common practice in Bangladesh for a journalist to produce a book that may assist new enthusiasts in gaining knowledge based on their previous experiences. This is because it is not commonly accepted.
Azad Majumdar has worked in the industry for the past 25 years. He had positions in multinational organizations such as AFP and Reuters and was recognized several times for the quality of his work. His experience is woven throughout his work as well. This has several significant components, such as the Idea of Sports Reports, Sources, Checks and Cross Checks, a Conference of thoughts, News Structure, Investigative Journalism, the Use of Data in Sports Reports, Ethics of Sports Journalism, etc.
I'm hoping that this book will help me learn a few basic things about sports journalism. And not just to me, but also to the people who are a lot like me. This book is a great way to learn some basic things, like what a report is, where its information comes from, how news is organized, how objective it should be, etc. It will also help a lot when you are interviewing people. It will also help you get the most out of a conference. I don't know how much I've learned so far, but I want to go far. Let's figure out how I can get the most out of it.
Note: The uploaded photo was taken by me.