This is shaping up to be one of the tougher World Cups in which to make predictions. The upsets continued into week 2 and the general competitiveness of all the groups means that just 3 teams have qualified for the knockout stages after 2 matches down from a total of 7 teams at the same stage in the last 2 tournaments.
As far as fantasy picks are concerned, managers will no doubt be focusing their attention on selecting defenders from sides who just need a point to go through versus attacking options from teams who know they have to release the handbrake to stand a chance of qualification.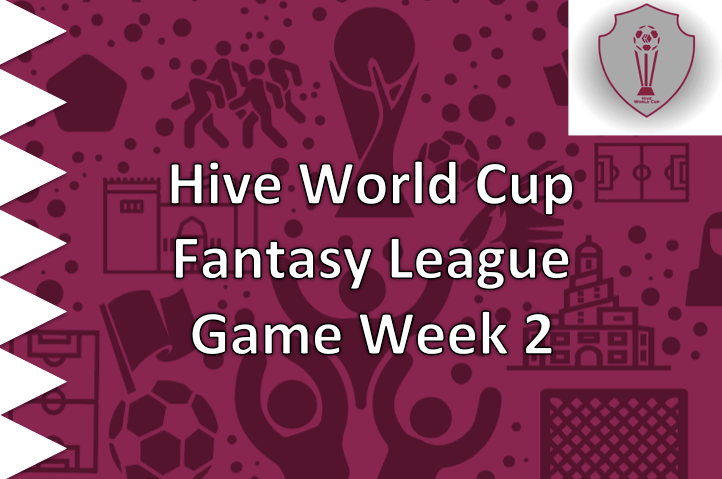 Group A Review
The Netherlands and Senegal have of course already qualified so we'll focus our analysis on their performances as an indication of potential picks for later in the tournament.
Cody Gakpo (FWD) continues to impress at this tournament and indeed is joint top in the race for the Golden Boot with 3 goals to his name so far. He is in fact the only player to score in every match so far and that kind of consistency can't be ignored by fantasy managers.
The other remarkably consistent and indeed very cheap ($6 million) Dutch option is Davy Klassen(MID) who came off the bench to score in the opening match and like Gakpo has delivered consistently ever since with an assist in each of his last 2 matches. With the Netherlands having one of the easier 2nd round ties against the US then these 2 remain very viable options going forward.
Senegal have, as was the case in the AFCON, begun to shift through the gears as the tournament has progressed. They saved their best performance of the tournament for the must win game against Ecuador, demonstrating the pace and power they possess in attacking areas. Boulaye Dia (FWD) and Famara Diedhiou (FWD) are both capable of giving any defence a rough ride with their physicality and direct play. I know Diedhiou fairly well from his time spent playing with Bristol City and on his day he can be close to unplayable. At $5million each, they might represent good value picks for the bench.
Group B Review
England cruised through with a very convincing win against Wales in their final game having put in a very disappointing performance against the USA in their 2nd game. The problem this raises for fantasy managers is who to pick going forward? The performances of Mount and Saka in the first round suggested they were shoe-ins for the remainder of the tournament but Southgate's decision to shake things up against Wales presented Marcus Rashford (FWD) and Phil Foden (MID) with an opportunity that they didn't pass-up.
England also pose a significant threat from set-pieces with defensive options Luke Shaw (DEF) and Harry Maguire (DEF) already having scored good points and with the potential to add more if a couple of set plays come off later in the tournament.
For the USA, they put in another busy performance in their must win match against Iran. Christian Pulisic (MID) showed that he has that little bit of extra quality needed to win games at this level and despite the workman like attitude of the squad, he is the only player I would genuinely consider from to be able to deliver in the final third and deliver the necessary fantasy points.
Group C Review
Argentina are slowly beginning to find their mojo following the shock defeat to Saudi Arabia. I don't think anyone would say that their first half display against Mexico was a vintage performance but a little bit of Messi magic and a fine finish from Enzo Fernandez (MID) got the job done.
The difficulty for fantasy managers is knowing who is going to start for this Argentine side. They made 5 changes coming into their second match and another 4 for the third game against Poland. Premier League regulars Alexis Mac Allister (MID) and Julian Alvarez (FWD) both got on the scoresheet against Poland and had other chances to add to their tally. Surely they'll both feature in the next match and both are very affordable. Given the relatively easy draw against the Aussies, both of them and the evergreen Messi might be worth a look going forward.
The finale to Group C was the most exciting we've had to date with Poland hanging on against Argentina and Mexico looking to score one more against the Saudis. At one point the 2 sides were separated on the basis of yellow cards and had that have been a tie as well, then FIFA would have needed to draw lots to see who goes through! As it was Poland scrapped through but looked very leggy against Argentina and are unlikely to attract many fantasy managers given that they are playing France on Sunday.
Group D Review
For the third World Cup in a row, France got their business done early by qualifying after 2 rounds and then sat back and rested key players in the third game. They've now failed to score in any of their last 3 final group games with results of 0-0, 0-0 and 0-1.
You would of course expect them to come out strong against a Polish team who failed to lay a glove on Argentina last night and I'd image that many of their squad will be popular picks for that game and the remainder of the tournament.
Elsewhere, Australia shocked a disappointing Denmark team to progress to the 2nd round. Aussies of course will tell you that pound for pound, they are the greatest sporting nation on the planet and if you look at their population relative to their achievements in most other global sporting events then that would be a fair enough claim.
Are they to be completely written off against Argentina in the 2nd round? For me it'll come down to the attitude of Argentina (they underestimated Saudi Arabia) and the fitness of both sides. Playing on Saturday means that both Australia and Argentina have the shortest turnaround of all teams progressing through to the knockout stages with both teams playing their 4th game in just 12 days. Fantasy managers should expect quite a few early substitutions in that game!
Group E Review
Japan undid all their great work against Germany by conceding to Costa Rica's first and to date only shot on target during the tournament! The match was a fairly low quality affair and underlined the limitations of this Japan squad when they are required to make the play and break the opposition down. It also demonstrated an element of naivety on the part of the Japanese side to switch off and allow a poor performance to turn into a defeat rather than a point. For me, Kamada (MID) remains one of Japan's biggest threats in and around the box and he probably should have scored late on in this one...
Spain meanwhile got the point that they wanted to make qualification all but certain given their massive goal difference. The thing I like about this Spanish squad is that they don't have a star player that they are moulding their tactics and play around. Instead, they appear fluid and very easy on the eye with plenty of options off the bench to impact games. In that respect, fantasy managers might wonder if Alvaro Morata (FWD) could be given a start following his goalscoring exploits in both the opening games?
For Germany, the threat remains but the goals are yet to flow. My feeling is that they might just hammer a fairly toothless Costa Rica side in their final match. Jamal Musiala (MID) looks a very talented player and if Germany do click in their final game expect him to be at the heart of it. Meanwhile Niclas Fullkrug (FWD) came off the bench to provide his side with the kind of focal point in attack that had been missing to that point. Will he be given a run from the start against Costa Rica?
Group F Review
The wheels continue to fall off this ageing Belgium side with even their own players coming out and saying that the squad is too old and missed their chance 4 years ago to deliver World Cup glory. There are very few positives to take from their defeat against Morocco where they continue to look fragile at the back and toothless up front.
Their final game against Croatia sees a repeat of the 2018 semi-final which marked the high point for this current group of Belgian players. 4 years later it may well signify the end of an era. Romelu Lukaku (FWD) did come off the bench against Morocco but question marks remain over his fitness to start and play a full 90mins. If Belgium are to turn this World Cup around they'll need their big guns to fire!
Morocco meanwhile look very well organised and are yet to concede in this year's tournament. That is certainly something to consider when picking players for match week 3 when you consider that they are up against a Canadian side that lacks a bit of quality and composure in the final third...
Croatia gave a much improved performance as they swept aside Canada with Andrej Kramaric (FWD) scoring twice. We know that this a technically gifted and experienced squad of players who despite being runners-up 4 years ago are flying very much under the radar. I'd expect them to put in a professional if not exciting performance against Belgium in their final group match.
Group G Review
Cameroon and Serbia's entertaining draw didn't do much for either side's chances of qualifying for the 2nd round but did at least hint that a few of their attacking players might be worth a punt in the 3rd round as they chase much needed wins.
Meanwhile the other match saw Brazil finally break down a stubborn Swiss side thanks to a late Casimero (MID) goal. The United man also completed 5 interceptions in an all round display in the midfield. The Brazilians, without Neymar, played a fairly conservative game that consisted of possession at the back. They have yet to concede in this World Cup with the Swiss not managing a shot on target in this fixture.
At the other end, Vinicius (FWD) continues to look like the main threat for the 5 times champions. Switzerland's only real answer to his pace and skill was to continue fouling him! It'll be interesting to see who starts in their 3rd match as they look to rest and rotate for later in the tournament - they are certainly not short of options on the bench!
Group H Review
Ghana, the lowest ranked team in this year's World Cup, continued to punch above their weight in scoring 3 goals against South Korea who themselves are left on the brink of dropping out of the tournament.
Mohammed Kudus (MID) is the man doing it for Ghana so far in this World Cup. The $6 million midfielder scored twice against South Korea to add to the assist he registered in the first match.
Ghana will go up against Uruguay in their final match who themselves need to find some attacking swagger. It is of course not for lack of resources given the talent they posses in forward areas but with no goals and just 4 shots on target so far, it will take a dramatic turnaround for the South Americans to sneak into the 2nd round.
Portugal meanwhile had Bruno Fernandez (MID) to thank for a brace against Uruguay. The Manchester United man took 6 shots at goal and when he wasn't shooting he was crossing (5 times) towards the waiting Cristiano Ronaldo (FWD). As they are already through to the knockout stages, we might yet see Portugal rest a few star names for their final game.
Gameweek 2 winners
Top ranked Hive managers for GW2 who share in the profits of this post
@martinlazizi
@blockchainfpl
@samostically
@iamchuks
@skanderh
@pappyelblanco
@talesfrmthecrypt