Desde niñas soñamos con la cita perfecta para nosotros y tal vez nos creamos ciertas expectativas, con respecto a esto siendo a veces la realidad muy distinta a lo que idealizamos por eso después de un tiempo nuestros gustos cambian, ya no es la cita que soñamos a los 15 y a los 25 por ejemplo pero al final es lo que esperamos su que sugiero no estandarizar ni creer que si no se cumple mis expectativas me frustaré.
Since we are little girls we dream of the perfect date for us and perhaps we create certain expectations, with respect to this being sometimes the reality very different from what we idealize so after a while our tastes change, it is no longer the date we dreamed of at 15 and 25 for example but in the end it is what we expect so I suggest not to standardize or believe that if my expectations are not met I will be frustrated.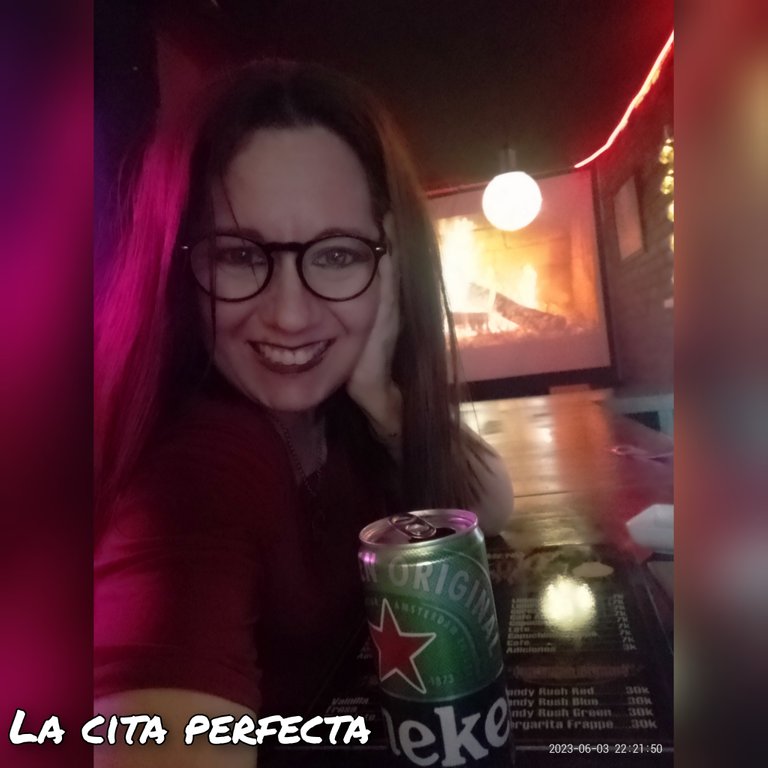 Cuando adolescente mi cita ideal era ir al cine, luego a comer helado capaz y me roban un beso me tomen de la mano, sentir esas mariposas en el estómago, caminar, hablar de esas cosas que son comunes a esa edad, el colegio, los amigos, la música, tus cantantes favoritos, allí es una cita más de jóvenes experimentando, lo que sentir atracción por una persona por primera vez, así fue mi.cita ideal a los 15 cuando caminaba por las nubes enamorada.
Luego paso el tiempo los intereses cambiaron a los 20 mi cita ideal era irme de rumba, a bailar en las discos, tomar, podía ser en grupo o en pareja, me encantaba ir al sitio de moda, llegar muerta a casa después de ir de rumba, en esa época fui muy fiestera, era más una criatura de la noche, luego podíamos irnos a un hotel y terminar allí la fiesta, era una época bastante movida, podría decirse que no era algo tan romántico pero si bastante excitante, acelerado y descontrolado pero era la forma de disfrutar en ese momento.
A mis 30 vuelve a cambiar todo ya soy mamá, allí las citas desaparecieron, estaba casada, con bebés pequeños y pues todo se durmió, vivía para trabajar, criar mis hijos y mi casa, perdí un poco el contacto con el romanticismo, ya no me reunía ni con mis amigos fue una época de encierro, las citas se resumieron a ir al súper, comer en los centro comerciales, hablar del futuro, anhelaba una cita con una cena romántica a la luz de las velas, con una botella de vino, en un restaurant elegante cosa que quedó en un simple sueño.
Ahora en los 40, hay unos intereses muy diferentes no estás para perder tiempo, mi cita ideal la describo como un tema más de conversación, un café una invitación a cenar, un viaje a un pueblito, algo relajado pero en si mi cita ideal sería una invitación a un viaje por algunos pueblitos, llegando a posadas típicas, con cenas románticas, cabalgatas, recorridos por paisajes sacados de un libro, noches estrelladas, con una copa de vino, noches románticas con una persona que disfrute de lo mismo que y así ir al siguiente pueblito.
When I was a teenager my ideal date was to go to the movies, then to eat ice cream and they could steal a kiss and hold my hand, feel those butterflies in my stomach, walk, talk about those things that are common at that age, school, friends, music, your favorite singers, there is one more date of young people experimenting, what to feel attraction for a person for the first time, that was my ideal date at 15 when I was walking on clouds in love.
Then time went by and my interests changed at 20, my ideal date was to go to rumba, to dance in the discos, to drink, it could be in a group or as a couple, I loved to go to the most fashionable place, to arrive home dead after going to rumba, at that time I was very partying, I was more a creature of the night, then we could go to a hotel and finish the party there, it was a very busy time, you could say that it was not so romantic but quite exciting, accelerated and uncontrolled but it was the way to enjoy at that time.
In my 30's everything changed again, I was a mom, there the dates disappeared, I was married, with small babies and everything went to sleep, I lived to work, raise my children and my house, I lost a little contact with romanticism, I no longer met with my friends, it was a time of confinement, the dates were summarized to go to the supermarket, eat at the malls, talk about the future, I longed for a date with a romantic dinner by candlelight, with a bottle of wine, in an elegant restaurant, which remained in a simple dream.
Now in my 40's, there are very different interests, you are not here to waste time, I describe my ideal date as a topic of conversation, a coffee, an invitation to dinner, a trip to a small town, something relaxed but my ideal date would be an invitation to a trip to some small towns, arriving at typical inns, with romantic dinners, horseback riding, tours of landscapes taken from a book, starry nights, with a glass of wine, romantic nights with a person who enjoys the same thing and then go to the next town.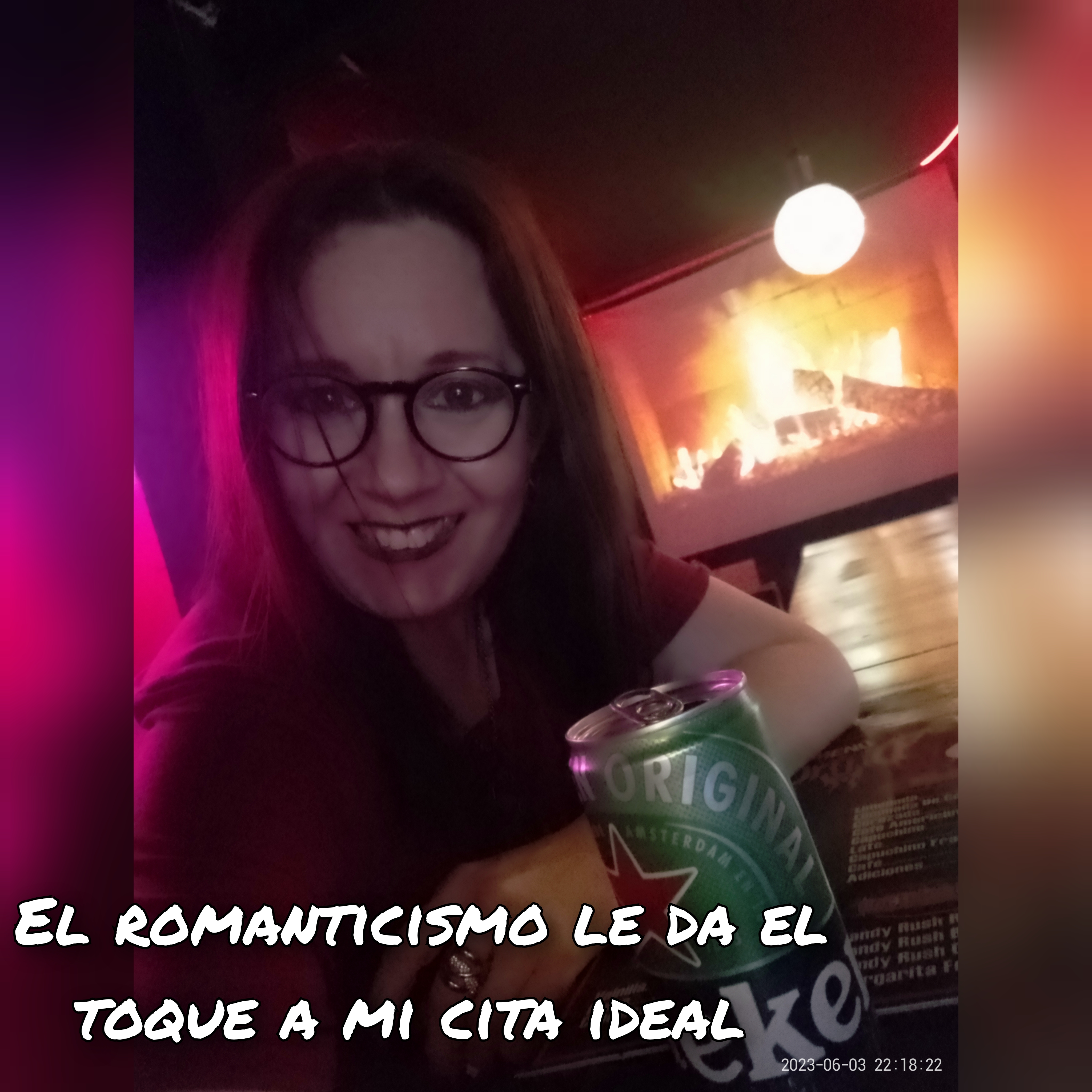 Quizás sea complicado pero coincidir con alguien así es maravilloso esa es mi cita ideal en estos momentos algo más tranquilo más acorde con lo que siento en este momento donde busco más paz que otra cosa, alguien que tenga la madurez suficiente como para pasar tiempo de calidad con alguien que tenga muy buena conversación.
Pienso que cada etapa de la vida nos deja algo, nos prepara para saber lo que en realidad quiero en una relación, no es solo tener sexo que para eso muchas personas están dispuestas, pero para llegar a un acercamiento más íntimo, la pareja debe vibrar a tu ritmo, por supuesto si lo que estás buscando es una cita memorable, no todo es ir rápido o volando, no es sexo y ya, si no quieres nada serio pues dilo y lleguen acuerdos pero no alimenten el romance sino tienen esa intención.
Después de tener tantas experiencias muy distintas unas a otras he llegado a una conclusión, no crearse expectativas que puedan causarte decepción, cada quien tiene una idea de la cita ideal, no es igual para todas las personas, por supuesto la mayoría de las citas terminan en sexo, pero antes de eso, míranos si tenemos atracción, química o gusto.
Por supuesto hay citas cliché, como llevar a la chica a cenar, llevarle flores, una buena botella de vino, buena conversación, miradas traviesas, roce de manos, insinuaciones, eso va poniendo el ambiente caliente para el siguiente paso, siempre he tenido la idea de que el hombre debe ser quien lleve la iniciativa, que sea el que lleve el mando de la situación.
Maybe it's complicated but to coincide with someone like that is wonderful that is my ideal date right now something calmer more in line with what I feel right now where I'm looking for more peace than anything else, someone who is mature enough to spend quality time with someone who has very good conversation.
I think that every stage of life leaves us something, it prepares us to know what I really want in a relationship, it is not just having sex that many people are willing to do, but to reach a more intimate approach, the partner must vibrate at your pace, of course if what you are looking for is a memorable date, not everything is to go fast or flying, it is not sex and that's it, if you do not want anything serious then say it and reach agreements but do not feed the romance if you do not have that intention.
After having so many different experiences I have come to a conclusion, do not create expectations that may cause disappointment, everyone has an idea of the ideal date, it is not the same for everyone, of course most dates end in sex, but before that, look at us if we have attraction, chemistry or taste.
Of course there are cliché dates, like taking the girl out to dinner, bringing her flowers, a nice bottle of wine, good conversation, naughty looks, rubbing hands, innuendo, that is setting the hot atmosphere for the next step, I have always had the idea that the man should be the one who takes the initiative, who is the one who takes command of the situation.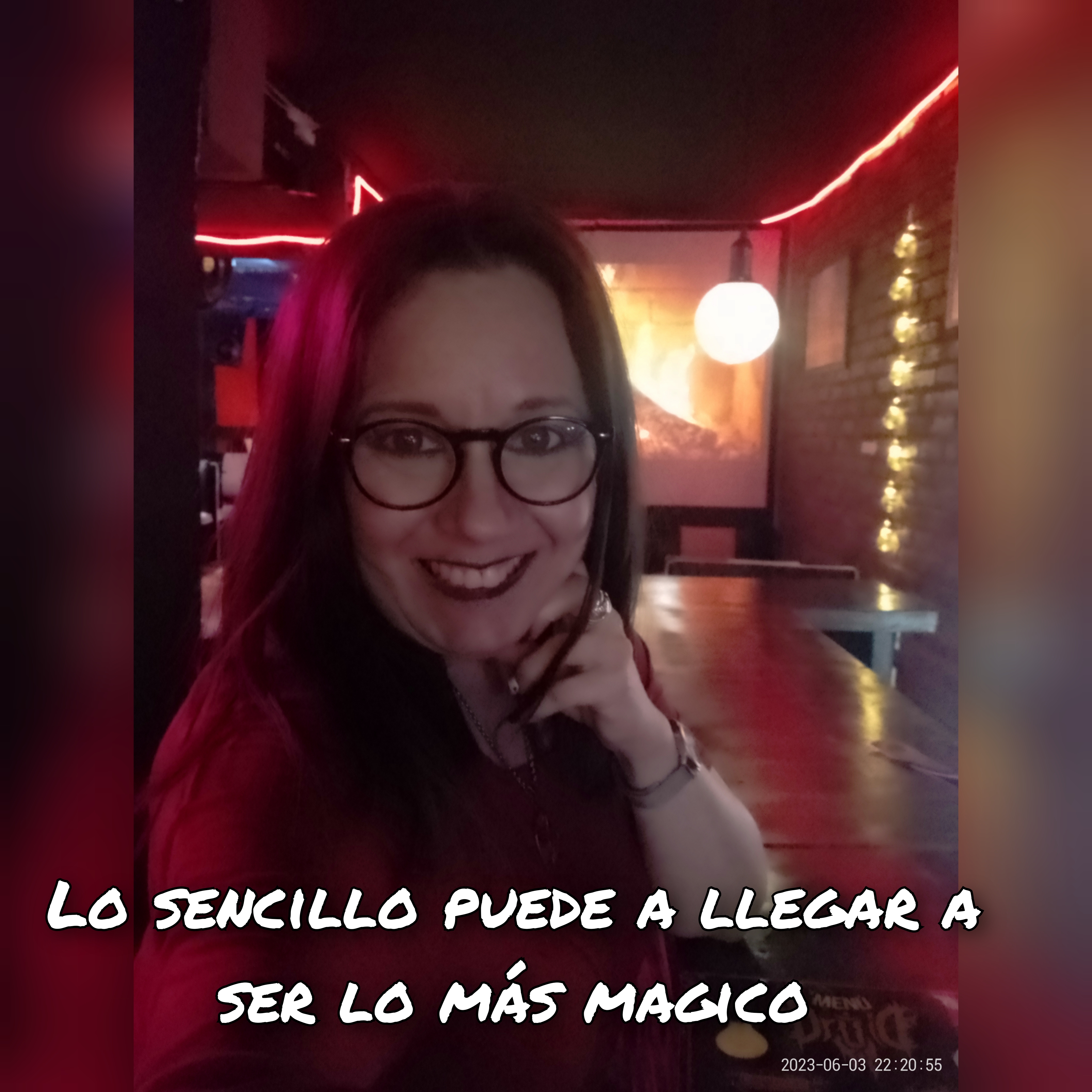 No es ser machista es darle el puesto que le corresponde a cada uno, la mujer le gusta ser halagada y el hombre le gusta ser quien la halague por eso es importante los roles para que todo sea un éxito y que ambas partes se sientan felices.
It is not to be sexist, it is to give the position that corresponds to each one, the woman likes to be flattered and the man likes to be the one who flatters her, that is why it is important the roles so that everything is a success and that both parts feel happy.
Helengutier2
YO VOY POR MÁS
Fotos Originales
Editor Gif Art
Bogotá - Colombia