The day had been disastrous. Fail after fail had befallen us, and I felt like I was going to boycott Huddersfield permanently and never return.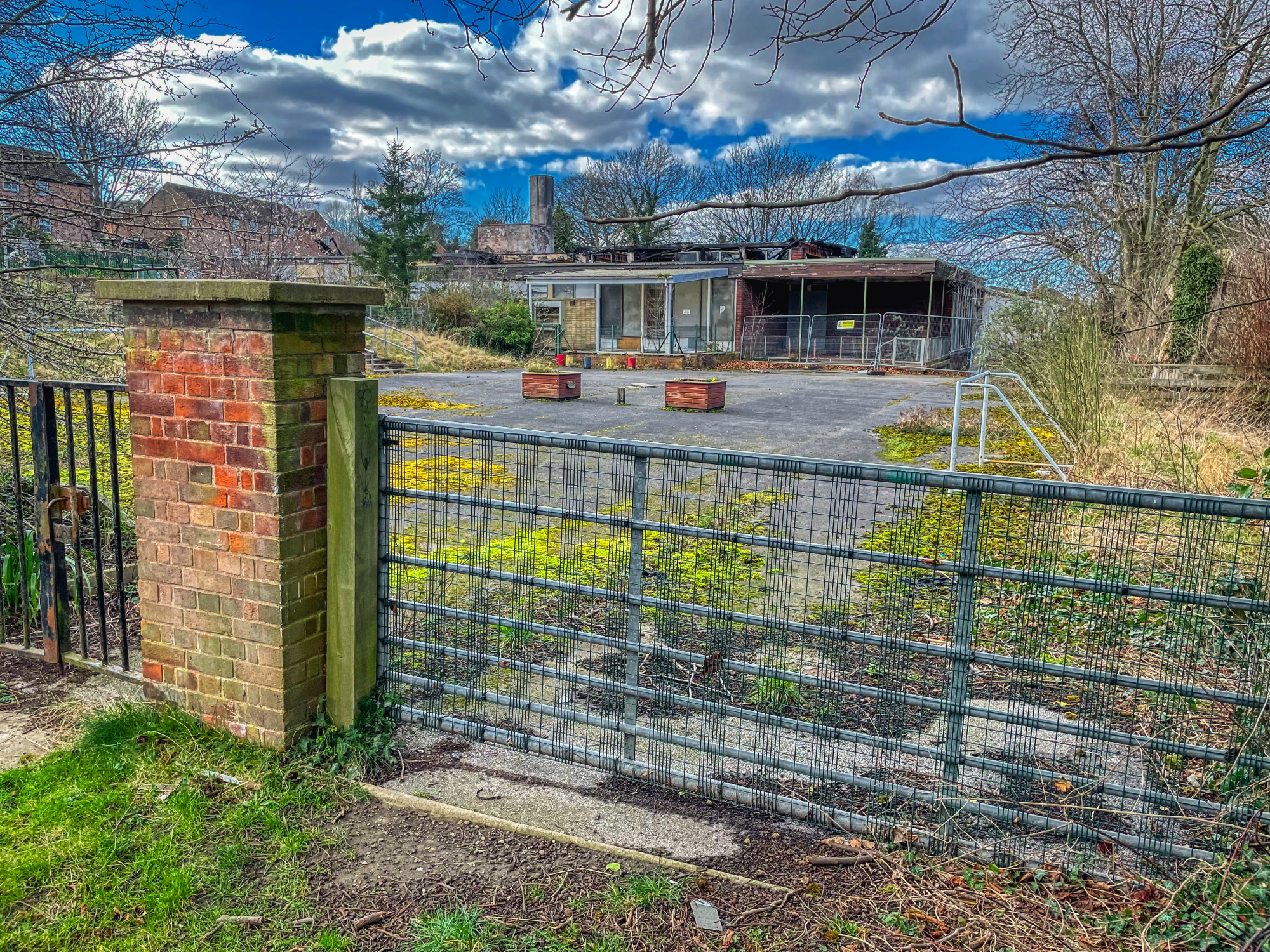 If we hadn't have gotten into Wurzel's place (To Be Published) it would have been a whitewash. An angry bloke had chased us from his pub an hour beforehand, foaming at the mouth, vigorously taking snaps of my car while stamping up and down in the middle of the road.
All he needed was a chainsaw and this image would be springing in the back of my mind. Calm the fuck down man; we are not here to destroy.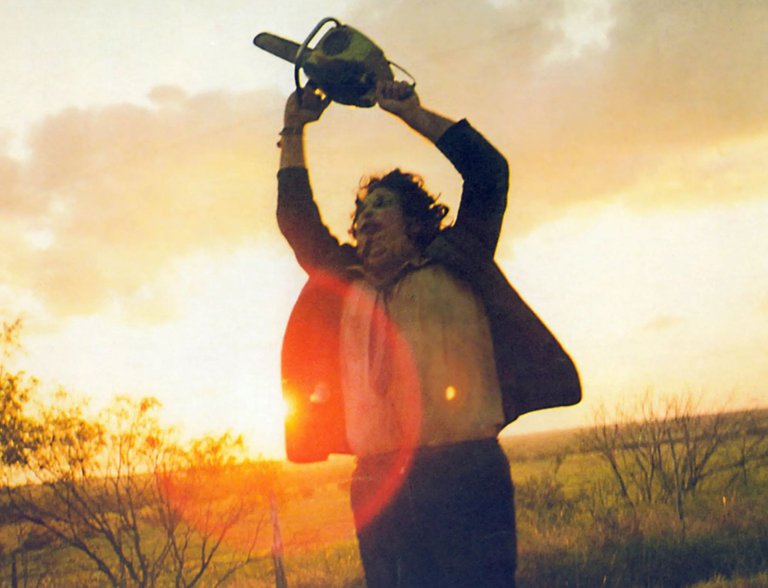 Source
It was 2 pm and we had managed a single exploration, pitiful.
"I know of a couple but they are around 15 miles east", I mentioned to @anidiotexplores who was looking equally depressed and contemplating counselling.
Surely the day couldn't get any worse? The traffic was not good and it took us longer than anticipated to arrive in the area of "Castle Grove Primary School".
Castle Grove Primary School has been abandoned since 2014. In November 2021 a huge fire blazed through the school destroying 80% of it. Months before, the local council had refused permission to demolish the school.
"Is that an Armadillo security system?"
We recently had our fill of those damned things at "St Thomas Psychiatric Hospital" and looking at the state of this school from afar I was thinking , why bother?
Not particularly wanting to hear alarms sounding, we scouted to the right of this very forlorn-looking burnt school looking for access.
This was a public park with an annoyingly large presence of dog walkers and the general public walking around like zombies.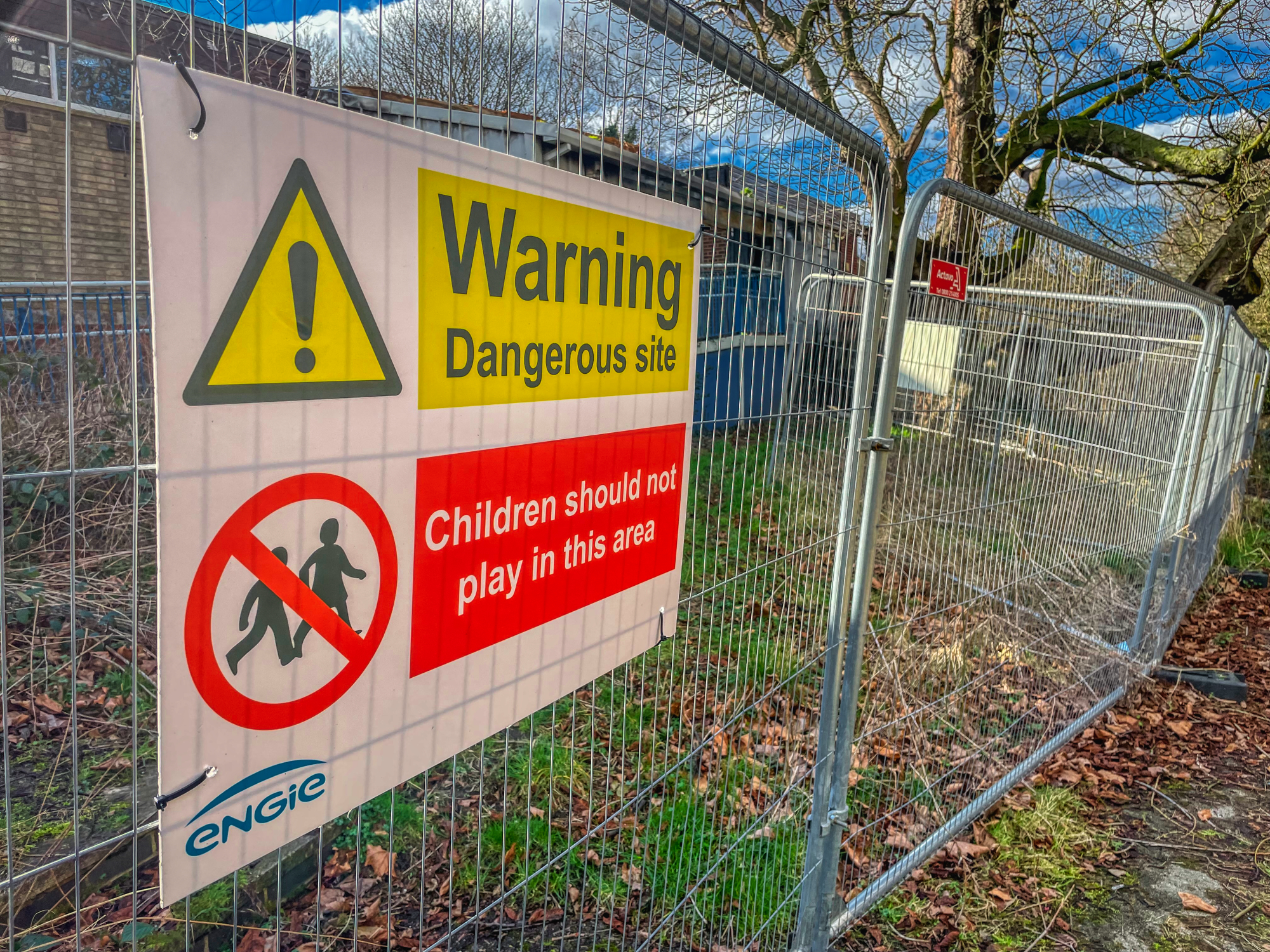 "Fuck it, it's over the fence we climb and be damned with the consequences", I muttered to my comrade.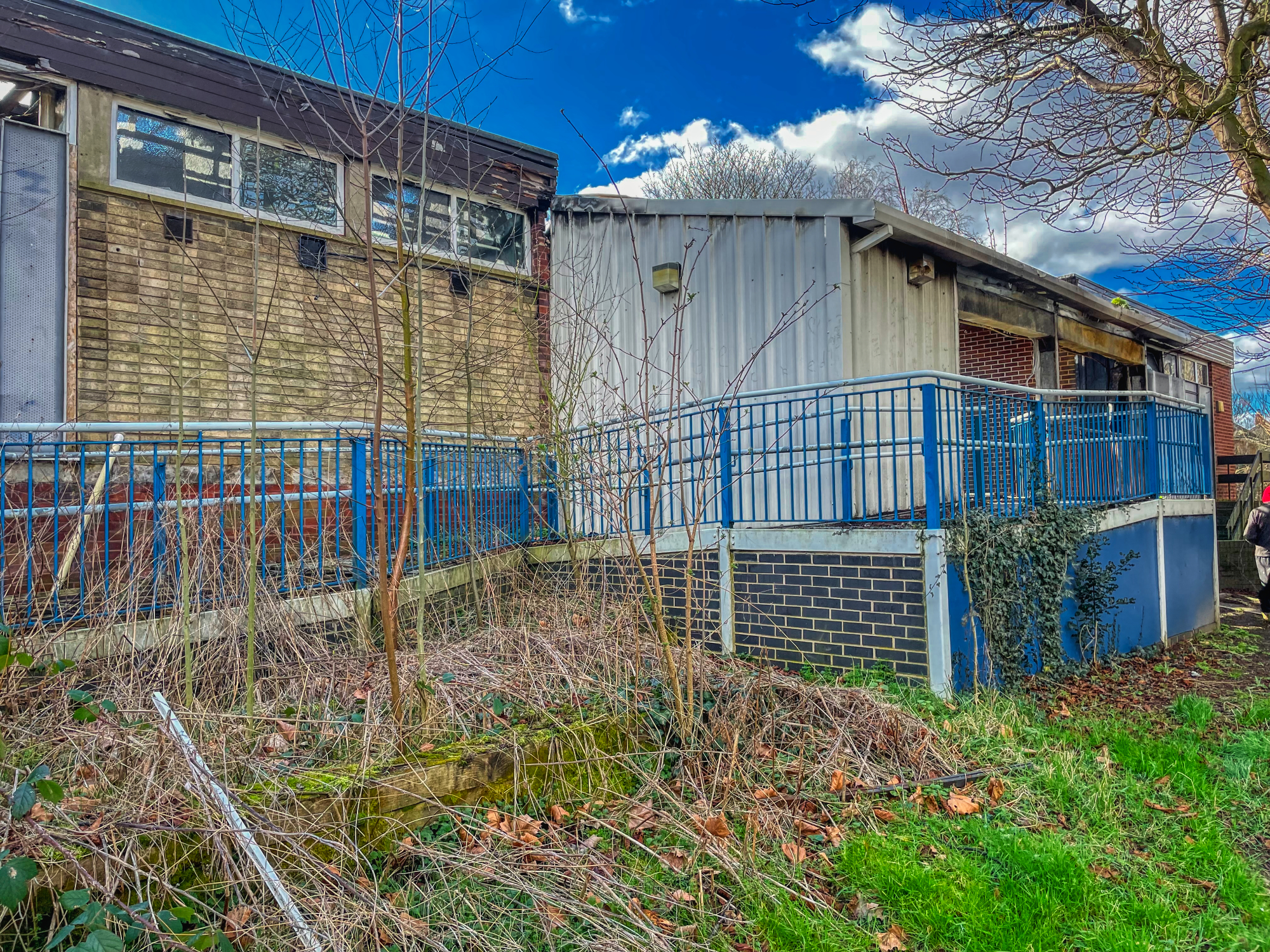 Once inside we forget about the milling people and concentrated on avoiding that 'thing' close to the school entrance.
Gaining access was not exactly difficult once inside the grounds. Bypassing some anti-climbing fencing we simply walked into the blackened remains where a wall used to exist.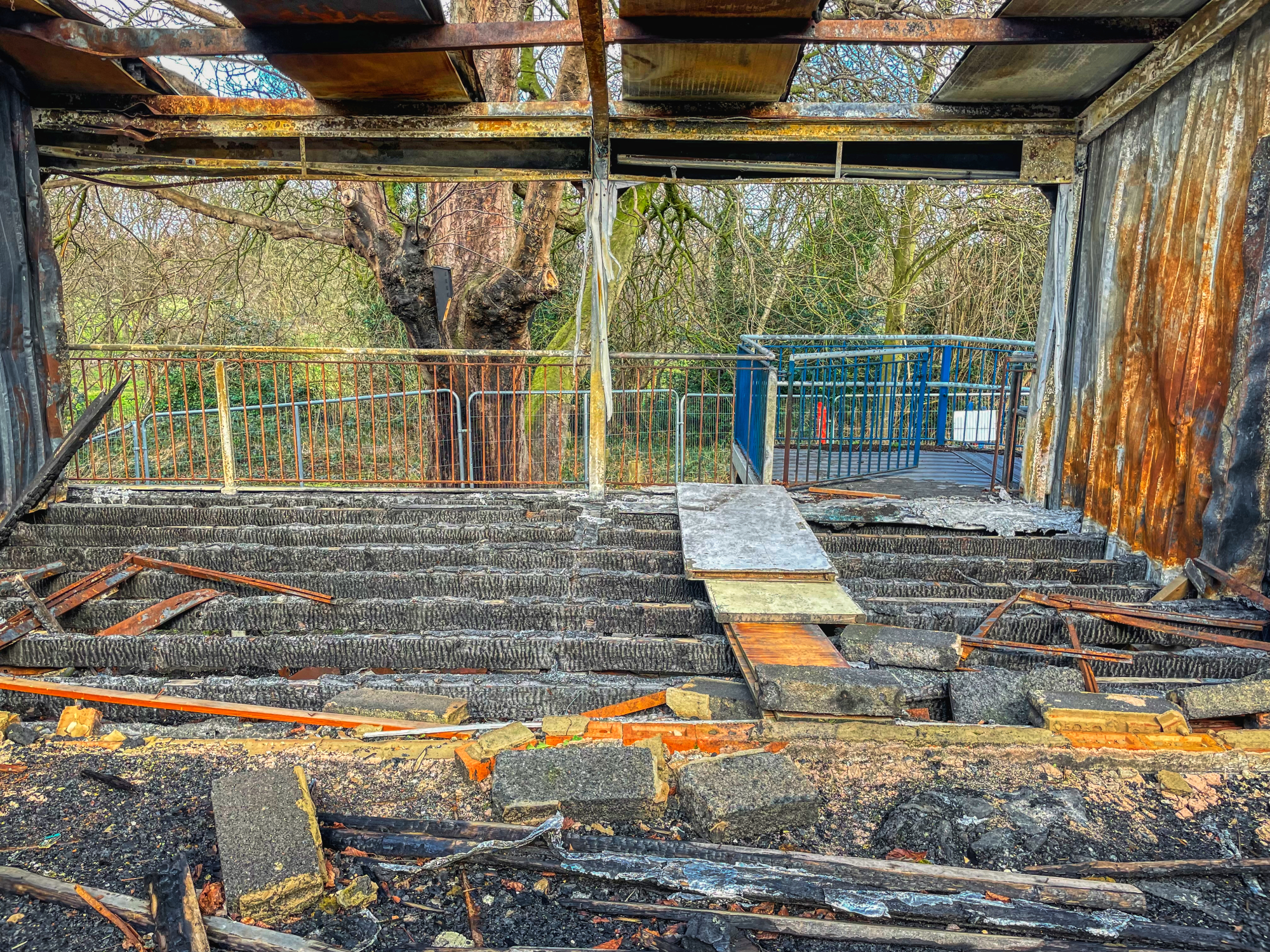 Someone had placed some fresh beams to stop us from breaking our ankles. The burnt ones underneath may have taken our weight, but it was touch and go.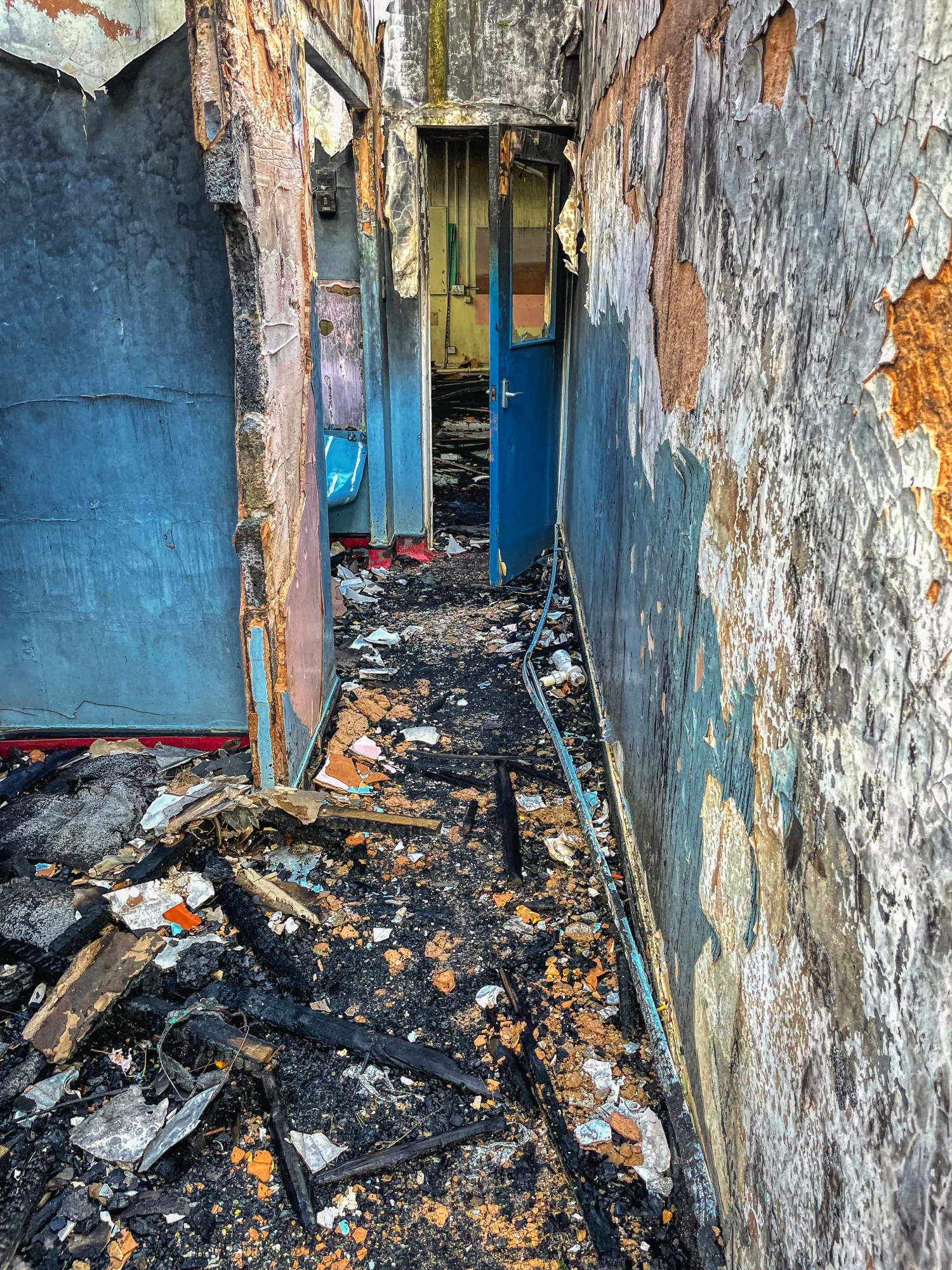 I guess no more kids will be learning anything here in the future, I was seeing irreparable devastation.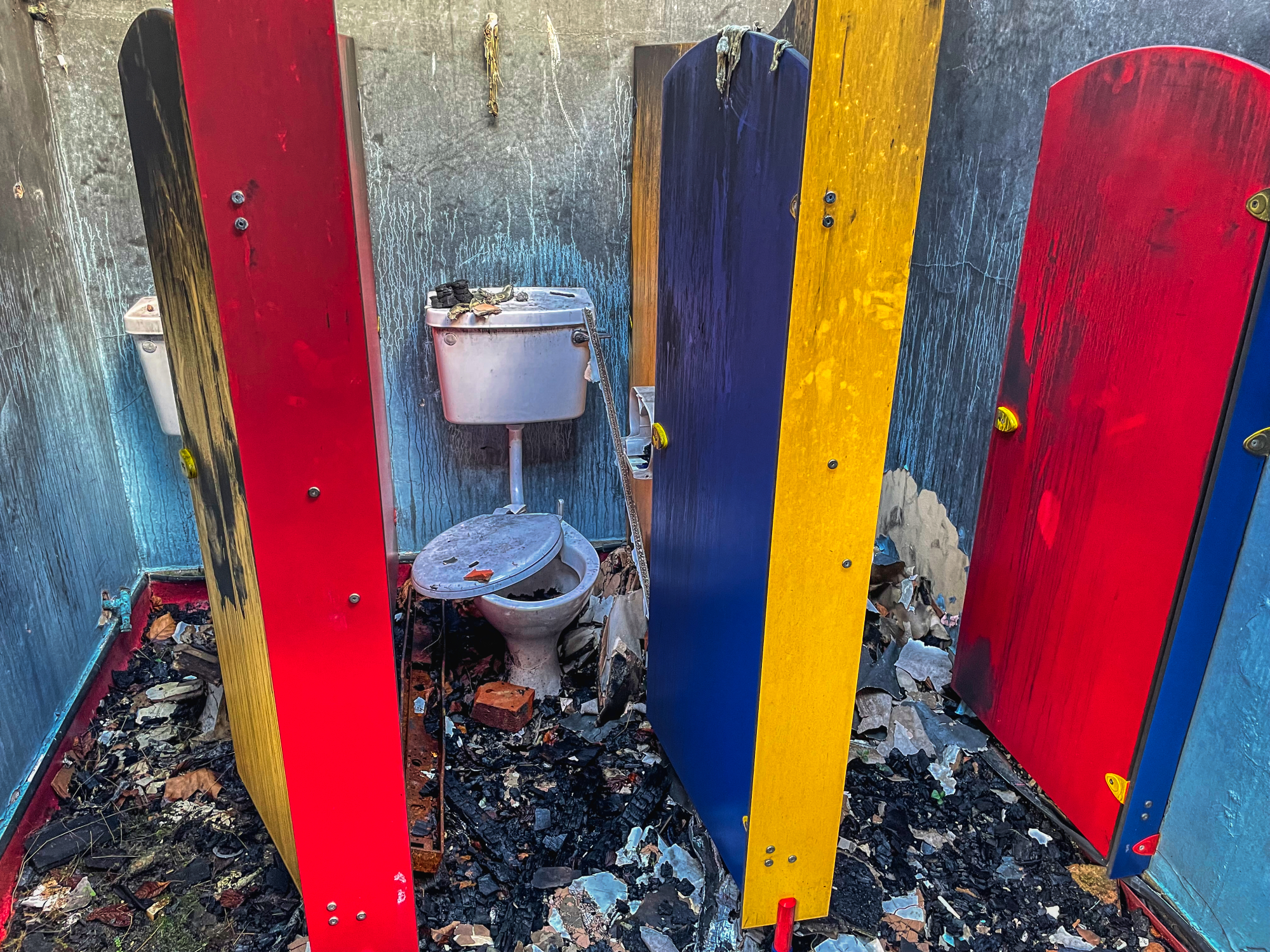 Colourful toilets, some of the paint had not melted during the blaze.
The part of the building may have been the best, there was smoke damage but the floor was intact.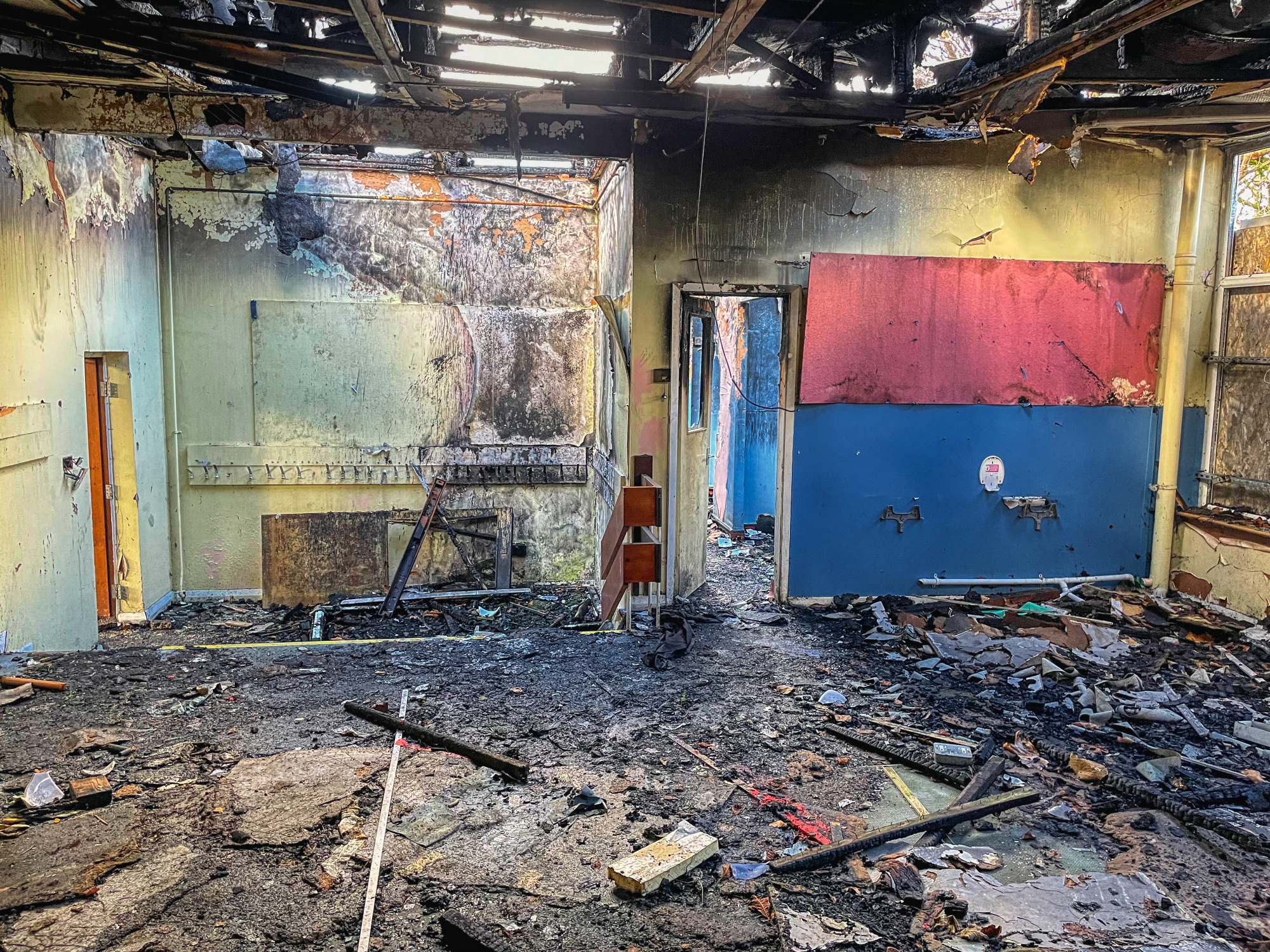 Finding anything resembling humankind is always tough when fire has been ravishing the buildings.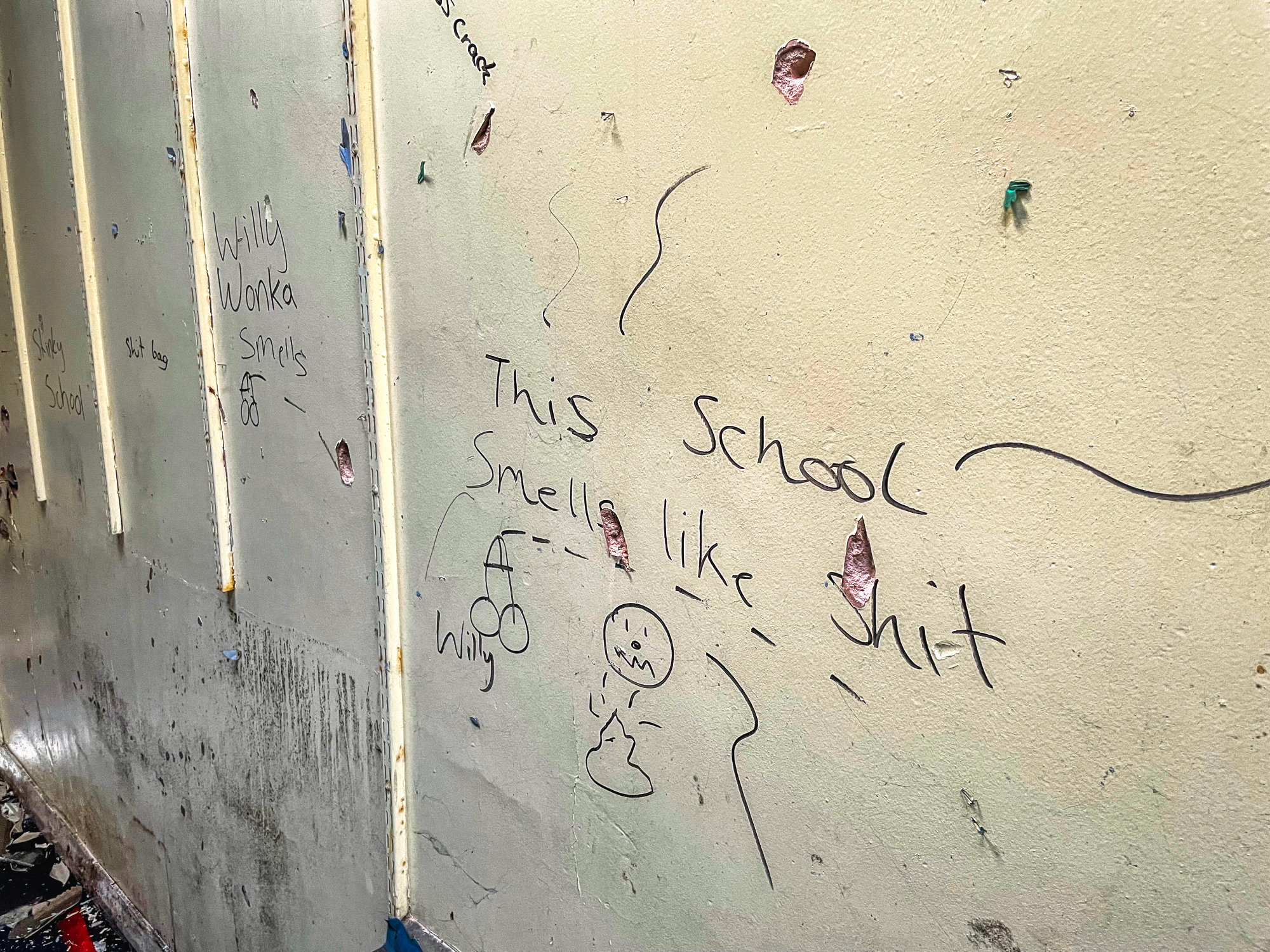 The authors likely were not very old, but know what a cock is.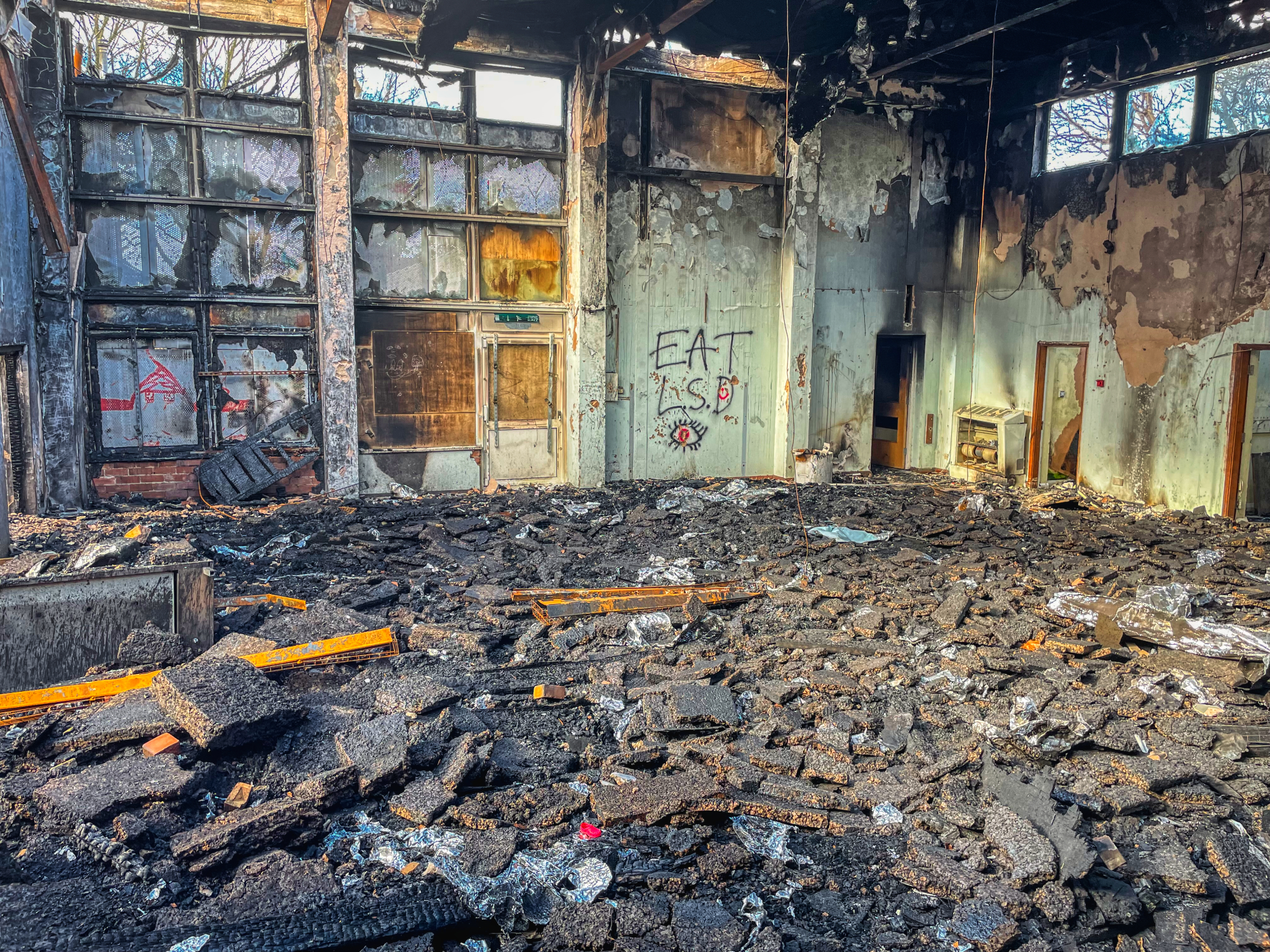 This large room could have been where the old assemblies took place. For those not familiar with this tradition, the kids are herded together, a teacher is placed at the front droning about some nonsense and at least one pupil faints.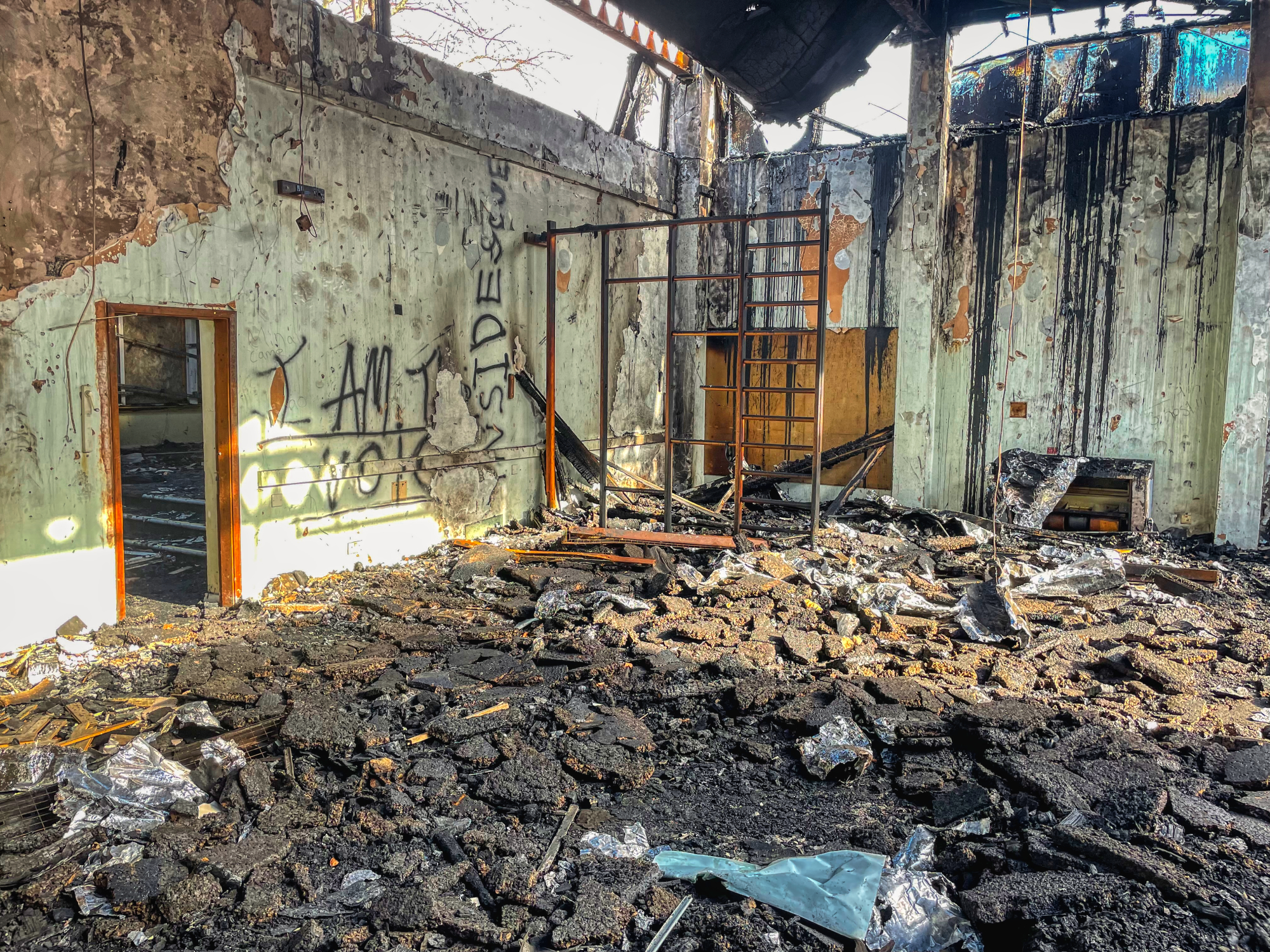 That does look like a charred climbing frame, perhaps this was the gym?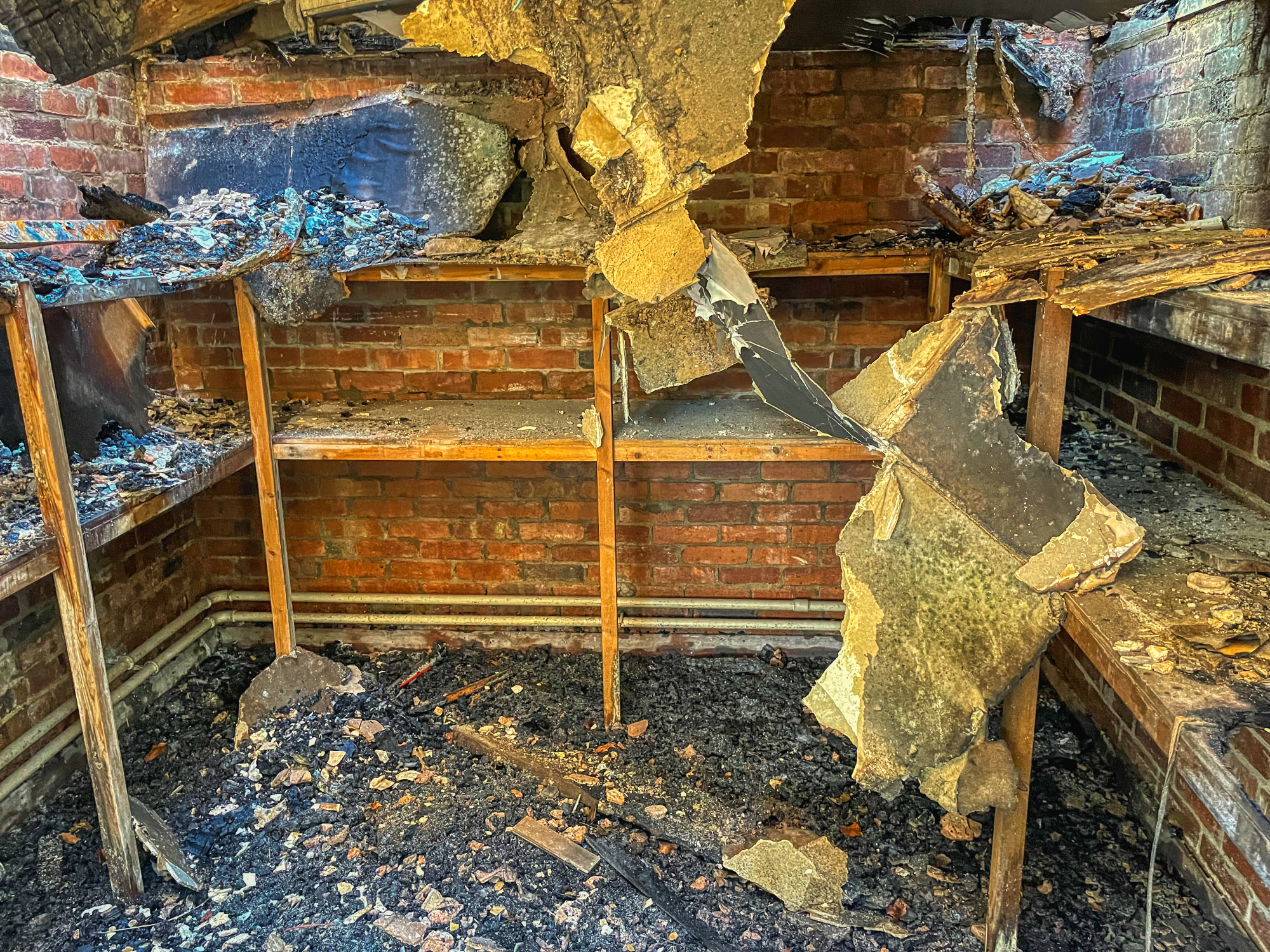 The lumps of stone we were standing on are at a guess what used to be the roof. It made for tough walking.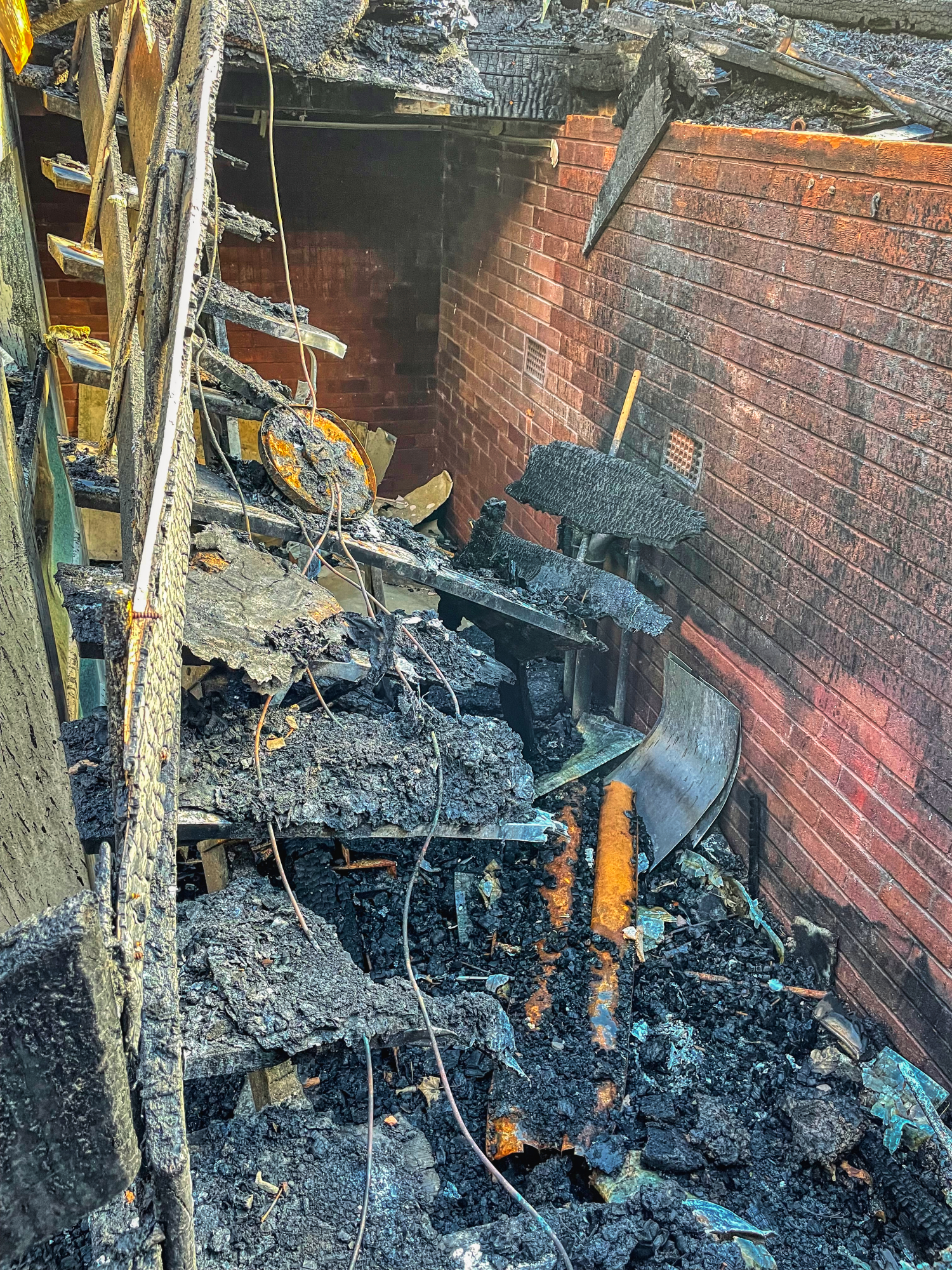 The stairs took me to another part of the school but looked a little too unsteady even for me.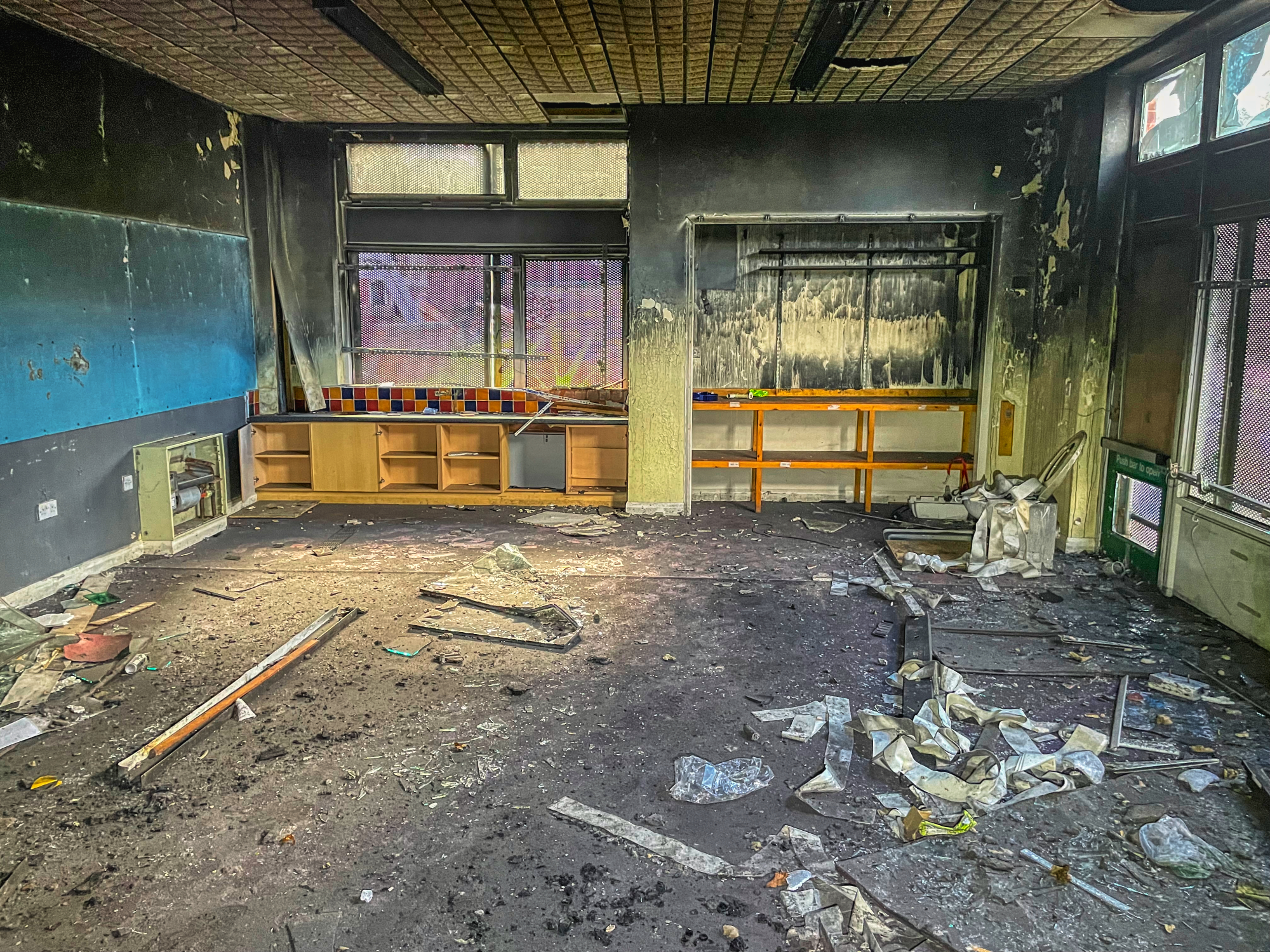 Again I am guessing, but this could have been a kitchen. There's a distinct lack of cooking apparatus so I might be wrong.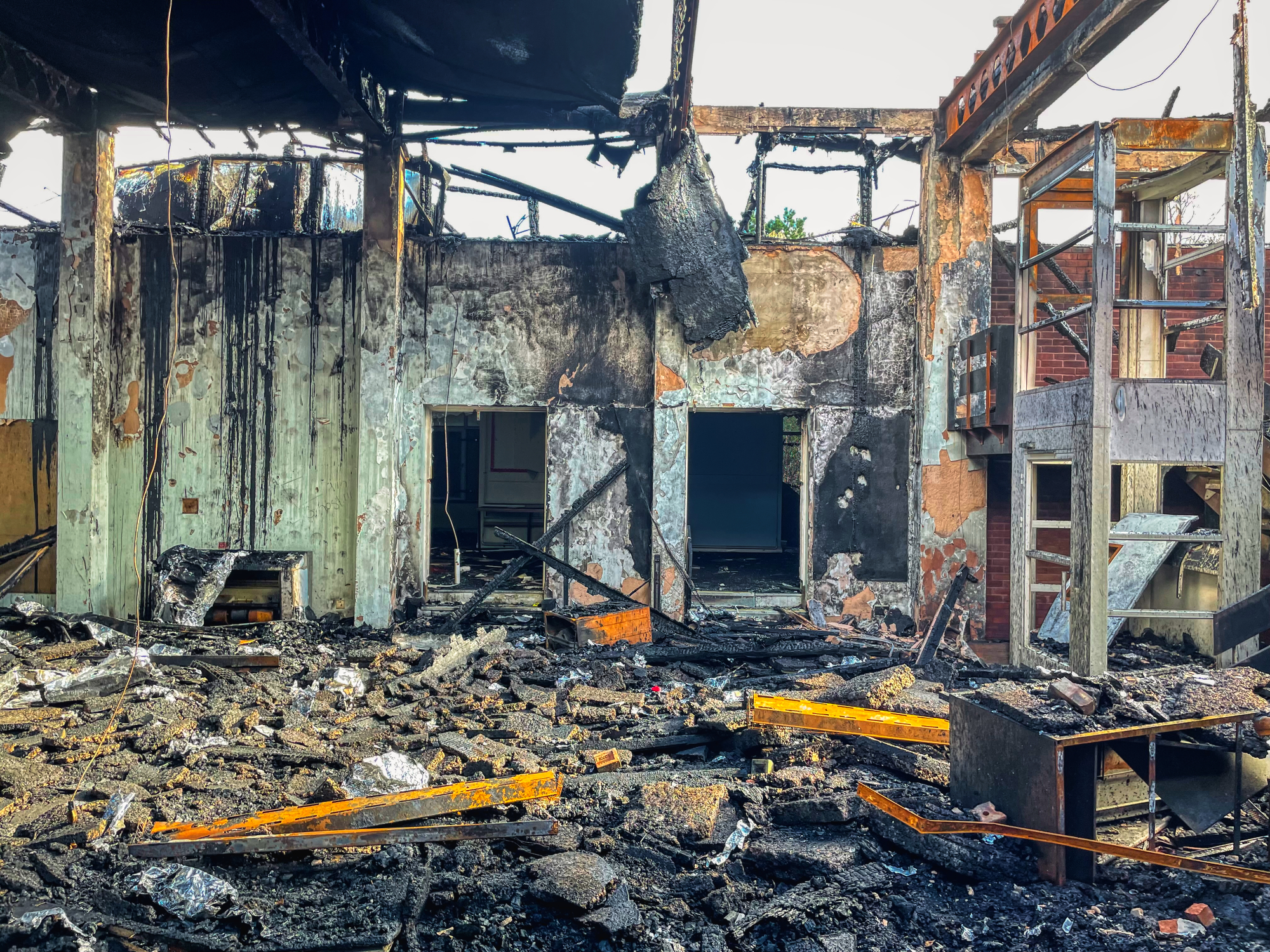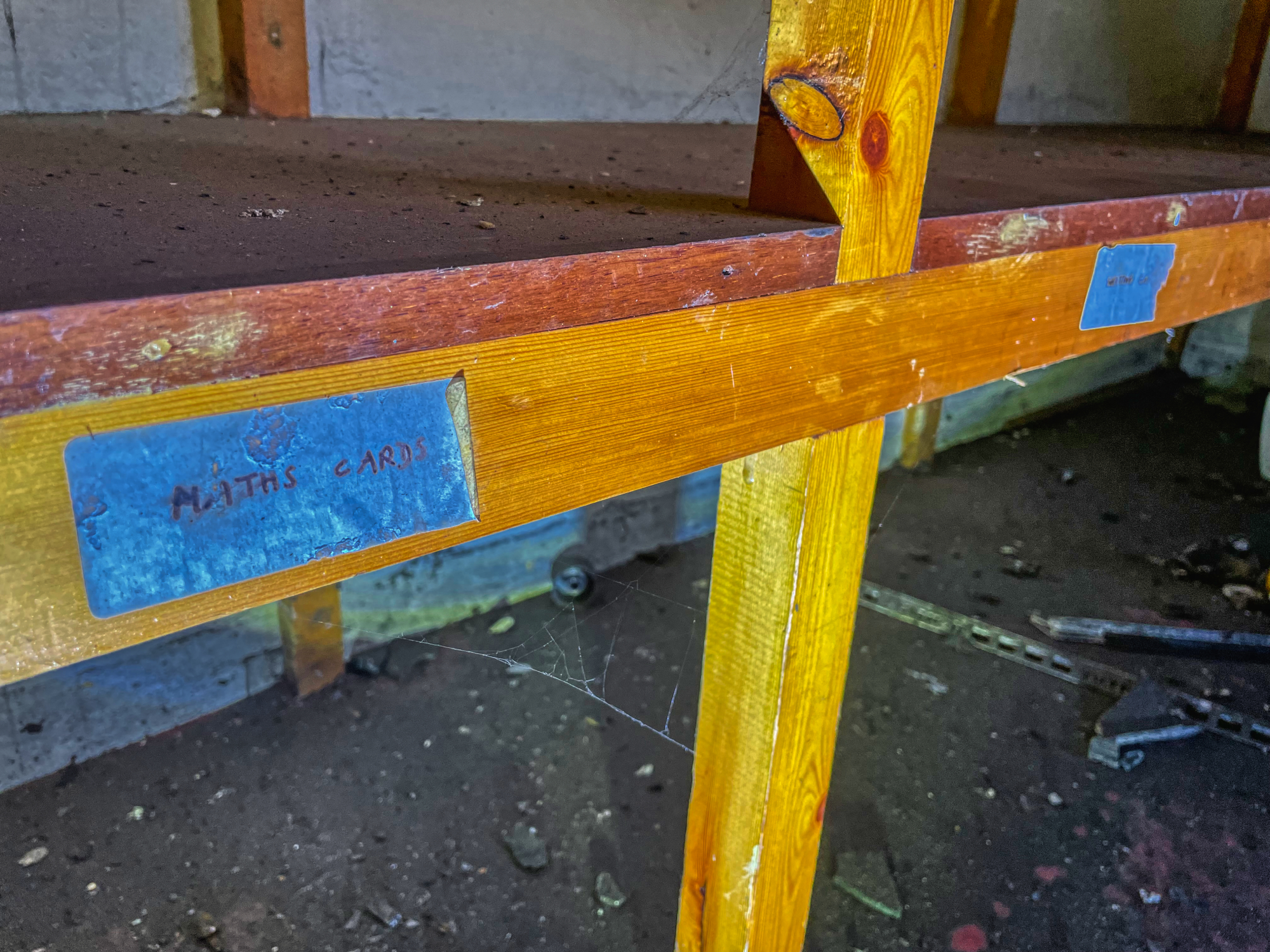 We had to look very hard to find anything such as 'writing'.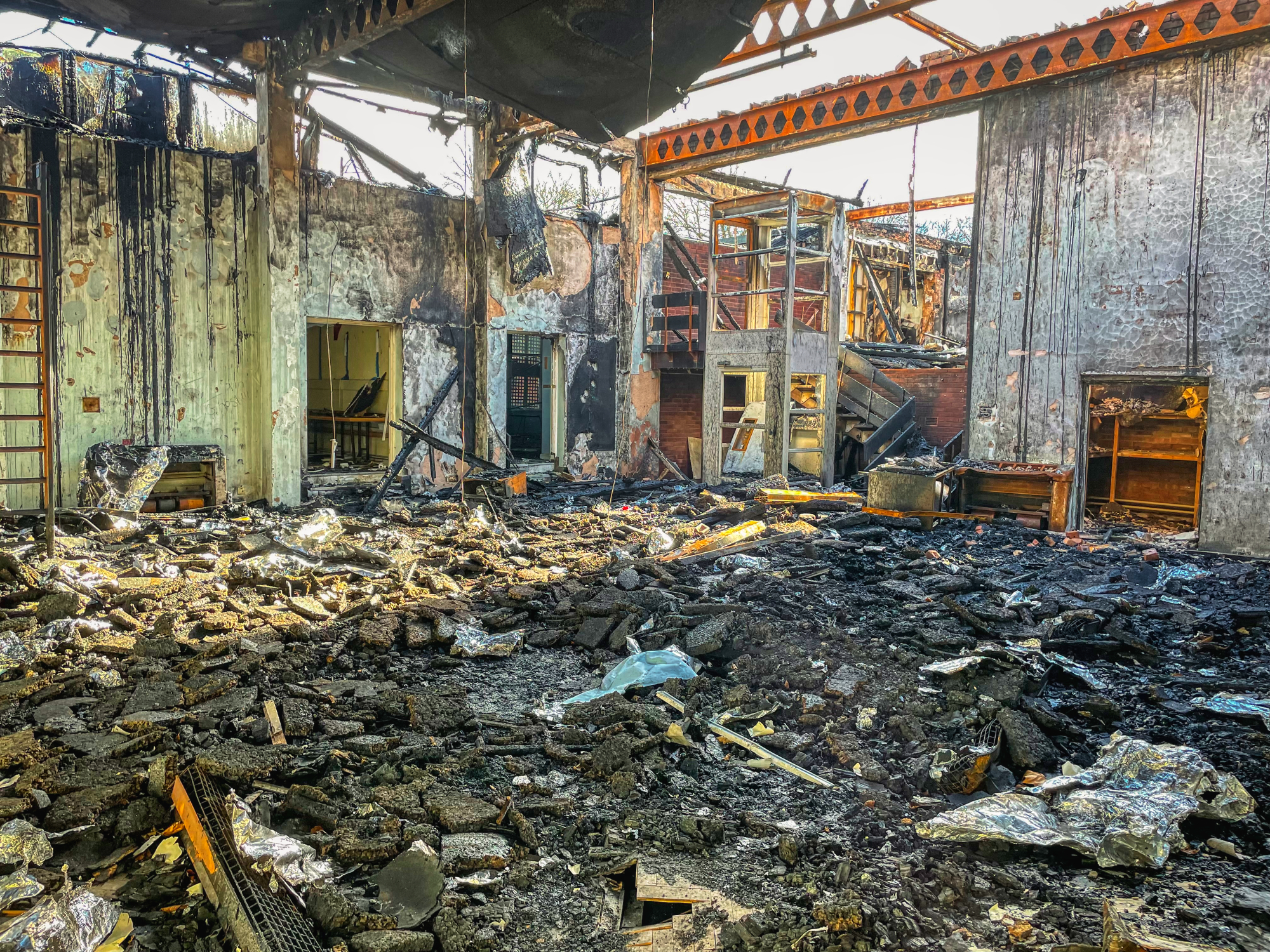 The stairs in the far corner were usable but beyond was a total death trap. We decided to backtrack and push our luck with that security system.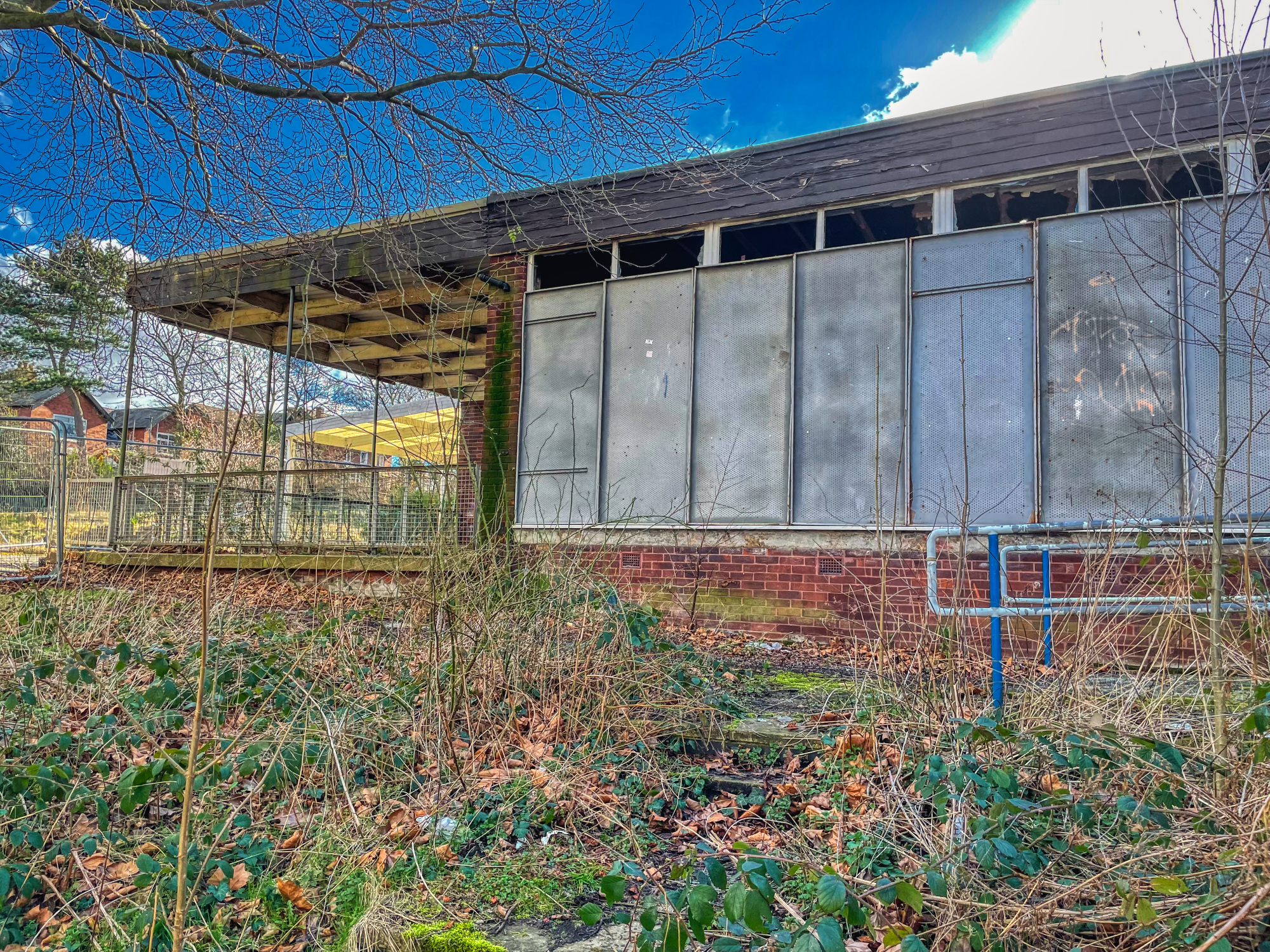 Edging around the building, we kept a low profile knowing loud noises may erupt any second.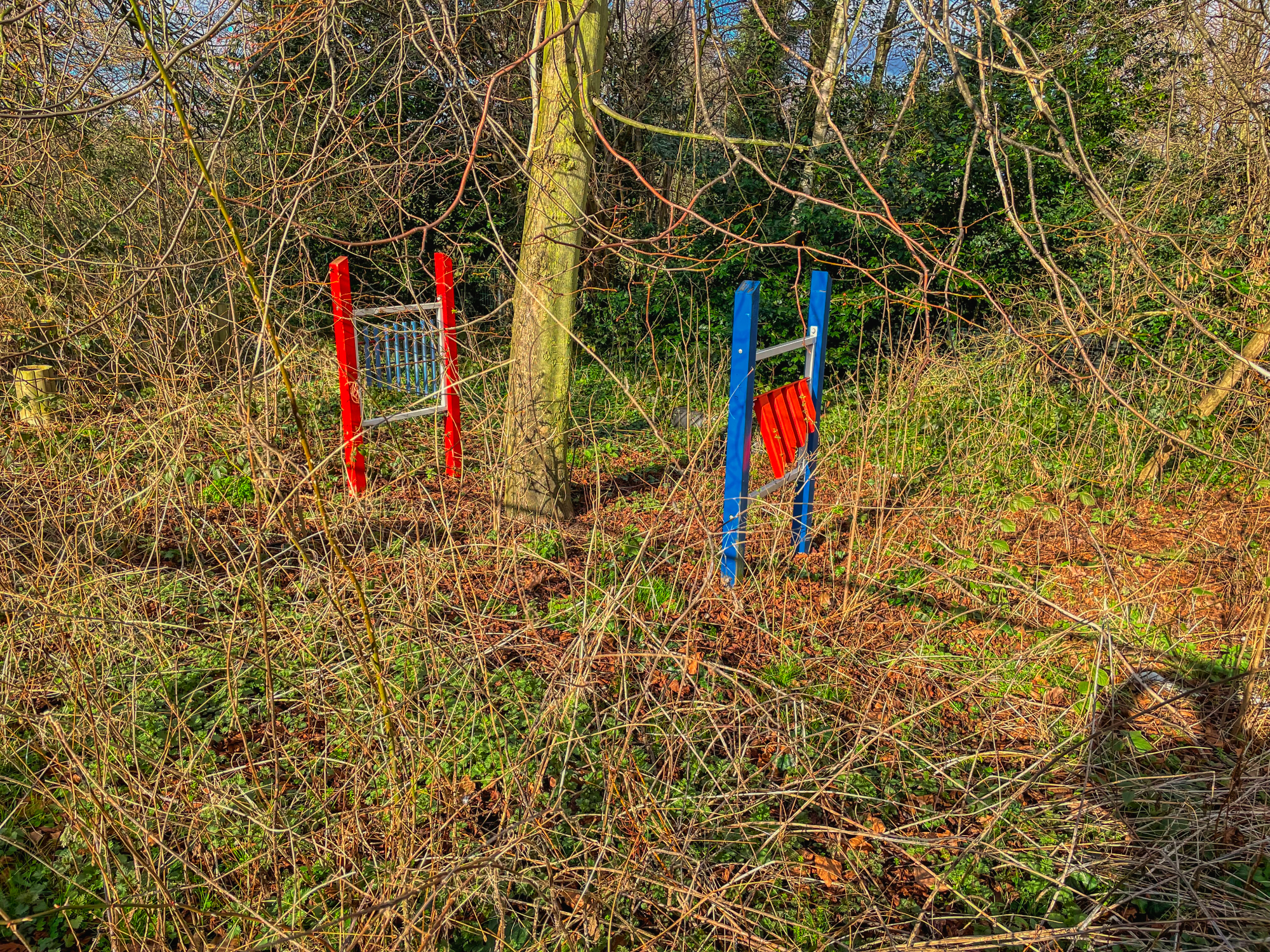 "Let's do it and fuck the secca", I said to @anidiotexplores who felt the same.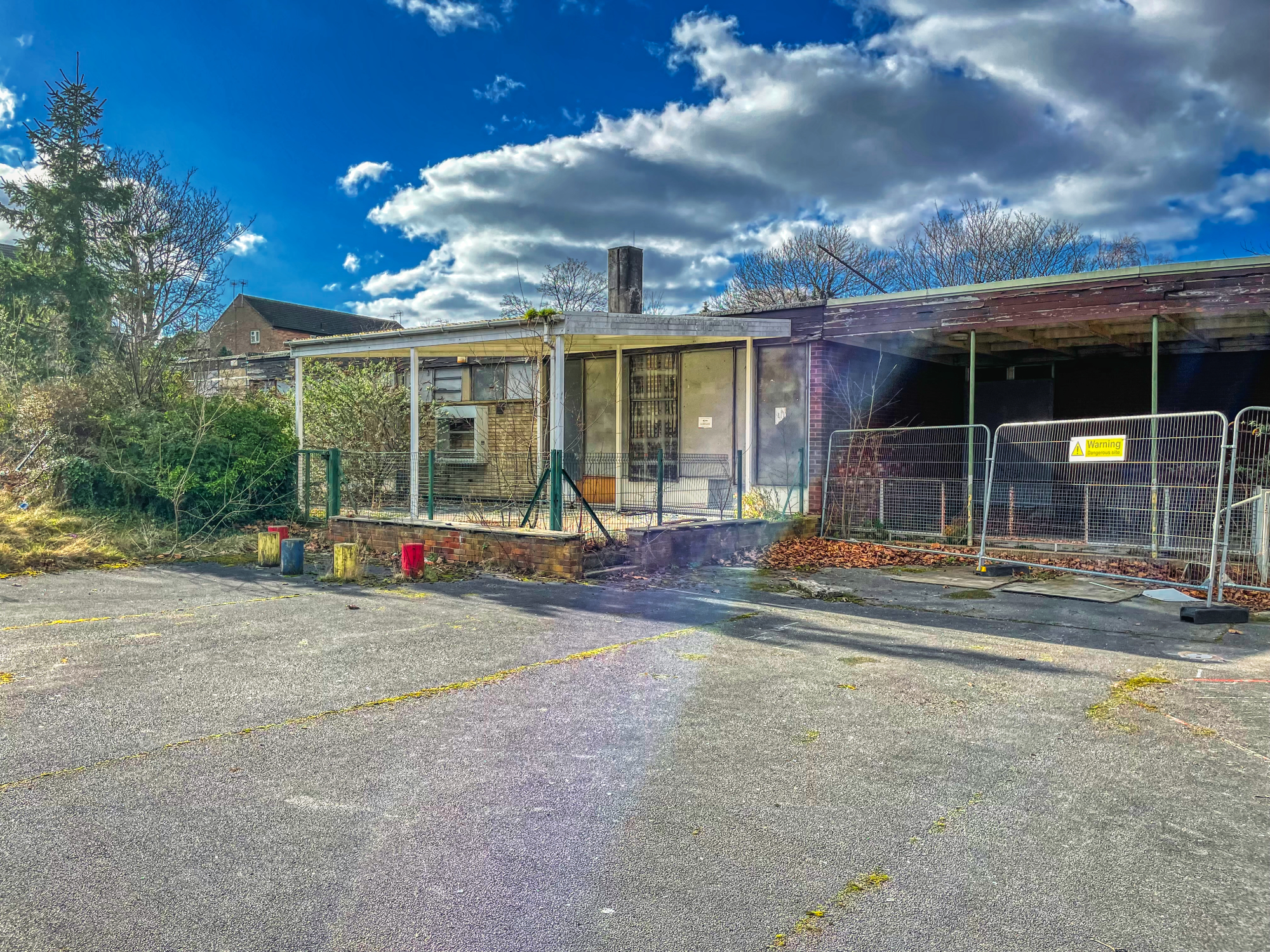 We walked brazenly and positioned ourselves in front of the school for a cover shot, except it was not very photogenic at all.
Laughing I motioned to @anidiotexplores. Was this ever a security system, or just something that resembles one?
talk about a farmer's field with a strategic scarecrow placed - we felt like the crows.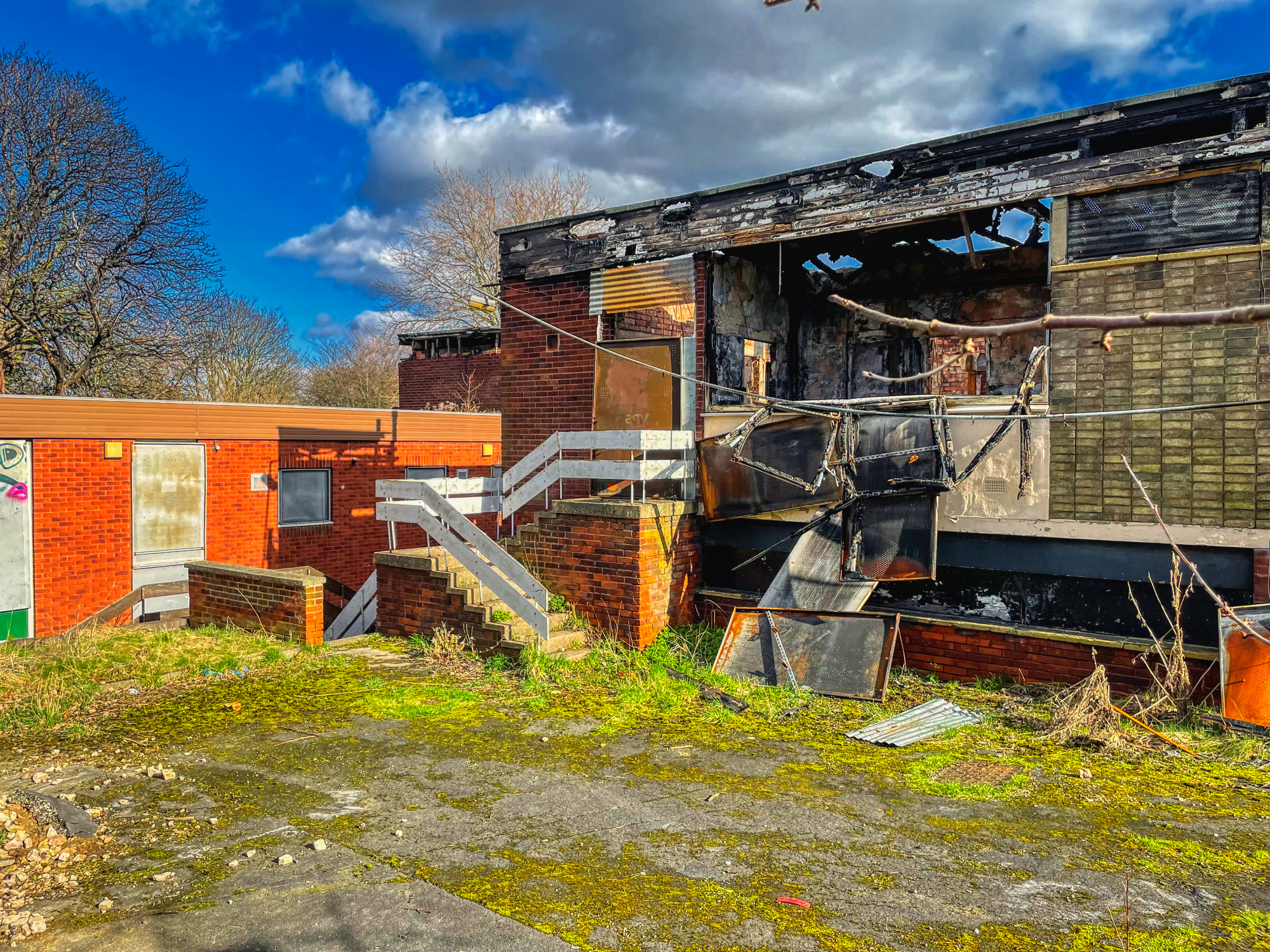 Now walking with complete freedom, we noted the other side of "Castle Grove Primary School" was quite sealed.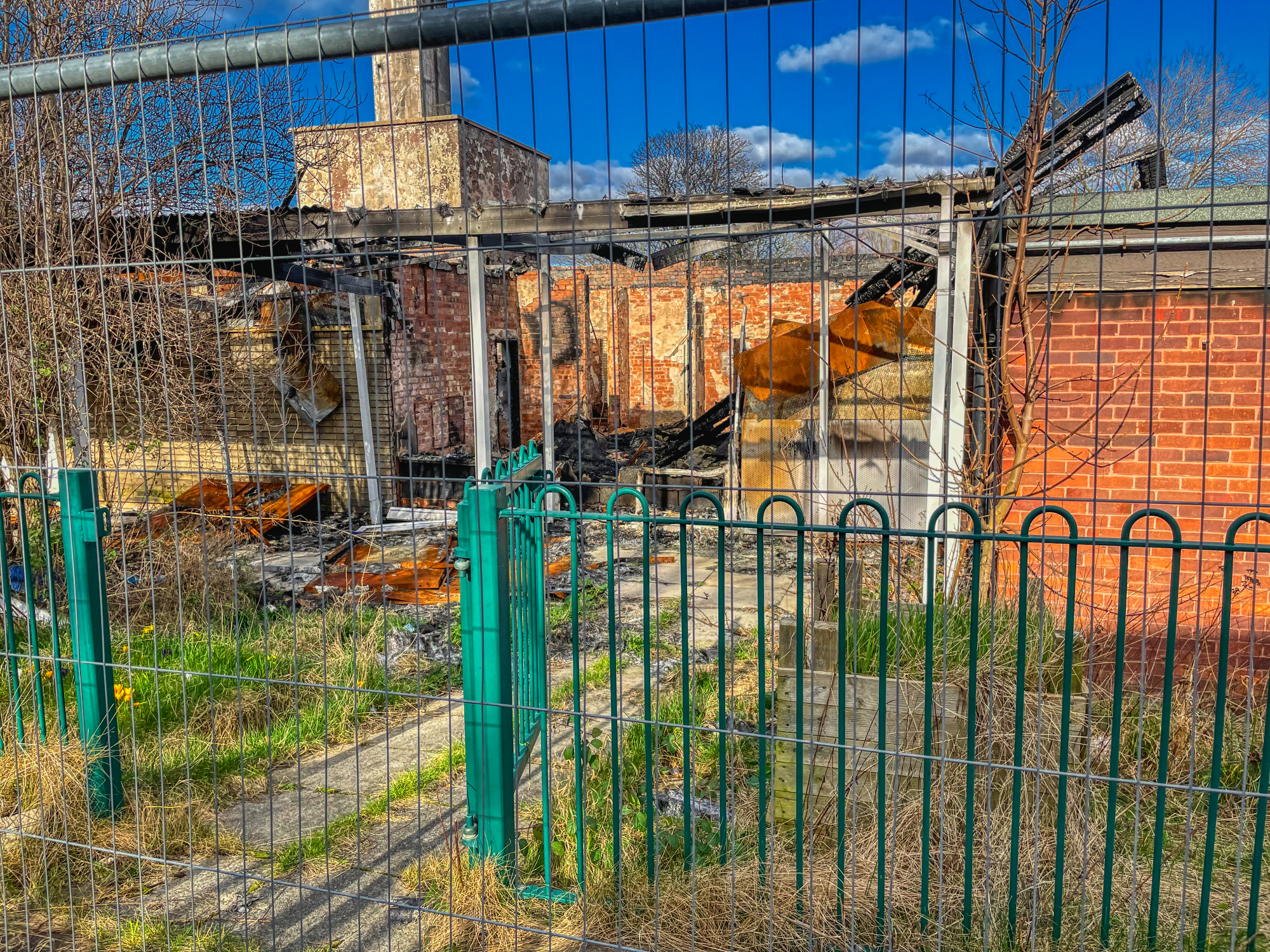 … and the fencing much more contained. The reason being it was overlooked by a shit-load of houses with one Karen already out with hands on hips.
This looks suspiciously like a security cabin, now abandoned. Given the years "Castle Grove Primary School" was empty before the recent fire it makes sense.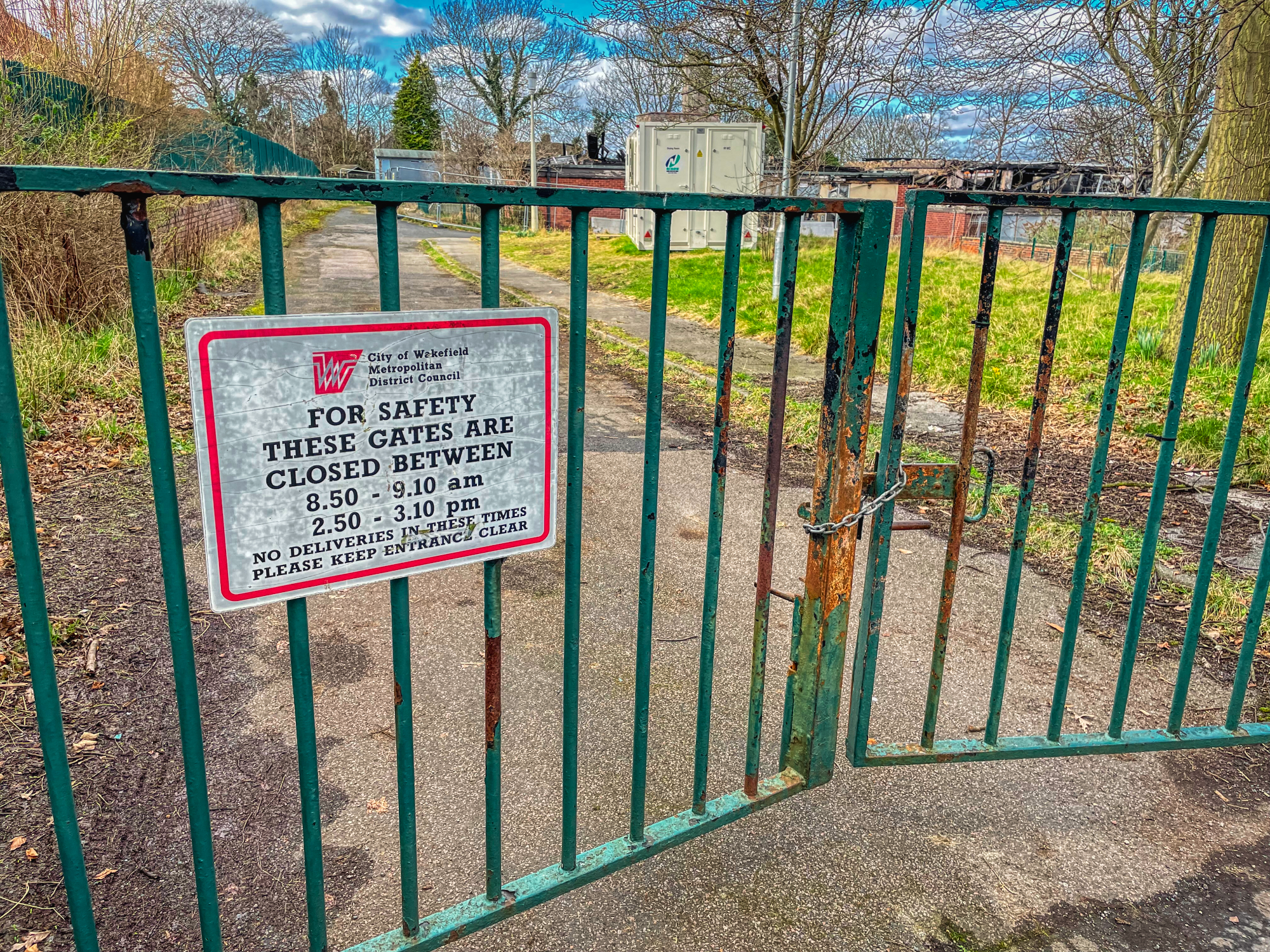 We climbed the front gate ignoring the Karen who was now using her phone. Call the cops missus, we will be gone very soon!

Do you like posting your Urbex content and photography for FREE on Facebook and YouTube? I like to get some form of reward for my work and every time I create I do just that. Take a look at The Urbex Community on HIVE.
If you want to keep creating for FREE then ignore what you are reading. If you want to be like me and gain something other than BUGGER ALL for your work then click here and learn about posting on the HIVE blockchain.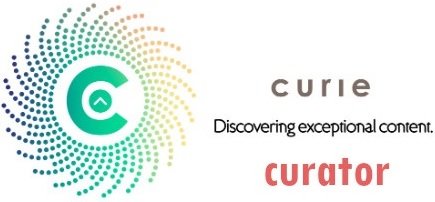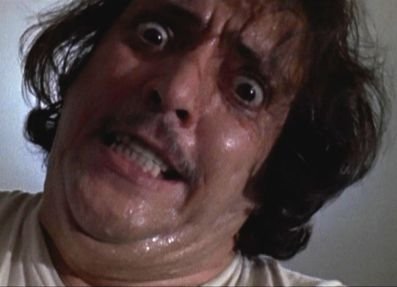 If you found this article so invigorating that you are now a positively googly-eyed, drooling lunatic with dripping saliva or even if you liked it just a bit, then please upvote, comment, rehive, engage me or all of these things.