Back in 2012, I had a curiosity with the creation of community money. Can't we make a community currency? was my question. And, I would search about it whole the time typing different keywords. I found about "Blockchain" after 3 months of that research. While, I thought it to be great idea during the period of time, I moved on with my academics.
Time passed, and in 2017 I found about Hive community as a Blockchain social media platform. It was a familiar topic for me. However, as a newbie, I took it just as a reward creation. So, the post was frequent. Even a penny would be okay to me. Time passed and I dragged myself into photo content, shadowing more of my writing skill.
Writing was real not easy, and I would really have to think, address, and be loyal to my work. So, it would take some brain storming, making notes, bringing it into digital draft, and a final article. To avoid all these, I would put all my writing ability in shade, using photographic materials.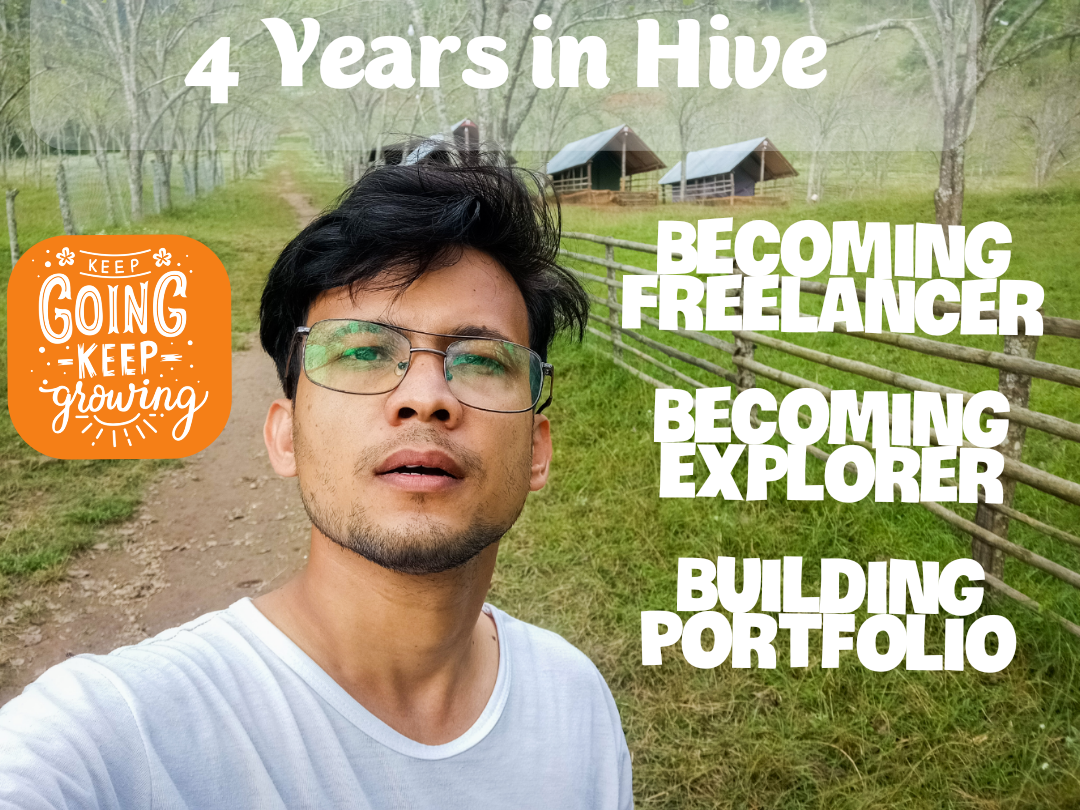 [//]:# (!pinmapple 27.701944 lat 84.408951 long d3scr)
Now, it's been a 4 years of hive journey. While, a week is still there to reach the milestone. I can't stop here to convey my hive journey so far. On the fourth year, I became more in writing as I understand the core value of quality over quantity. And, it has significantly effected by hive journey.
Hive as given me enough than I could really believe. So, this is my story of how Hive changed my learning abilities
Becoming Freelancer
With the exploration of my writing abilities through Hive, I begin to work with different firms for content creation. I made my strong portfolio in Truelancer serving different people around the world. Sadly, my account got suspended as of sharing my mail address with client. Then, I joined Nepal's content writing firms and worked for almost a year.it was going great but it was not rewarding .
Later, I started being more active on Hive. And, Hive was a great to go, because, I would make create contents , make interactions, and get rewards. It's perfect match for me.
This whole process gave me a habit of note taking, brainstorming, and creating content. It's been six months I am making content with note writing and cell phone. And, I am more
into Hive than I had ever been. Because, I have been pushing content with all love , dedication, and learning so far.
Becoming Explorer.
Traveling is cheap in Nepal. Except the transportation fee, a 20$ would be enough for a whole day at any place in Nepal which would cover food to lodging. Still, I wasn't able to make my travel decisions with ongoing different financial goal. While the lockdown and the happening around was a mess, it gave me a perspective to draw sketches in content for Hive. That really pushed me to travel and create content. I begin traveling as lockdown was done. And, wrote a full-fledge blog on all my travel destinations.
Rewards from the Travel blogs made me more into a explorer. Last two months, I have been to places that I would always think of going. Now, traveling and getting rewards out of it and to again explore more places has been a dream come true.
Building Portfolio
my first coin was nor mined, nor bought, it was created on Hive. Sadly, crypto currency has been illegal in Nepal. But, with all the blog coming in place, it's kind of a safe zone for me. Because, I am not mining , nor buying. It's a creation through my content. Now, I hold a dreamy portfolio.
I can say this with proud and feel really blessed what hive has given to me in terms of living. While my strong interest in collecting different coins was just possible because of Hive. Soon, I will gradually bring all those portfolio to Hive.
Now, I made into 4th year with different mindset. Being since a long time understanding the core value, I could have delivered better. I did a lot of mistakes, but now the plans are clearer for Hive. The more I understand, the more I learn. And, here I am with a different mindset.Now, My goal is to get into 2K HP by the end of this year.
While making my journey up to here, I would sincerely like to thank @pfunk with all my heart and respect. I am here getting motivated, writing content, and making rewards just because of @pfunk. Thank you so much.
Slowly, my content would get supported from @ocd @curangel @qurator @pinmapple. So, a big thanks to everyone running that curation world. And, @livinguktaiwan thanks to you for making me believe quality gets served well. I pushed quality when I worked hard on article and the first time I got a golden award in pinemapple from you. That was it. The change in mindset started right there.
Hive is an idea that I could so much realte to because of the quest to answer in 2012. It's a perfect match. So, I will looking forward to putting quality content, driving engagement, and spreading Hive awareness.
Thank you so much Hive!