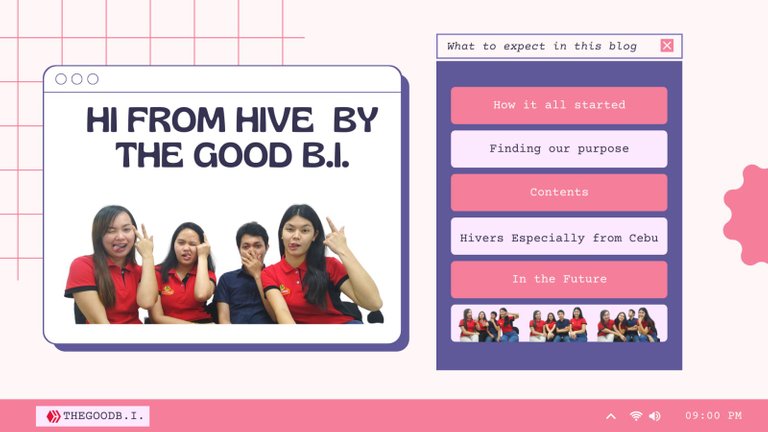 We are a group of four employees turned friends turned bloggers from Cebu City, Philippines. It must be fate that brought us all here 'cause now we love what seemed to be far-fetched back then.
And we keep on loving it more and more every single passing day we're here. 😬
---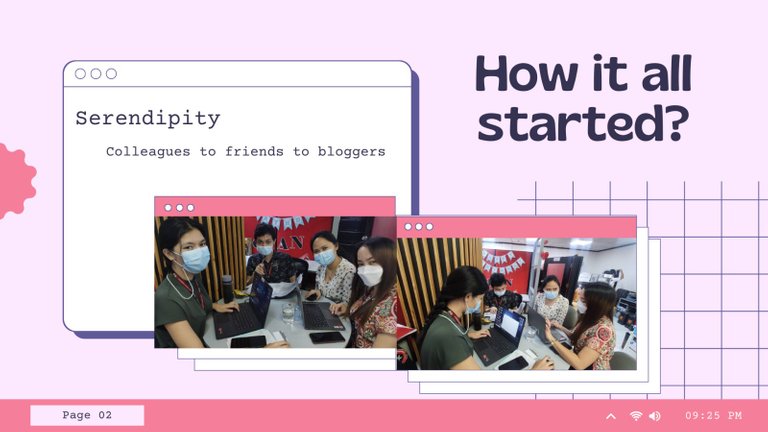 A lot were shocked or amazed to see a group account in this Blockchain. Well, same here.😅 Who would have thought that in the first place, we'll do blogging? Never in our wildest dreams have we imagined ourselves doing what we're doing right now. Moreover, doing it as a group.
We have to thank miss @patsitivity for introducing and helping us around Hive ❤️. We, the members of The Good B.I. only got interested in cryptocurrency just this year. We learned the basics all by ourselves and somehow made it through 😅. It was all going well when suddenly, Miss Pat said that we should try PeakD from HIVE Blockchain. At first, we were hesitant because the said Blockchain is new to our ears unlike Ethereum, Solana, etc.
We also felt that way because we can't imagine ourselves posting stuff like these - being a blogger.
And we all know that we lack individually to even start our journey as bloggers. So we decided, why not use our individual skills and excellence in one field and form a group so that we can make blogs that are out of teamwork and brainstorming of ideas. And so, The Good B.I. was created.
After hearing more good feedbacks from @patsitivity and other people, we decided to give it a shot.🤔 We also heard that the community in here is very supportive and friendly, and with this, we know for sure that we'll grow as a group and individually, together with the community.
---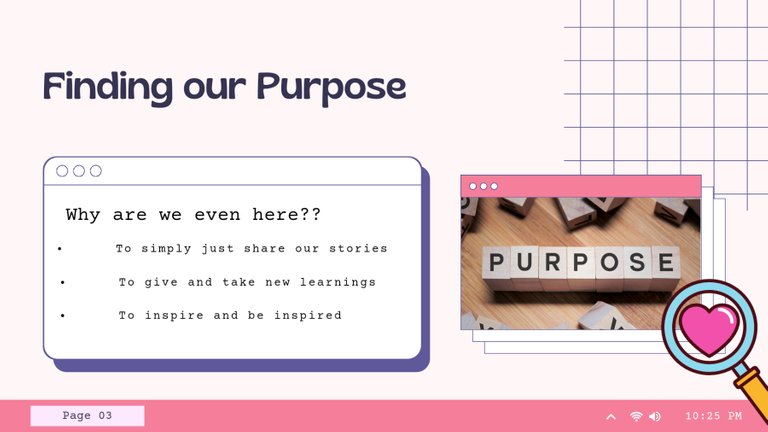 We really want to inspire and encourage others through our posts. We want our posts to be a safe space for everyone to interact at. We want to improve ourselves while doing this. We want to be successful here. Lastly, we believe that Hive Blockchain will grow more and we're glad to be a part of it. 😊
Being introduced and later joining the Hive Blockchain is truly a blessing for us. It not only made us as bloggers but also made our skills be improved. We think that for the past less than 2 months that we've been in Hive, we can safely say that we grew. And we know that we'll continue growing with the environment we have now. We were able to share our adventures and random thoughts because we felt so welcomed here. It feels like we can express ourselves freely in here without even holding back.
Like a personal connection is already built even though we are yet to see the people in here in the actual world. 😊
We also like reading other people's post, from start to finish. We have a lot of talented individuals in here. We learn a lot from these blogs and most of the time, always get sad because we want to go to the place they've been to or eat the foods they ate.
---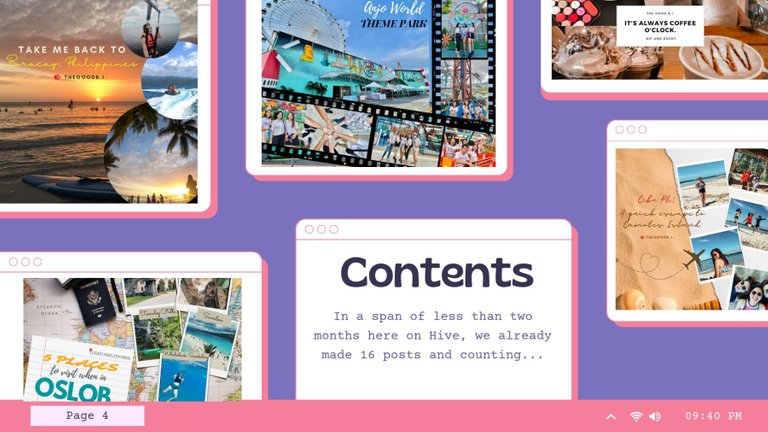 We weren't able to post something for a while after our intro post because… all of us got quarantined. Well, we made a post on this last month. You can check it out here.
So far, we already made 16 posts 🤩 on different communities. Each of which was made through our good teamwork while still having a 7 am to 5 pm work. We for sure can't do this if it weren't for everyone's sacrifices and efforts.
Foodies Bee Hive - 3 entries
Have You Been Here - 9 entries
Others (OCD, CCC, Intro)- 4 entries
We said in our description after every post we make that we want to listen to what our audience likes, and based on the previous posts we did, our travel blogs are really well appreciated by many. Because of posting a lot of travel blogs too, it made us more proud of being a Filipino actually.
Our posts are sometimes featured in Daily Digest by Pinmapple, Discovery Blog, Curangel, and many more.
We even ranked 1st 🏆 for our recent travel post "CEBU PH: Camotes Island" from the Travel Digest of Pinmapple. This might be one of our greatest achievement here on Hive. ❤️❤️
And now we're joining this contest. We read the guidelines and we're interested to share our #hifromhive with everyone. We're very thankful for @LivingUKTaiwan and @pinmapple for making this happen.
---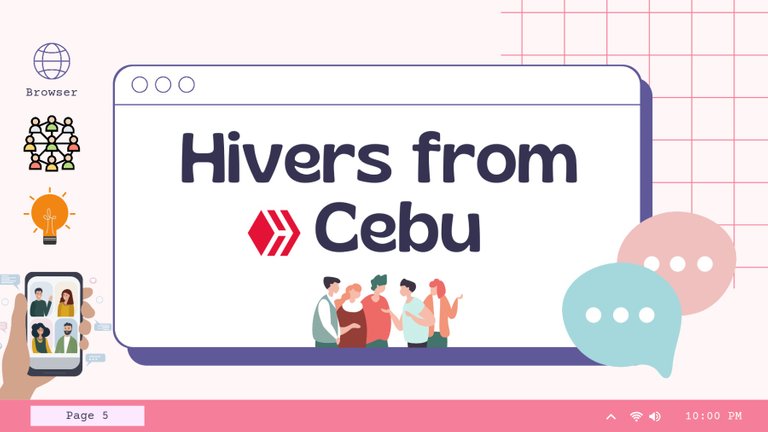 We were able to interact with a lot of people in here, strangers at that to say. But they welcomed us so good. Even though we still haven't seen each other, mainly because of the pandemic, you're all still too kind to us. You shower us with a lot of praises and appreciation. It really makes our hearts so full. Every time we read nice comments, our eyes are filled with joy that very instant.
Especially to all Hivers from our hometown Cebu. We can't thank you all enough for everything you did for us. It really didn't felt like we've only been here for less than two months. You all supported the 4 of us in all our posts. Thank you. ❤️
These are the people that really helped us grow so far and made us feel welcomed here on Hive:
@patsitivity @glecerioberto @indayclara @sassycebuana @eudadol @nikkabomb @asasiklause @ybanezkim26 @jongcl @itsmiessyonpeakd @juecoree @explorewithsasha @chillwithshanna
We hope to know and read more from these people.
To @ennrich we are waiting for you 😁
We want to interact and talk with other accounts too but we tend to be shy at times hahaha. 😅😆 We hope to talk with others soon. We still have a long way to go...
---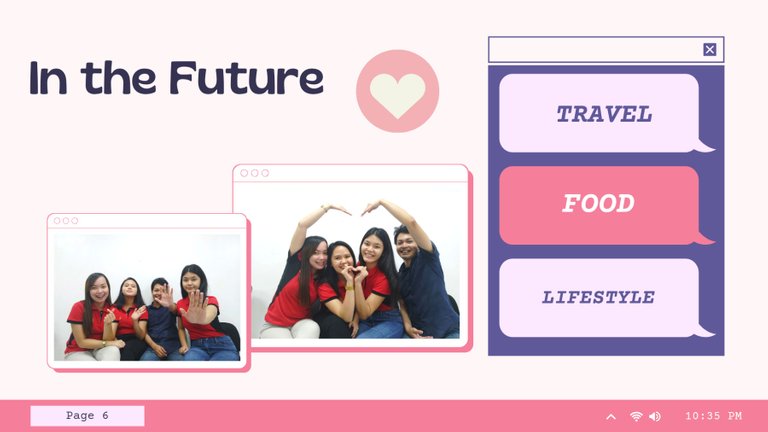 Thank you everyone for reading our posts even though it's sometimes kinda lengthy, but we always try and see to it that it will be worth your time. ❤️
We're very thankful for everyone who continues to appreciate and read our posts.
We hope that in the future, we can learn more from other people in this blockchain and share more with everyone our food, travel, and lifestyle blogs. 😊
---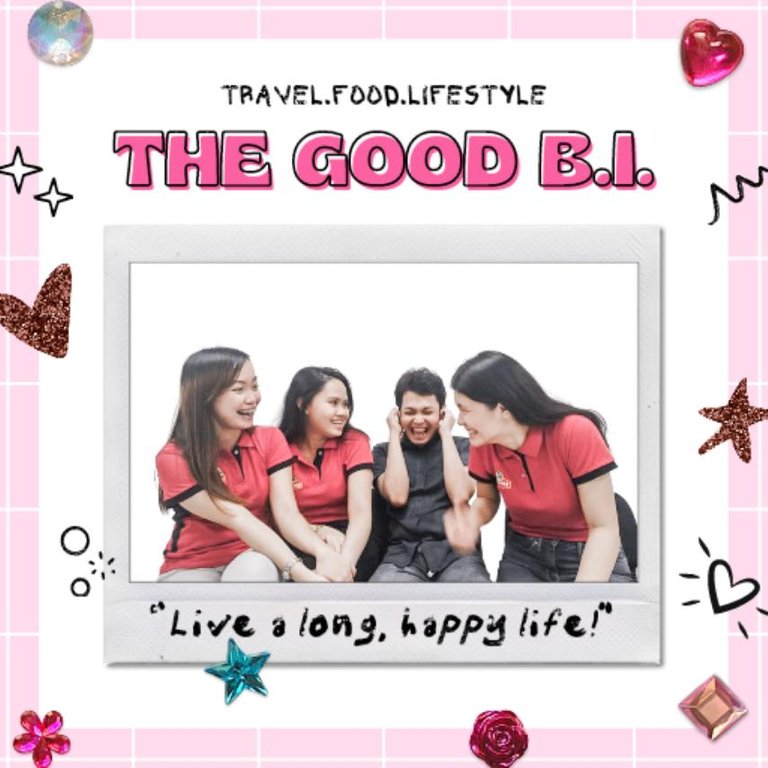 THANKS FOR READING THIS POST!
THE GOOD B.I. is a group of 4 employees-friends from Cebu City wanting to share their adventures and random ideas with everyone.
The group's future stories to tell will be so vast and diverse. Imagine having four brains to share different ideas and might end up in a disagreement. A feat that others might be so fearful to do, but they believe that it is what will make their posts more exceptional and remarkable.
If you want to see more posts from @thegoodbi - an upvote, comment, follow, and reblog would mean a lot to them. It would motivate them and learn more from their audience. Thank you and let us all keep safe. 😷