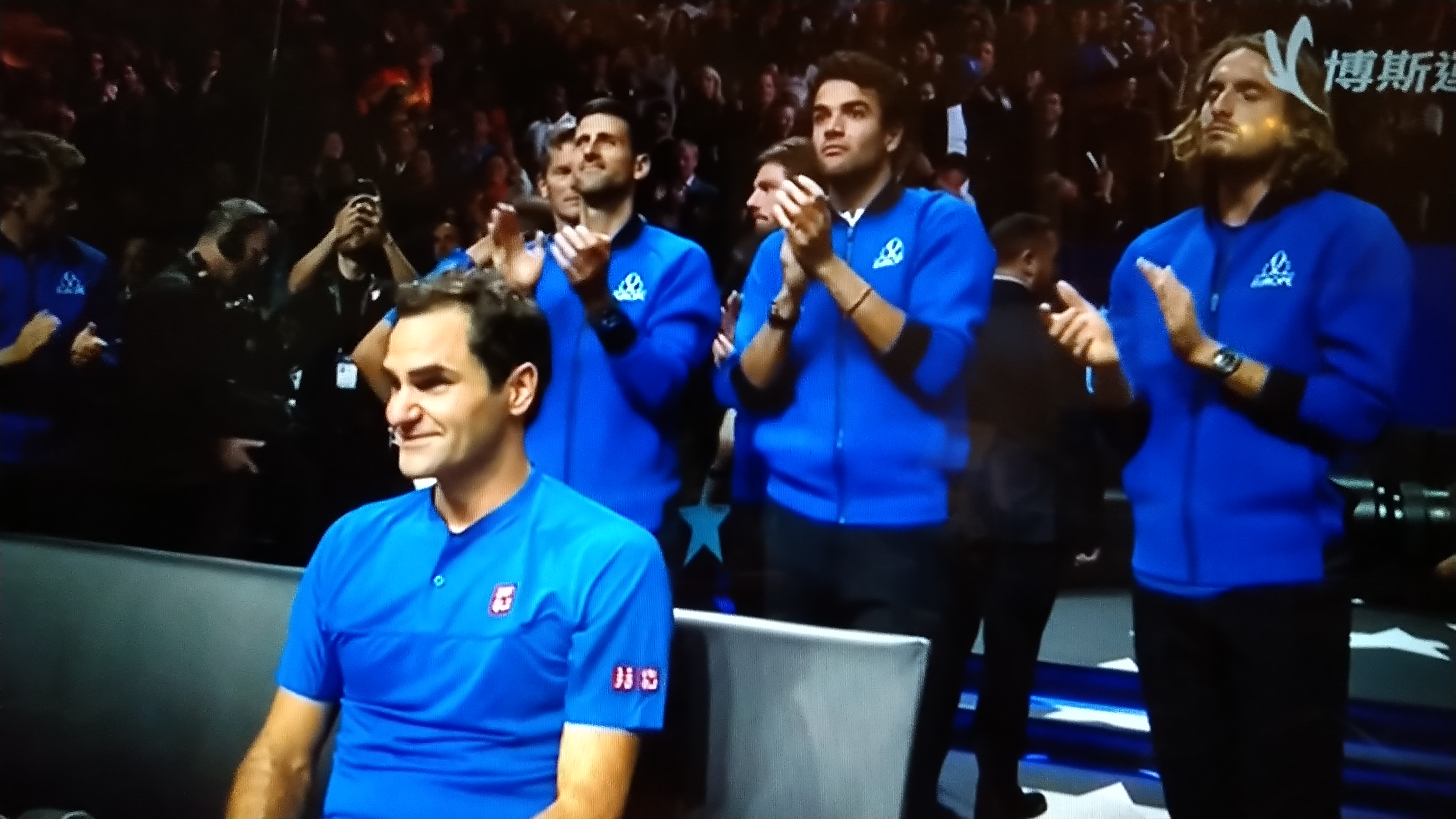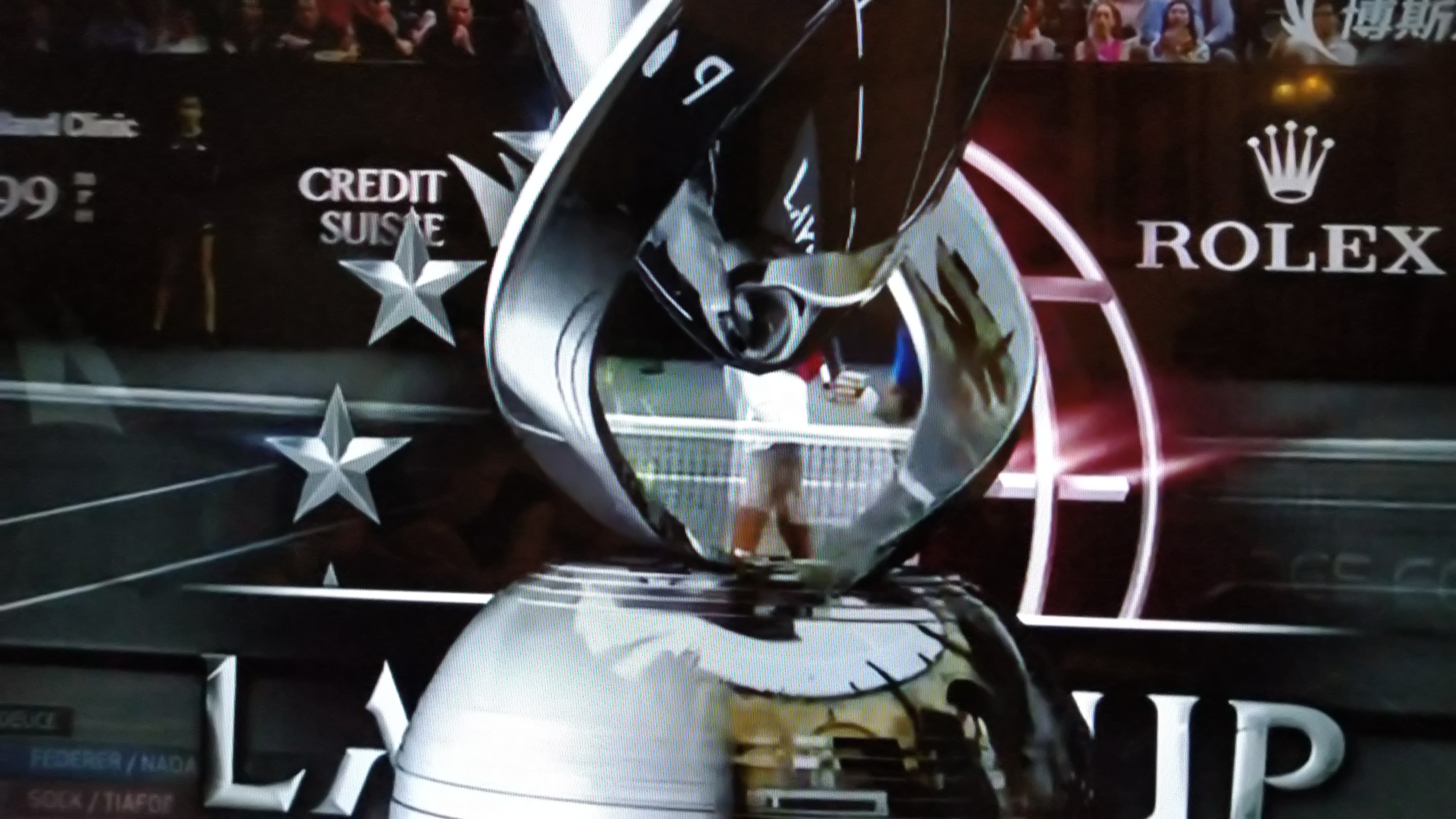 I woke up really early this morning at 5 A.M. to witness the last match of the tennis legend,
Roger Federer.
He announced that he would join the Laver Cup this year and team up with Nadal to play a match of double and this would be his last professional match. Fans were happy (for being able to see him play again) and heart broken too for his retirement, at age 41.
The match is unprecedented too. A team of two tennis GOAT, with a total of 42 grand slam champions under their belts. This record I imagine is so unbreakable unless in the future Nadal teams up with Novak, which I think is less likely.
They represent the Europe team against the World team. Against... oh, whoever I don't care. Neither do the world.
It was a great match though. Did not end as we wished it to be - a win. But it was a great match so no one really cares. Roger's knee wasn't in good condition so it was really touching to see him play so many great shots!
Roger is still Roger.
He might be older, slower, with more injuries. But the talent, the instinct and the move is still there.
I am, we are, so lucky to live in the time of Roger Federer. Big three as well. But Roger is the key, the leader, the greatest, despite a little bit short from holding the most titles.
Greatness comes from other things than numbers.
I remember clearly a game back in early 2000. At that time, Roger was on the quick rise and looked so invincible that he could literally beat any human beings on this planet!
I was a student studying abroad. Gambling was legal there. I was so fascinated by this Swiss Fedex that I thought maybe he could earn me some pocket money if I bet on his win.
The bet rate was like 1.07 to 1. So you win 7% if good. Lose all if not. I thought for Roger 7% is too much already!! So I put in 100 dollars, which was a great amount for a poor student.
I watched the match with great confident. The opponent was Safin. It was Australian Open. Roger in white polo like a tennis king. The match turned out to be a historical one. In the five-set epic battle, Safin demonstrated unbelievable tennis skills that finally outlast Roger, who could only keep his usual level. I will never forget this match.
Anyway, Roger lost my 100 dollars. I had to cut my food budget of that week. lol.
Again, greatness does not come from winning either. The man himself is a true champion in so many aspects of life. I don't mind that he lost my precious 100 dollars.
Thank you, Roger! For bring us so many years of good memories with you playing on court.
Looking forward to your next chapter of life. Hopefully it will be as splendid as your tennis career!
So, stop crying. Really. Mirka is frowning now! 😆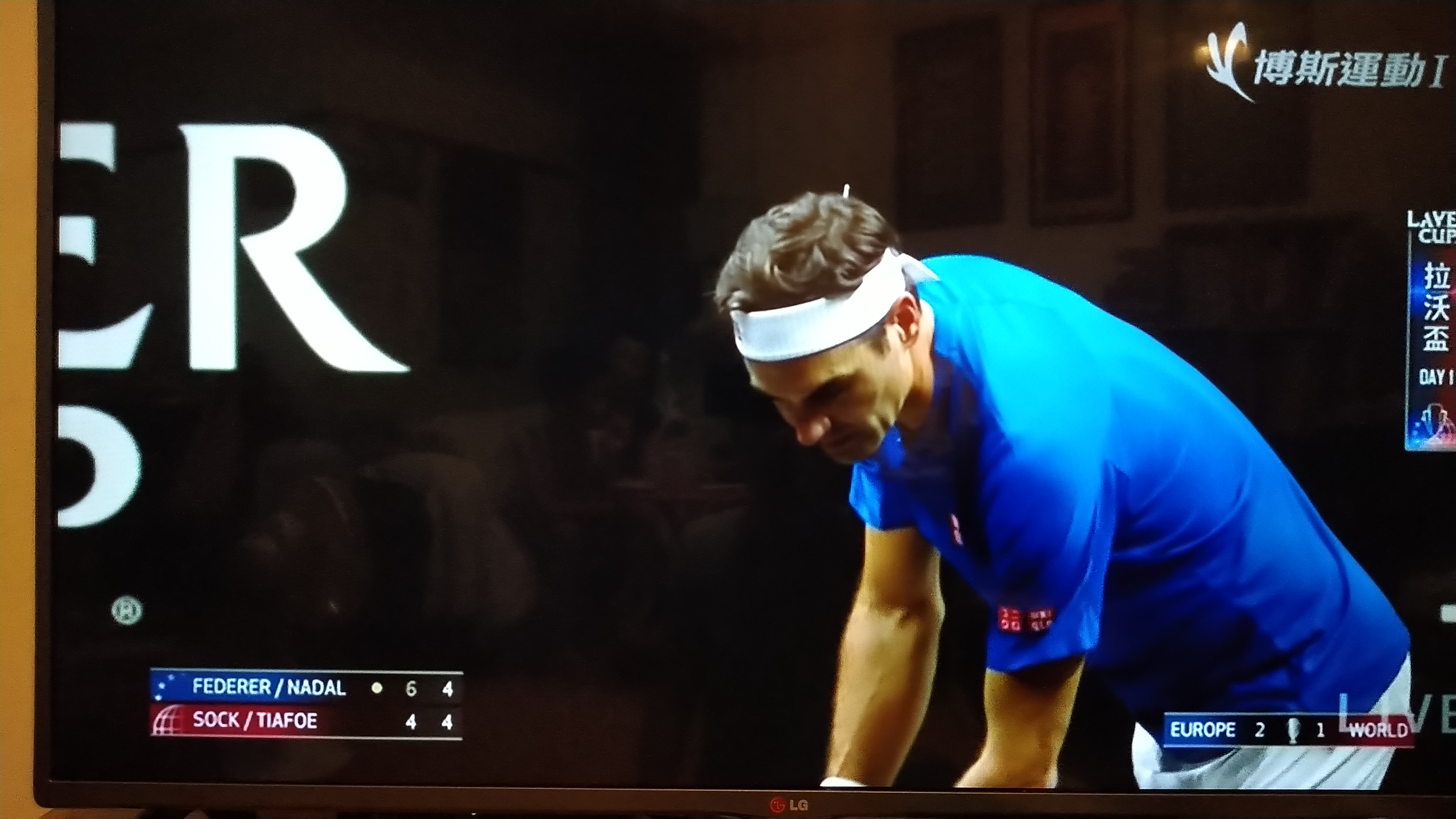 CN區朋友們,
你們看網球🎾嗎?
今天一大早,五點不到,我就起床了。打開電視,觀看史無前例的費德勒與納達爾組成雙打,在Laver Cup代表歐洲隊,對上世界隊。比賽很精彩,沒有想過這一天,史上最強的兩位網球員,共有42座大滿貫冠軍盃,一起在球場上組成雙打,實在是史無前例地夢幻啊!
打完兩盤,一比一平手。第三盤是搶10制,費納組合一度拿到賽末點,可惜沒有掌握,最後以9:11敗北。
不過,老實說,沒有人在乎。因為,這場比賽其實很精彩。而且,這是費德勒的引退之作。今天之後,他就要高掛球鞋,從職業網球退休了!
令人不勝唏噓,不勝感慨。費德勒,陪伴了我們多少年輕歲月,看網球的時光,有超過2/3是費德勒在場上馳騁的時光,對於我們這些老球迷而言,費德勒就是網球之神,沒有之一。
偉大,不是來自於勝利,不是來自於大滿貫冠軍總數。
偉大,來自於球員本身,來自於經年累月,透過球技、球品、精神與人格,所形塑的東西。
謝謝費德勒,為世界帶來如此美妙的網球與運動競技精神,你的傳奇會永垂不朽,傳頌史冊,我們會永遠記住你輕鬆寫意、揮灑自如的揮拍!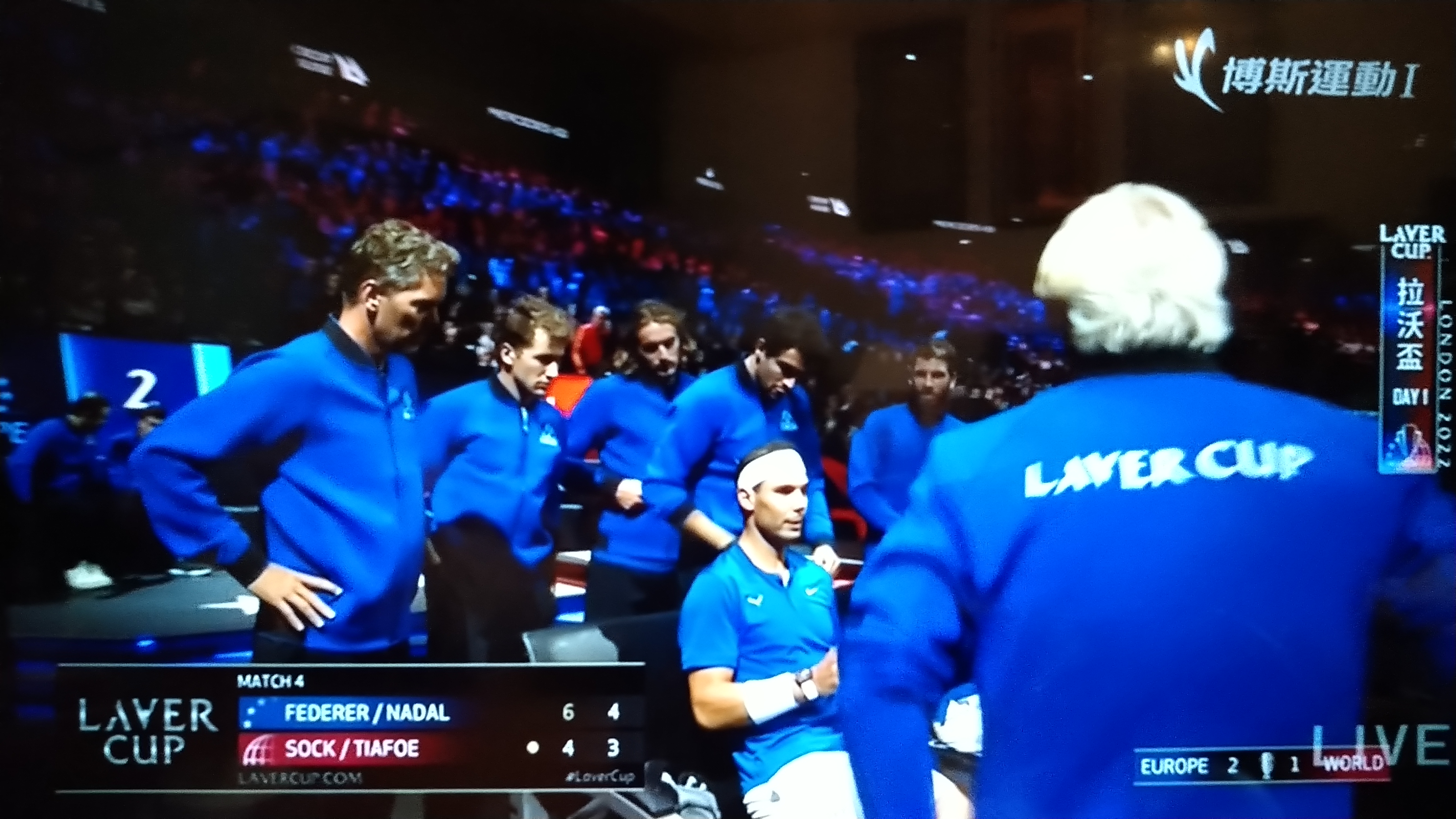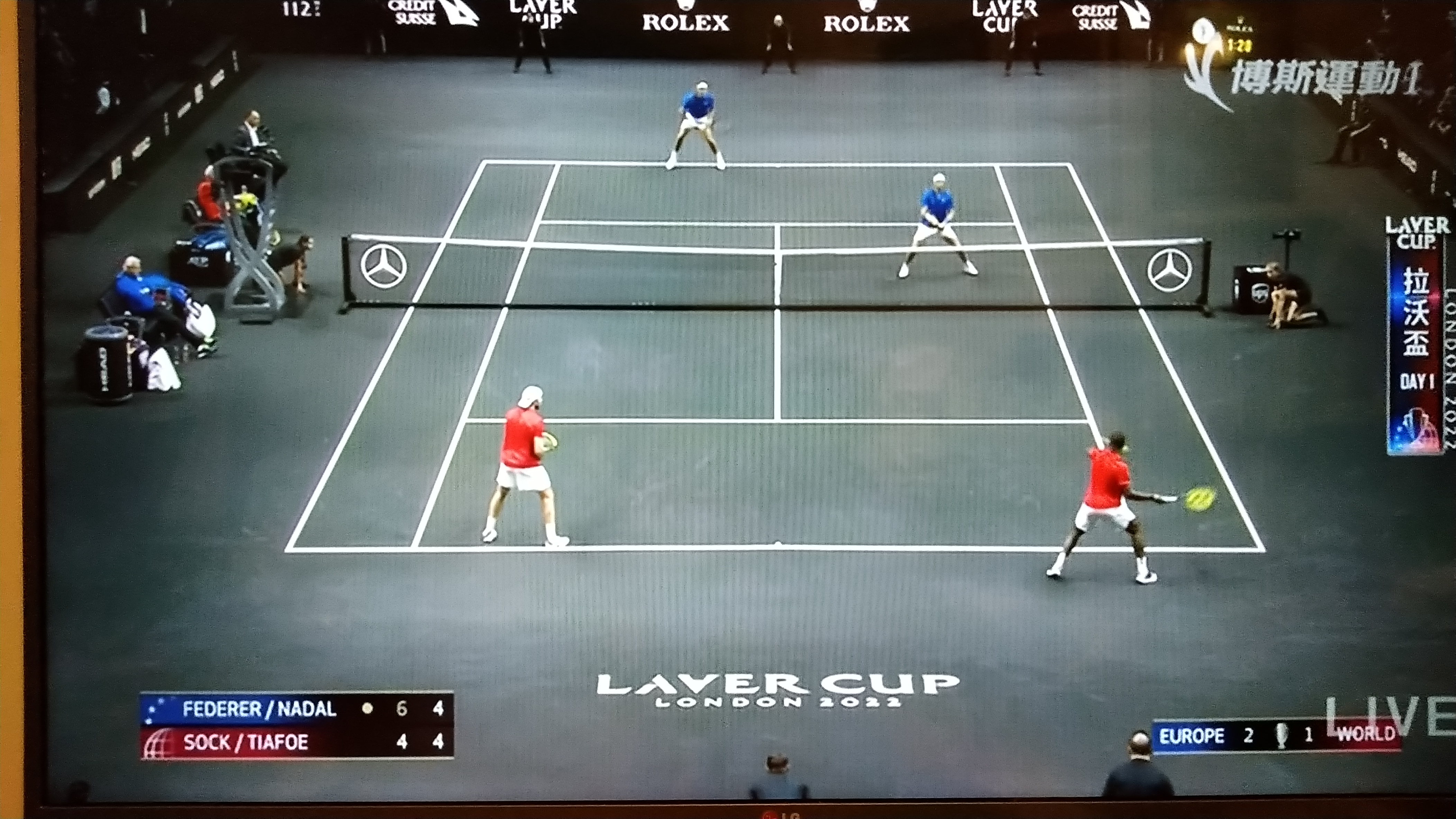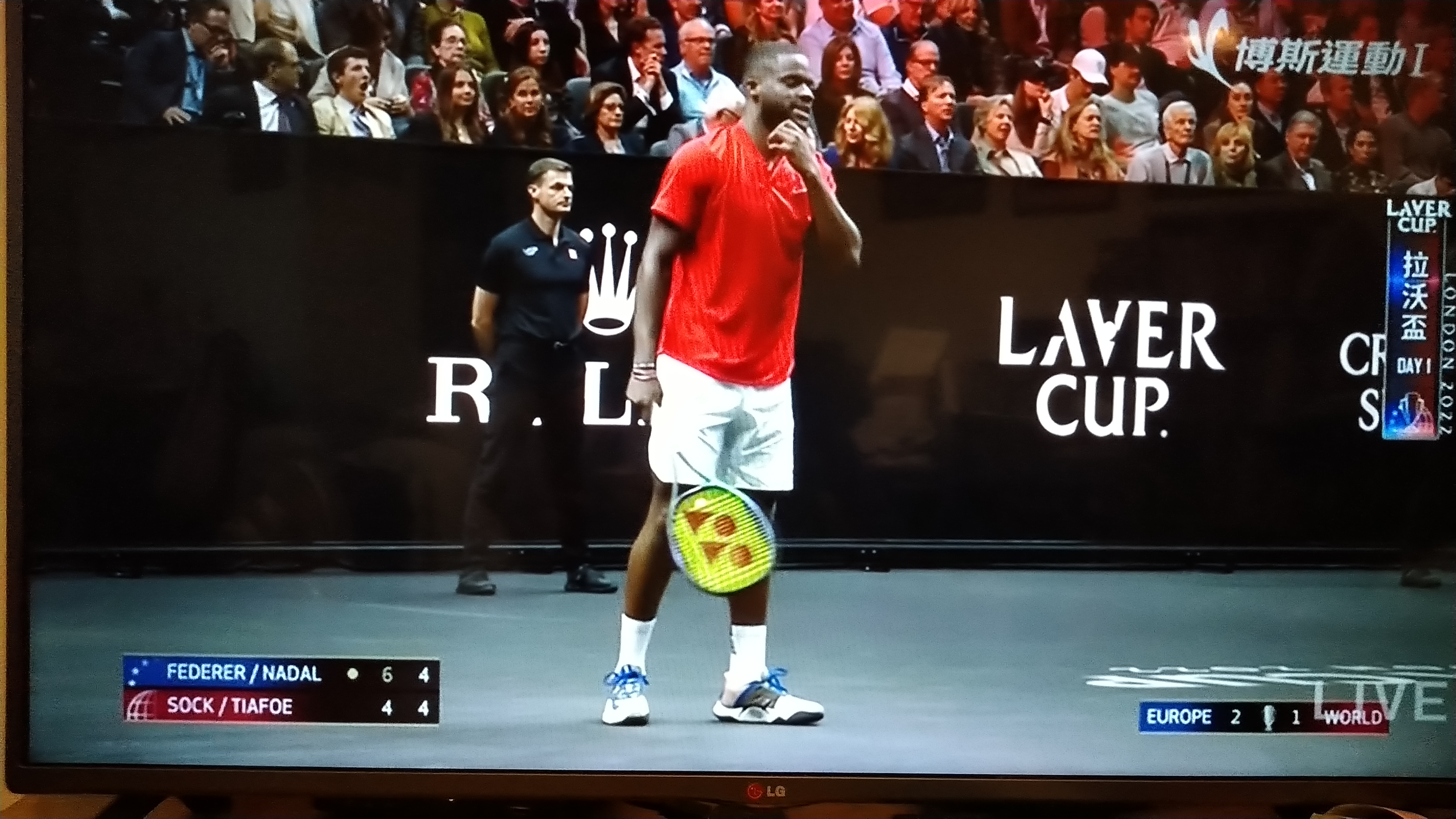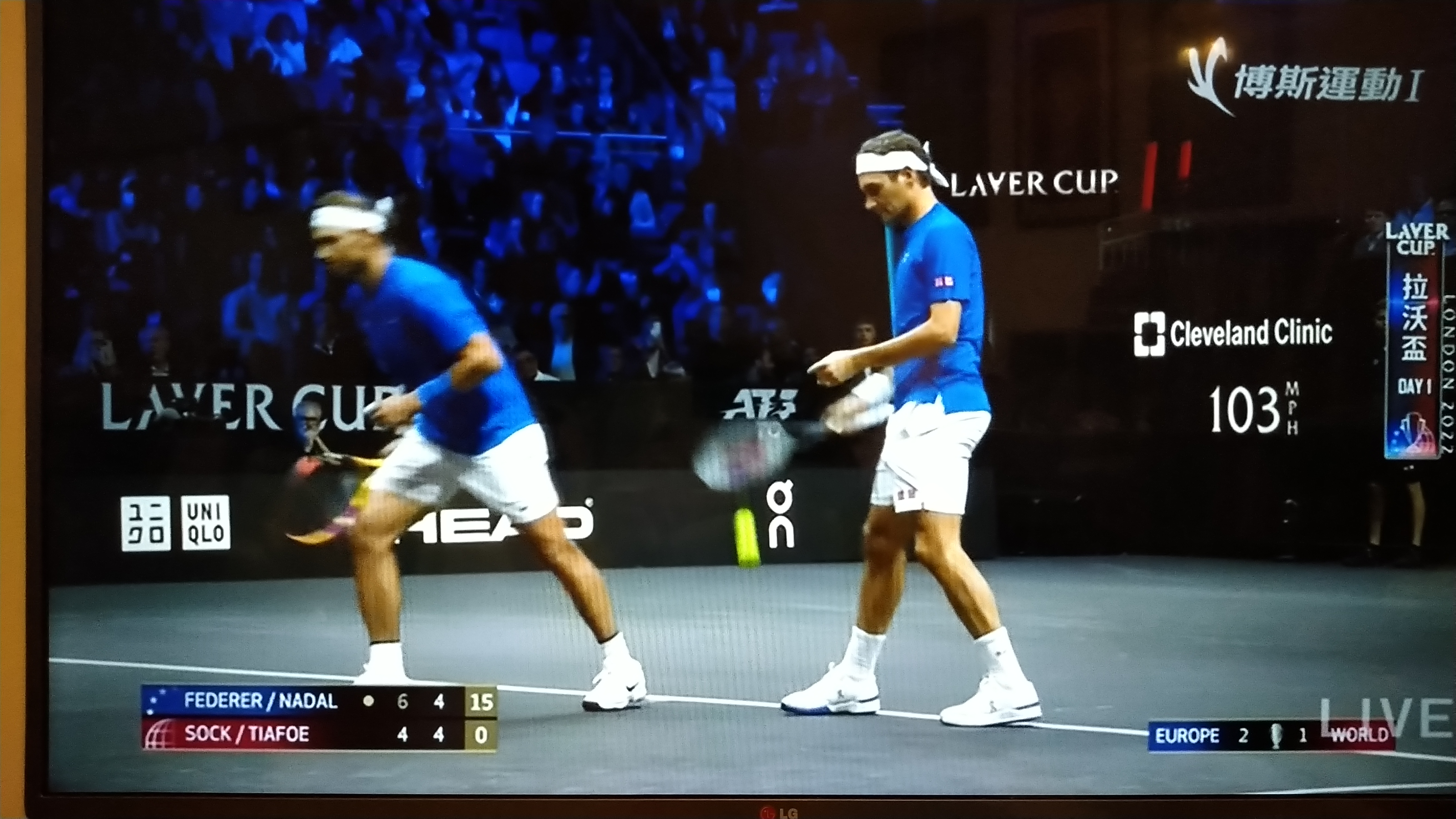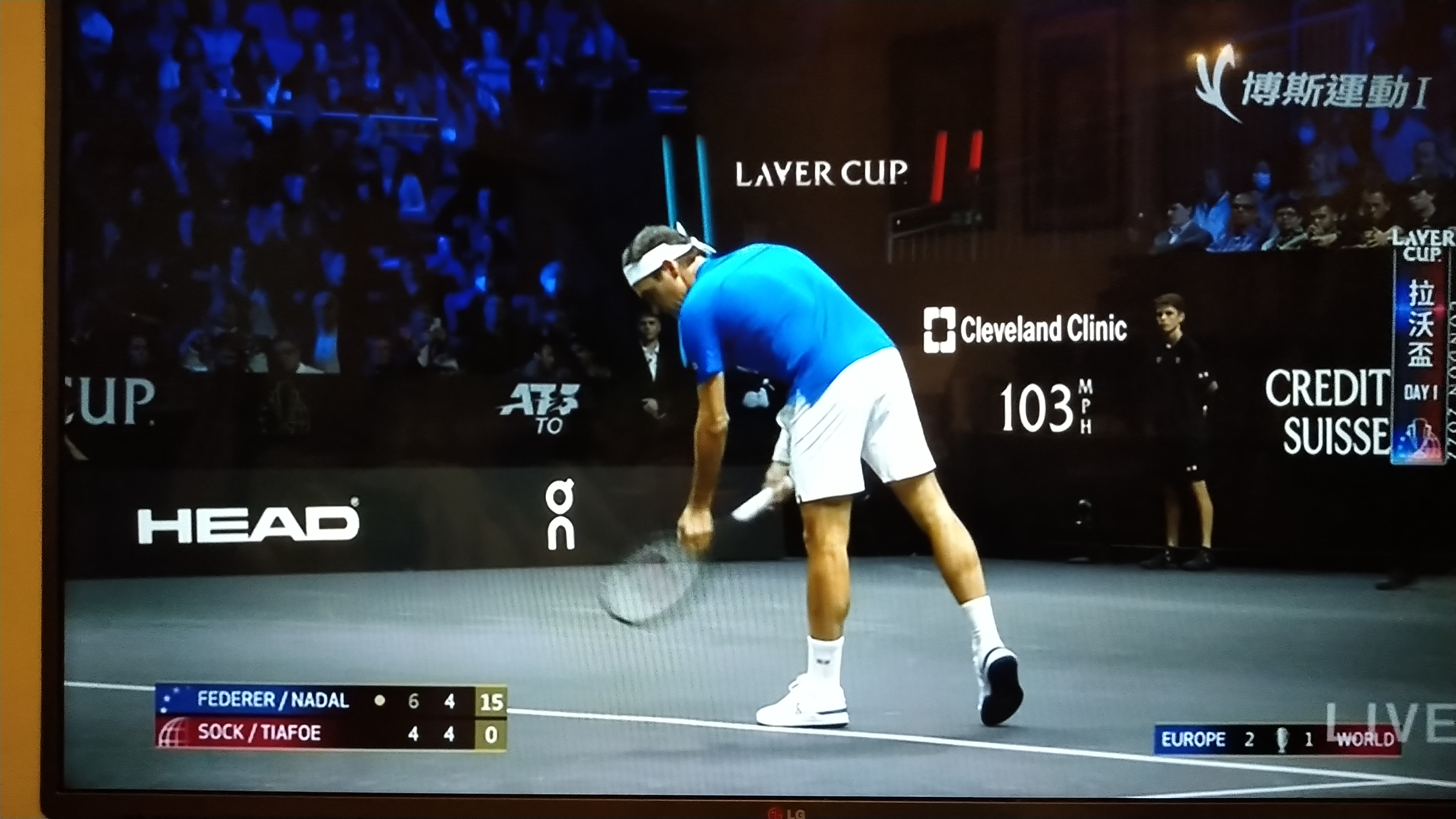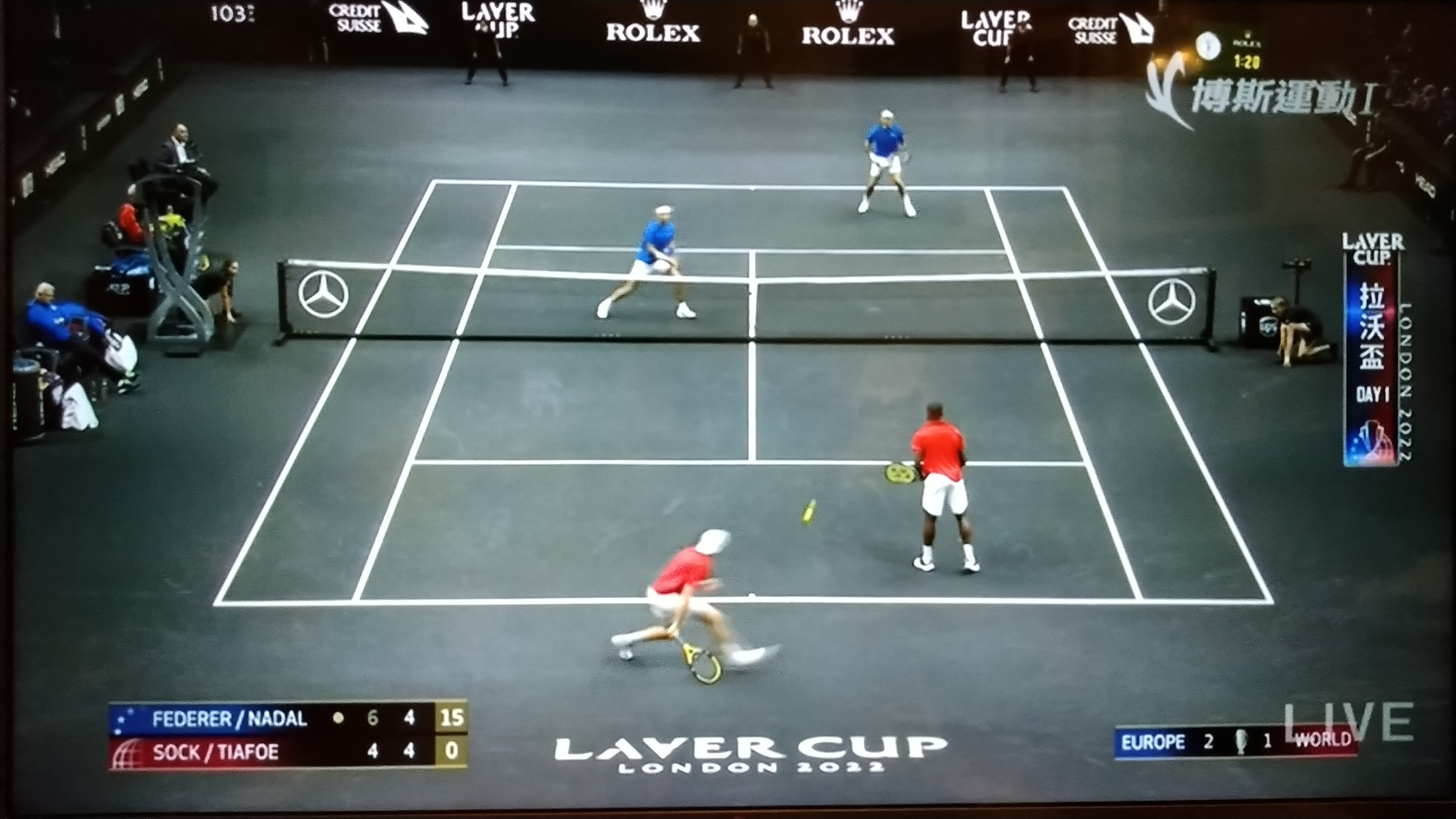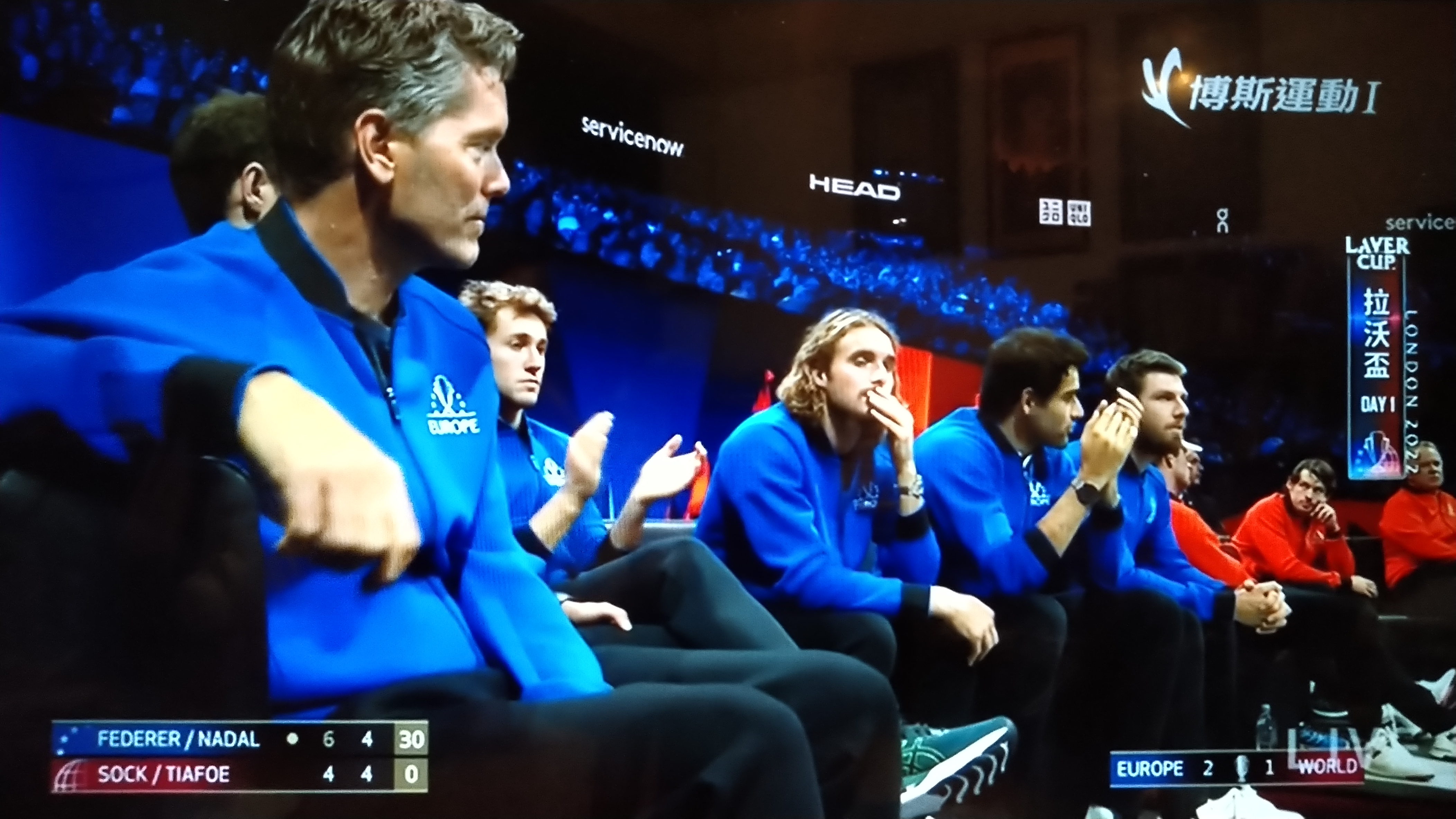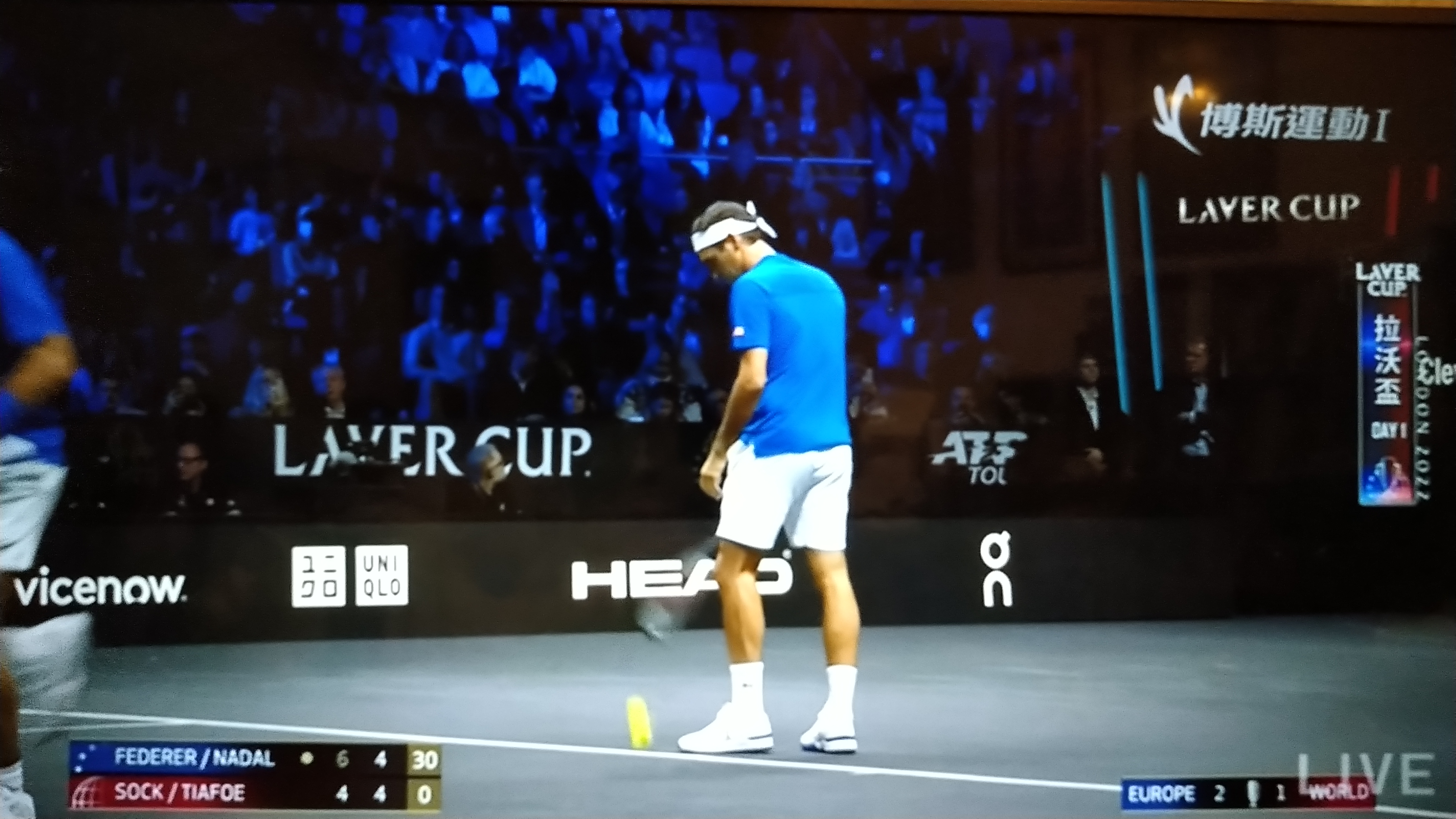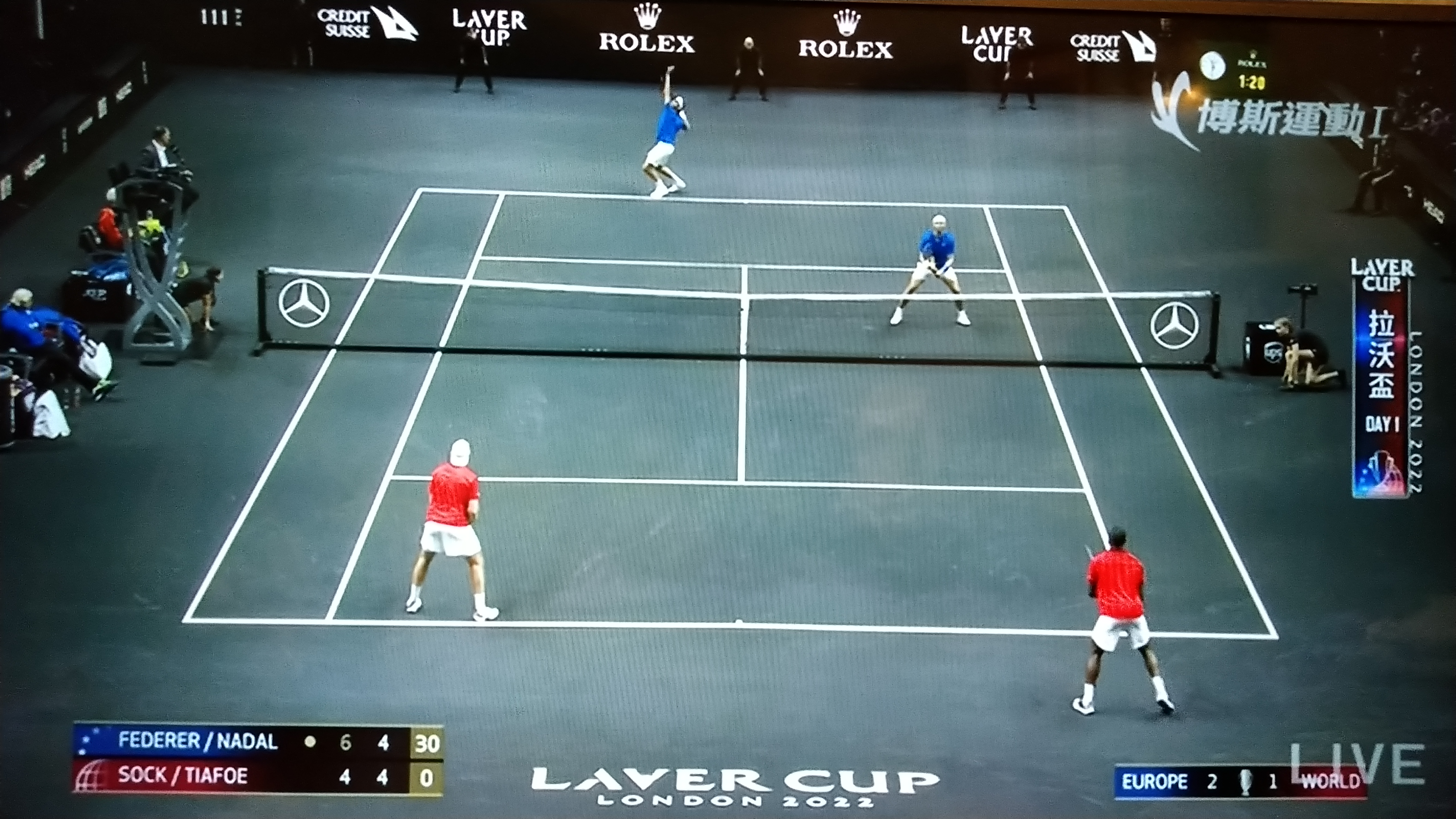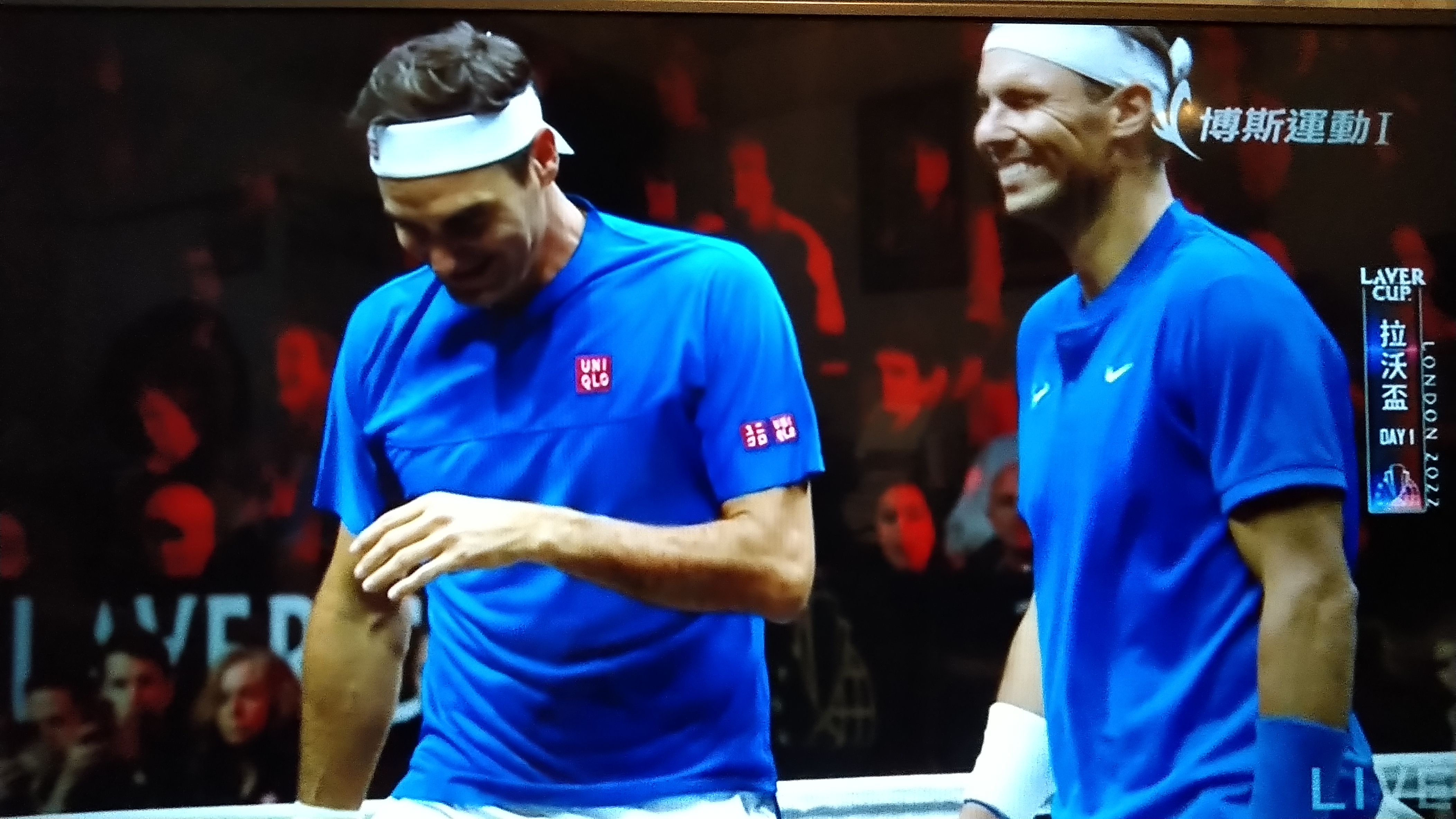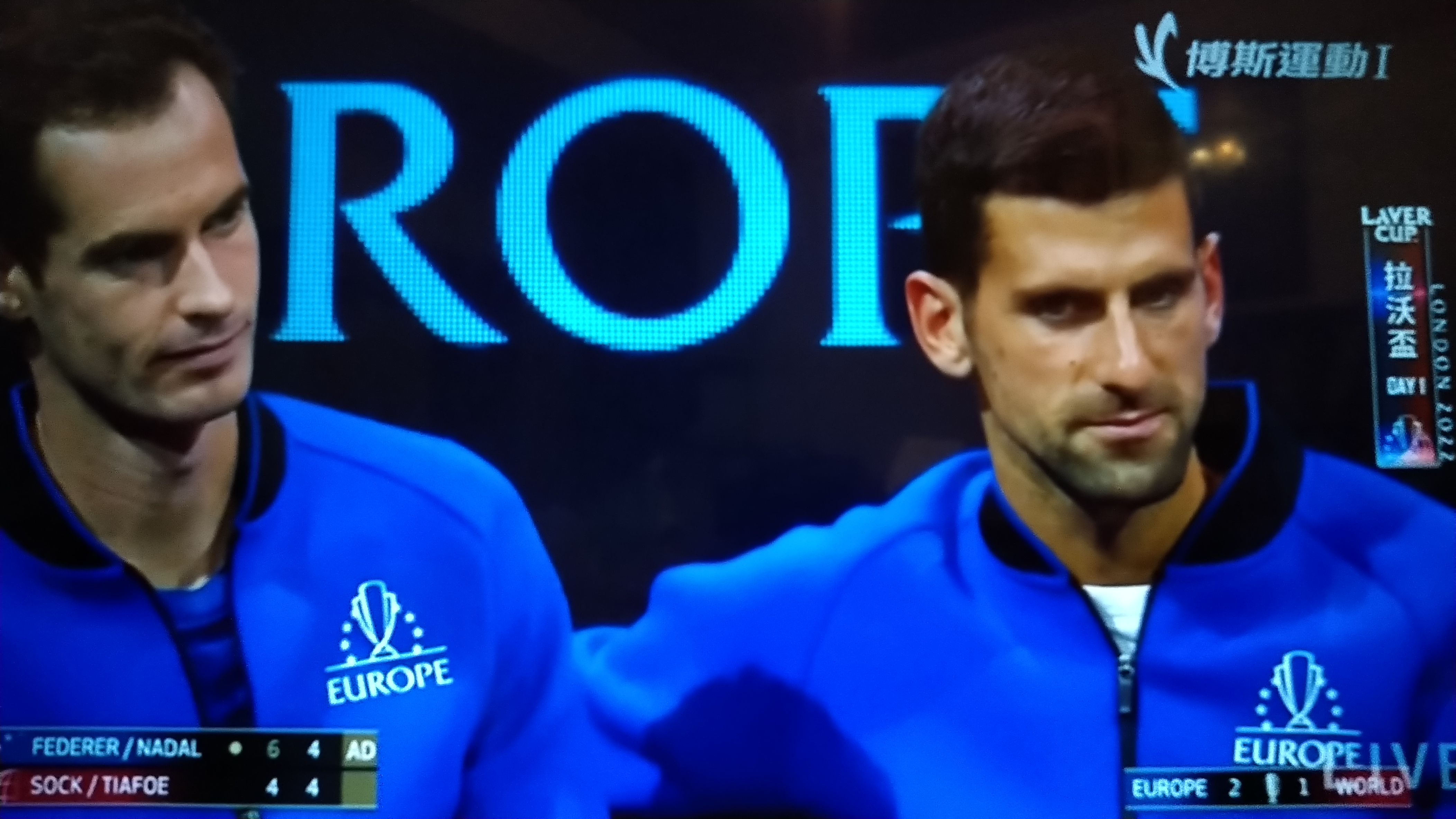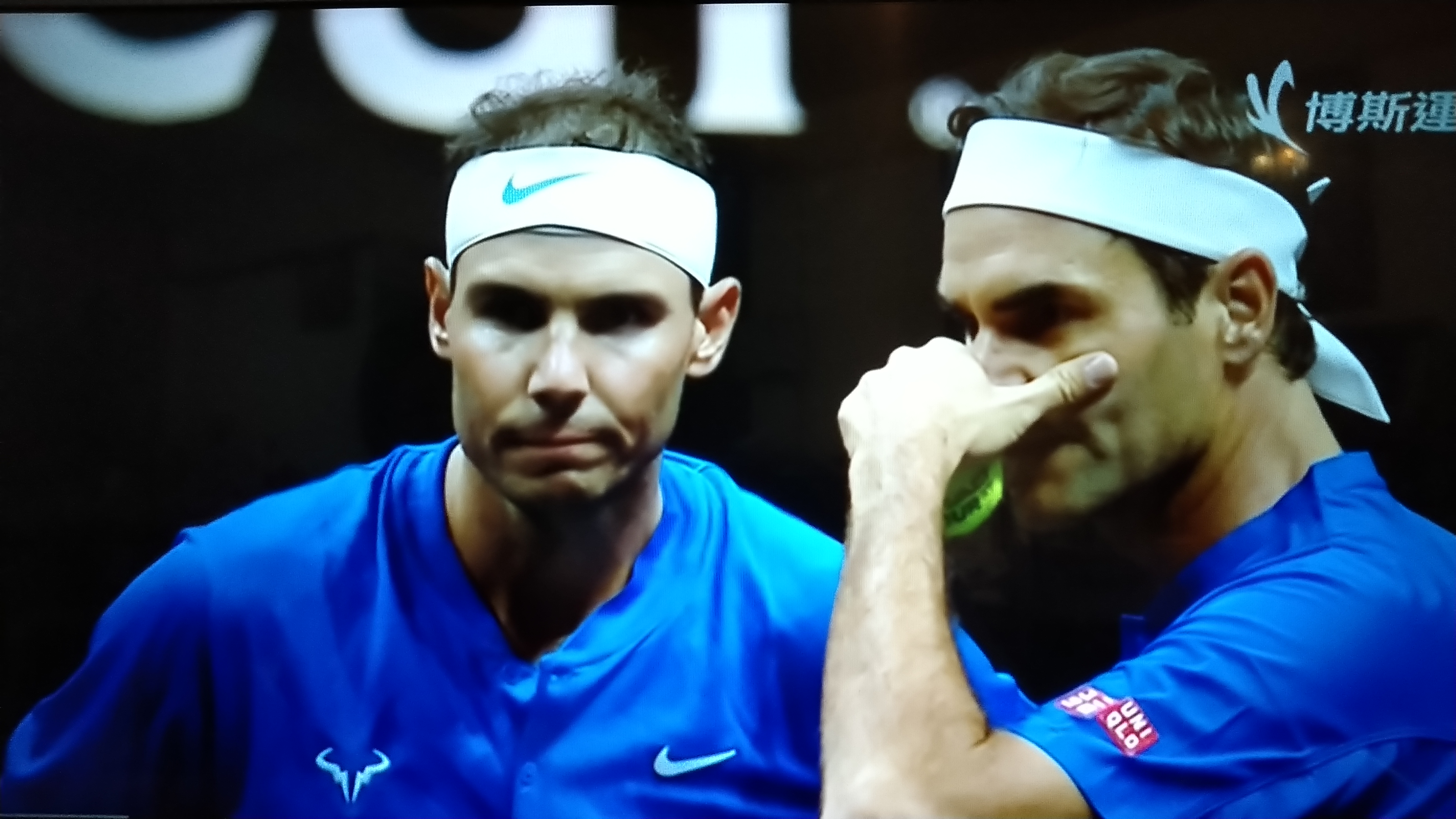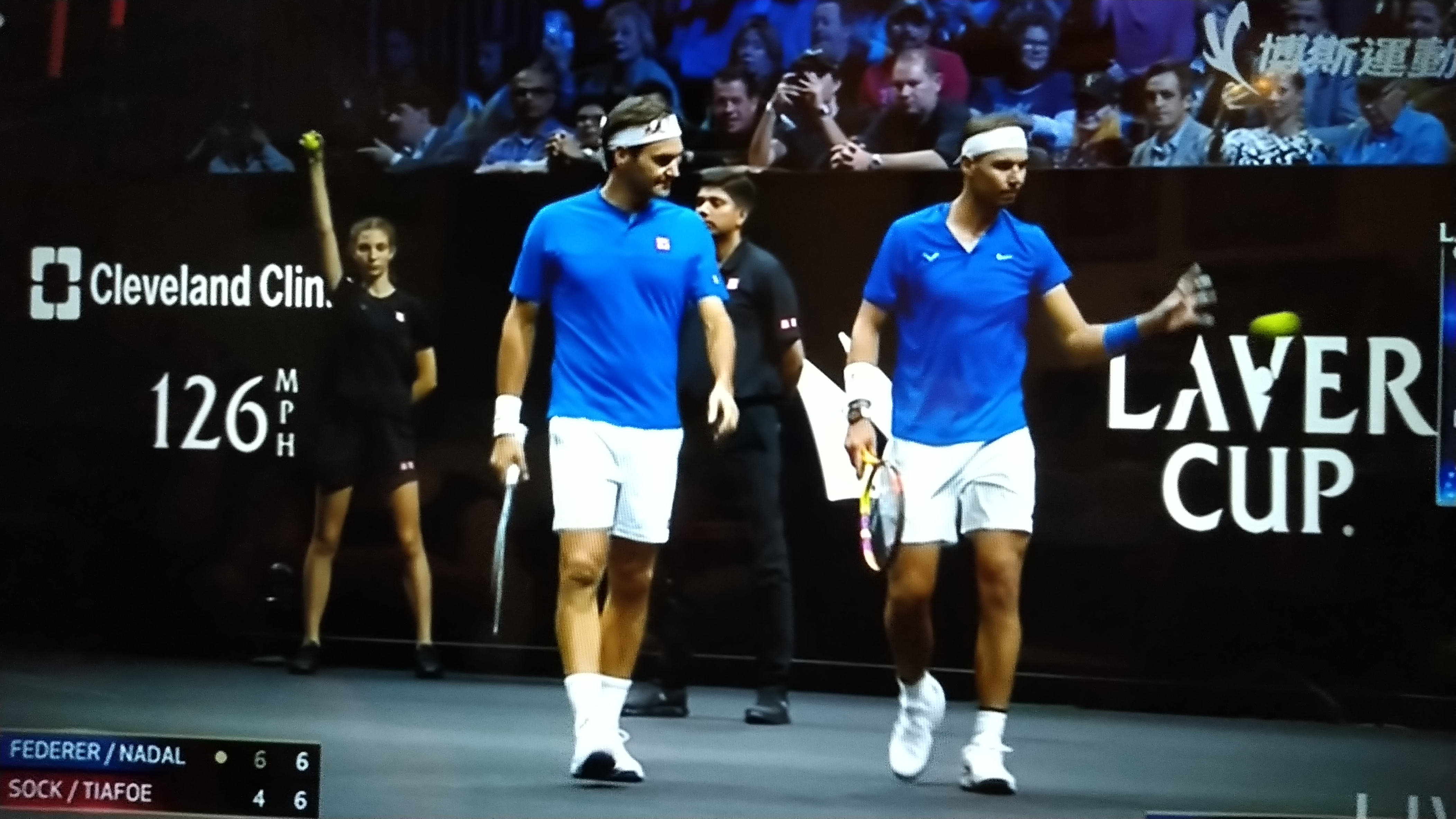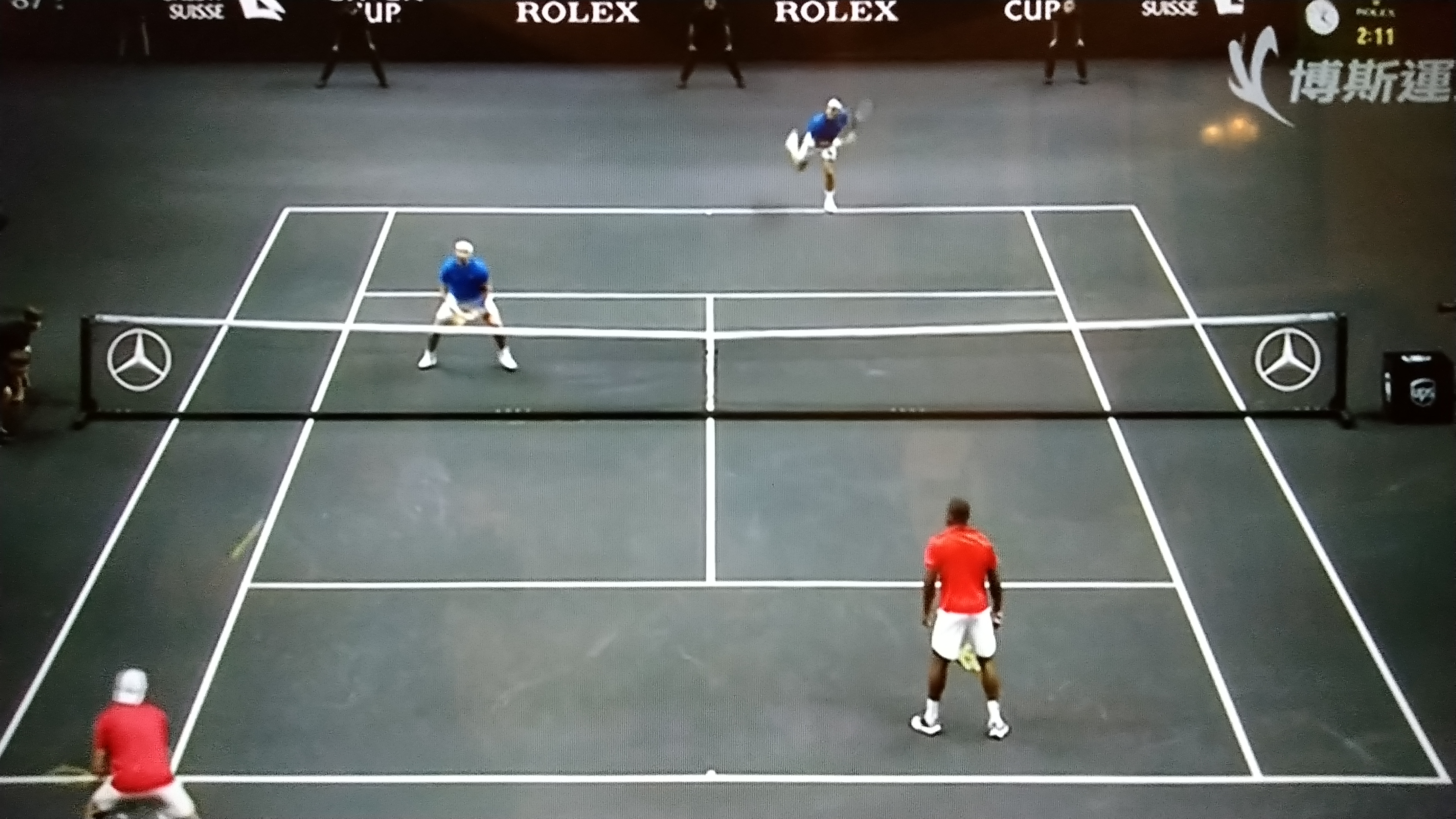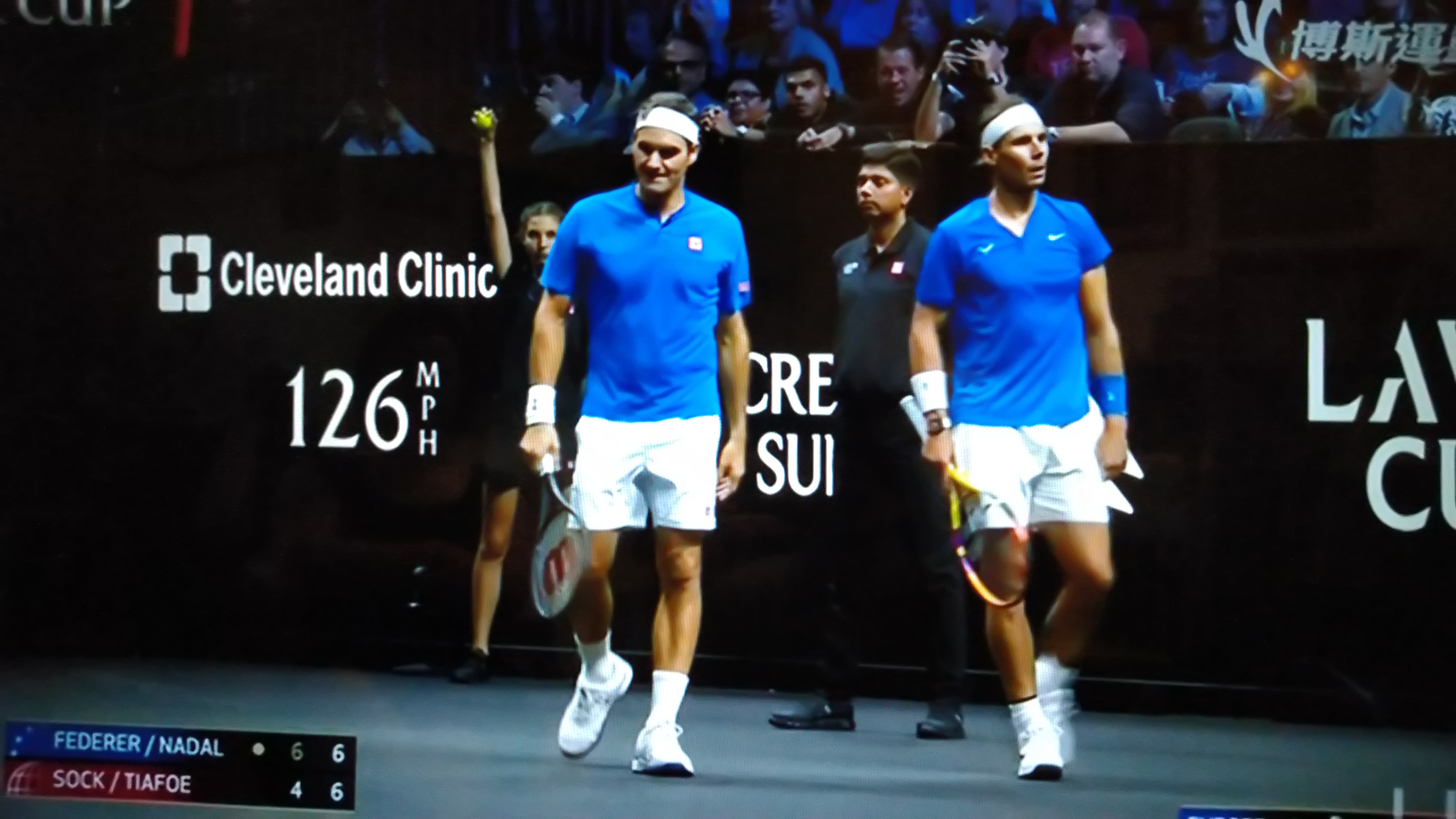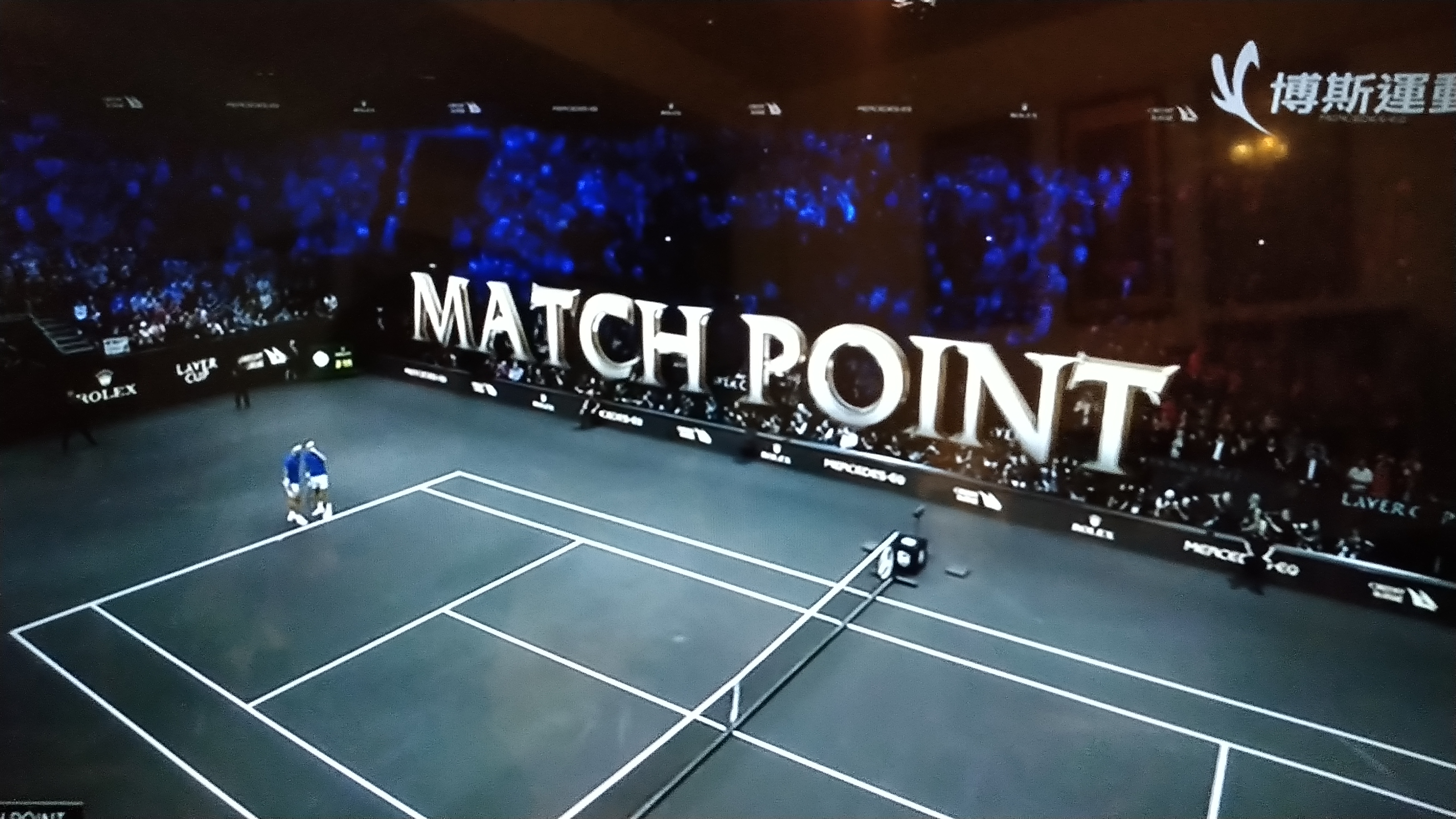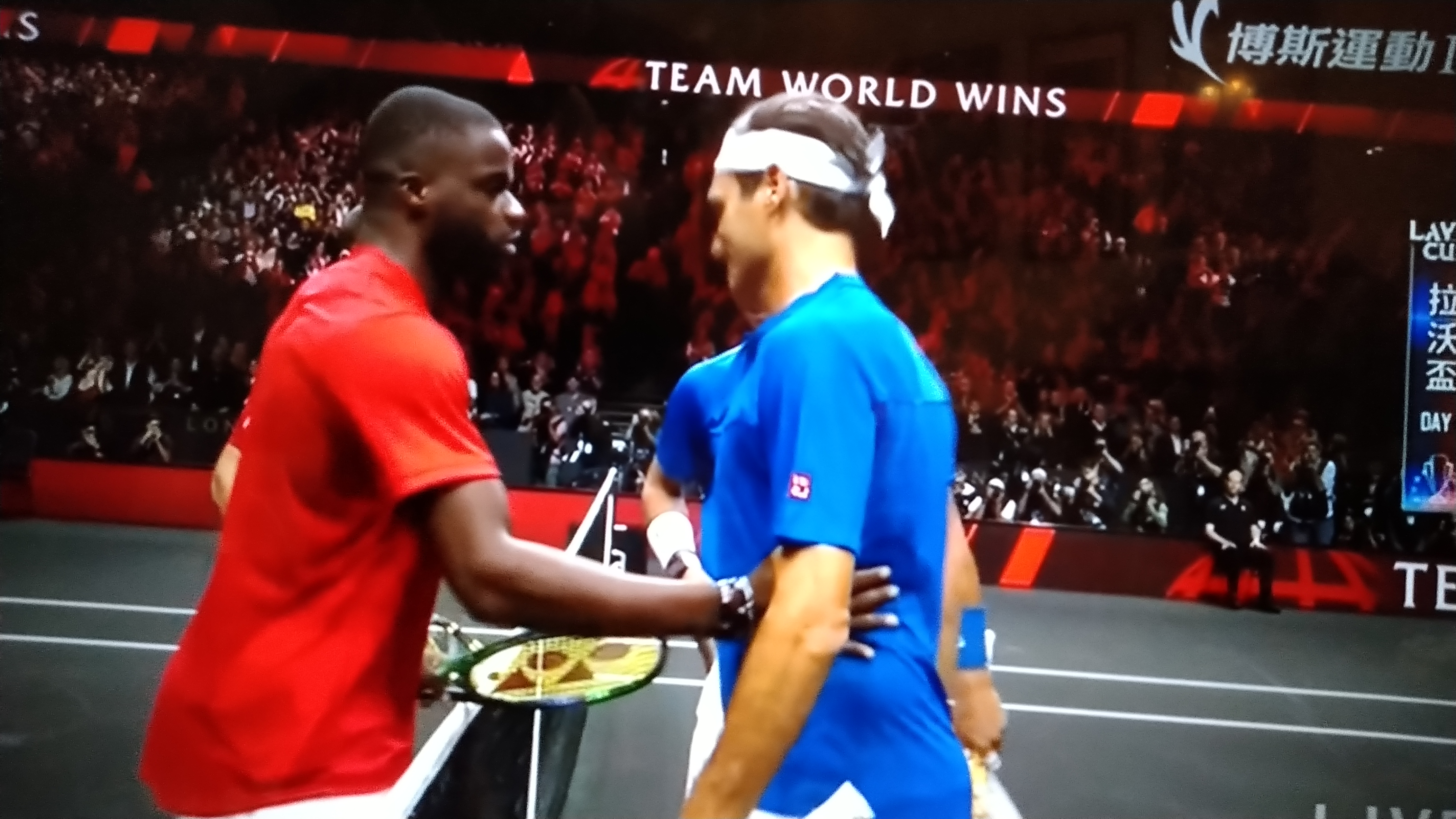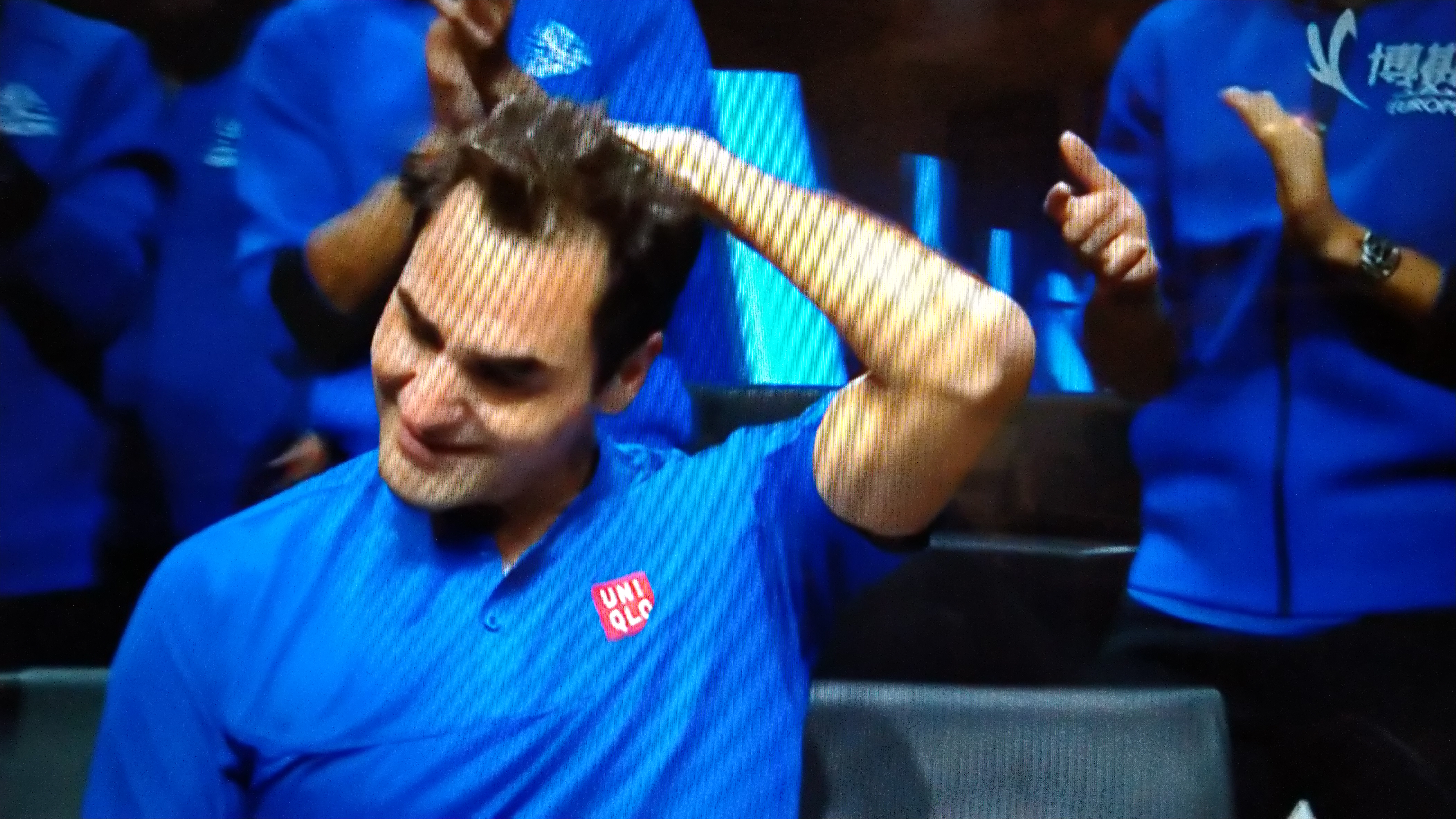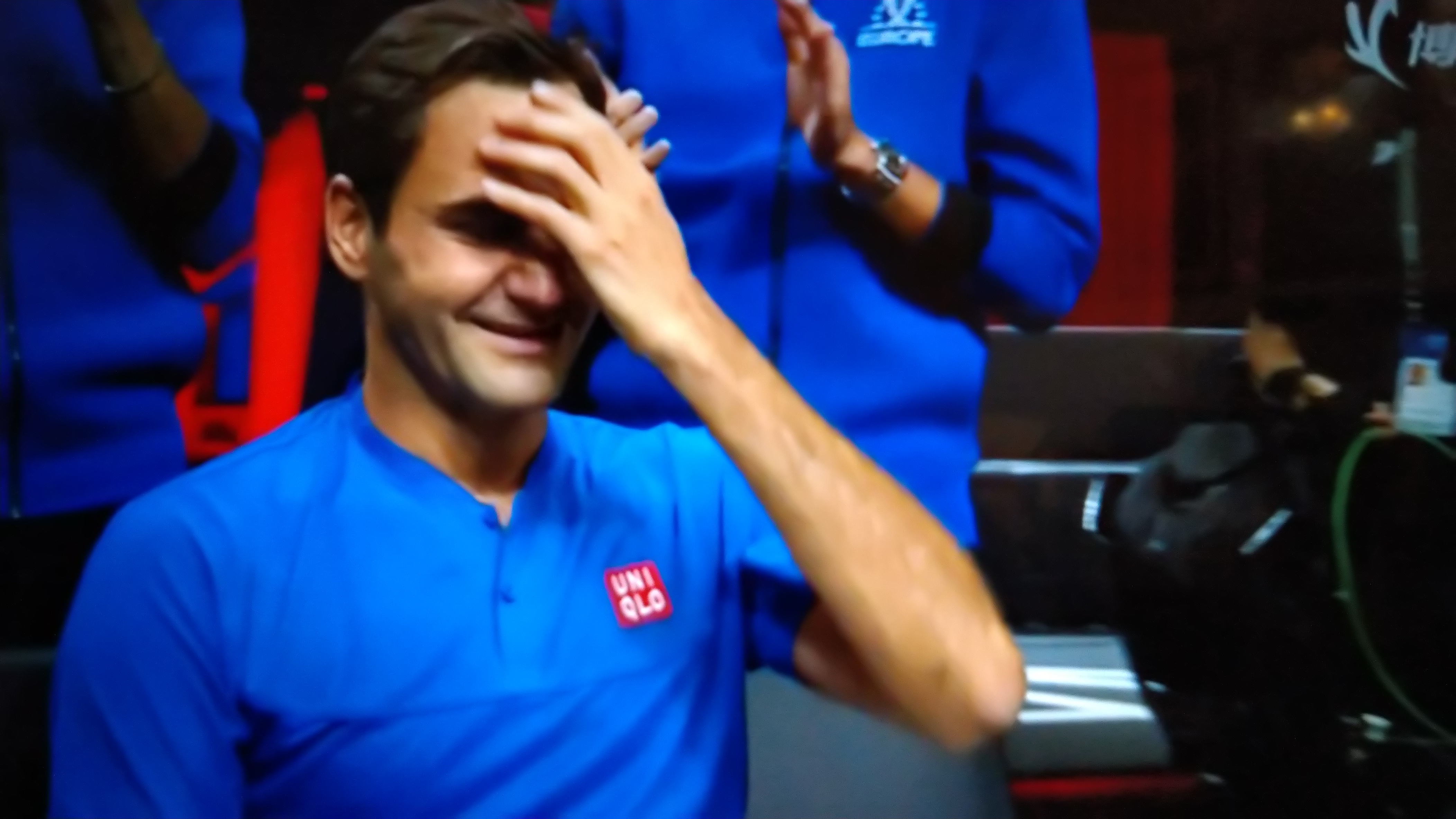 ---
photo credit: Sportcast Taiwan & Laver Cup 2022