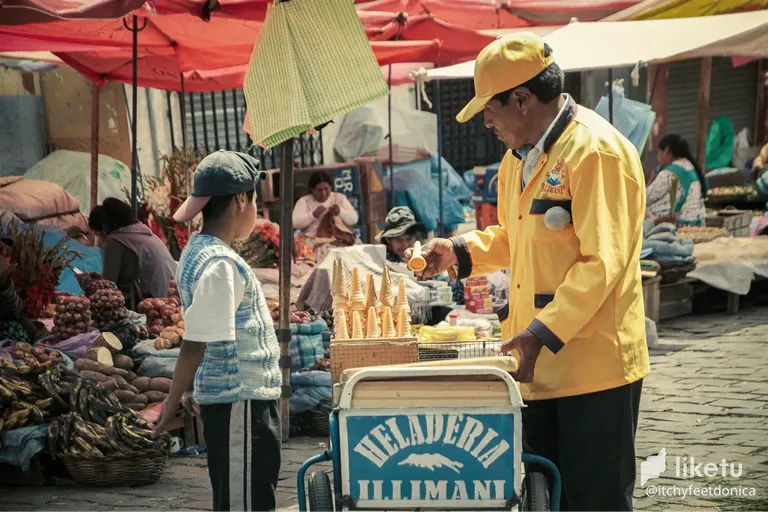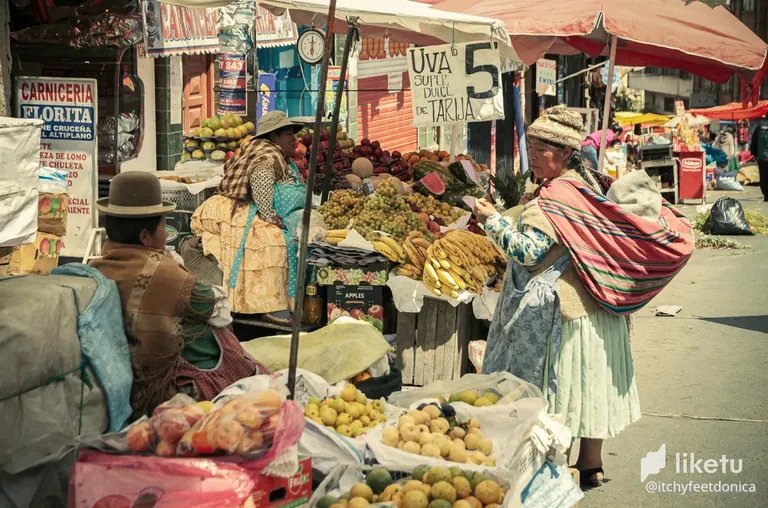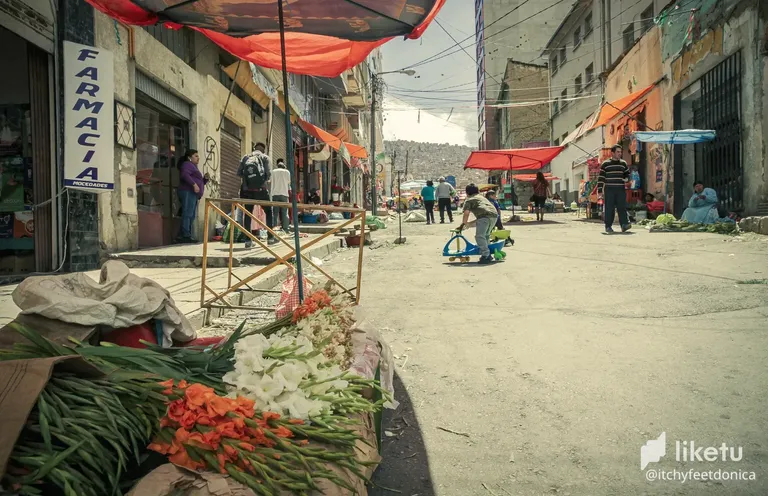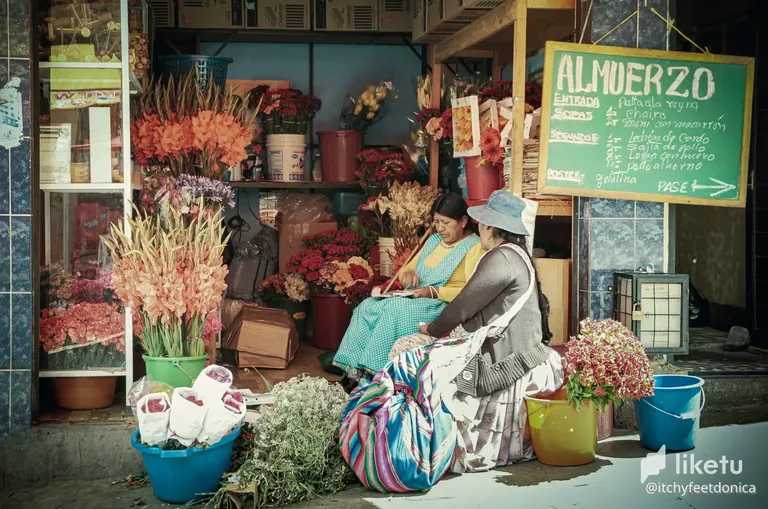 In today's post, I'm going to show you a lively street market in La Paz of Bolivia, inspired by Deranged Photography Contest's Street Photography. I adore this theme, and you? He runs these contests on Liketu, each week with a different theme. Check them out if you would like to join the fun!
I just realized it's already Saturday here, and I was too busy to post yesterday; otherwise, this could also be a marketfriday post :). Anyway, let's take a look at this market now. I discovered it while wandering around the city. The stands selling fresh produce and flowers were spread out along a few streets that went up and down (the city stands over a canyon at an altitude of almost 4,000 meters).
The vibrant colors of the market, combined with the colorful costumes of the locals, are a sight to behold. At last, I bought some "super sweet grapes from Tarija" (seen in the second photo here), very sweet indeed.:)
The ice cream stand in my head image here has the name Illimani, with a snowcapped mountain logo. Mount Illimani, at over 6,000 meters, is Bolivia's second-highest peak. I saw it dominating La Paz's skyline from various vantage points. Lovely name for the ice cream!
The surrounding buildings and mountains created a unique setting for this bustling market, which is why I included them in some of my photos. If you want to see more of the cityscapes, here is a post I once did. I took the photo below at night from a cable car, with Mount Illimani in the background. As I previously said, Bolivia is a photographer's dream. Its magnificent wild nature and fascinating rich culture never cease to amaze me.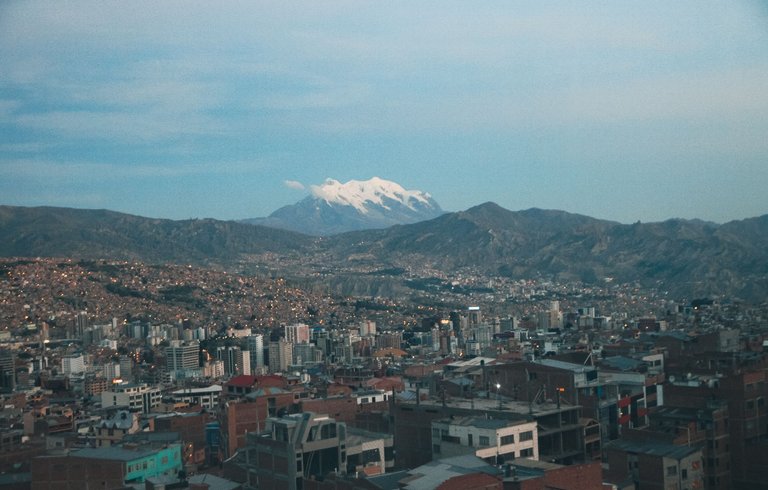 Deranged摄影活动这周的主题是街头摄影,我就来分享一组在玻利维亚的拉巴斯街头拍的花果市场。
今天已经是星期六,昨天实在太忙没空发帖,要不也可以作为周五集市系列:)。我在市区闲逛时偶然看到这个露天大市场,沿着高原山城起起伏伏的几条街道一路铺开,熙熙攘攘,热闹非凡。街市主要售卖新鲜农产品,五颜六色的水果蔬菜鲜花等让人目不暇接,当地土著居民的传统服装也是鲜艳夺目。
题图那个冰淇淋小摊的名字叫"伊宜马尼",还有一个雪山的标志。我曾经发过一组拉巴斯市景,里面有夜晚从缆车上拍到的这座伊宜马尼雪山,是玻利维亚的第二高峰(上图),在市区很多角落都能瞥见它积着雪的山顶。
逛到最后,我买了一些"来自塔里哈的超甜葡萄",👆🏻见上面第二张照片我想到那些写着"不甜不要钱"的牌子,确实很甜:D,还新鲜便宜。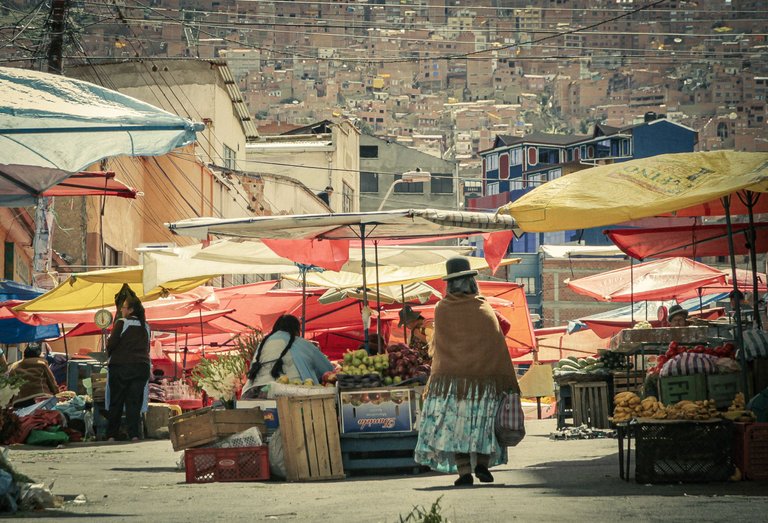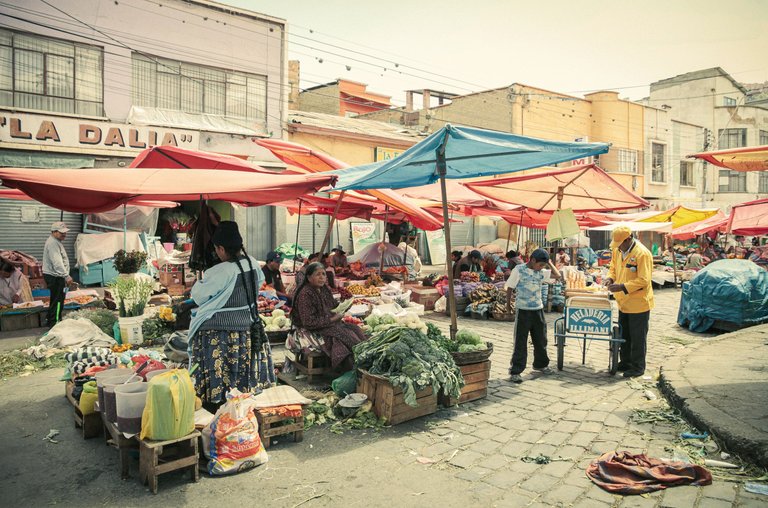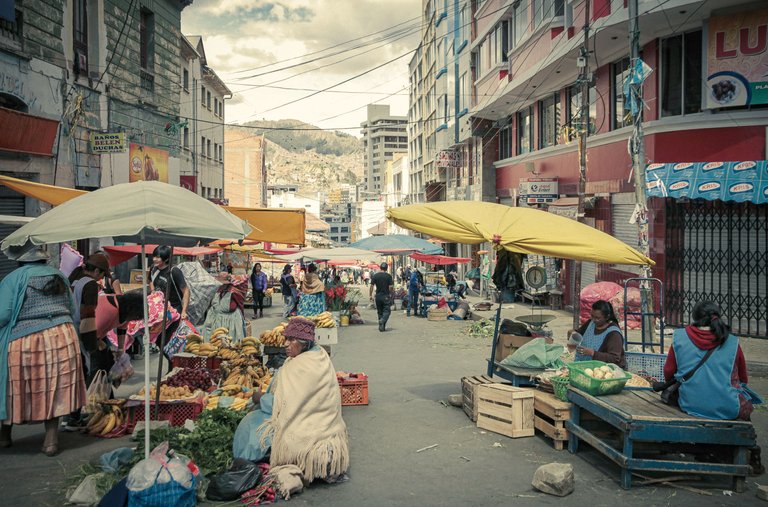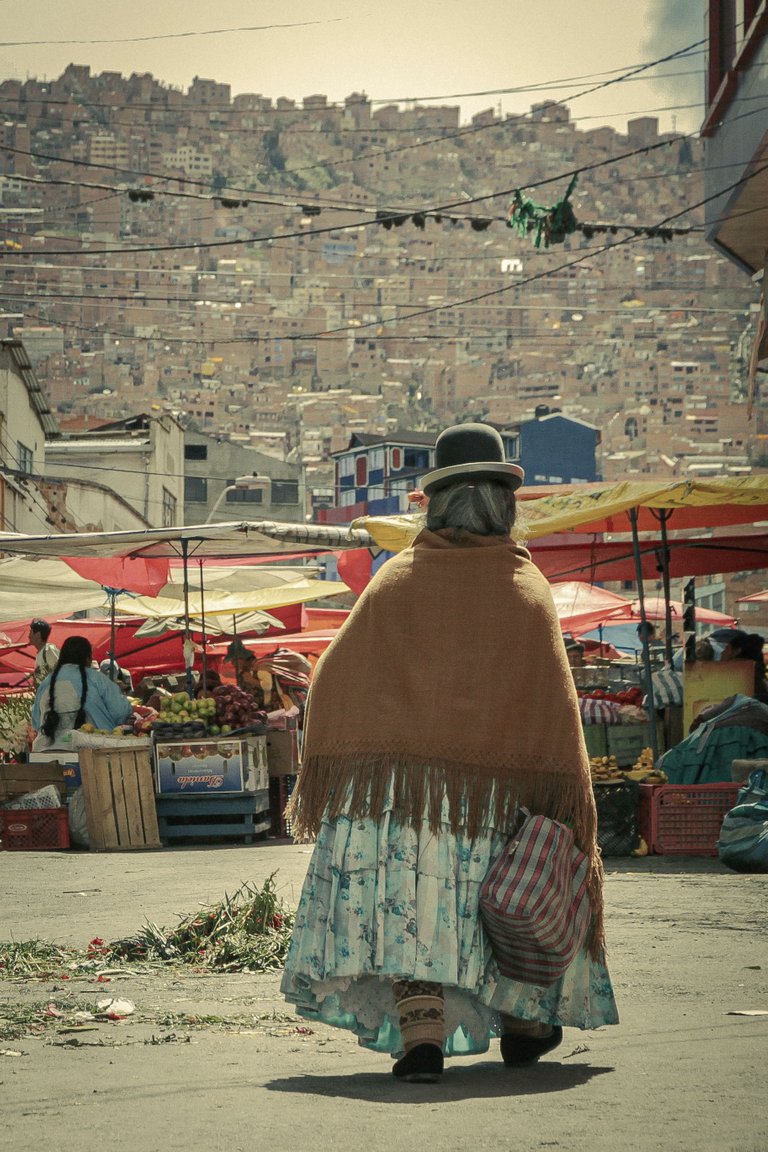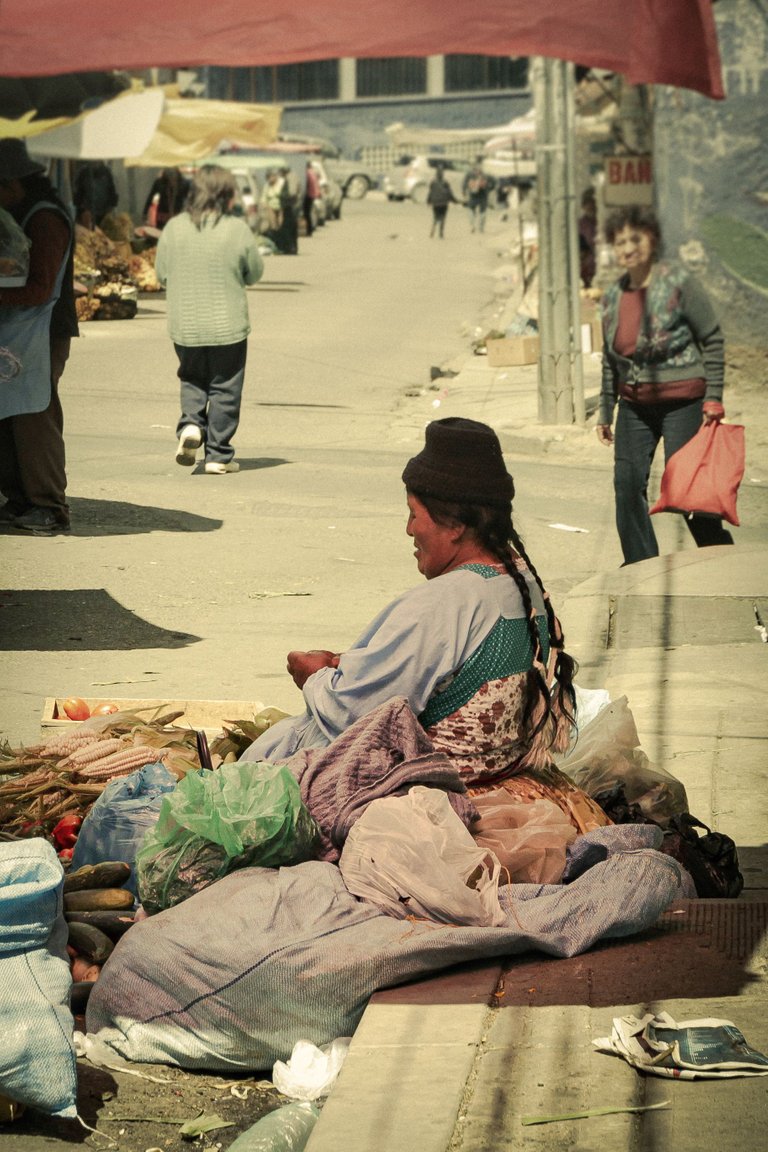 ---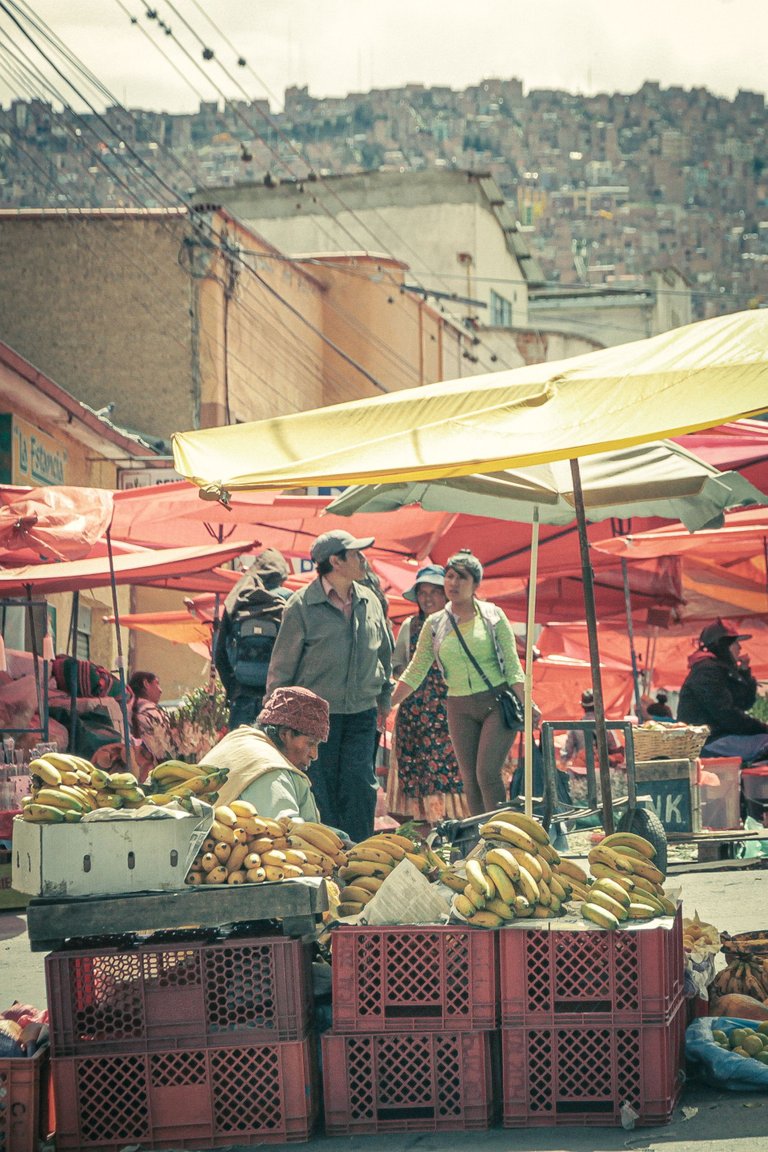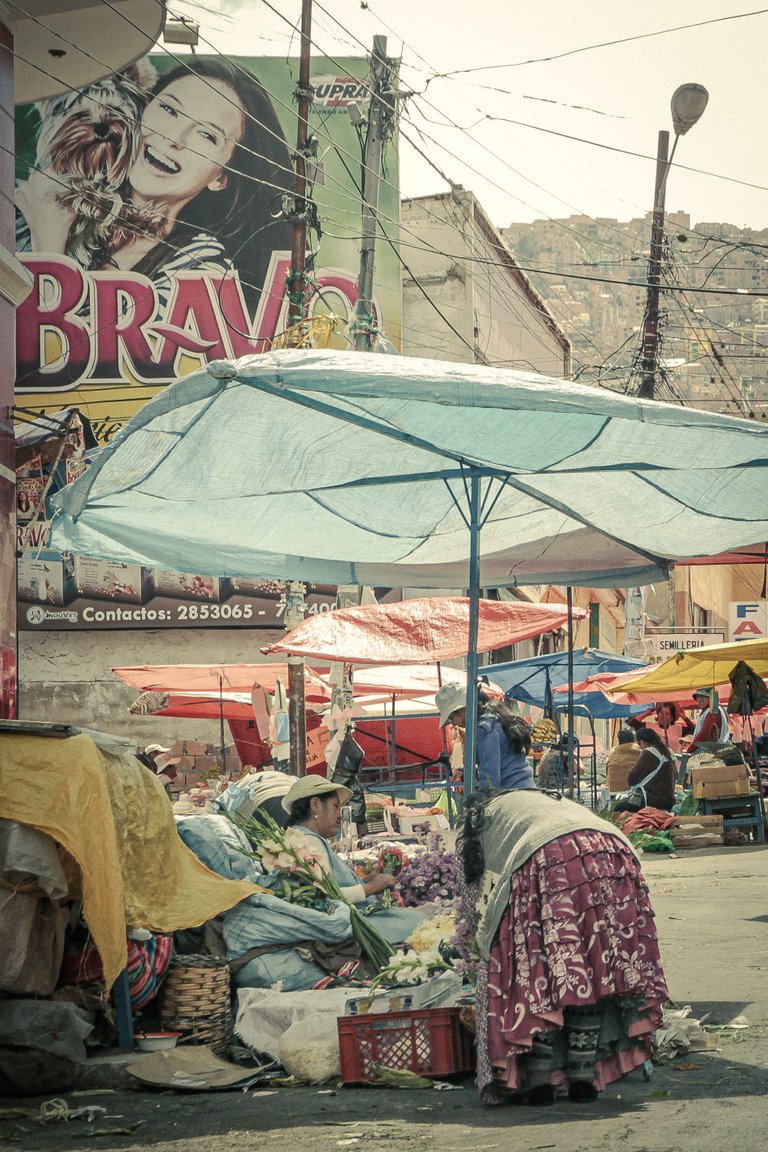 ---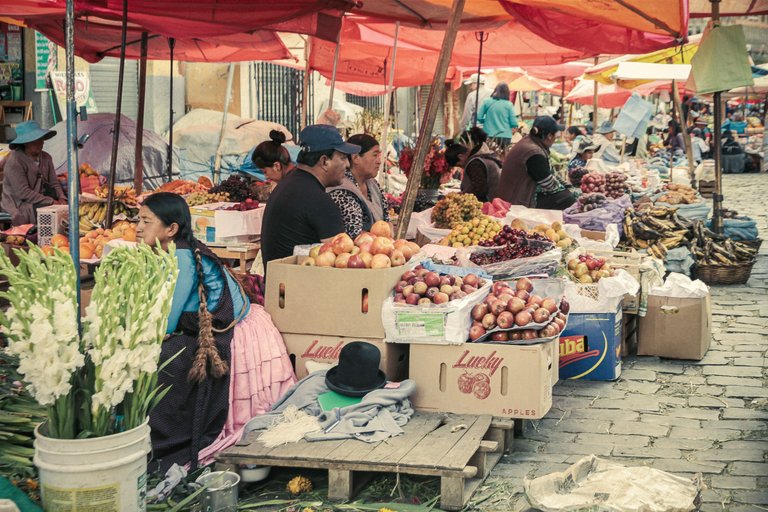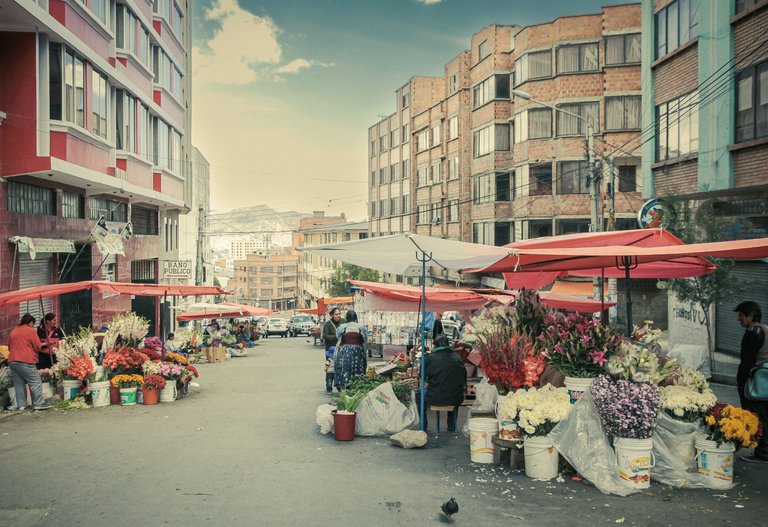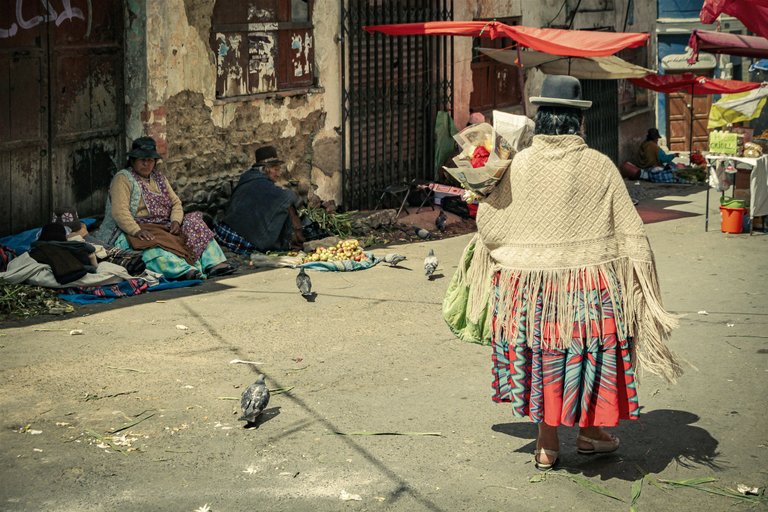 All content by @itchyfeetdonica. Thank you for visiting!
图文 by Donica,谢谢来访!=)


---
For the best experience view this post on Liketu