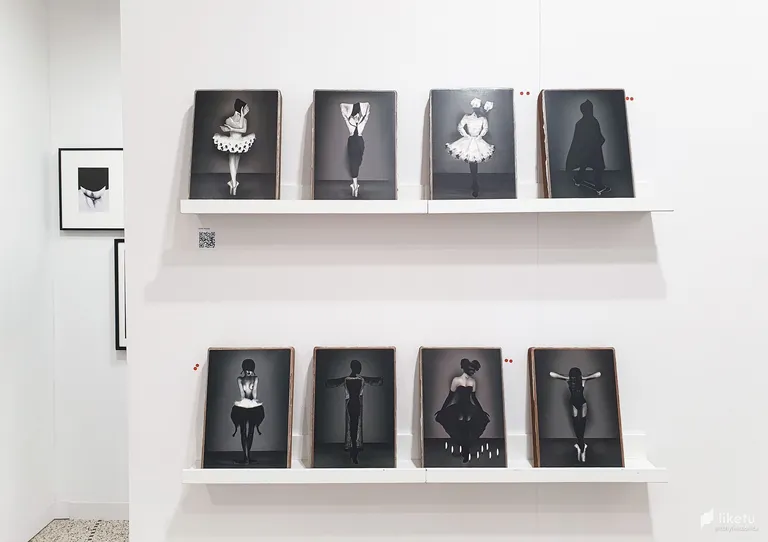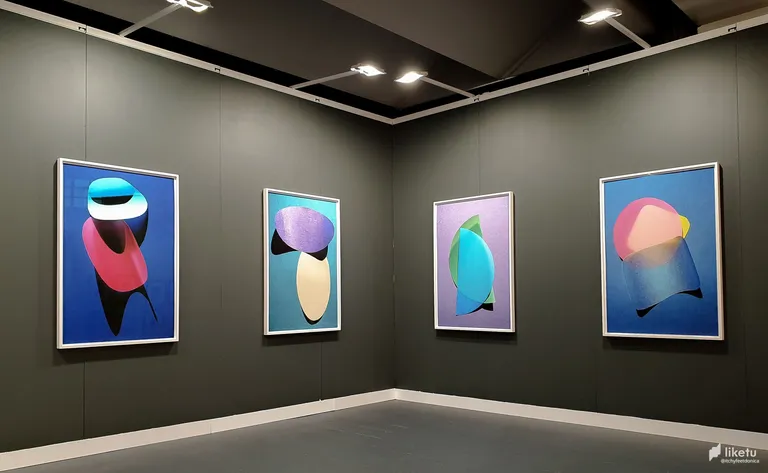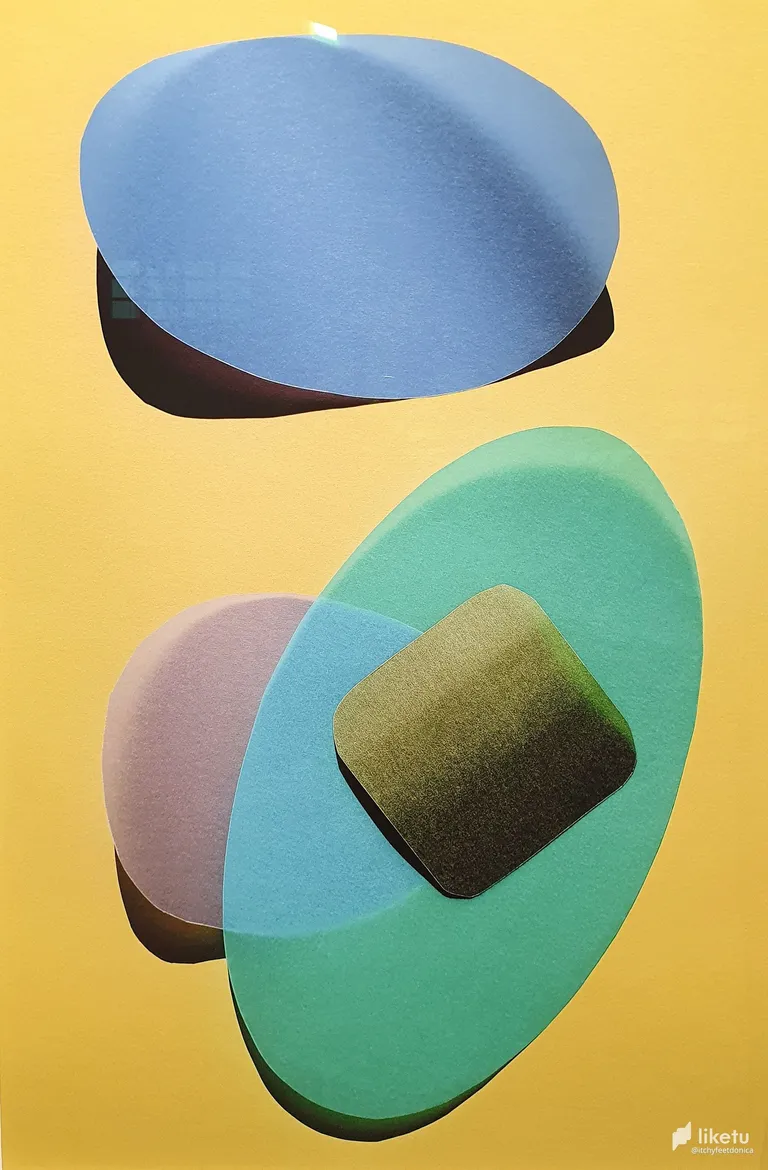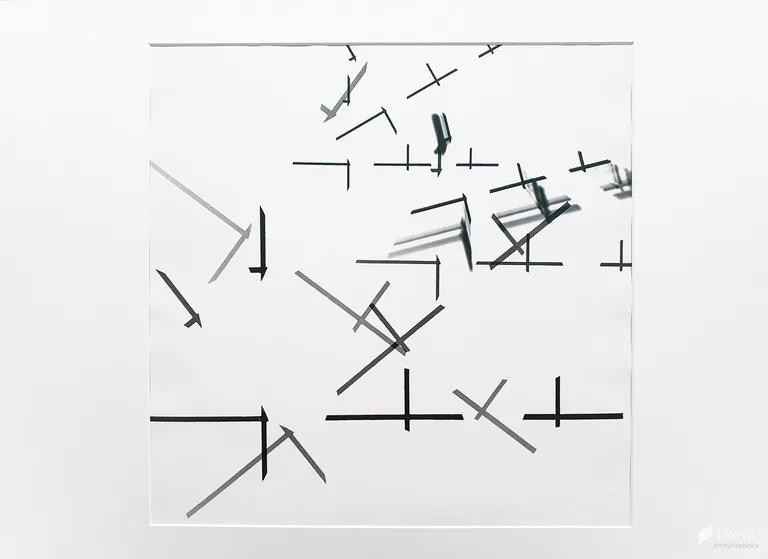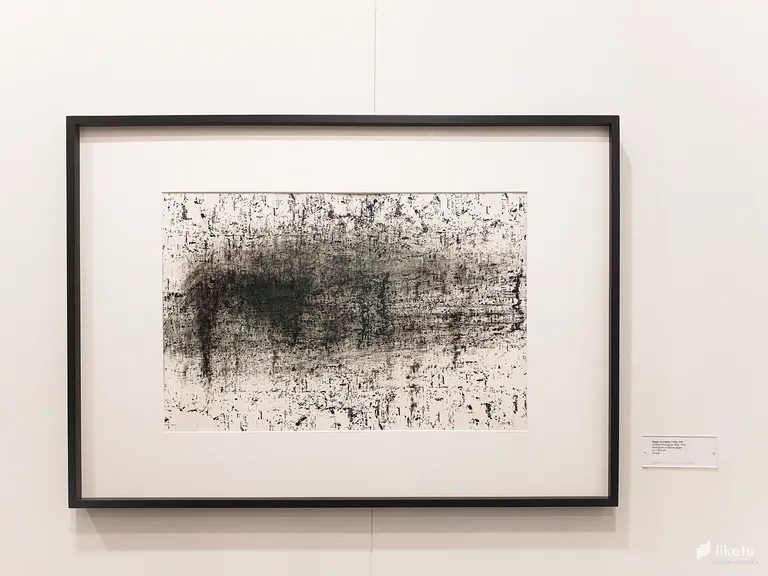 In my previous two posts about Photo Basel, I presented you some impressive photo works including Kathrin Linkersdorff's flower series. Today's post is the last one about this exhibition. Let's start from a local Swiss artist.
Roger Humbert was born in Basel in 1929, and he is a pioneer of Concrete Photography. He said "I photograph the light."
Here is an introduction about him and his experiments on photography:
接着前两次的巴塞尔摄影展内容,今天是最后一篇。让我们从一位本土艺术家开始。
罗杰·亨伯特1929年出生于巴塞尔,是"具体摄影"的先驱。下面是关于他摄影实验的介绍: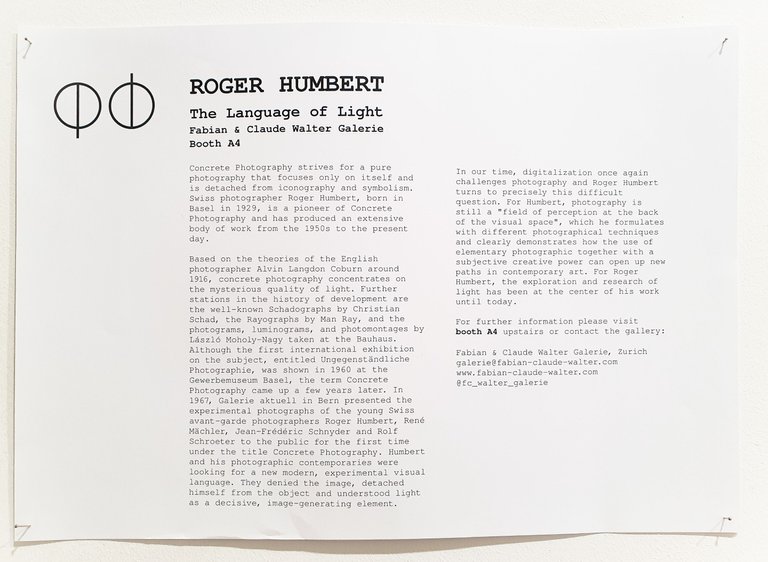 Concrete photography focuses on the medium itself. 'Concrete' is the opposite of 'abstract'. It creates images without signifiers or referentiality but to display structural characteristics. Common examples are works that utilize light sensitive materials to create images or objects that interact with visible light.
Humbert made photograms (cameraless photos) using experimental light sources from the 1950s to the 2000s. Like the nature scientists who explored to gain scientific records of natural objects, Humbert carried out experiments in his lab by using form elements such as grids, stencils and punch cards.
The abstract color photos you see here are from 1972. Humbert placed Plexiglas elements on glass plates and let colored light shine from below. The analog photos were taken by him with a Hasselblad 6×6.
Later from 2008 to 2012, Humbert transferred his work in the darkroom to the digital Concrete Photographs. Just like the earlier analog ones, the focus lies on the mysterious quality of light. Instead, new digital techniques have been explored to construct the images.


"具体"是"抽象"的对立面,"具体摄影"关注媒介本身,创造的形象没有任何象征含义,只是单纯显示结构特征。常见的例子是利用感光材料或与可见光相互作用的物体来创造图像。
从20世纪50年代到本世纪初,亨伯特一直在用实验性光源创造图像,而不是使用相机拍照。我还没有尝试过类似的手法,觉得这些结果很有意思。
展出的那些抽象彩色照片是亨伯特1972年的作品。他让有色光从玻璃板下面照射上来,再用哈苏6×6相机拍摄。
后期从2008年到2012年,亨伯特把实验重点从暗房转到了数码照片上。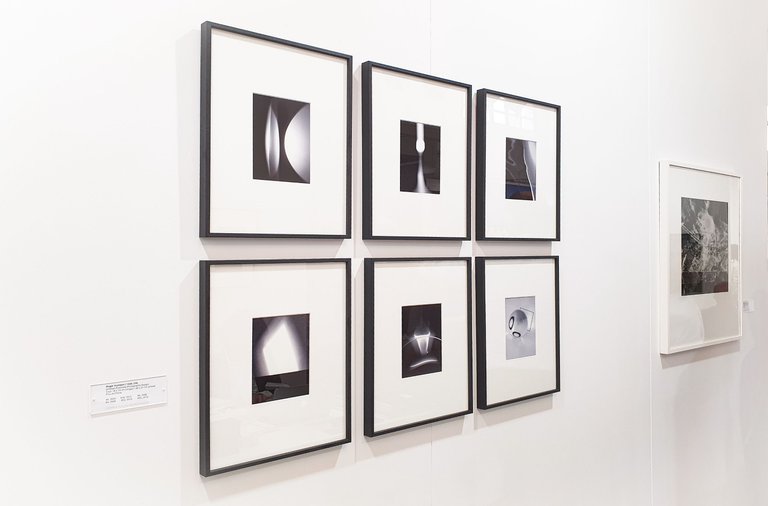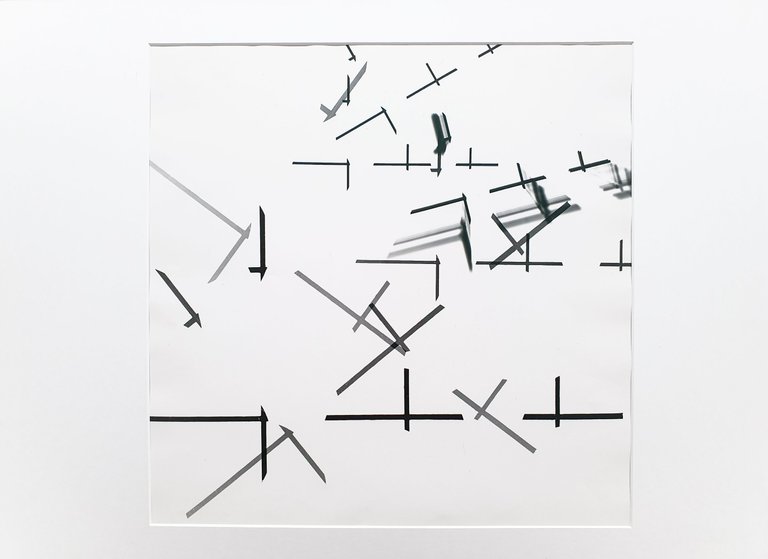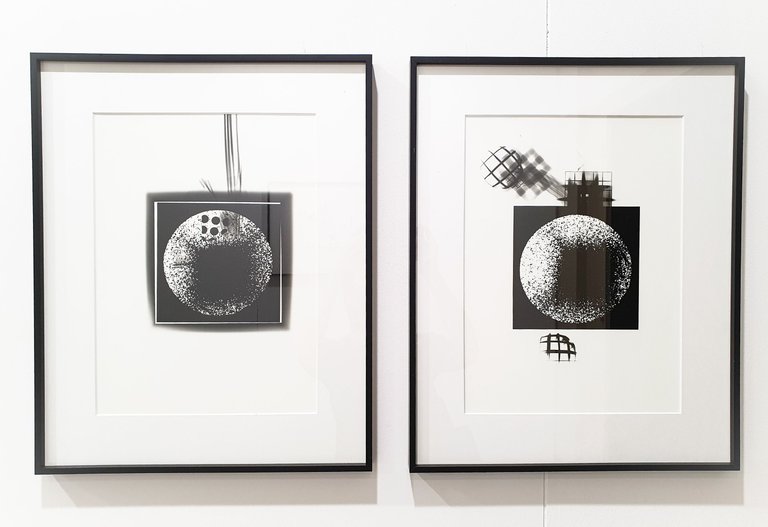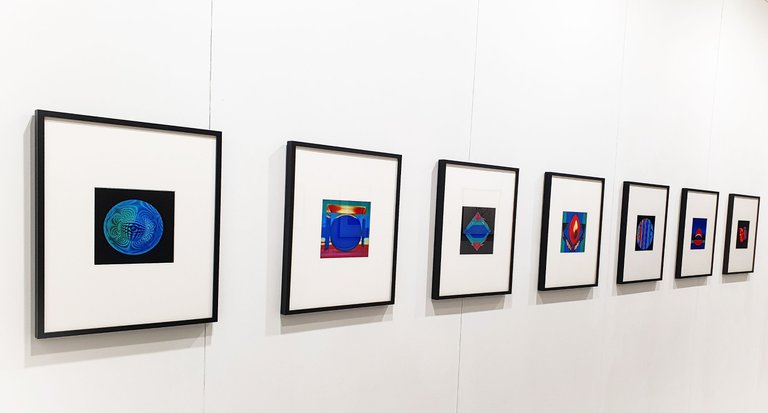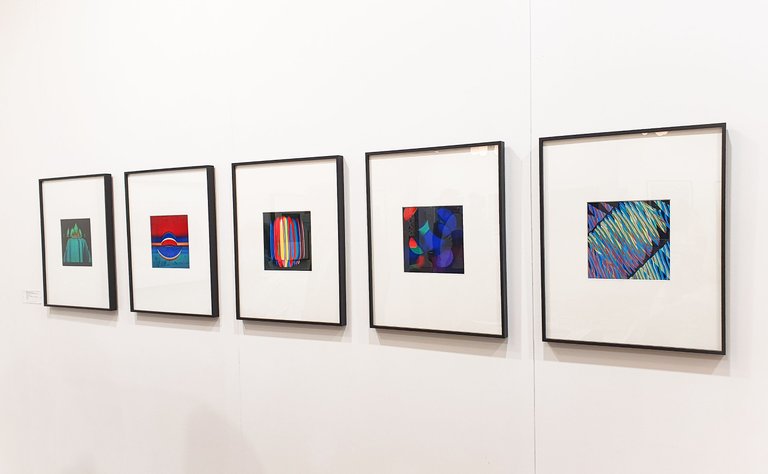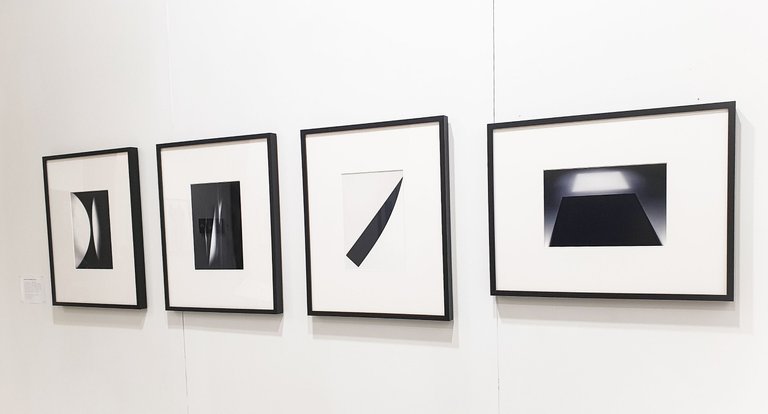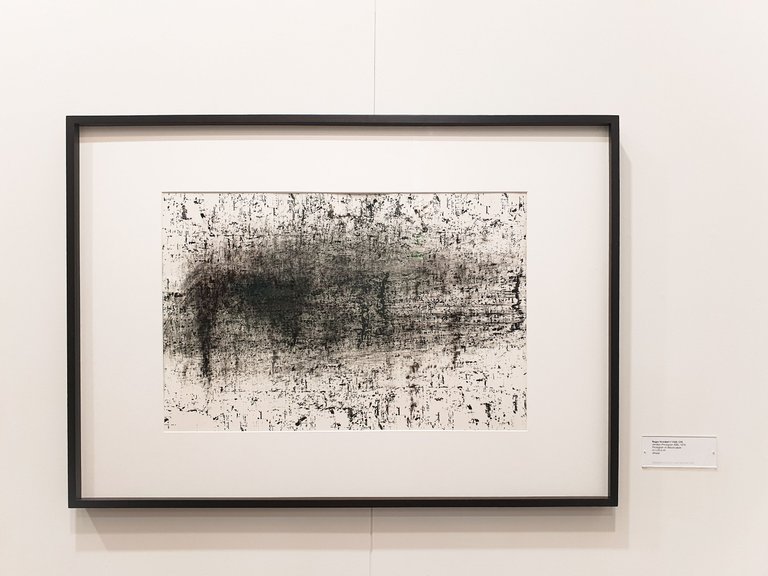 ---




Below are some more photo works that impressed me from the exhibition:
下面还有其他一些给我留下比较深印象的作品: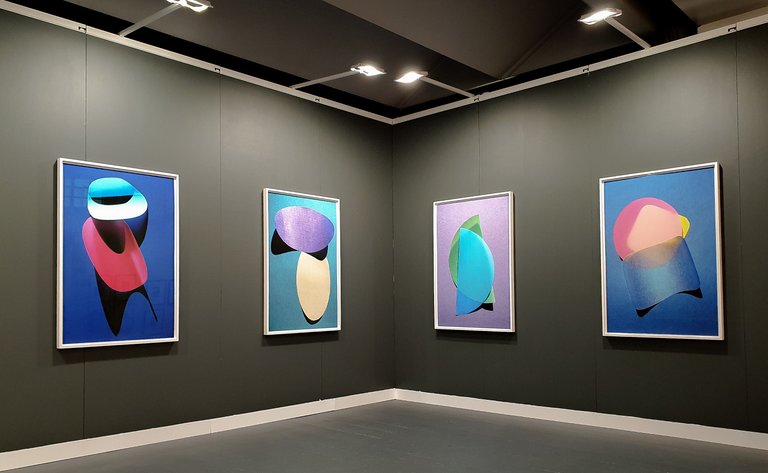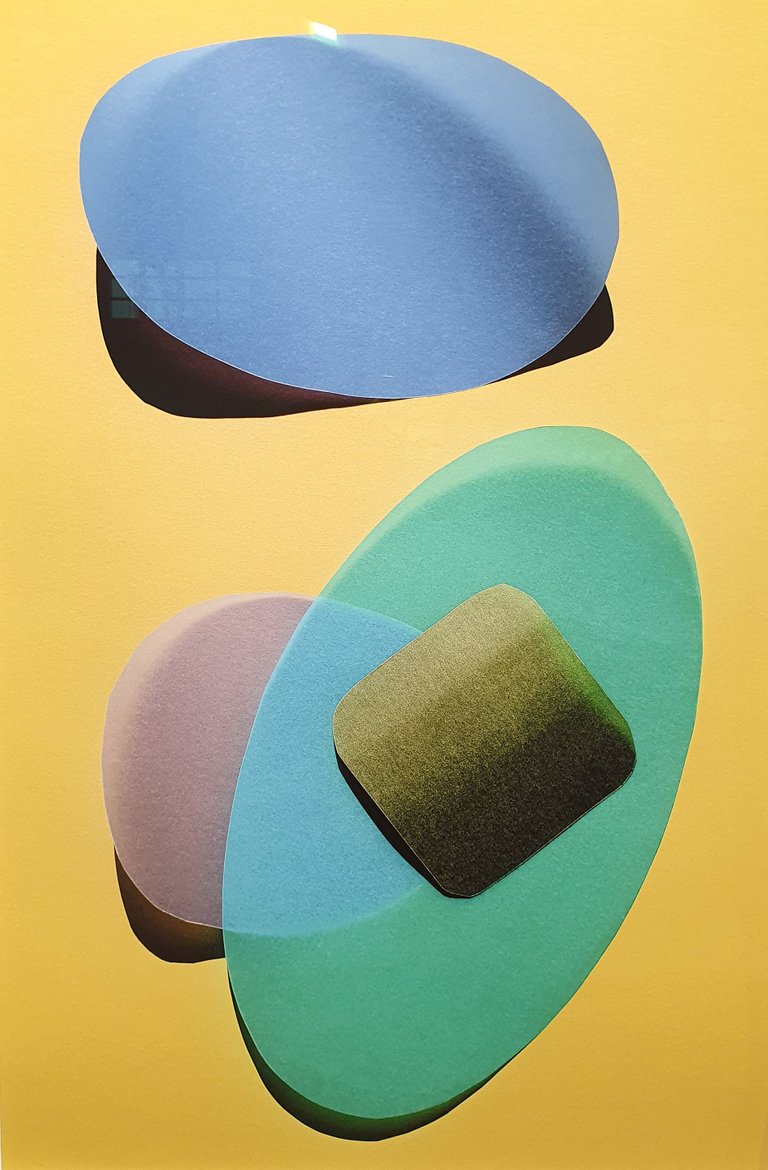 ---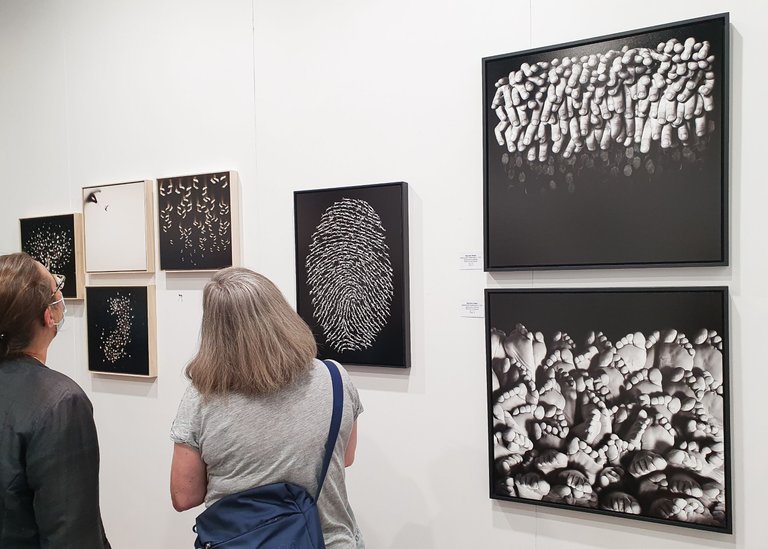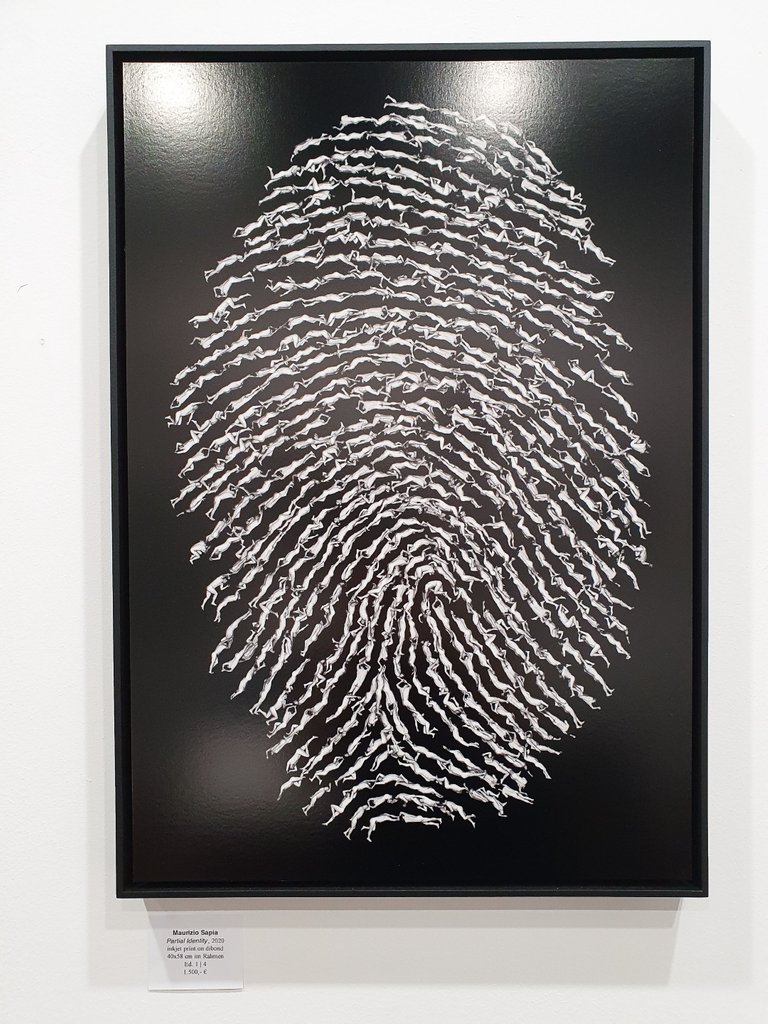 ---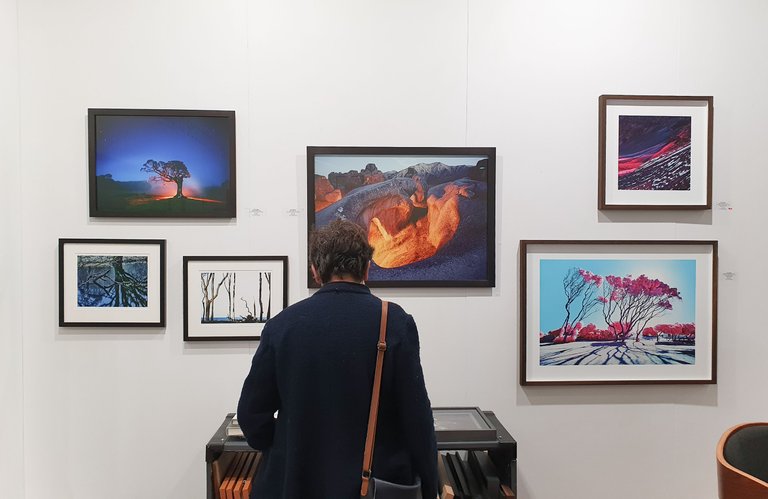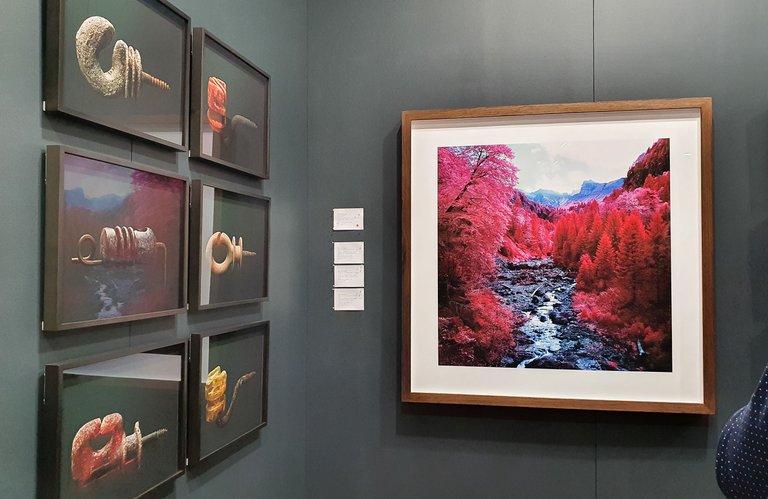 ---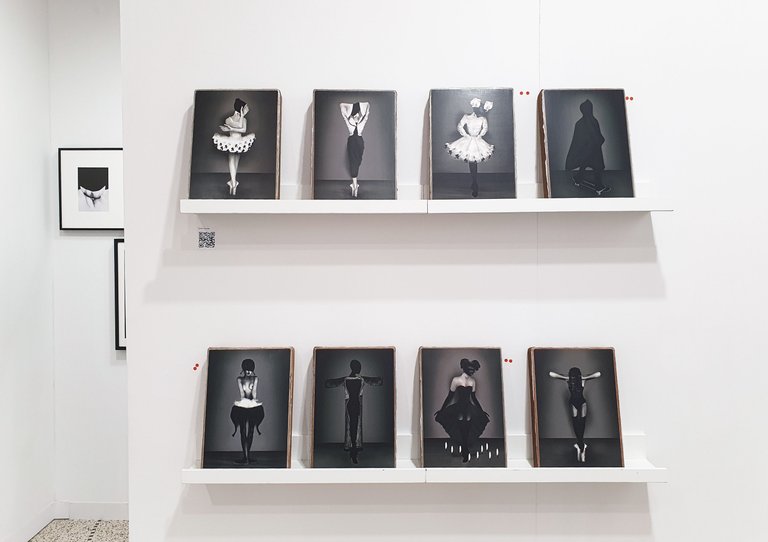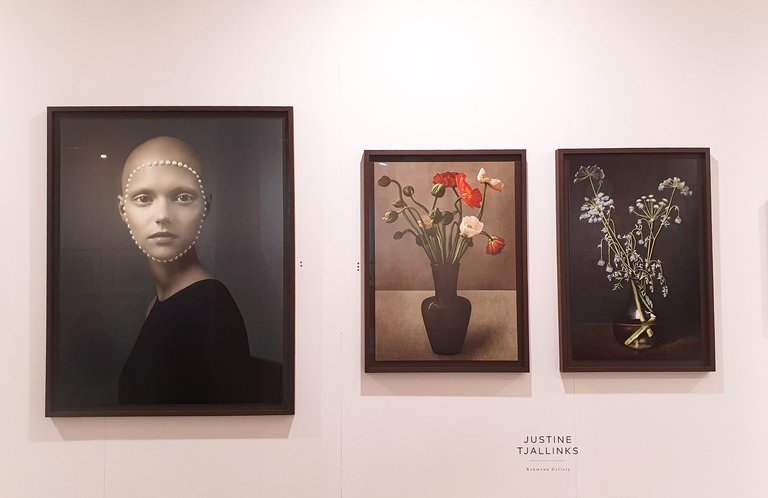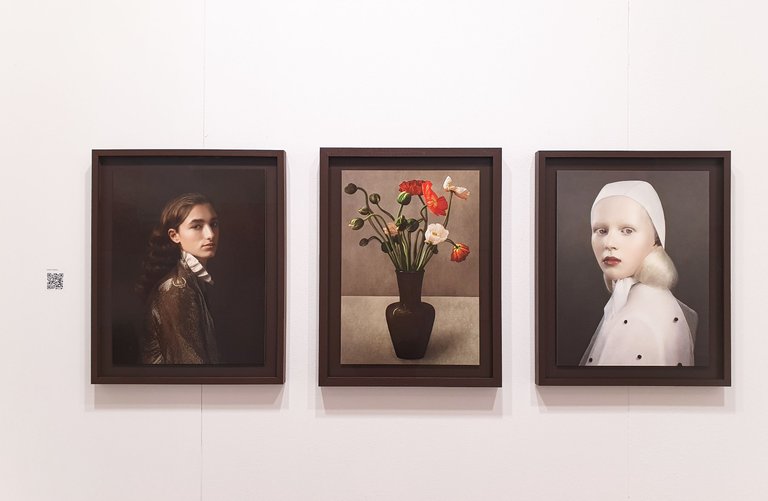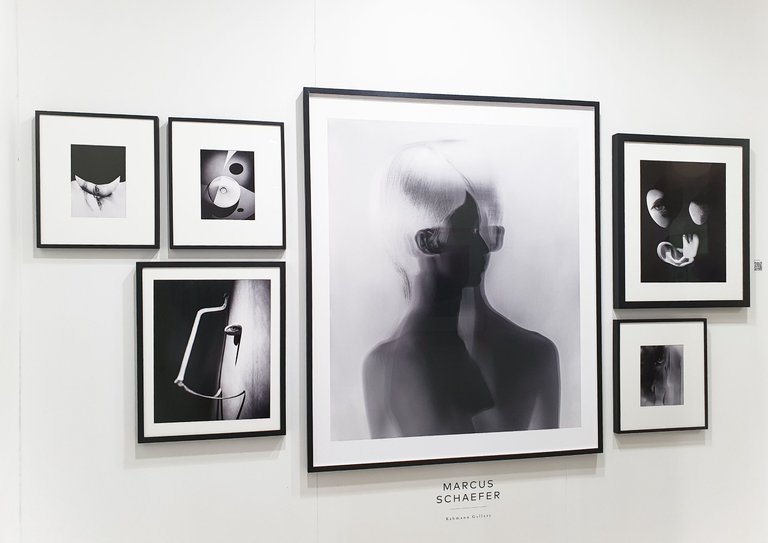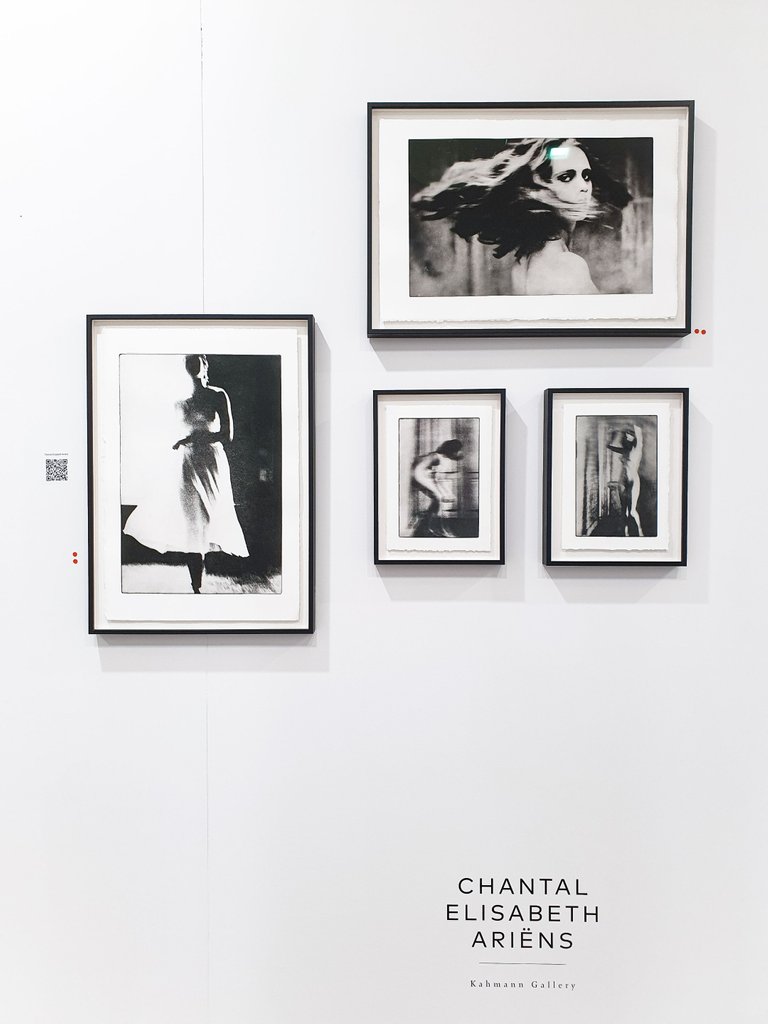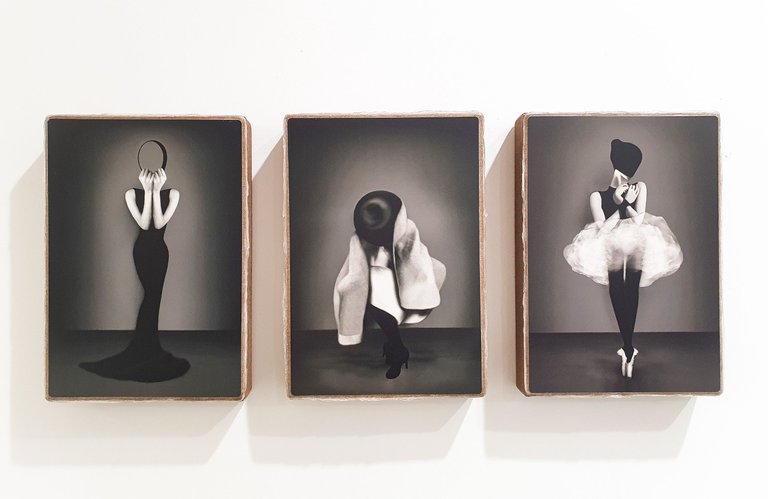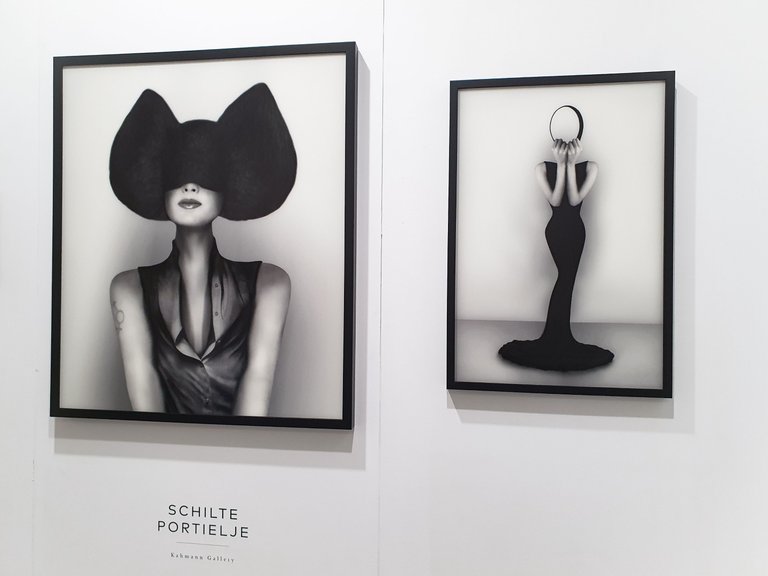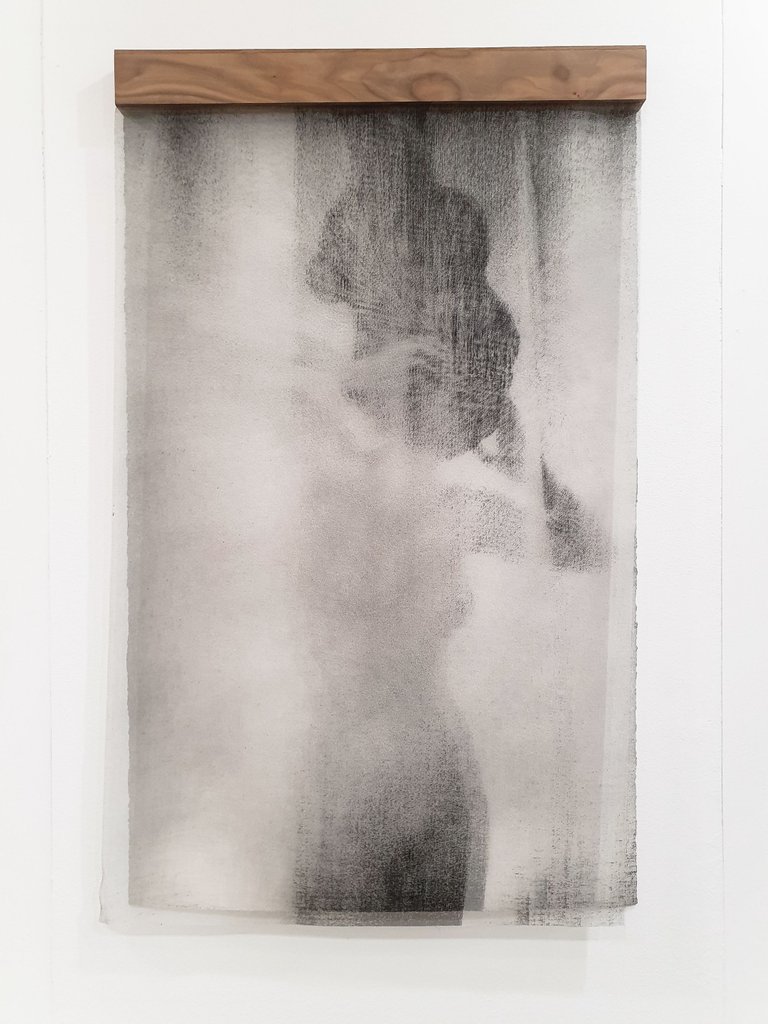 All content by @itchyfeetdonica. Thank you for visiting!
图文 by Donica,谢谢来访!=)


---
For the best experience view this post on Liketu