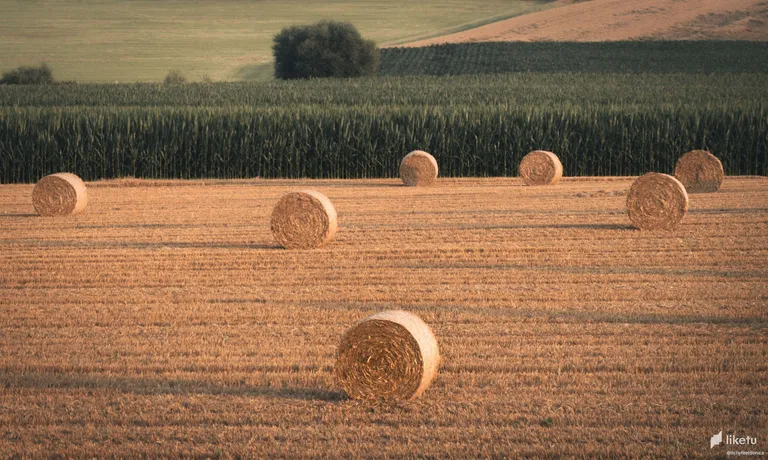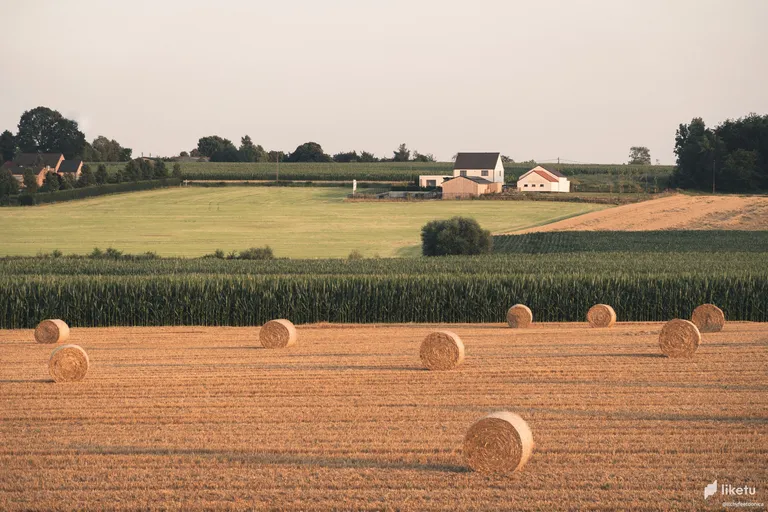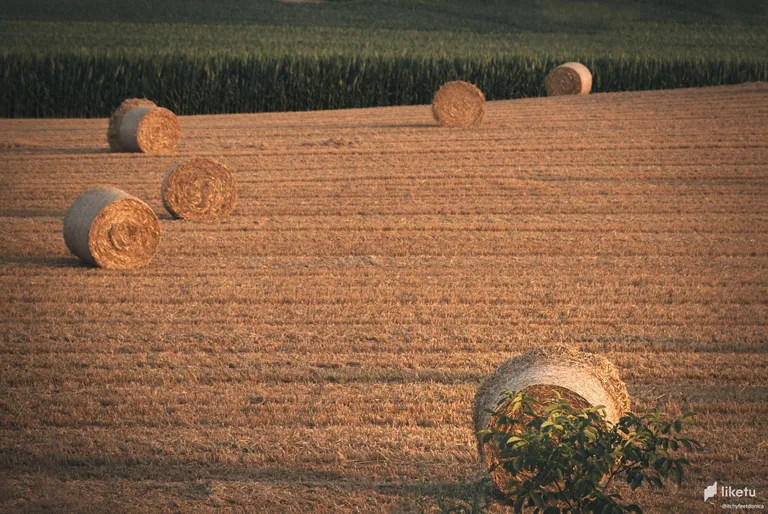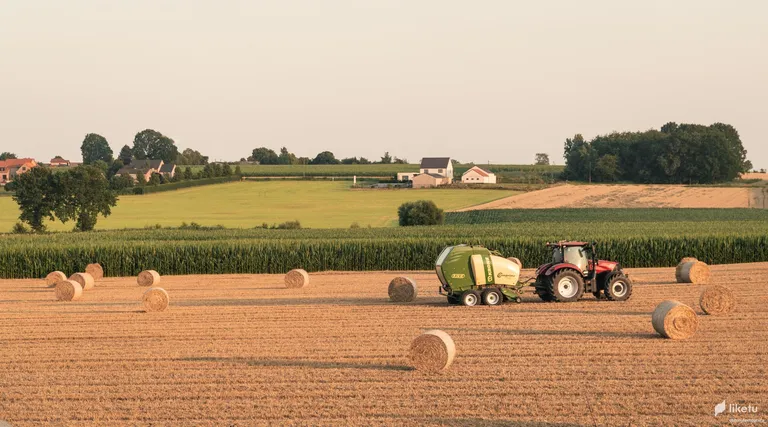 I recently saw quite a lot of hay bales in France, both in the fields and on the road being transported by trucks. Depending on the baling equipment, some are round, while others are square or rectangular.
I took a few photos of some patriotic-looking ones that I thought were amusing and creative.🙂 These were wrapped by tri-color covers inspired by the French national flag. However, it was already quite dark without any lights when I spotted these along the roadside.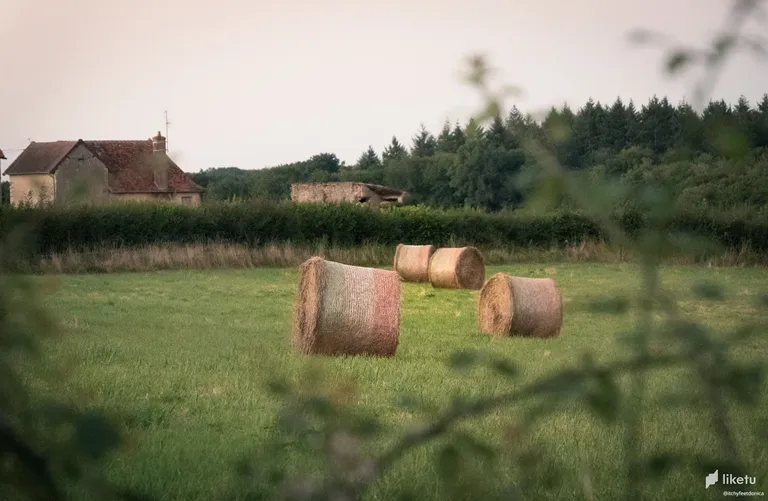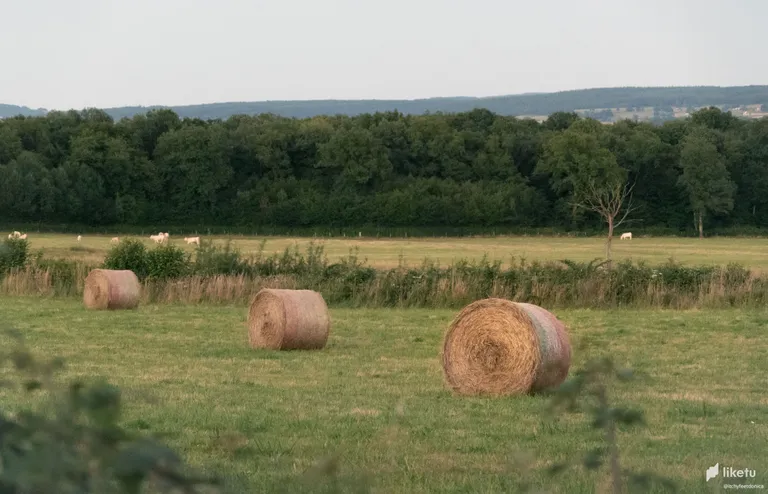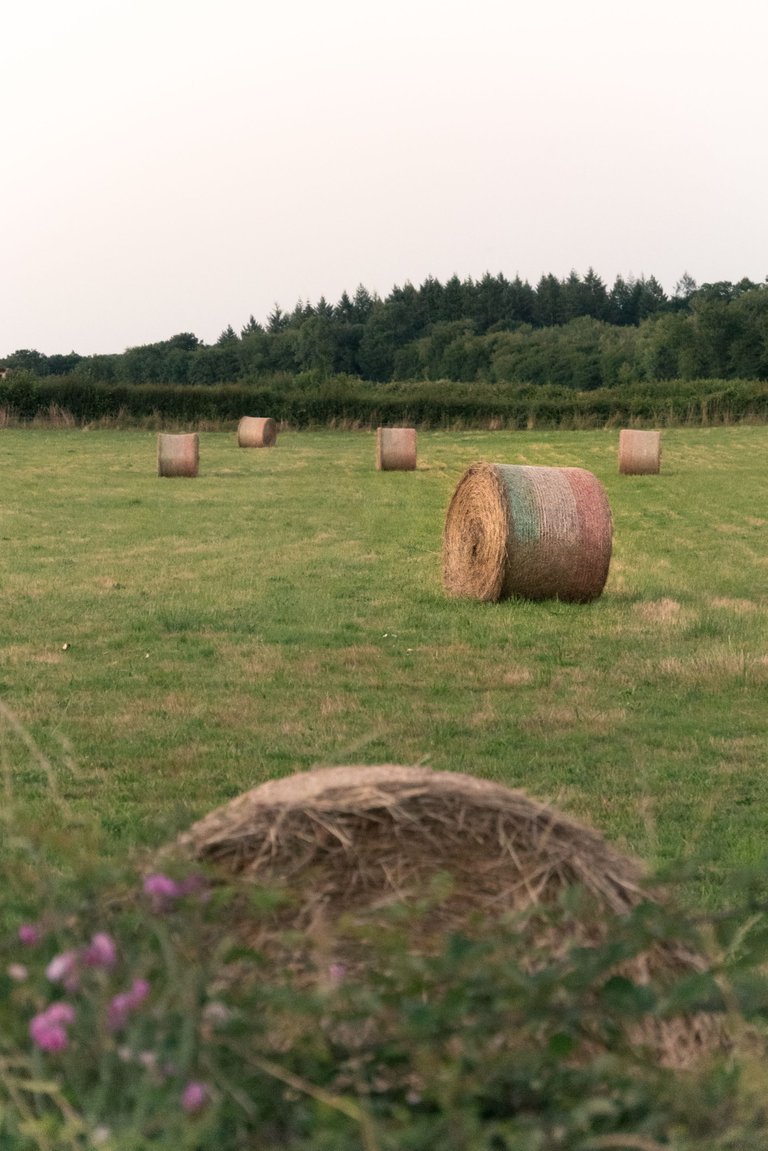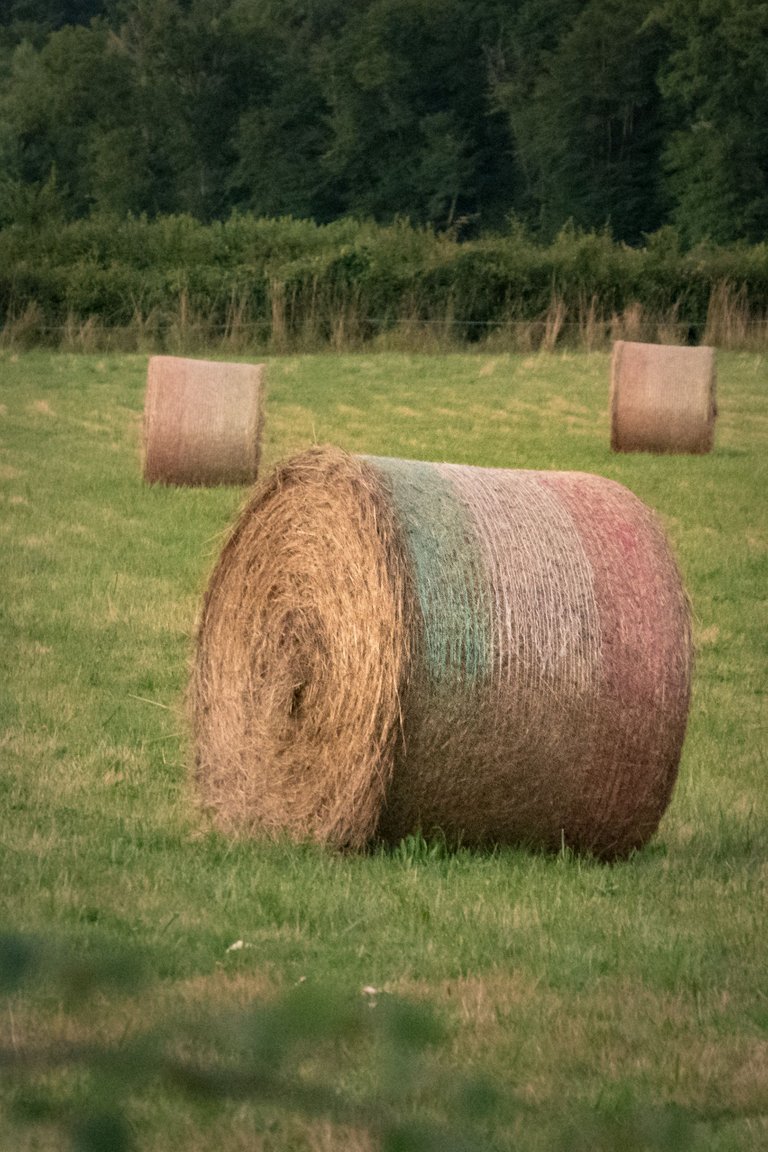 ---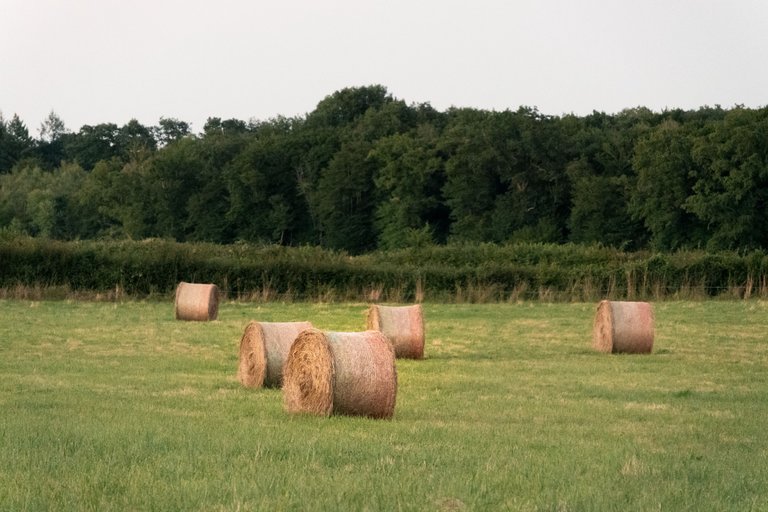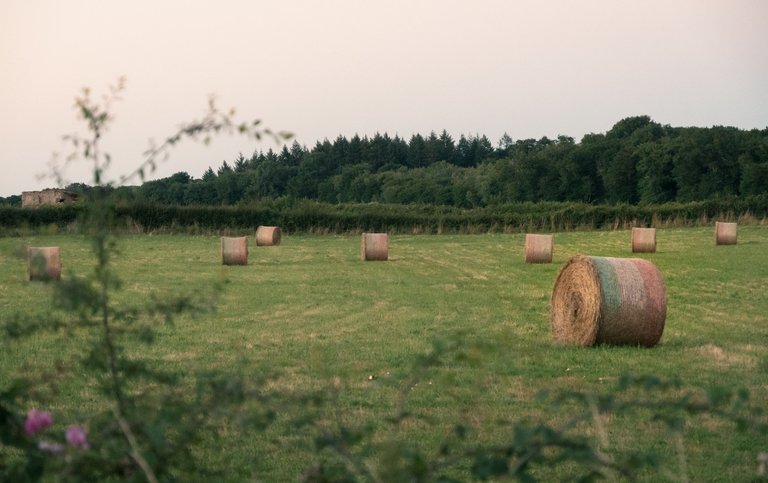 So I'd like to share another set of photos from Belgium taken exactly one year ago, with these hay bales captured in better lighting conditions at sunset. I liked how the yellow round bales were soaking in the gentle golden light rays. The other crops and farm houses added to the cozy and peaceful atmosphere of the scene.
They are my entry to Deranged Photography Contest's Yellow theme. He runs these contests on Liketu, each week with a different theme. Check them out if you would also like to join the fun!
It was interesting to see the farmer operate the tractor and machine to bail the hay and drop the wrapped bundles. Given that I didn't grow up in the countryside and had rarely seen it before, it was intriguing to observe the entire process.
I was told that hay is typically cut from July to September, depending on the material and weather. Normally, earlier cuts occur this month and later cuts occur the following month, which is beneficial for a hay meadow when compared to cutting at the same time each year.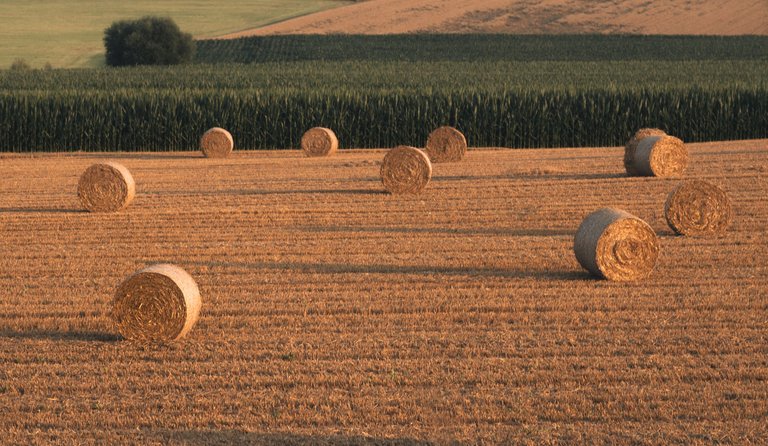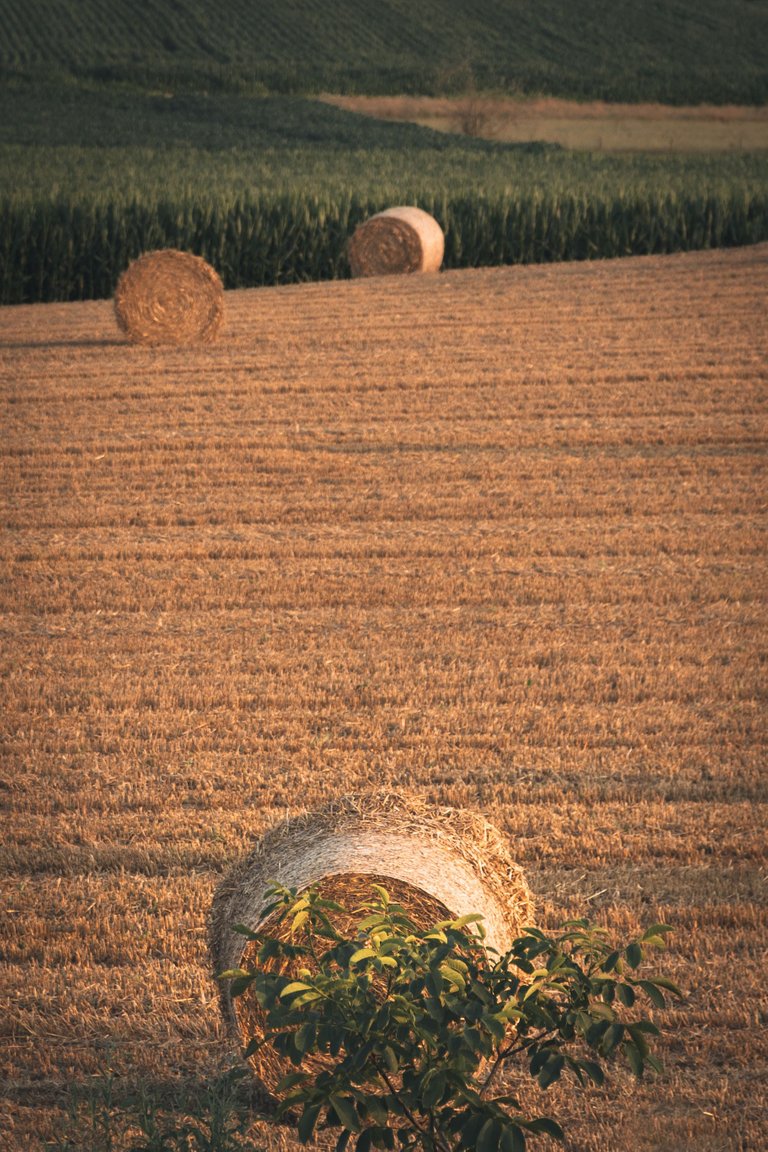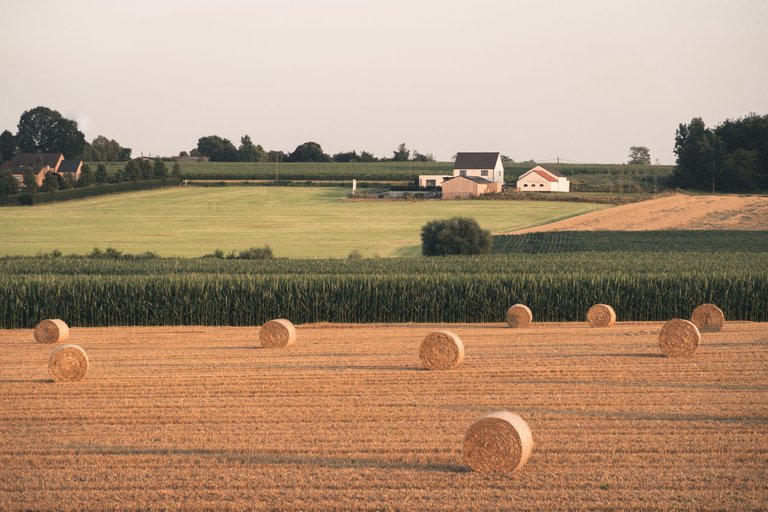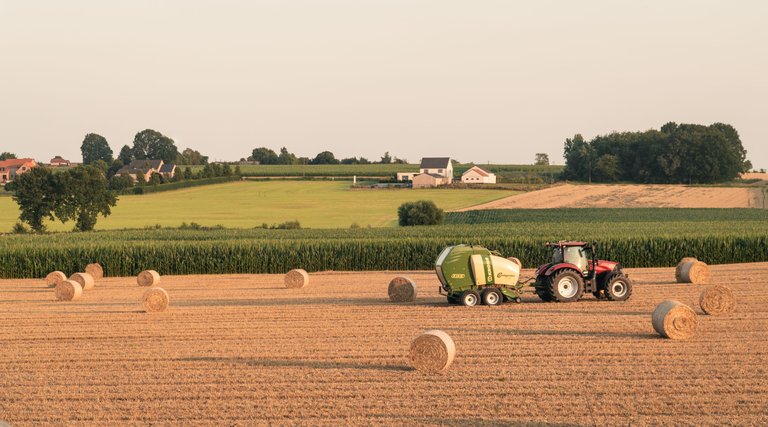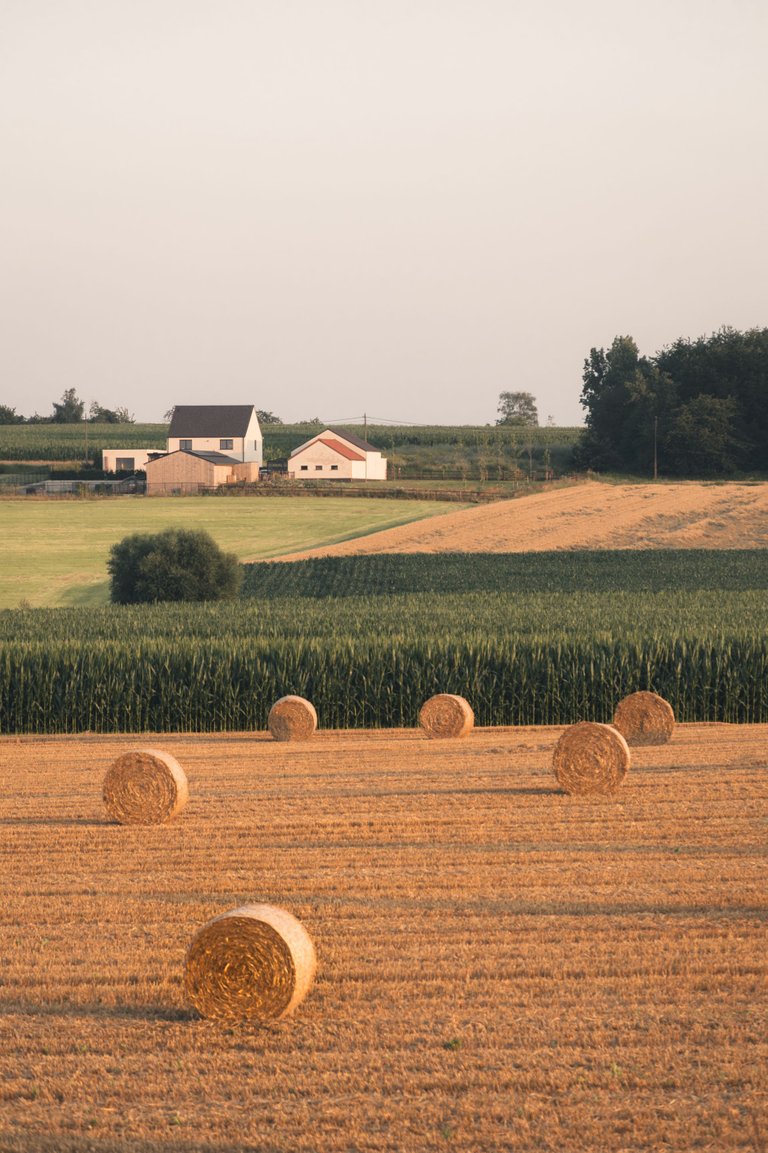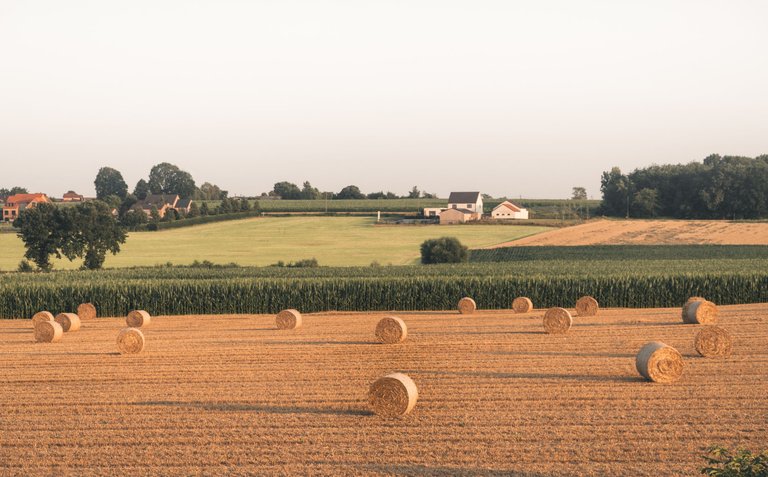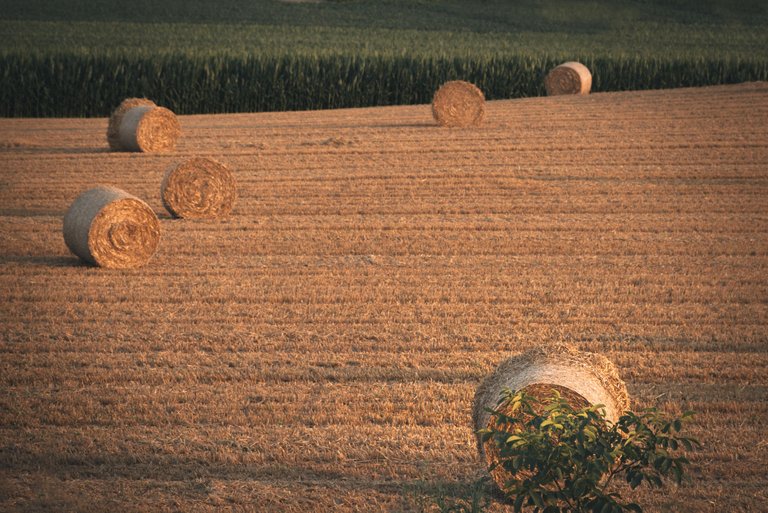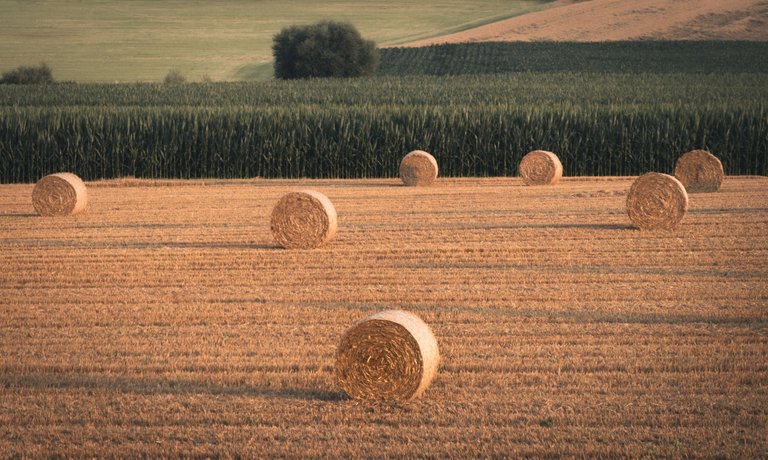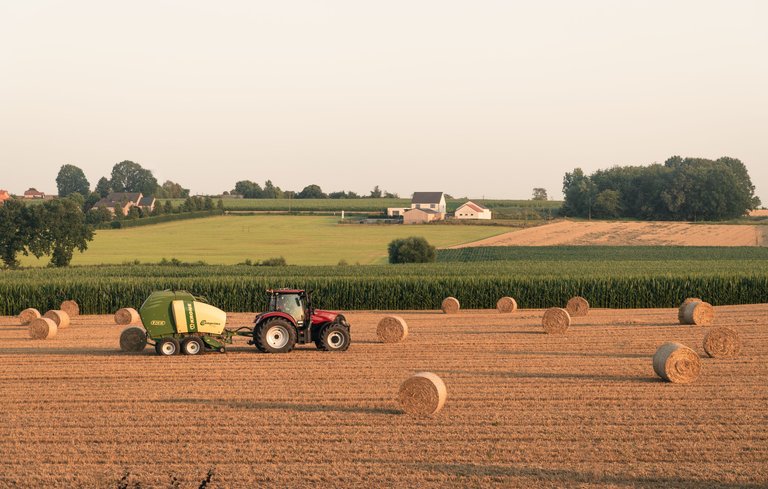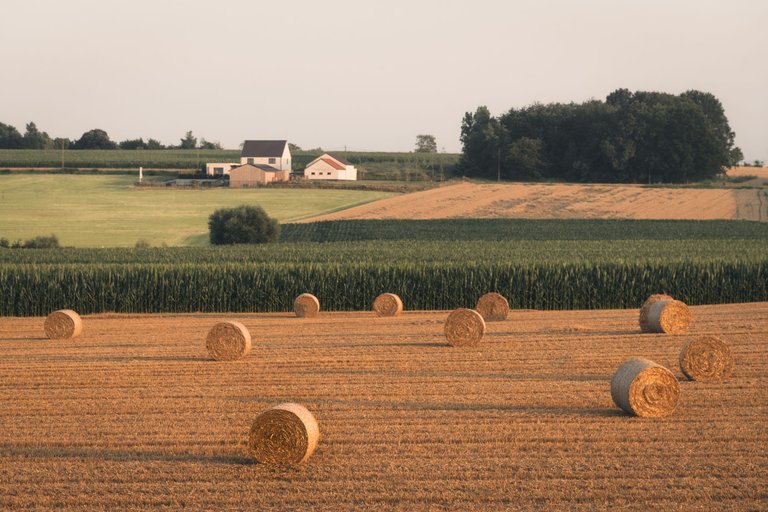 最近看到很多干草垛,有的在田地间,有的在谷仓里,还有的挤在路上跑着的大卡车后面。根据打包设备的不同,有些是圆形的,有些是方形的。
我拍了几张看起来挺有意思的草垛,这些干草被三色外套包裹着,就像穿着法国国旗。然鹅,当我在路边发现这些爱国的草垛时,天色已接近全黑,照片效果并不好。
所以我再来分享另外一组干草垛的照片,是去年这时候在比利时拍的。当时正是日落之前的黄金时段,柔和的光线洒在浅黄的草包上,一派温暖祥和的景象。
我看着农夫操作拖拉机和压捆机把干草捆起来打包,然后一捆捆放下来,就像生下一个个金蛋。以前没在农场亲眼见过这详细的步骤,所以这次目睹到整个过程觉得很有趣。农夫告诉我,这边的干草通常从七月到九月收割,取决于材料和天气。一般早割在七月,晚割在八月,相比每年的同一时间收割,更有利于草甸。
All content by @itchyfeetdonica. Thank you for visiting!
图文 by Donica,谢谢来访!=)


---
For the best experience view this post on Liketu