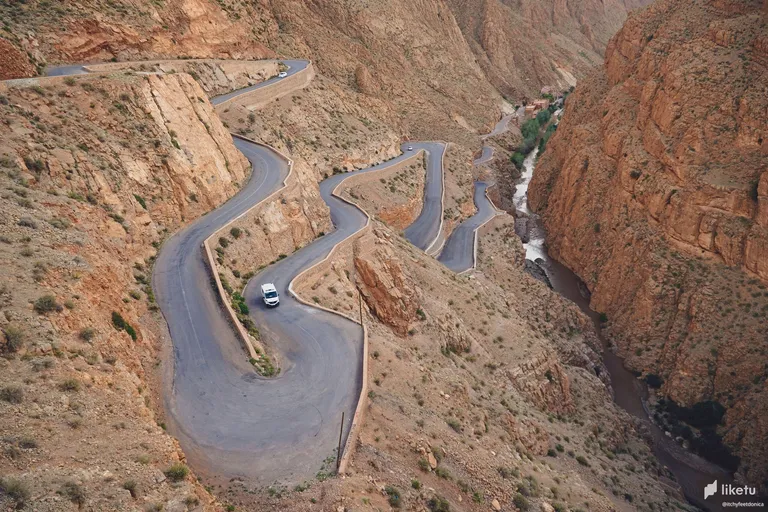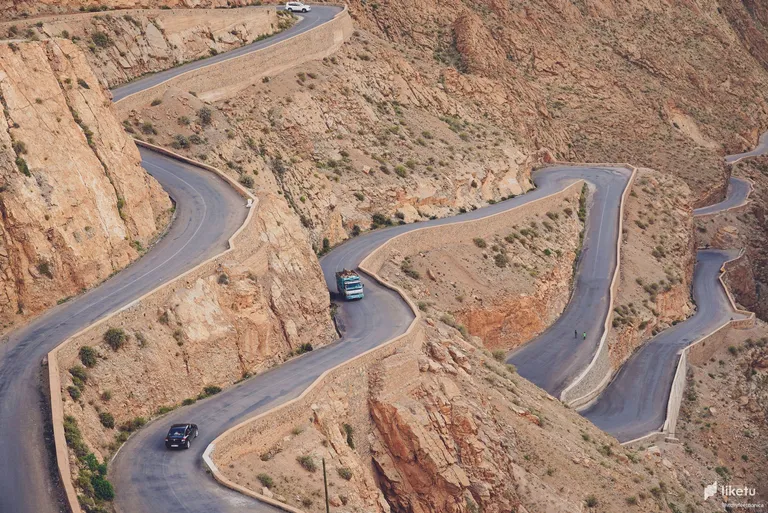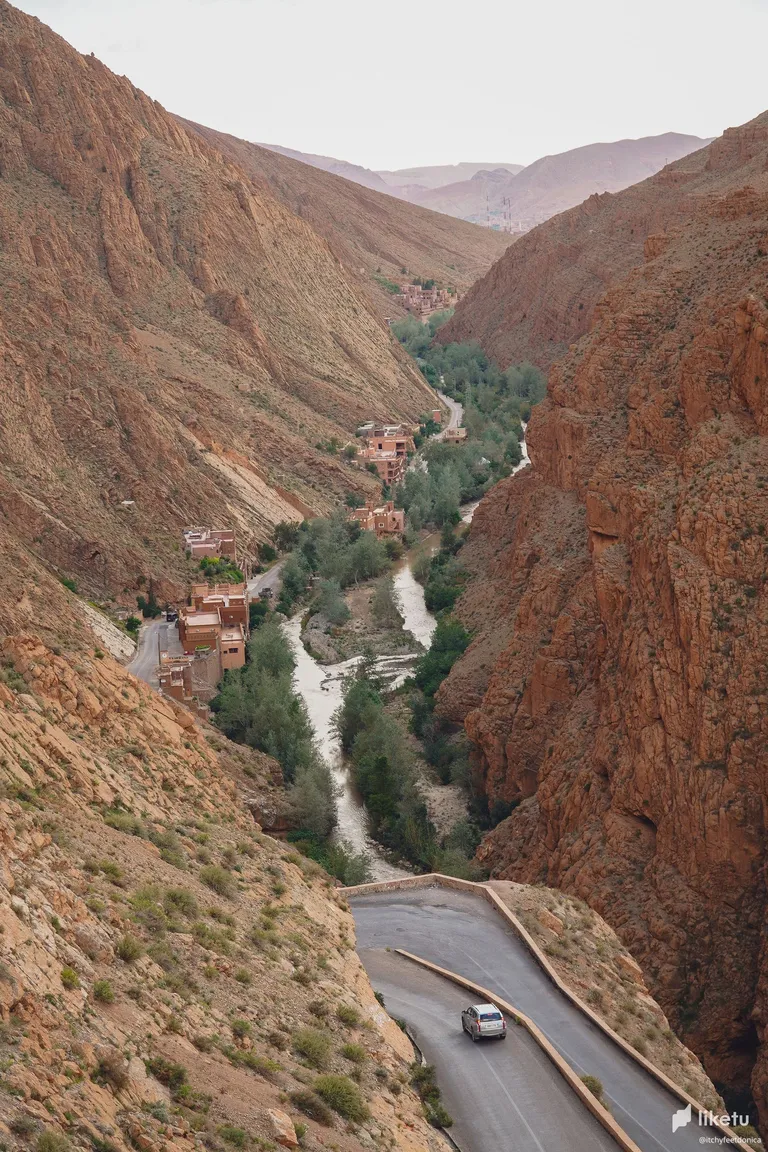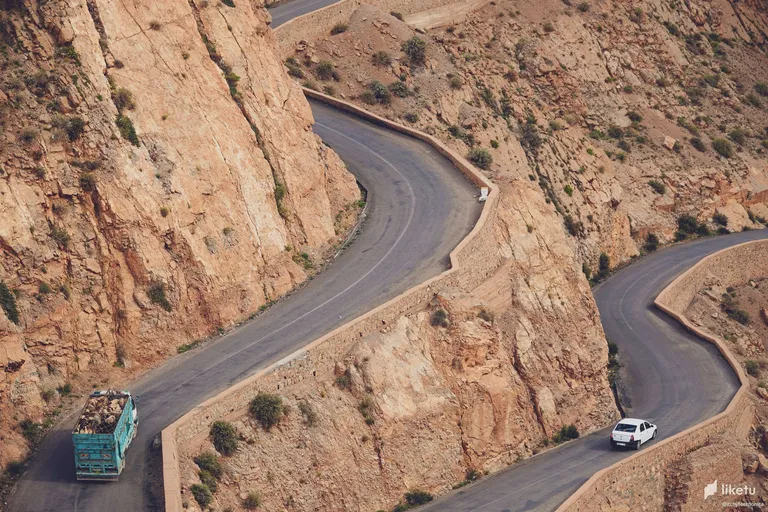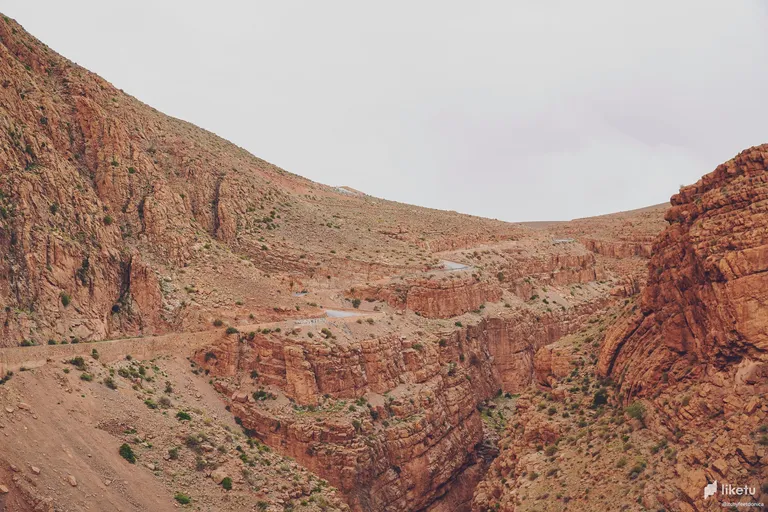 When I saw Qurator's Photo Quest for this week, Twists and Turns, the first image came to my mind is the serpentine road in Dades Gorge of Morocco. So, in this post, let's take a ride together to this breathtaking mountain pass!
Driving through this beautiful canyon was an incredible experience, and it required some skills and patience too. I saw some heavy trucks moving slowly up the road, such as the big blue one filled with sheep. Looked pretty tough for them.
As you can see in my photos, there is also a river at the bottom. The Dades River, which originates in the high Atlas Mountains, has carved out the rugged gorges with its flowing water over the years.


看到这个星期Qurator摄影活动的主题Twists and Turns,第一个映入我脑海的画面是摩洛哥Dades Gorge的蛇形山路。今天我们就通过一些照片来一起看看这处让人惊叹的山谷。
起源于阿特拉斯山脉的Dades河蜿蜒流淌,刻划出了崎岖的大峡谷。虽然看起来风景如画,驾车穿越这里却很考验技巧和耐心,我开了一小段租来的小车已经快要手心冒汗,别说那些又大又重的货车了。路上还看到有载满绵羊的卡车,沿着这九曲十八弯缓缓爬升,感觉真不容易呀。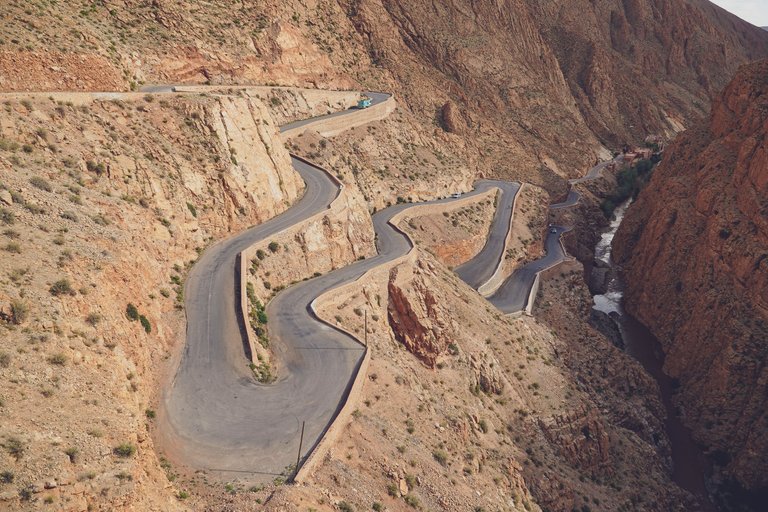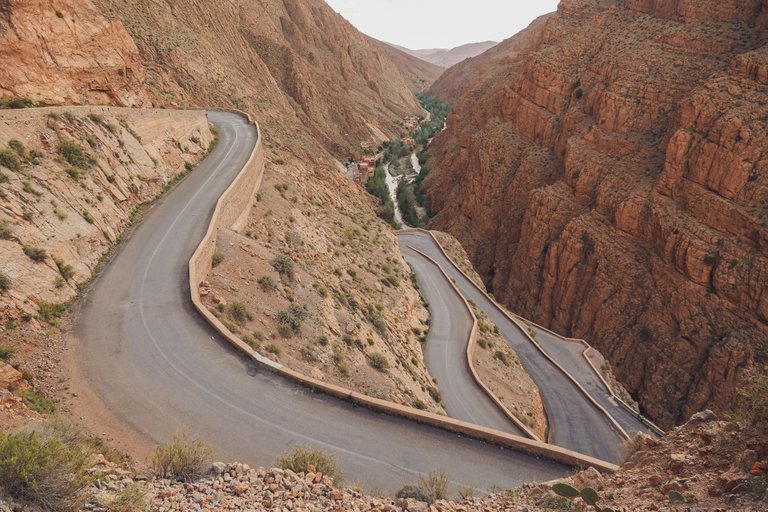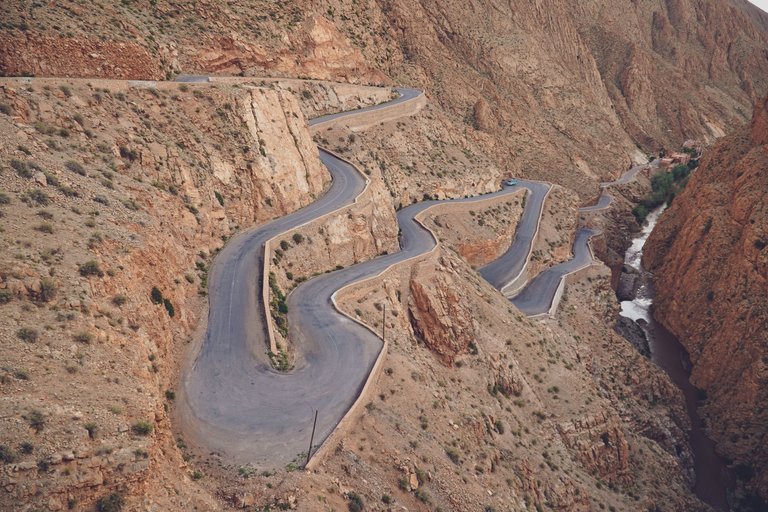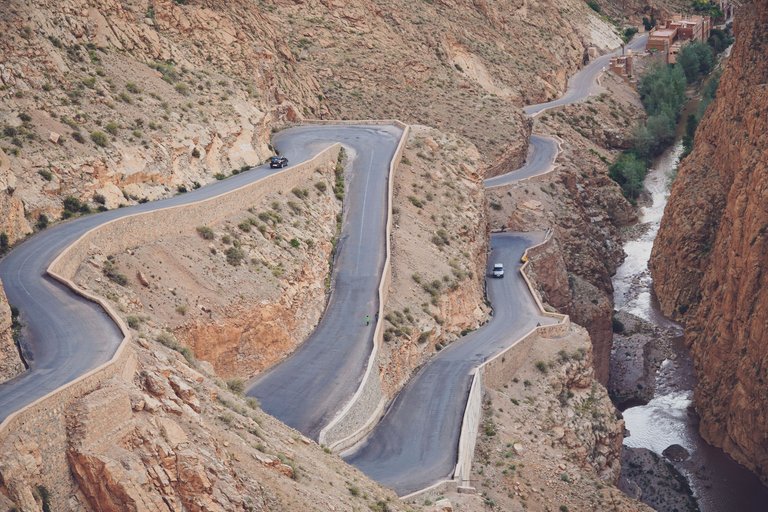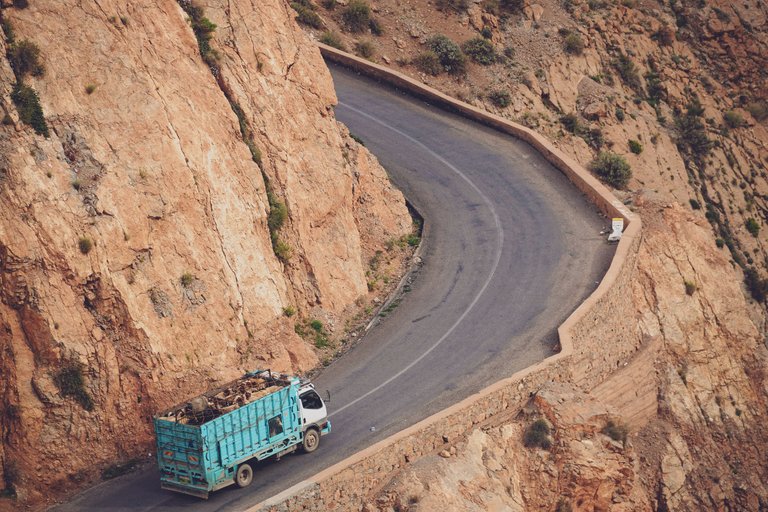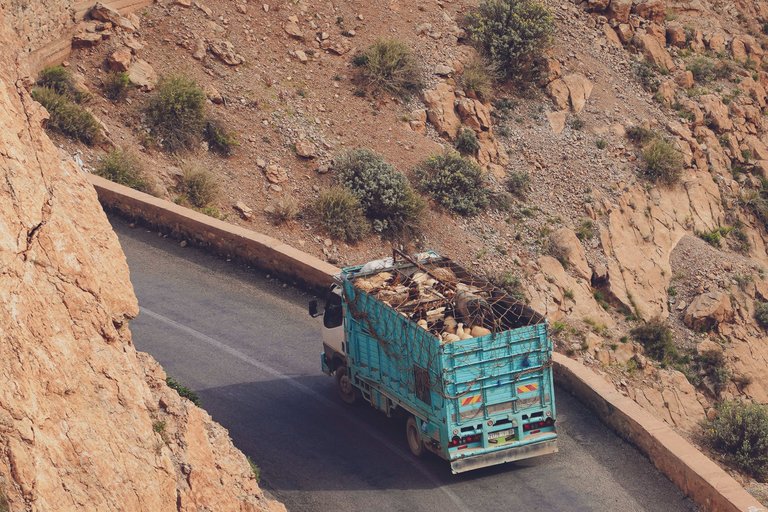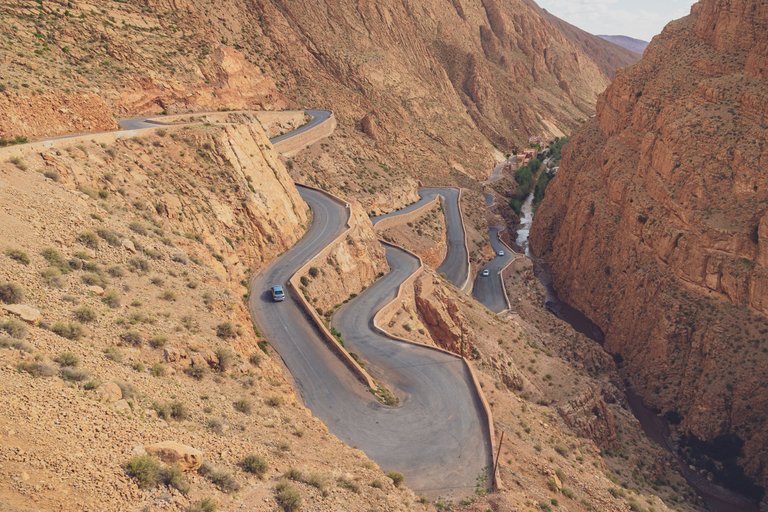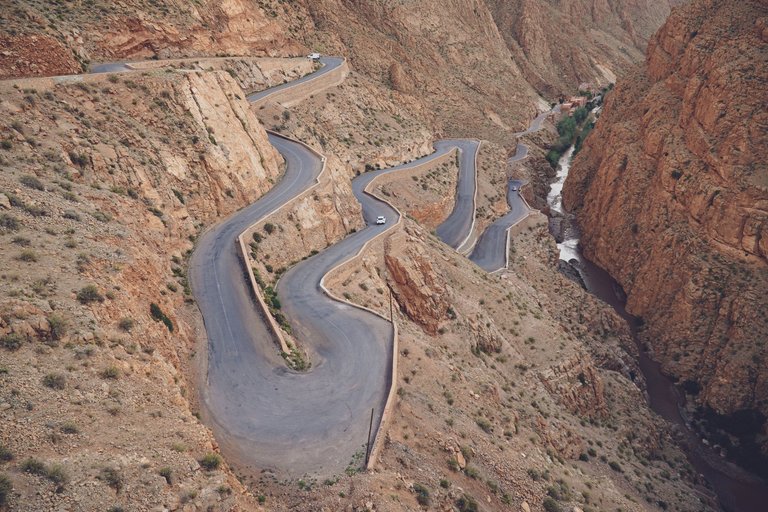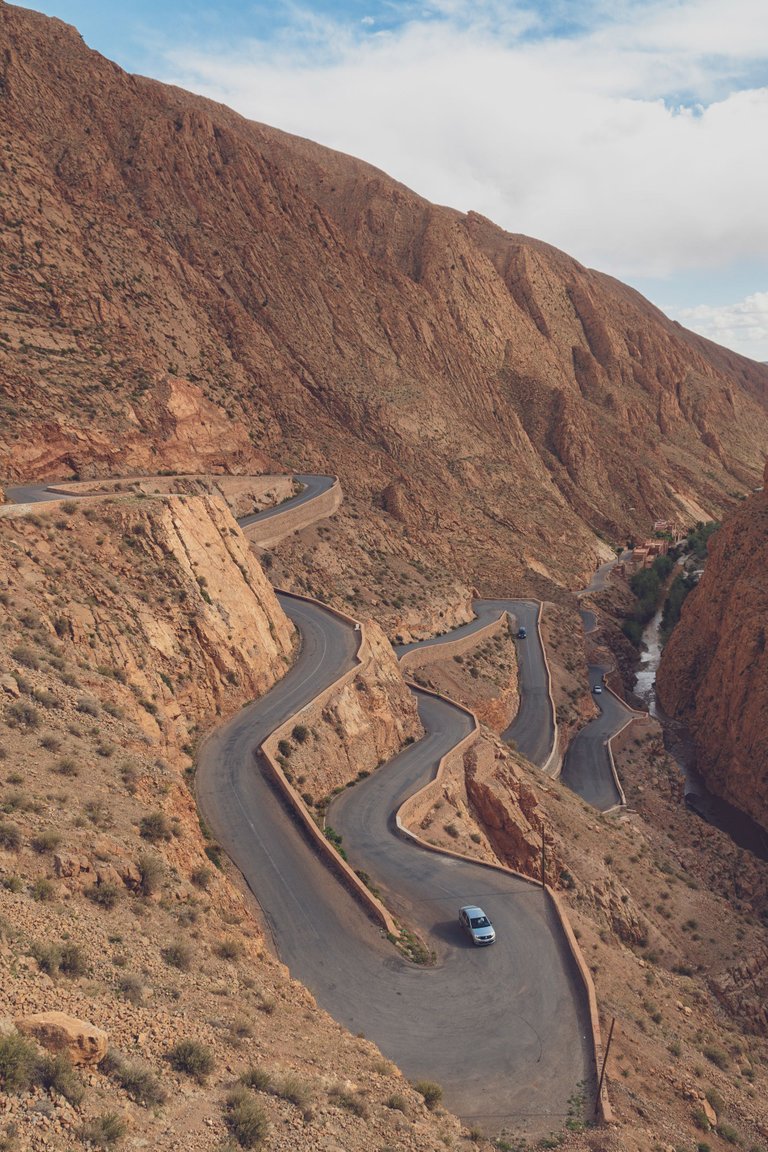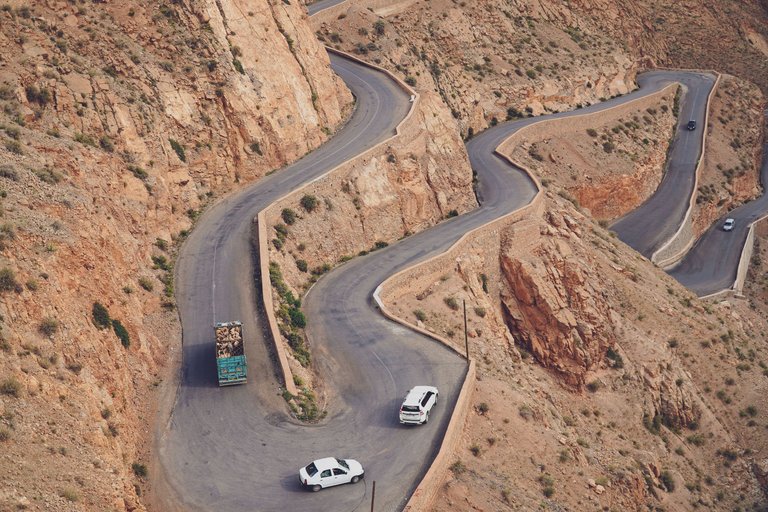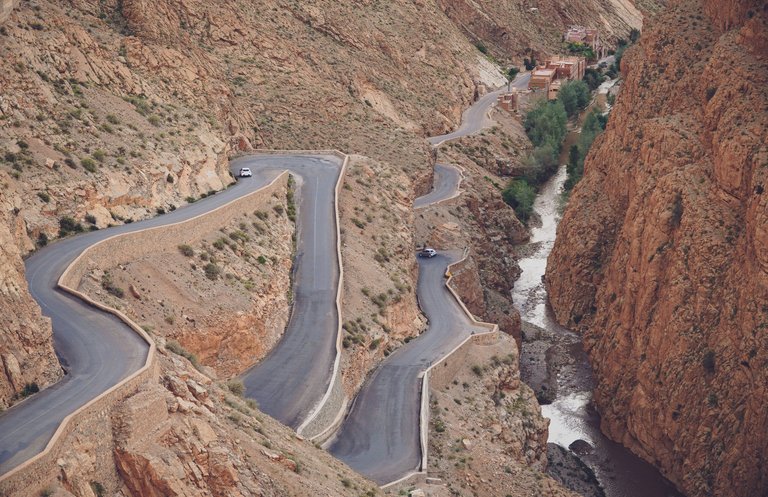 ---
This road reminds me of the series I did before: When the Trip Is the Road Itself. That was over 3 years ago on Steem, so now I'm pasting another two photos of Twists and Turns from the previous posts, in case some new friends have never seen them:
这条曲折的山路让我想起几年前做的系列: 路途亦风景。现在也贴两张照片过来,分别拍自摩洛哥Quarzazate附近和瑞士南部山区:


Another zig-zag route in Morocco, on the way to Marrakech from Quarzazate: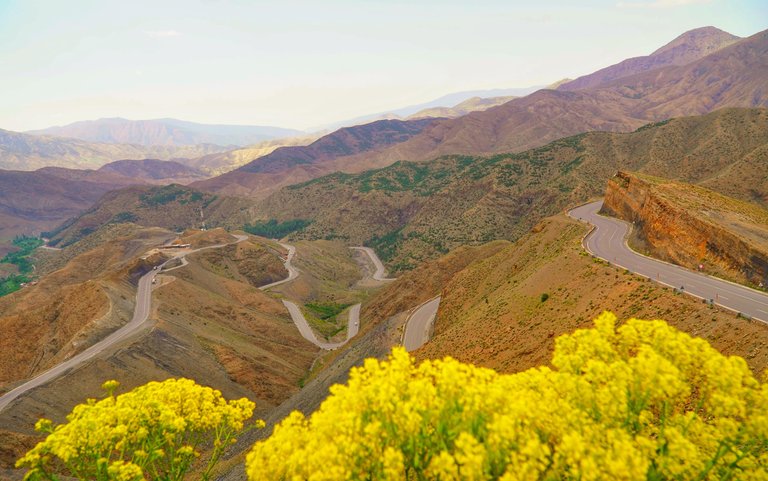 The exciting drive at Gotthard Pass in the Swiss Alps: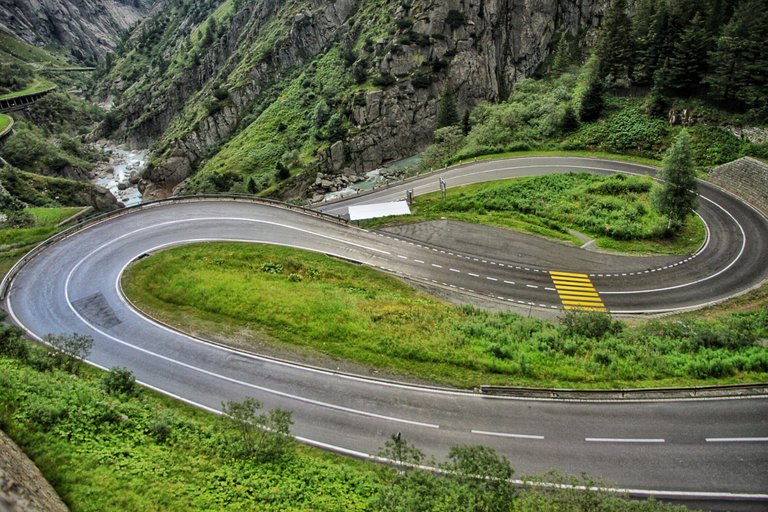 All content by @itchyfeetdonica. Thank you for visiting!
图文 by Donica,谢谢来访!=)


---
For the best experience view this post on Liketu