Amidst all of the mayhem of the fires, now the floods and crypto in tandem.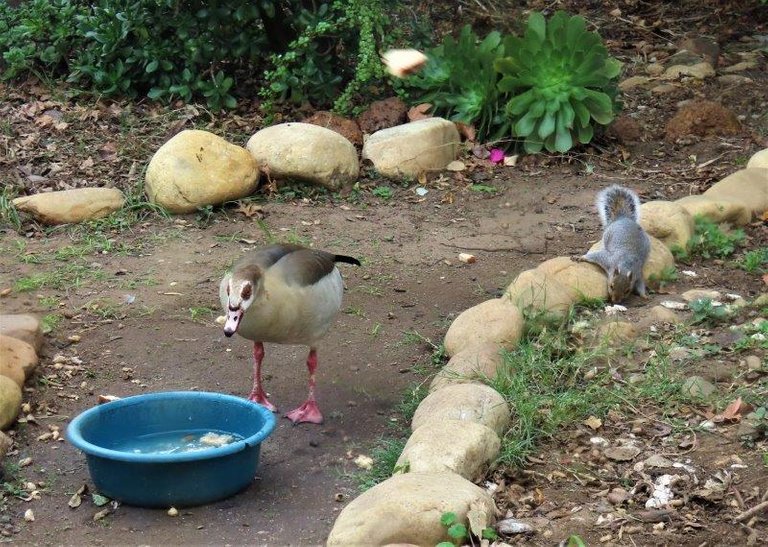 This took place, as the young squirrels have not met Harry the Egyptian goose yet.
Oh yes, things have been very tough here of late as we have mountains of damages to climb and people to help now in the midst of cold and rain. In case you don't know, it is now winter in South Africa and our temperatures are steadily dropping.
It is at times like this that we don't sit with our hands in our hair, as action is needed.
Of course laughter is always good medicine in tight spots. (For me at least)
Look below how the squirrel eyes the new strange chicken.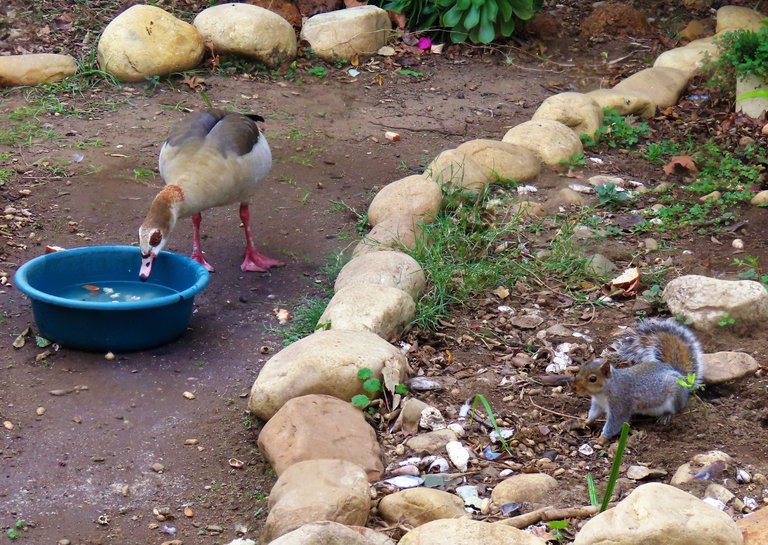 Hello, he said, I am a squirrel and what are you?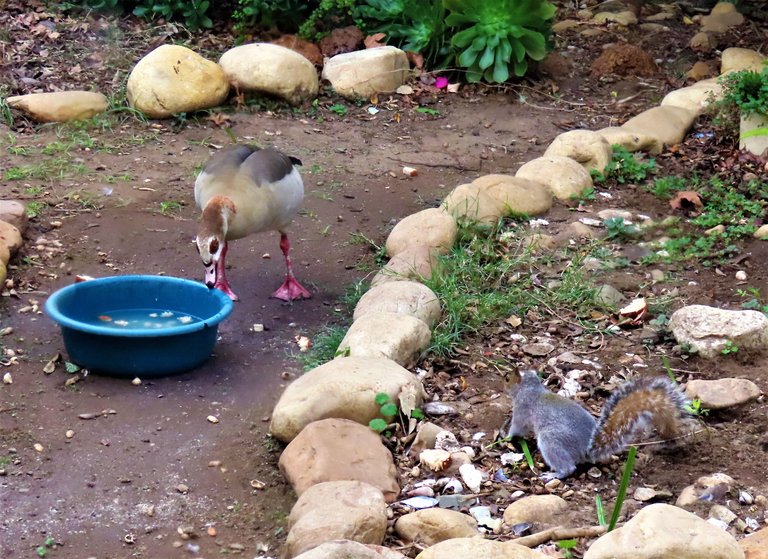 But the stranger didn't answer.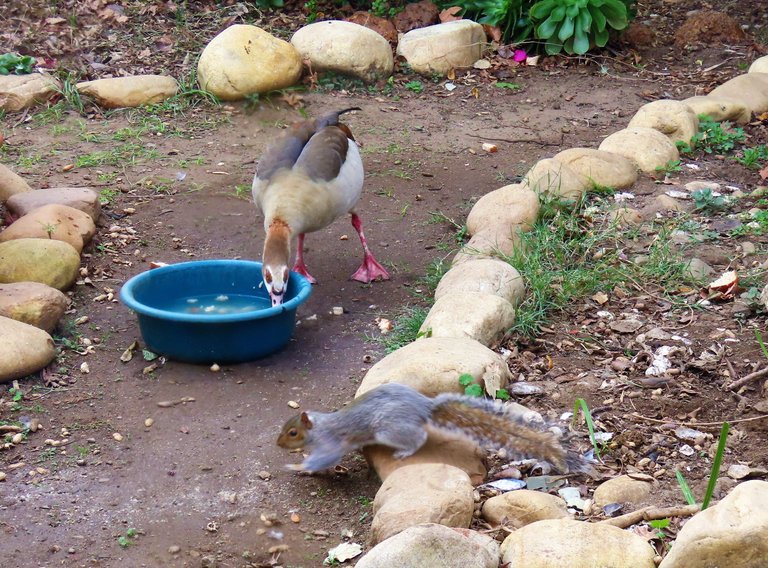 So the squirrel decided to meet eye to eye.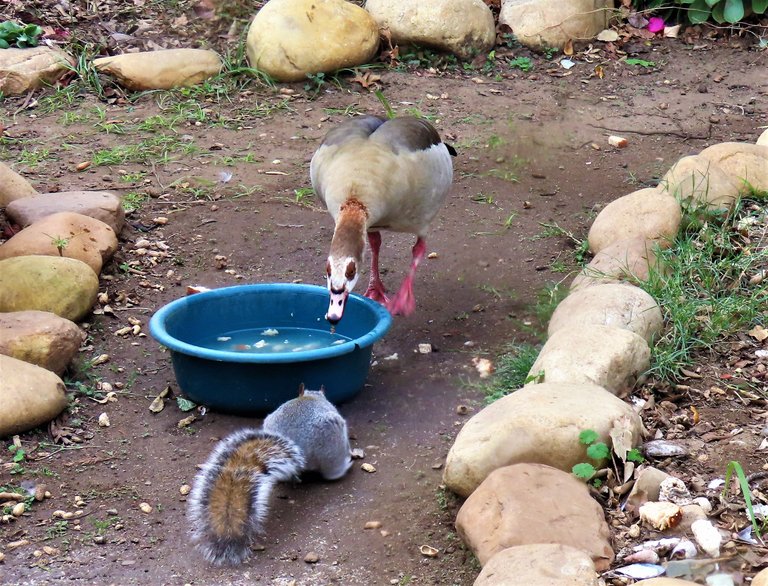 All of a sudden sheer pandemonium, as the stranger doesn't like company.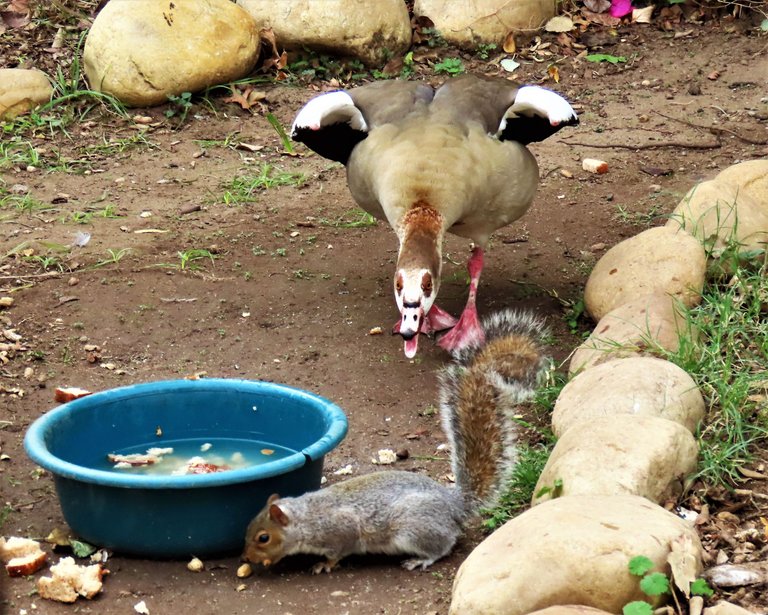 Get, get, get, Harry shouted and the squirrel scattered hahaha.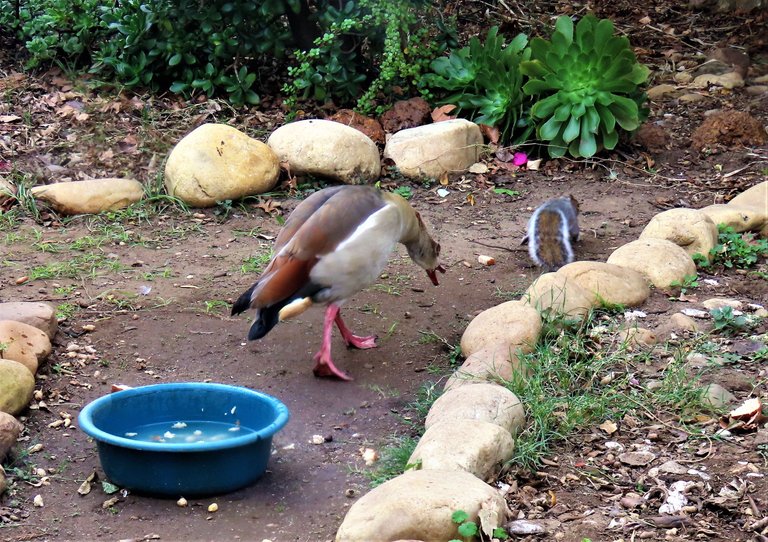 Now before I am stoned, I know that the post is good for the #featheredfriends community, or the #amazingnature community, but I wanted to get the laugh into our #silverbloggers community. I will cross post it into either of the other communities as they are also our friends.
We have a few young squirrels here that do not know Harry and Sally (the geese) as they have arrived for the winter breeding season and it's going to be fun watching the other youngsters meeting the geese for the first time.
For now I was happy to get this as it takes one's mind off the dismal situations that we find ourselves in.
I really hope that you have enjoyed the post.
And That's All Friends.
Photos by Zac Smith-All Rights Reserved.
Camera: Canon Powershot SX70HS Bridge camera.
Thank you kindly for supporting a post on behalf of @papilloncharity