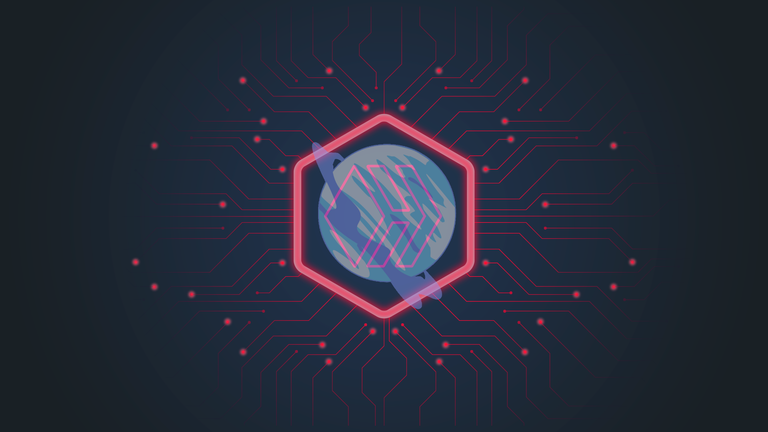 Hello community!
For the September update, we have a special announcement. Since yesterday, we changed how the Hive rewards for the delegators are calculated. Previously we shared 85% of the curation rewards, and the rest was used to grow the account. Now that we are a witness and in the top 60, we have been earning decent rewards, more than enough to pay for the Privex server, the witness operators and to accumulate for the future. So now we will calculate rewards in a slightly different way, making the rewards for the delegators a little bit higher.
The goal is to make the vote from Aliento bigger and be able to support more users with better rewards. Our voting power has been struggling, but we try to support as many authors as possible daily. We try not to vote for the same user more than three times per week and be as fair as possible. We know we can't curate everyone on Hive, but we try to do our part.
¡Hola a la Comunidad!
Para la actualización de septiembre, tenemos un anuncio especial. Desde ayer, hemos cambiado la forma de calcular las recompensas de Hive para los delegados. Antes compartíamos el 85% de las recompensas de curación, y el resto se utilizaba para hacer crecer la cuenta. Ahora que somos testigos y estamos en el top 60, hemos estado ganando recompensas decentes, más que suficientes para pagar el servidor de Privex, los operadores de los testigos y para acumular para el futuro. Así que ahora calcularemos las recompensas de una manera ligeramente diferente, haciendo que las recompensas para los delegados sean un poco más altas.
El objetivo es hacer más grande el voto de Aliento y poder apoyar a más usuarios con mejores recompensas. Nuestro poder de votación ha estado luchando, pero tratamos de apoyar a la mayor cantidad de autores posibles diariamente. Intentamos no votar al mismo usuario más de tres veces por semana y ser lo más justos posible. Sabemos que no podemos curar a todo el mundo en Hive, pero intentamos hacer nuestra parte.
---
Stats for the past 30 days - Estadísticas de los últimos 30 días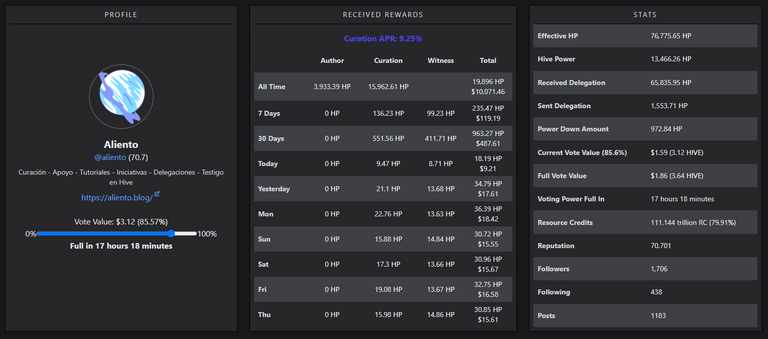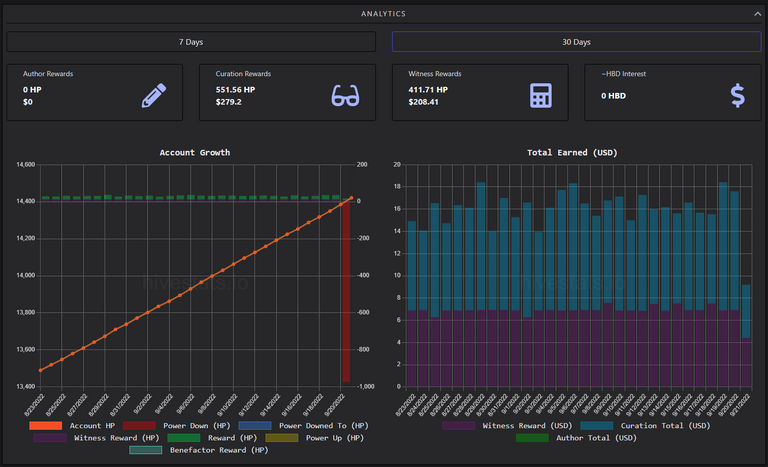 Aliento's curation rewards are over 550 Hive Power a month, and the Witness rewards are over 410. We are not a big fan of curation reports, but we do one weekly on the @aliento.love account, where we share 100% of the rewards with some curators from the different communities we support.
We haven't been very active with creating content, but we will aim at least to post a tutorial or helpful content once a week.
In the last seven days, we have voted on 208 different accounts and a total of 254 posts. Most of our votes are at least 25%. This way, we can go to the curation history of the account and make manual votes with @theycallmedan. Also, anyone is free to check out what we have votes and support the authors. We also welcome feedback or any warning in case of abuse.
Las recompensas de curaduría de Aliento superan los 550 Hive Power al mes, y las de Testigo superan los 410. No somos muy fans de los informes de curación, pero hacemos uno semanal en la cuenta @aliento.love, donde compartimos el 100% de las recompensas con algunos curadores de las diferentes comunidades que apoyamos.
No hemos sido muy activos con la creación de contenido, pero intentaremos al menos publicar un tutorial o contenido útil una vez a la semana.
En los últimos siete días, hemos votado a 208 cuentas diferentes y un total de 254 publicaciones. La mayoría de nuestros votos son de al menos el 25%. Así, podemos ir al historial de curación de la cuenta y hacer votaciones manuales con @theycallmedan. Además, cualquier persona es libre de revisar lo que tenemos votos y apoyar a los autores. También agradecemos los comentarios o cualquier advertencia en caso de abuso.
---
Final Words - Palabras Finales
Aliento has been active for more than two years, and we will keep working on the growth of Hive. We are thankful for all the delegators that believed in our project since 2020. Aliento keeps evolving, and we are not going to stop. If you find our efforts helpful, we invite you to support us by delegating to the project, following our trail, or voting for our witness node.
Aliento lleva más de dos años de actividad, y seguiremos trabajando en el crecimiento del Panal. Agradecemos a todos los delegados que han creído en nuestro proyecto desde 2020. Aliento sigue evolucionando, y no vamos a parar. Si te parecen útiles nuestros esfuerzos, te invitamos a que nos apoyes delegando en el proyecto, siguiendo nuestro rastro, o votando por nuestro nodo testigo.
---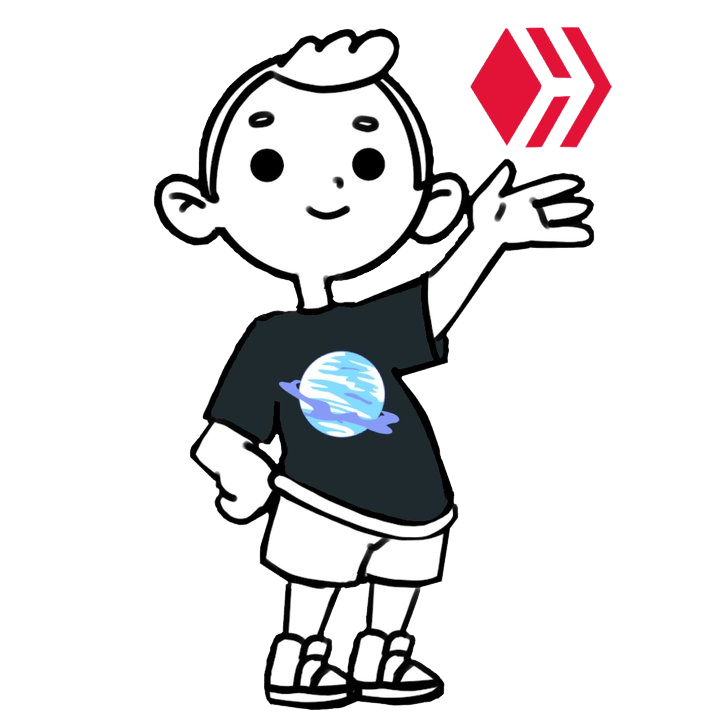 Main image by @doze - Edited in https://www.photopea.com - Aliento Logo by @grisvisa.