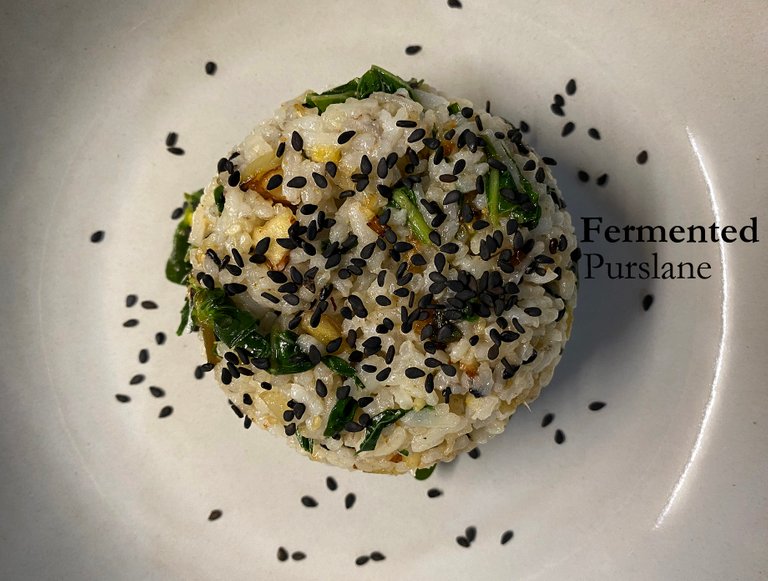 I have been working on this recipe for many years now. It started with simple string or green beans, garlic powder, and sesame seeds. Now, I have transformed it into a wild rice type of dish. The basic idea is still there.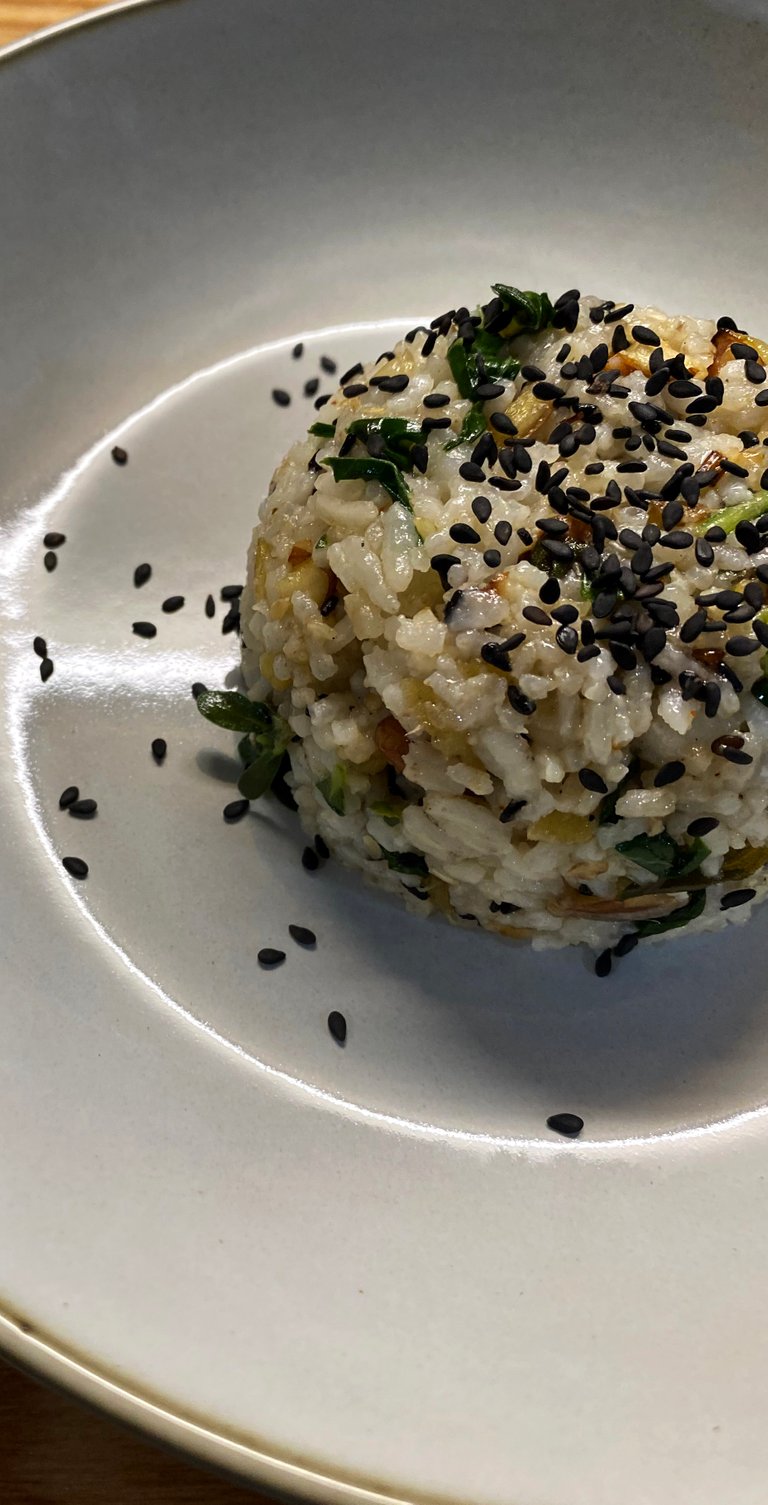 However, the ingredients have changed multiple times now. Moving away from green beans, I now utilize garlic chives, purslane, and African wild spinach or amaranth that grow in my garden abundantly. The main focus, however, is on purslane.
This herb or so-called weed, grows abundantly in my garden, growing between my fynbos plants, and between the pavement. It produces thousands of seeds and returns every year. I have tried to harvest the seeds to plant them, but the best thing to do is to leave them to self-seed.
This year, they have grown really abundantly, and I have used every opportunity to cook with them. Previously, I made a chutney in which I used purslane and spekboom/purslane tree.
This week, I want to showcase and share with you this recipe I have been working on for many years.
Two key ingredients, garlic powder and purslane, really make it something special. Use it as a side dish or a main dish, either way, it is amazingly simple, so delicious, and very nutritious! We can all do with more vegetables and leafy greens in our diet.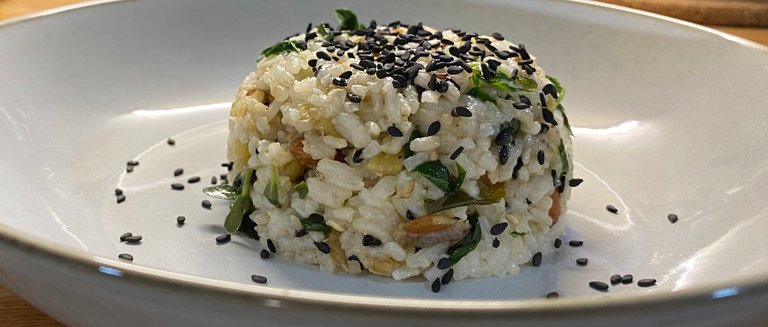 Ingredients
The dish requires the following ingredients:
Purslane,
Garlic powder,
Garlic,
Ginger,
Garlic chives,
Swiss chard,
Onion,
Sesame seeds,
Nuts, and
Rice.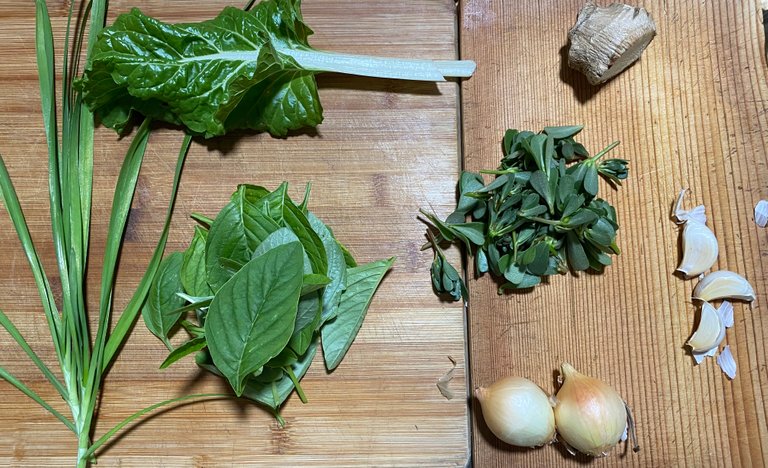 Purslane and the other so-called "weeds" grow really abundantly. It merely takes a mind shift from gardeners to seeing them as utilities and assets. It is basically free food!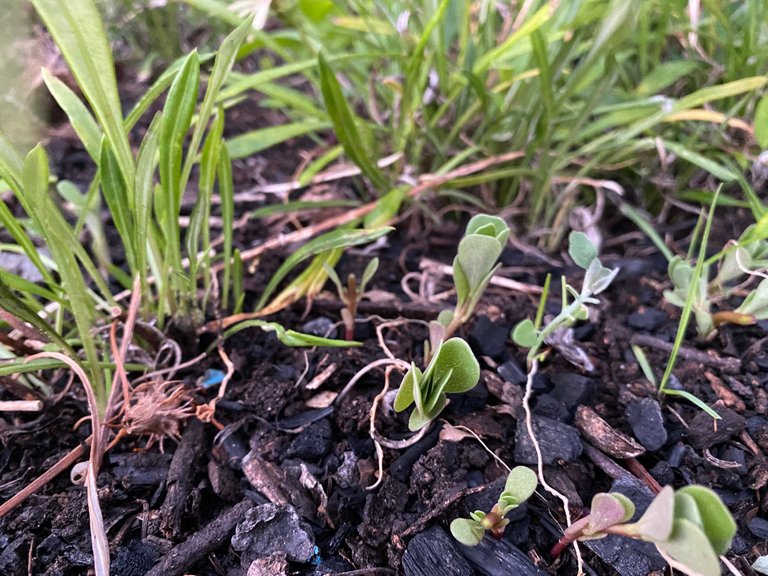 Here you can see some baby purslane plants still growing between my fynbos plants. I usually trim them hard but they just grow back!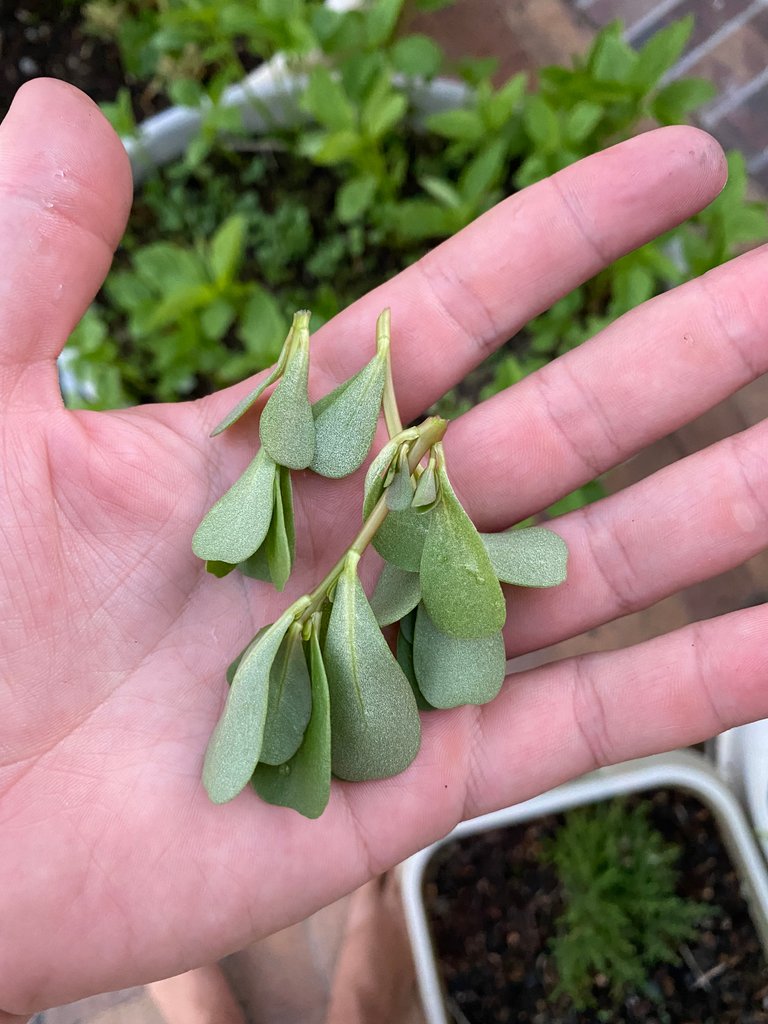 It is amazing just how much food you can harvest from your garden that is deemed to be "weeds". The following photograph showcases my harvest for this dish, it cost me nothing to grow them.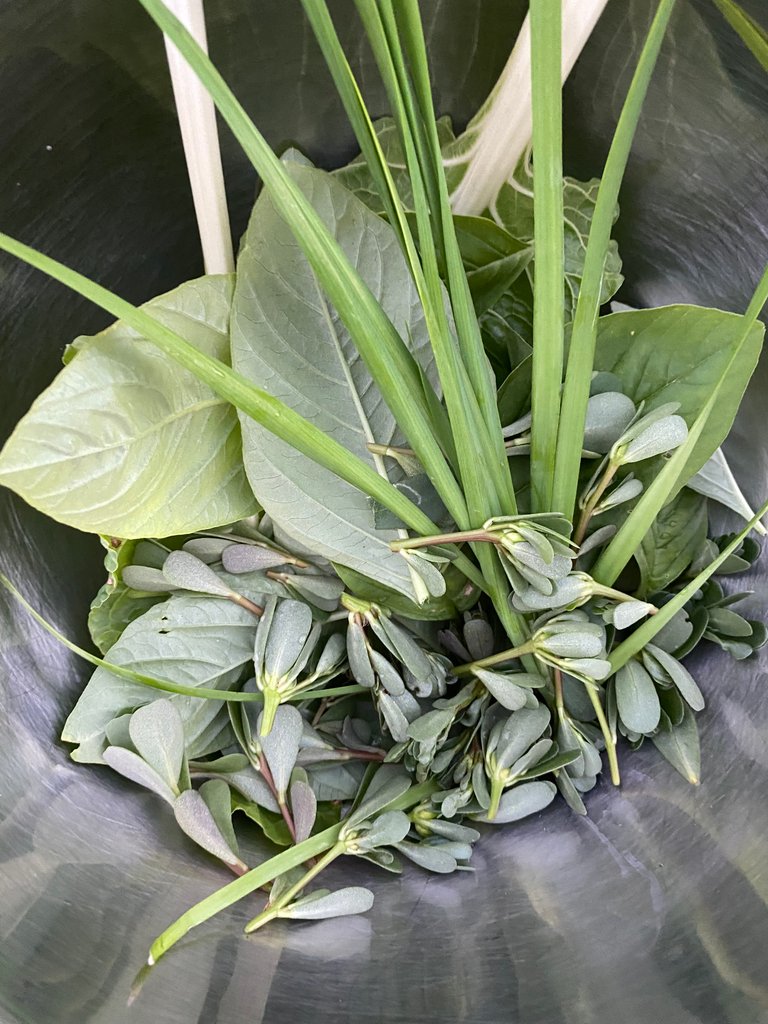 Yet most gardeners will throw these plants away because it pollutes and blemishes people's gardens.
In any case, below I share with you the process I followed to make this dish!
Method
Firstly, I cut everything into smaller pieces.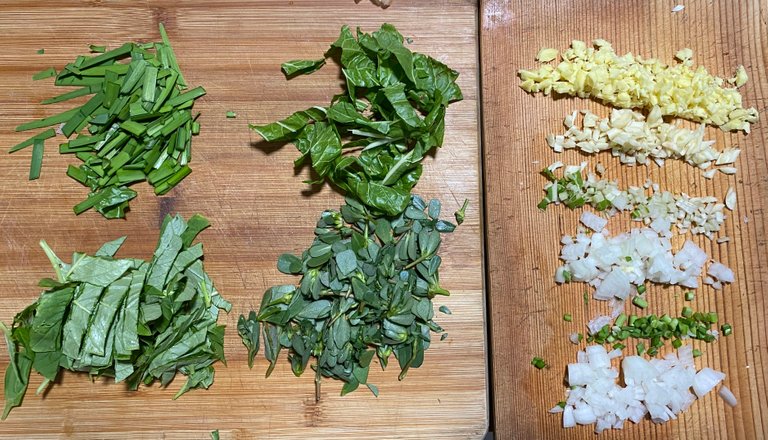 I separate the leafy parts from the white and sturdy parts. I then lightly fry and brown the onions, garlic, ginger, and swiss chard stalks.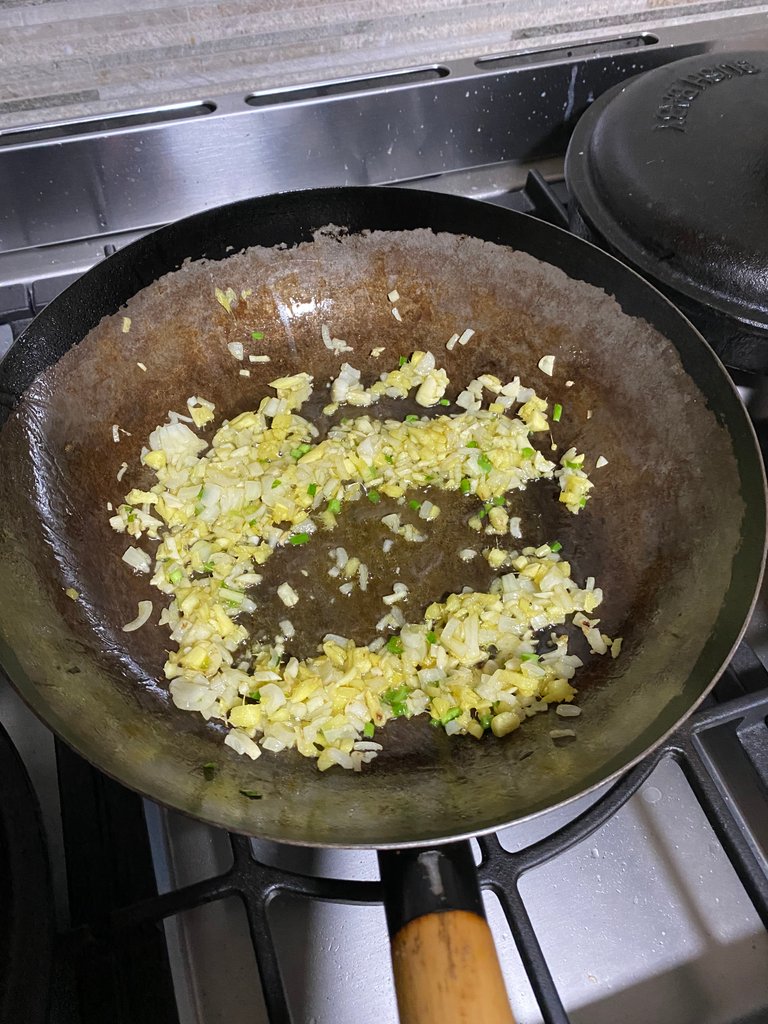 I then add a bunch of nuts and seeds. Mostly almonds and sunflower seeds because they are the cheapest here where I live. Some day I will grow enough seeds that I can use them instead of buying them!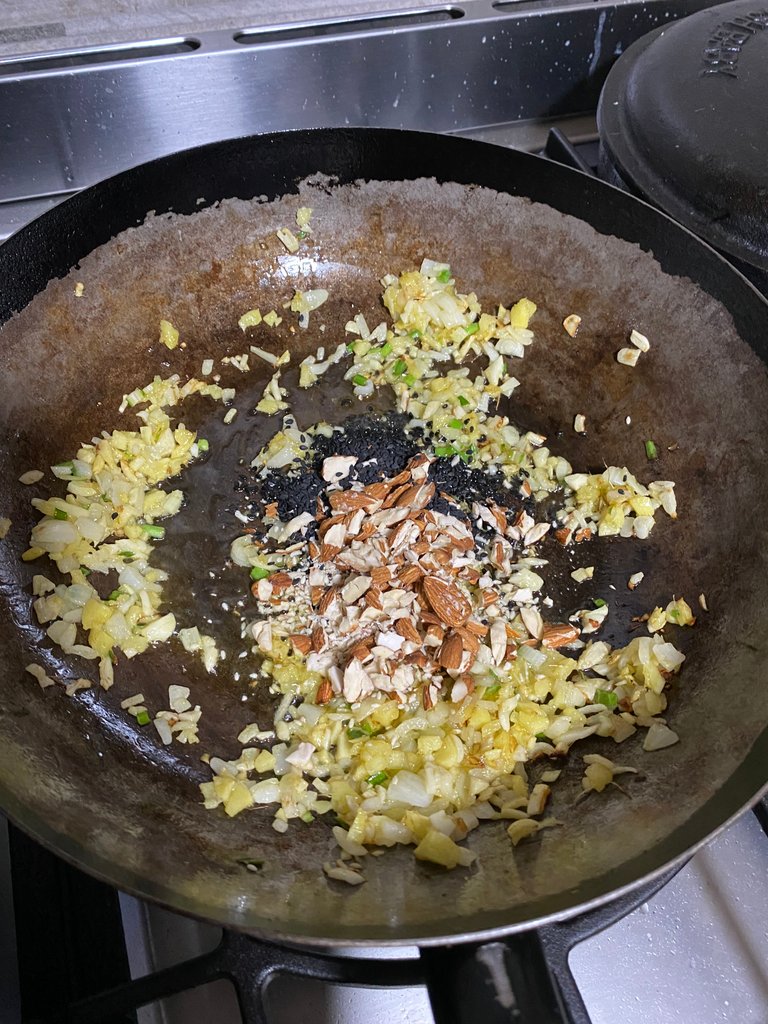 After adding the seeds and nuts, I add some oil/butter and then the leafy greens. I "flash fry" them, as they will go soft when you cook them too long. You essentially want the purslane to still be crunchy.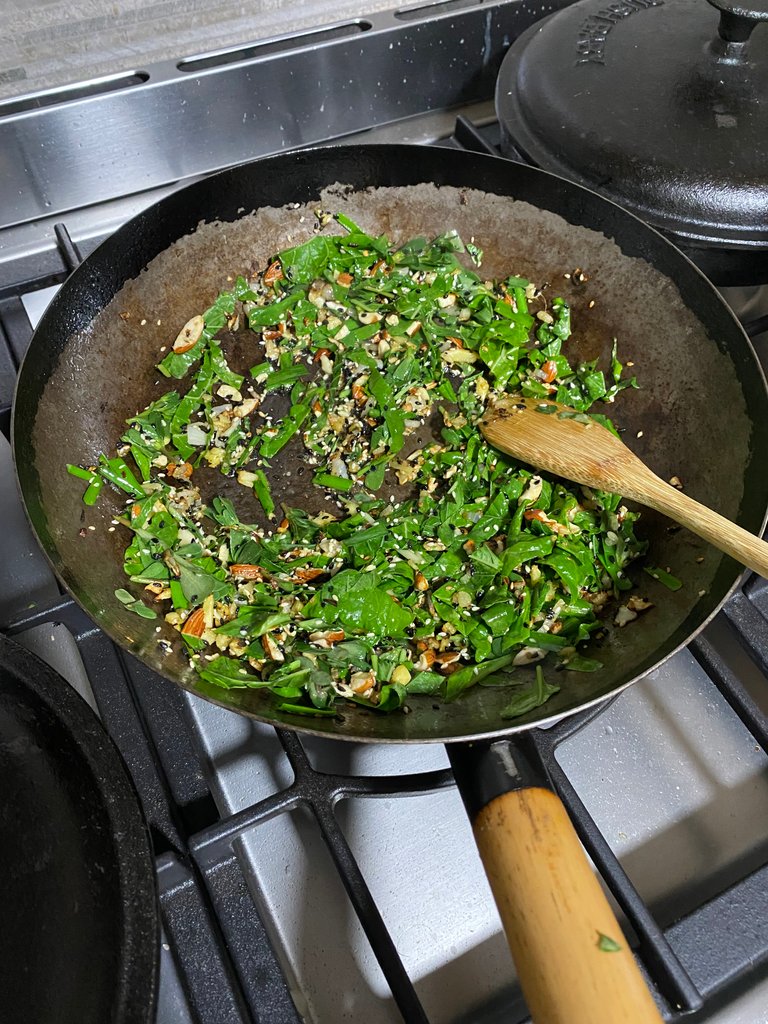 The key ingredient to add at this stage is garlic powder. It will soak up any excess moisture and fat, but it gives the dish its unique flavor.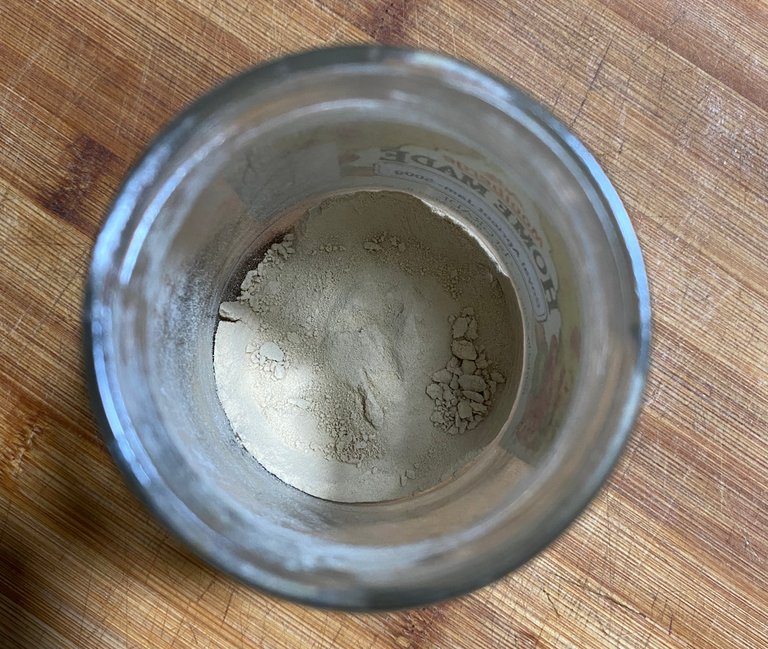 Add all of this to the rice. Either mix it in or just serve it on top.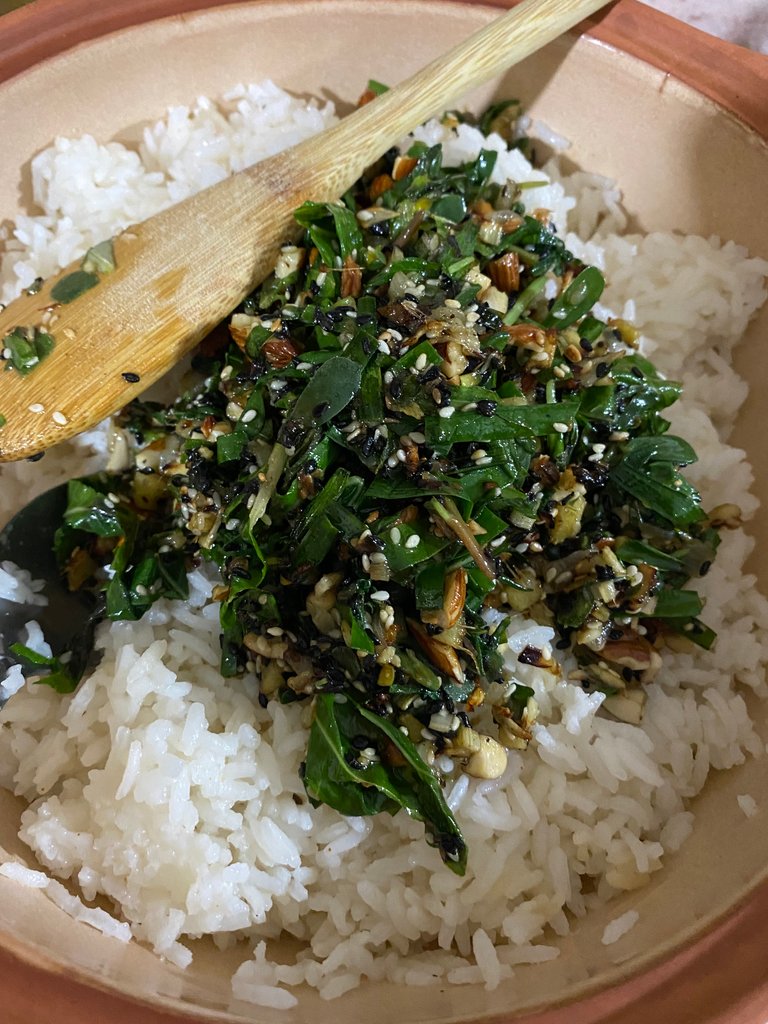 And there you have it. Again, this dish is a kind of blank canvas that you can experiment with. Different flavors, different combinations of herbs. The sky is the limit!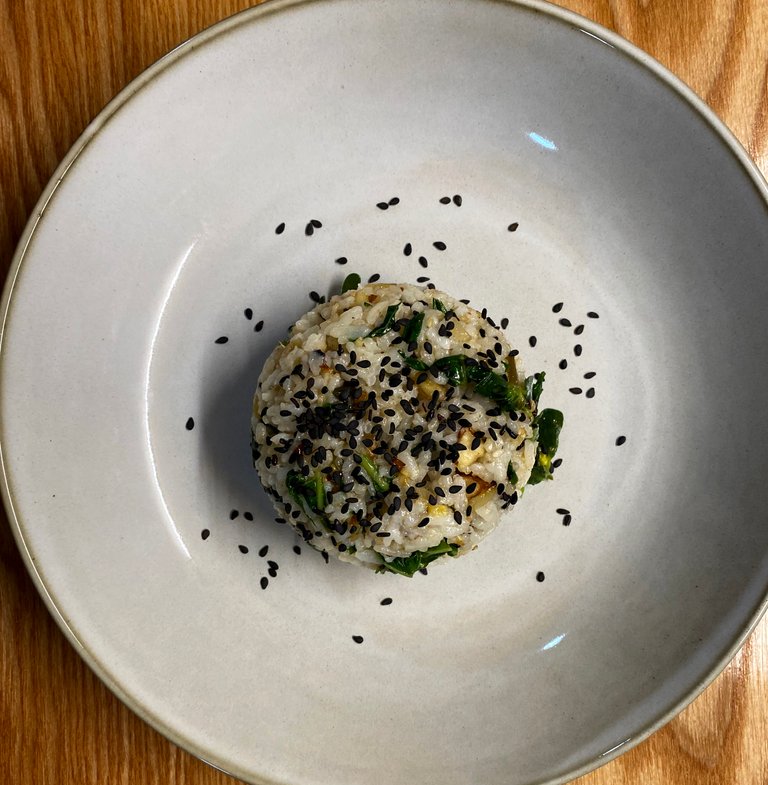 I know a fellow Hivian, @zakludick, might appreciate this recipe as he is also sitting with an excess amount of purslane! I hope he likes his veggies, as there is no meat in this dish. But I can imagine a bit of bacon or chicken in this recipe will also be good.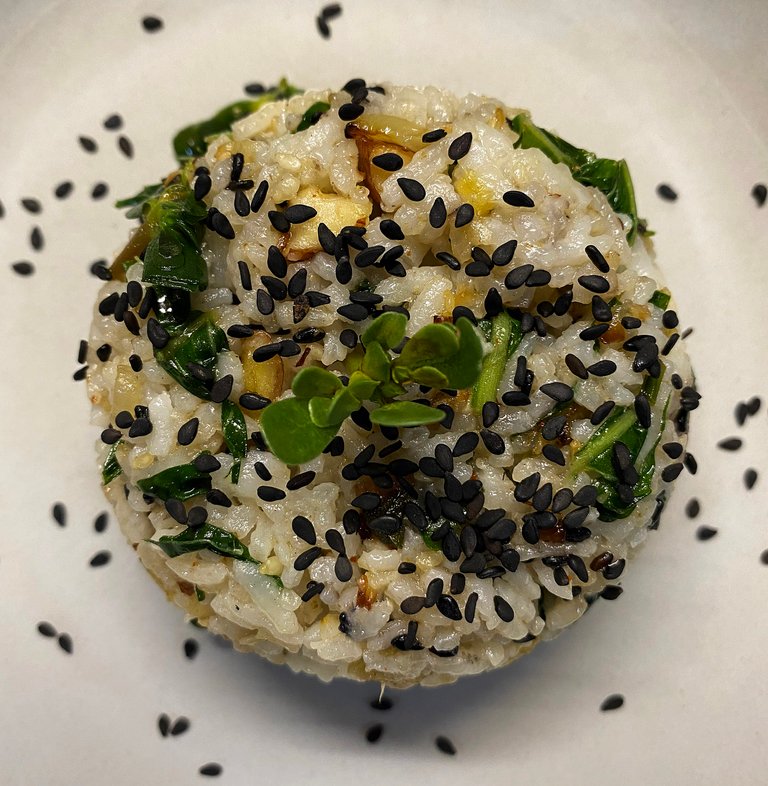 Either way, I hope you give this dish a try! Please let me know in the comments if you cook with purslane or any local wild herbs! The photographs are my own, taken with my iPhone. The recipe is also my own creation, something I have been working on for many years. Happy cooking, and stay well!