What do you do when you're stuck in the far reaches of civilisation, and all you want is some delicious cake?
Why, you use what you have to get what you want!
Hello fellow foodie Hivers! My name is Dami, and this is my first post in the foodie community. It's safe to say I've feasted my eyes on quite the assortment of dishes in the community.
Now, I'm in sort of an unusual situation. I currently live and work in one of the more remote places in the South South region of Nigeria, a village called Egbemo-Anglabiri, right in the heart of the swampy rainforest. What does that mean? Poor electricity, no cars, no gas cookers, no fast food, and more crucially, no confectionery. 😭
After months of sulking, I decided to adapt to my environment, and make the best of what I had. I've found the pound cake to be very quick and easy to prepare, and very forgiving, allowing tweaks to be effortlessly made to the recipe.
So here goes my recipe for my delicious vanilla/'chocolate' mangrove rainforest pound cake. 😂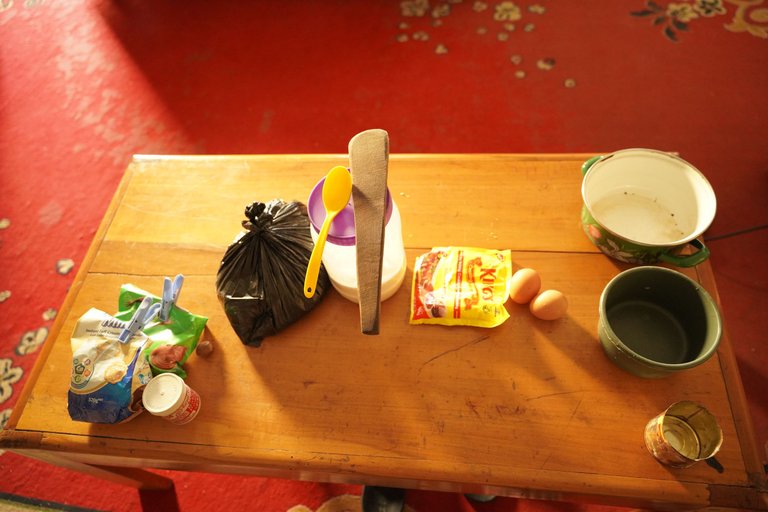 Ingredients:
250g butter (the butter came packaged in a 250g satchet, which made my work easier)
150g sugar (about 1 milk tin cup)
250g all purpose flour (you can't get any other kind here)
3 eggs (one not visible in the picture)
some milk to taste (I used about 3 tablespoons)
chocolate powder (in lieu of real chocolate)
grated nutmeg (because I love LOVE the flavour it brings
1 teaspoon baking powder
The above recipe turned out 2 medium-ish heart-shaped cakes
I used an enamel pot and a traditional wooden spatula (commonly used to make traditional Nigerian meals) as my mixing bowl, and a pot with some sand and 3 stones to act as support, as my oven (pictures to follow).
I heated my 'oven' with a kerosene stove.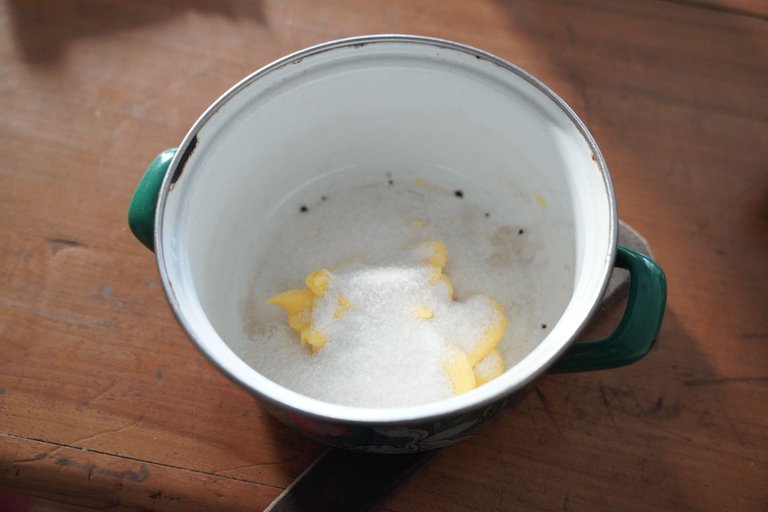 I made sure to beat the butter and sugar till creamy and smooth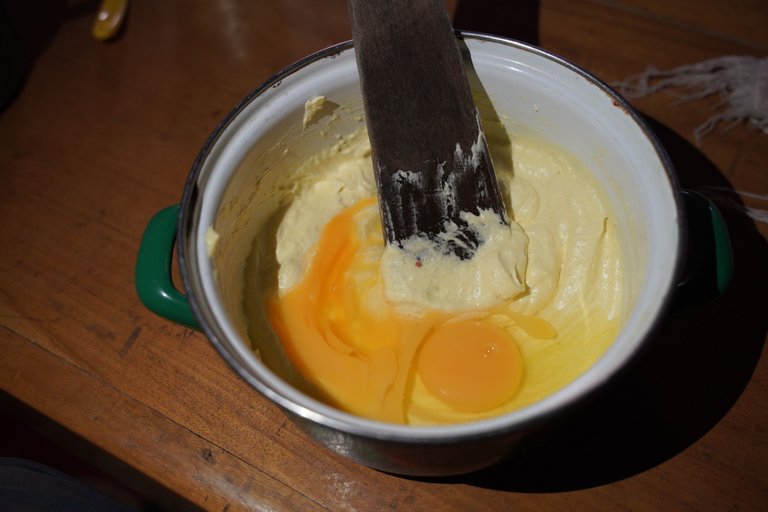 I beat the eggs into the batter one at a time...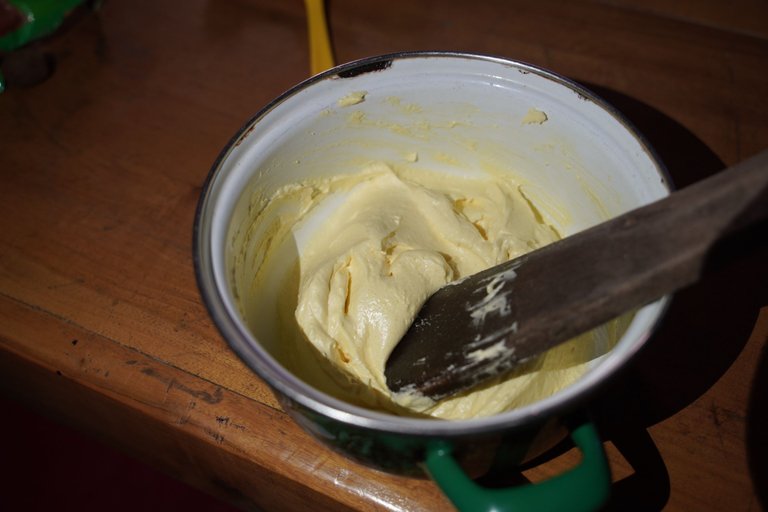 ... And beat till smooth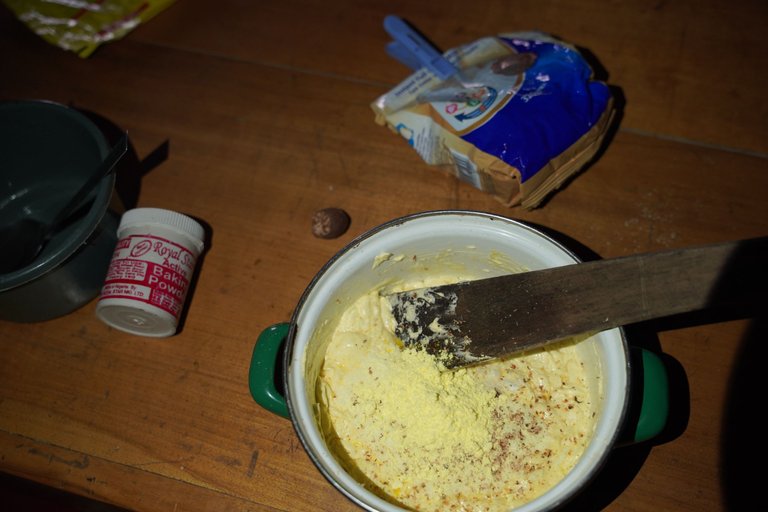 I added the milk and nutmeg...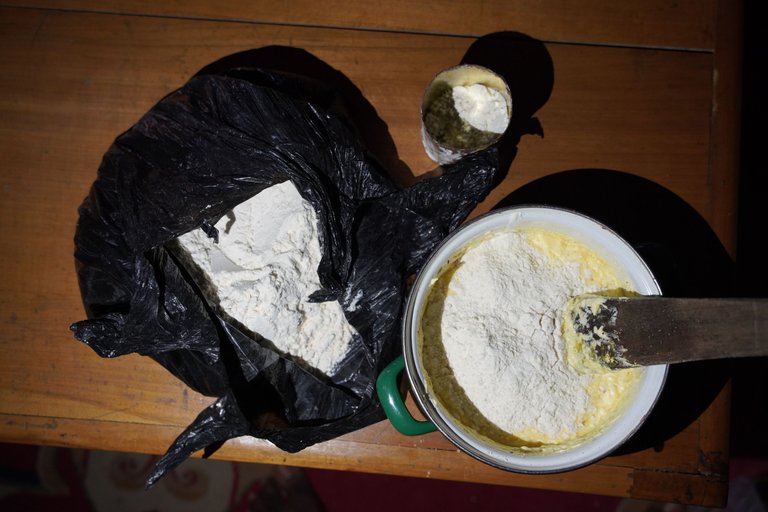 ... Then folded in the flour. Remember not to whisk at this point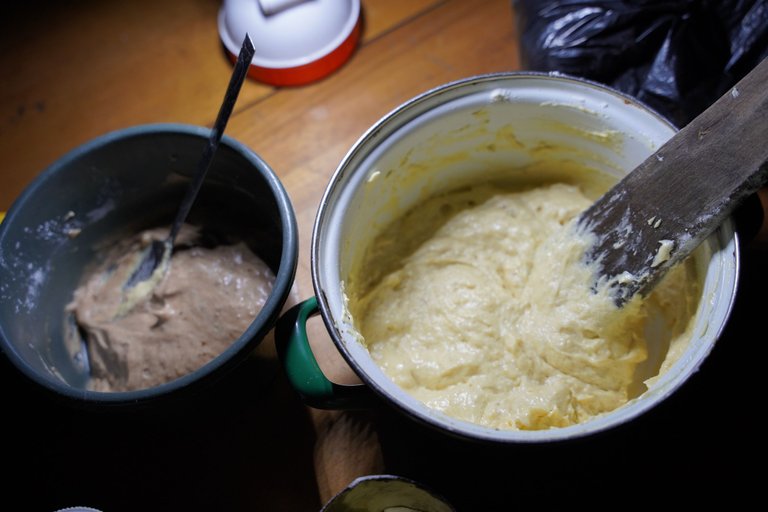 I poured some of the batter into the second bowl and added some chocolate powder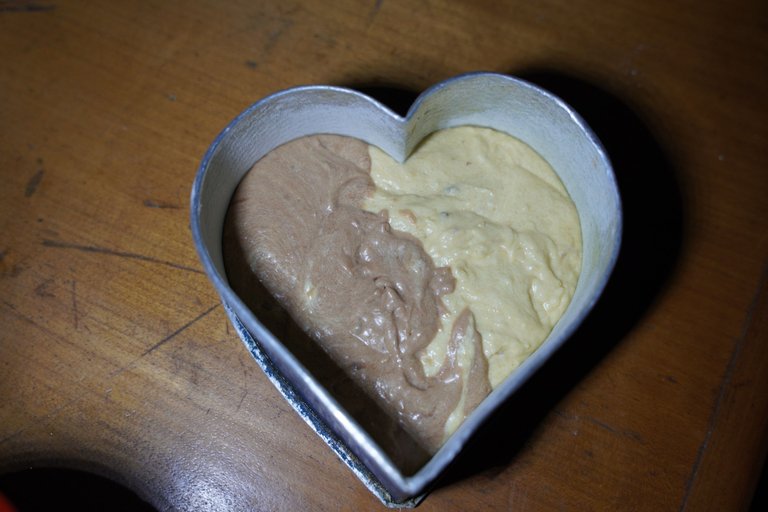 I prepped the pan by spreading a thin layer of butter in it, then dusting lightly with flour. The cake comes out of the pan intact every time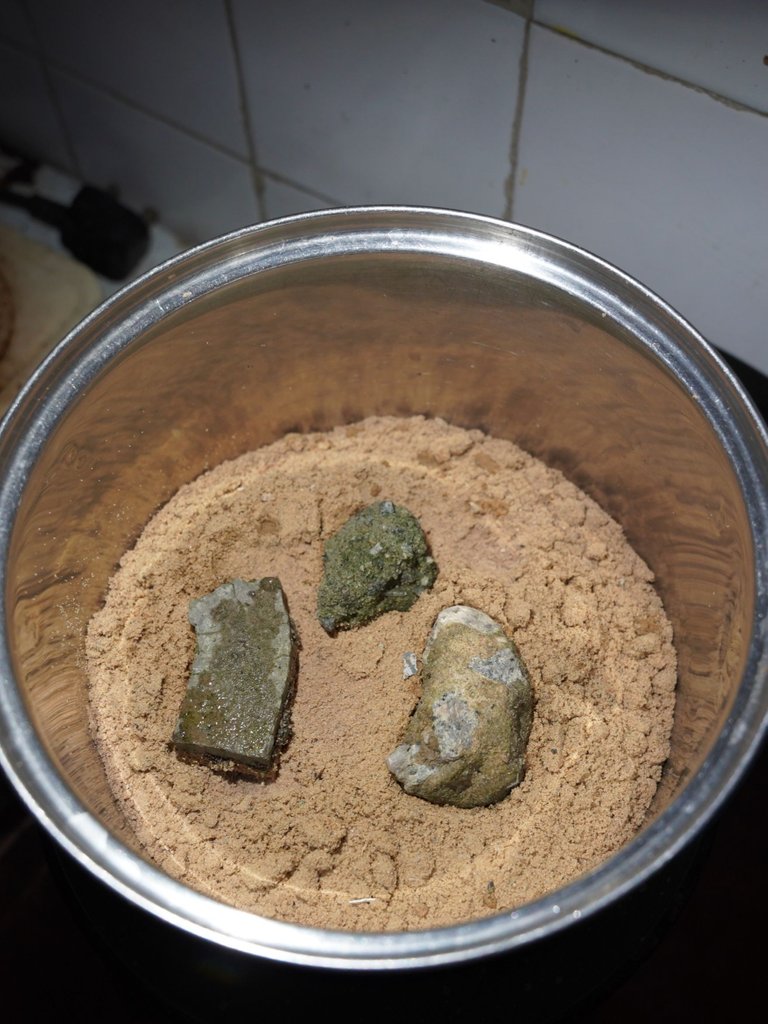 I preheated my 'oven' using the kerosene stove below to a temperature of 'very hot', allowing all the moisture from the sand to evaporate before placing my pan on the stones. Ensure your cake pan doesn't come in contact with the sand, else it burns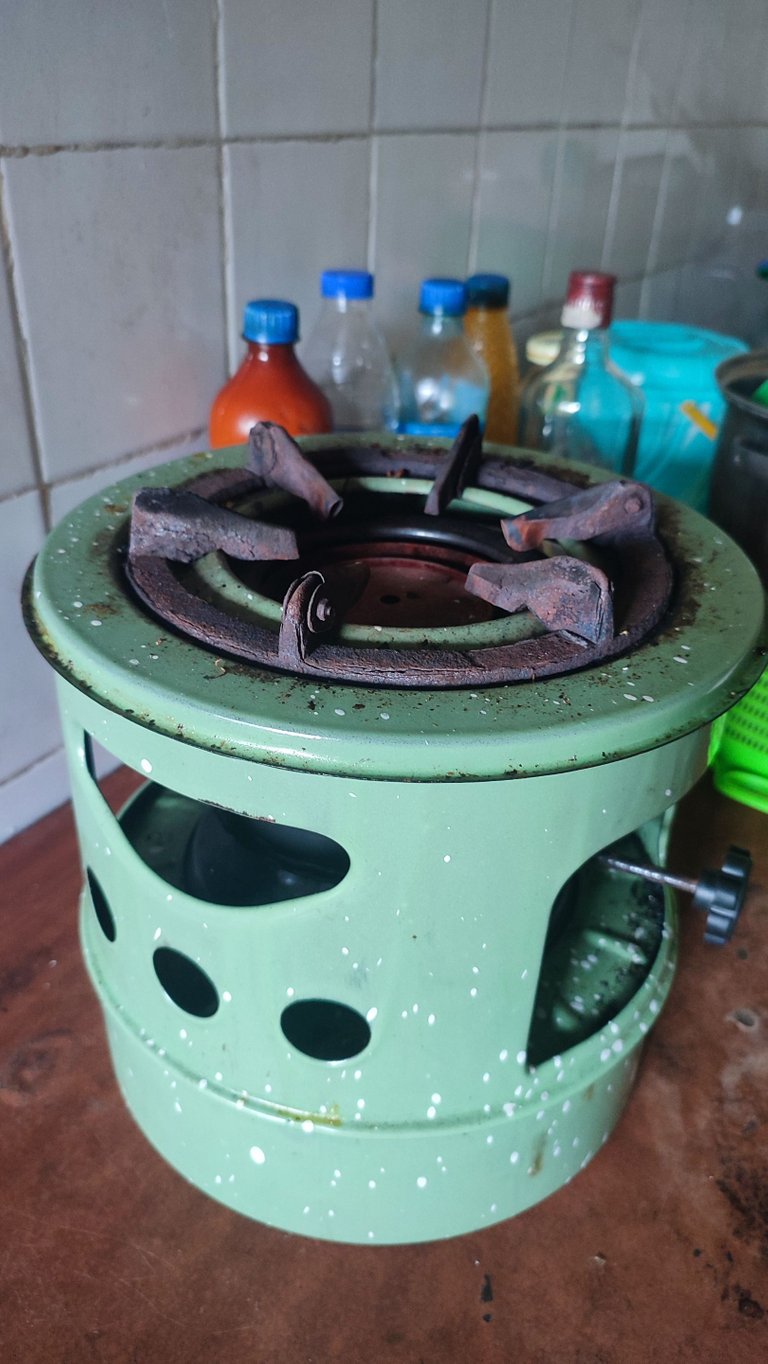 here's my trusty stove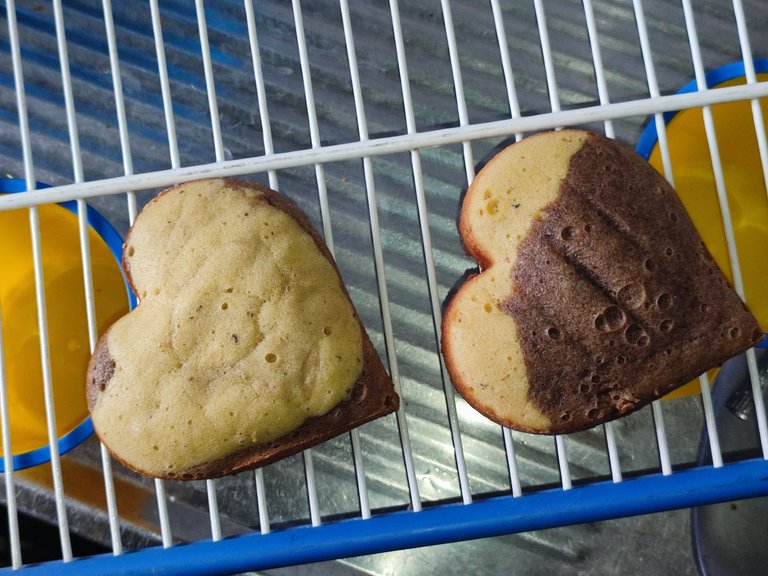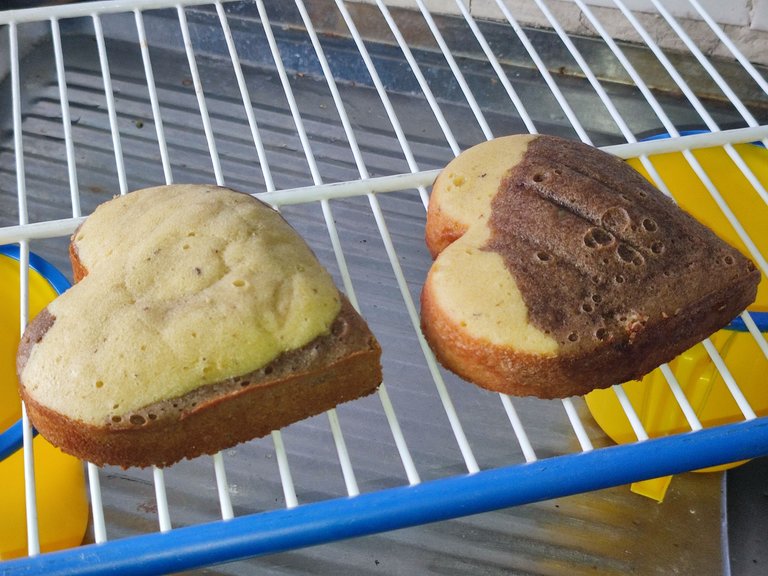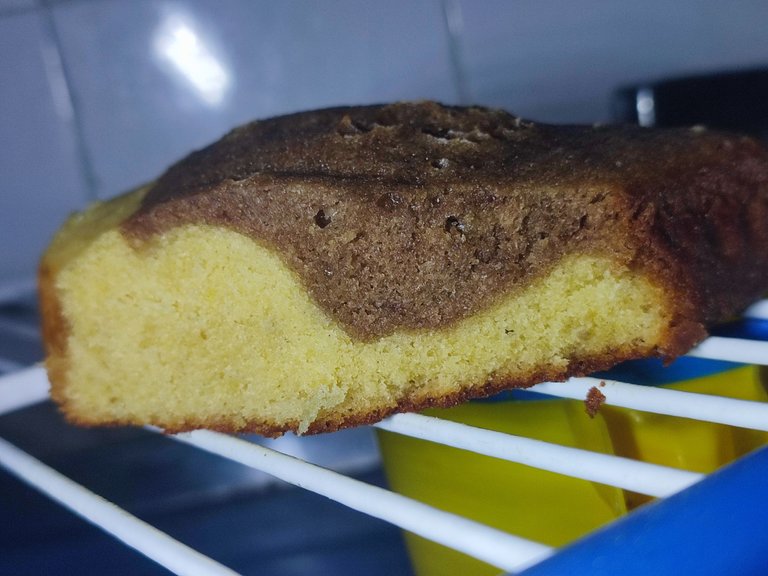 And 15 minutes later, the house smelt heavenly!
I'm starting to adapt to my surroundings, and nothing aids adaptation as much as moist cake.
I really can't wait to get back to town, so I can whip up the 'ultimate' chocolate cake following @clairemobey recipe!