Ecencials, we have pushed another update to our mobile app. This update brings you Edit history of any content, few bug fixes and improvements.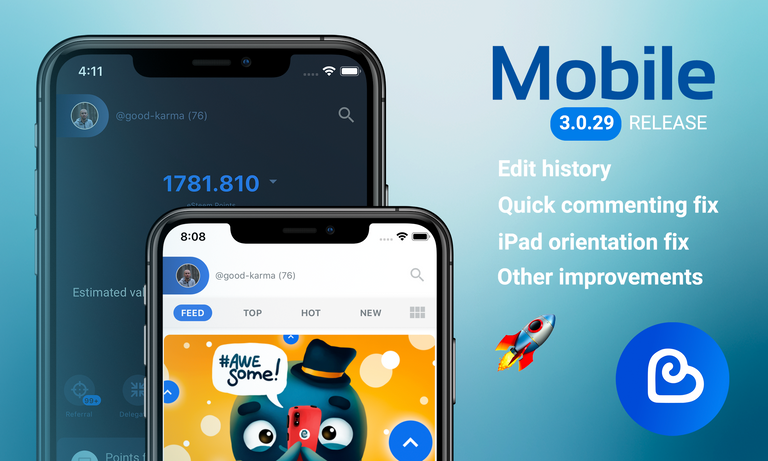 What's new
Edit history, now you can view all edits of content and also able to copy their source or part of their text. Native rendering limited us from flexible copying ability, now addition of this feature also has alternative purpose.
Quick commenting bug fixes
iPad orientation and other styling fixes
Better error logging
Table rendering fix
Other minor improvements and bug fixes
Language updates
| Edit history | Quick comment |
| --- | --- |
| | |
If you are React Native developer, feel free to join and help developing features we all love using, our mobile application is opensource.
Join mobile translation team: https://translate-mobile.ecency.com
31 languages already enabled on Ecency mobile app, thanks to our awesome contributors.
Stay tuned, stay excited, stay united! Don't forget to share news with your friends.
Download
Ecency.com | Desktop app | iOS app | Android app | Direct Android APK file
---
Support us
500 HP | 1000 HP | 5000 HP | 10K HP | 20K HP | 50K HP
Support our proposals