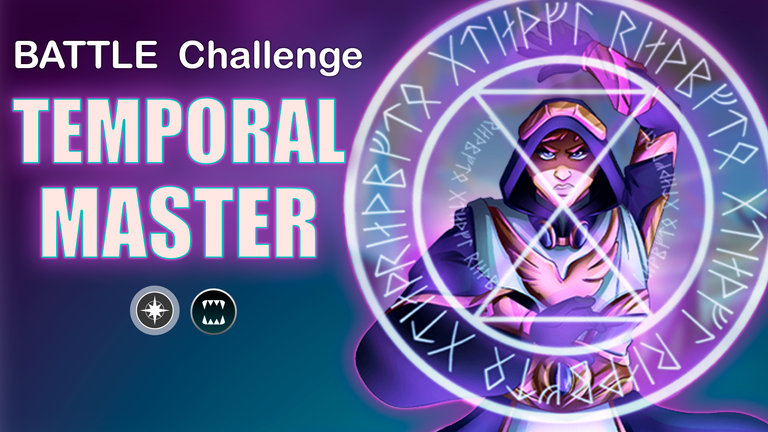 Hello @splinterlands lovers, I hope you are excellent today I come to share with you my participation in the battle challenge, because as you know I love to participate in this every week showing strategy and alignments with the selected card in each week, last week the selected card belongs to the element of earth and this week the selected card is TEMPORAL MASTER a card of the element of life, in fact it is a card that I rarely use in my alignments.
Hola amantes de @splinterlands, espero que estéis excelentes hoy vengo a compartir con vosotros mi participación en el reto de batalla, ya que como sabéis me encanta participar en esto cada semana mostrando estrategia y alineaciones con la carta seleccionada en cada semana, la semana pasada la carta seleccionada pertenece al elemento tierra y esta semana la carta seleccionada es MAESTRO TEMPORAL una carta del elemento vida, de hecho es una carta que rara vez uso en mis alineaciones.
My Battle 🏆
Mi batalla

In this battle, I just had to think how to distribute my mana and carefully select all my cards from the summoner to my mostraos, since the selected card of this week, you have to know how to use it by the ability that has Recharge, then thinking about this detail and that I only had 14 mana available the summoner that would be perfect to use with this card was LORNA SHINE, the other thing is that I created my battle in modern mode because here it is easier to create a battle using this card without risking my score and the league in which I find myself.
En esta batalla, solo tuve que pensar como distribuir mi mana y seleccionar cuidadosamente todas mis cartas desde el invocador hasta mis mostraos, ya que la carta seleccionada de esta semana, hay que saber usarla por la habilidad que tiene Recarga, entonces pensando en este detalle y en que solo tenía 14 mana disponibles el invocador que sería perfecto para usar con esta carta fue LORNA SHINE, lo otro es que cree mi batalla en modo moderno porque aquí es más fácil crear una batalla usando esta carta sin arriesgar mi puntuación y la liga en la que me encuentro.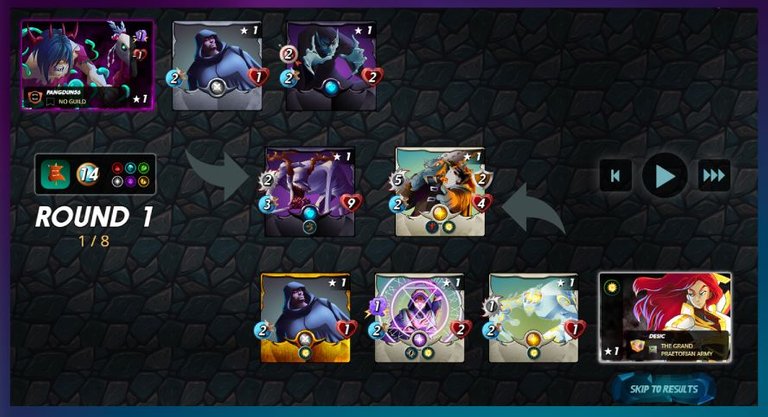 Link to my Battle🏆
Rule of my Battle

---
My lineup and strategy
Mi alineación y estrategia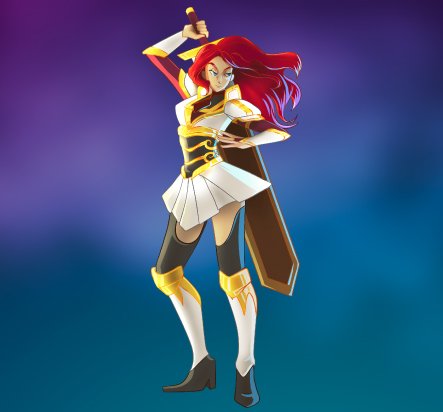 LORNA SHINE
I really like to use this summoner, but I have it in base level so I only give myself the opportunity to use it in the modern league because renting this is expensive because it is very sought after by players for the ability that has Divine Shield, which protects the allied cards in the first attack of the enemy, for its part this summoner only consumes 3 mana.
Me gusta mucho usar esta invocadora, pero la tengo en nivel base por lo que solo me doy la oportunidad de usarla en la liga moderna ya que alquilando esta es cara porque es muy buscada por los jugadores por la habilidad que tiene Escudo divino, que protege las cartas aliadas en el primer ataque del enemigo, por su parte esta invocadora solo consume 3 de maná.
---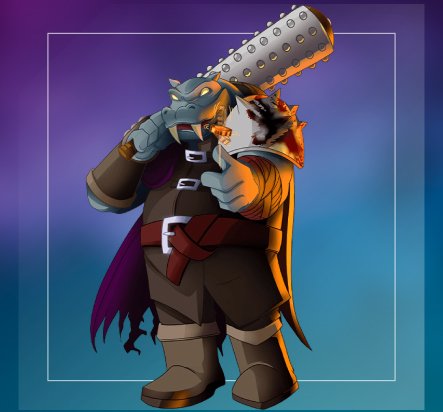 JARED SCAR
I decided to place this card in the first line because it is a melee attack card and also because it has 5 attack power and even though it only has 4 health, I took the risk of taking it with me because it has Divine Shield as protection from my summoner, I thought that this would give me some advantages and that if this card could knock down the opponent of the first line it would give me some advantages because this card has the ability of Bloodlust, but it was not this one could only attack once and my opponent knocked it down but it was a great job to take 5 health from my opponent this was a great help, because I weakened my opponent a lot. On the other hand this card consumes 7 mana, has 2 shield and all the mentioned stats of this card are at its base level.
Decidí colocar esta carta en la primera línea porque es una carta de ataque cuerpo a cuerpo y además porque tiene 5 de poder de ataque y aunque solo tiene 4 de salud, me arriesgué a llevarla porque tiene Escudo Divino como protección de mi invocador, Pensé que esto me daría algunas ventajas y que si esta carta podía derribar al oponente de la primera línea me daría algunas ventajas porque esta carta tiene la habilidad de Sed de Sangre, pero no fue así esta solo pudo atacar una vez y mi oponente la derribó pero fue un gran trabajo quitarle 5 de salud a mi oponente esto fue una gran ayuda, porque debilité mucho a mi oponente. Por otro lado esta carta consume 7 mana, tiene 2 escudos y todas las estadísticas mencionadas de esta carta están en su nivel base.
---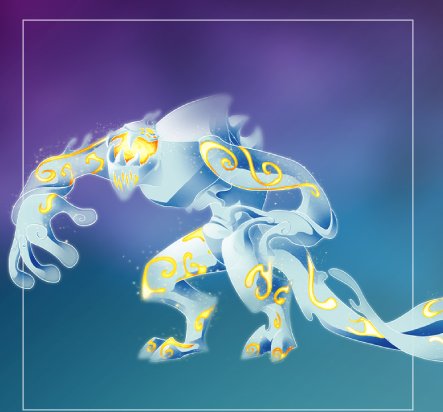 SOUL FIEND
I placed this card in this second position thinking to give a chance to my third line card to attack and this will help to distract the enemy, which worked very well in fact it gave him a chance to attack and collapse the first line card and thus have the easiest to get the victory. This card has 1 attack, 2 speed, 1 health and best of all it does not consume mana.
Esta carta la coloqué en esta segunda posición pensando en darle una oportunidad a mi carta de tercera línea para que atacara y esto ayudara a distraer al enemigo, lo cual funcionó muy bien de hecho le dio la oportunidad de atacar y colapsar la carta de primera línea y así tener la mayor facilidad para obtener la victoria. Esta carta tiene 1 ataque, 2 de velocidad, 1 de salud y lo mejor de todo es que no consume maná.
---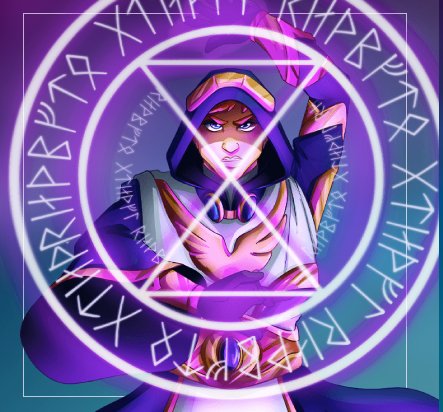 TEMPORARY MASTER
This is the selected card of the week and I placed it in this position because this card has the Recharge ability, so I didn't want to have it so close to the first line so that it would give a chance to attack my opponent, this is a Magic Taque card and it was perfect to place it in this position because it could attack my opponent several times and show what this card is capable of doing in the battlefield. On the other hand, this card has 1 attack, 2 speed, 2 health and consumes 3 mana, these stats are at its base level.
Esta es la carta seleccionada de la semana y la coloqué en esta posición porque esta carta tiene la habilidad de Recarga, por lo que no quería tenerla tan cerca de la primera línea para que diera oportunidad de atacar a mi oponente, esta es una carta de Magic Taque y era perfecto colocarla en esta posición porque podría atacar a mi oponente varias veces y mostrar lo que esta carta es capaz de hacer en el campo de batalla. Por otro lado, esta carta tiene 1 ataque, 2 de velocidad, 2 de salud y consume 3 de maná, estas estadísticas son en su nivel base.
---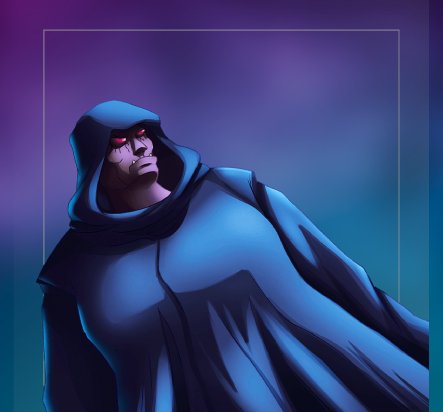 CHAOS AGENT
I placed this card in this last line thinking that if I was attacked from the rear this would help me to distract my opponent, you always have to think about every detail when you soul a battle. This monster has no attacks, has 1 health, 2 speed and consumes 1 mana which is not a lot, this is a base level.
Esta carta la coloqué en esta última línea pensando que si me atacaban por la retaguardia esto me ayudaría a distraer a mi oponente, siempre hay que pensar en todos los detalles cuando se alma una batalla. Este monstruo no tiene ataques, tiene 1 salud, 2 de velocidad y consume 1 maná que no es mucho, este es un nivel base.
Did your strategy work?
¿Tu estrategia funcionó?
The strategy that I applied more than anything was relying on my summoner LORNA SHINE with her Divine Shield ability, which allowed me to have advantages in each round, this summoner is ideal to use every time you want to use TEMPORAL MASTER, because this card is slow to attack, When attacking every 2 rounds by the Recharge ability in this time the opponent can come and knock you down, but using this summoner helped me a lot and especially in the last rounds where I had already eliminated my card of the first lane at this time is that my card TEMPORAL MASTER began to do a great job and ended up knocking down my opponent.
La estrategia que más apliqué fue apoyarme en mi invocadora LORNA SHINE con su habilidad Escudo Divino, la cual me permitió tener ventajas en cada ronda, esta invocadora es ideal para usarla cada vez que quieras usar MAESTRO TEMPORAL, ya que esta carta es lenta para atacar, Al atacar cada 2 rondas por la habilidad de Recarga en este tiempo el oponente puede venir a derribarte, pero usar este invocador me ayudó mucho y sobre todo en las últimas rondas donde ya había eliminado mi carta del primer carril en este momento es que mi carta MAESTRO TEMPORAL comenzó a hacer un gran trabajo y terminó derribando a mi oponente.
On the other hand, I think that if I were to do something different if I were to do this lineup again is to change the position of the cards of the first lineup and the second I would swap them, I think that this way you get a faster victory when I detail the battles carefully I think it would be perfect this way, although this lineup that I did was not bad but I think I could have done much better.
Por otro lado, creo que si tuviera que hacer algo diferente si volviera a hacer esta alineación es cambiar la posición de las cartas de la primera alineación y en la segunda las intercambiaría, creo que así se consigue una victoria más rápida al detallar las batallas con detenimiento creo que sería perfecto así, aunque esta alineación que hice no estuvo mal pero creo que podría haberlo hecho mucho mejor.
Do you TEMPORAL MASTER why or why not?
¿Te gusta los TEMPORAL MASTER ? ¿Por qué o por qué no?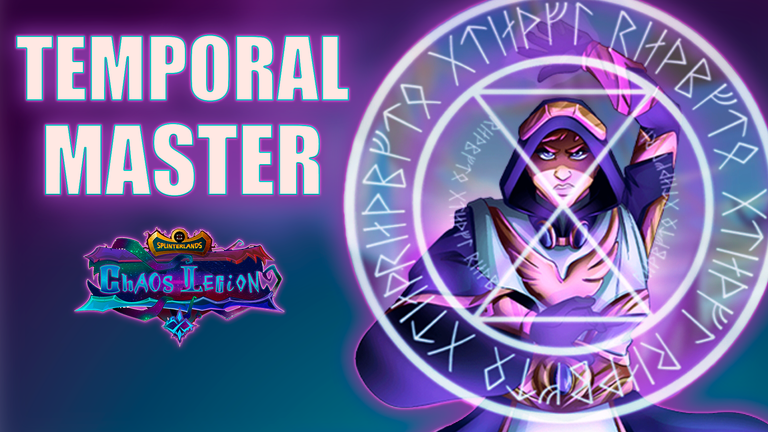 Well, to be honest, I don't like to use this card because it is very slow in attacking and in this time the enemy can come and knock me down, although when it attacks it triples its attack, I still don't like it so I rarely use it and I haven't worried about leveling it up or renting it for these reasons.
Pues si te soy sincero, no me gusta usar esta carta porque es muy lenta en el ataque y en este tiempo puede venir el enemigo y derribarme, aunque cuando ataca triplica su ataque, sigue sin gustarme por lo que rara vez la uso y no me he preocupado de subirla de nivel o alquilarla por estos motivos.
On the other hand, this is a card of magical attack has an epic rarity, belongs to the CHAOS LEGION edition consumes 3 mana which is fine for this card.
Por otro lado, esta es una carta de ataque mágico tiene una rareza épica, pertenece a la edición CHAOS LEGION consume 3 mana lo cual está bien para esta carta.
Thanks for your support, see you in the next post Kisses!

Sígueme para más contenido.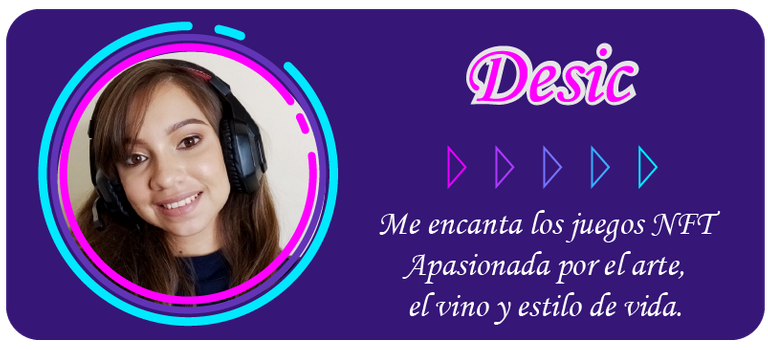 Creador de contenido Original.
Traducido con https://www.deepl.com/