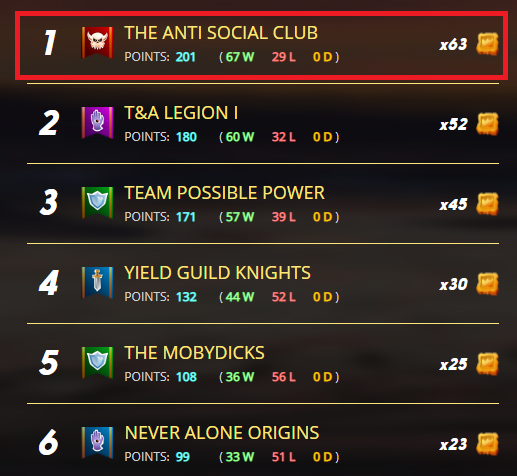 Well, we did it again! First Place baby! This one was a little tense at the end. Team Possible Power had like 16 unplayed matches, if they won everyone of those we were toast!
But as I watched the time tick down, I saw their losses increase. But it was close for sure. Out guild came through.
Im sure next brawl well get matched up with some of the Top 10 Guilds, it seems to go that way.
Our teammates were paid out DEC for their Guild Rewards (We might be the only guild that pays our members for performance)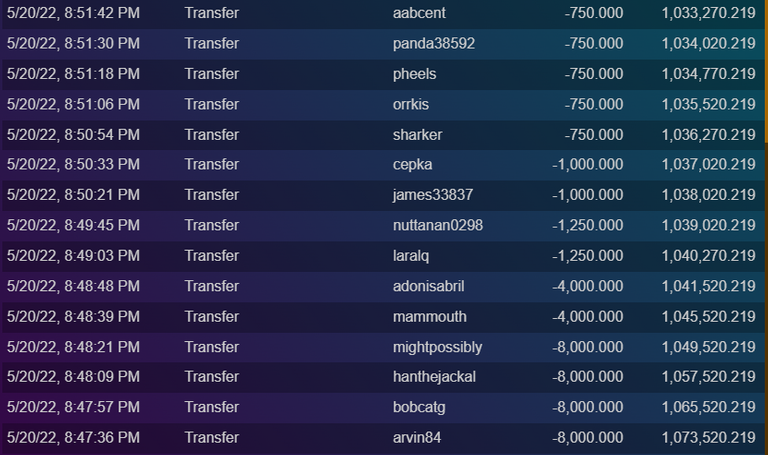 Im going to go broke at some point, everyone is doing a lot better since we implemented this a couple of weeks ago!
Now only if I can figure out how to automate this task....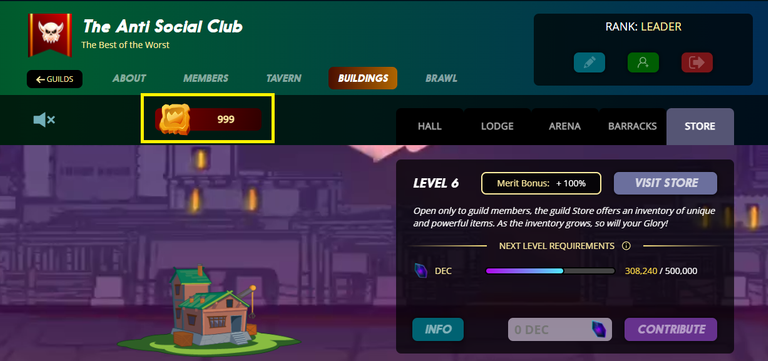 This was funny, only one crown away from upgrading our Store to Level 7.
I know, I know...I still need 200,000 DEC.
Lets Open some Gladius Cases!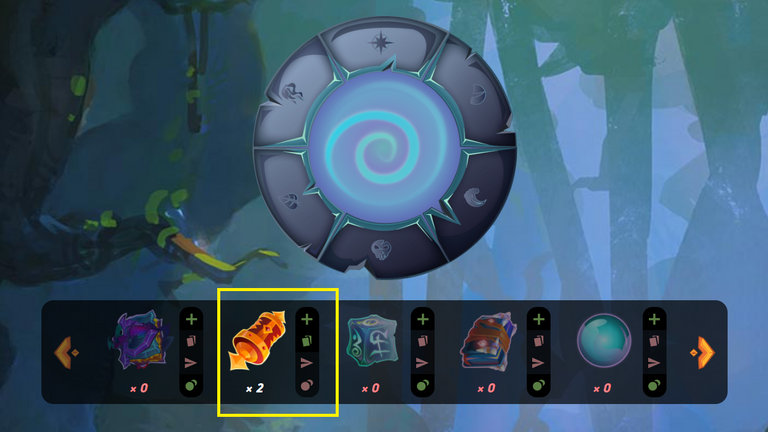 OMG!!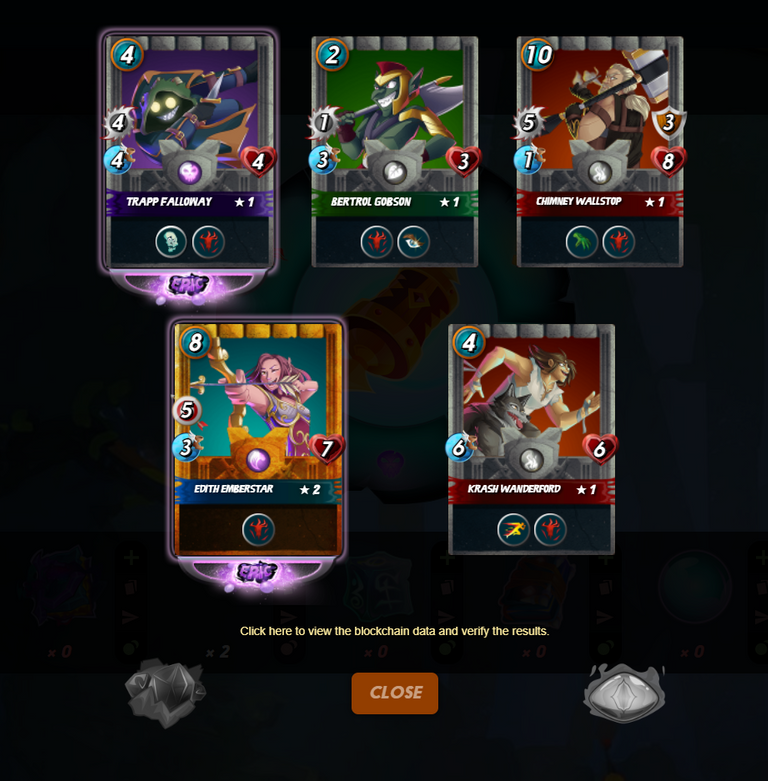 Golds are very tough pulls!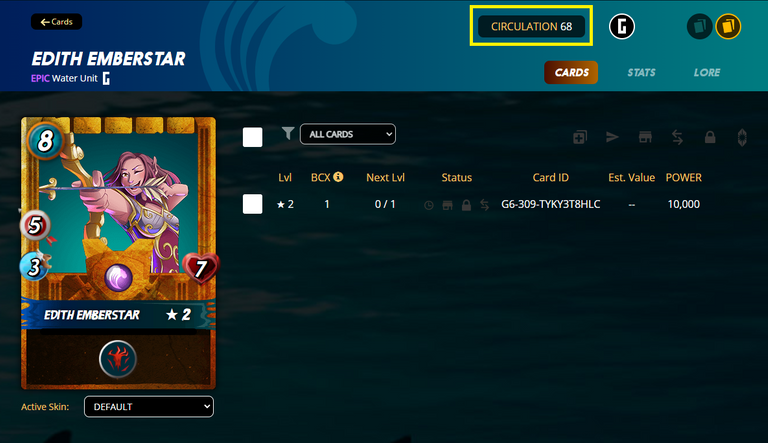 Pop Report: 68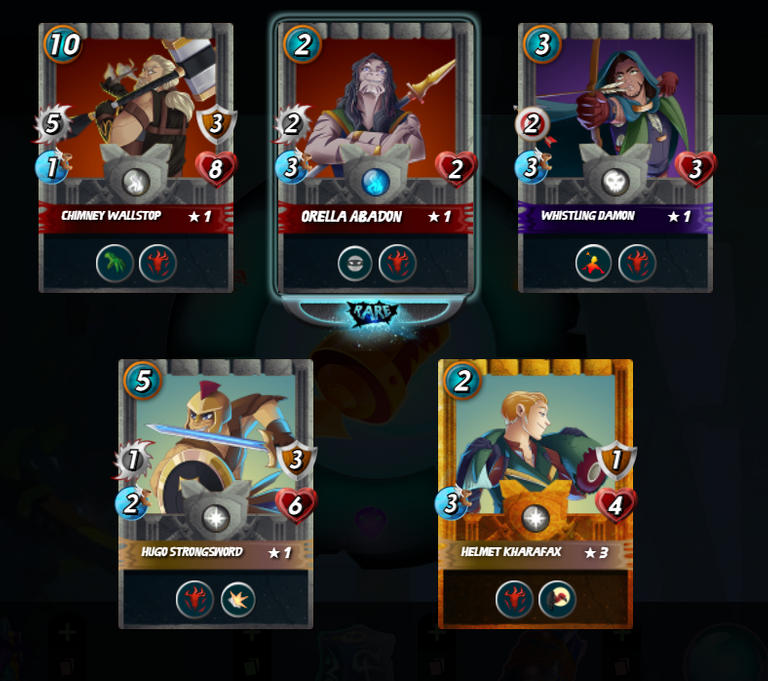 MOR GOLD!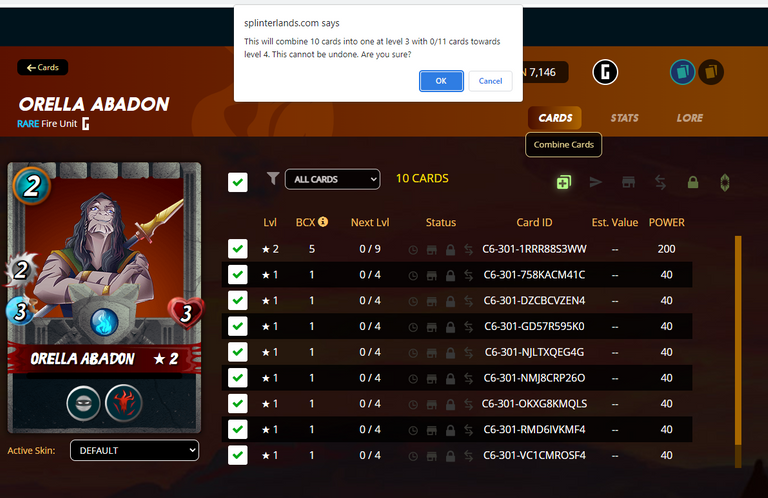 Upgrade!

My Gold Gladius Collection is looking good!
I think for sure this was a very good night for our Guild and my collection!
Thanks for tuning!