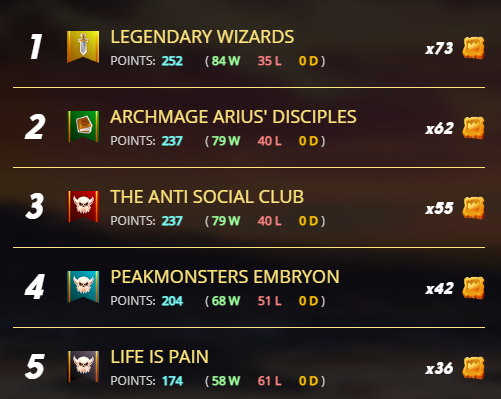 This one was rough. For those that don't know a tie breaker goes down to the guild that has the lowest rank. So we took third.
Legendary Wizards came out of no where! lol. Congrats to both guilds for serving up some humble pie to us! Back to the drawing board.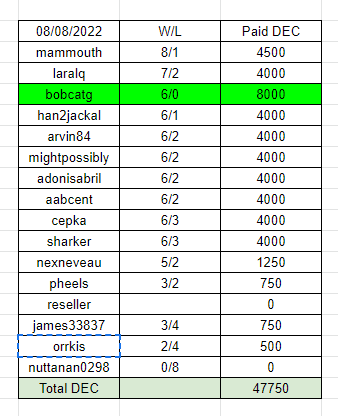 Never the less, our team was paid!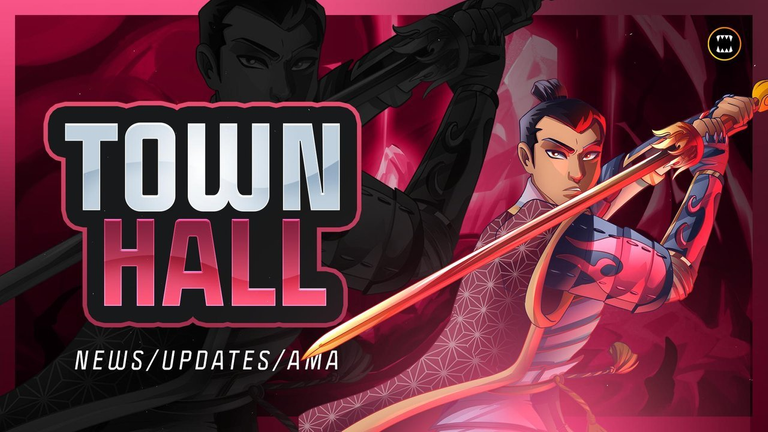 The townhall was yesterday, lots of interesting developments including a special partnership.
https://peakd.com/hive-13323/@splinterlands/splinterlands-town-hall-summary-august-8th-2022-1pm-eastern
Now lets open some Gladius Packs!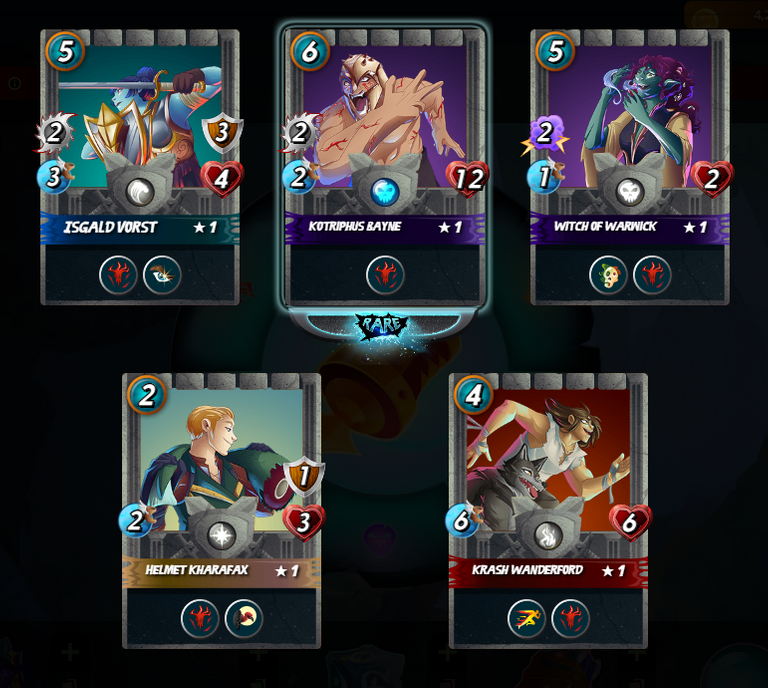 Pack One: 1 Rare
Pack Two: Whoops... I failed to complete the screen capture.
Can we upgrade? Yes...we...can...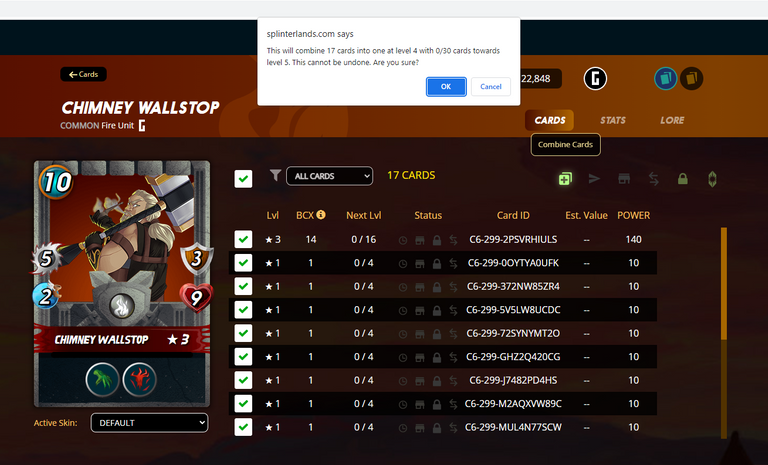 Finally! I've been trying to level up Wallstop for weeks!
He has to be my favorite Gladius Card!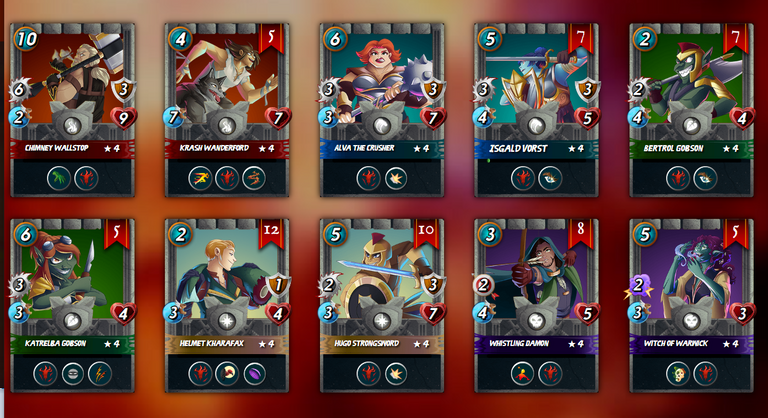 All commons are Level 4 now. Getting to Level 5 (and higher levels) is going to take some work!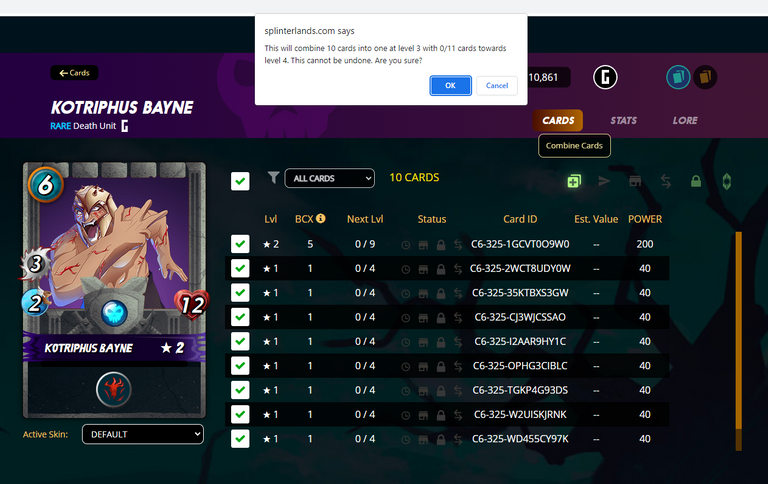 I was also able to upgrade one Rare!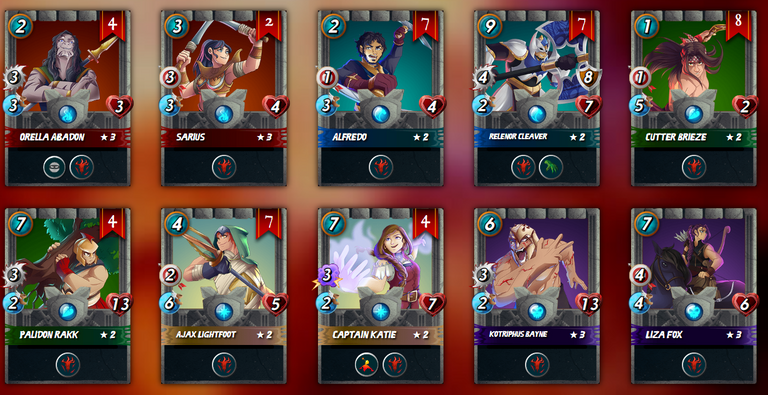 As you can see, I still have a handful trying to get out of Level 2. This will be some work!
I hope you enjoyed our update and we hope to do better in the next brawls!