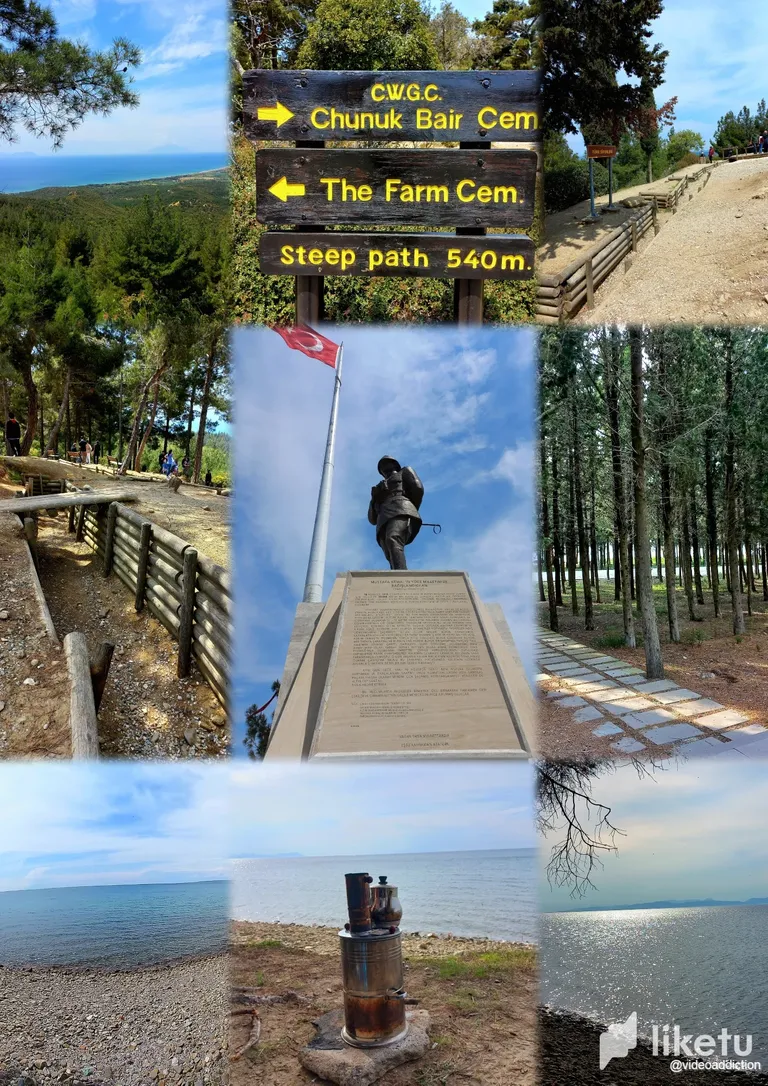 Hi Friends
We had made a plan a few weeks in advance to go out of Istanbul for the short Ramadan Bayram holiday. We had planned to go either to the South Aegean or to the North Aegean. Due to the working condition of a friend and the short holiday, we decided our route as a day trip to Çanakkale. None of us had been to Çanakkale before. Therefore, it was more attractive to go to Çanakkale. I will write about my visit to the Conk Bayırı and Anzac Cove in the second part of this two-part post.
Merhaba Arkadaşlar
Kısa bayram tatilinde şehir dışına çıkmak için birkaç hafta önceden arkadaşlarla plan yapmıştık. Planımız arasında ya Güney Ege'ye ya da Kuzey Ege'ye gitmek vardı. Bir arkadaşın çalışma durumundan ve tatil süresinin kısa olması nedeniyle rotamızı günübirlik Çanakkale gezisi olarak belirledik. Hiçbirimiz daha önceden Çanakkale'ye gitmemiştik. Bu nedenle Çanakkale'ye gitmek daha cazip gelmişti. İki bölümden oluşan bu yazımın ikinci bölümünde sizlere Conk Bayırı ve Anzak Koyu ziyaretlerimden bahsedeceğim.
Afterwards, we continued towards Chunuk Bair, which is five minutes away from the 57th Infantry Regiment Martyrdom. The entrance of Chunuk Bair was even more crowded. Chunuk Bair is the highest hill of the Gallipoli peninsula and, due to its location, was undoubtedly the most strategically important place in the war. You can clearly understand this from the view overlooking the Anzac Cove. For this reason, the bloodiest battles of the Çanakkale Wars occured on and around Chunuk Bair. The trenches that were dug back then still stand today. The battles of Chunuk Bair, which lasted for about five days, resulted in Ottoman Empire's favor with the counterattack led by Lieutenant Colonel Mustafa Kemal only with bayonets. For detailed informations see
Daha sonra, 57. Piyade Alayı Şehitliği'ne beş dakika uzaklıkta olan Conk Bayırı'na doğru devam ettik. Conkbayırı girişi daha da kalabalıktı. Conk Bayırı, Gelibolu yarım adasının en yüksek tepesi olup konumu nedeniyle şüphesiz ki savaşta en stratejik öneme sahip yer olmuştur. Anzak koyu tarafına bakan manzaradan bunu net anlayabiliyorusunuz. Bu nedenle Çanakkale Savaş'ının en kanlı muharebeleri Conkbayırı ve çevresinde yaşanmıştır. O zamanlar eşilen siperler bugün hala duruyor. Yaklaşık beş gün süren Conkbayırı muharebeleri, Yarbay Mustafa Kemal önderliğindeki ordunun sadece süngü ile yaptığı karşı taarruzu ile Osmanlı Devleti lehine neticelenmiştir. Detaylı bilgi için bakınız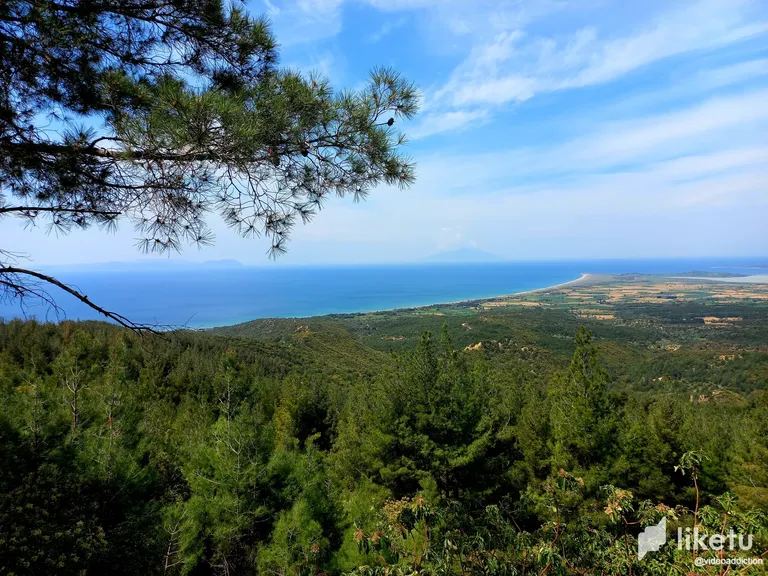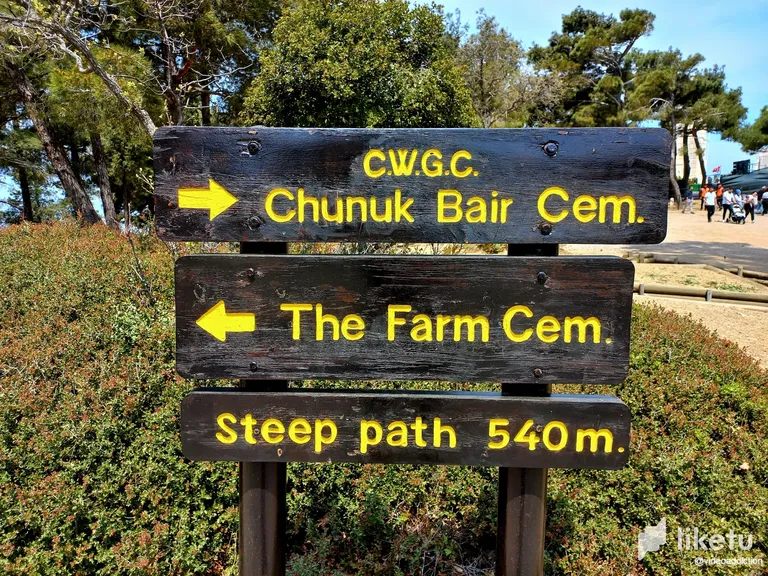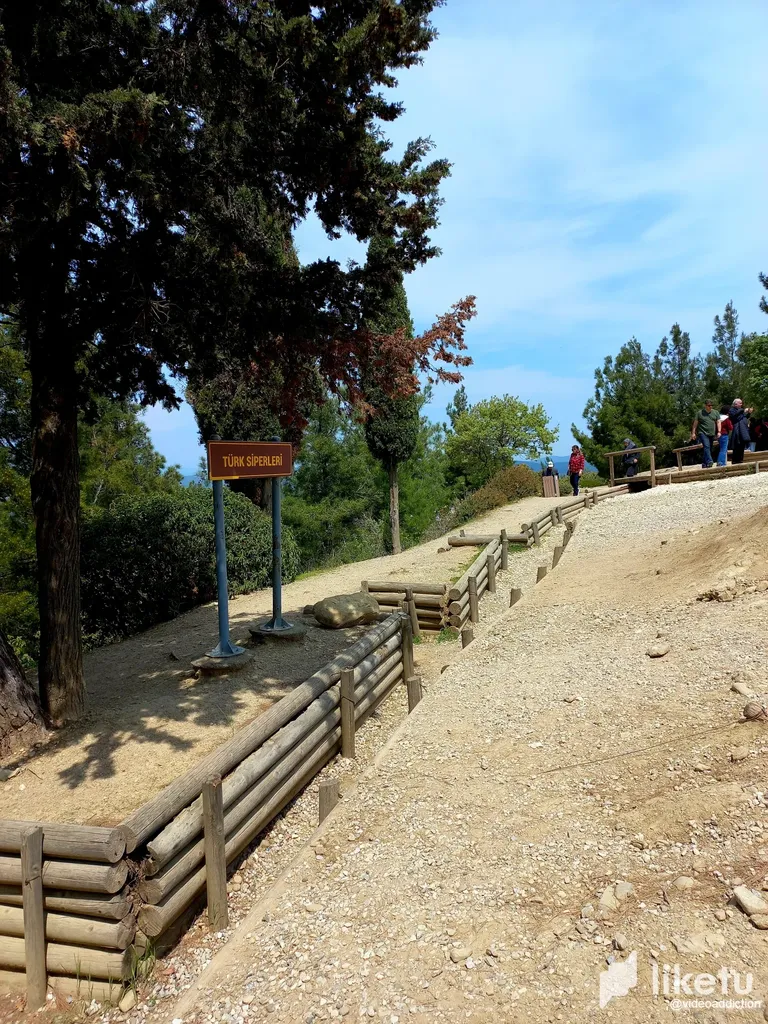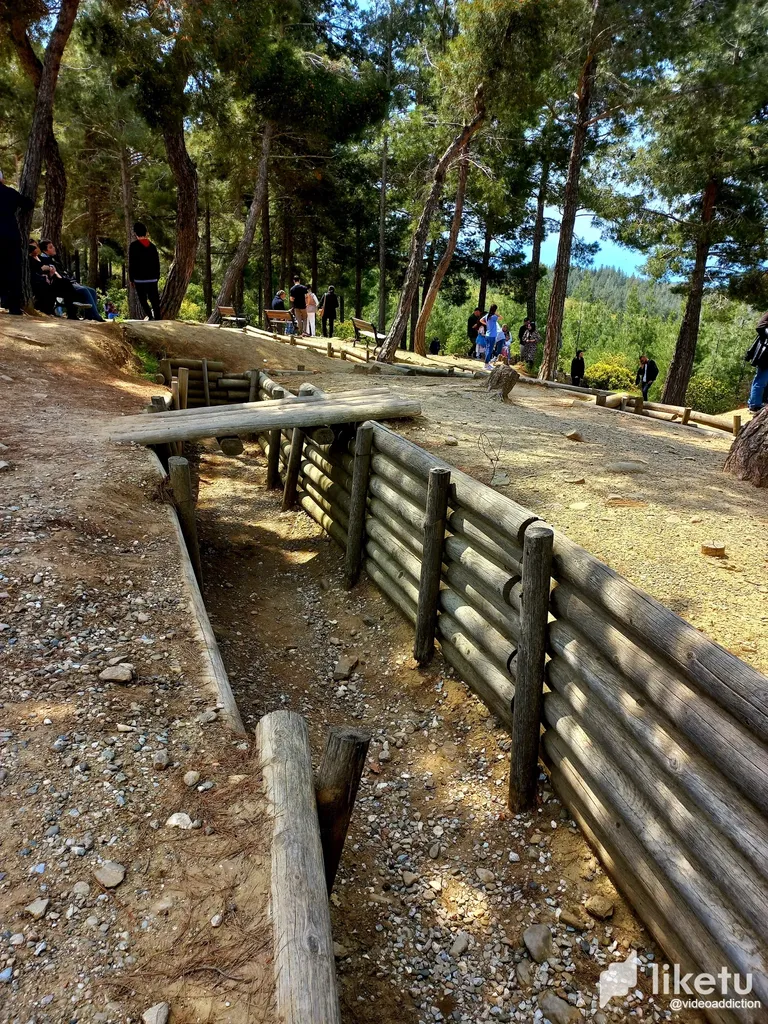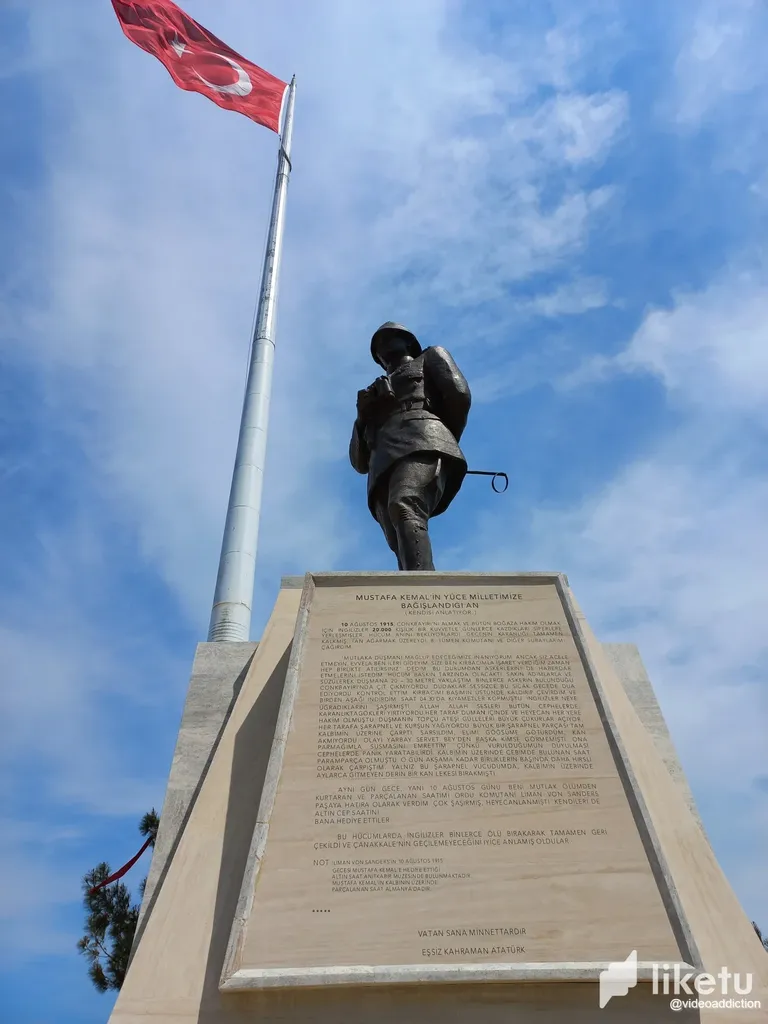 When we were on Chunuk Bair, the weather had warmed up much and we got very tired. We went to Anzac Cove after staying here for about an hour. Anzac Cove seemed to be a perfect place for resting. You can drive your car, caravan into the forest. There is the beach consisting of small and medium-sized stones begins after the forests. A short distance away, there is also a platform where you can jump into the sea. We put our chairs in a large area near the beach, under the trees. We had a view of Gökçeada in front of us. We lit the samovar, rested and had conversation until the tea was brewed. We were lighting a samovar and drink tea in the cove where the Anzacs once landed. From thousands of kilometers away, they came to the other side of the world to battle, to a place they did not know. Perhaps willingly, perhaps by force. Who knows, what lives and stories ended here. How strange life is. Staying here for about two hours, we set out for Istanbul, a long and traffic-filled journey awaited us.
Conk Bayırı'ndayken hava iyice ısınmıştı ve artık çok yorulmuştuk. Burda yaklaşık bir saat durduktan sonra Anzak Koyu'na doğru hareket ettik. Anzak Koyu tam bir dinlenme yeri gibi görünüyordu. Ormanın içine kadar arabanızı, karavanınızı sokabiliyorsunuz. Ormanın bittiği yerde de küçük ve orta büyüklükte taşlardan oluşan kumsal başlıyor. Az ilerde denize atlayabileceğiniz platform da var. Biz kıyıya yakın, ağaçların altında ve geniş bir alana sandalyelerimizi koyduk. Karşımızda Gökçeada manzarası vardı. Semaveri yaktık, çay demlenene kadar dinlenip muhabbet ettik. Anzakların bir zamanlar çıkarma yaptıkları koyda biz semaver yakmış çay içiyorduk. Binlerce kilometre uzaktan, dünyanın bir diğer ucuna, hiç bilmedikleri bir yere savaşmaya gelmişler. Belki isteyerek belki de zorla. Kim bilir ne hayatlar, ne hikayeler burda son buldu. Hayat ne garip… Burada yaklaşık iki saat kaldıktan sonra İstanbul'a doğru yola çıktık, uzun ve trafik dolu bir yolculuk bizi bekliyordu.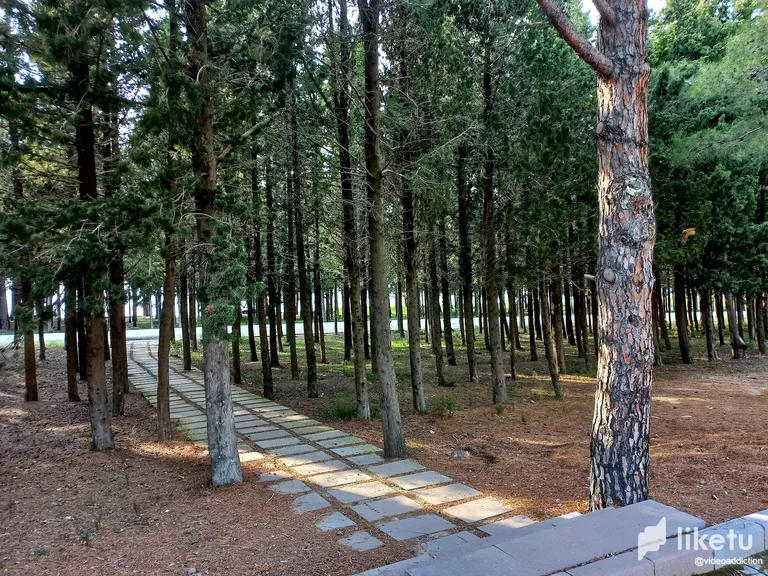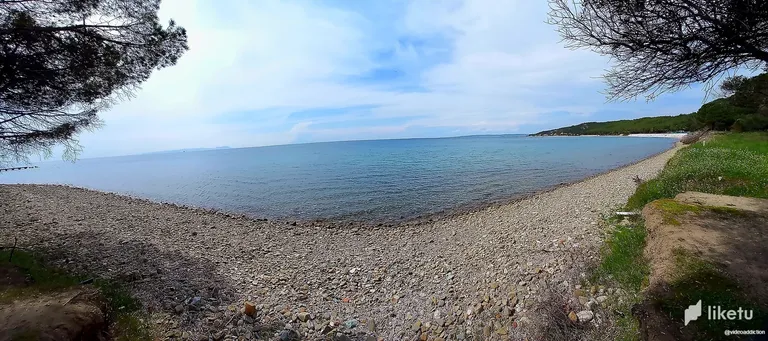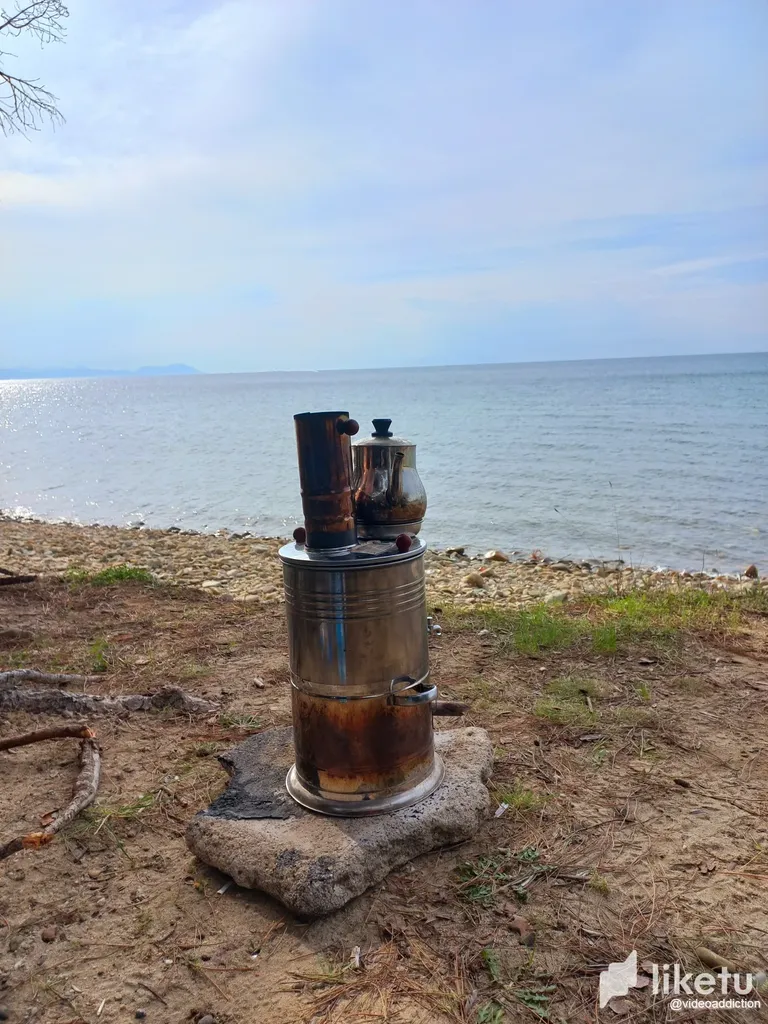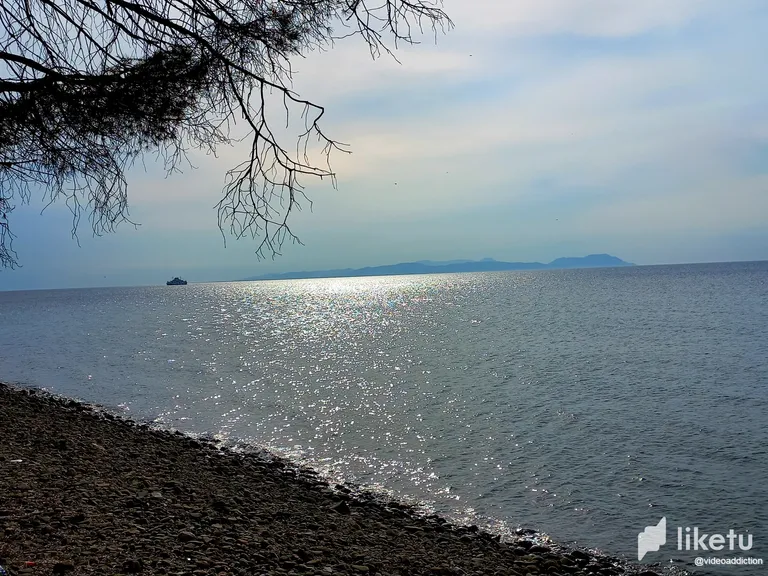 Since it was a day trip, we could only visit certain places on Gallipoli Peninsula. I think one should stay for 1-2 nights to visit whole Çanakkale. However, even in this short trip, we understood how important Çanakkale is to our history. The outstanding struggle and the victory here radically changed the history of both the world and our country during and after the First World War. Today, if we live freely in our country with our own identity, the only reason for this is Mustafa Kemal Atatürk and the nameless heroes who died there. As an Australian, I would like to get @tarazkp's opinion on this war.
Günübirlik bir gezi olduğu için sadece Gelibolu Yarımadası'ndaki belirli yerleri gezebildik. Bütün Çanakkale'yi gezmek için 1-2 gün konaklama yapmalı bence. Fakat, bu kısa yolculukta bile Çanakkale'nin tarihimizde ne kadar ağırlığı olan bir şehir olduğunu gördük. Buradaki üstün mücadele ve kazanılan zafer, I. Dünya Savaşı ve sonrasında gerek dünyanın gerekse ülkemizin tarihi kökten değiştirmiştir. Bugün ülkemizde kendi kimliğimizle özgürce yaşıyorsak bunun tek sebebi başta Mustafa Kemal Atatürk ve orada can veren, bana göre isimsiz kahramanlardır. Bir Avustralyalı olarak @tarazkp 'nin de bu savaşla ilgili fikirlerini almak isterim.
All the photos in this post belong to me. Thank you for reading.
Bu yazıdaki tüm fotoğraflar bana aittir. Okuduğunuz için teşekkür ederim.
---
For the best experience view this post on Liketu