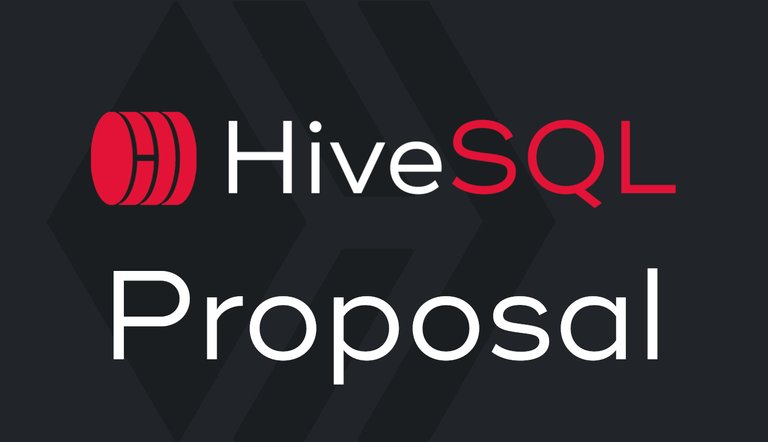 Last night, the HiveSQL proposal went unfunded, therefore switching back to the subscription model.
As usual, when this happens HiveSQL continues to work fine but its users contact me in a panic because suddenly their free access to the database is interrupted. They must then activate a subscription in order to be able to continue using this service.
And each time, the dramasphere ignites.
I added a drama buffer, but ...
During the last similar situation, I decided to implement a timeout so that those who rely on HiveSQL to run their process are no longer caught off guard.
Long story short, if the HiveSQL proposal is no longer funded, access to HiveSQL remains free for 24 hours from the time the funding has been discontinued. After that, an active subscription is required to access HiveSQL.
You can visit https://hivesql.io to learn more about it.
Note: Although existing accounts can still access the database for a few hours, you need to activate a subscription if you want to register a new HiveSQL account when HiveSQL is in subscription mode.
HiveSQL needs your help to switch back to free!
I introduced the HiveSQL proposal to make it free to use. The aim of the proposal is to enable as many developers and users as possible to benefit from this valuable tool and develop applications and services for our ecosystem. I invite you to read the introduction post to better understand why I made this funding proposal.
For months, thanks to your amazing support, HiveSQL has been free for all to use! But unfortunately, to be funded, the proposal must stay above, previously the Return Proposal (#0), and now the HBD Stabilizer Proposal (#213). And the bar keeps rising, making it sometimes harder and harder for long-backed proposals to stay funded. The same goes for new proposals. But this is another story.
---
This timeout buffer I added allows the process relying on HiveSQL to continue running, but it won't last forever.
Therefore, I kindly ask you to add your support to the HiveSQL proposal so it can be funded again and quickly switch back to free use for everyone.
Thank you to all who already supported the proposal and made HiveSQL free till now!