After a long time, Here is the latest version of Superhive ! It comes with new features, some bug fixes and one surprise... Let's go for a tour !
Wallet page is finally here !
Now, you have a real wallet inside Superhive. Here are the features that already work :
HIVE & HBD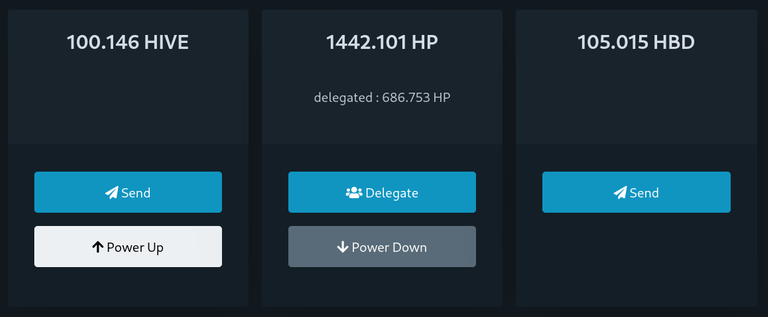 Display balances of HIVE / HP & HBD
Send HIVE & HBD
Power Up & Power Down
Delegate
Savings HIVE & HBD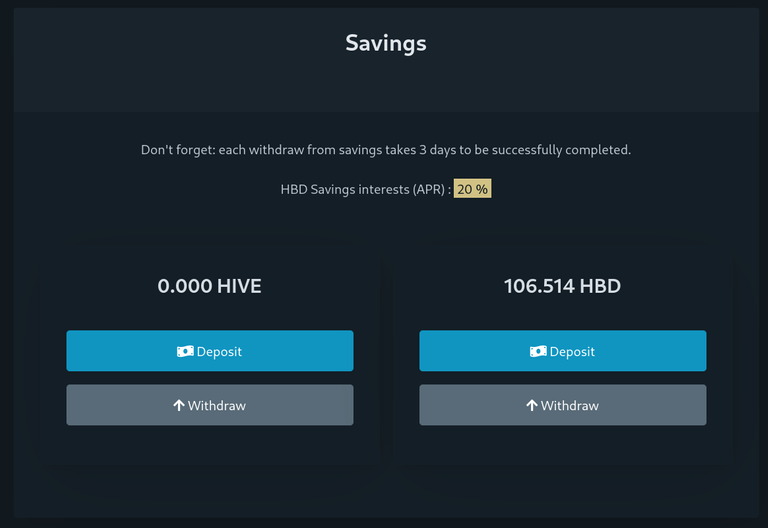 Display savings balances
Display HBD interest rate
Transfer to savings
withdraw from savings
Hive-Engine Tokens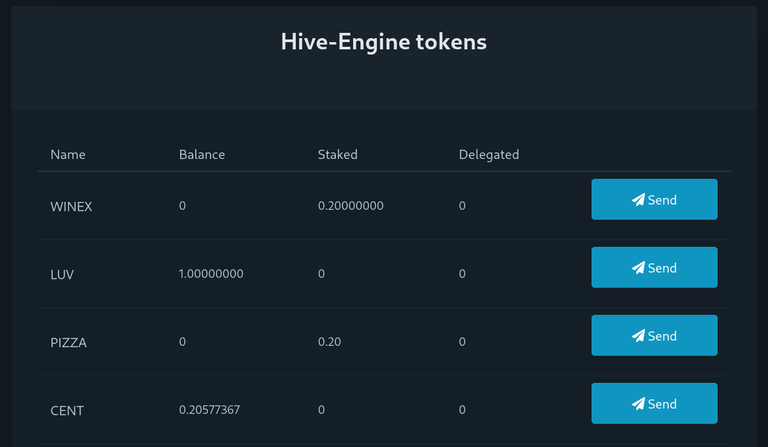 Display tokens you already have
Send tokens
Some features are missing (like Covert Hive to HBD / HBD to HIVE, display delegations list, claim, ...) but they will be added in next updates.
New better Markdown parser for better performance and easier theming
Superhive use a new post parser. It's more powerful & effective, and themes are also easier to create. No more JavaScript code for Markdown or HTML parsing. You can just create your theme without taking care of how content will be displayed.
All the content layout is server-side generated. The content becomes faster to display, but also more SEO-friendly.
Don't worry about tech, just write your post, Superhive will do the best for you.
Choose what content is displayed : author / tag / reblogs. Community account are here too.
A highly requested feature is now here : You can choose what you want to display ! 3 modes are available
Author posts only
This is the default mode. It displays all posts from account name.
If the author name starts with "hive-", it's a community, so Superhive will display all posts from this one
Selected tag only
Superhive will choose only the author posts that have the entered tag. All other posts will not be displayed.
This mode is also compatible with community account (for just display tag selected posts from many authors).
Reblogs only
Some accounts are used to centralize reblogs (like projects accounts or band accounts). That's why you can choose this mode to only display reblogs that are on this account.
Contribution in two PHP libraries
Superhive is made with PHP. This project is based on @dragosroua library called PHP-Hive-Tools. With Superhive, I contribute to this works to update this lib and add some functions.
But that's not all : There is no PHP tools to interact with Hive-Engine. That's why I started to create PHP-HE-Tools. It's heavily inspired by @dragosroua work, and it will be a batch of simplified functions to interact with Hive-Engine sidechain.
It's an early stage lib, but it's already open source (MIT License) and you can find PHP-HE-Tools on GitHub.
Bug fixes
Some bugs are fixed in this version :
No more config.json error
API endpoints are now on list
Classic & Celeste themes bug fixes & typo
Remove unnecessary JS code
Reduce API check time (2 minutes)
Surprise : Superhive Official Website !
That's right, you read it well, Superhive have an official website ! Go take a look at https://superhive.me.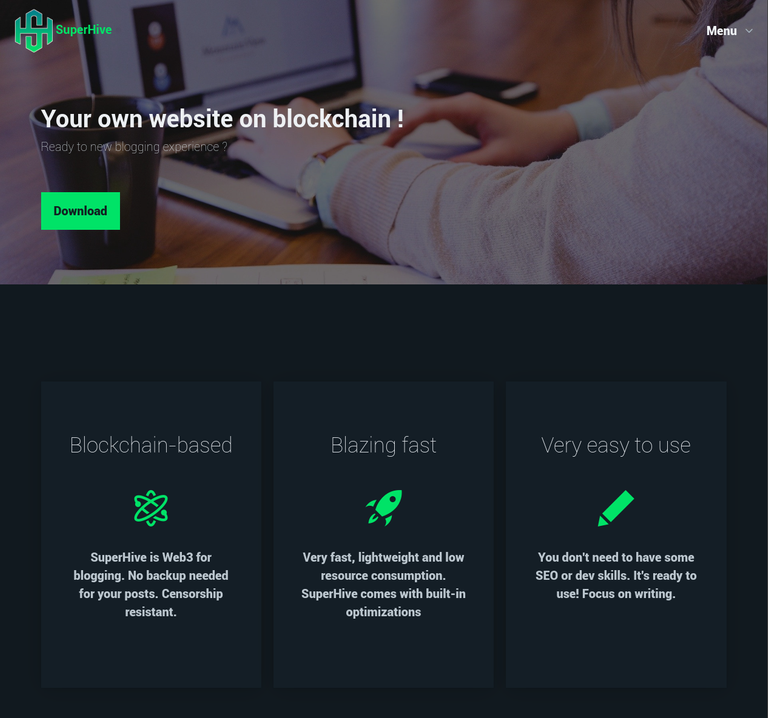 At this time, There is not much content, but it is this site that will host the documentations, FAQ, future plugins, themes, ...
What's next ?
In the next version, I want to :
Create an Update button (more simple for many users)
Finish the wallet page features
Change admin authentication to HiveKeychain and HAS
Add some advanced features to posts (like rewards distribution, beneficiaries, ...)
---
I hope you will enjoy all this work. As usual, if you have any request, question or feedback, feel free to use the comments section or join us into the Superhive Discord server.
Have a nice day !