I purchased Temtem on impulse recently after I heard some people say it's a lot better than Pokémon, so kind of had to try it. After know how stubborn Nintendo are with keeping their games on their own consoles and slowly evolving them over time to fit the current technology and adaptation, while at the same time suing the shit out of anyone who dares to slightly mod their games. I figured maybe a completely new adaptation close to Pokémon might be the better way forward.
Temtem released in January 2020 and are still in early access, so keep that in mind when looking at the gameplay footage. A lot of it reminds you of Pokémon quite a bit, even the storyline is eerily similar, not sure if they did that on purpose just to show it to Nintendo knowing what kind of overprotective people they are towards their IP or just wanting to play with the devil and risking a cease and desist, but here we are.
The looks of the game are cartoonish but really pretty, the color choices especially. The monsters you can't really expect much, there's just so much unique ones one can create after Pokémon has quite literally created everyone and them themselves starting to just dish some out that are closely starting to resemble chairs or some random items. They're cute, though, still.
The big difference here is of course it being available on the PC, it running smoothly (somewhat) but optimization is not something you can blame them for since they're still in early access. Since it's still early access you'd be surprised to have to buy it for €36 but maybe it's worth it, let's see how much gameplay one can get out of it in its current state.
I'm gonna share a few screenshots I took and then the gameplay videos, unfortunately it'll be several videos even though I recorded them in one sitting due to some weird freezes at random, presumably due to it being early access.
Character creation screen:
My finished character, which may or may not resemble me irl for those who been curious what I look like.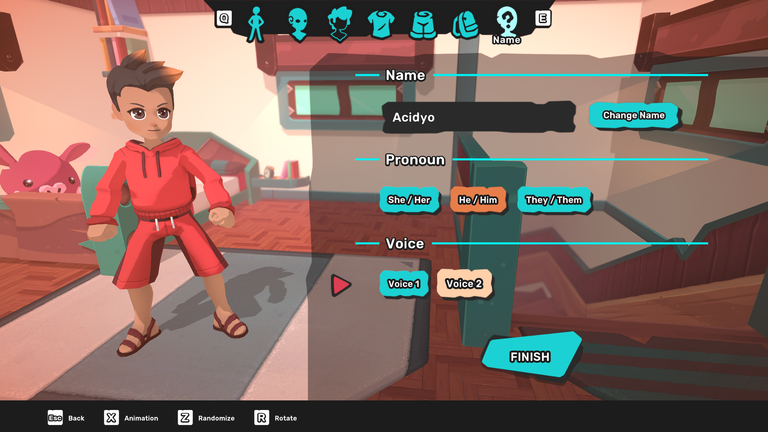 The world, your Temtem in your first squad slot follows you around!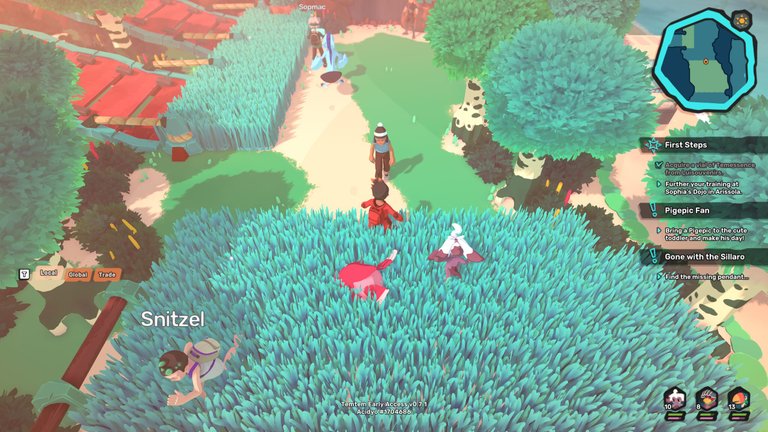 About to battle two trainers!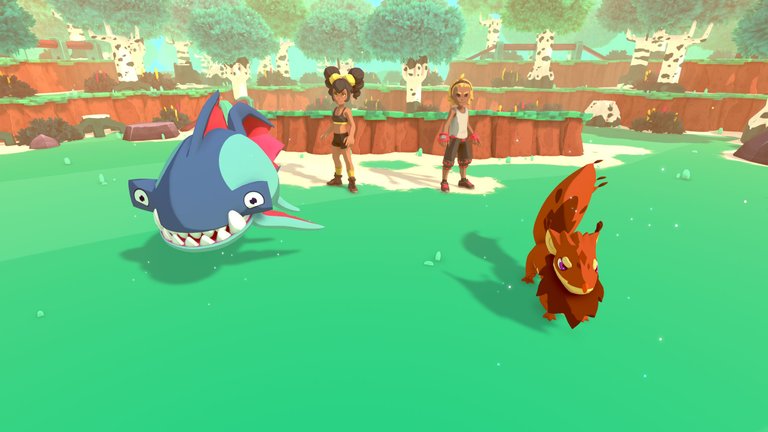 My Temtem, this game focuses on a 2v2 fightstyle over the usual 1v1, although Pokémon later adapted 2v2 as well.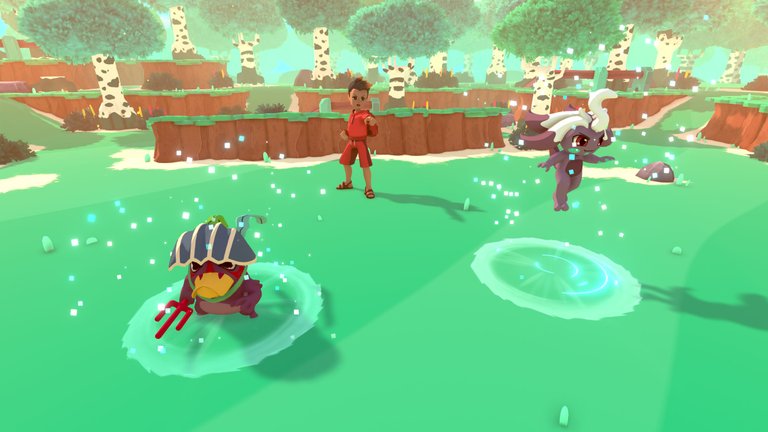 A look at their version of a Pokémon Center, those two trainers over there really wanted to use the same machine.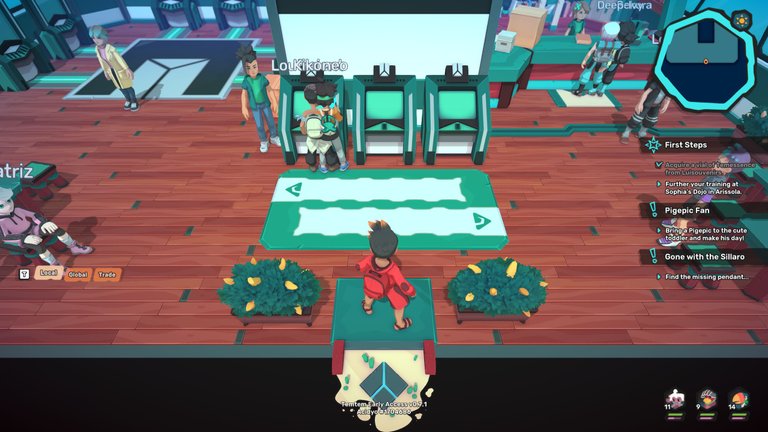 Gameplay footage in 1440p:
Let me know what you think of the game and if you're interested in checking out further progression throughout the game.
Will try remember a bit more often to take screenshots throughout it as the places look really neat to share in future posts!
Off to tame some more Temtem's!
---
30% of post rewards going to @hbdstabilizer due to excessive autovotes at times.