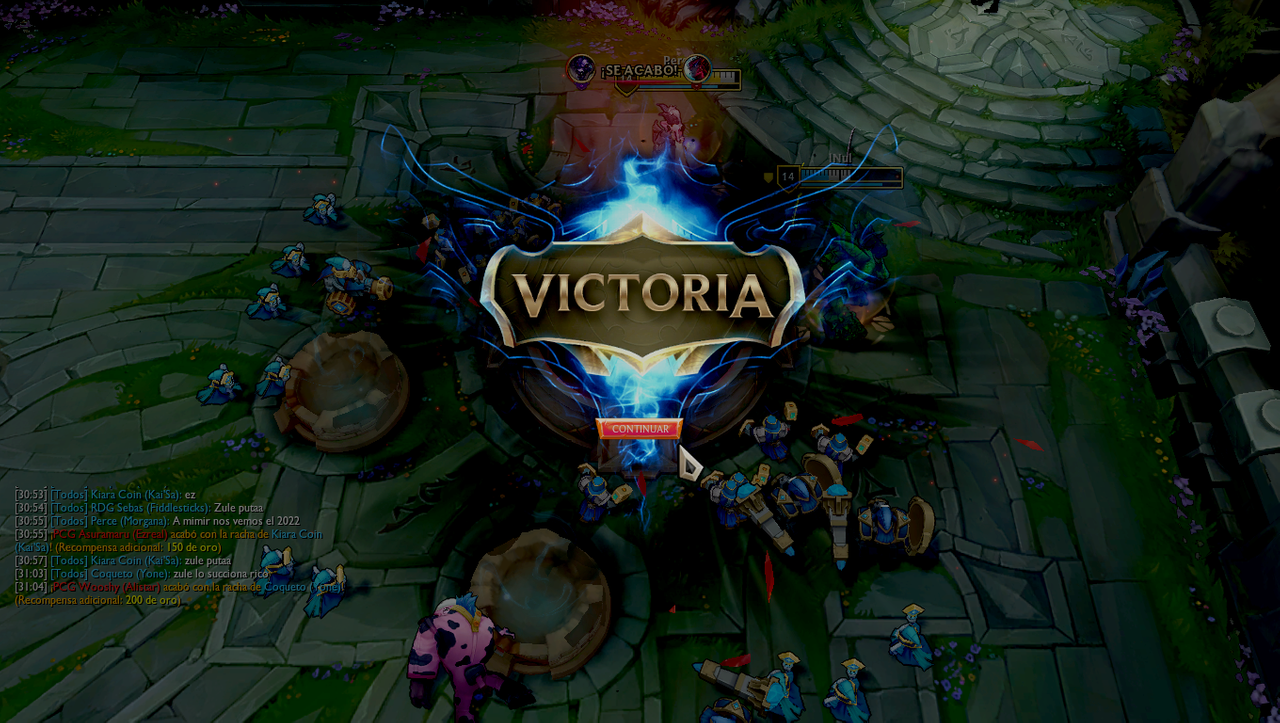 You can read it in Spanish below

Some time ago I mentioned that League Of Legends is a game that has accompanied me a lot in the worst moments, thanks to my friends, my games in League Of Legends were the best. But not everything was good, little by little the game was losing its essence, everything turned into toxicity, team imbalances, and more of the same. Arcane just revived my desire to play again, so I hope this continues and my desire to enjoy this game does not fade away.
In addition to launching Arcane, they also announced many new features, as well as the launch of the Ruined King game, an MMO based on the League Of Legends universe. That would be enough, but not so, Riot apparently wants to do things right this time. Actually the new League Of Legends update was much needed, which includes many curious things that change a lot the meta and change a lot the destiny that gives each game. The new dragons give a very big change to the gameplay, plus there are also new items, I don't know them all yet, but they seem to be good, even the old items were retouched, crazy.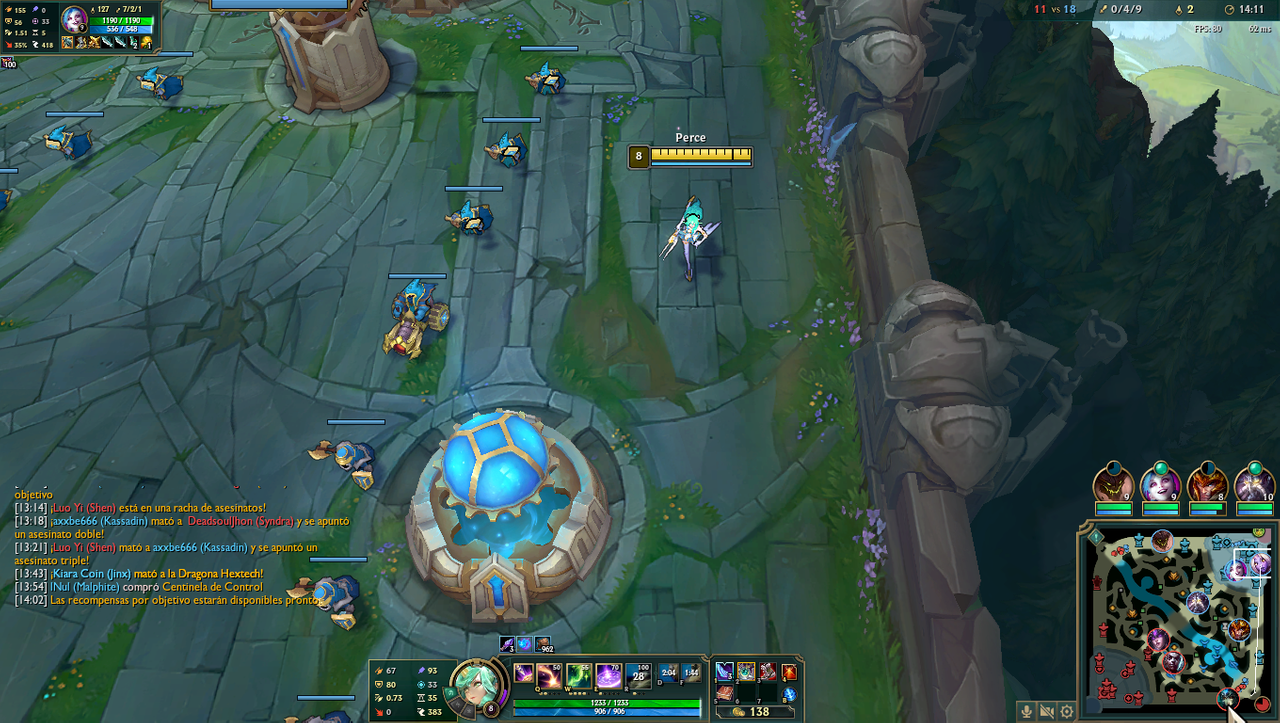 In one of the first games I played, I did not understand what was happening, I only know that the terrain changed after killing a dragon, but this time it was different, it became greenish and the characters walking around the area got invisibility, that seems insane to me, very broken for both teams, I can't imagine the new games at a competitive level, it must be crazy. But this is not all, there are many more things that I still do not assimilate, plus advantages for the team that is at a disadvantage, I like that, it makes a game does not end so fast, it gives the opportunity to the team that is at a disadvantage, to overcome and win the game.
HEX Drake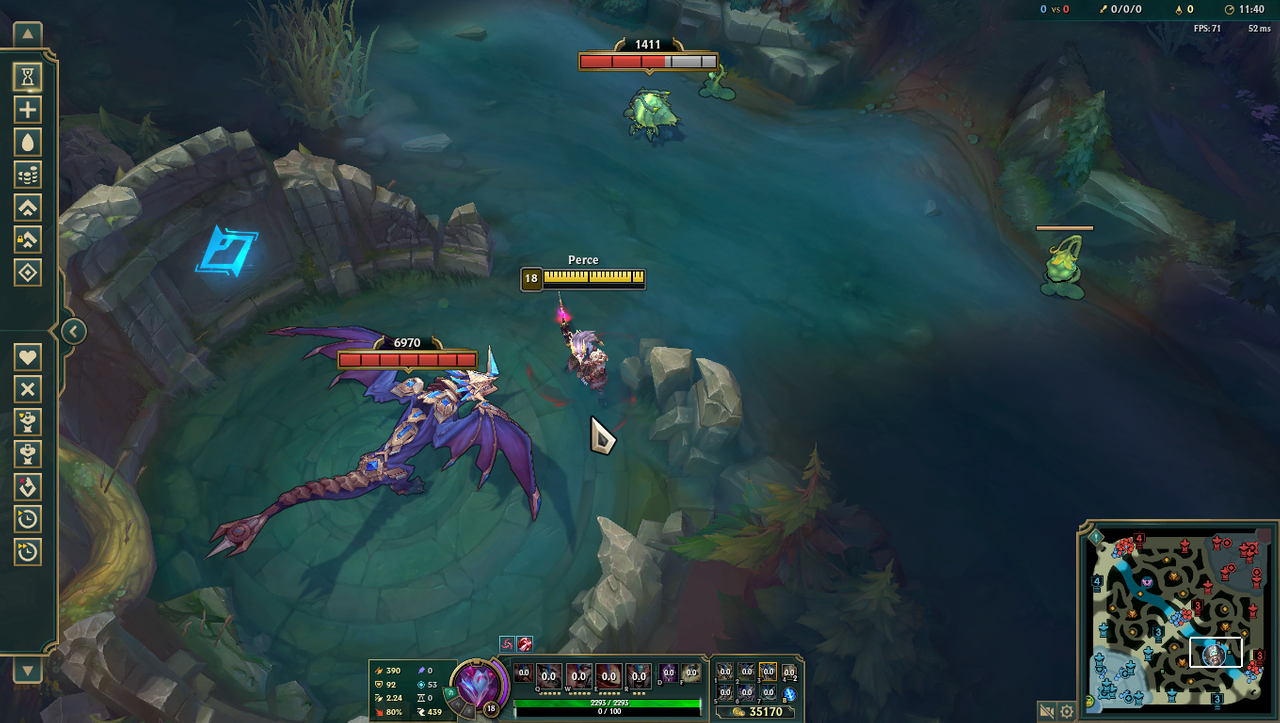 | Invisibility zone | HEX Portal |
| --- | --- |
| | |
All of the above depends on whether the advantaged team makes mistakes, if so, then the opposing team can use the advantages to their advantage and turn the game around. There are some who are unhappy with this, I think it is very good, it makes that a game is not sentenced too quickly, if a team is really good at playing, then they will know how to make fewer mistakes and finish quickly.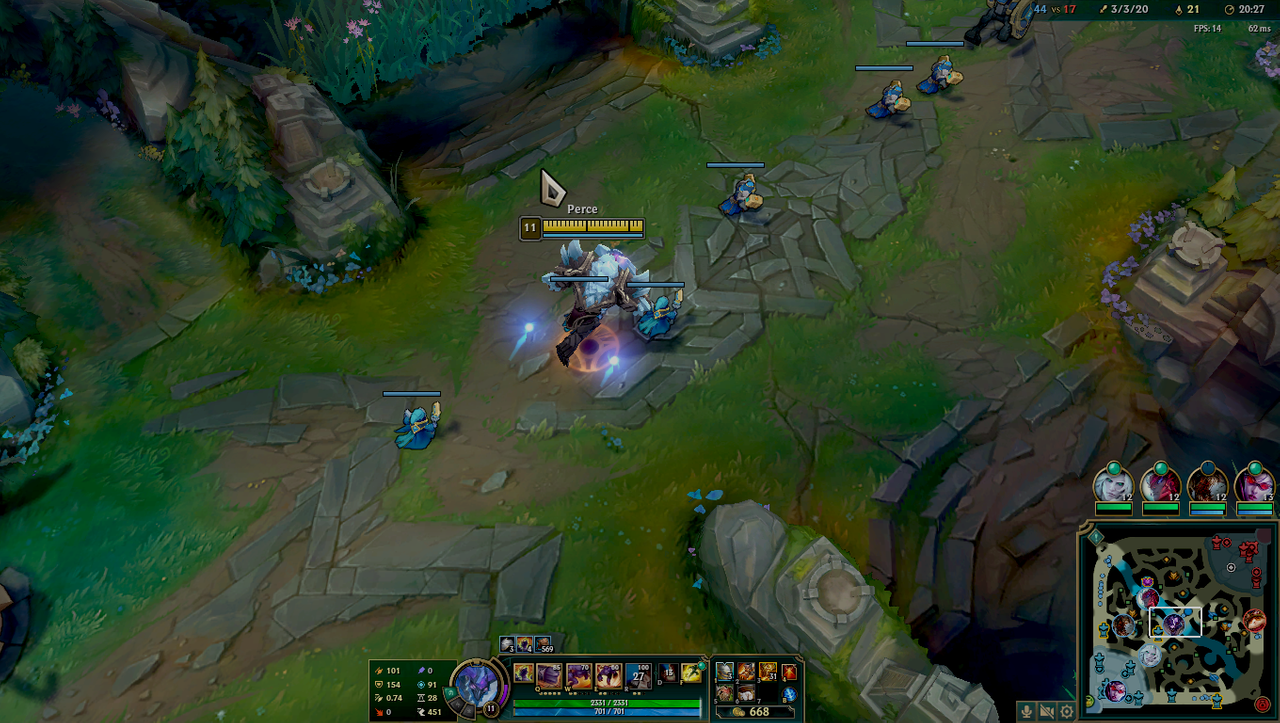 The rewards of this Season were not too good, but I liked them better than last Season. Players who reach the gold division and up, receive a victorious skin and depending on the division they are in, they also receive Chromas, basically a new color for the victorious skin. In this Season we received Blitzcrank Victorious, a skin that is quite beautiful and impressive.
| Victorious Blitzcrank - CHROMA | |
| --- | --- |
| | |
We had the opportunity to participate in the Clash on Saturday and Sunday, we were very close to win the tournament on Saturday, but we could not, it means that we need more practice, but for now I feel that the team is solid. In only 10 games I am almost back to Diamond. I don't think I can keep up as trying to get above diamond or stay above diamond takes a lot of time, time I'd rather spend on other things.
Because of the Arcane Hype, there are also a lot of people trying new compositions and playing champions that maybe weren't played too much, I like that a lot. And nothing, honestly these days I've had a great time thanks to my friends, yes, I messed up my sleep cycle and I'm getting up later now, which is not very productive. Although I enjoy again one of my favorite games, I don't recommend it, it can consume your life and give you a lot of tilt sometimes. Without further ado, see you my boomers!

Spanish

Hace un tiempo mencioné que League Of Legends es un juego que me ha acompañada muchísimo en los peores momentos, gracias a mis amigos, mis partidas en League Of Legends fueron las mejores. Pero no todo fue bueno, poco a poco el juego iba perdiendo su esencia, todo se convirtió en toxicidad, desequilibrios de equipos, y más de lo mismo. Arcane acaba revivió mis ganas de volver a jugar, así que espero que esto siga así y mis ganas por disfrutar este juego no se esfumen.
Además de haber lanzado Arcane, también anunciaron muchas novedades, así como el lanzamiento del juego Ruined King, un MMO basado en el universo de League Of Legends. Eso bastaría, pero no es así, Riot al parecer quiere hacer las cosas bien esta vez. Actualmente la nueva actualización de League Of Legends era muy necesaria, la cual incluye muchas cosas curiosas que cambian mucho el meta y cambia mucho el destino que da cada partida. Los nuevos dragones dan un cambio muy grande a la jugabilidad, además de que también hay nuevos items, aún no los conozco del todo, pero parecen ser buenos, incluso los viejos items fueron retocados, una locura.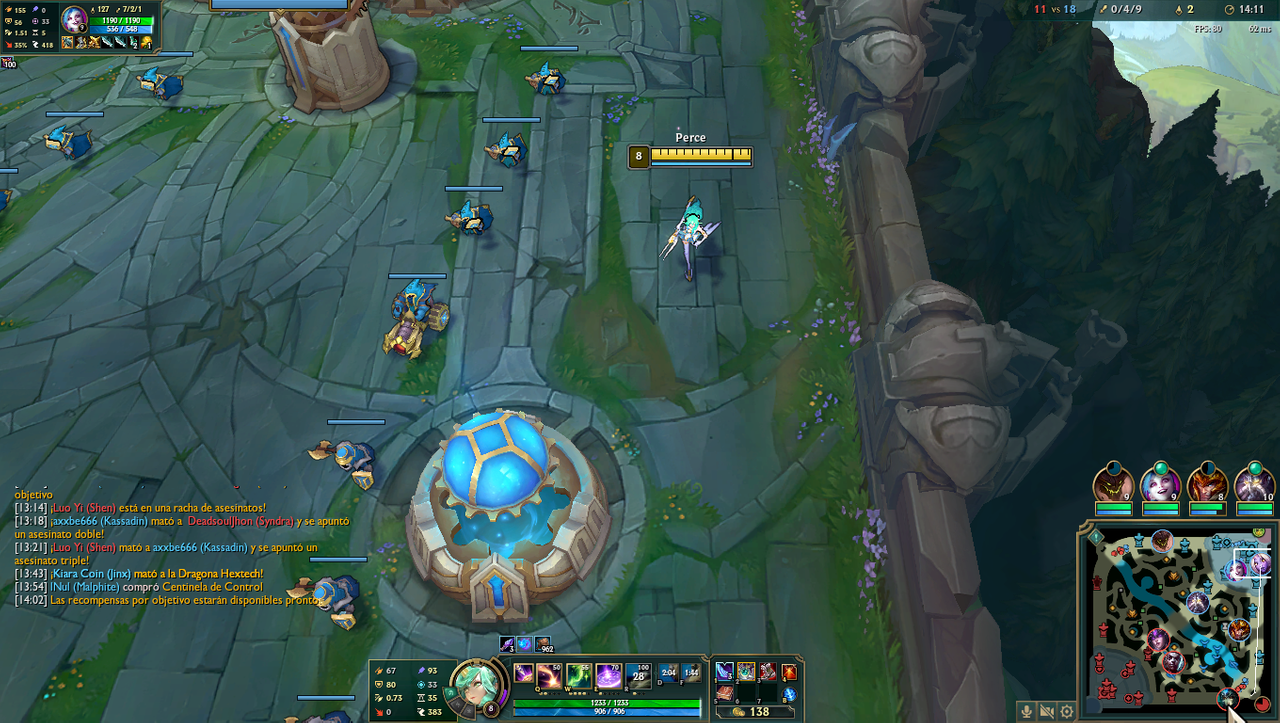 En una de las primeras partidas que jugué, no entendía lo que pasaba, solo sé que el terreno cambió después de matar a un dragón, pero esta vez fue distinto, se tornó verdoso y los personajes que caminasen por la zona conseguían invisibilidad, eso me parece insano, muy roto para ambos equipos, no me imagino las nuevas partidas a nivel competitivo, deben de ser una locura. Pero esto no lo es todo, hay muchas cosas más que aún no asimilo, además de ventajas para el equipo que esté en desventaja, eso me gusta, hace que una partida no culmine tan rápido, le da la oportunidad al equipo que lleva desventaja, remontar y ganar la partida.
HEX Drake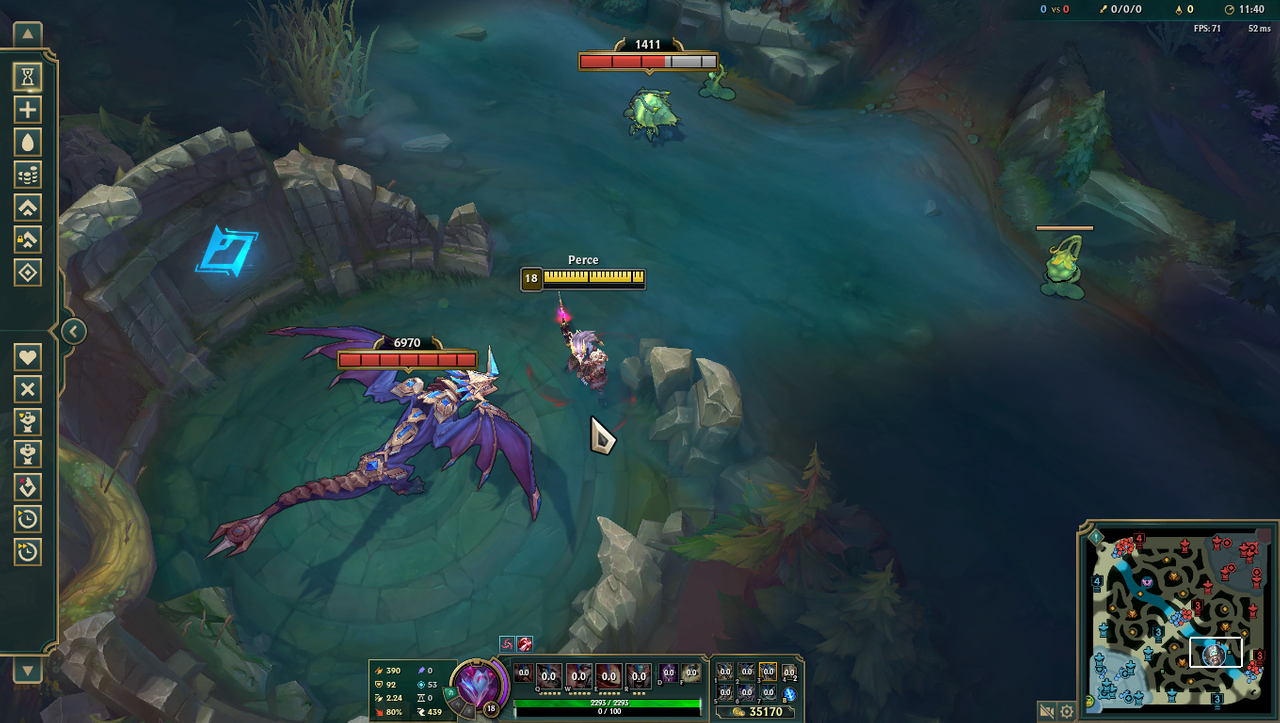 | Invisibility zone | HEX Portal |
| --- | --- |
| | |
Todo lo anterior depende de si el equipo que lleva ventaja comete errores, si es así, entonces el equipo que esté en contra podrá utilizar las ventajas para su beneficio y voltear la partida. Hay algunos que están descontentos con esto, a mi me parece que es muy bueno, hace que una partida no se sentencie demasiado rápido, si un equipo es realmente bueno jugando, entonces sabrá cometer menos errores y culminar rápido.
Las recompensas de esta Season no fueron demasiado buenas, pero me gustaron más que las de la pasada Season. Los jugadores que alcanzan la división de oro en adelante, reciben una skin victoriosa y dependiendo de la división en la que se encuentren, también reciben Chromas, básicamente es un nuevo color para la skin victoriosa. En esta Season recibimos a Blitzcrank Victorioso, una Skin que es bastante bonita e imponente.
| Victorious Blitzcrank - CHROMA | |
| --- | --- |
| | |
Tuvimos la oportunidad de participar en el Clash del sábado y el domingo, estuvimos muy cerca de ganar el torneo el día sábado, pero no pudimos, significa que necesitamos más práctica, pero por ahora siento que el equipo es solido. En tan solo 10 partidas ya casi vuelvo a ser Diamante. No creo poder mantenerme ya que intentar subir a más de diamante o mantenerse requiere de mucho tiempo, tiempo que prefiero gasta en otras cosas.
Debido al Hype de Arcane, también hay muchas personas probando composiciones nuevas y jugando campeones que tal vez no eran demasiado jugados, eso me gusta bastante. Y nada, sinceramente estos días la he pasado genial gracias a mis amigos, eso sí, me arruiné mi ciclo de sueño y me levanto más tarde ahora, cosa que no es muy productiva. A pesar de que vuelvo a disfrutar de uno de mis juegos favoritos, no te lo recomiendo, te puede consumir tu vida y darte mucho tilt a veces. Sin más, nos vemos mis boomers!