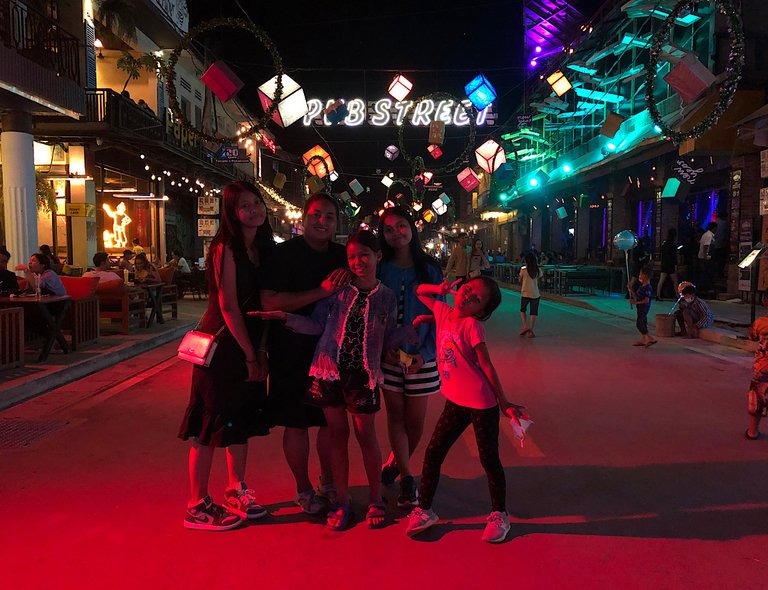 Greetings everyone! I had dinner with my niece and her daughters to welcome the New Year 2022 before I left Siem Reap to meet my husband at the airport in Phnom Penh. Now our family is together after so many problems.
I wanted to make a post about my family but I not yet have time to the photos. I made this a week ago but I do not have time to write a post.
My niece and I are the same age and we have a very good relationship. She has two daughters like me and I love her daughters like my daughters too. She is single mama, her husband just died last year.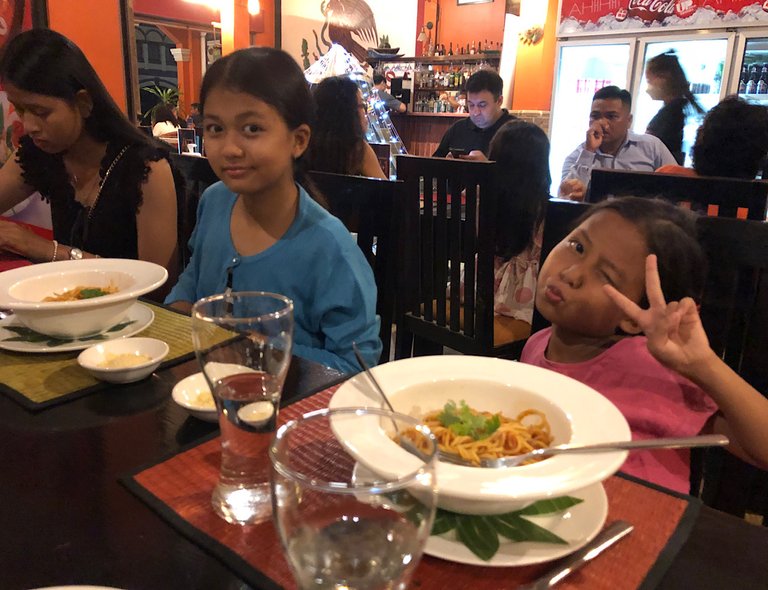 The most famous restaurant is Viva, we ate taco with red beans and rice but my two daughters wanted to eat vegan spaghetti. After we eat dinner already we wanted to visit Pub Street.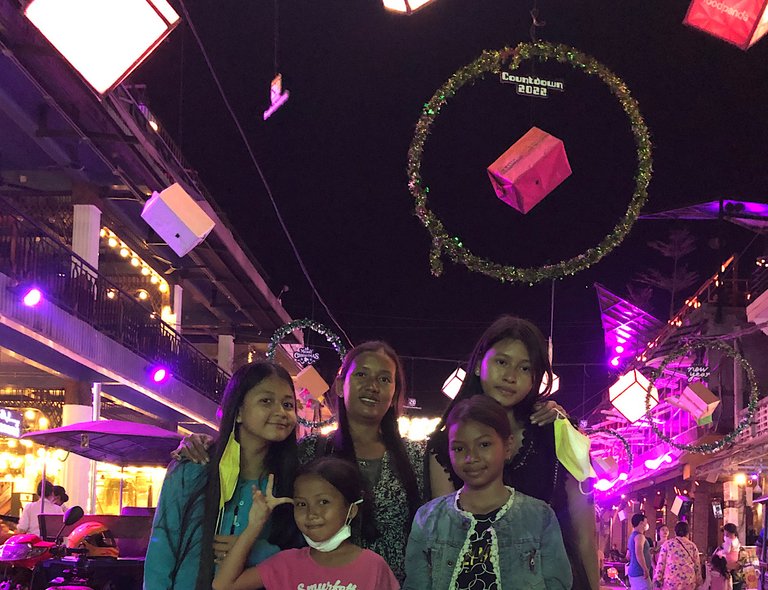 There are so many people every night, but when countdown for New Year so many people come here.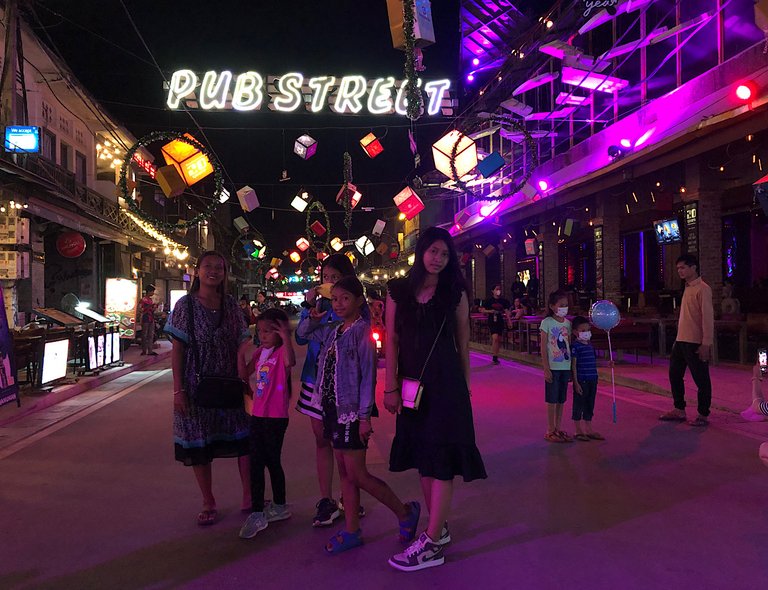 On New Year's Eve I do not come here because too many people go inside, I like to go before New Year's Eve or after New Year's Eve.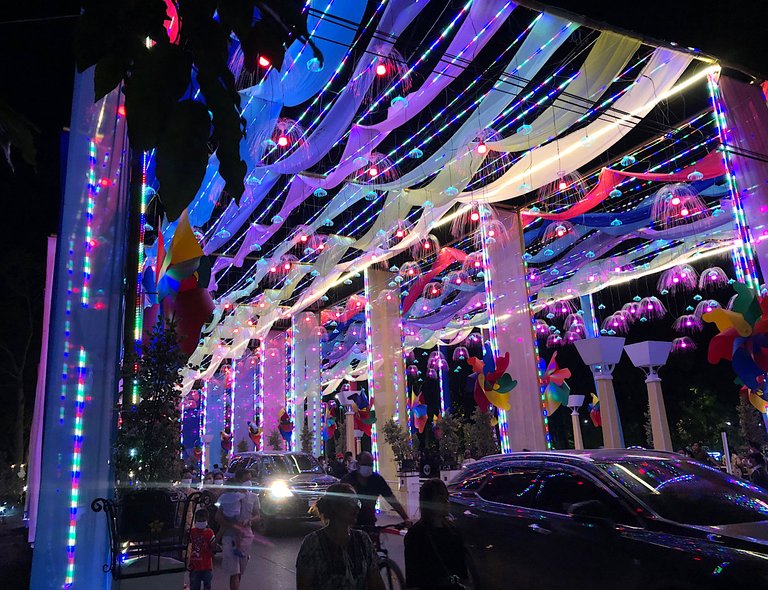 After we took pictures we went to view the colored lights at the bridges. The bridge here is a twin bridge, and one bridge is closed for people to take pictures and the other bridge is left for traffic.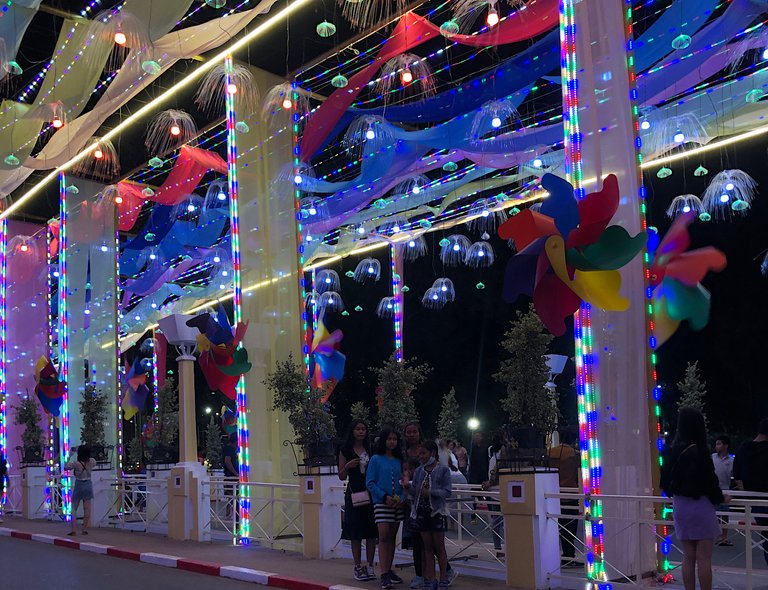 We just stopped to take pictures and we go back home.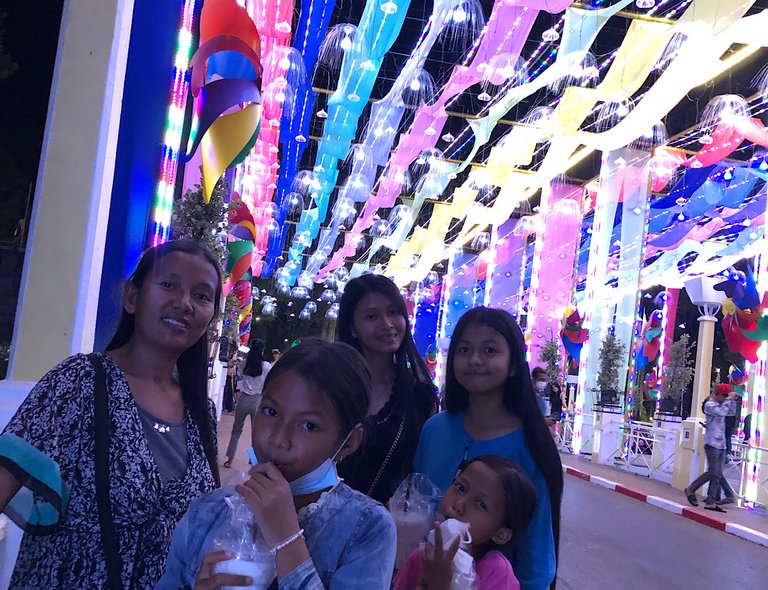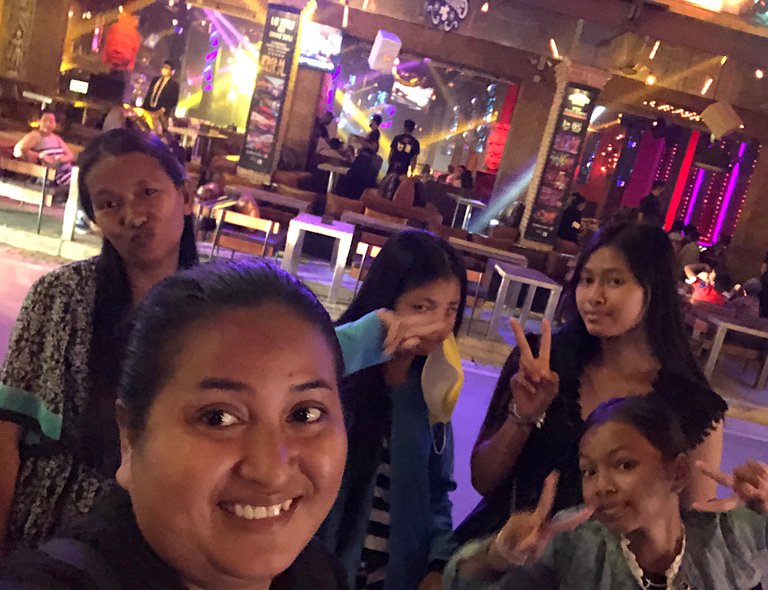 Happy new year everyone and wish you all the best. 🎆💕

CLICK HERE TO JOIN HIVE AND START EARNING CRYPTO LIKE US