It's one of the most prestigious and largest educational institutions in Venezuela, and Mérida, the main city that houses it, is also known as the city of students. In this post I show you some shots I took when I visited the headquarters of the Rectorate of the University of Los Andes (ULA).
Es una de las instituciones educativas más prestigiosas y grandes de Venezuela, y Mérida, la principal urbe que la alberga es también conocida como la ciudad de los estudiantes. En esta publicación les muestro algunas tomas que hice cuando visité la sede del Rectorado de la Universidad de Los Andes (ULA).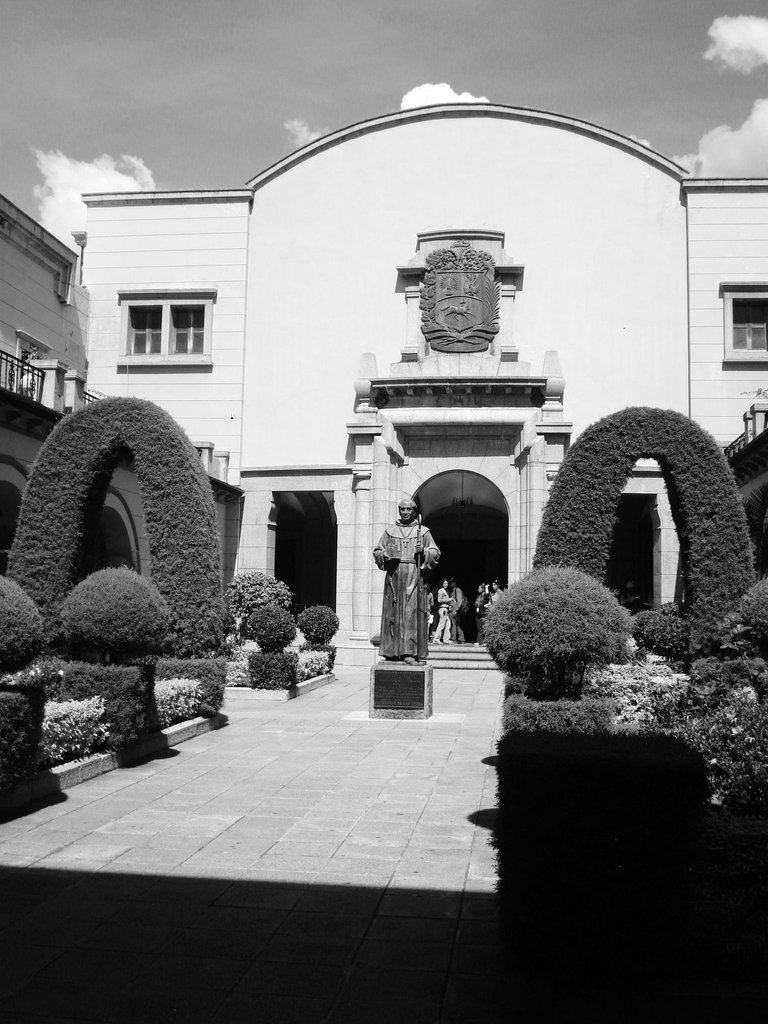 Central courtyard of the Rectorate with the statue of Fray Juan Ramos de Lora, first bishop of the Diocese of Mérida and founder of this institution in 1785 / Patio central del Rectorado con la estatua del Fray Juan Ramos de Lora, primer obispo de la Diócesis de Mérida y fundador de esta institución en 1785
---
Although the beginnings of this house of studies date back to 1785 under the name of Royal Seminary College of San Buenaventura of Merida, it was in 1810 that it was decreed as Royal University of San Buenaventura of Mérida of the Gentlemen and then in 1883 it received the name it has today: University of Los Andes (ULA).
Aunque los inicios de esta casa de estudios datan de 1785 y con el nombre de Real Colegio Seminario de San Buenaventura de Mérida, fue en 1810 que se la decretó como Real Universidad de San Buenaventura de Mérida de los Caballeros y luego en 1883 recibió el nombre que tiene en la actualidad: Universidad de Los Andes (ULA).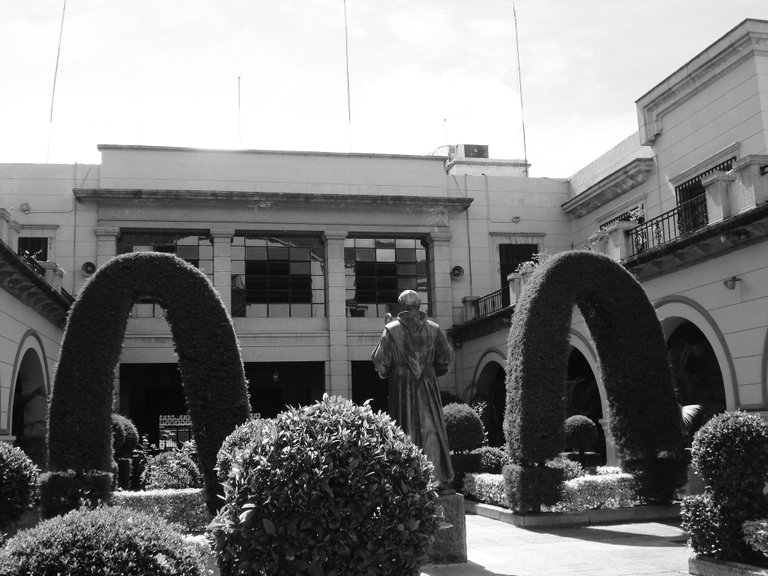 The structure you see in these images, located in the center of Merida, was erected in 1952 as part of an extension to the university's Central Building. The design was in charge of the Spanish architect Manuel Mujica Millán.
La estructura que ven en estas imágenes, ubicada en el centro de Mérida fue levantada en el año 1952 como parte de una ampliación al Edificio Central de la universidad. El diseño estuvo a cargo del arquitecto español Manuel Mujica Millán.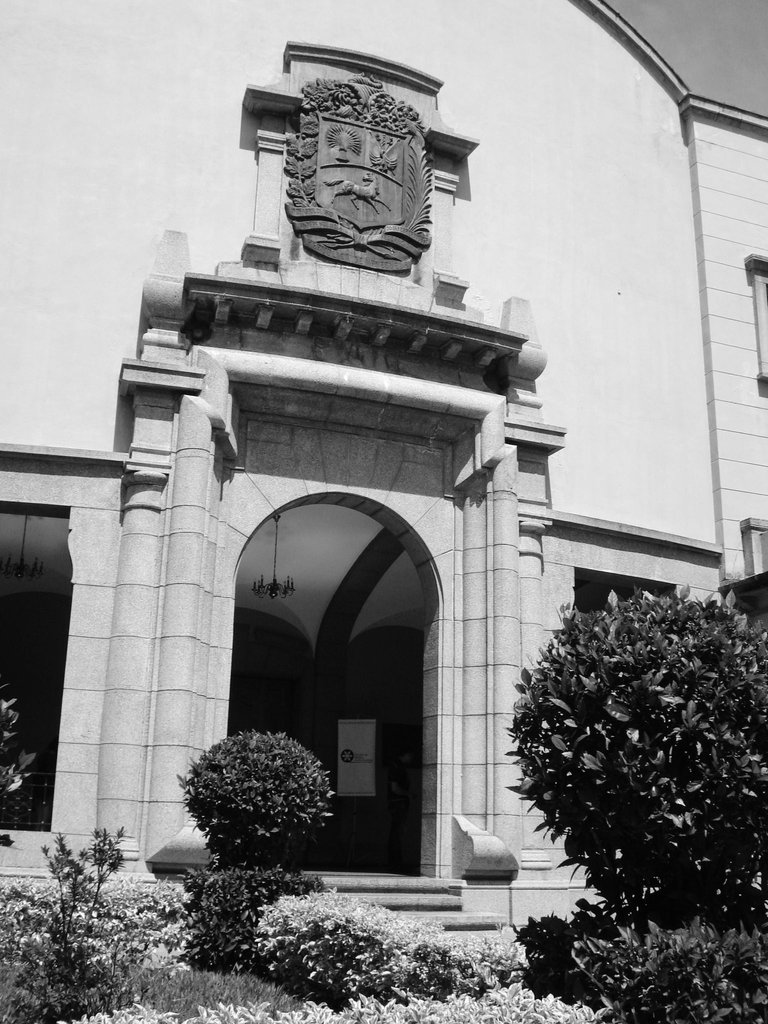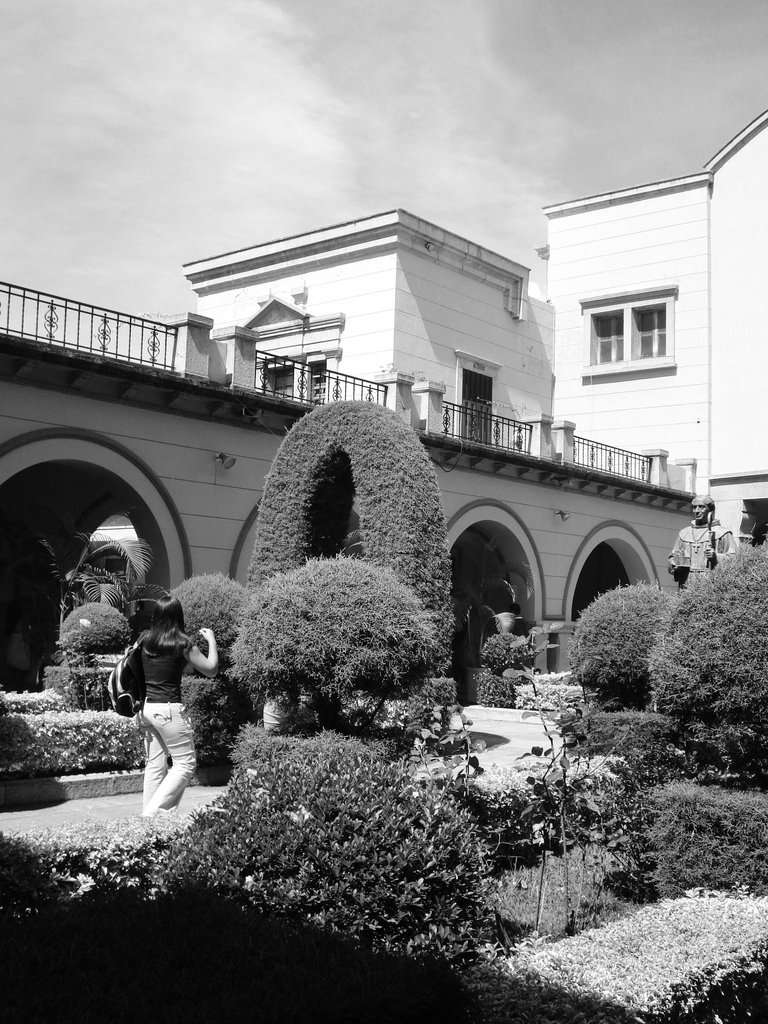 The administrative part of the university is located here: the secretary's office, the rector's office and the vice-rector's office.
En este lugar funciona la parte administrativa de la universidad: la secretaría, el rectorado y el vicerrectorado.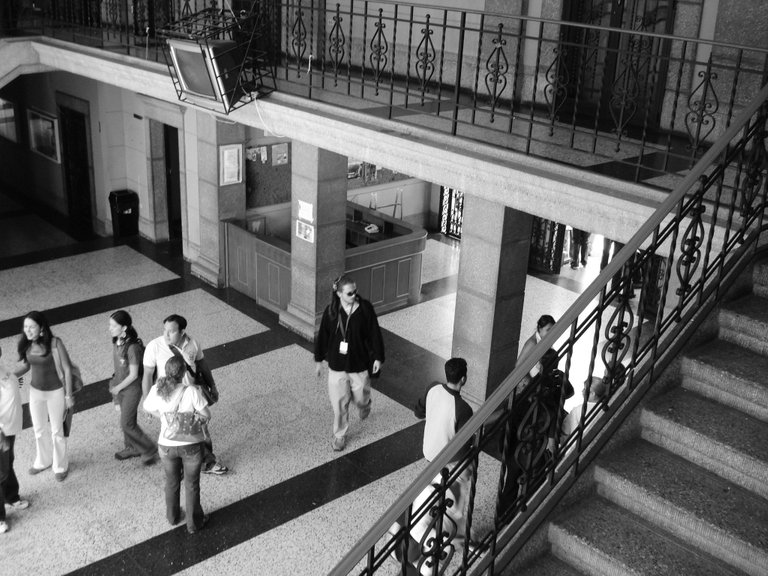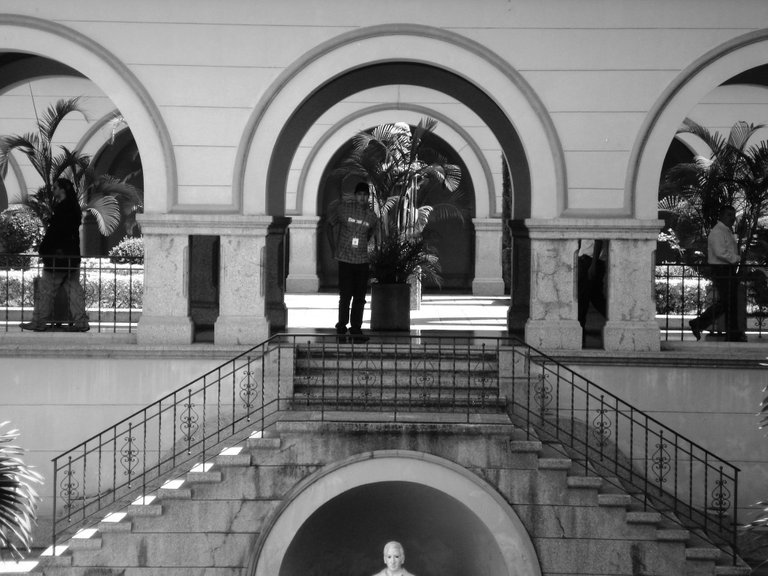 The Faculty of Dentistry, Press, Institutional Relations, the Gonzalo Rincón Gutiérrez Archaeological Museum, the César Rengifo Theater, the Red Room of the Rector's Office and the Main Auditorium are also here, of this last and important space are the photos that follow.
También están aquí la Facultad de Odontología, Prensa, Relaciones Institucionales, el Museo Arqueológico Gonzalo Rincón Gutiérrez, el Teatro César Rengifo, el Salón Rojo del rectorado y el Aula Magna, de este último e importante espacio son las fotos que siguen.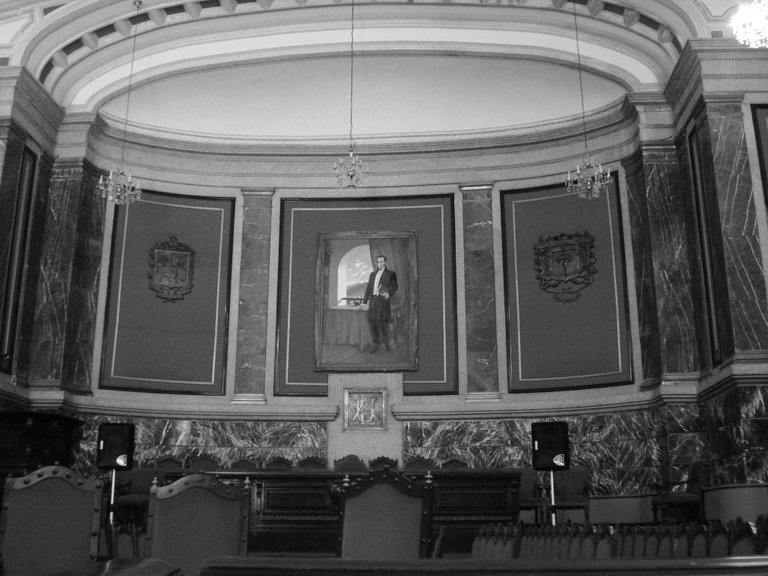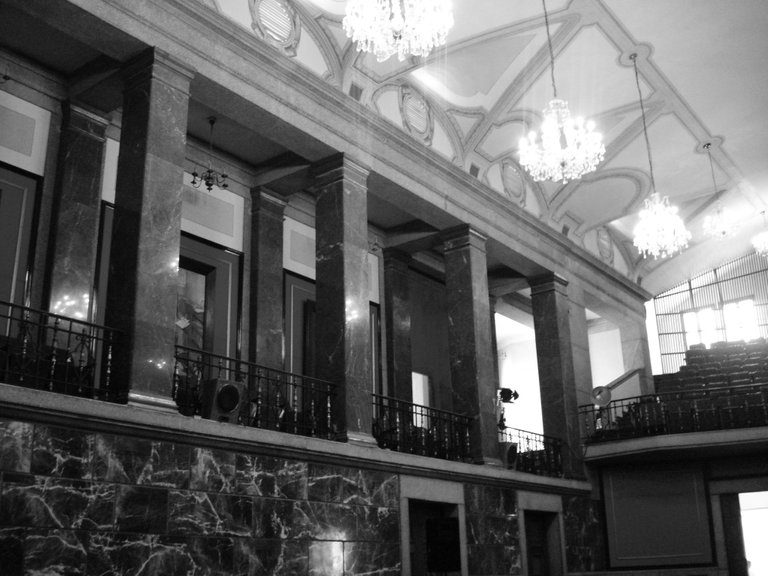 Since 1980, the Rector's Office of the ULA is an Artistic and Historical Heritage of the Nation and in 2007 it was declared an Asset of Cultural Interest.
Desde 1980 la sede del Rectorado de la ULA es Patrimonio Artístico e Histórico de la Nación y en 2007 fue declarado Bien de Interés Cultural.
This is my entry to today's #monomad challenge.
Esta es mi entrada al reto #monomad de hoy.
THANKS FOR VISITING MY BLOG! / ¡GRACIAS POR VISITAR MI BLOG!


Photos taken by me with a Sony Cyber Shot 7.2 mp digital camera / Fotos hechas por mí con una cámara digital Sony Cyber Shot 7.2 mp