---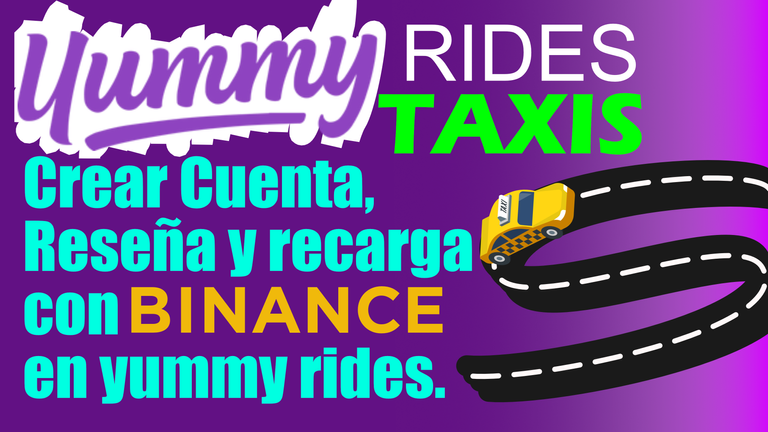 ---
As you have read in the title, it is possible to pay with cryptocurrencies for taxis in a simple way, at least in Venezuela, in Venezuela suffer a very strong economic crisis for a couple of years, although to be honest we are still in crisis, but apparently we are getting out of it little by little, due to this serious crisis the authorities allowed the use of cryptocurrencies to be legal to pay for services.
Not only are cryptocurrencies allowed as a legal form of payment, but even cryptocurrency mining is legal in the country, as long as you register your mining machine with the SUNACRIP, which is the government entity that governs everything related to cryptocurrencies.
SUNACRIP
Due to the economic crisis that we are going through, in a few years the community in general became more and more interested in cryptocurrencies and little by little "common" businesses accepted cryptocurrencies as a form of payment, at first it was uncommon for us to find places where accepted crypto but little by little their use became widespread to such an extent that I would dare to say that 15% of the establishments in my area accept them as a payment method.
Taxi services were not far behind in this cryptocurrency surge , a couple of weeks ago a company in my country called yummies ride**s added cryptocurrencies to its list of payments, and I feel this as one more victory for time of the integration of this technological world and finances of the present and of the future.
yummies rides
Now the way to pay the taxi service is very simple, first you must download the application and recharge the wallet with usdt through the BINANCE pay option, the process is very simple because the same app is redirected to Binance pay and you only have to Confirm the operation, once the app has been reloaded, all you have to do is request the service and release the money once it has been completed.
Now, in your countries, is it so easy to pay for this type of service with cryptocurrencies?
---
**SPANISH
Como han leído en el titulo es posible pagar con criptomonedas taxis de una forma sencilla por lo menos en Venezuela, como sabrán mi país Venezuela durante un par de años sufrió una muy fuerte crisis económica aunque para ser sincera aun estamos en esa crisis pero al parecer estamos saliendo de ella poco a poco, por esta grabe crisis las autoridades permitieron que el uso de las criptomonedas fueran de uso legal para pagar servicios.
No solo las criptomonedas son permitidas como forma legal de pago sino hasta la minería de criptomonedas es legal en el país, siempre y cuando registres tu maquina minadora ante la SUNACRIP que es el ente gubernamental que rige todo lo competente a las criptomonedas.
SUNACRIP
Debido a la crisis económica que atravesamos hizo que en pocos años la comunidad en general se interesara cada vez mas en las criptomonedas y poco a poco negocios "comunes" aceptaran criptomonedas como forma de pago, en un principio era poco común que consiguiéramos lugares donde las aceptaran pero poco a poco se fue masificando su uso hasta tal punto que me atrevería decir que un 15% de los establecimientos en mi zona las aceptan como método de pago.
Los servicios de taxis no se quedaron atrás en esta holeada de criptomonedas, hace un par de semanas una empresa en mi país llamada yummies ride**s sumo a su lista de pagos las criptomonedas, y siento esto como una victoria mas a la hora de la integración de este mundo tecnológico y finanzas del presente como del futuro.
yummies rides
Ahora la forma de pagar el servicio de taxi es mu simple primero debes bajar la aplicación y recargar la billetera de con usdt por medio de la opción de BINANCE pay, el proceso es muy simple porque la misma app ye redirige hace Binance pay y solo debes confirmar la operación, una vez recargada la app lo unico que debes hacer el soliciar el servicio y liberar el dinero una vez que el mismo haya sido completado.
¿Ahora bien en sus paises es tan sencillo pagar ese tipo de servicio con criptomonedas?
---
**Video sources
Taxi iconos creados por Freepik - Flaticon
---


---
▶️ 3Speak