Hello Splinterland warriors!
How are you all guys hope you will be blessed and fine here is another post about the Splinterlands game in which i will be sharing the quest rewards of two days and also will be talking on league advancement the post i will be sharing for the social media challenge in which i will share the gladius pack opening also.
URAEUS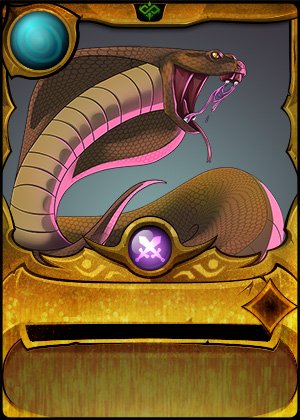 There is a famous circus camp in the Smoldering Forest of the Burning Lands called The Sirk. It has the boldest daredevils, the most agile acrobats, and the most distinguished freaks anywhere in the Splinterlands.Read more
Well, here is an epic gold cobra with dangerous poison that can lead you to death which is a neutral card from the reward cards edition that everyone can upgrade easily for its poison ability and neutral epic rarity that we can use in all splinters except the ruleset where neutral monsters are not allowed in the battles. So for me, this card is really good that i am going to upgrade to level 4 soon but just waiting for 3 BCX only that i may get in-the-season end rewards if not then i will buy it from the market to make this card to level 4.

ABILITIES AND PRICE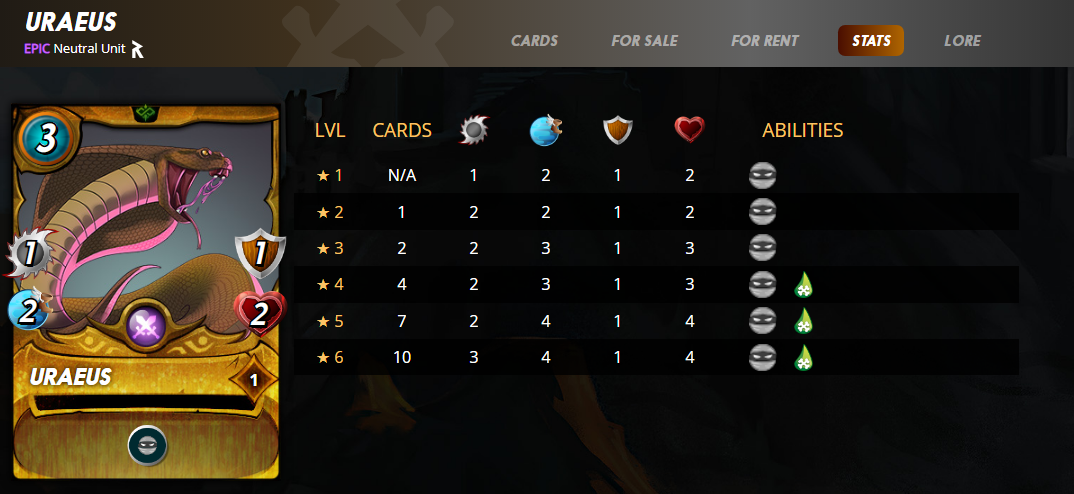 Well, the abilities are awesome in this card the one you can get from this card is a sneak ability that will target the last enemy monster from any position while the second ability is a poison that you can get at level 4 you need a total of 20 BCX to unlock this ability. However, this is a neutral epic so the gold foil BCX price is a bit higher compared to other epic gold cards as the collection power are same which is 2500 Dec burning value but the price is 18 USD per single gold BCX so in gold foil you will need 4 BCX of gold foil that will cost you 72 USD investment for the poison ability.

LEAGUE UNLOCKED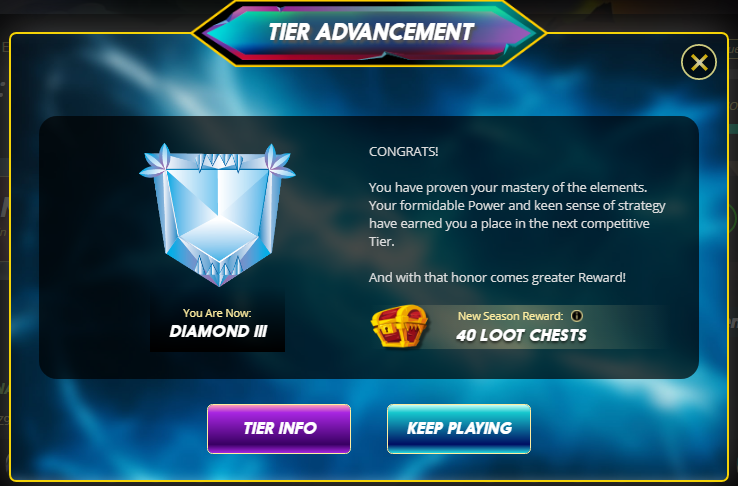 Diamond league unlocked for me today with a 2800+ rating as i reached diamond 2 in the last season and this time i will try my best to reach again diamond 2 league to get 50 loot chest rewards for the season end. However, at the diamond league, i am facing some giant players with upgraded decks to max level or at least they are using level 7 and 8 summoners so fighting with them is not easy sometimes i won, and sometimes we lose the battles just because of high players.

GLADIUS PACK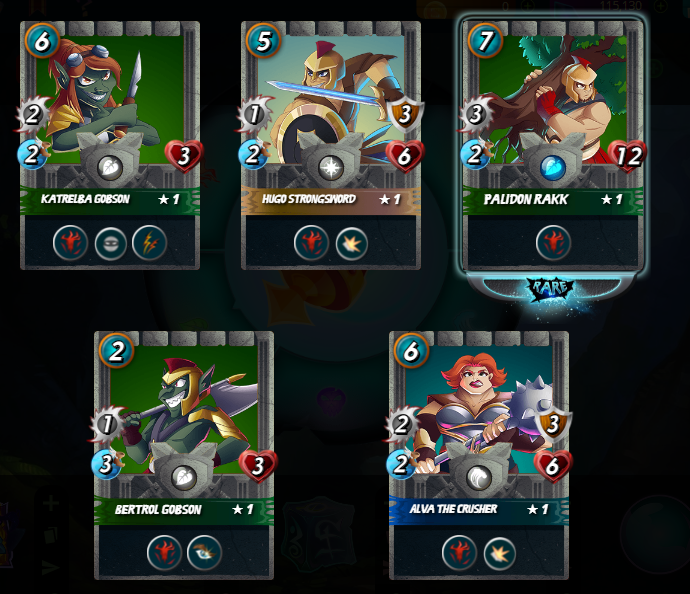 In the last brawls, we got third place in our group due to which we got fewer merits and it is because of some inactive players they did not submit the teams for brawls almost 8 battles were fled due to which we missed the first position and this was the 2nd time that the players are not submitting the team this time the leader warns us to make sure submit the team on time otherwise the players will be not allowed for the next brawls. However, i bought a pack with that merits and got these cards again that i already shared on my blog.

QUEST REWARDS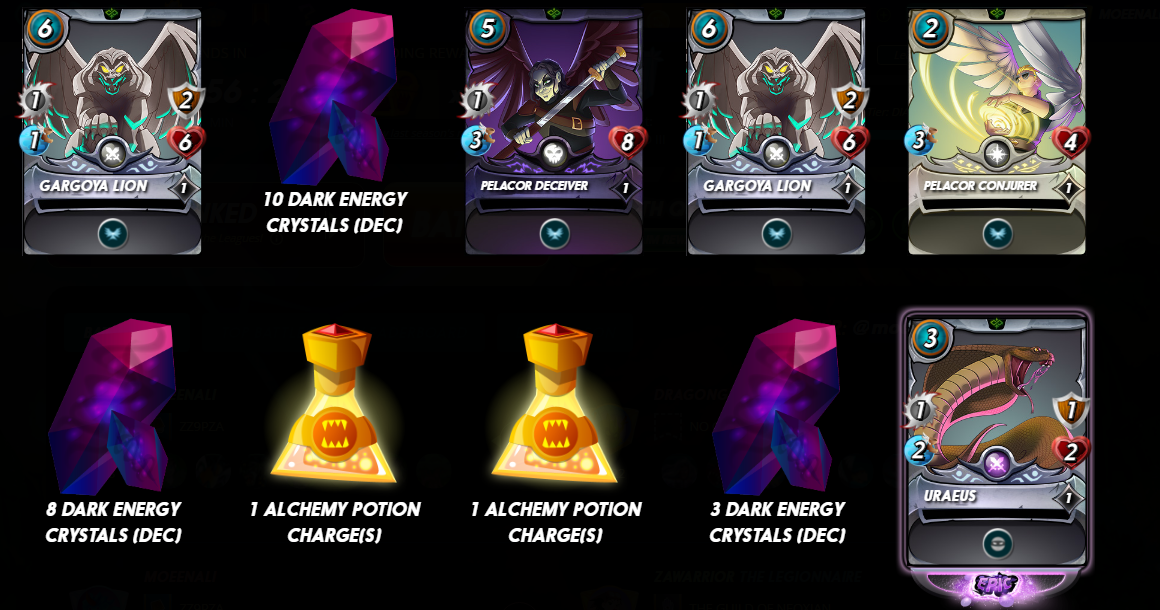 Well, these are the quest rewards that i claimed in the diamond 3 league with 10 loot chests rewards from the quest where you can see one epic card with 4 common cards and some chests for the potion charges and dec tokens in small quantity. However, still not a bad reward because o the one epic that i need very much because of its upgrades to level 4 and soon i will make it level 4 now waiting for the season-ending to get some more BCX.

And here is yesterday's quest rewards that i did not share because of the weekly battle challenge and in which i got an epic gold worth 18 USD from a single quest with also one regular edition epic and rare card. So almost i got 19 USD rewards from a single daily quest completion not a bad reward just getting $19 from a game.

All images and animations are from the Splinterlands blogs and website

If you are new to this game then signup here to play the game click here for signup
---
---
Thanks For visiting my Blog
Best Regards @moeenali