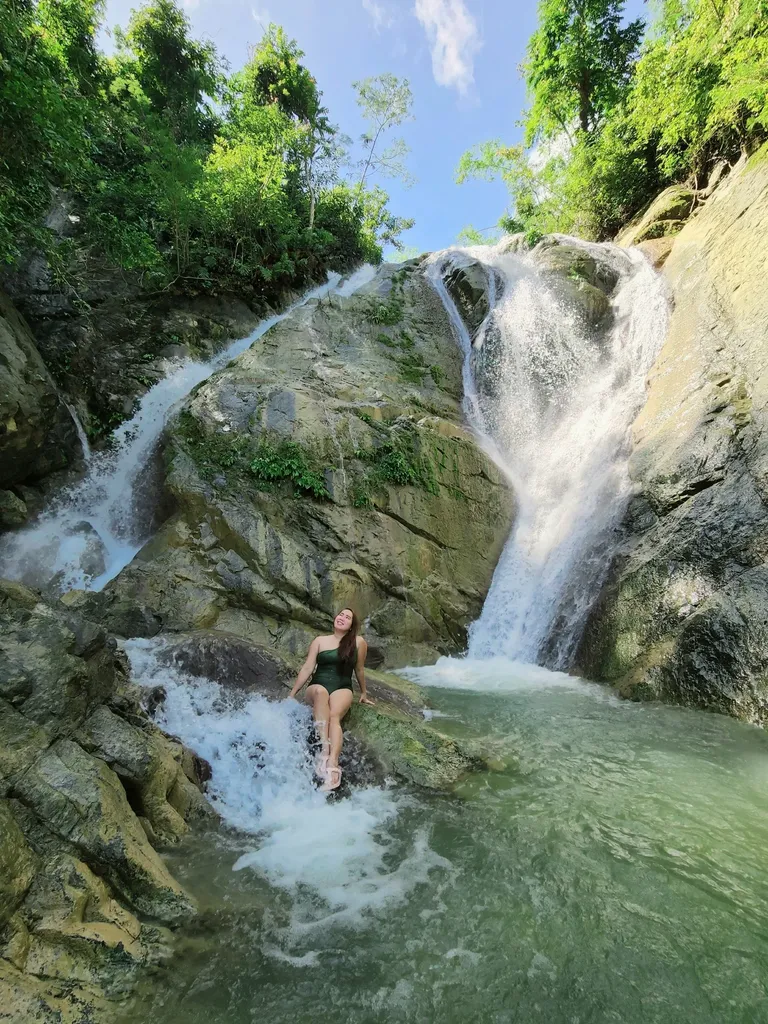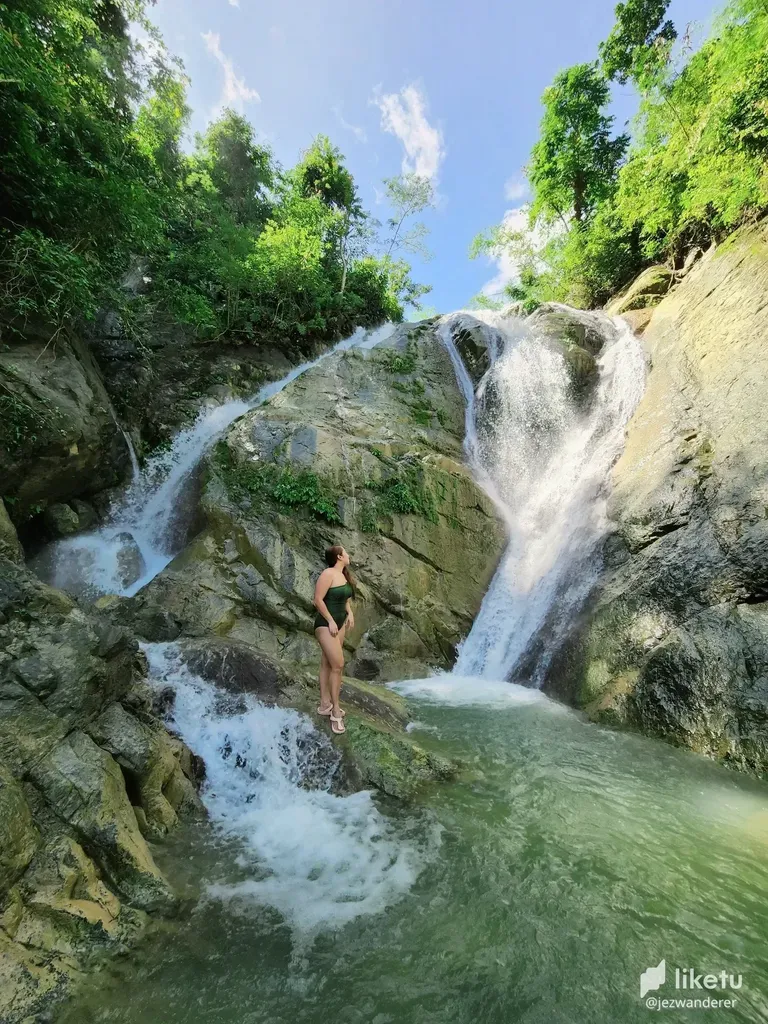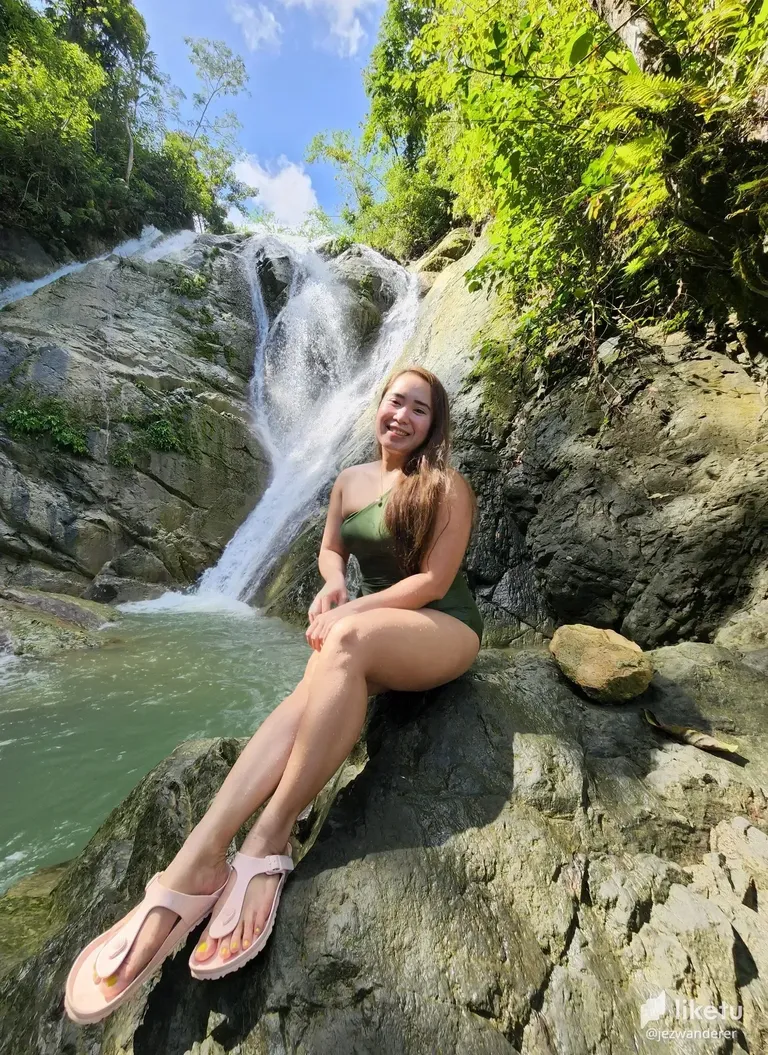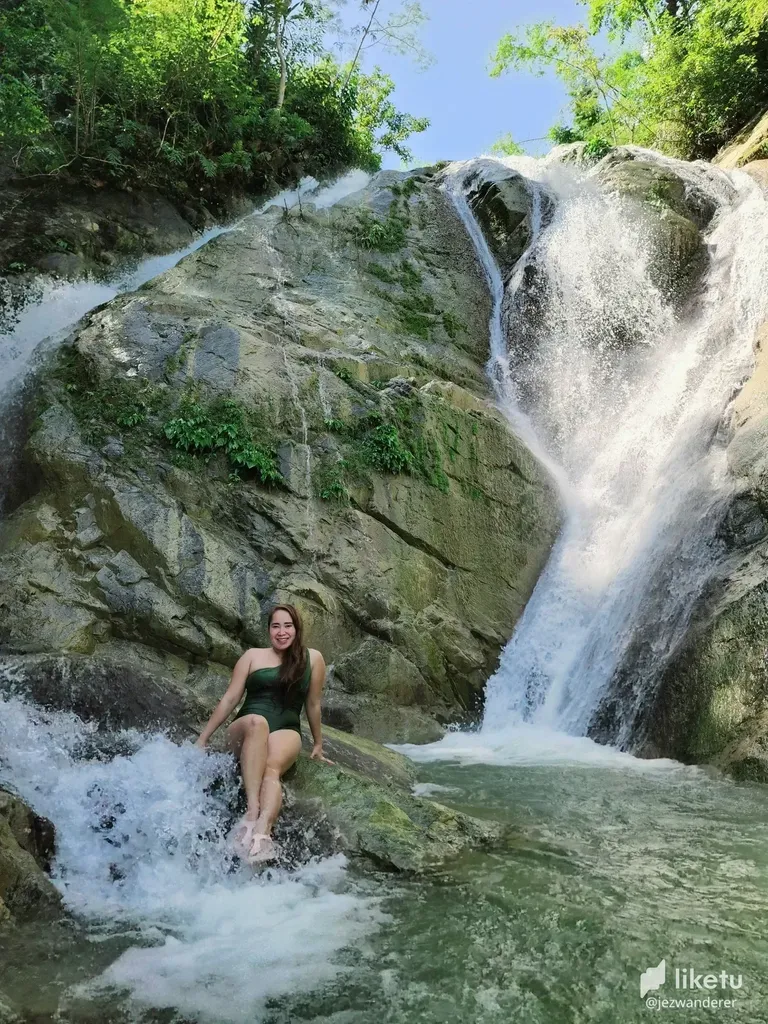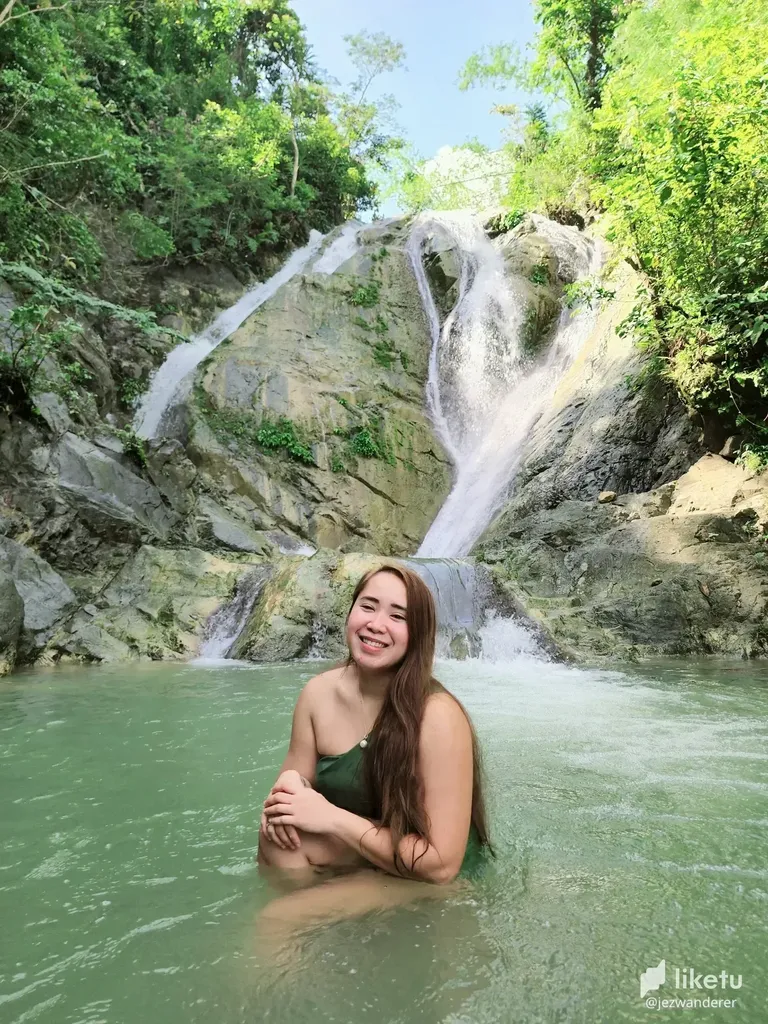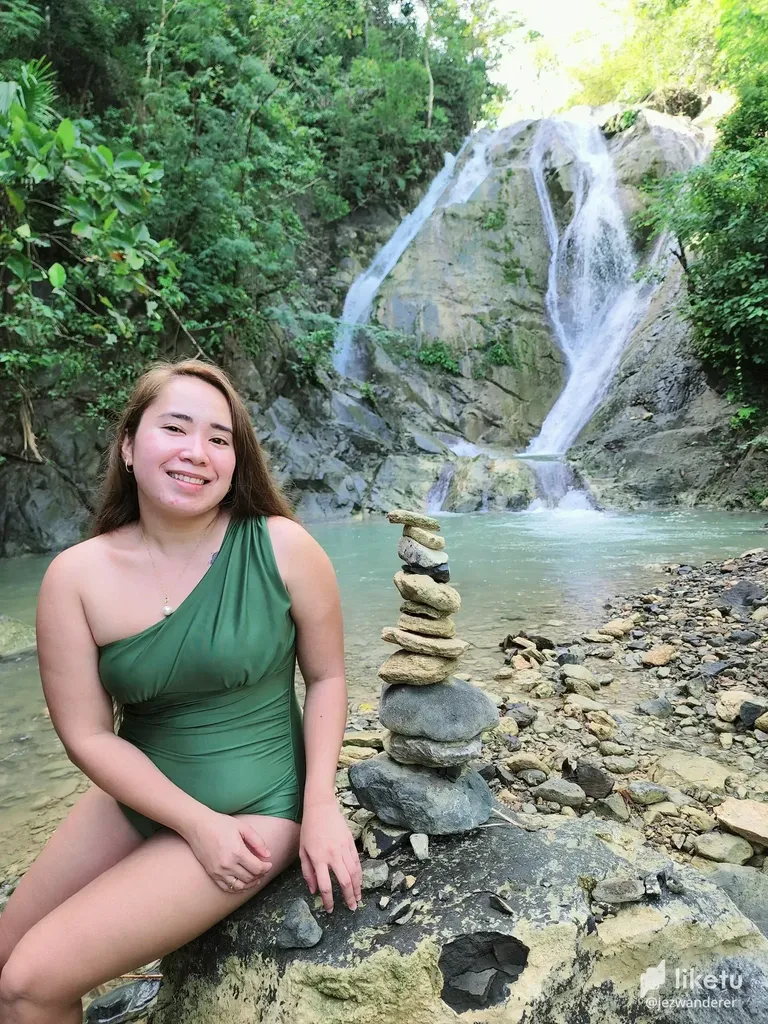 If you have been following me here, you'll know that I love hanging around with water may it be on the beach, in pools of fresh water, or even at waterfalls! Surprisingly, last weekend I just discovered this beautiful place not so far from the city. It's in a secluded part of the town but very accessible to vehicles. It's the Blue Space Mountain resort, I will have a detailed blog and vlog about it here later. But let me just tell you what happens in Blue Space, we had the experience in my life enjoying the waterfalls all by ourselves. I think the owner of the place doesn't allow visitors unless you're an in-house guest, that makes the place extra special. You will enjoy nature with limited people in your surroundings because there were only a few cabins in the resort.
To be honest I don't know the name of the waterfalls but for sure it's majestic! The waterfall is just a minute away from our cabin in fact we can see it from our balcony. So, I'm just flexing my pictures here because for the first time there were no photo bombers. I also appreciate, how clean the place was unlike those known waterfalls where you can see trashes all over the place.
I will definitely go back to this resort and hopefully, the management will be able to maintain the nature feels and the vibes of the resort.
---
For the best experience view this post on Liketu
---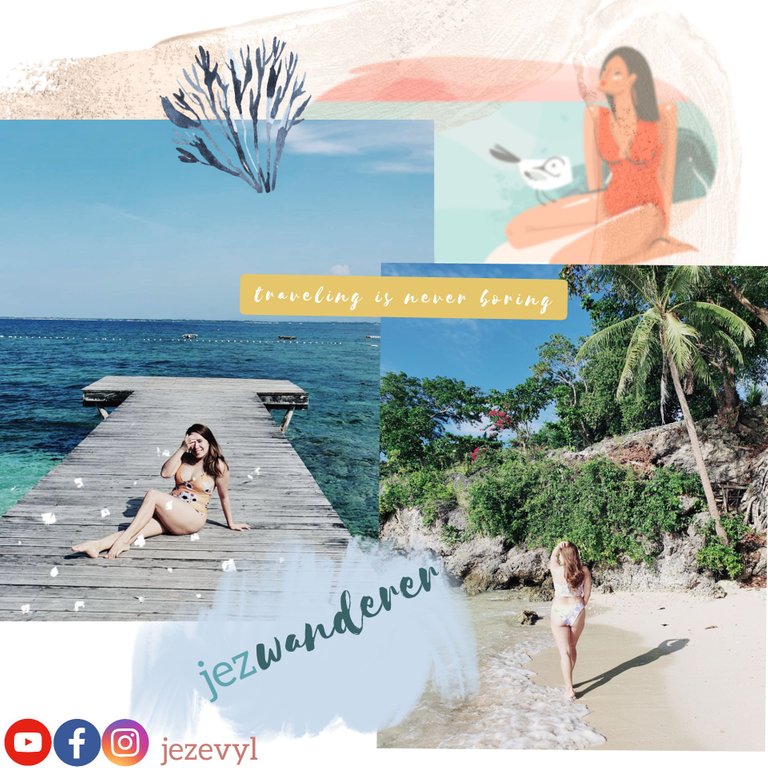 Hey Hivers! It's @jezwanderer. She's a Youtuber and a Wanderer. She loves to share her happiness and love for travel, food and lifestyle. She always believe that traveling is never boring.
If you like her content please make sure to upvote and leave a comment -- she would love to listen to your thoughts 💚. Feel free to reblog and please follow her so you won't miss any of her post. 💚