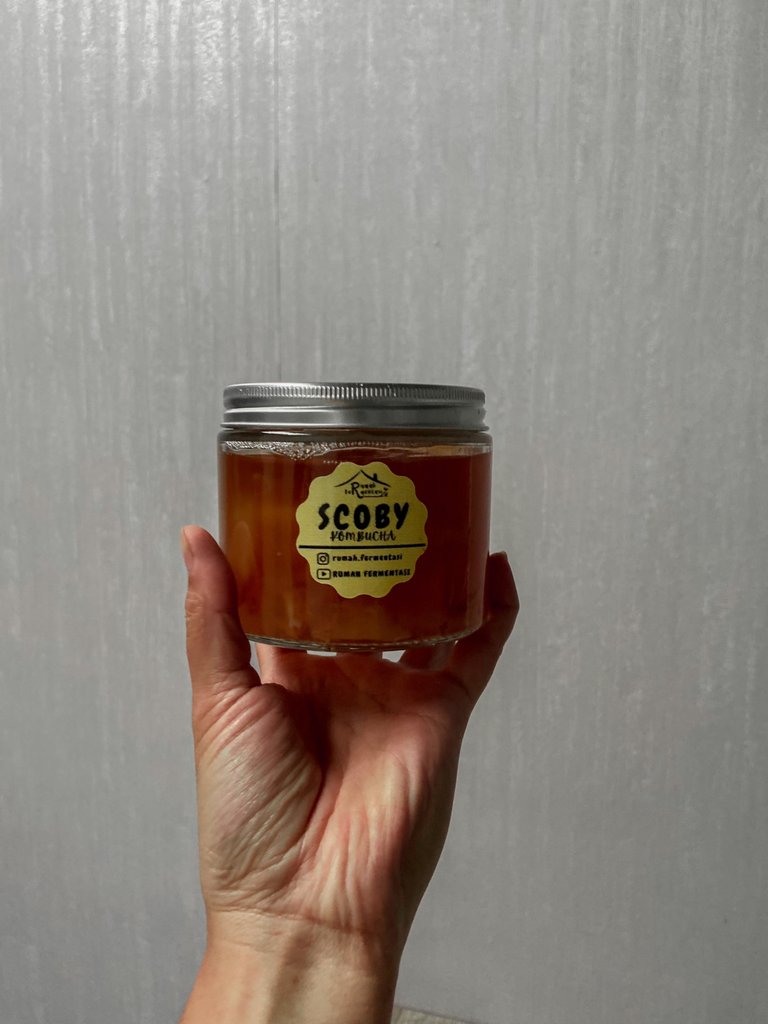 ---
---
Hello everyone.
As a social media user, I very often get various information that I have never known before. Like the trend that is going viral, all of this information is conveyed by social media activists, there is good information and a lesson for us, there is also bad information such as hoax news, and there is also very funny and unique information to convey.
All that information is just obtained in the midst of high technology, and can often make me interested in trying many things. For example, I just found out about scoby and kombucha. Initially because of a Korean idol, let's call his name Jung Kook BTS, he is very famous. Then there is a video clip, when Jung Kook is live on a social media application, he is drinking a bottle of kombucha.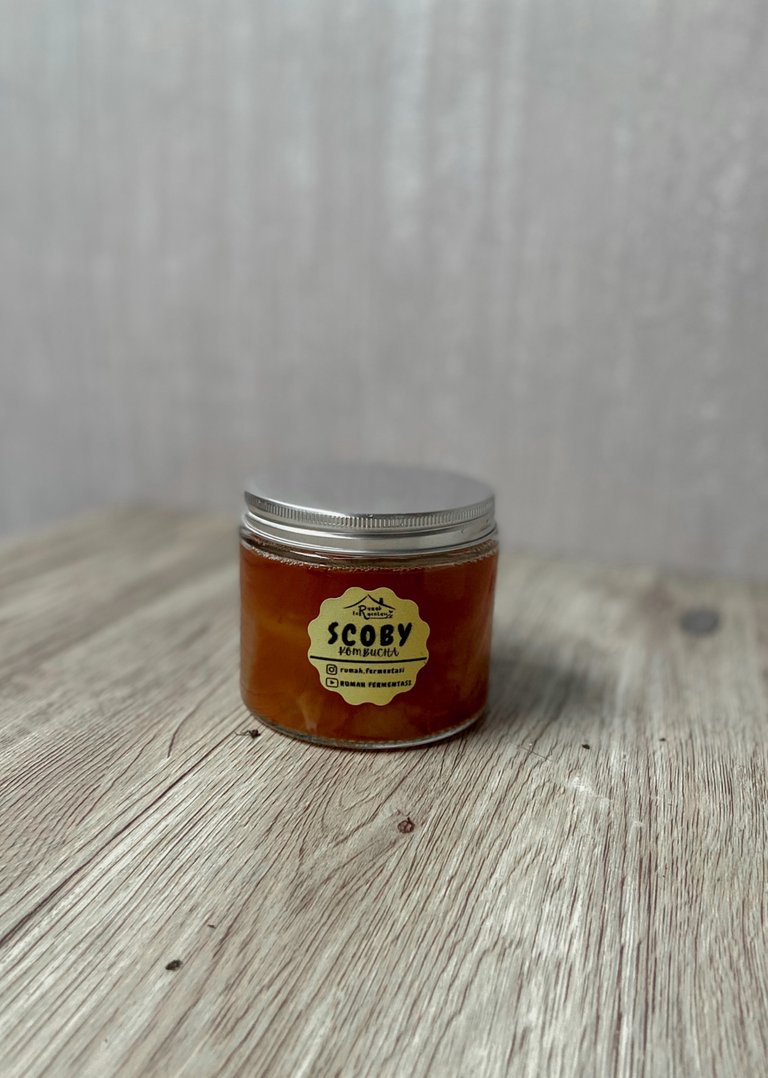 Since then, kombuca has become famous (if I'm not mistaken), many people find out what kombucha is. Now for those who don't know what kombucha is, it is a prebiotic drink made from tea fermented with SCOBY. Scoby, which stands for Symbiotic Culture of Bacteria and Yeast, is the main factor in making kombucha.
The scoby is fed from the sugar in the tea, so the scoby can ferment the tea into a drink that has a sparkling taste like soda and acid. This drink is called a efficacy drink that has a myriad of benefits, especially for those who have digestive problems, now kombucha is very suitable to be consumed with the appropriate dose for the body's needs.
I am very interested in kombucha, it feels very suitable for my field in college and now a content creator who likes food and drinks. With a fairly high heat, I bought a bottle of scoby with a starter pack. Spending 50,000 rupiah, I got a bottle of very good scoby and arrived safely. Fortunately, this scoby did not break during the journey from Jakarta to Medan with such a long expedition, reaching 5 days.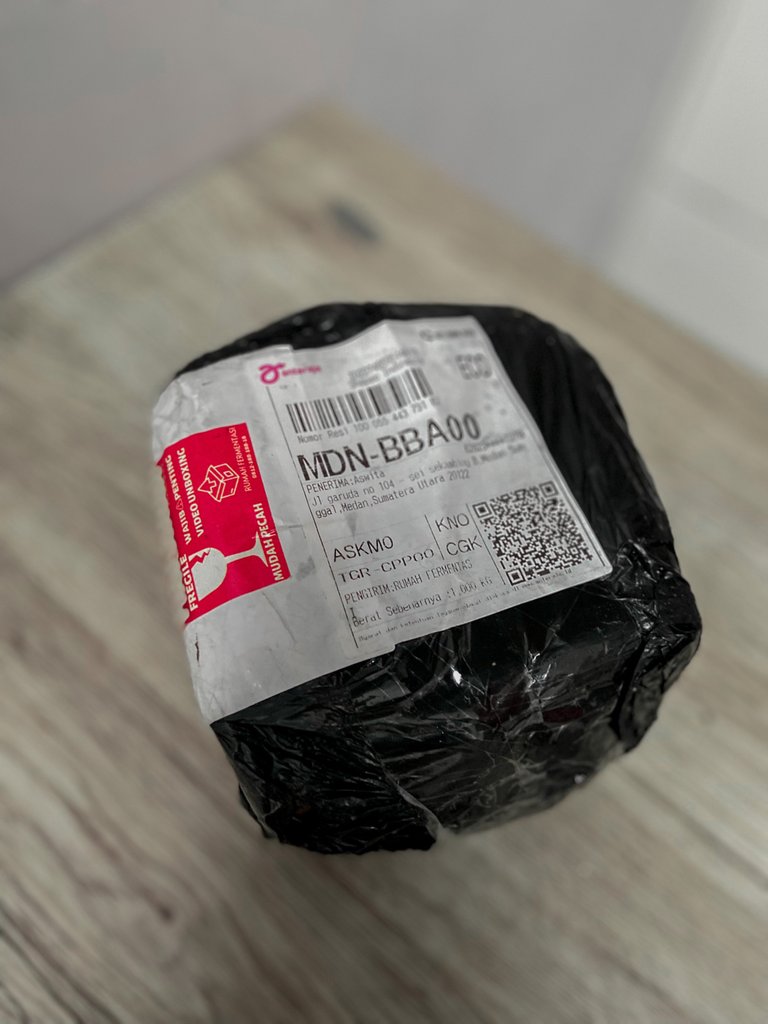 I'm trying to grow this scoby according to the various information I get. Very careful that the scoby is not attacked by mold, so it must be sterile and use various tools that I have to keep clean.
I prepared 1 1.5 liter glass bottle, then I washed it and rinsed it with hot water to avoid various bacteria and viruses that were not needed by scoby for fermentation. I didn't dare to hold the scoby with my bare hands, so I used the tongs I usually use for cooking. Then use a tissue and rubber as a glass bottle cover during the fermentation period.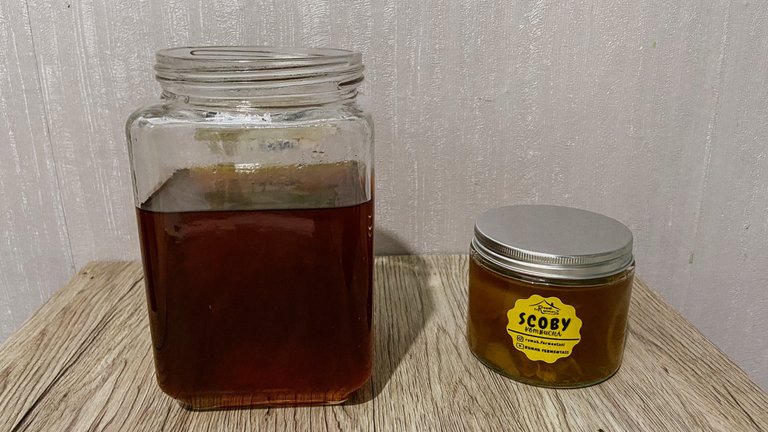 Well, to make kombucha, I have to boil water with tea topped with 30 grams of sugar cooked at the same time. Then I strain it with a tea filter made of cloth and then put it in a glass bottle that I have sterilized first. I waited for almost 2 hours to make the tea cold or slightly warm, so that the scoby wouldn't die from the heat from the tea water.
Scoby is very susceptible to high temperatures, so care must be taken to warm the tea water. Then I add the scoby slowly and also with the water starter. To make kombucha, scoby and starter water must be at least 20% of tea water, if we want to make 1000 ml of kombucha, at least 200 ml of starter and scoby water must be mixed.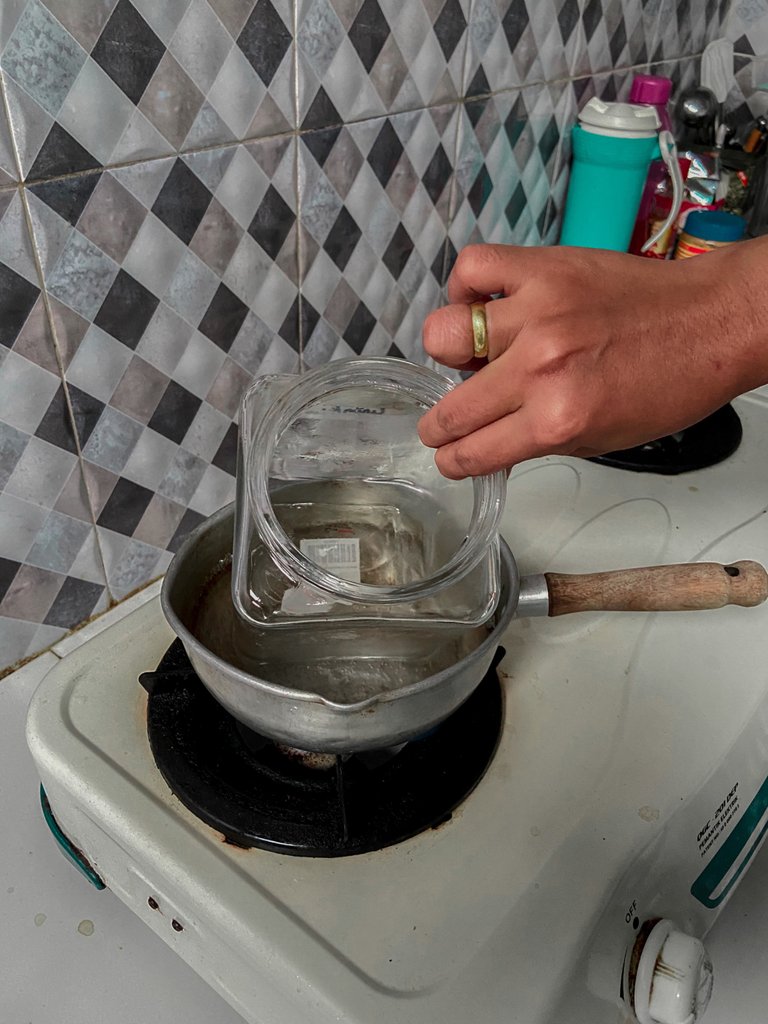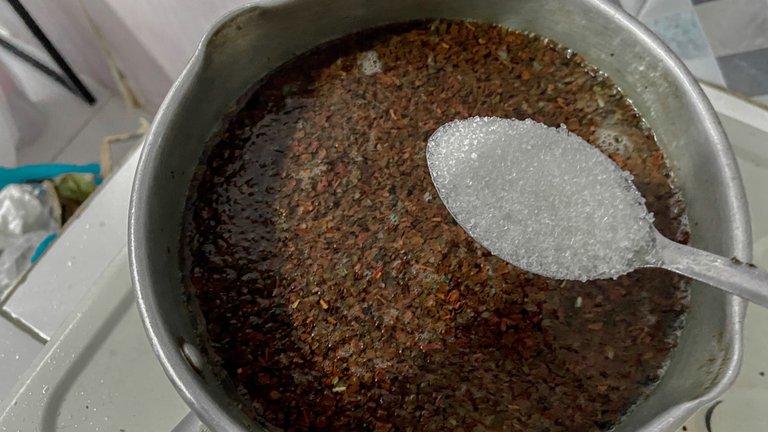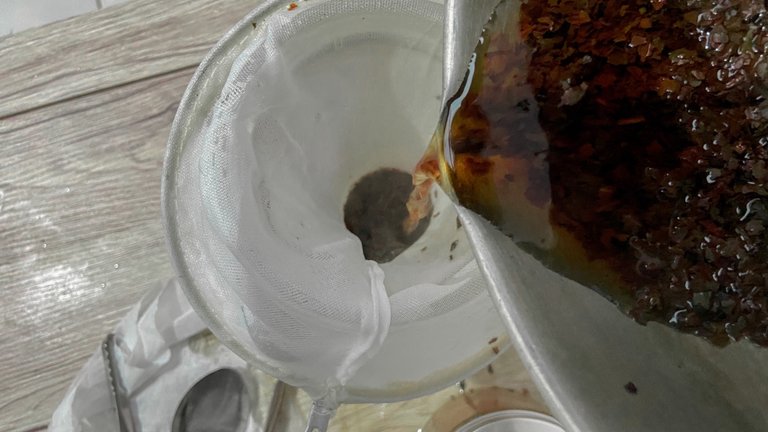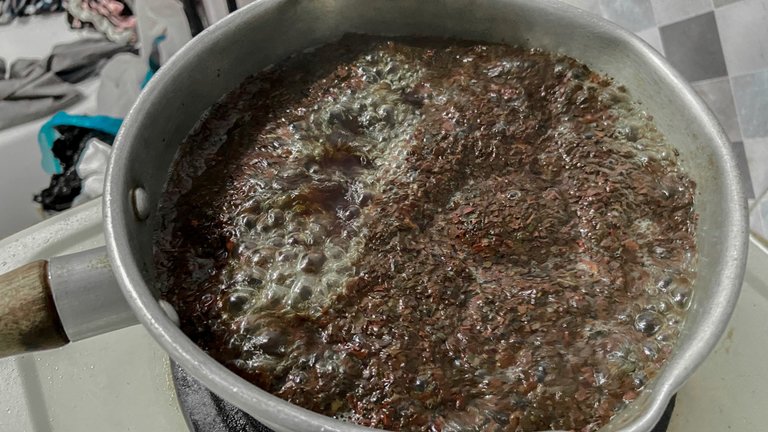 Well, I have leftover starter water and some scoby for me to re-grow and get some scoby for the next fermentation. At least if I fail to make kombucha, I still have hope of making an advanced scoby. His name is also learning, of course there will be failure and success.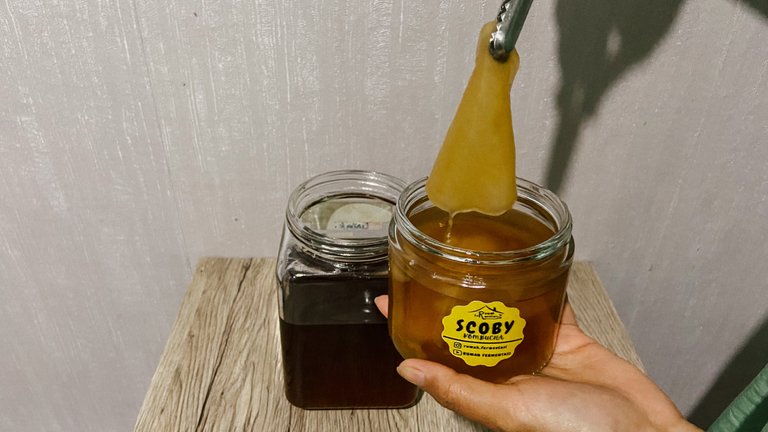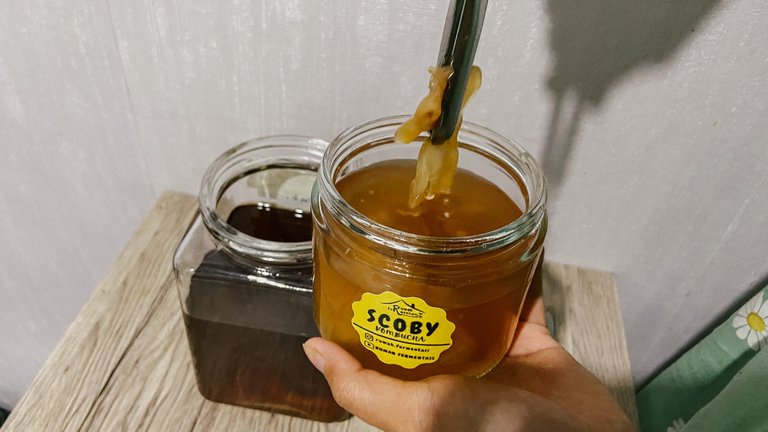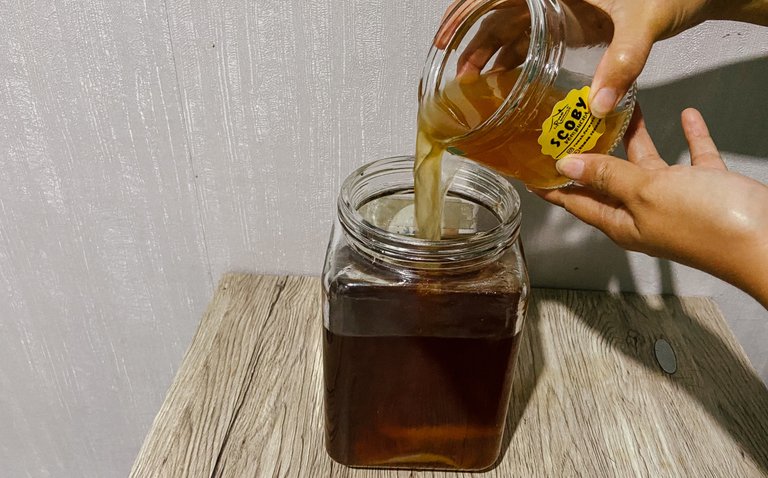 I'll be waiting for the scoby and kombucha to ferment for 8 to 14 days, but I'll always have regular check-ups and watch the growth of my new puppies. Next I will inform you, hive friends!
---
See you the next time hive friends!
---
---
Editing by Lightroom and VN iphone 11
---
---
---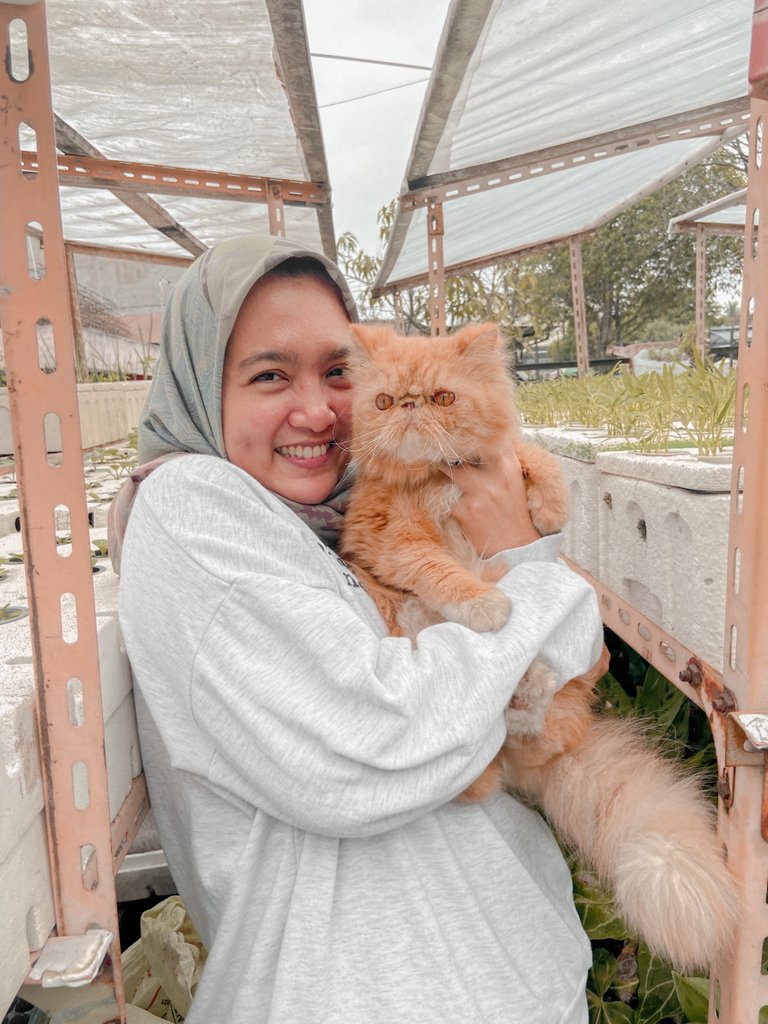 About Author
Annyeong yorobun! Welcome to wita's corner. Author is a full time housewife who loves to eat while writing. Enthusiasm to gardening and cooking. Like the exploration of new things and have many dream is unlimited. Always vote and give suggestions to advance this author.
If you like his content, don't forget to support me and leave a comment below. Make sure to keep read and watch my content. Thankyou so much :)