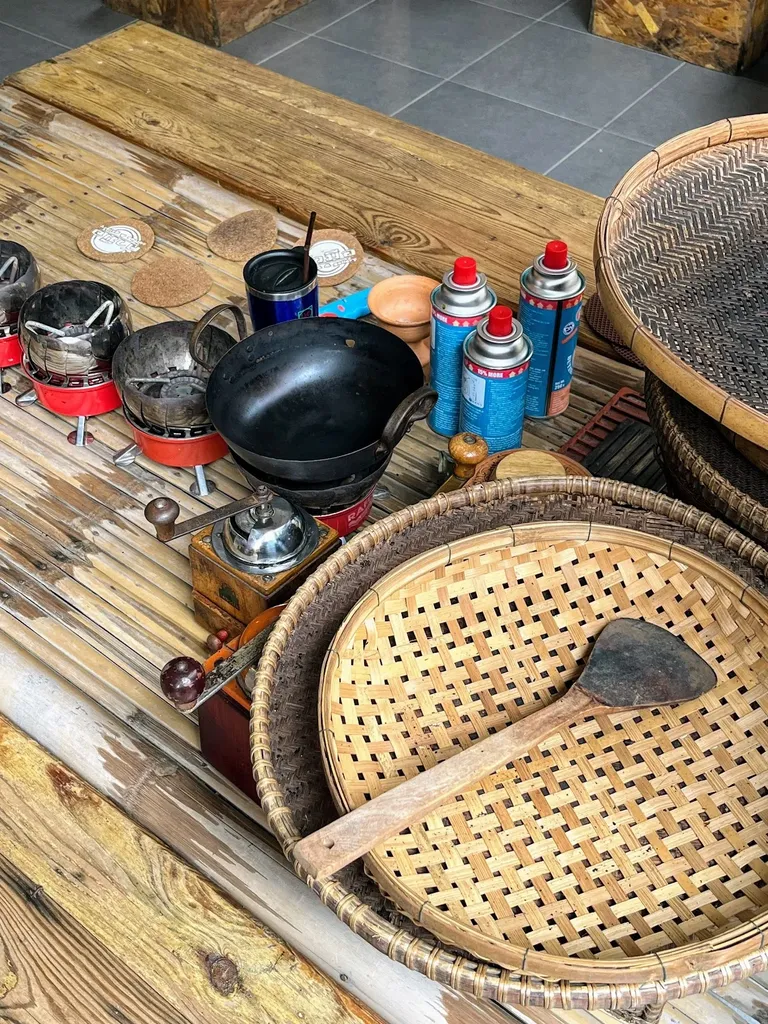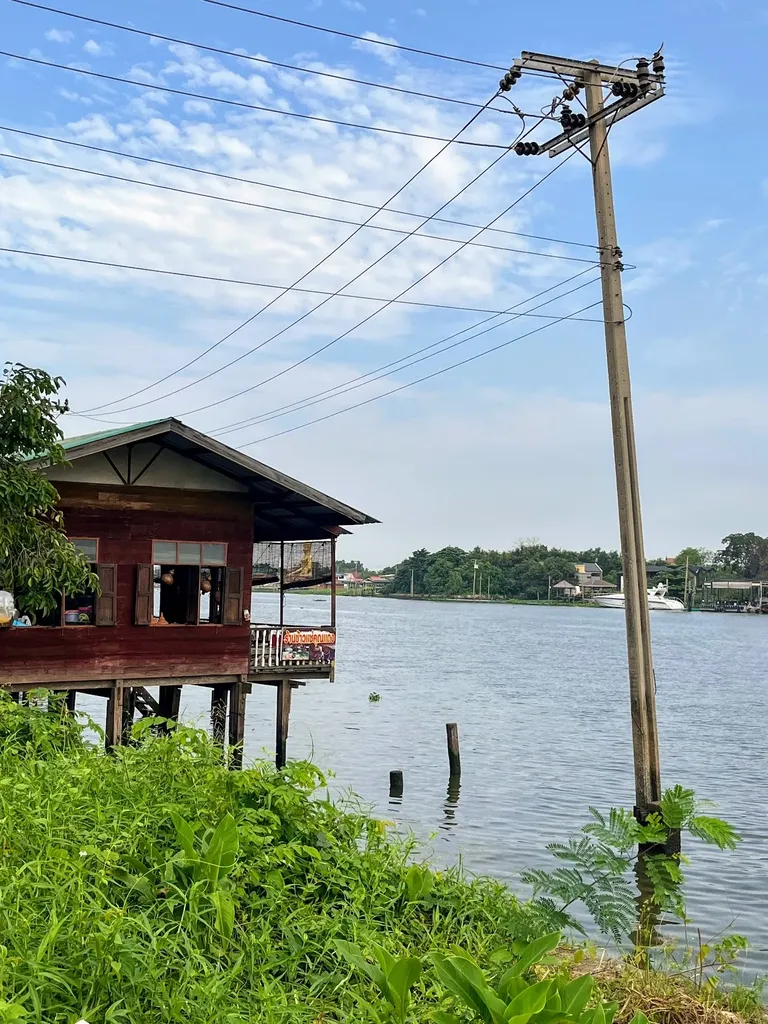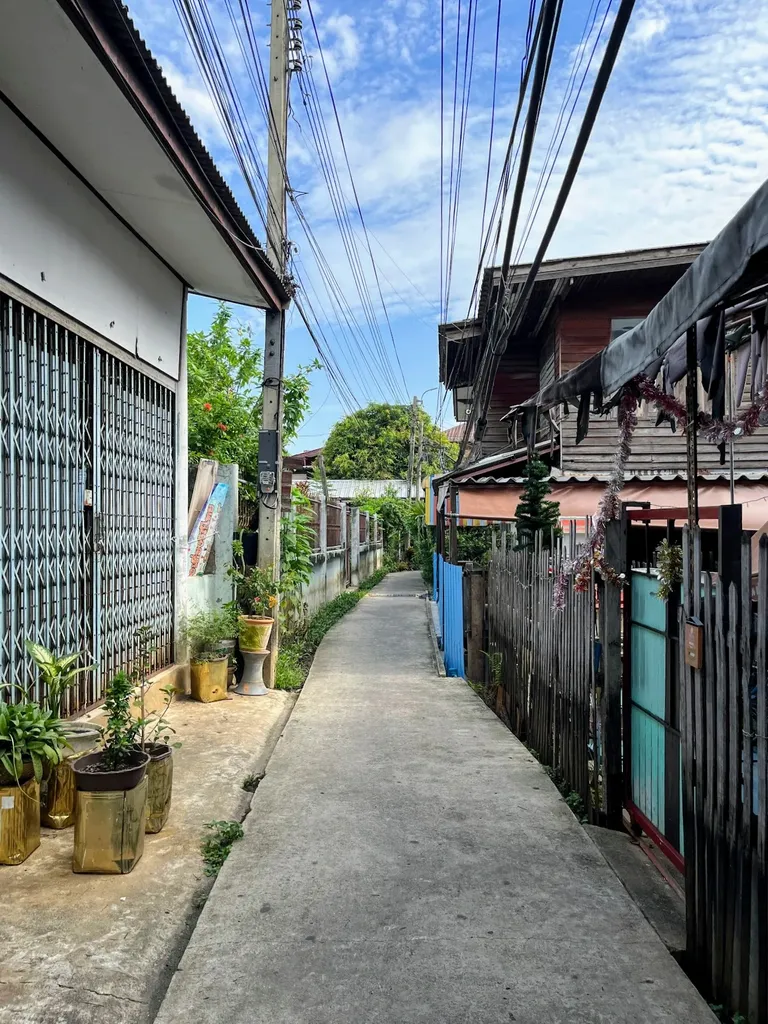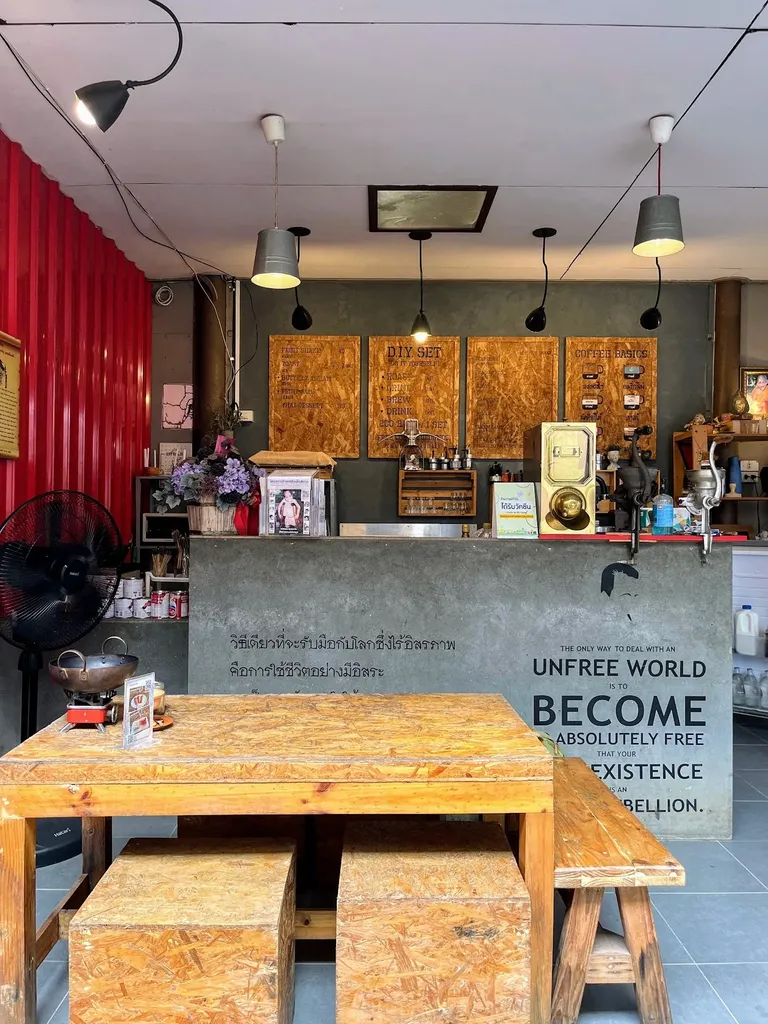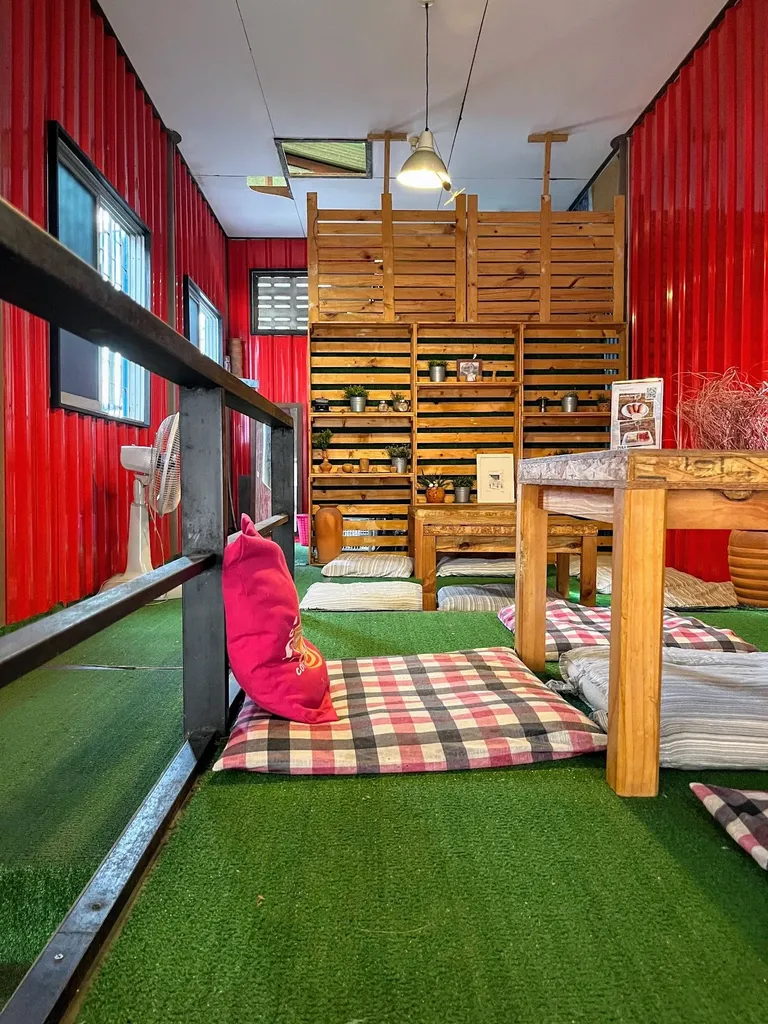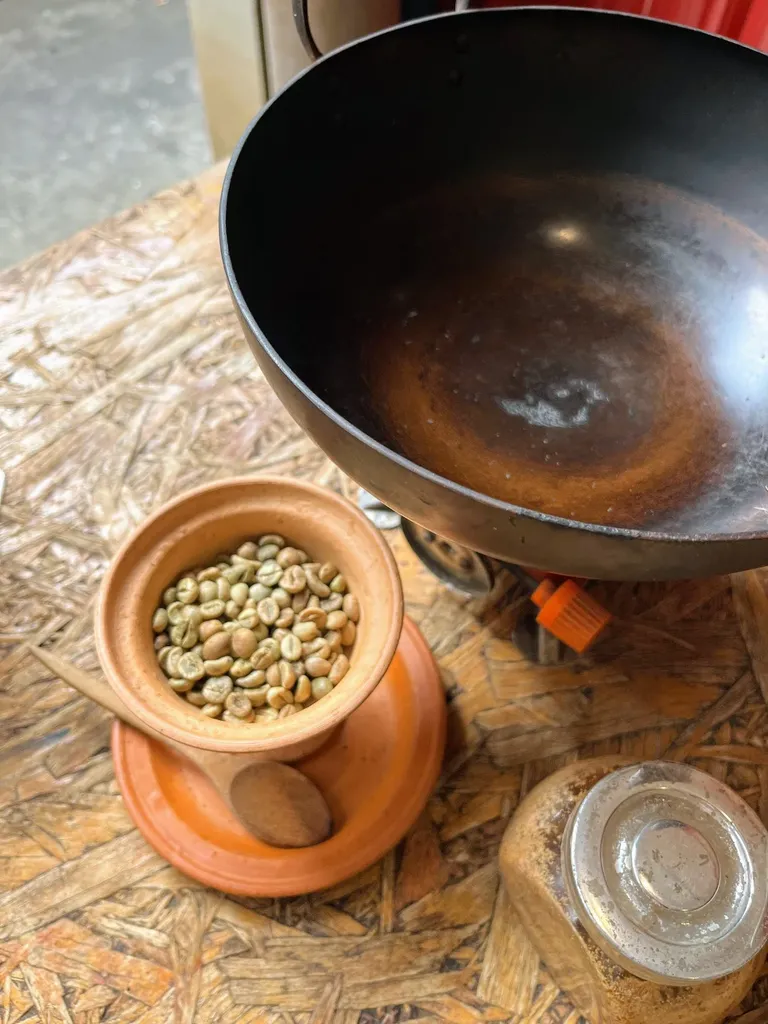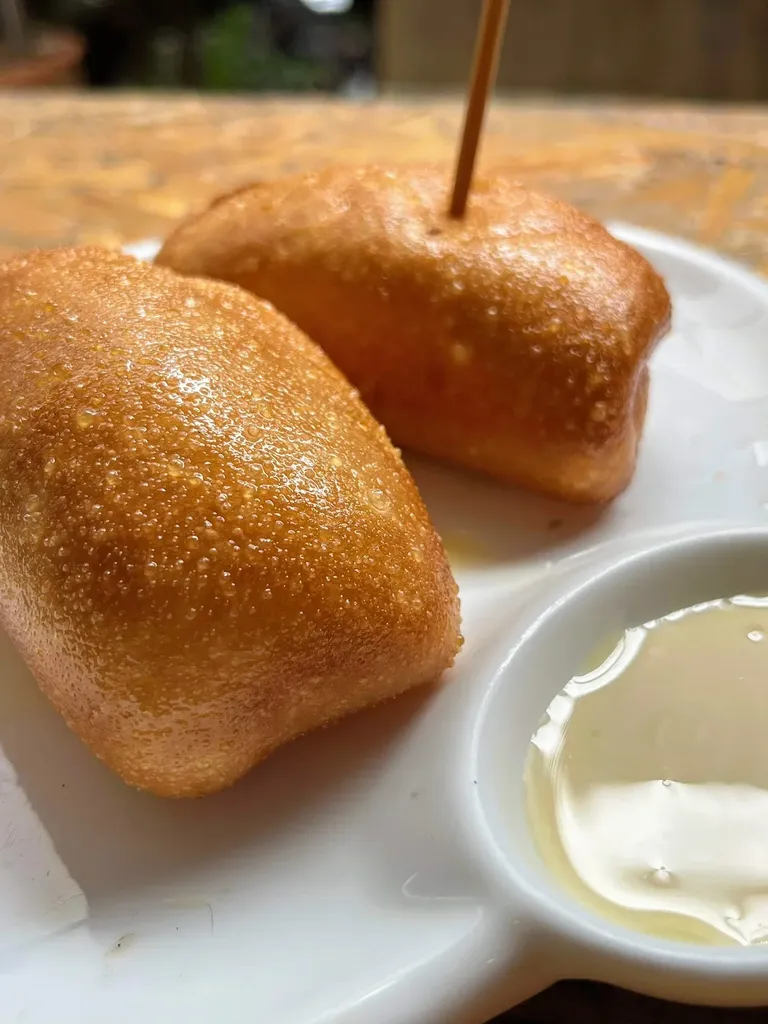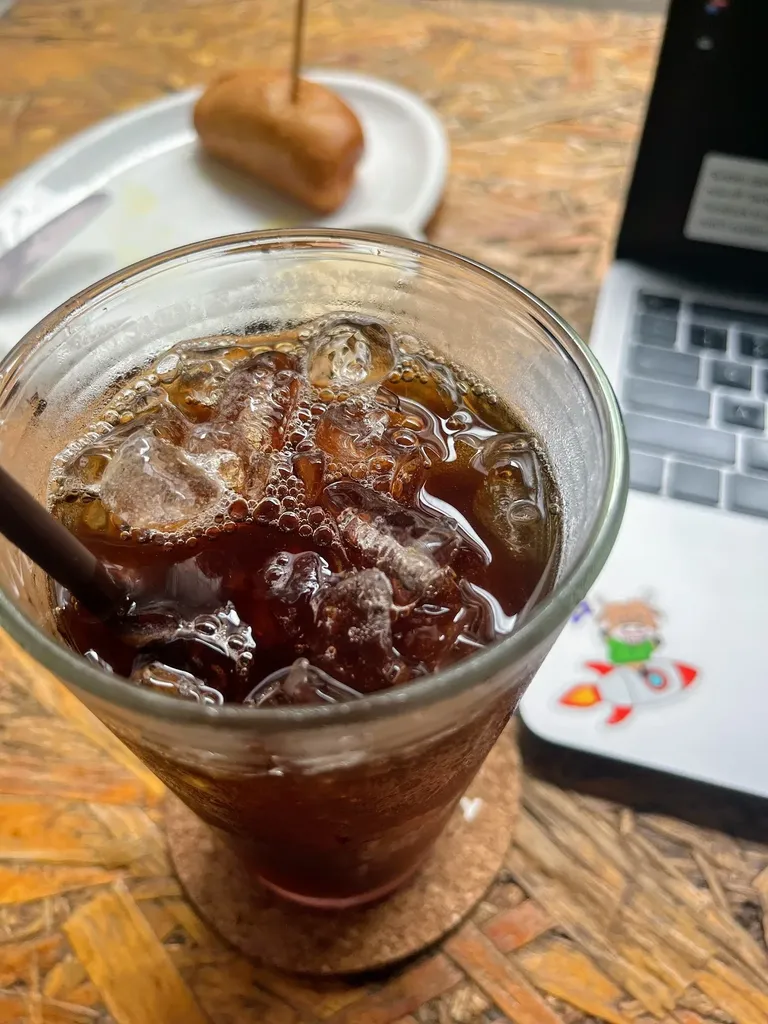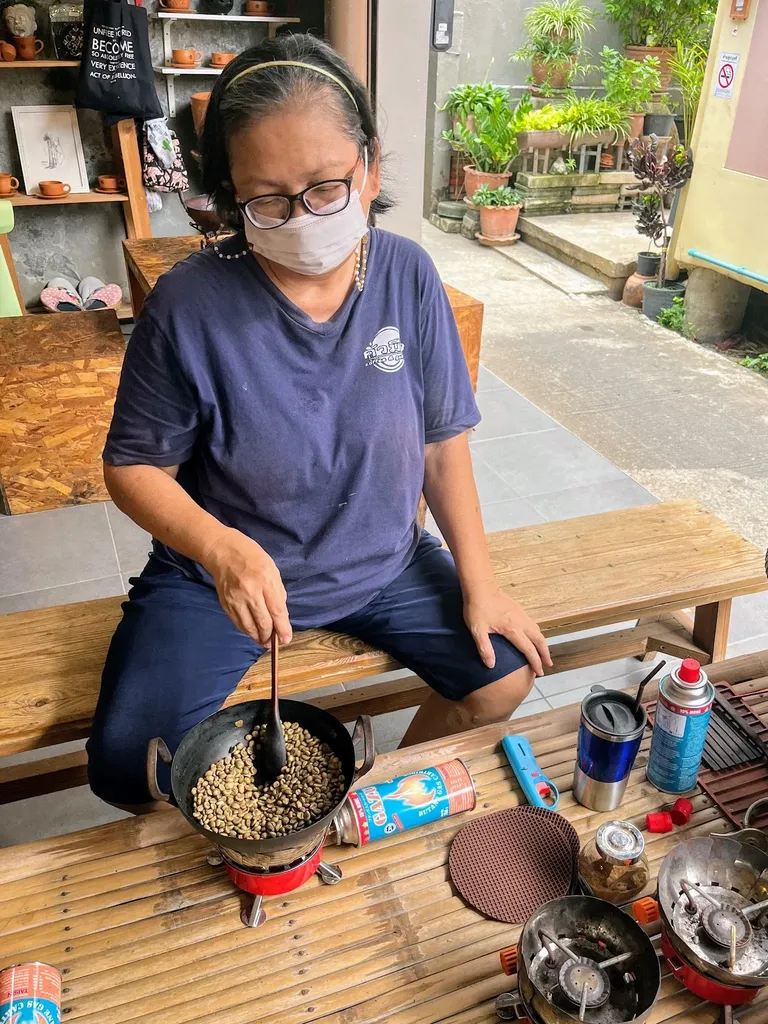 gm! wherever you are and if you'd like to enjoy a virtual cup of coffee just right by a river, come on in! :)
A few weeks ago, we had a chance to go visit Koh Kred, an authentic Thai (river) island closed to Bangkok. Super authentic with all people living simple lives. All these small roads and little alleys through out and not even a car is on the island. Only transport by bikes, motor or not.
The next morning I woke up to a nice (not so cool) weather. Feels natural with all the chickens, roosters' and bird sounds. The sound of a few motorbike passing by.. people talking. I was just out for a walk randomly not really knowing where to go. It's just cool to just walk around checking out small paths around the island. Ended up at this cool looking coffee shop called Kua Mue (คั่วมือ means: hand roasted) Coffee and gallery.
Honestly, the name already attracts me to the place and already got some ideas of their concept and how the experience here going to be. 'Hand roasted it is!' but how it actually works is that, you can either roast the coffee yourself or let them roast it for you. To roast it yourself, you get a whole bunch of coffee to roast, have it brewed and will get the total of 3 cups of coffee which I found a little too much as I was there just by myself.
Found it a little funny that, even though it's hand roasted just right there and what they offer, is one roast which is medium which is fine I guess. The coffee tastes nice and clean. Not remember exactly where the beans come from.
Nice simple decoration with a few zone either sitting on the floor or the seats. Love how they always play Thai music from the 90s as well. The coffee roast smell would come once in a while when an aunty starts to roast in the mini pan on a camping stove. I found that pretty cute. The sounds of the river also just in the background.. That was nice.
I admire her patience and whoever comes up with this idea. It's always nice to have handmade or handcrafted anything. I tried roasting my own coffee either once or a few times and found it quite relaxing though time consuming. Get tired in the arm at time but totally proud of the result. So yes, totally a big salut to the aunty who sit there and roast it calmly for her customers. Muchly appreciate the effort <3
It was sure a great morning with a nice cup of coffee and great vibes all around.
Have you ever roasted coffee yourself?
It smells incredible!
---
For the best experience view this post on Liketu