Hello to all Saturday Savers. We are now at the end of week 10 and we are almost in the middle of March. You can check what week it is here. There is not a new breakaway Sunday Savers Club, just my post is published today on a Sunday. In the Saturday Savers Club, you can post your savers post whichever day you fancy and then share it in the latest Saturday Savers Club post here.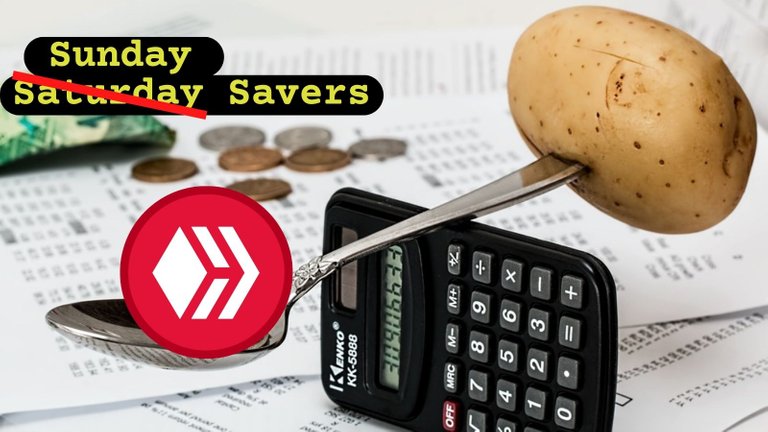 It has been a turbulent week with more financial system problems coming to light. I remember the sentiment in December and the beginning of January that we expected to have depressed prices and the bear market to continue for a while yet.

Then suddenly in January we had this huge run-up that you can see in the chart above. We are still quite above the lows from the start of Jan and the question is if there is enough support to hold here or the bear market will continue. Whatever happens, I am happy buying Hive at these cheaper prices!
Splinterlands Liquidity Pools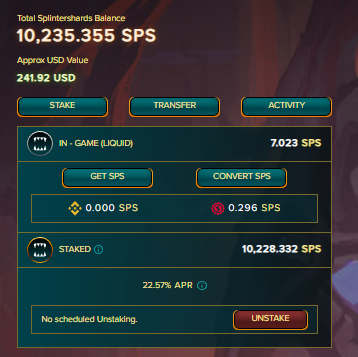 Last week in the Saturday Savers Club we were discussing about the options for staking SPS in the Splinterlands liquidity pools. When you have SPS, you can stake the SPS in-game and earn similar to myself 22,57% APR. However, if you are not active in the game, perhaps you want to use their liquidity pools which have a higher return.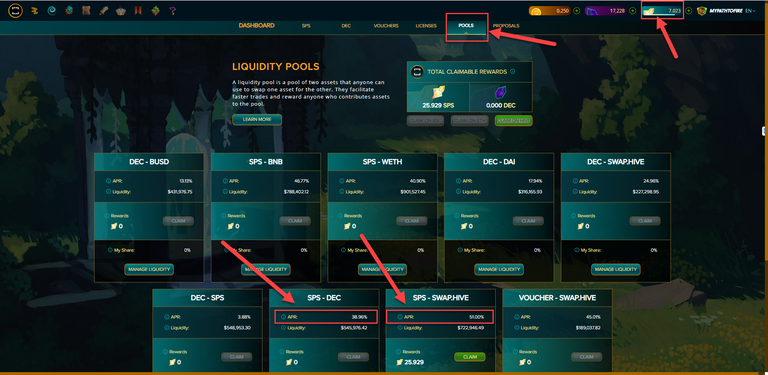 To view the liquidity pools in the game, you can see them by clicking the SPS picture (top right) and then Pools. Two of the pools that I find interesting I have highlighted above. SPS:DEC has 38,96% APR and SPS:SWAP.HIVE has 51% which I use. Each day I come here and click claim to collect my daily SPS payout.
To use the Splinterlands liquidity pools, I use Beeswap which is a frontend for the Tribaldex and I think one of the friendlier user interfaces and you can also get some extra BXT as passive income.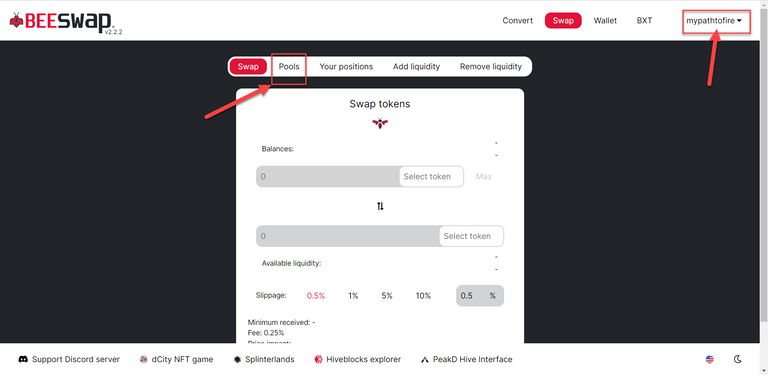 Once you have logged into Beeswap using Hive Keychain or Hivesigner, you then need to click Pools.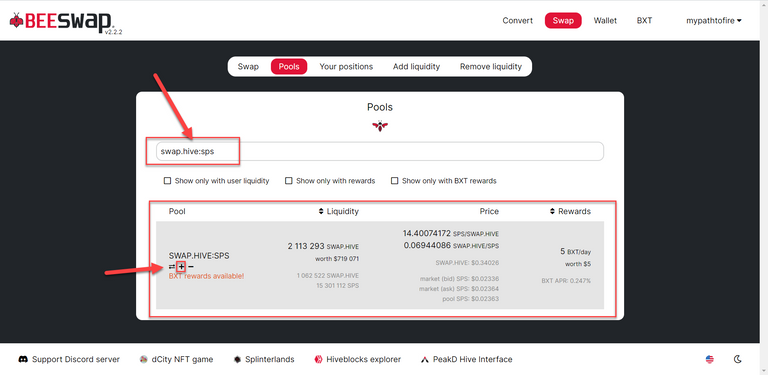 Once there, I then type in the liquidity pool that I am searching for and it brings up the one shown. To add to this pool, I click on the plus sign.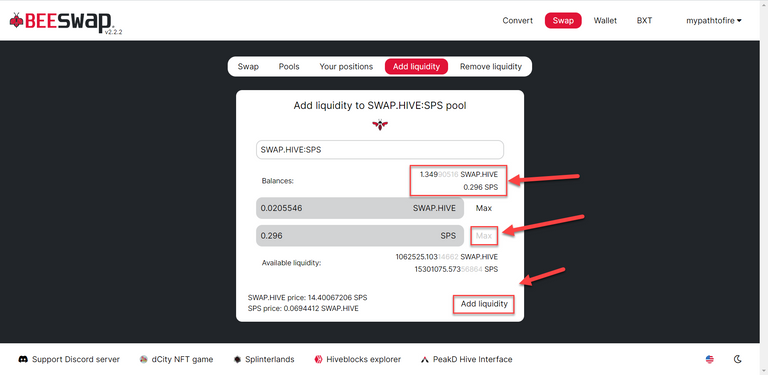 Here you have a few options. First, for any liquidity pool, you need at least two tokens that you will deposit, so if I have 100 Hive to invest, I would buy 50 Hive worth of SPS from the market. This would be around 750 SPS. I would then have 750 SPS and 50 Hive. These I would deposit into the liquidity pool to start getting the SPS returns.
To do that, I would usually click on the Max button or type in the amounts I want to deposit. The value would be split exactly 50:50 what you deposit depending on the prices shown in the bottom left. Once done, you click Add Liquidity and that's it, you have added to the Splinterlands liquidity pool and are getting over 50% APR vs. 22% staking!
As with all things, there are risks involved, your value of SPS or Hive could change each day depending on their prices and you could suffer from Impermanent Loss. This is where the price of your deposited tokens change compared to the price when you first deposited them. More you can find about that risk in the video from Binance here.
This is one reason why I do not use liquidity pools very often and if I do, it is with tokens that I want to keep and do not mind so much if they rebalance and I get more or less of the other. I am stacking both Hive and SPS, so in this case it is ok. But if one of the tokens value goes to 0, you would have very little of the valuable token and a huge amount of the less valuable tokens. Hopefully any income you make would make up for any changes in value.
What liquidity pools do you use? What other risks could there be? Let me know in the comments.
On to this week's numbers:


My main target is to grow my Hive Power.
Start: 56314
Target: 100k
Current: 58730
To Go 41270
My Hive increased by 258 which was lower than last week but still a good amount. The price of Hive has fallen from $0,41 last week to around $0,33 and seems a good time to buy some from the market and help towards my goal.

My second goal is to increase my ALIVE power to 25k. This is my current progress:
Start: 10025
Target: 25k
Current: 12658
To Go 12342
This week I staked 342 ALIVE tokens which is a big increase over last week. I have also passed the half way mark, so I am more than 50% towards my goal!
A few more solid weeks of staking and I should be back on target with my goal.

My final goal is to increase my staked SPS.
Start: 1539
Target: 10k
Current: 10235
To Go 0
My SPS increased by 392 this week and I have reached my 10k SPS goal and it is only March. I have decided to increase my SPS goal to 50k SPS as a stretch goal for the rest of the year and see how it progresses.
I am currently getting around 392 SPS per week and this should provide me with 15k SPS towards my goal by the end of the year leaving me with 25k SPS to buy and power up.

That's it for this week, but before I go, be sure to check out the @eddie-earner or @susie-saver accounts for more details about the Saturday Savers Club. This is run by @shanibeer.
Thanks for reading.


Credits:
The title image was created in Canva using image from source and stevepb/Pixabay

Let's connect : mypathtofire