Hi Hivers, how are you today?
It's been a while since I posted in the Wednesday Walk community. Me and my friends just had a fun outing together. You know, I'm on a business trip in the mountains. In the previous post, I shared about Kon Tu Rang terraced fields. And because of that post, my friends asked me to take them there. Luckily today is a beautiful sunny day.
Kon Tu Rang terraced fields are located in a valley surrounded by mountains. To get there we had to go down a rather steep slope. We went there by motorbike. We parked at a ranger house and walked downhill to the rice terraces. The terraced fields are now surrounded by the romantic Dak Bla river, so to reach the fields, we had to cross a beautiful suspension bridge.
This is the season of ripe rice, the rice has turned yellow. My friends seemed very excited because they came from big cities. They rarely have the opportunity to see and touch the rice plants. And you know this rice is the main food of Vietnamese people, most Vietnamese have rice in their meals. So it is understandable that my friends are so excited when they see the rice plants, especially such a beautiful terraced field. I led them to wade through the rice fields. Because the rice fields were wet, they had to take off their shoes and go barefoot. Although it seemed like they weren't used to walking barefoot in the mud, they were all very happy. We really had a good time there.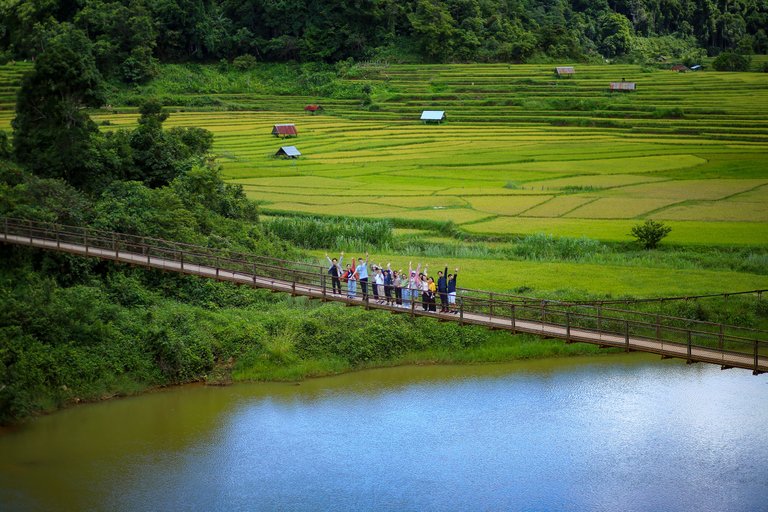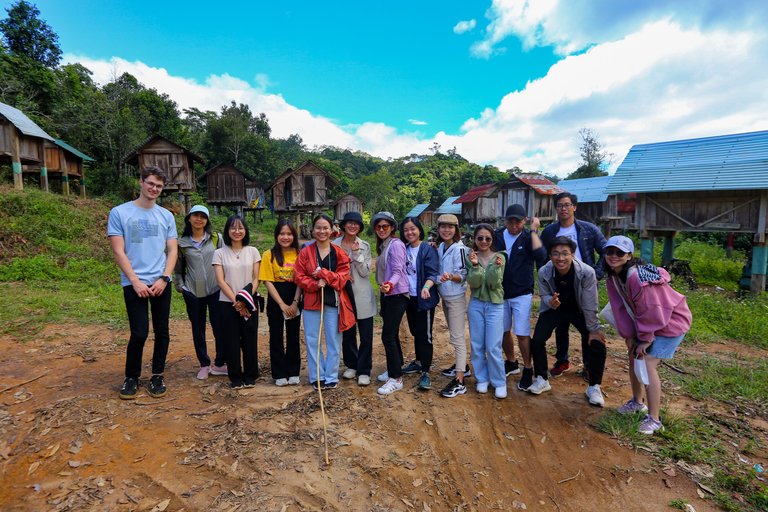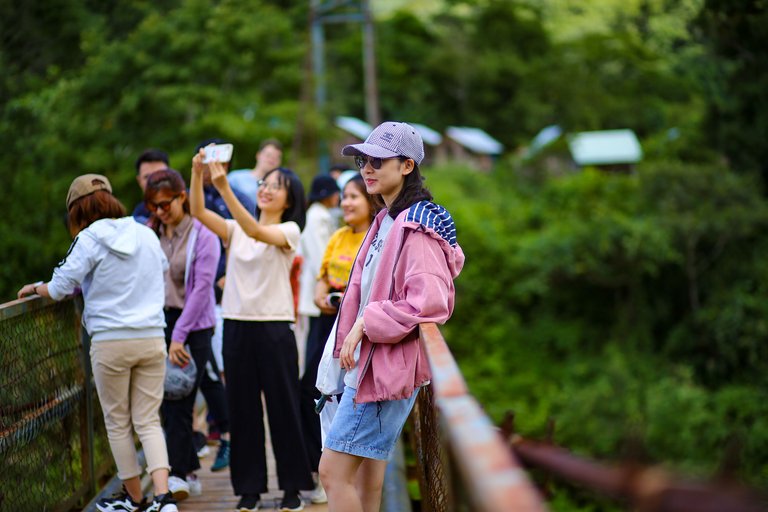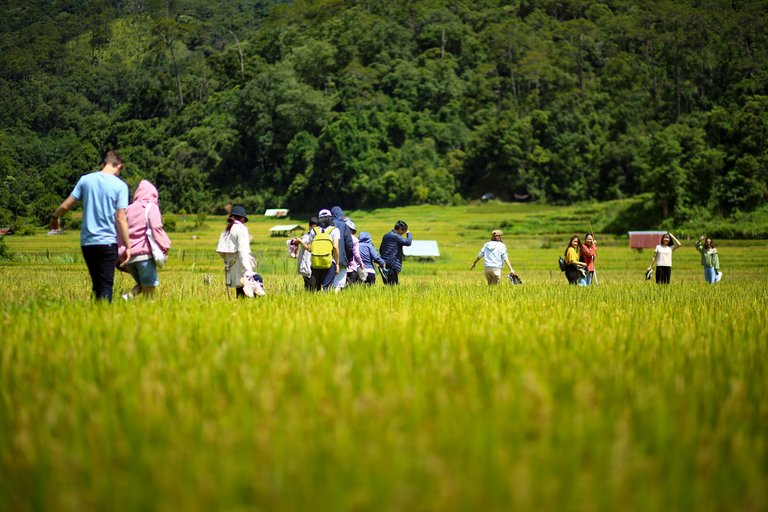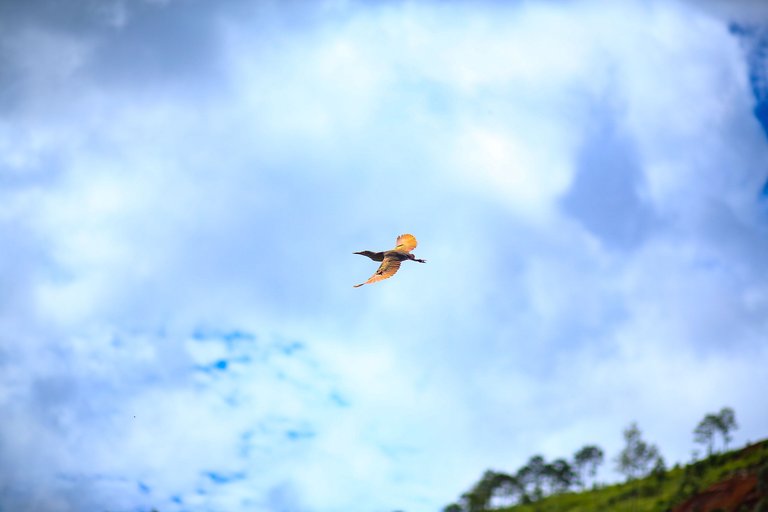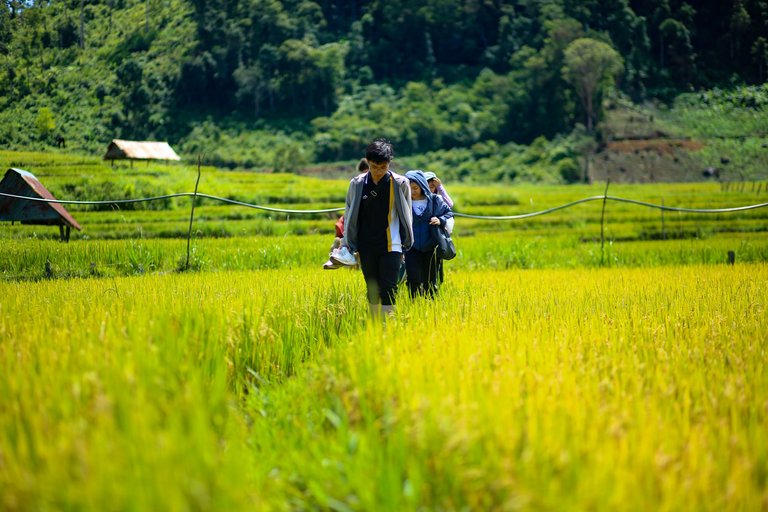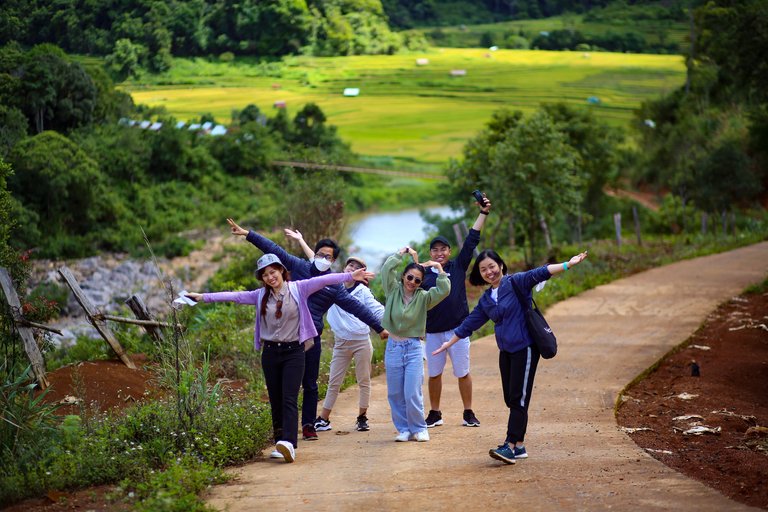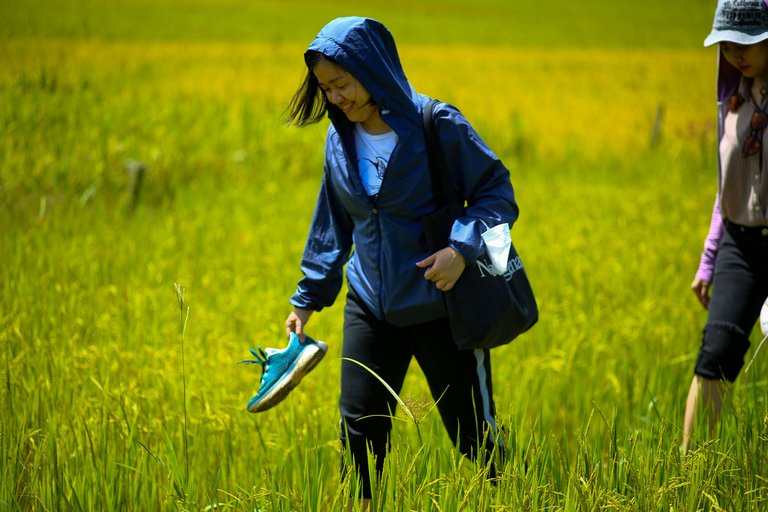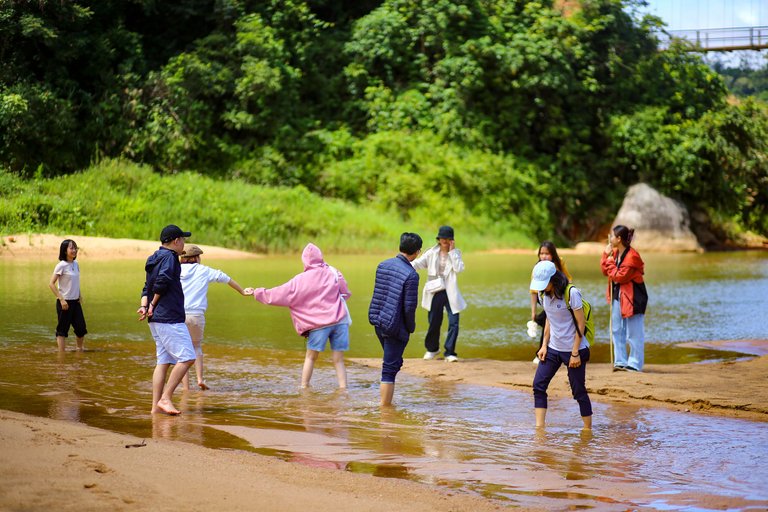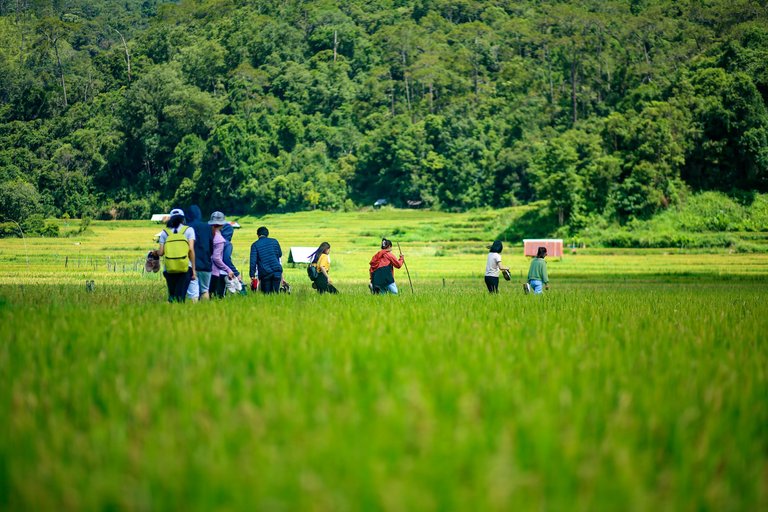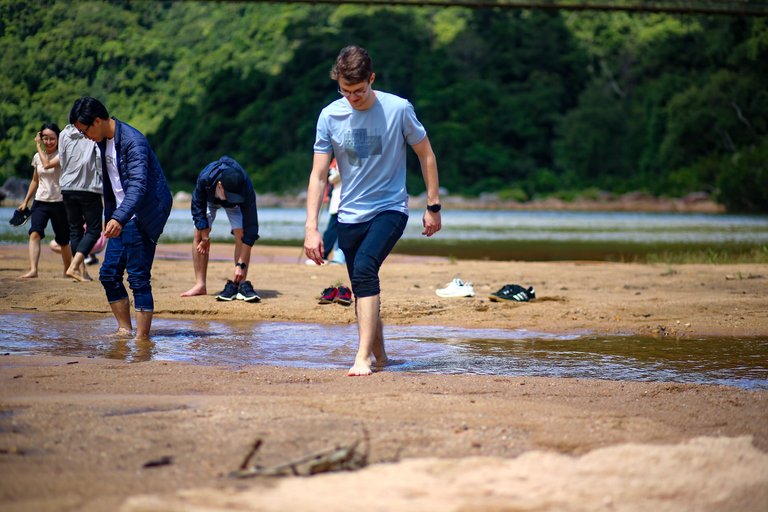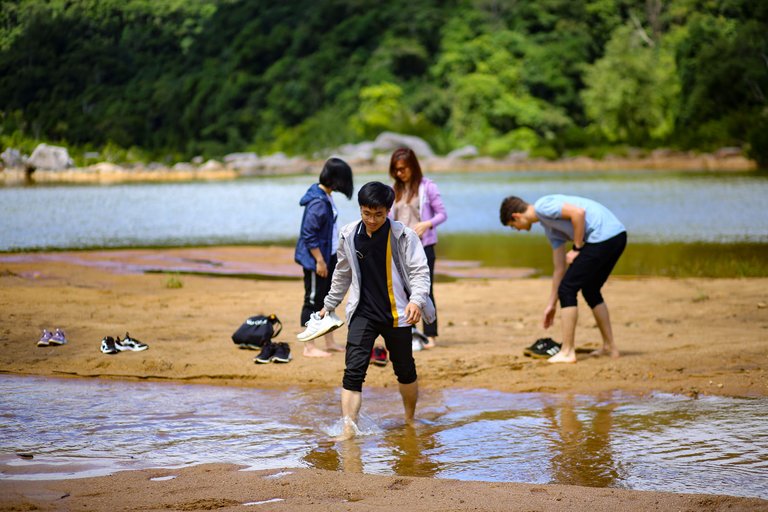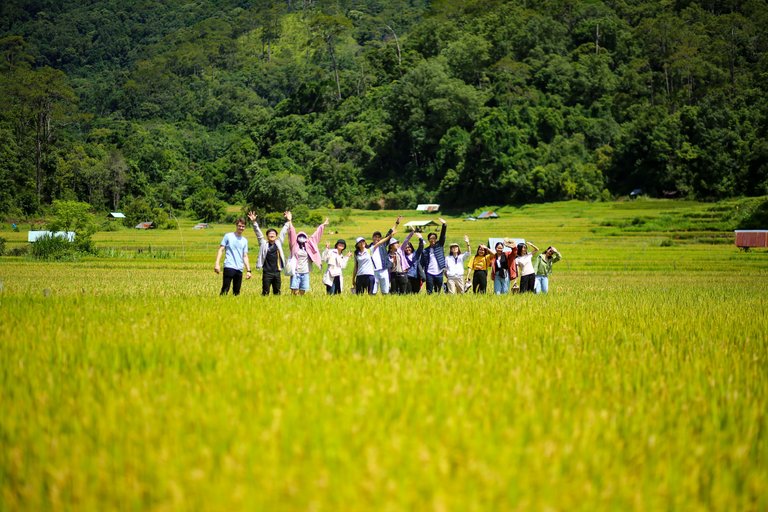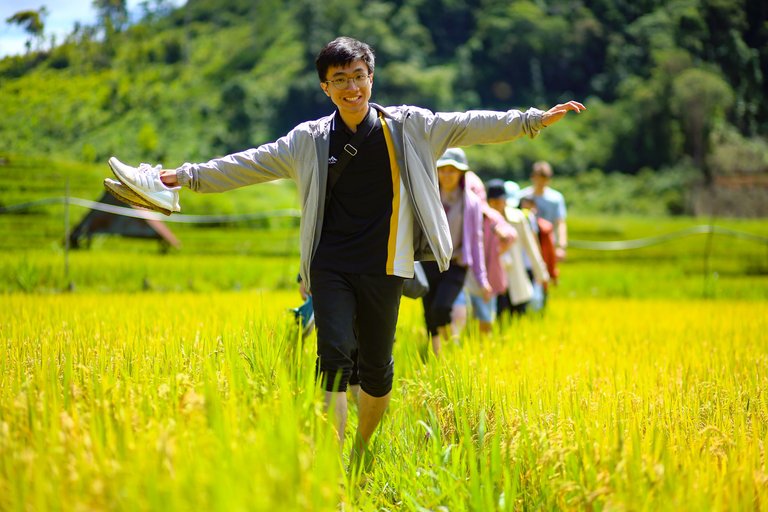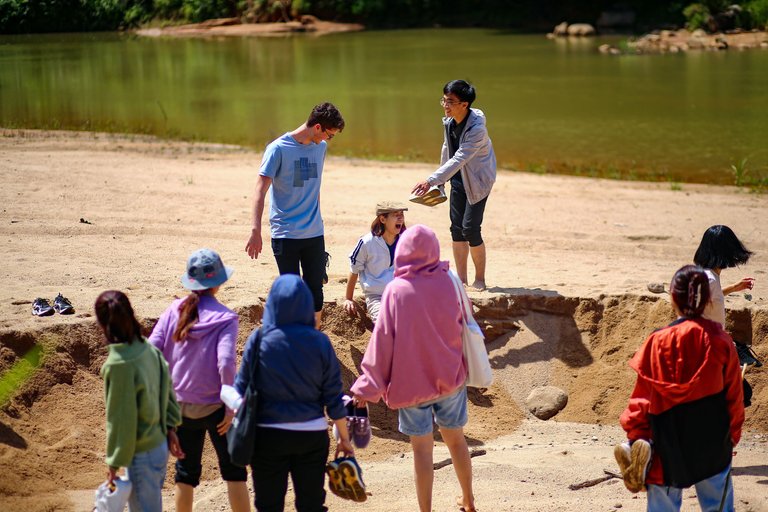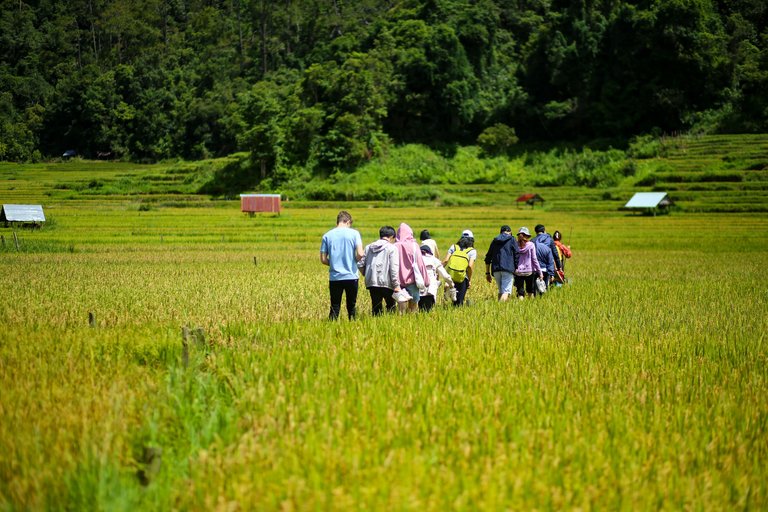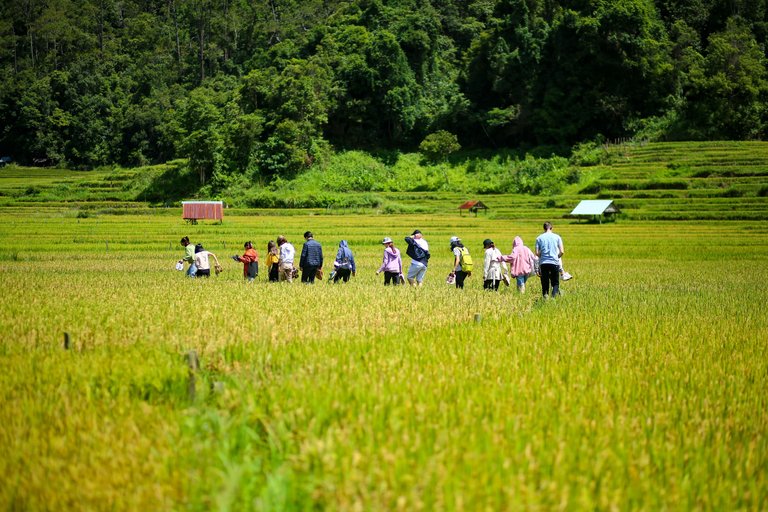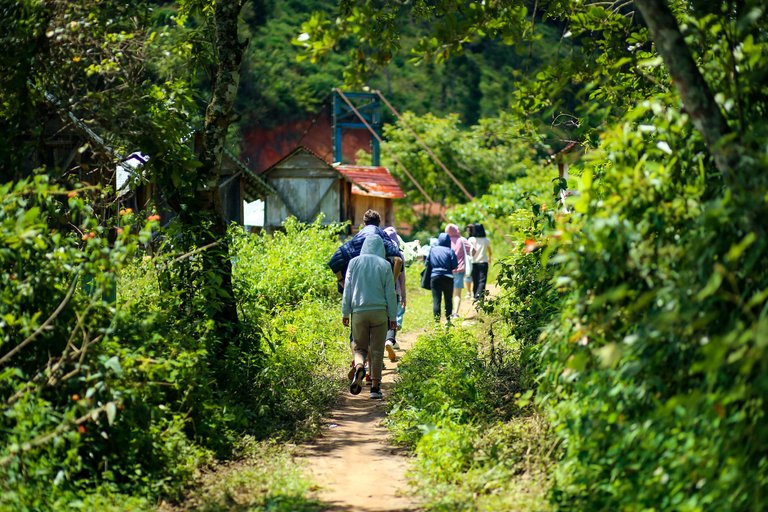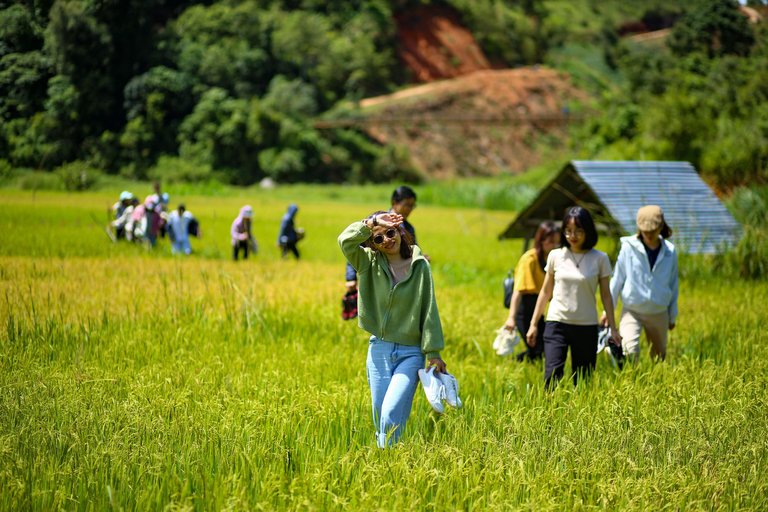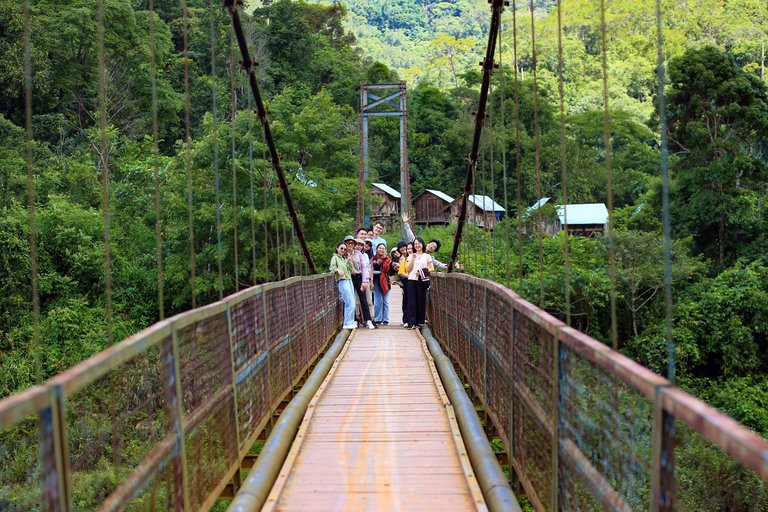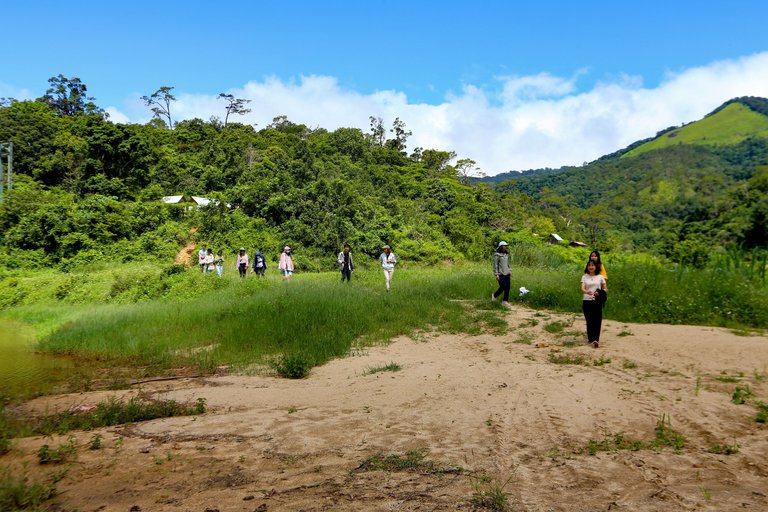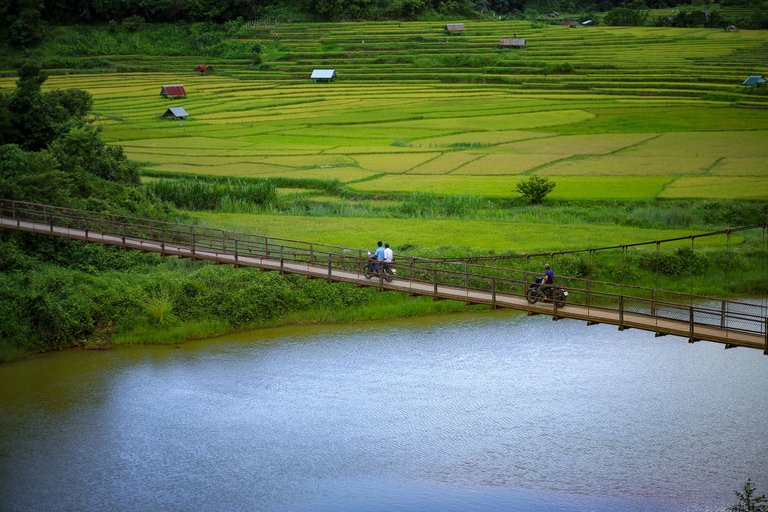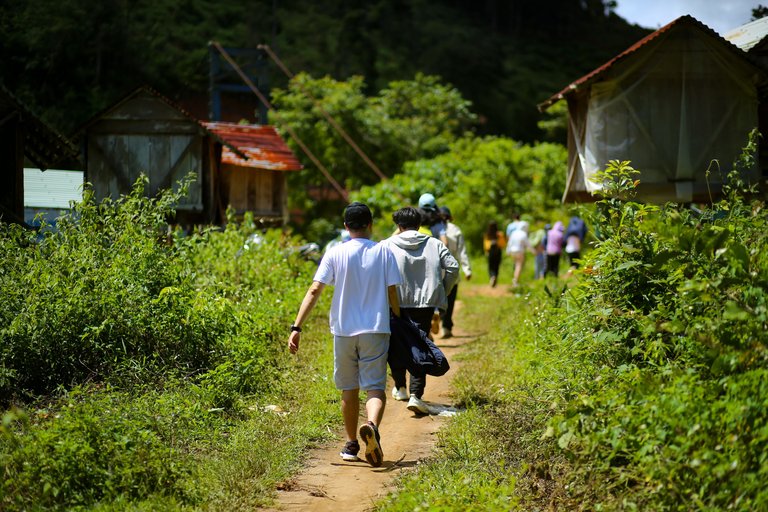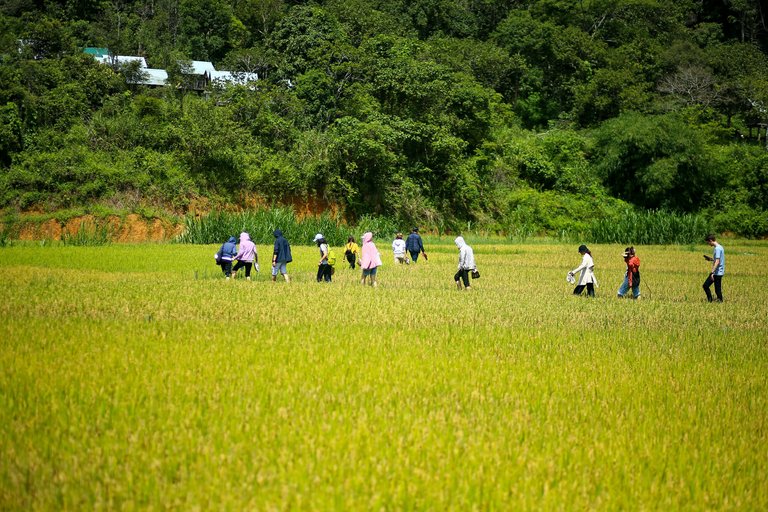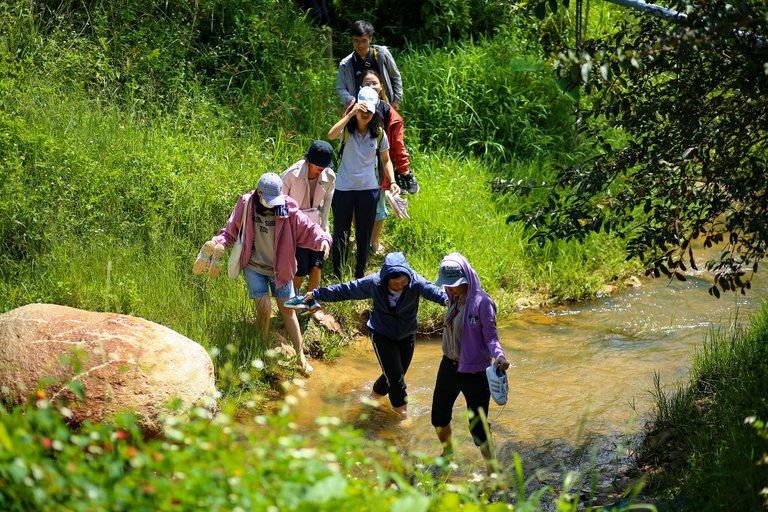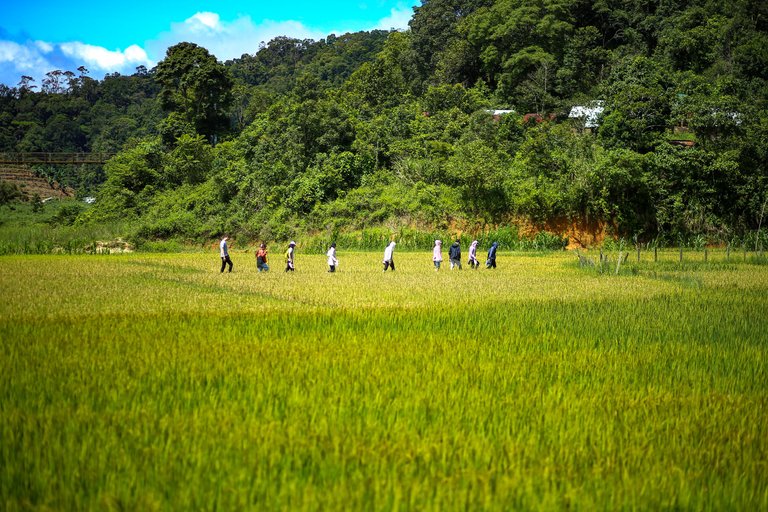 Thank you very much for taking time to read my post. Wish you a nice day!
FIND ME ON:
Blog:
https://www.dodobalo.com/
Facebook:
https://www.facebook.com/Imdodohere
Instagram:
https://www.instagram.com/dodo.balo/
Twitter:
https://twitter.com/dodovietnam1