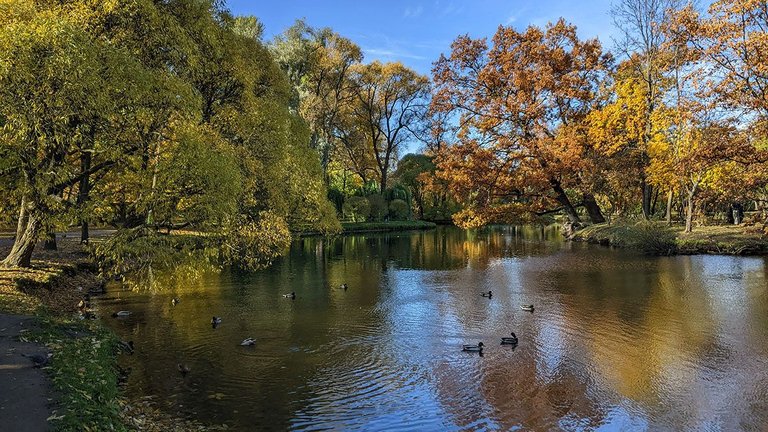 It rained day after day, and it already seemed that the golden days of Indian summer would not happen this year, that there would only be rain, gradually turning to snow... But this morning the glare of the sun peeked in my window. I ate breakfast very quickly, I was afraid I would be late and miss this beautiful sunny weather. After breakfast I went to the nearest park for a walk.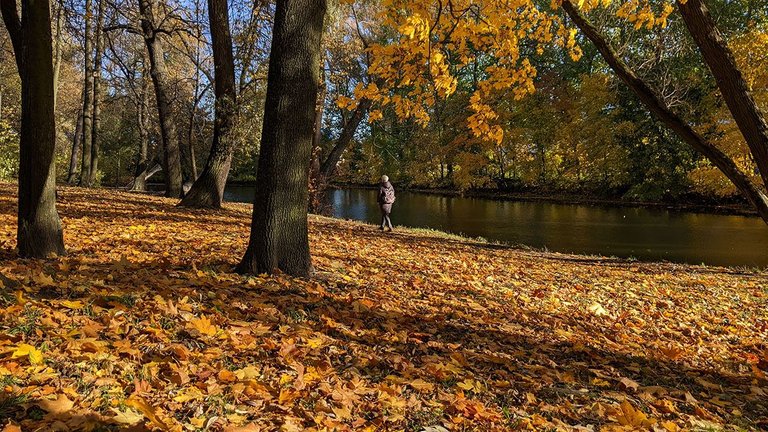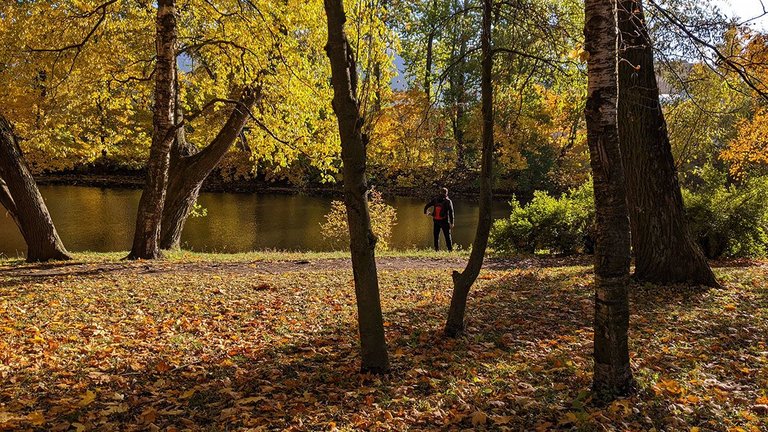 Catherinehof Park is one of the oldest parks in St. Petersburg. The park is located on the banks of the Ekateringofka River. The palace for the Empress Catherine was built near the river bank. The place for the park was chosen so that it was possible not only to walk along the alleys, but also to go for water walks on yachts. Along the river Ekateringofka you can easily reach the Neva River and the Gulf of Finland. Sunsets on the Neva River amazing, and such walks are very nice.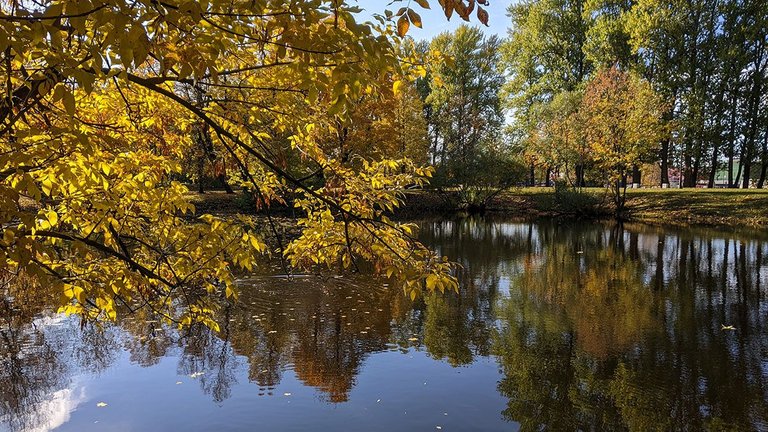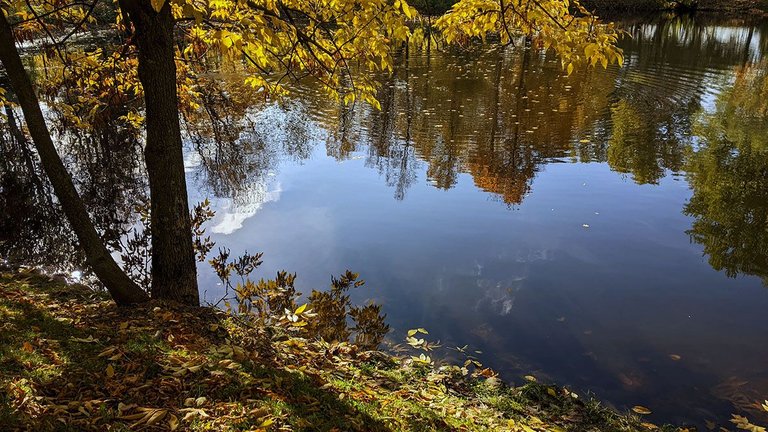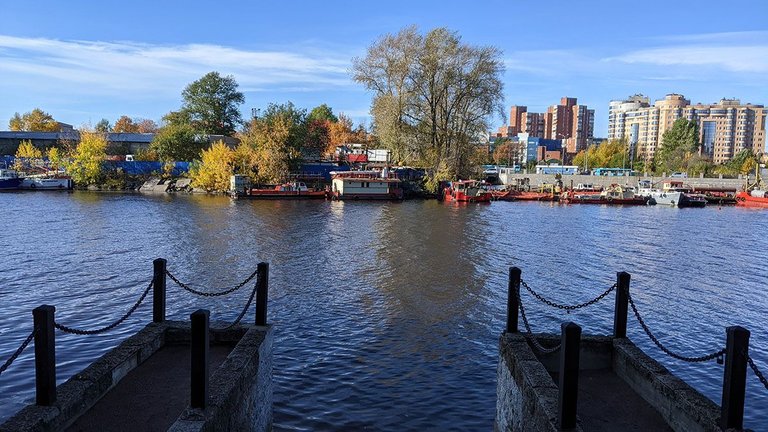 When choosing a place to build the palace, there was not yet complete information about the devastating autumn floods. The area chosen for the park is too low-lying, so it often suffers from fall floods. Hydraulic engineers made several attempts to solve the problem, they dug a system of lakes and canals. This has helped very little. After the rampage of the elements the park buildings required repair, so the palace and the park were soon abandoned by their owners.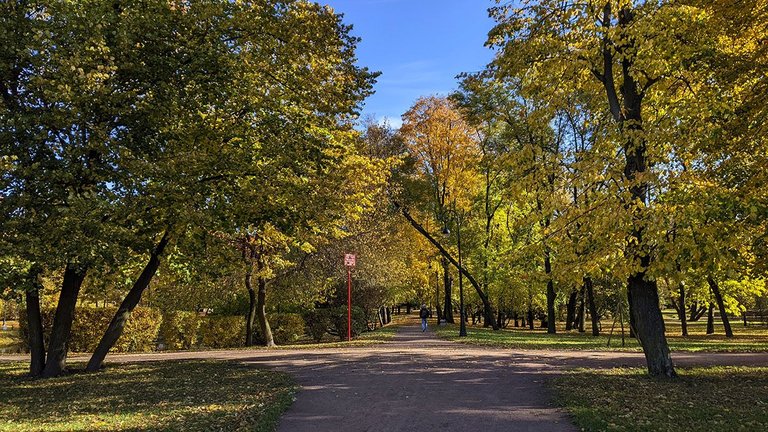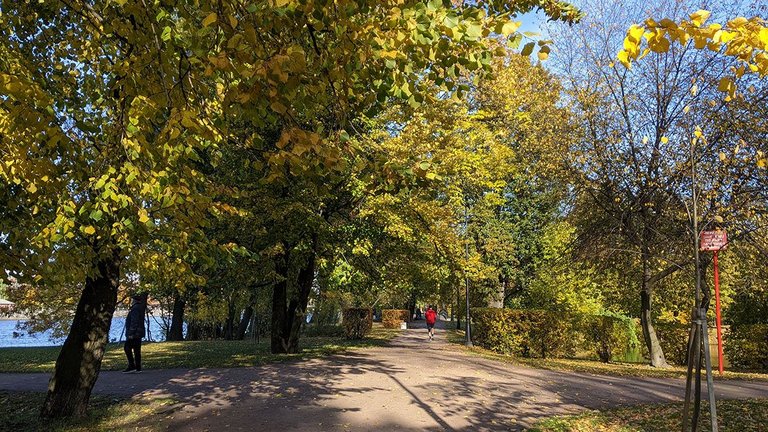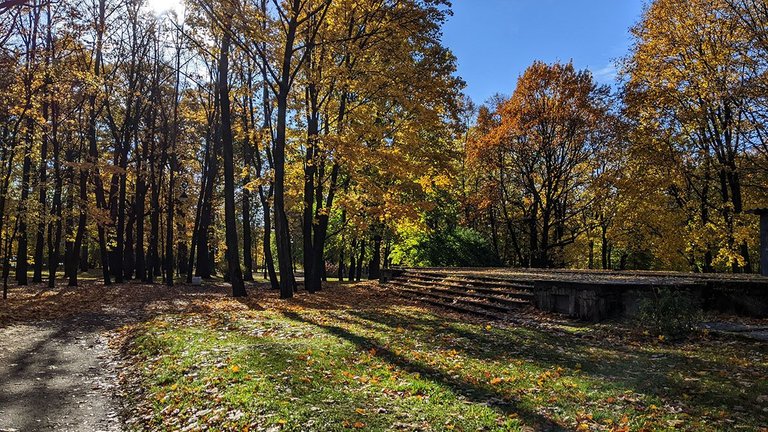 From the palace of the Empress only the foundation has survived to this day. The area occupied by the palace was levelled and concreted, and in this form it is now available for viewing. There are beautiful leaves on the steps, but you will not find any other decorations here.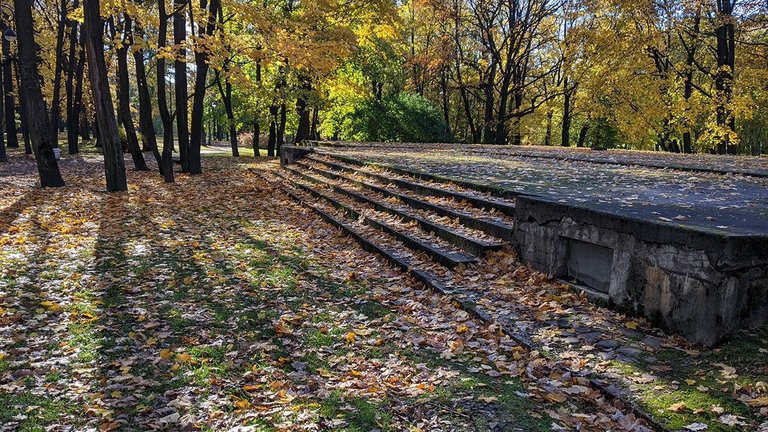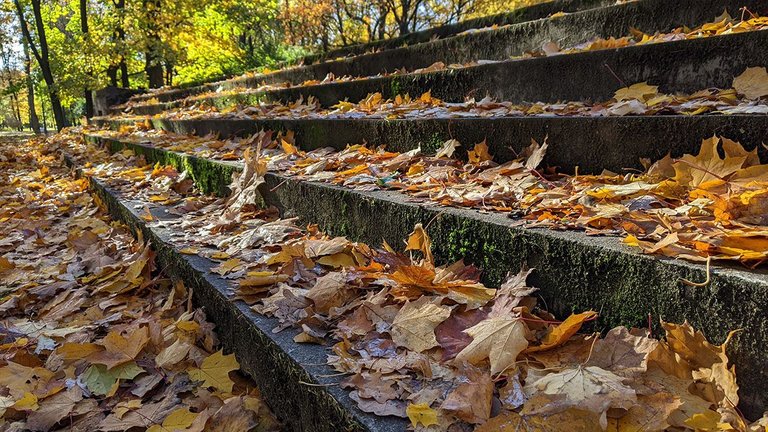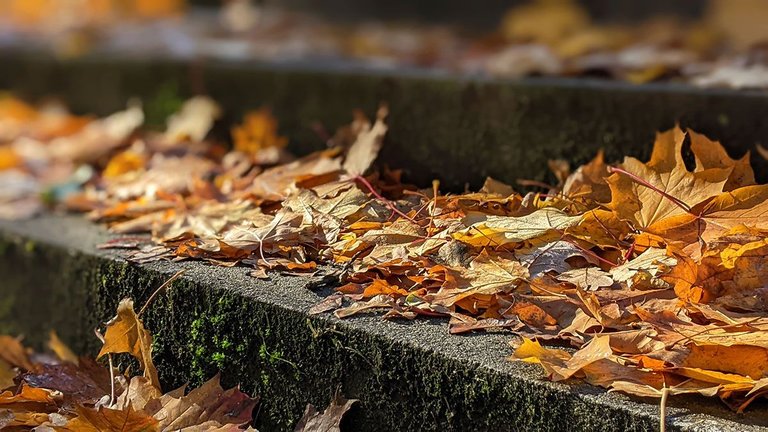 Of the other park structures, only the round gazebo on the peninsula has survived. The brick chimney, which can be seen in some pictures, has nothing to do with the park. This pipe is located outside the park territory, it belongs to the old factory.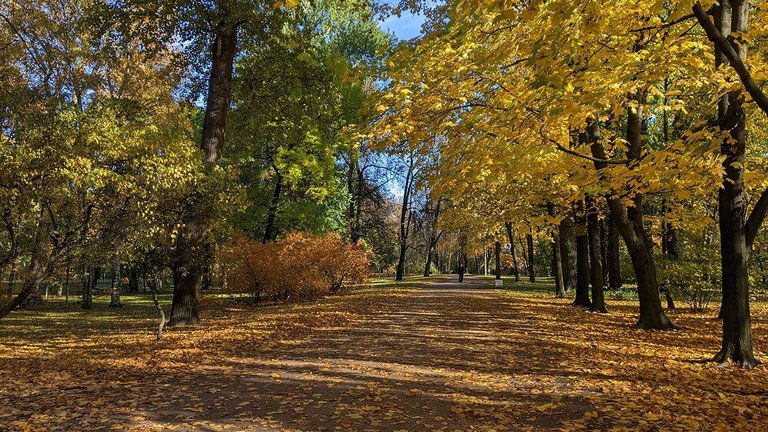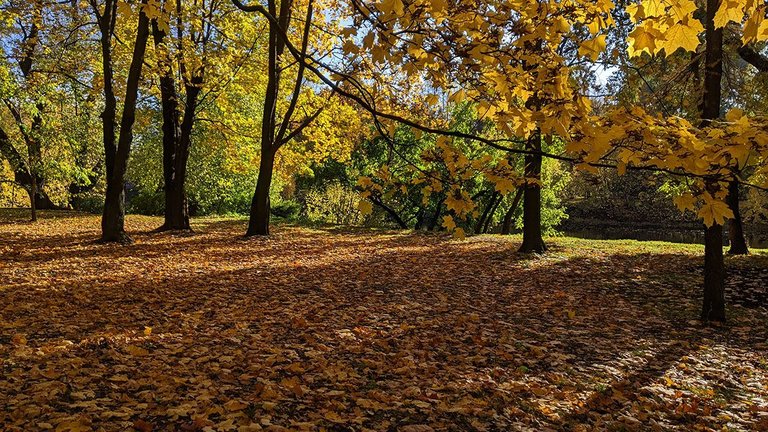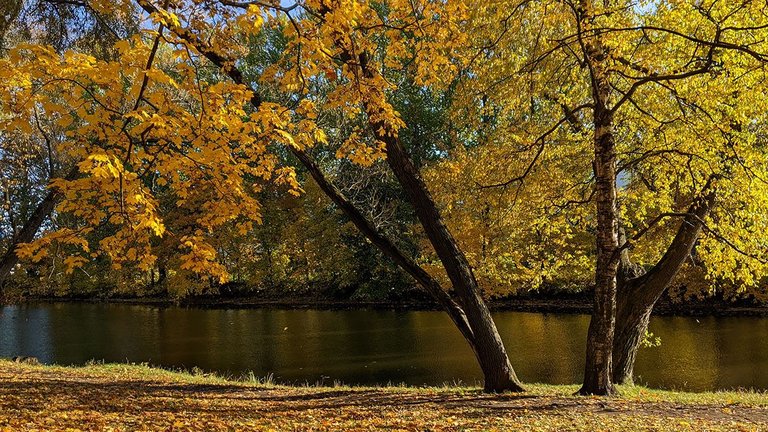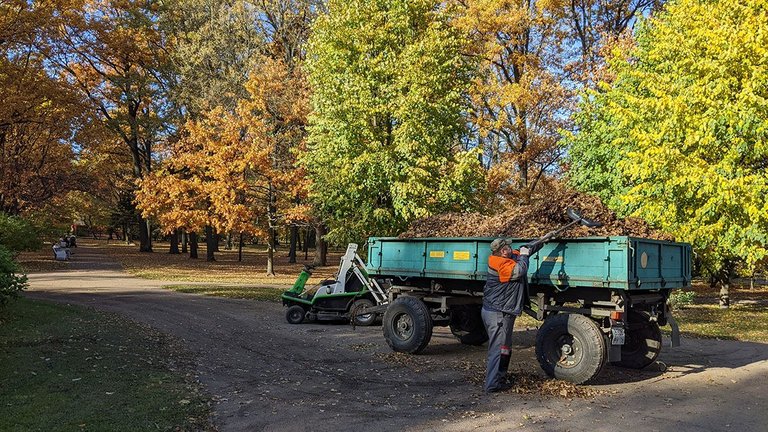 Catherinehof Park is very pleasant for walks. Some parts of the park seem almost untouched by the hands of gardeners and decorators, park workers are very careful with the historical landscapes. In the quiet backwaters of small rivers, ducks teach their young to swim. Along the alleys are placed comfortable benches for recreation. The best season for walks in this park is the time of leaf fall. The golden leaves glow against the sky and cover the ground with a bright carpet. Park workers sweep the paths, but the gold doesn't seem to get any less for a long time, until the winter.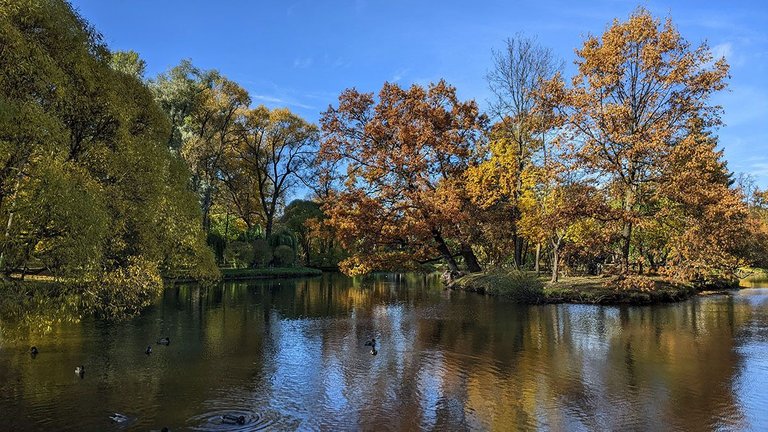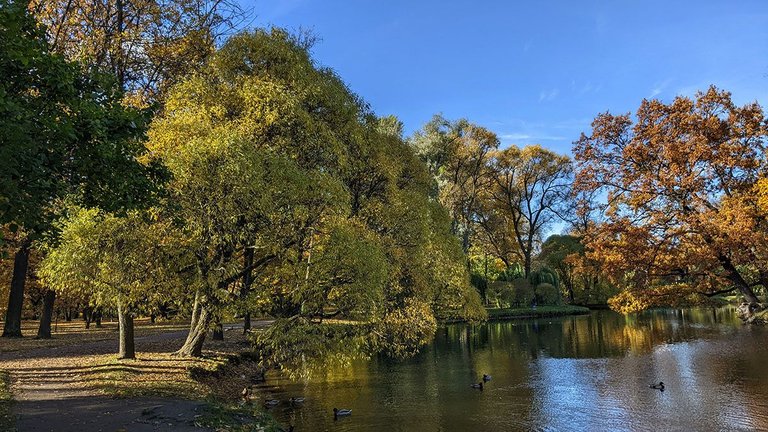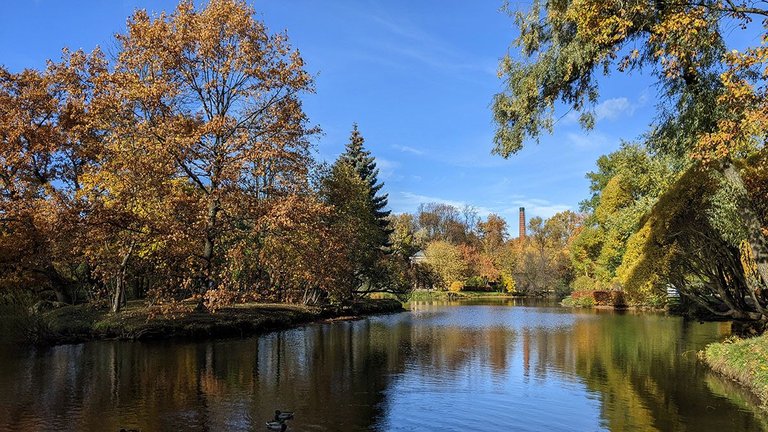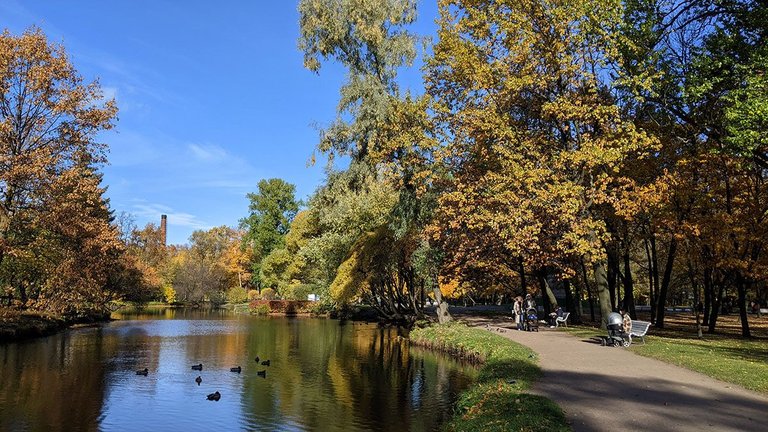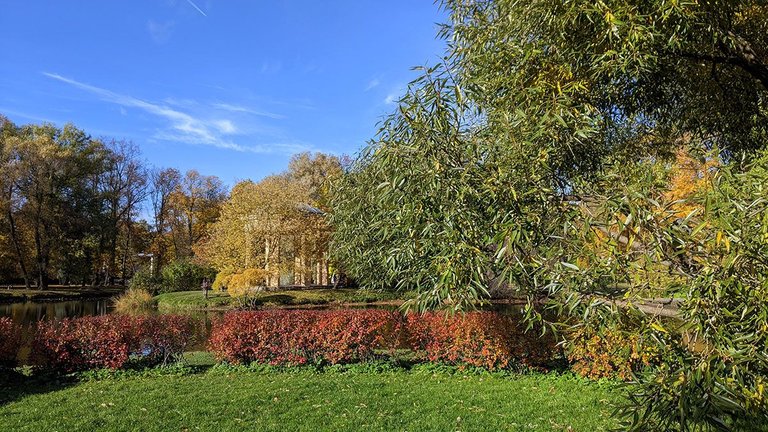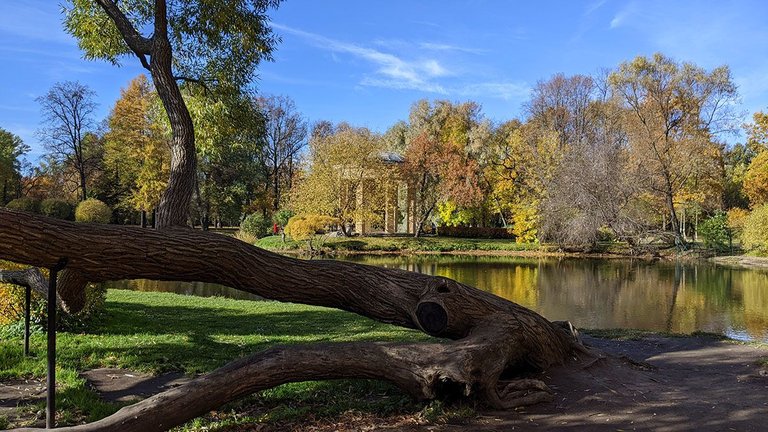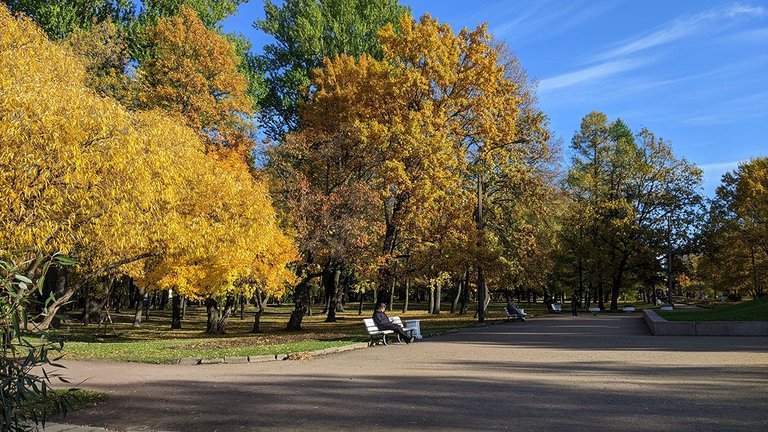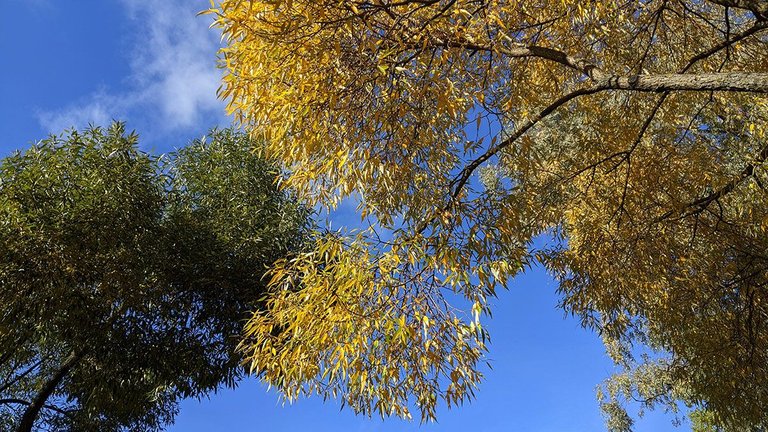 | ○ | ○ |
| --- | --- |
| Smartphone | Google Pixel 3a |
| Location | Saint Petersburg, Russia |
This is my entry for the #WednesdayWalk challenge by @tattoodjay.