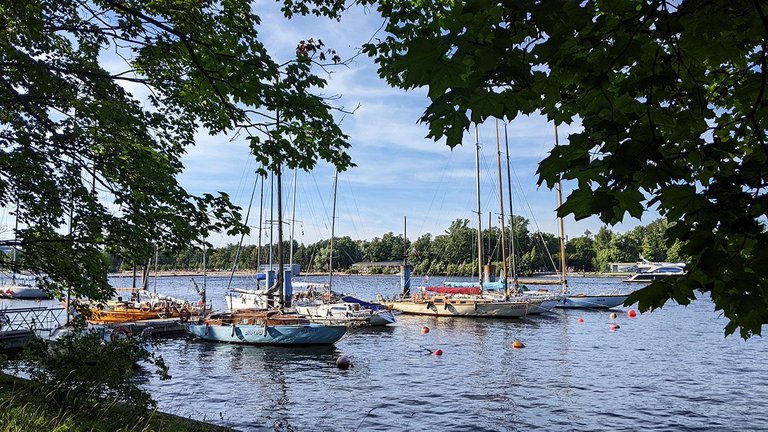 It seems strange, even to me, but for the first time I found myself on the territory of the oldest St. Petersburg yacht club in winter. It was frosty, it was snowing, it was dark early... not the best weather and not the best time to walk around little-known places. The water area of the Gulf of Finland and the Neva River was covered with ice, yachts and boats were put away for winter storage, and the boathouses for yachts looked little different from the garages. So it was like walking on any other city outskirts, only the wind was blowing much harder.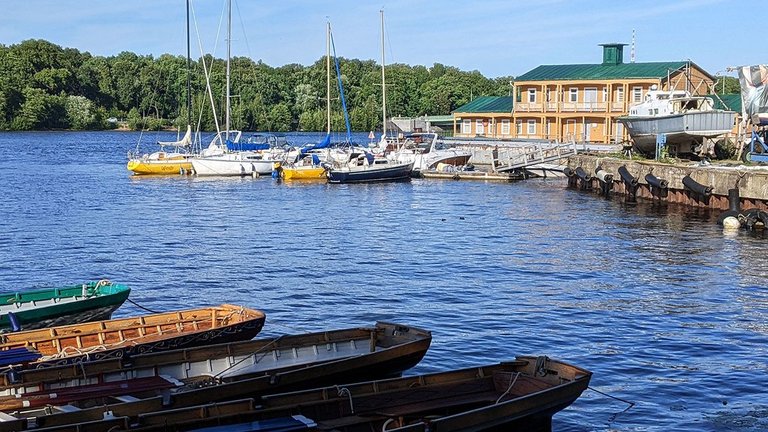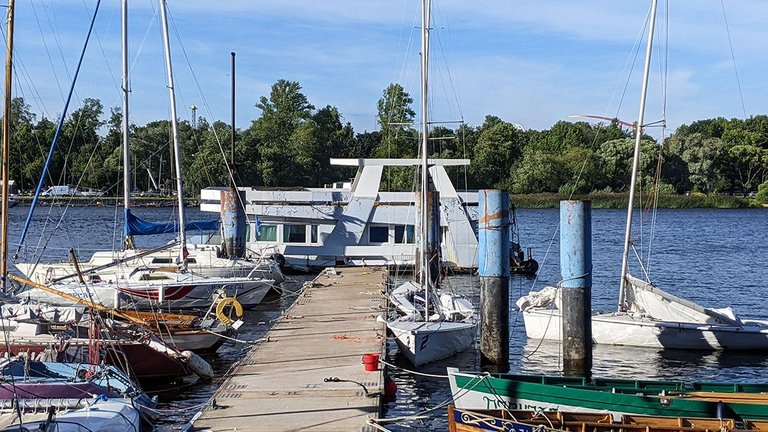 The next time I took a walk around the grounds of this yacht club was only a few years later. By a strange coincidence, it happened again in winter. But unlike the first trip, it was a sunny day. I arrived on the island in the middle of the day and the bright colors of the early winter sunset were my reward. Everything else was about the same: it's quiet and deserted in winter. Only the wind speeds up over the ice of the river and happily meets the occasional traveler.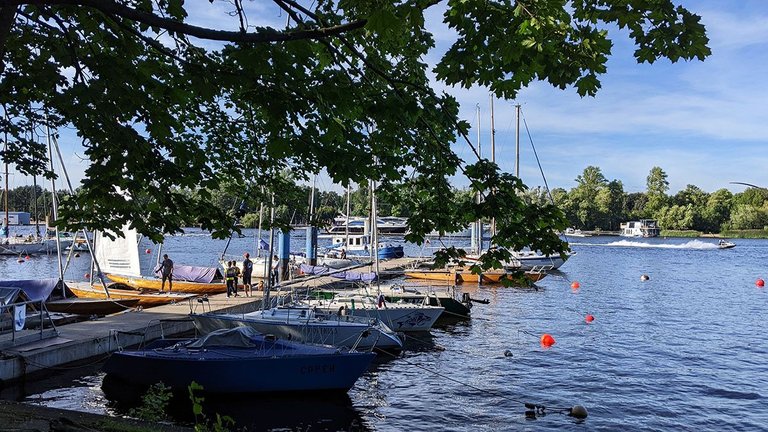 After the second winter walk I had a desire to return to this place in summer, and it turned out to be a very good idea. Since then I sometimes get out for a walk on Petrovsky Island to stroll along the piers with yachts and look at the sails gliding toward the bay. But not only in winter, and on warm autumn and spring days, and even on hot summer days I try to choose windless weather for such walks. Although it seems impossible to find windless weather here: the island is open to all winds on three sides.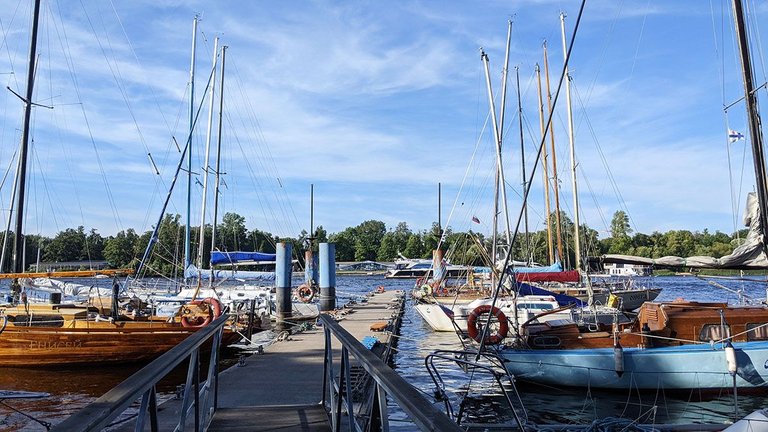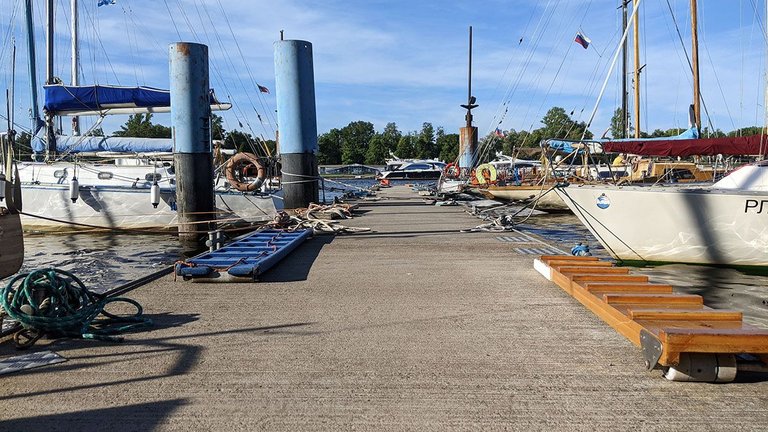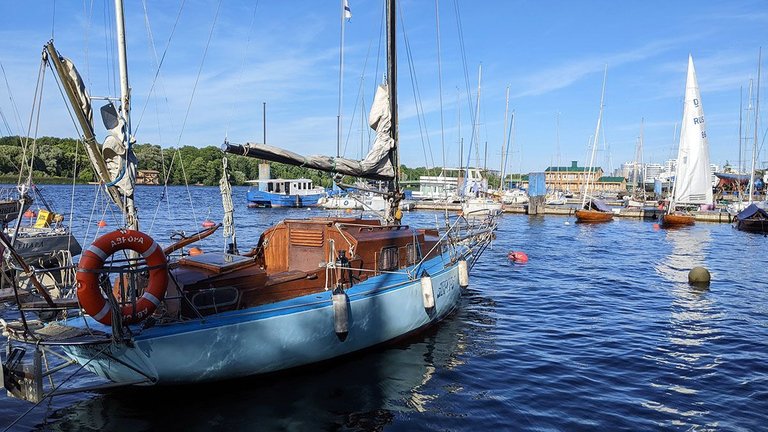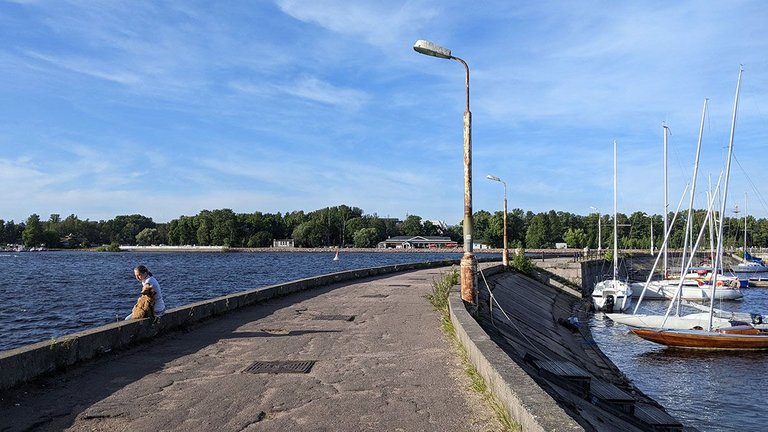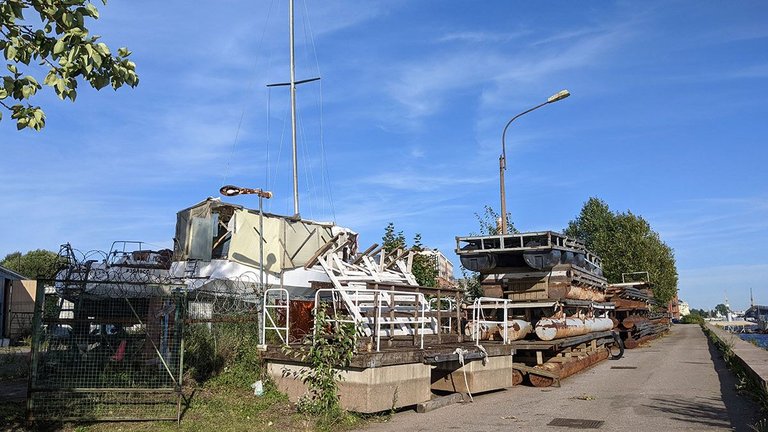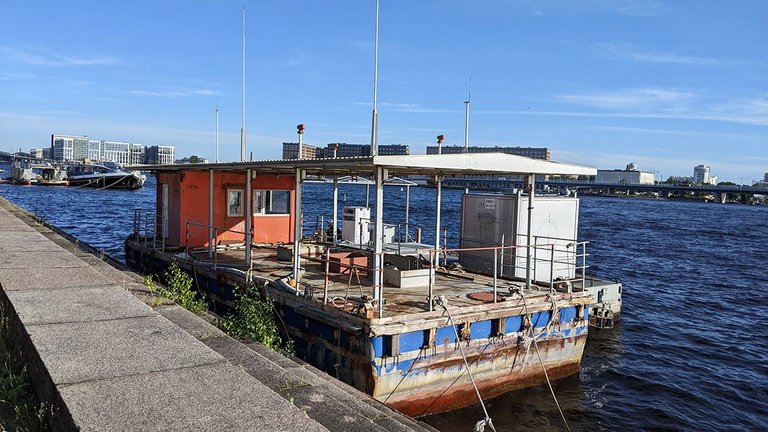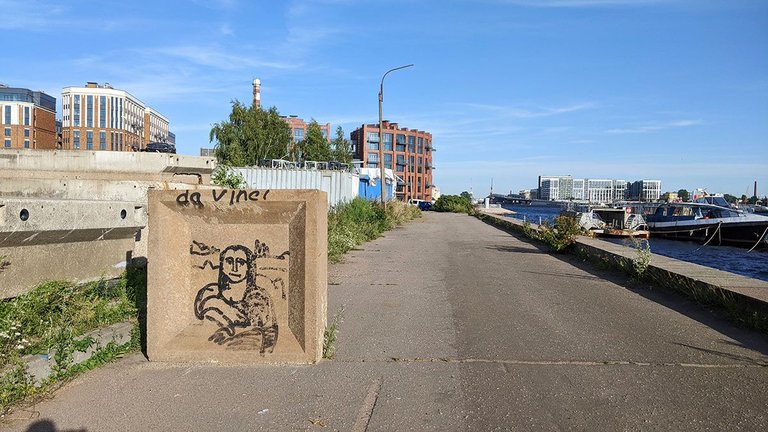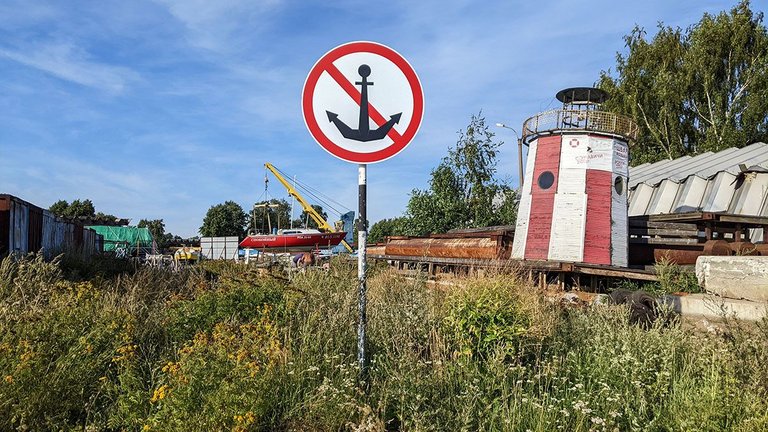 Be yourself wherever you go
| ○ | ○ |
| --- | --- |
| Smartphone | Google Pixel 3a |
| Location | Saint Petersburg, Russia |
This is my entry for the #WednesdayWalk challenge by @tattoodjay.