Everything started this morning after some yoga, coffee and checking the weather prediction. As it was not so bad, I took my essential things like camera, small cooking station, some water, gloves, a hat and some food which Tamara prepared for me. As Tamara needed to work today I went for a walk alone. With the objective to reach a high mountain lake, to see some birds and some other wild animals.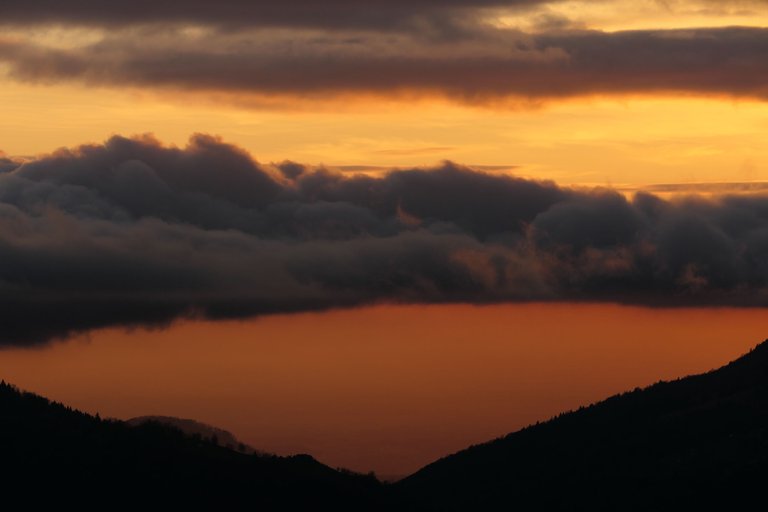 When I started the walk, the mountain range was very clear and only a few could were out on the sky. This changed very fast. In less than 35 min the mountains in front of me became surrounded by thick fog. I anyway continued my Wednesday walk. With good mood and only small breaks to drink some water I was able to gain some hight quite fast.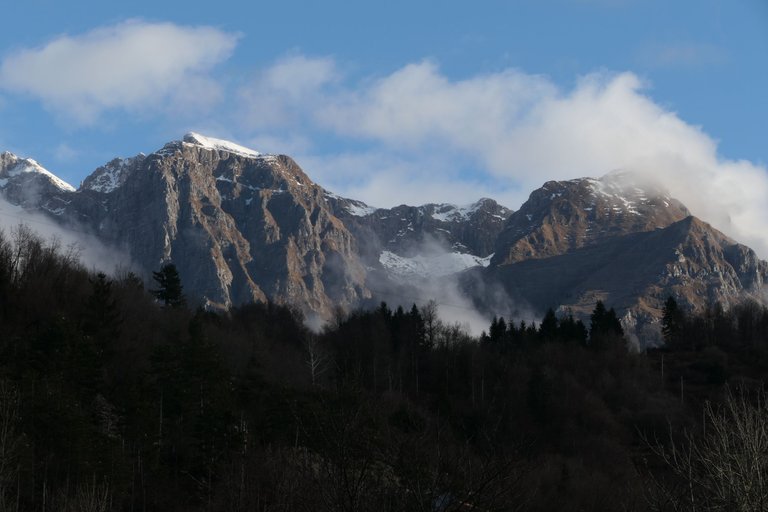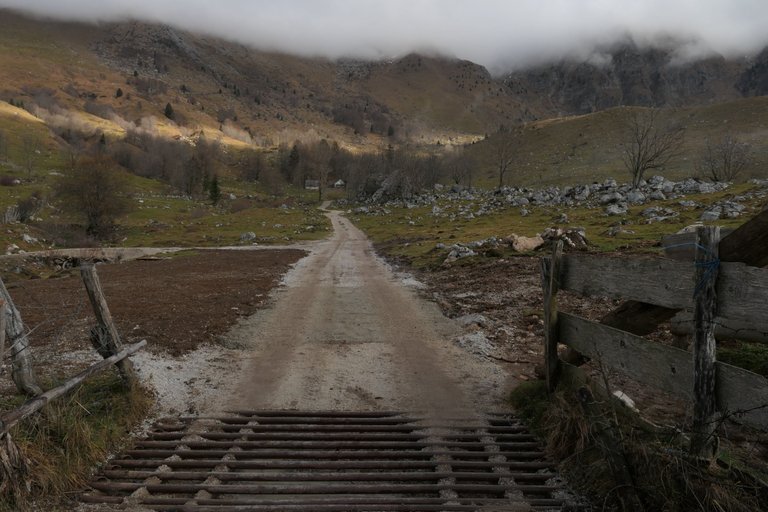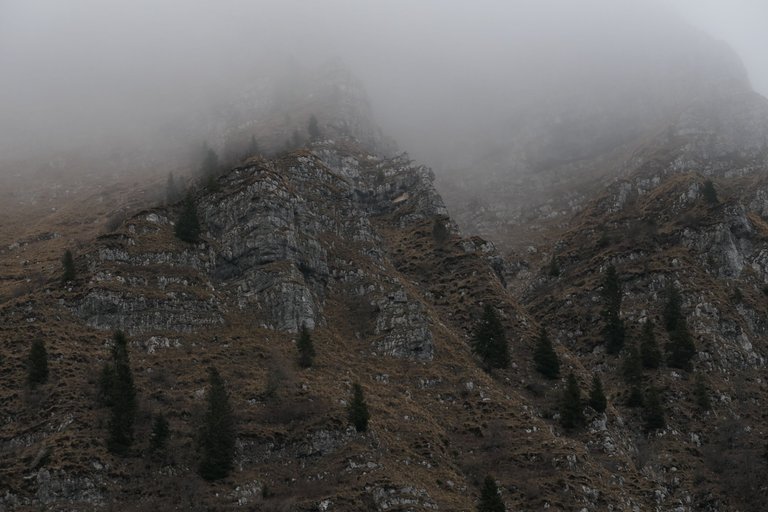 It's just beautiful to walk, to take the time you need and to feel the fresh air on your skin. From now and then I was even spotting some birds. Everything was very peaceful. When I was reaching the hight where the snow still was not melted I got surrounded by clouds.
Fog is for me always a special opportunity to take some even different pictures. Like these:
I was lucky that the snow was kind of hard, and I did not sink into the snow very much. That made it easier to walk and to keep some needed energy.
With a few of maybe 20 meter I continued my way into the unknown as I was not sure what I was surrounded with. Once in a while some sounds of falling rocks and walking animals came to my ears.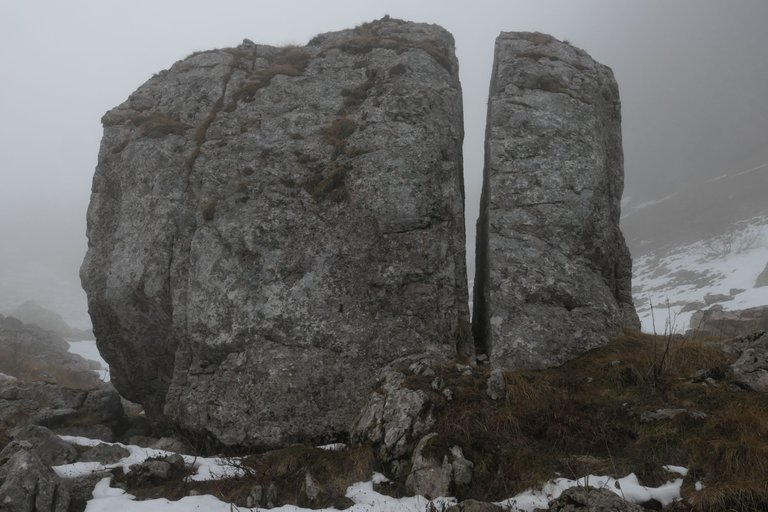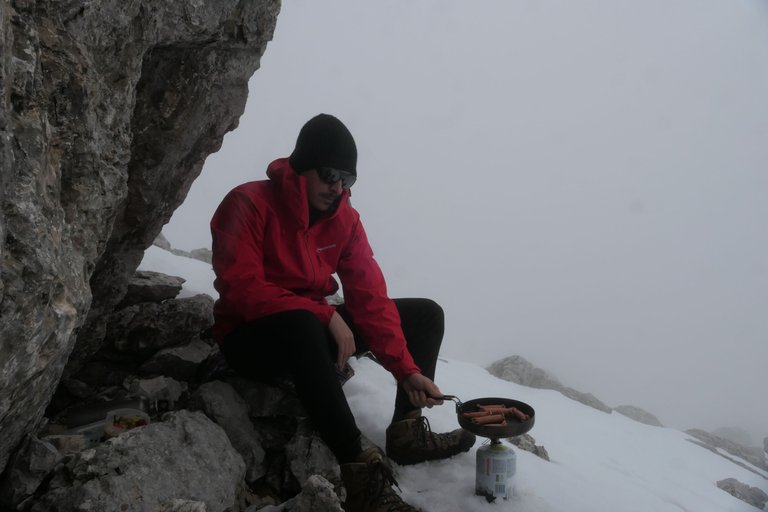 Overall this place felt quite spooky as I was very much aware that I walked through an ancient battlefield. The snow or the rocks could turn into an avalanche or something. So around 13:00 I stopped behind a very big rock to fill my empty stomach with some food like chilies and many other things Tamara had prepared for me.
After the break and not really far away from the lake I still decided to turn around. With careful steps to not slip and fall down the mountain I reached more easy terrain.
Once I left the snow and enjoyed the view over Slovenia and Italy, I even recorded some time-lapse of the beautiful moving could.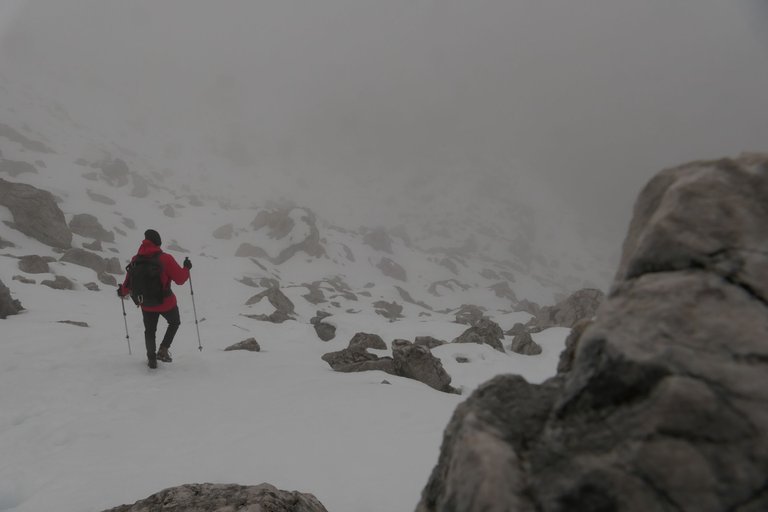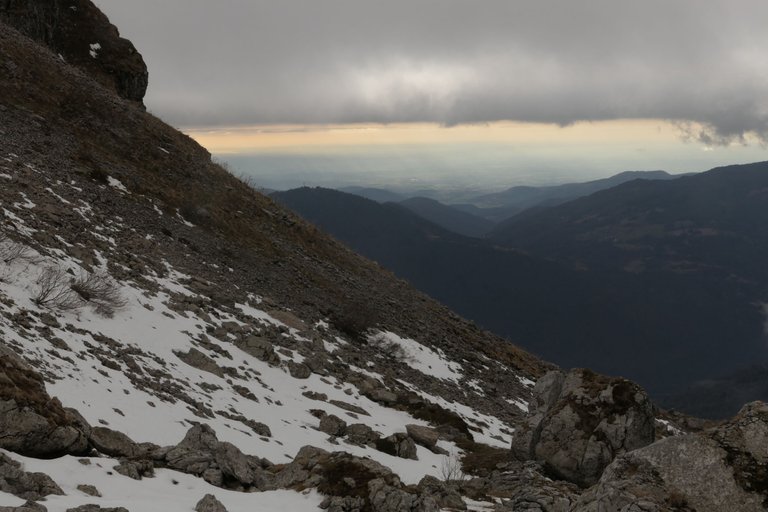 Then it happened I turned around, and I saw the mountains where I'm just coming from in white and blue. The clouds left the mountains for some time, amazed about this amazing change of weather I turned around and hiked up again. Not long after and still very happy and with overwhelming emotions about the beautiful scenery I was covered once again in fog. Too bad, even I waited some time with the hope the clear sky would show up gain.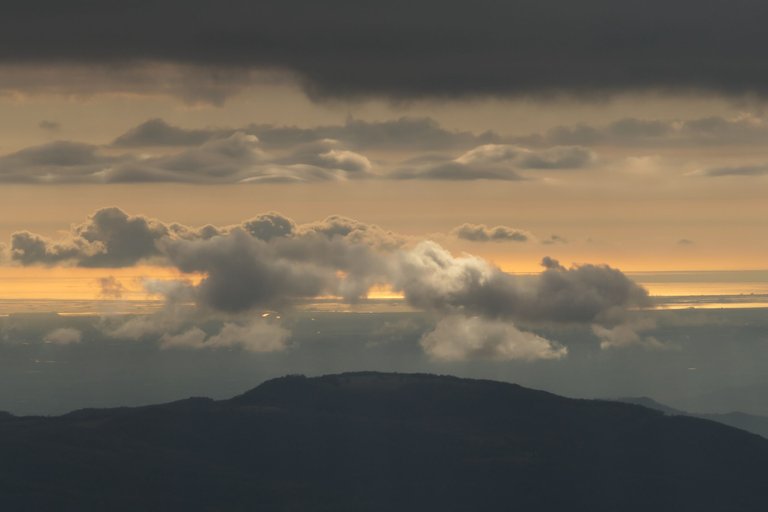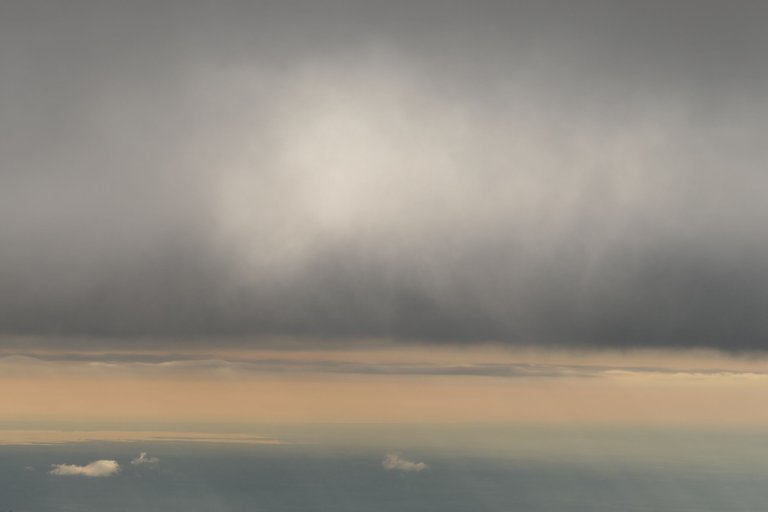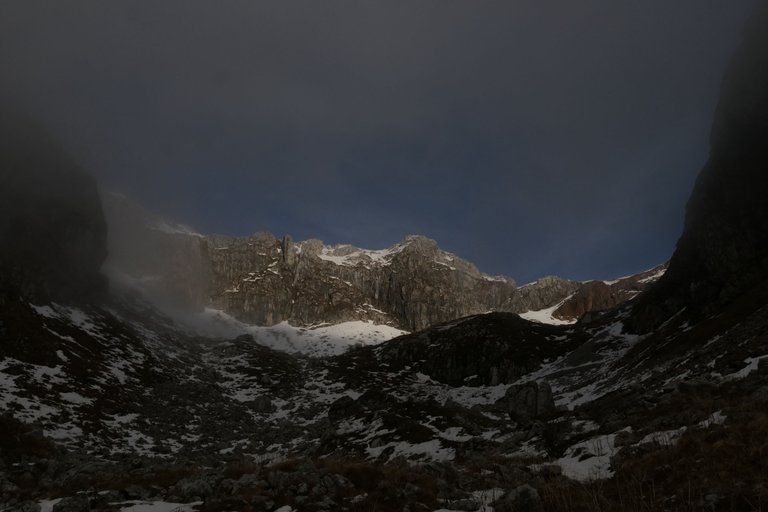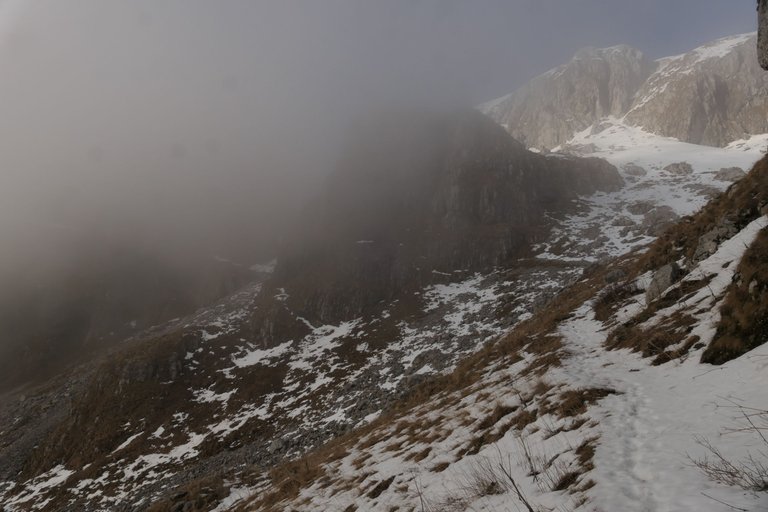 On the way down I enjoyed every single step and as more and more clouds moved away, and the evening turned out with the beautiful view of an amazing orange red sunset.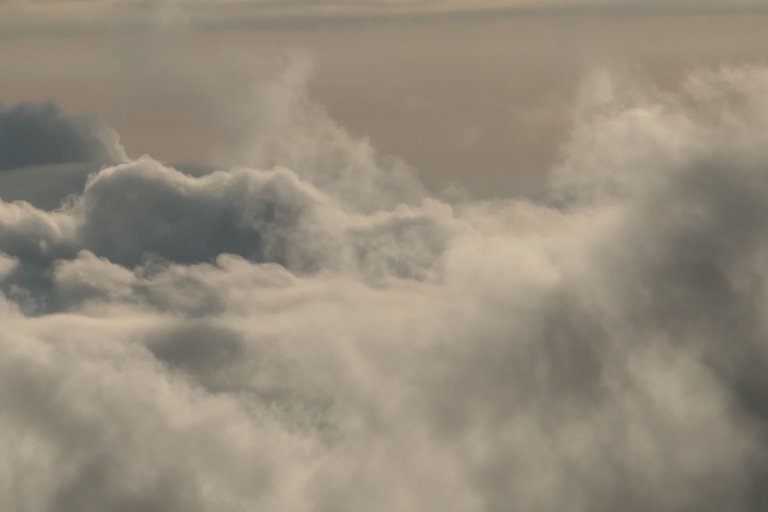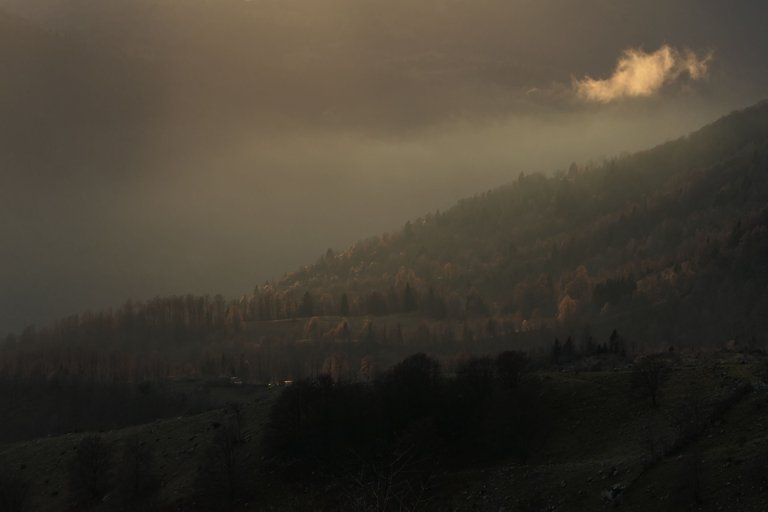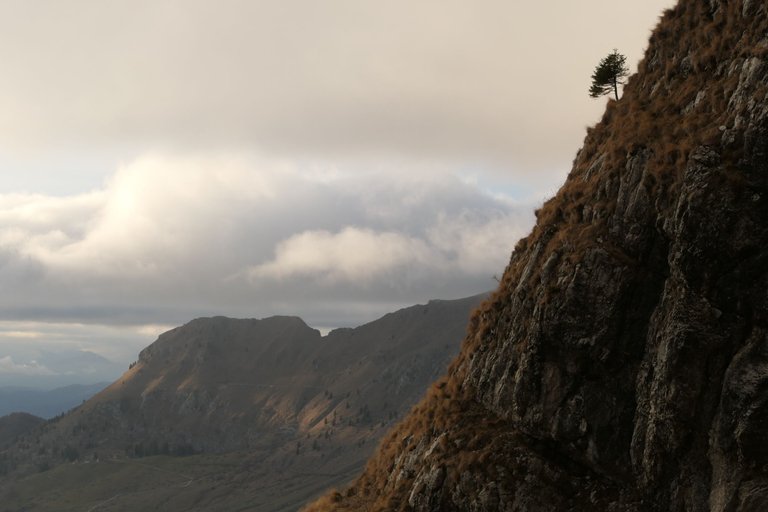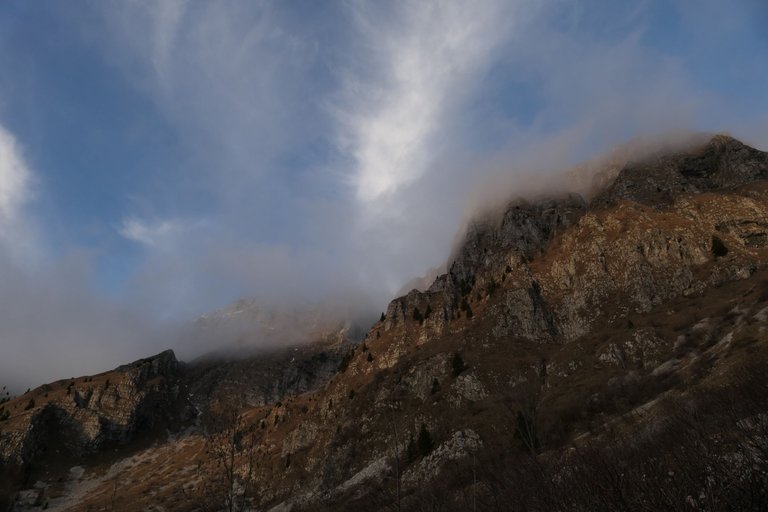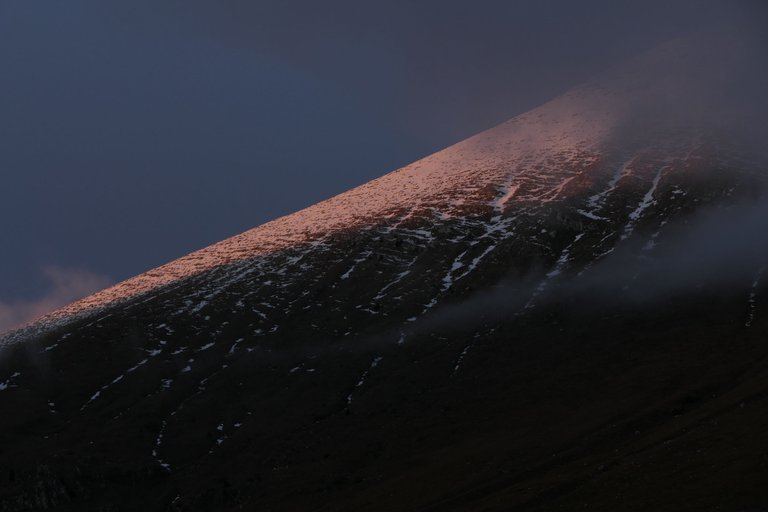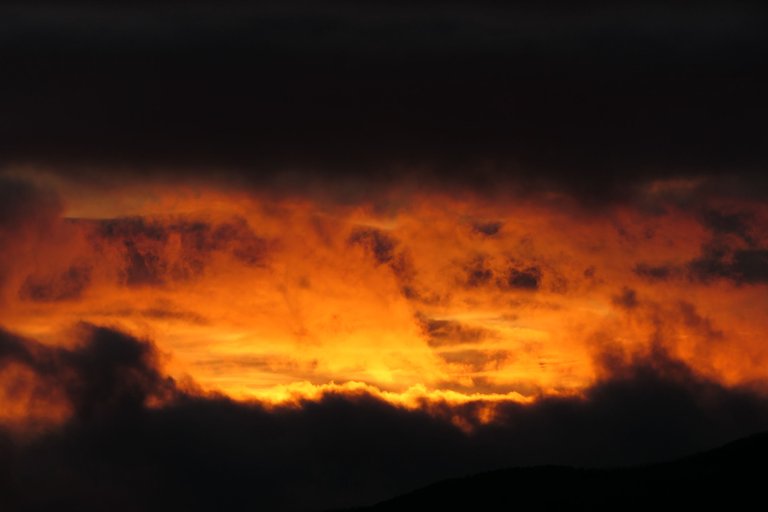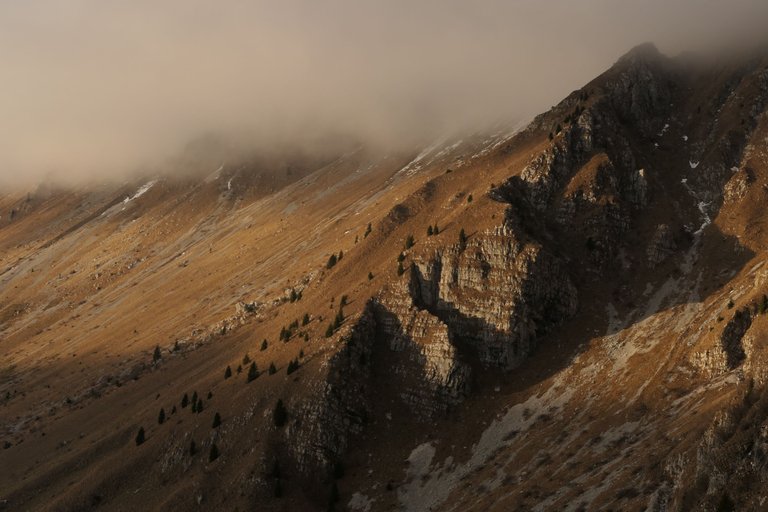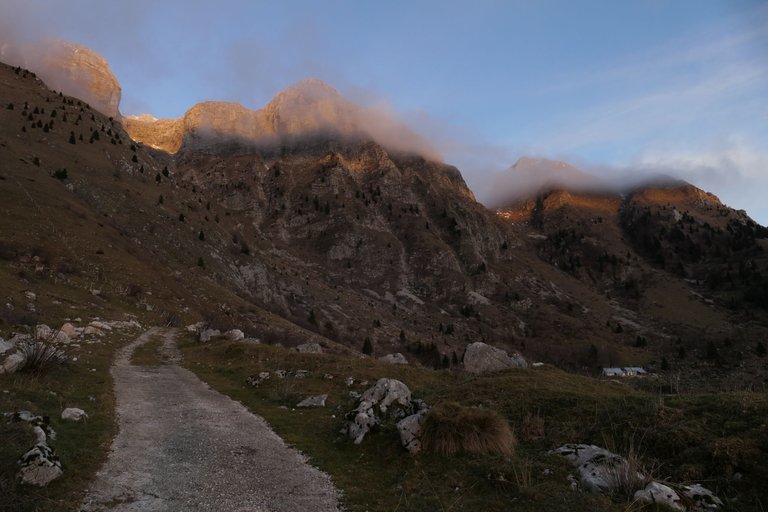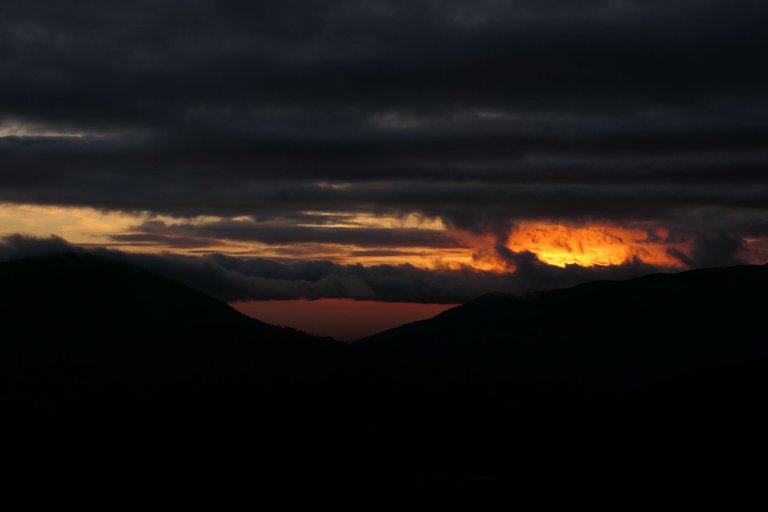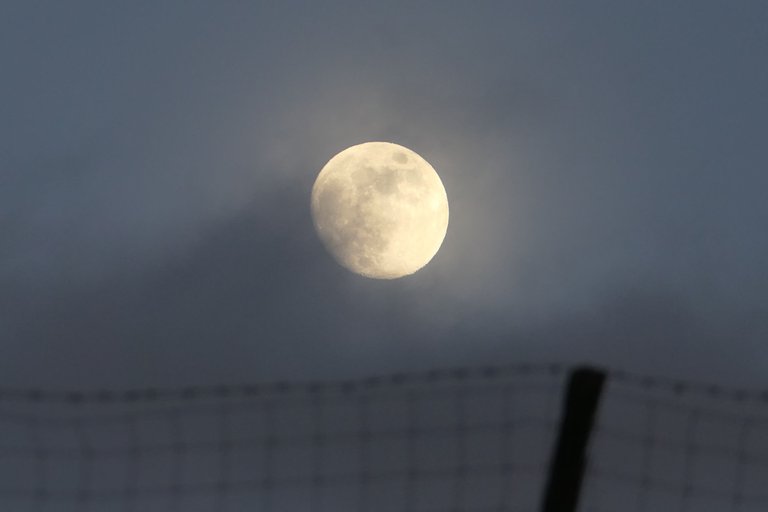 At 17:00 Tamara picked me up from some parking and the full moon even showed up. All in all a wonderful walk and a great experience.
©️ Photographer, Nature kid, Wildlife, Explorer, Cinematography, video making, The Footprint Brand, Follow Us ❤️