This is my second CYOA entry for the rookie talent level: The first one was a huge success probably because I had a lot of positive reviews and 100% of people who commented, said it was very good, so I'm taking the opportunity to actually do my second entry and again I think this one turned out to be decent, despite the challenge to achieve the concept of the quest.
So the mission here is to draw or design a lion that's winning against a dragon
---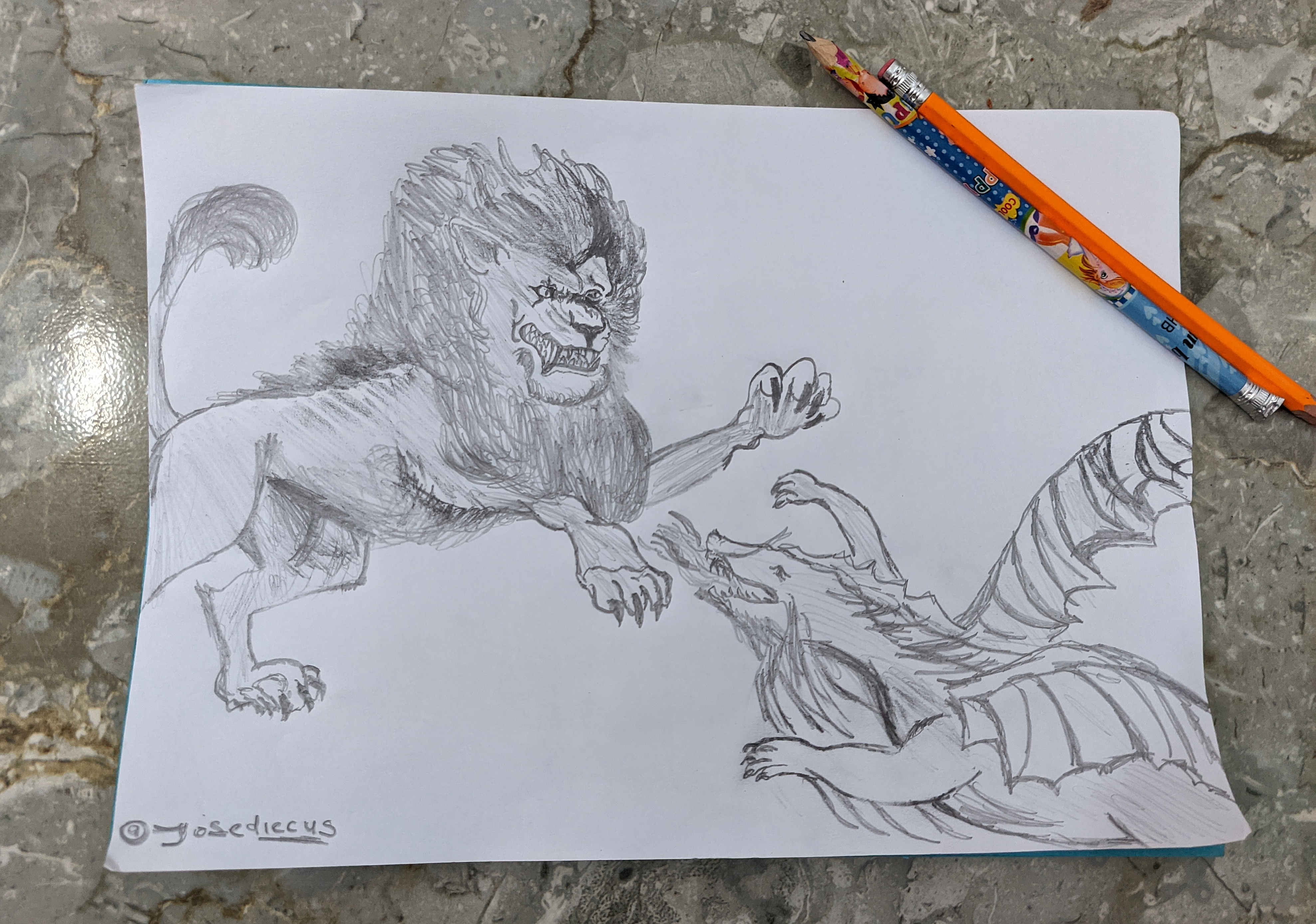 End result
---
---
I choose to sketch because that's what I'm actually used to. I think a winning lion and a dragon is a bizarre sight, so there's probably not going to be a reference art anywhere. I decided to get intuitive and coin my drawing out of nothing.
So the idea is that the lion is winning against the dragon, so I had to firstly sketch the lion in a position of attack, with a fiery face and stretched arms. Just after drawing the man and adding light pencil shading, I decided to draw the dragon.
Now, I've seen dragons only in winning positions, in movies, and everywhere. So I used my knowledge of what a defeated dragon would look like, to draw this.
The details on the dragon were mostly from my imagination as I've simply not seen a dragon before. The reason why I was so articulate with the lion sketch and the details on the mane was because I've sketched a lot of lions and I have seen many, in real life as well as documentaries too.
Of course, I knew dragons had this flattened snout, big wide mouth, some strands of mane on their face, as well as short hands.
On their back is this serrated organ with sharp edges, they had this shortened front leg and powerful hind legs. They had the most elegant and patterned wings and very powerful tails.
So, I already had this imagination at the back of my mind, and I was basically picturing the drawing in my mind while putting it down on my drawing sheet. Imagining the details of the dragon was the most difficult part for me.
While the lion looked more intricate, I'll say the dragon was more difficult for me, this was very obvious in the output and the end result of the drawing. However, since I'll be doing a lot of lion sketches, I wouldn't mind.
---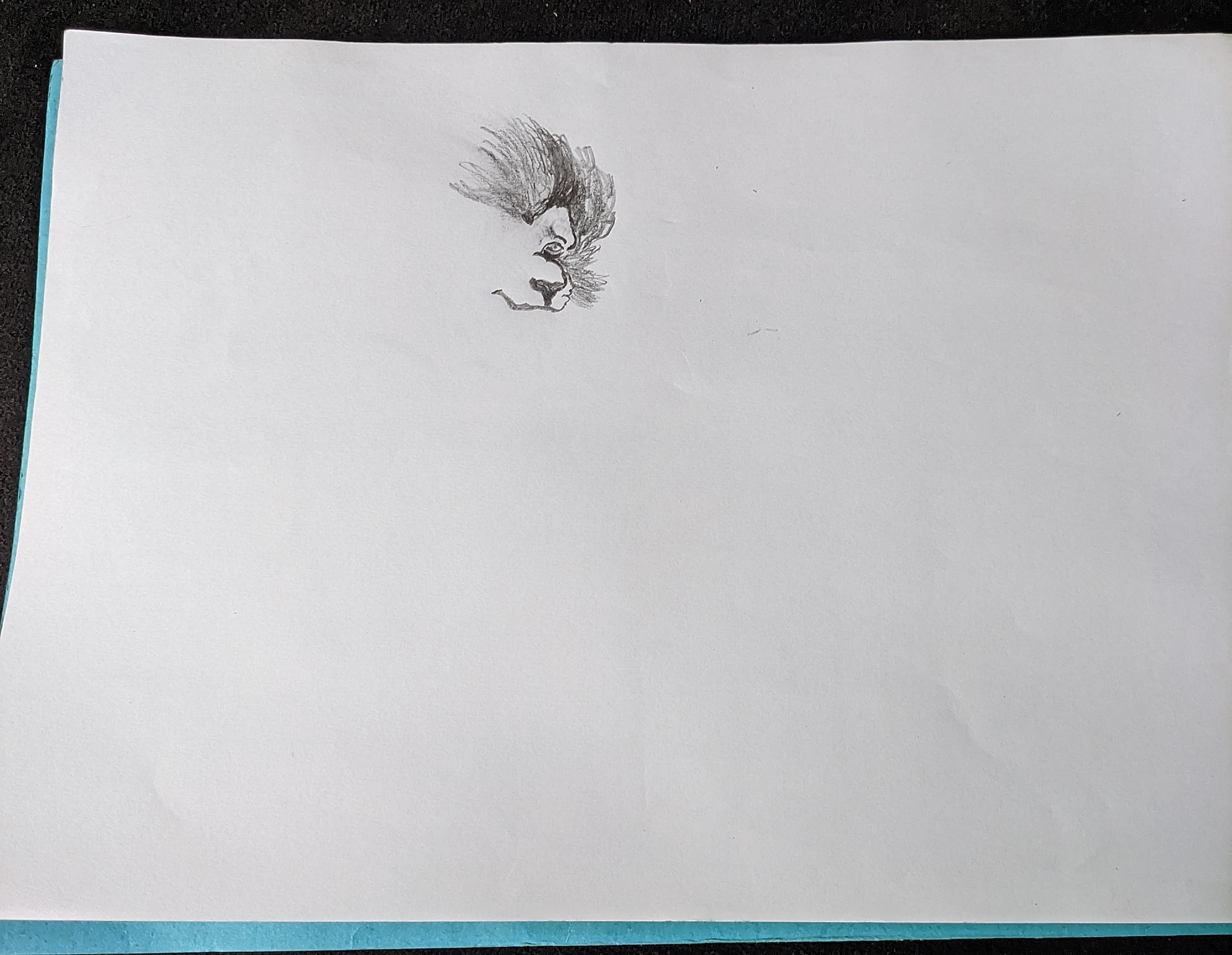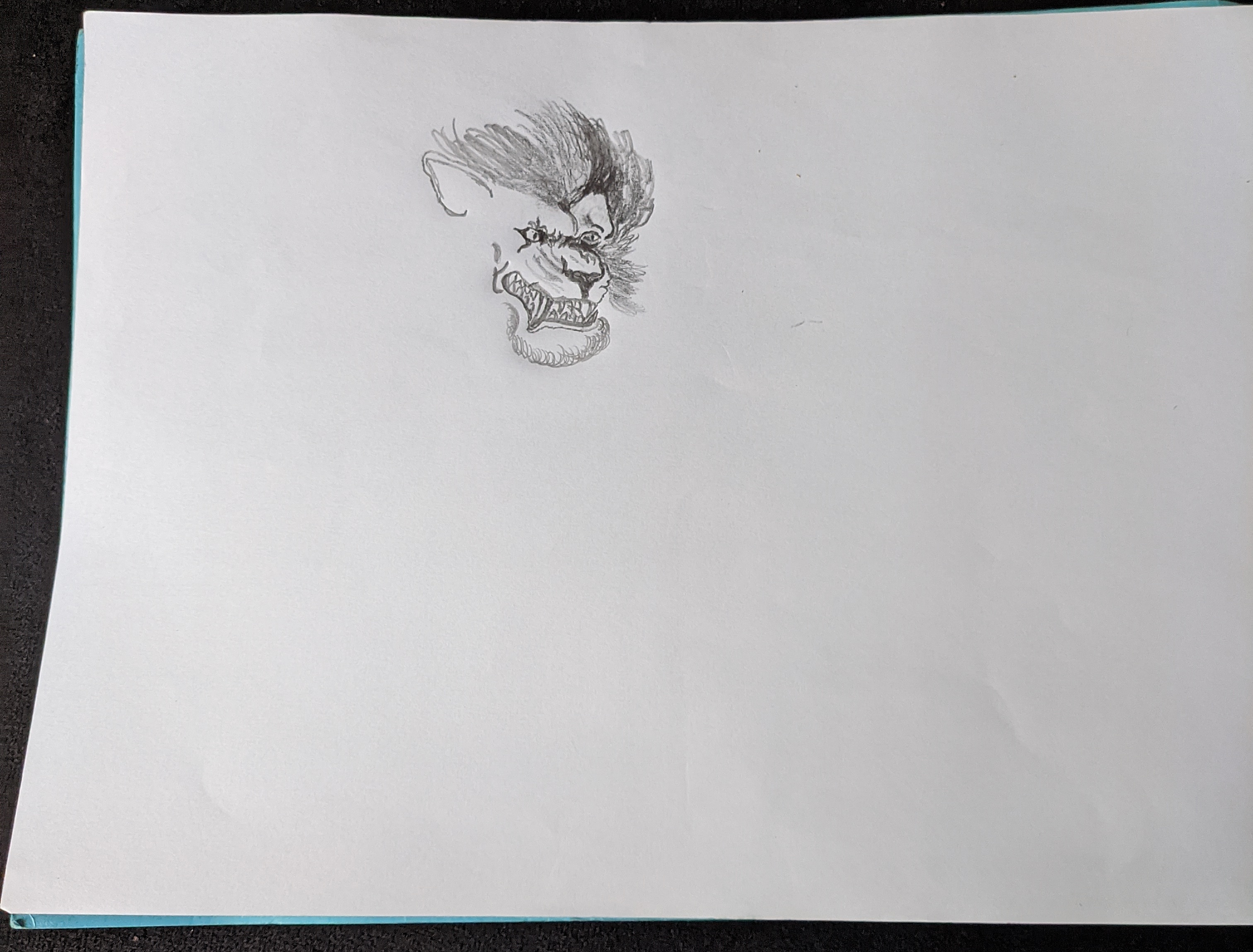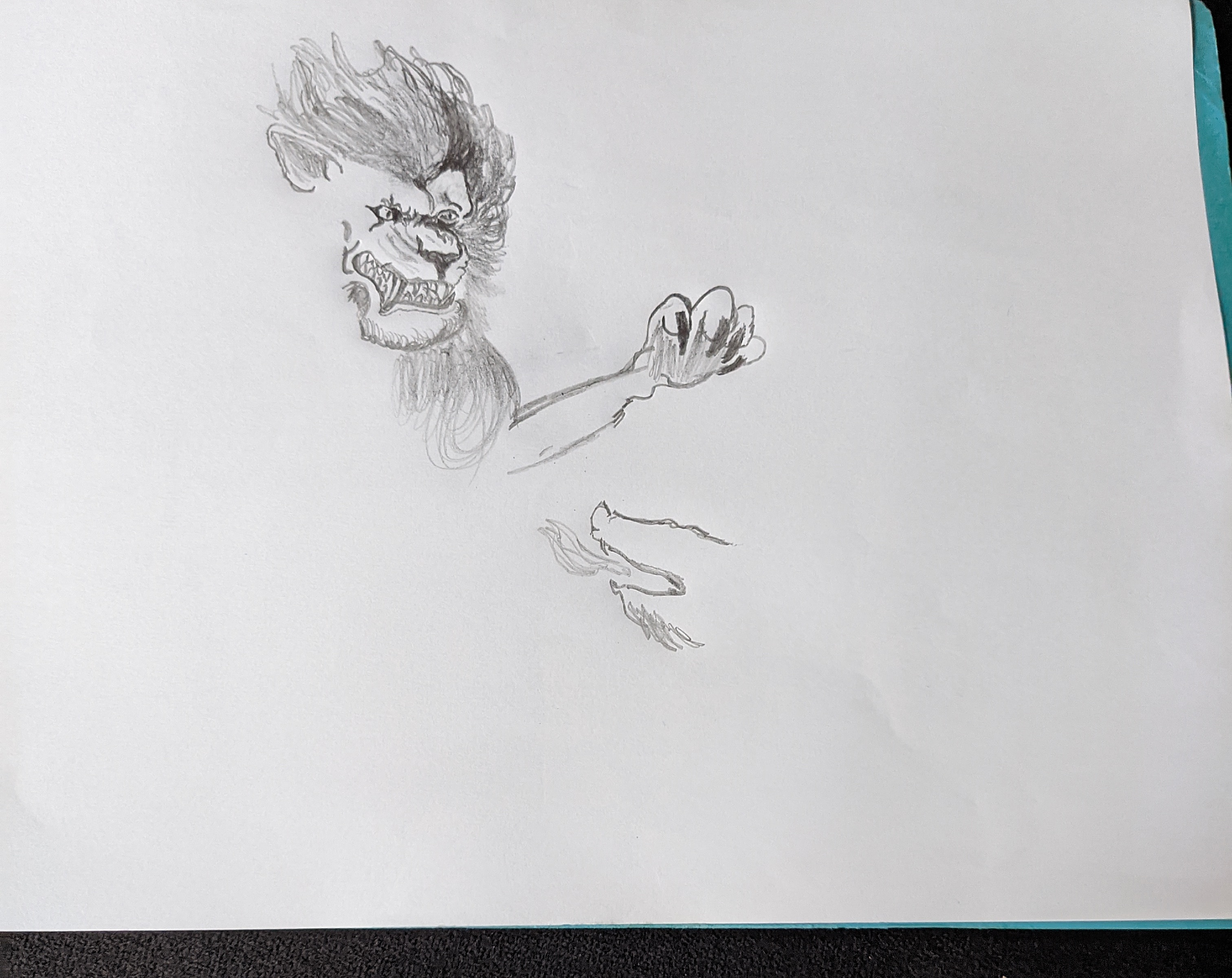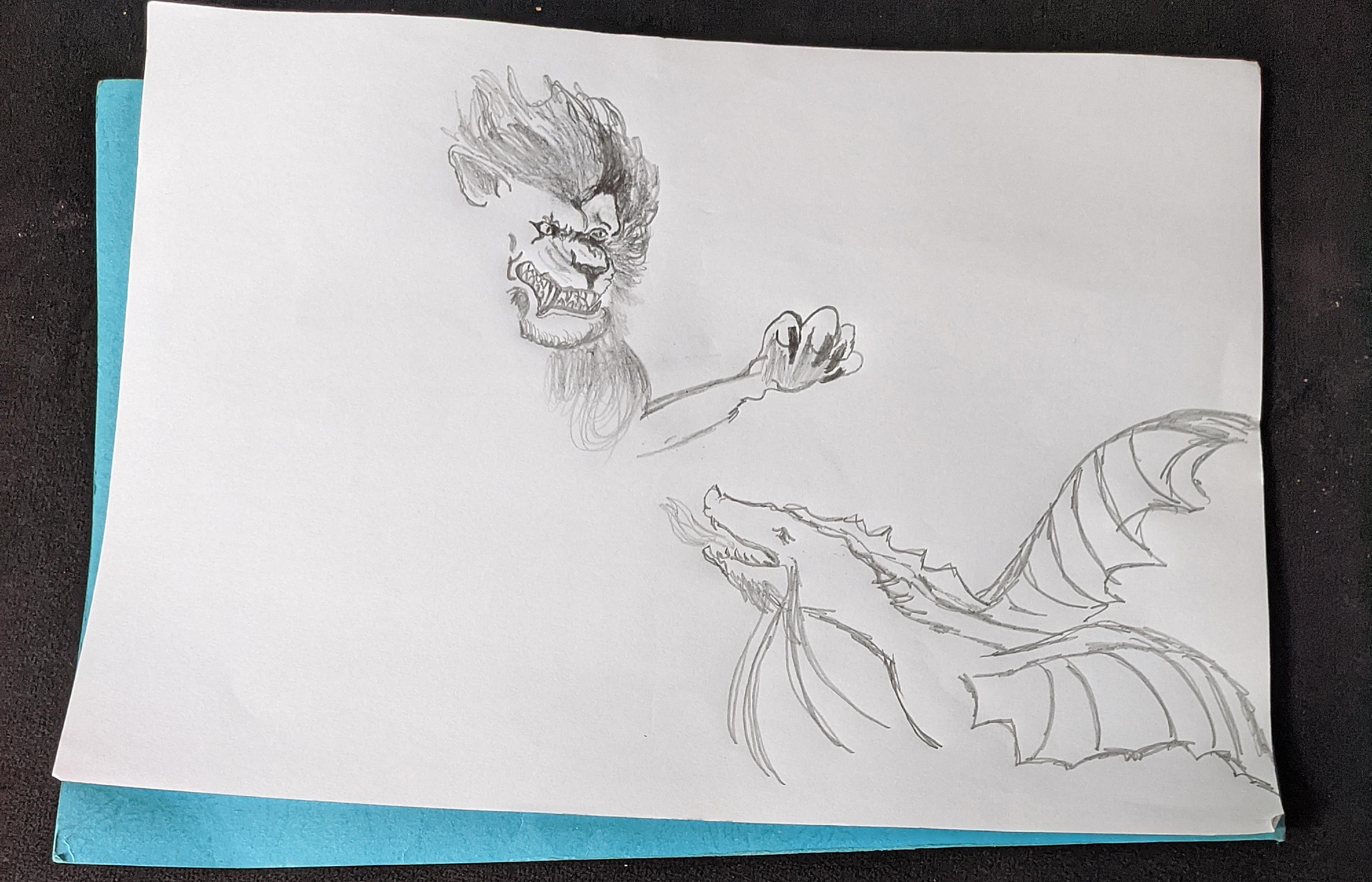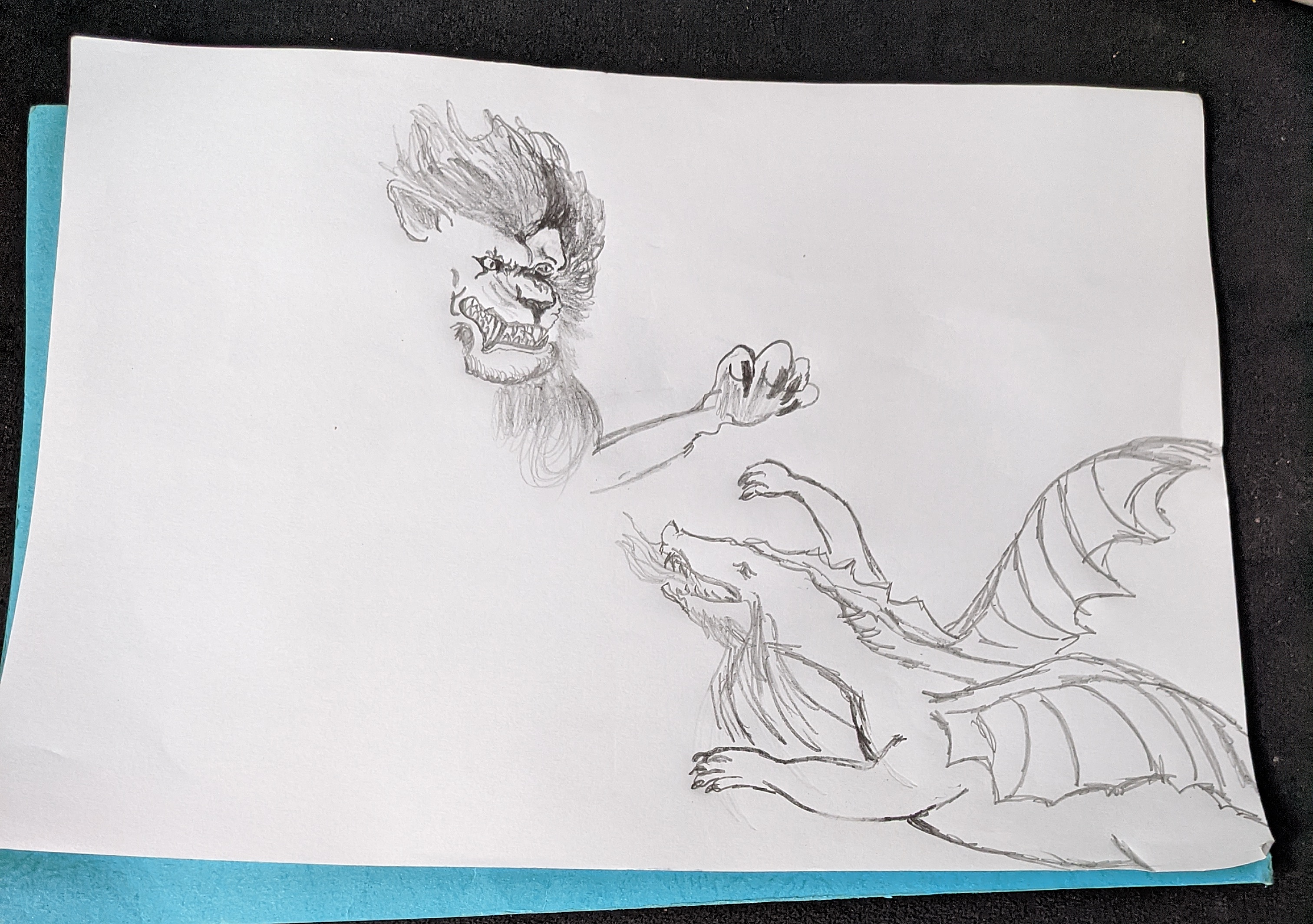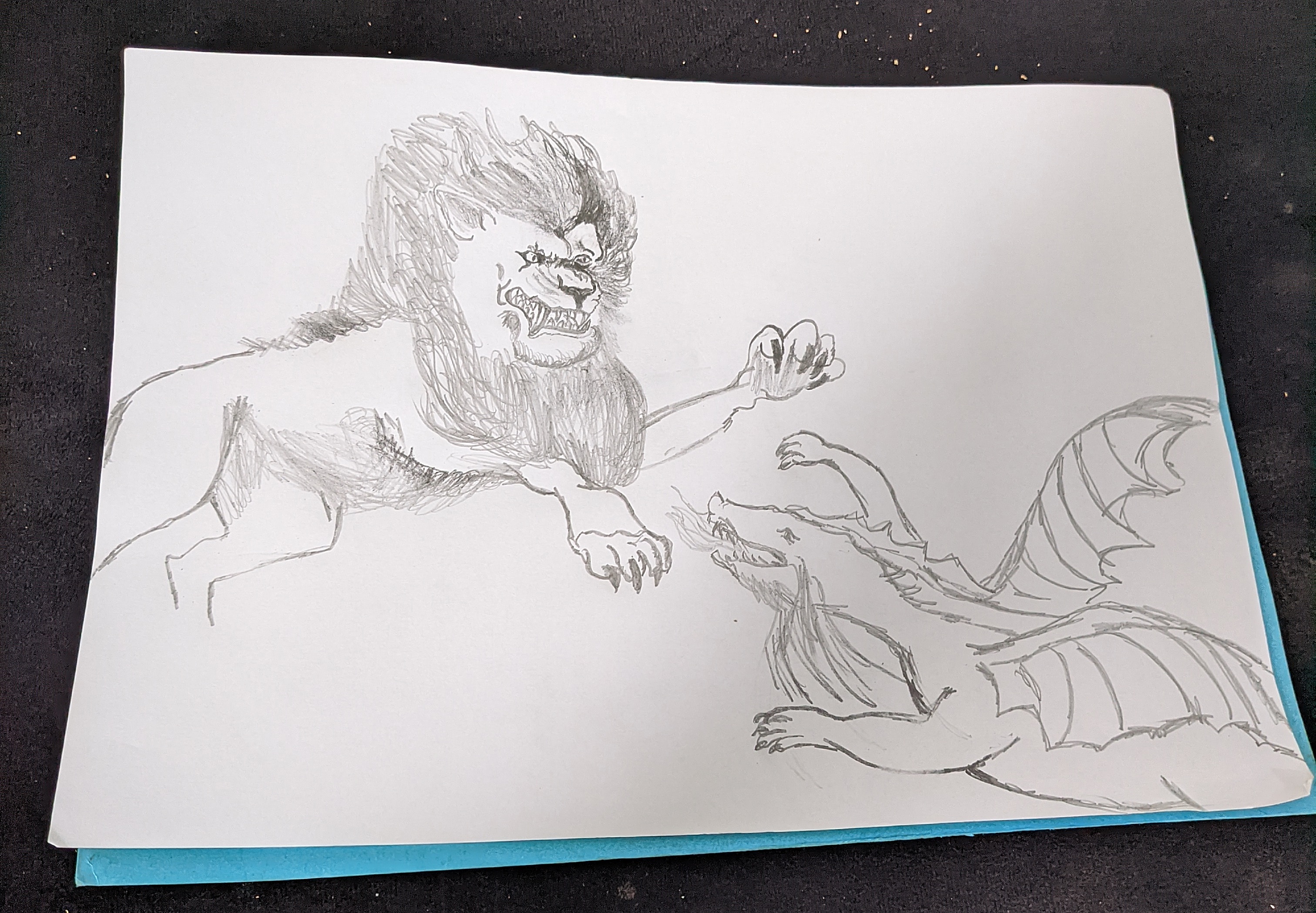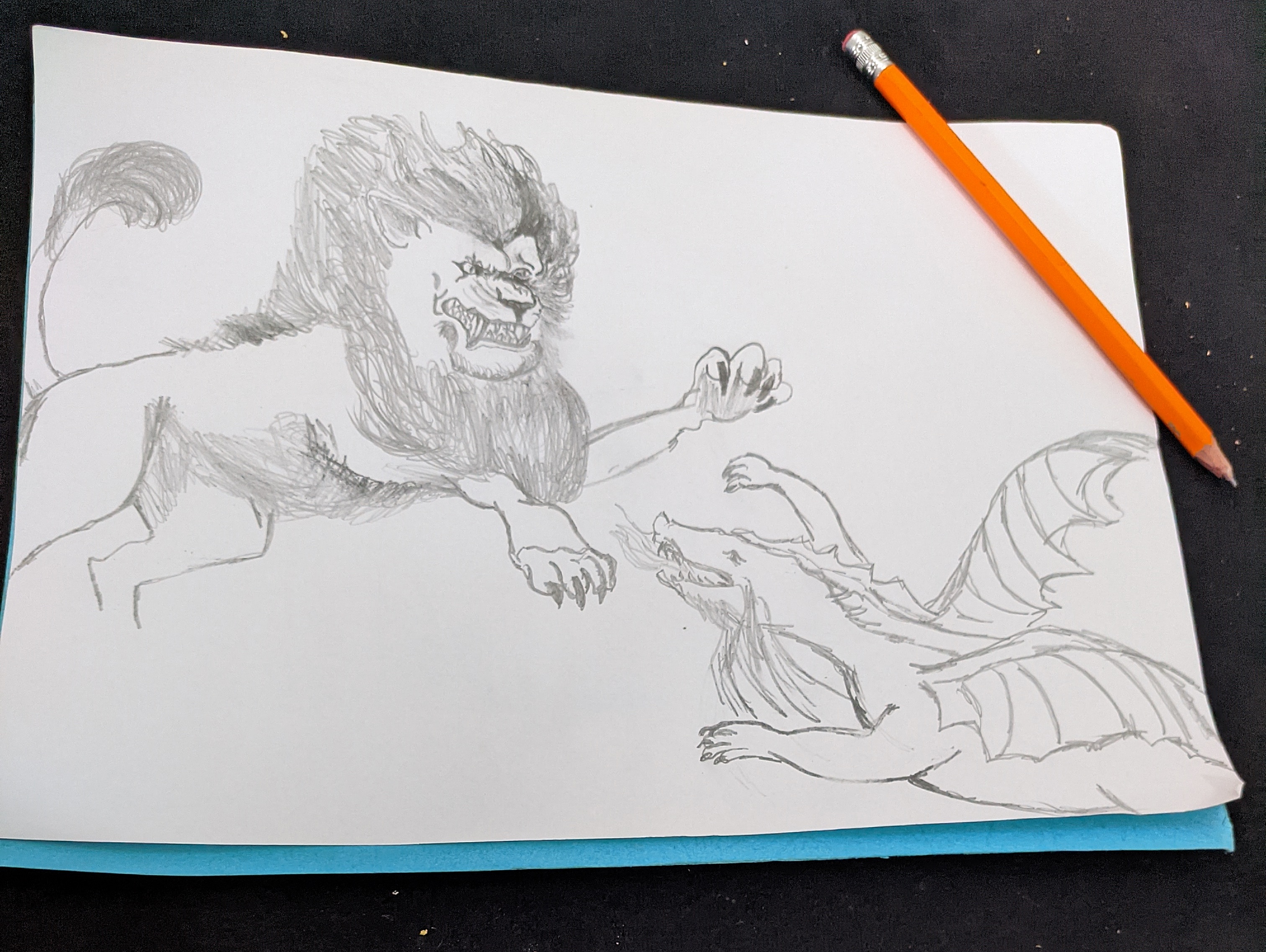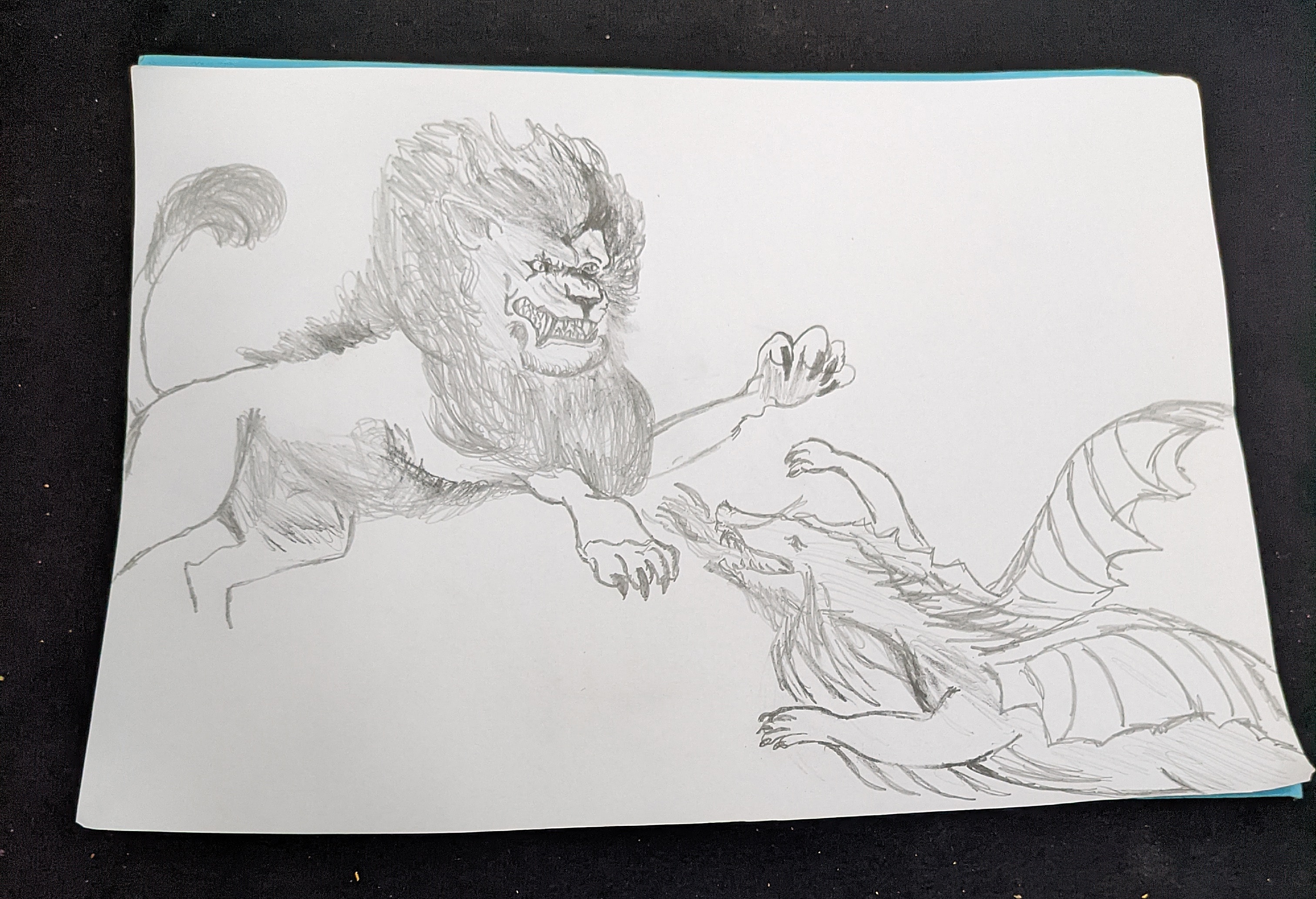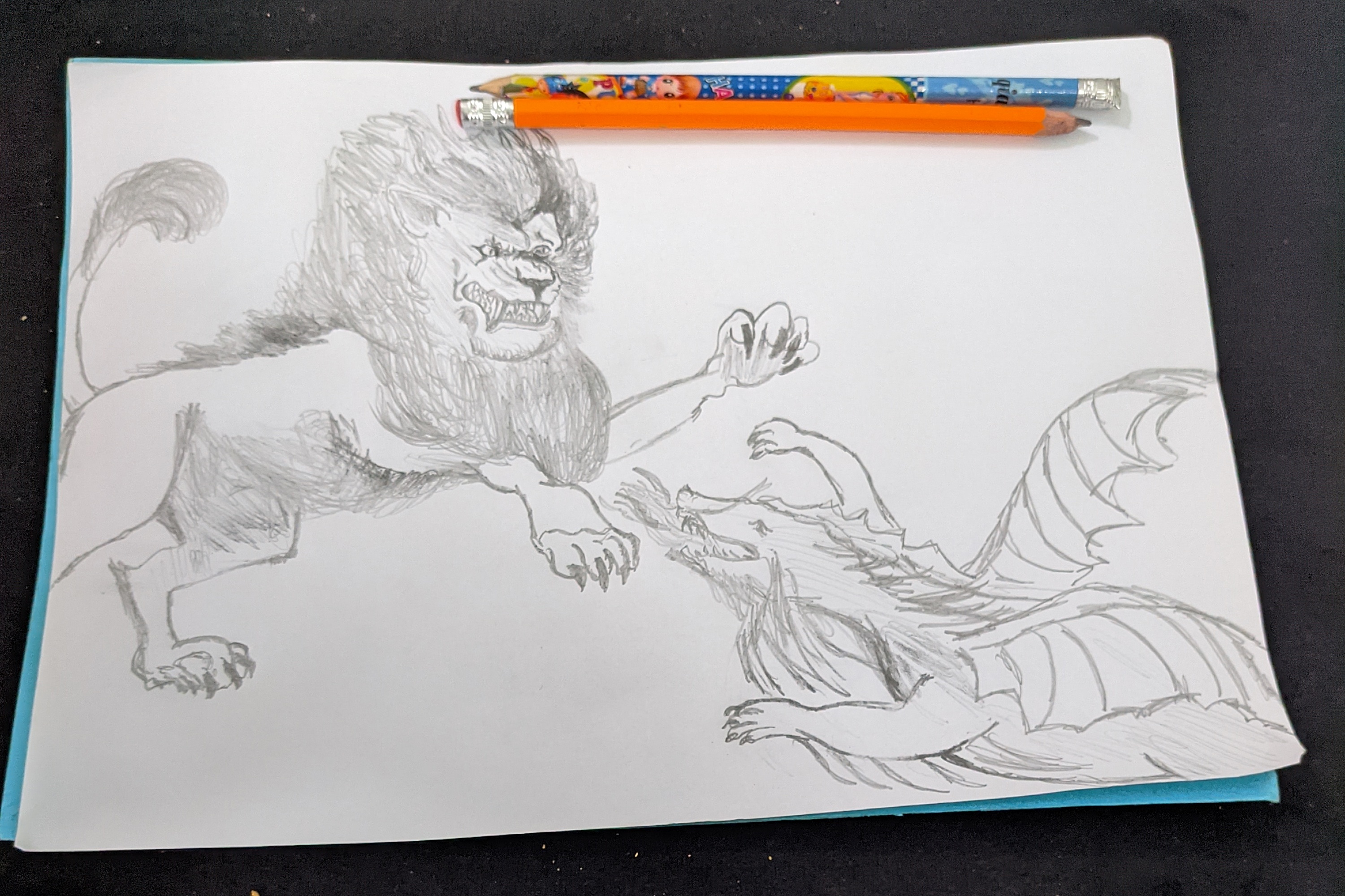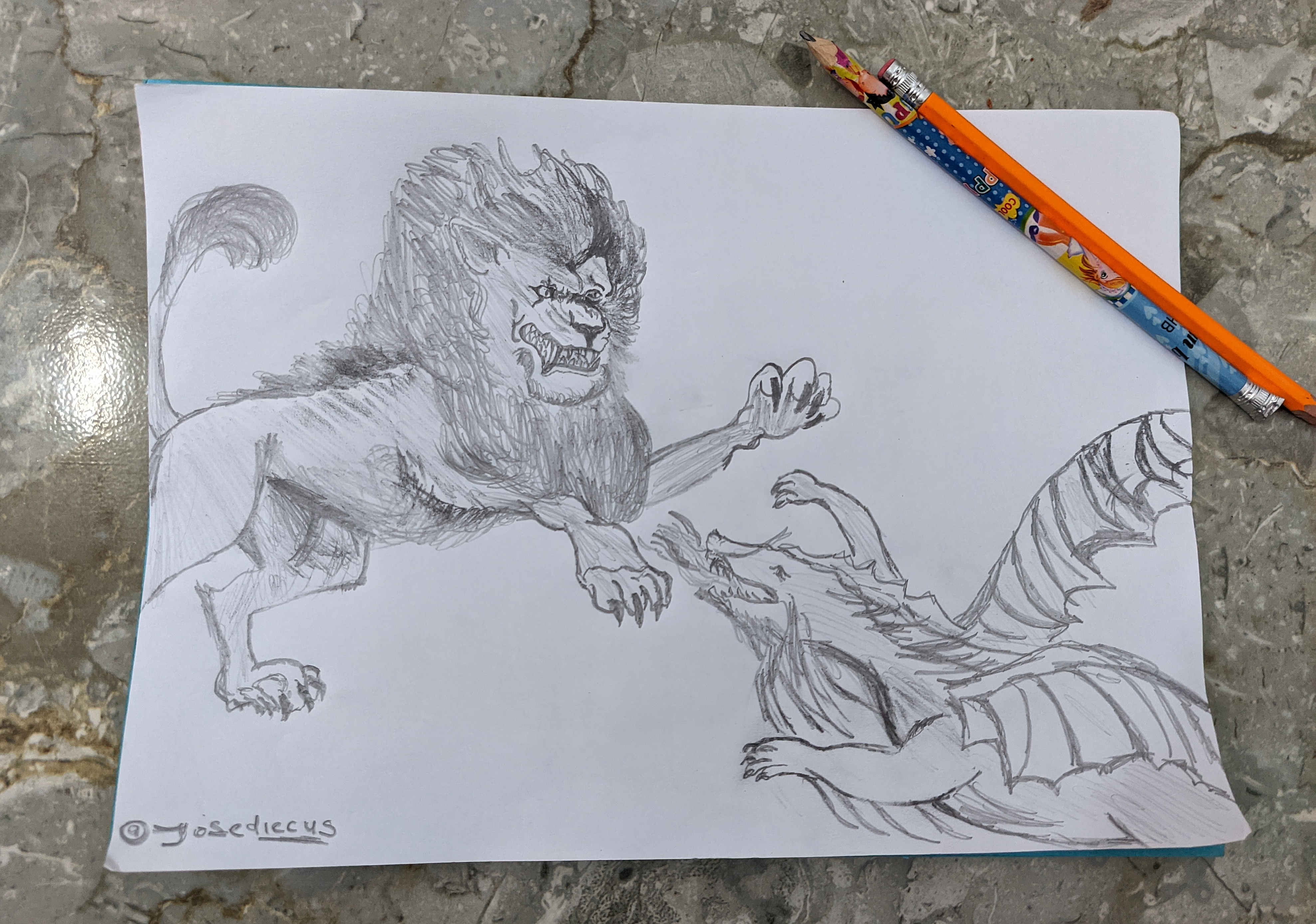 ---
---
Here's the end result of the quest, and I'll show the process of the drawing from the beginning.
---
---
Interested in some more of my works?
---
---