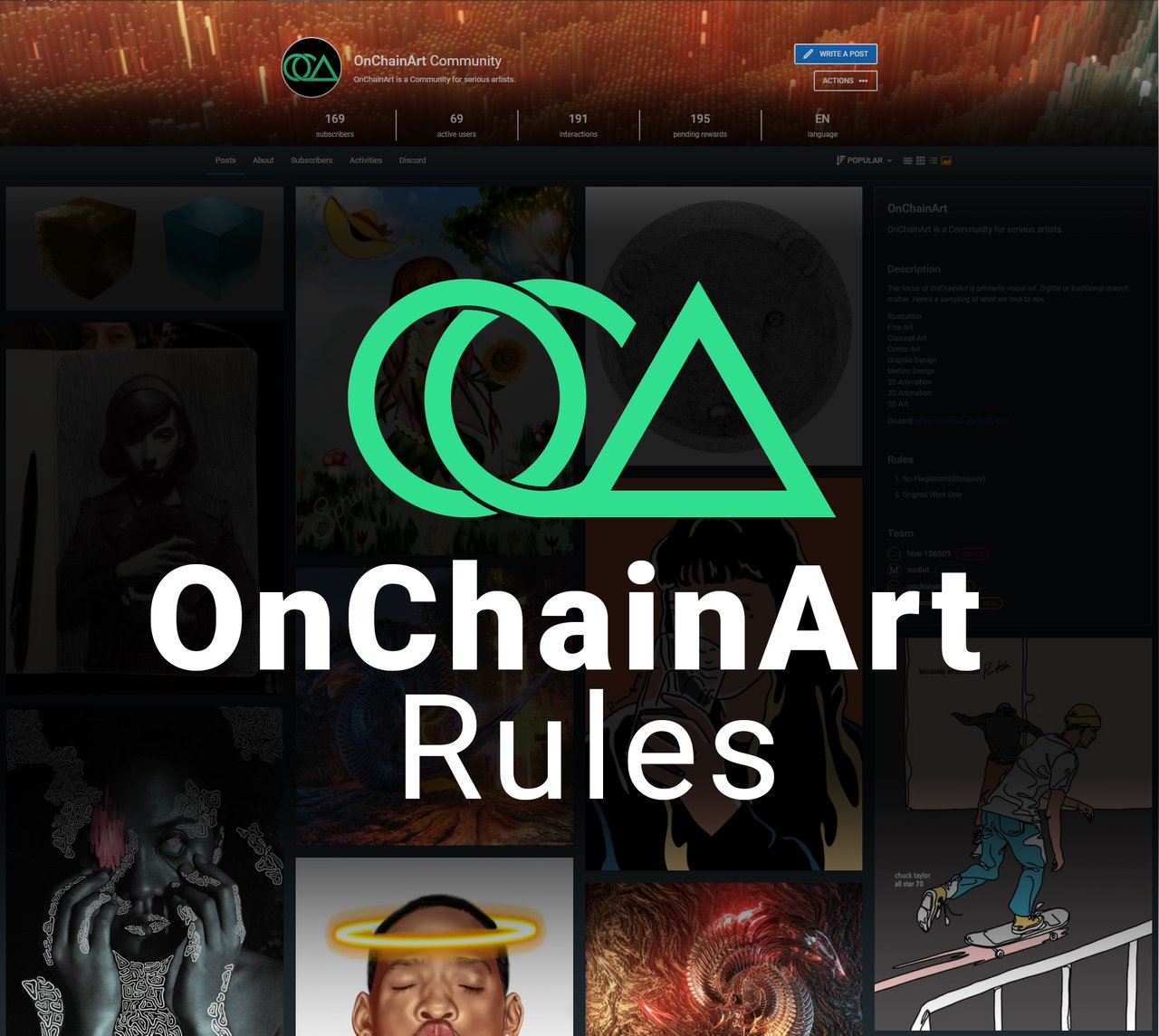 Minimum Quality Standards
This is intended to be a community for "good" artists. While there might be a strong debate on exactly what that means, in the context of this community, here's a preview: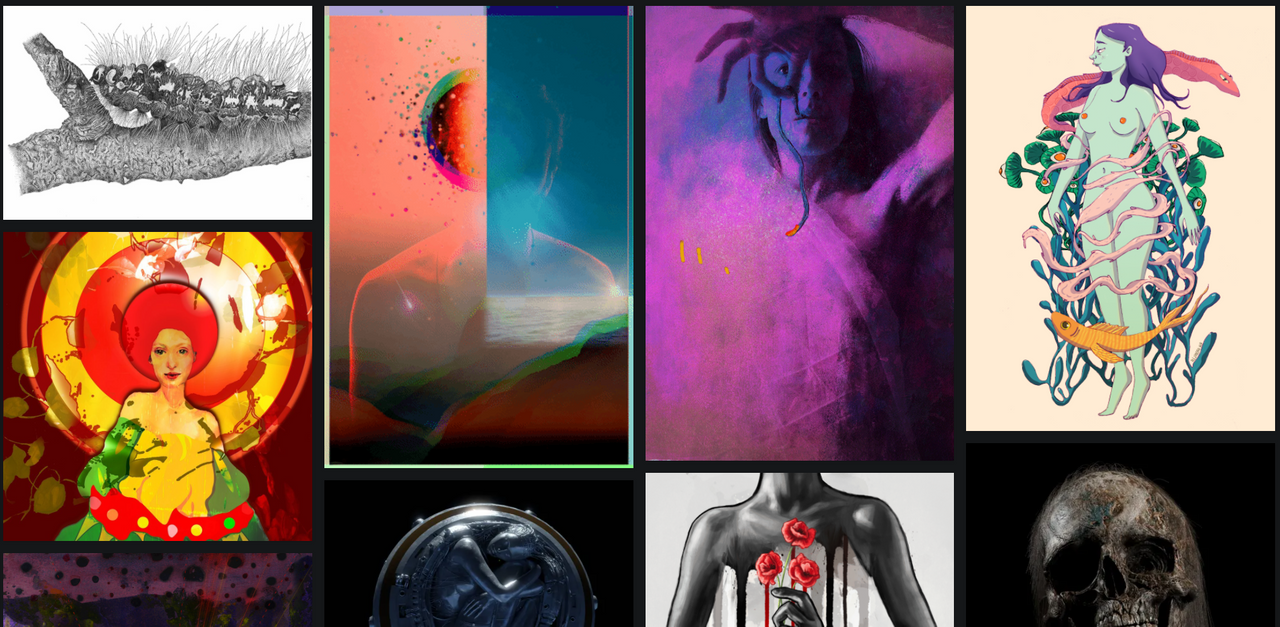 If you post something here we deem below the minimum quality threshold, that post will be muted.
I don't hate or have contempt for amateurs. We all start somewhere, there's nothing wrong with that. I'm just saying this is not the community for that. This community is for the people that are past that. People that take their craft seriously and have achieved some level of proficiency, and expertise.
There are other art communities (search for art) here other than OCA, and if you don't like any of them you can start your own.
3 Strikes
If 3 of your posts get muted, for whatever reason, your account will be muted until further notice.
One Post Per Day
If you're doing the level of work we want in this community, you probably aren't going to be able to produce several in a day. Typically if people are posting several times per day, it's spam, or at the very least not very interesting. It's not good practice in regards to curation anyway.
Only Art Posts
So this means, no questions, or posts just saying hi, etc. Unless there's also some art in that post.
Original Work Only
Original work mean you designed and drew/painted/sculpted/whatever, this work. There are some edge cases with things like collage, but this is the baseline.
No Plagiarism (Obviously)
So I want to be clear about what I see as plagiarism. Plagiarism in the worst case is literally taking someone else's work, posting it, and saying it's yours, when it's not. I have little patience for this, and it's not something I feel anyone could do as an "honest mistake". So of course plagiarism is not allowed and any instances of plagiarism will be flagged, muted, and your account will be recommended to official blacklists (just don't).
No Copies/Studies of Paintings/Drawings/3d Illustrations
Copying other artists is a normal part of developing your skills as an artist. As an instructor, one way that I and my instructors before me told our students how to improve is to copy your favorite artists' drawings. So to be clear, I don't think there's anything wrong with this, BUT, I don't think this is something you should be monetizing. It's just something you'd do as practice. Also, I'm not naive, and I know that on a platform like Hive the incentive is high to produce content, and it's a lot faster to copy someone else's design than it is to create your own, but that's not what this Community is about. This is a bit more forgiving, so initial cases of this will come with a warning, but repeated cases will result in muting and possibly downvoting.
Studies from photos ARE allowed and being that OCA is a Community focused around the visual arts (drawing/painting/sculpting/animation/design), it's understood that visual artists commonly use photographic reference to create their work and we understand that the focus is on the artistry and craft being showcased ie drawing/painting/sculpting/etc.
Photo Manipulation Must Be Your Photos
Basically don't grab someone else's photo, run a filter on it, then call it your art.
Sharing Reference (if your art is based on a single reference photo)
The photo does not need to be included in your post, just a link to it, but if you want to share the photo as part of your post of course you can do that too. The exception to this rule is if you own the photo reference, or have purchased the rights to them. An example of this would be if you buy a photo reference pack. Since you bought the photos, they don't exist online and since they are a for profit product it wouldn't make sense to post them here.
Cross-posts and Re-posts Welcome
That doesn't mean spam the same three drawings over and over, but for some of you that have been here for years or months, the art that is long past the payout period is still valuable and can still bring eyeballs to Hive. Art doesn't have an expiration date, but to be mindful of spam, let's say the limit for a repost is something like 2 months. In addition, if you repost older content, please do not do a direct copy and paste of the older post. Create a new post with new text and it's best to mention that the post is a repost. Not all curators agree with everything we're doing here in OCA and there should be full transparency so there's no voters remorse.
Don't Be A Dick
Again this might seem very simple, but I want to be a bit more specific. Of course this means that we should all be civil towards each other, but that does not mean an echo chamber of positivity. It is natural for humans to disagree, argue, and clash. This is all allowed as long as it doesn't devolve into personal attacks or harassment.
Also, here in OCA we hold to the implied design of the curation system of Hive, meaning upvotes AND downvotes are tools for proper curation. In the same way that you wouldn't ask for justification for why a user upvoted you, please refrain from attacking or demanding justification because users have downvoted you.
Disallowed content
No Photography
If the work you're showcasing is JUST photography, then it's a better fit for one of the photography communities (search for photography).
No Filters or AI Artwork
Again, there is nothing wrong with this sort of work, but it would fit much better in Alien Art Hive administered by the amazing @juliakponsford.
No Crafts
I've always said OCA allowing crafts was temporary until someone made a crafts community, but I suppose as long as we're allowing it, there's not much of an incentive for anyone to create one. Well, now there is. If you love posting your creative crafts in OCA, which many of you do, take the plunge, start a community, I think there are enough of you that that would be a vibrant community and it would be stronger as everyone there will be into the same thing.
No Body Art
Similar deal as with crafts, I feel like I've seen a community specifically dedicated to this, so if there is one, posting there would be a better fit, otherwise again, take the leap and make a community.
No Tag Spam
The Community now has suggested tags that will help people discover the content they're interested in. If you arbitrarily add tags to your post it destroys the usefulness of this important feature. So if you use tags that don't belong on your post, your post will be muted.