We are setting aside 1500 HIVE to give away to at least a dozen of the best Curated Content Collections (CCC/)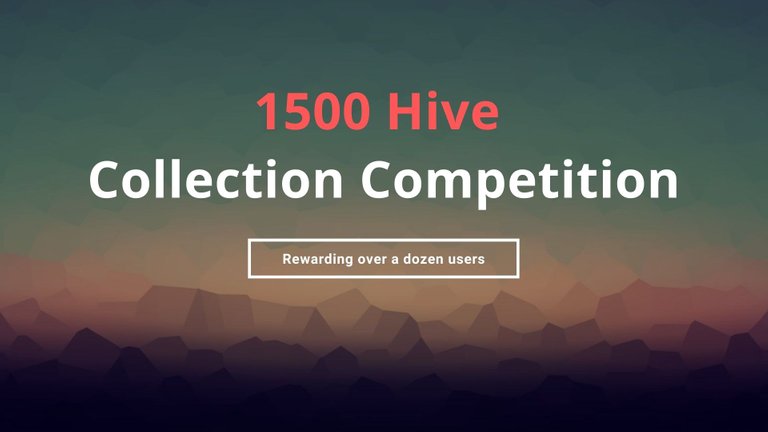 This is an 10 DAY competition so jump on it now. We want to see your creativity to find awesome content or collect your own content and make compelling collection-posts. Start early and keep adding to your collection because your ability to continue curation rather than "one and done" will impact our judging as well, so no need to wait until the collection is perfect.
BEST VIEWED ON PEAKD.COM
Presently https://peakd.com/ is the only interface that has added support for displaying the collections nicely but we expect with how powerful and useful CCCs are that other interfaces will quickly follow suit. Specially after all the cool collections everyone makes
WHAT'S NEW ON COLLECTIONS?
Yesterday we launched the ability for a Community to have a COLLECTION tab. (Enable it in settings.)
Coming soon to Collections we will allow users to make suggestions to the curator for posts they may want to add to the collection.
VIEW EXAMPLES
View previously made collections over at #c-c-c or C/Curated Collections
BRAINSTORMING
"Posts that help users understand Hive"
"Posts about Bitcoin"
"About the power of positive thinking"
"My posts about Decentralization"
"My favorite posts of the month about..."
"My process renovating my house"
"How to play Splinterlands" Or "How to play DCity"
"How to use Tribaldex.com"
"My travels in Antarctica"
"The top posts in the C/Hive Gaming community"
"Interesting ideas for the Hive Blockchain"
"Ideas on how to market your Hive posts"
"Best posts about Bolivia"
"Posts about DEFI and AMMs"
"Hive in the News"
SPECIAL PRIZES
Remember it's not just about the posts you include but also:
Order of the posts
Name of the collection
Descriptions of the posts to help new users decide which posts will benefit them the most
Use of beneficiaries to reward authors who's posts you've highlighted
1. THE NEW USER HELPER PRIZE = 300 hive
We want many people to attempt to create the best collection that will help new users. Make the perfect collection for a new PeakD user.
2. THE LOCATION PRIZE = 150 hive
Given to the best collection about a location
3. THE PERSONAL COLLECTION = 100 hive
The best/most interesting collection that deals with your own posts.
4. THE HIVE RESOURCE = 200 hive
The best collection of resources for some aspect of Hive or hive in general. Meaning a collection not focused on New Users like our other prize.
5. THE UNIQUE USAGE = 200 hive
We want to see the most interesting use case for a collection that isn't listed in the other prizes. Be creative.
6. "THE LONG STORY PRIZE" = 100 hive
Collections that span many posts that can be encapsulated in one collection. Fiction writing or a sequential travel series.
7. Reoccurring Collections = 100 Hive
For projects that plan to publish collections on a time schedule basis on the same theme.
8. HONORARY MENTIONS = 300 hive
We will set aside 200 hive to give to several other "runner up" collections that do interesting things.
9. COLLECTION BRAINSTORM = 50 Hive
We will set aside some Hive to reward several users who have the best suggestions for what kinds of collections to make. A post with a list or simply some comments in this post to get people's creativity going.

HOW TO MAKE A COLLECTION
Select "Create a collection"
Add a bunch of post links to your draft
Add curator commentary after each link (optional)
A good title and collection description is helpful
It is customary to add beneficiaries to reward those you who are part of your collection. (At least the authors originally in the collection)
Use the 3 dot menu on future posts you find to quickly add more to the collection.
---
View a @jarvie video walking users through how to make a collection and how easy it is to add posts to the collections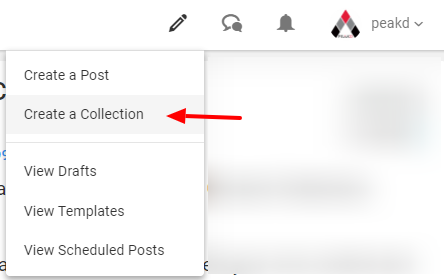 Collections are a very specific type of post... they have a list of post links and they allow the CURATOR to add some commentary about the posts to allow the reader to understand what to expect.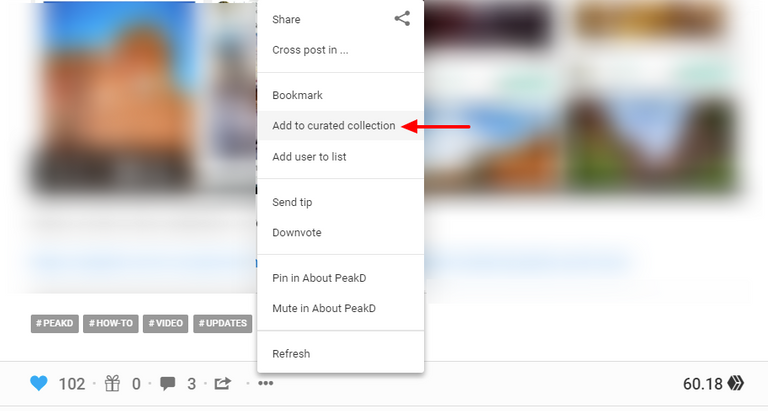 Adding a post to an already created collection is as simple as clicking this button and then choosing your collection you want to add it to.

---