Hello, Hiveans!
Recently I've seen a lot of people asking in Discord for ways to grant/revoke posting authority for a Hive account, and they usually get answers that make the process seem more complicated than it needs to be.
Fortunately, PeakD has a built-in tool that makes these tasks very simple and easy.
Since I've seen so many people ask about this, I thought I would make a quick tutorial.
Instructions
First, login to PeakD, then click on the arrow beside your avatar in the upper right corner of the page, then select "Profile" to go to your profile page.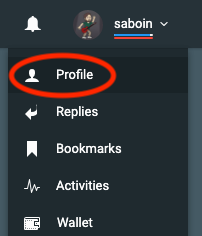 Once you're on your profile page, click on the actions button that is located in the profile's banner section, and select "Keys & Permissions" from the drop-down menu.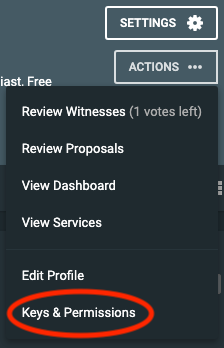 Once there, switch to the "Authorities" tab, and there you will see a list of all the accounts that have been granted autority to perform operations on your behalf.

To revoke permissions from an account, simply click on the X next to that account.
To grant permissions to a new account, you can click on the button that says "Grant Authority".
After that, you will get a popup dialogue box. From there you can select the role you want to give permission for (either posting or active role). Then you just have to enter the name of the account (don't put the @ sign), and click on the "Confirm" button.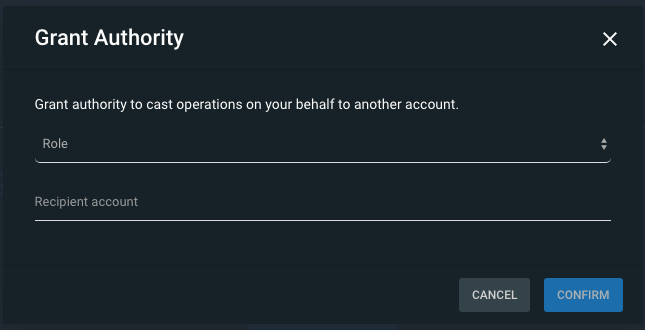 It's important to note that most of the time you will want to only give posting authority. That lets the authorized account do posting operations, but it doesn't let them access or manipulate your funds. There are only very special circumstances in which you would want to give active authority to an account, and if that applies to you, you probably didn't need this tutorial in the first place.
As you can see, this is a very simple to use, intuitive tool.
PeakD has a lot of features and tools like this that just make the experience on Hive that much better. If you haven't been using PeakD, I encourage you to give it a try and explore its different features.
That's it from me for now.
I hope you all have a great one until next time!
Hive on!