If you haven't checked out the first part yet then please go through it first, Thats pretty much where the Itinerary for the entire trip is 😂..
As mentioned in the previous blog, this post is going to focus on Day's 3 & 4 of My Thailand Itinerary which is my 3rd Day in Bangkok and A Day in Pattaya.
The day started off with me waking up at 5 AM getting fresh and getting everything organised for the day. The other two bums got up by 9 AM and we left the Hostel at 10 AM, First stop on the Itinerary is Breakfast At Chata Specialty Coffee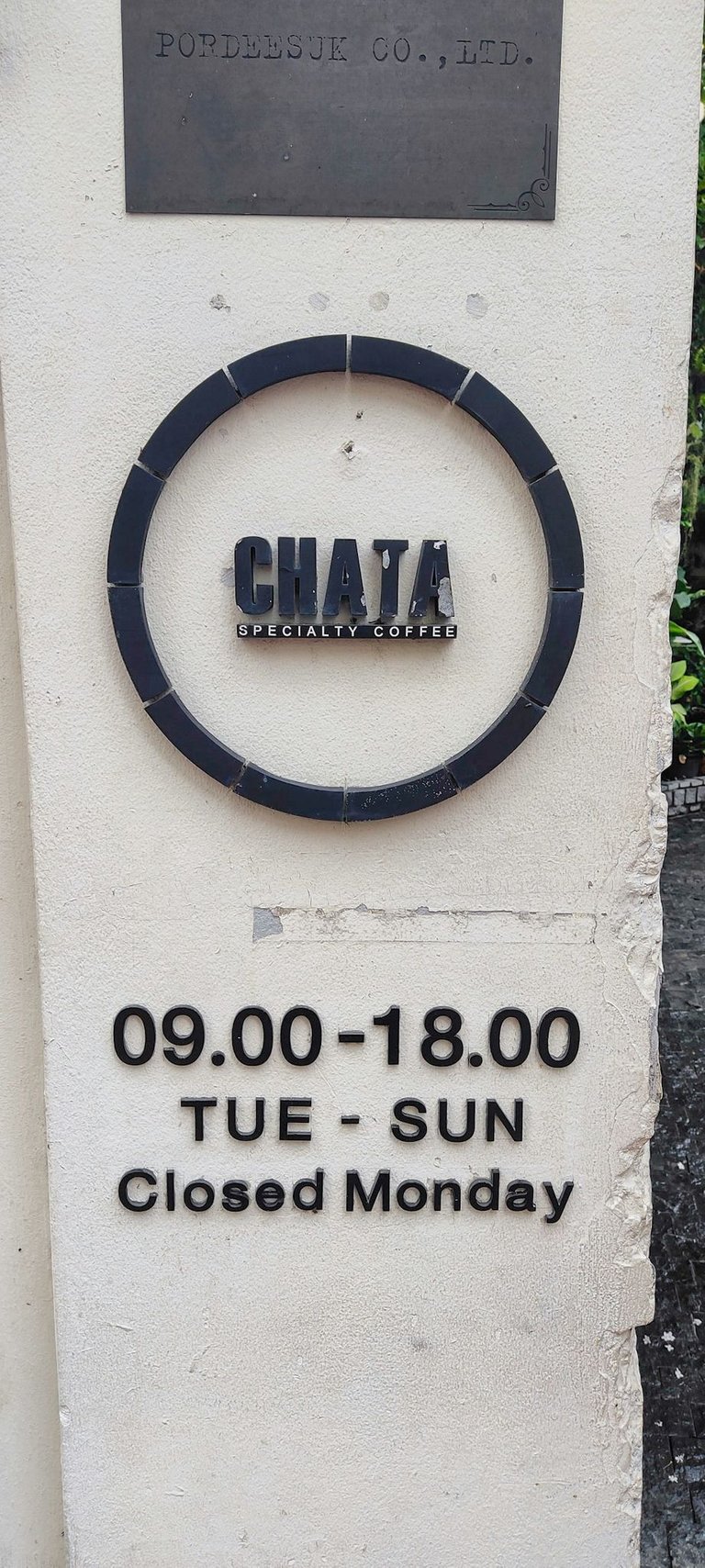 I must say that cafe's across the country are just beautifully aesthetic as ever, whoever has done the planning and interiors are just bloody amazing. A lot has gone into getting these minimalist decors done, the attention to details in these cafe's are just brilliant. Also another thing that i've noticed is that if you were to walk into a Cafe in Thailand thinking that you'll get filling food Boy Oh Boy you're gonna regret it 😂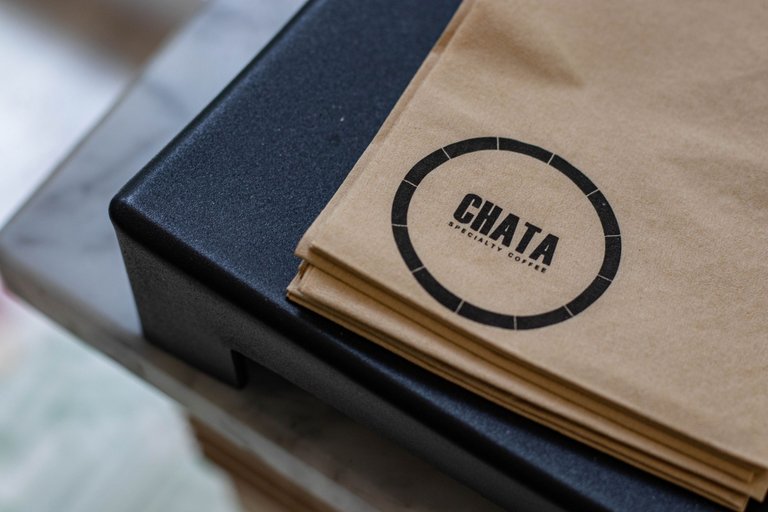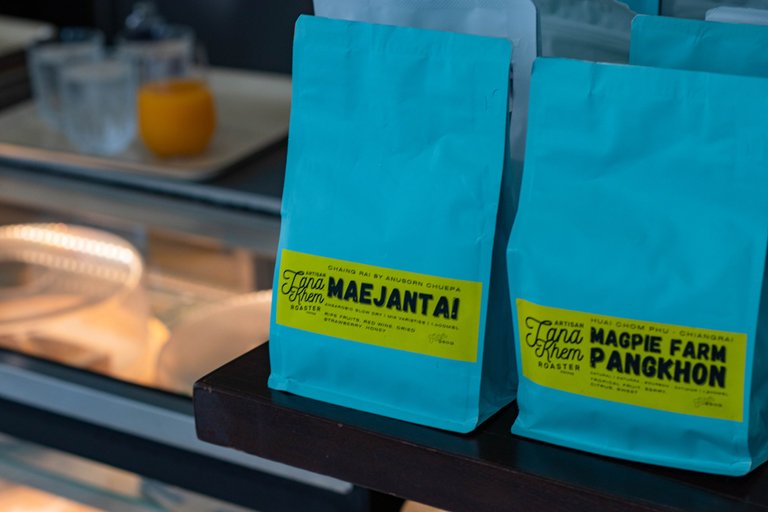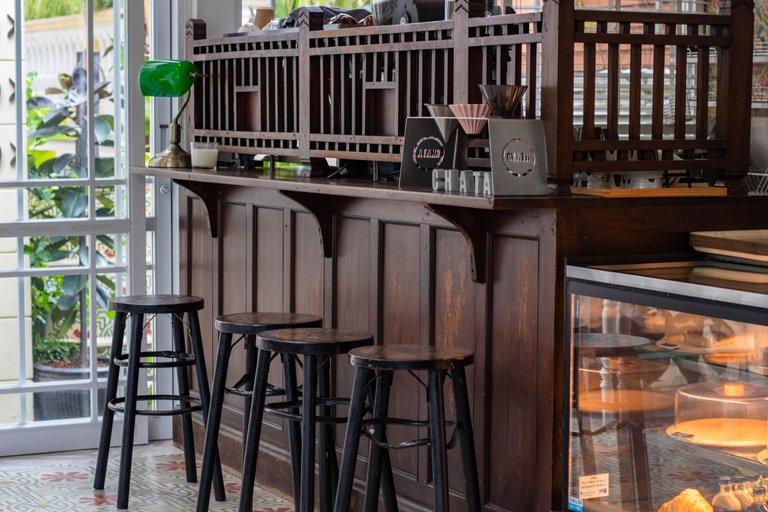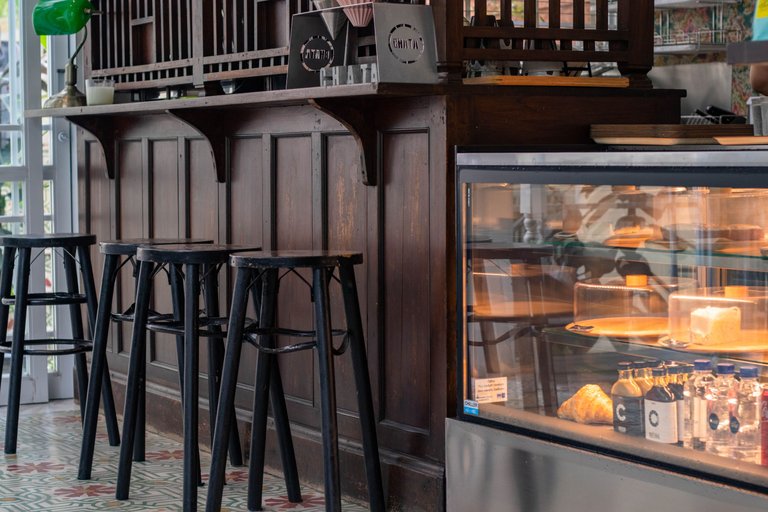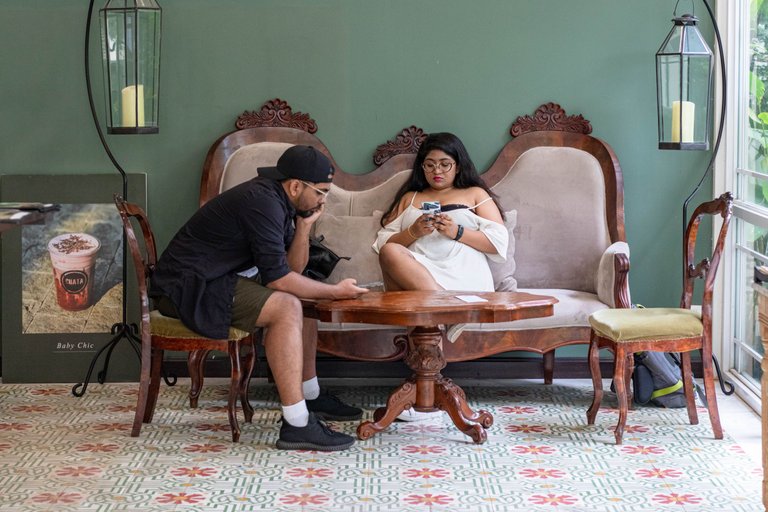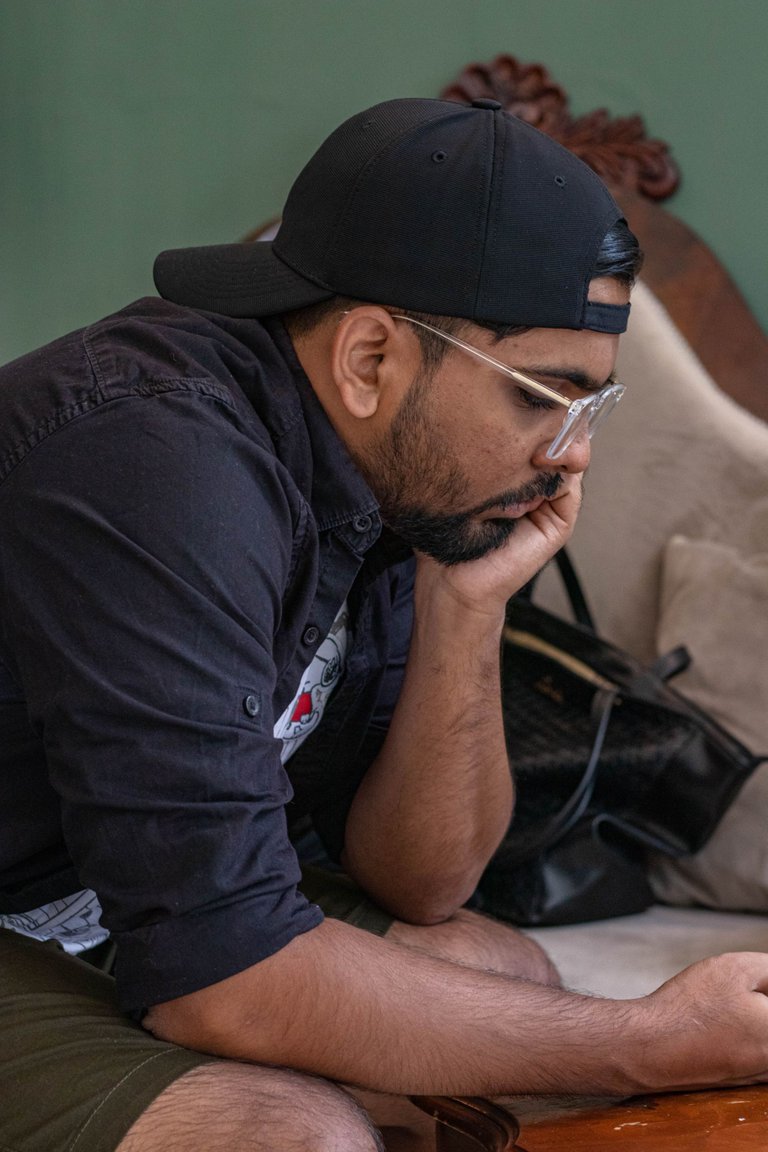 Cafe's And Bars In Fact Have Only Short Bites And Mainly Great Beverages,
If You Want Proper Food, Then Go To A Restaurant.




We had quite the good breakfast here and the coffee here was just insane, the presentation as well was on point. Also I picked this particular cafe because it is located in the oldest neighbourhood of Thailand. Talad Noi is a Riverside Community where you have lots of amazing things that you can find and this place is also a very picturesque neighbourhood with lots of amazing graffiti on the wall.
So I wanted to have a nice walk around this area but @foodiechique had a ligament tear a week before the trip, which pretty much means she is unable to walk a lot which also meant that we wouldn't be walking around Talad Noi 😭 so post breakfast we got a grab taxi to our next place in the itinerary which is King Power Mahanakhon Skywalk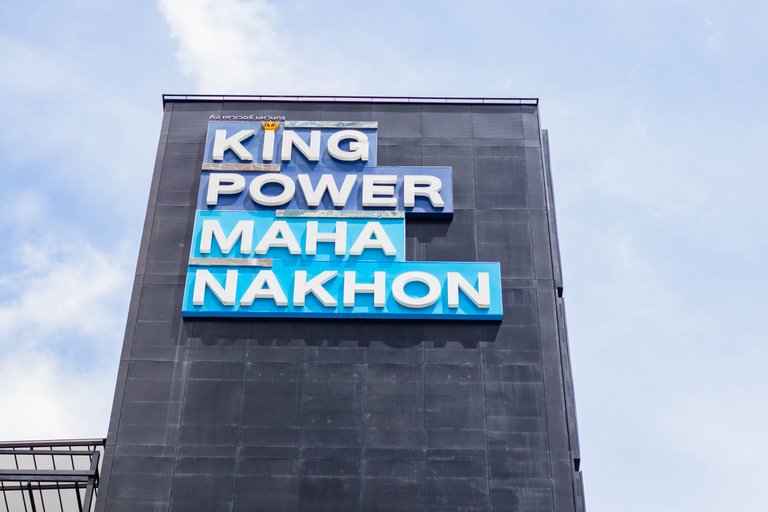 Welcome to Thailand's highest observation deck which is at 314 meters off the ground and offers a 360° panoramic view of Bangkok from an indoor and outdoor viewing area, Also this is definitely a must see attraction if your ever in Bangkok, It's a one time thing though so it's best to cover it.

A single entry ticket cost 880 THB (23.52 $) apart from that you have four different packages which is the Food Package, Fun Package, Memory Package and Souvenir Package. Refer to the image below for more details. We opted for the Single Entry as that seemed way better to us.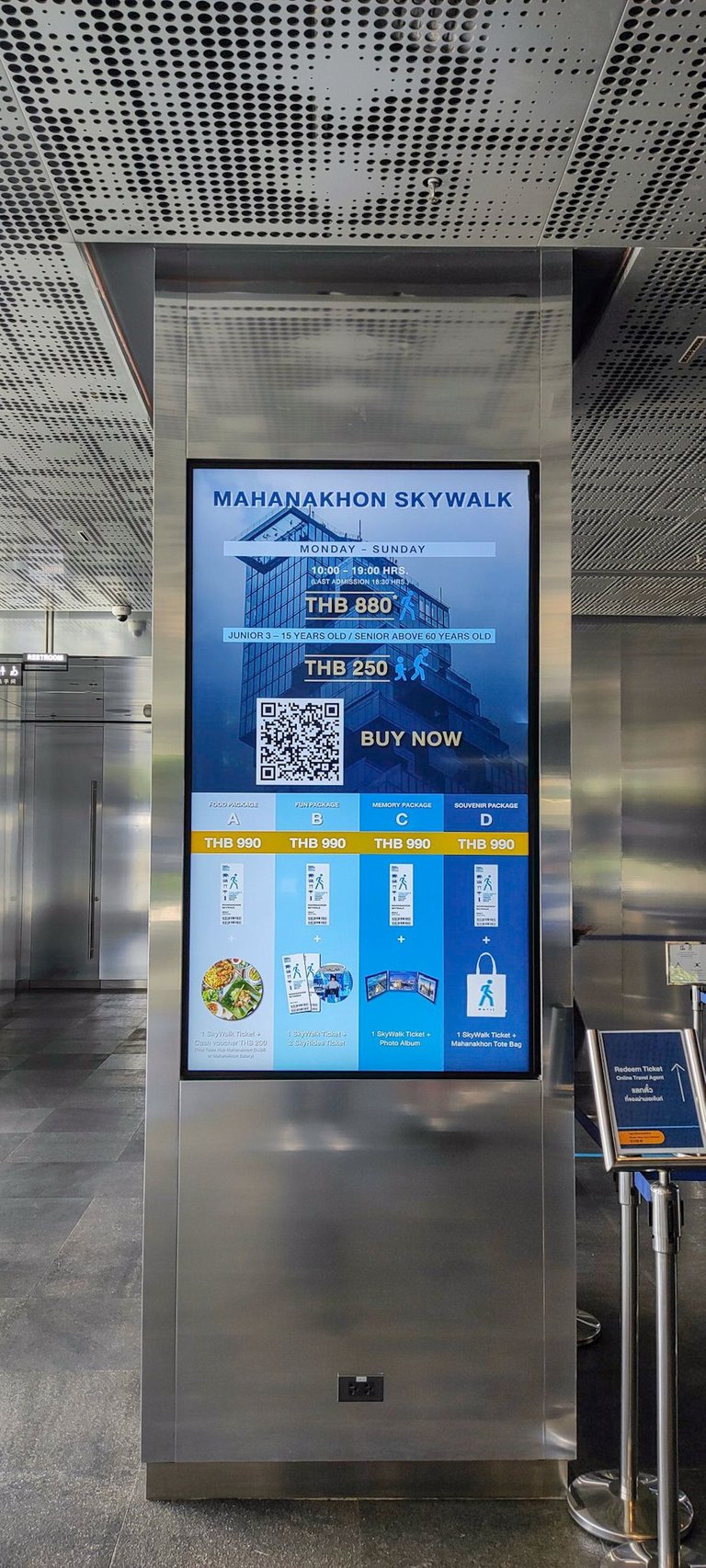 After they scan your tickets during entry, they take a picture of you that you can later buy from them while you exit the building, you then proceed to a dark elevator which happens to be Thailand's fastest elevator and it reaches the 74th floor in under 50 seconds! The interior walls of the elevators are covered with high resolution digital screens that take you on a mesmerising journey through your way up and down the gorgeous sky scraper.
The 74th floor is the indoor 360° observation deck and the experience here is just surreal and you go into this weird deep state of thinking that we as humans are literally nothing when you look at the bigger picture, whatever that is 😂
P.S finish whatever you need to do in the 74th floor such as taking pictures or visiting the souvenir shops and things like that because once you move up to the 75th floor there is no way back to the 74th floor as the elevators there only go back down to the ground floor.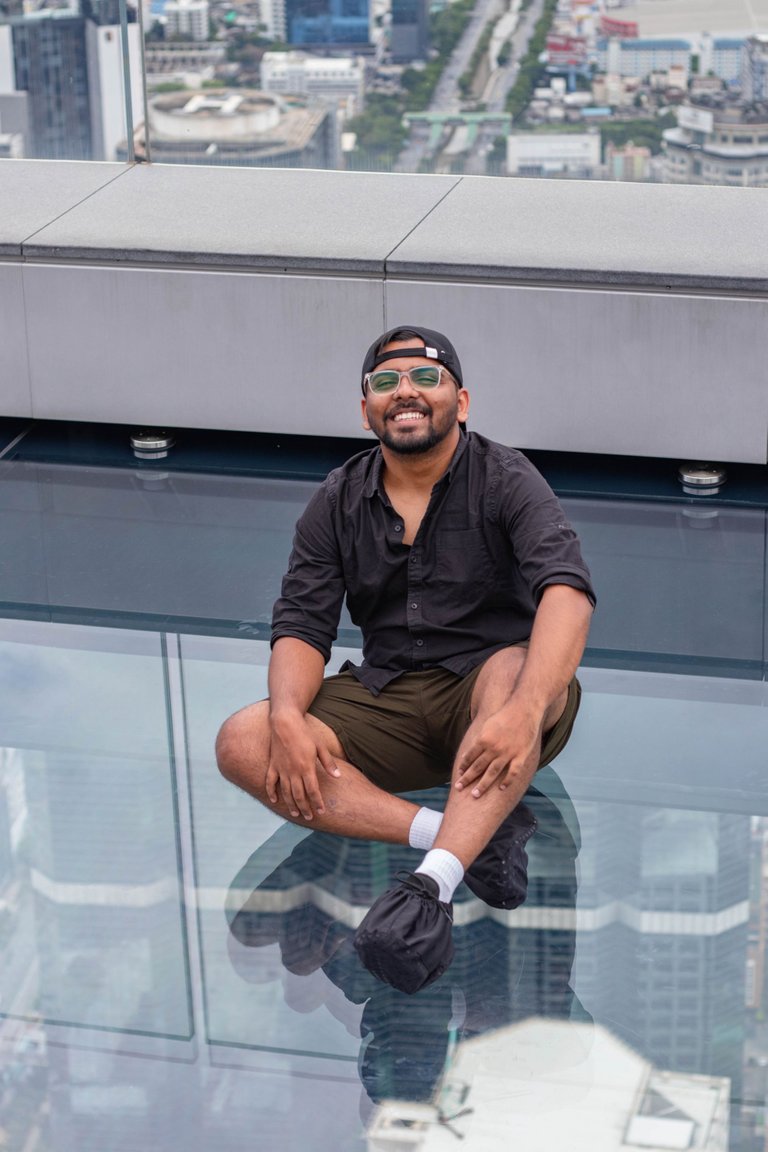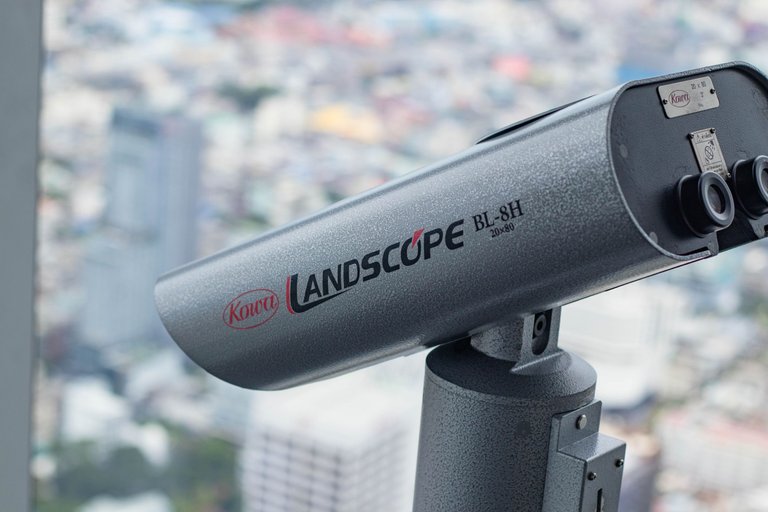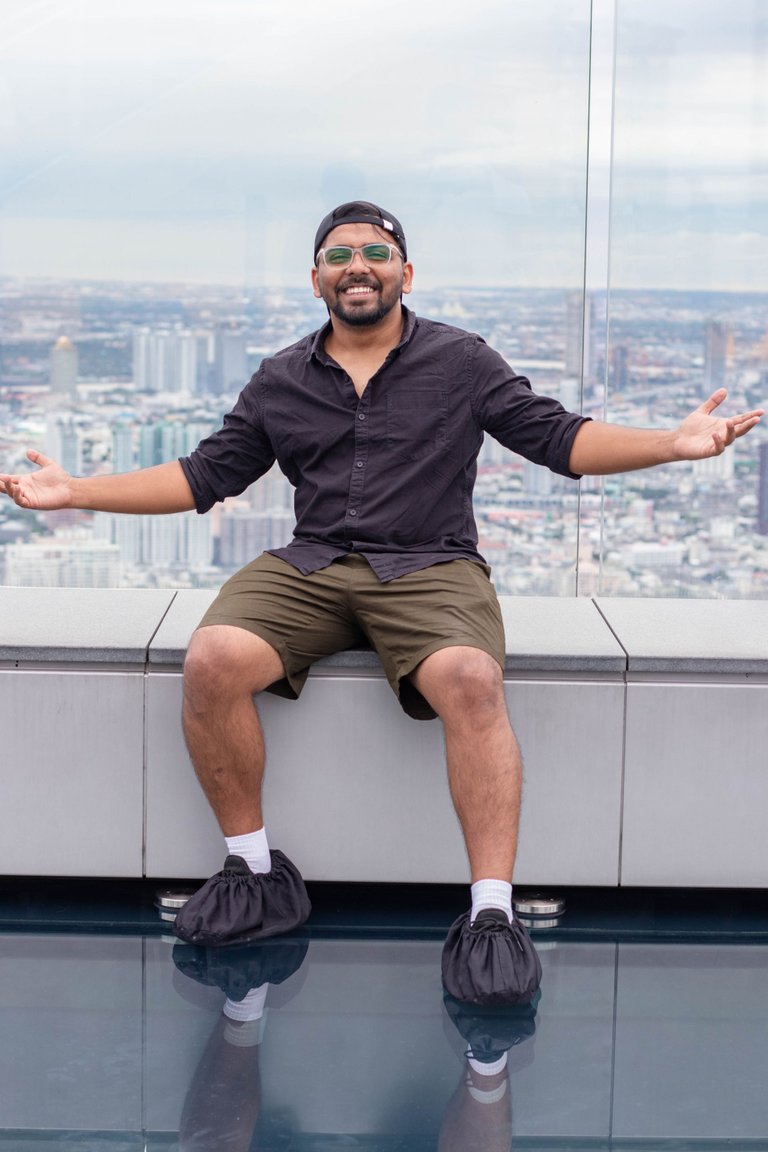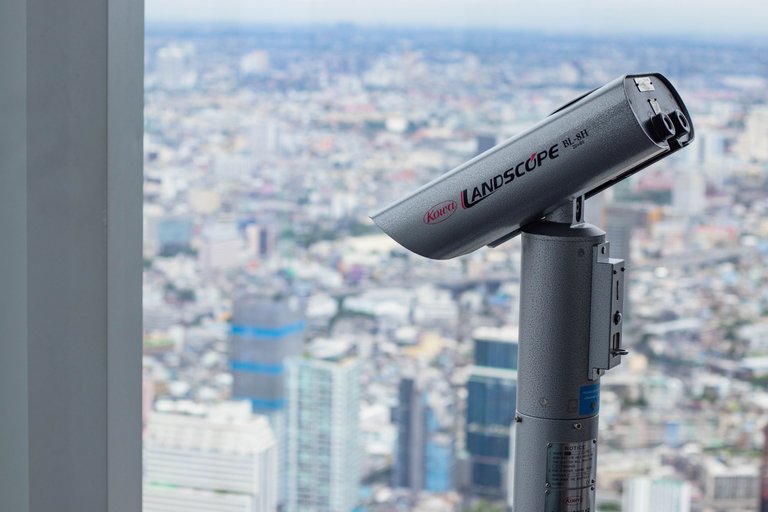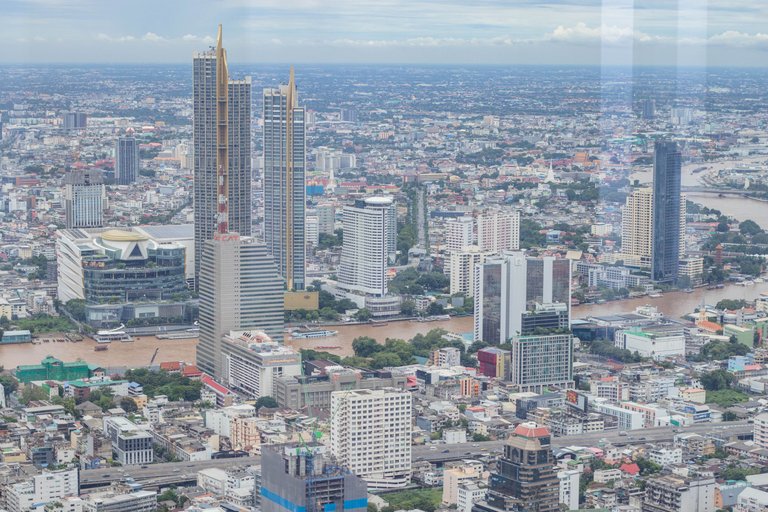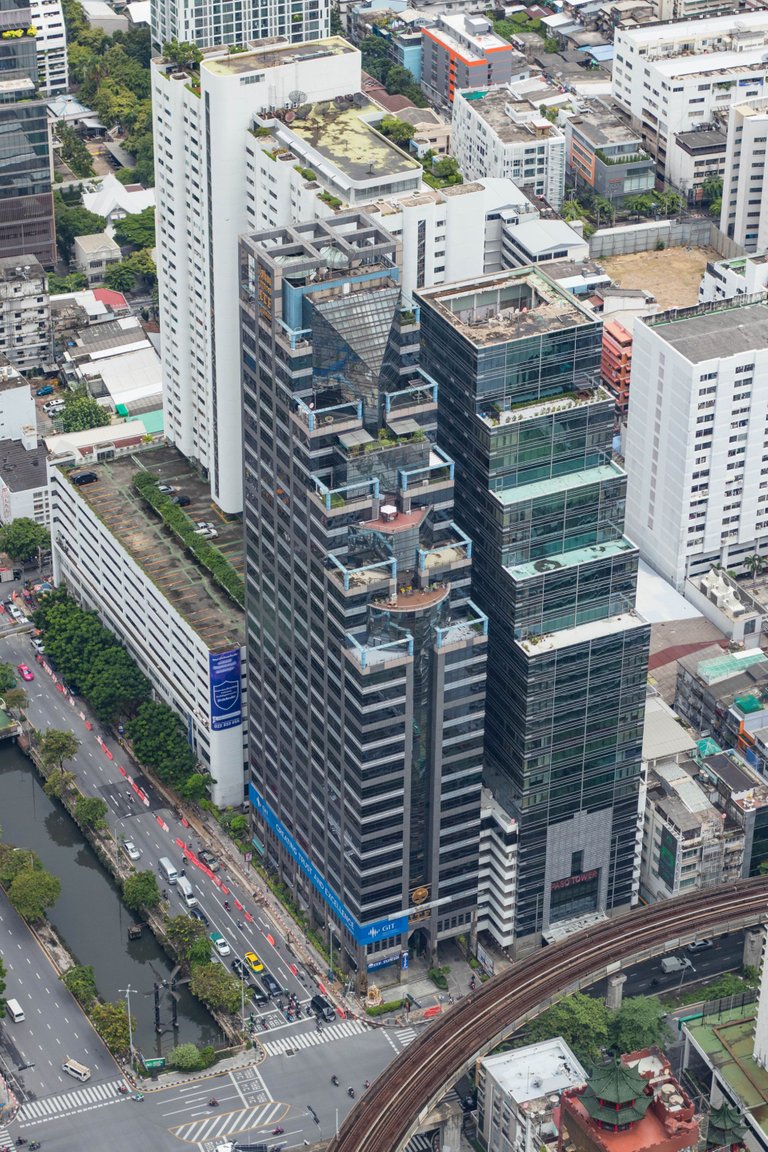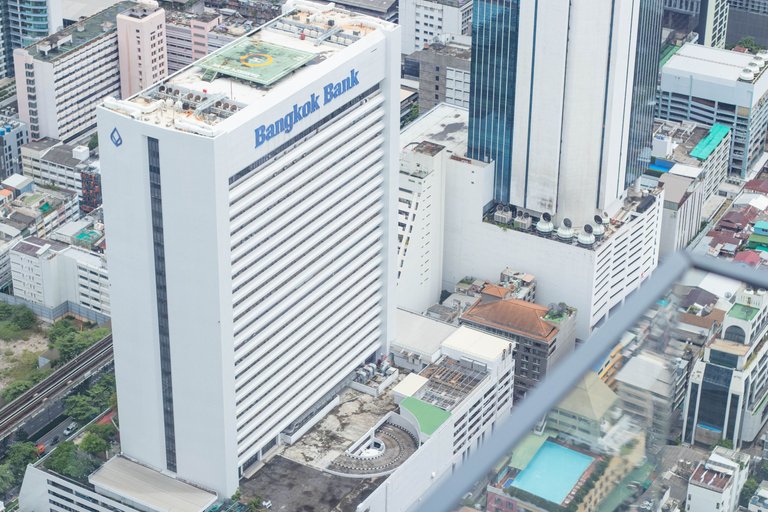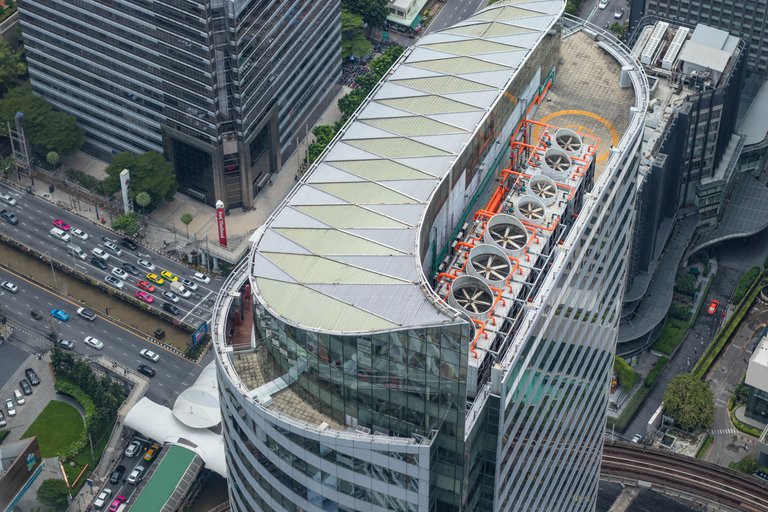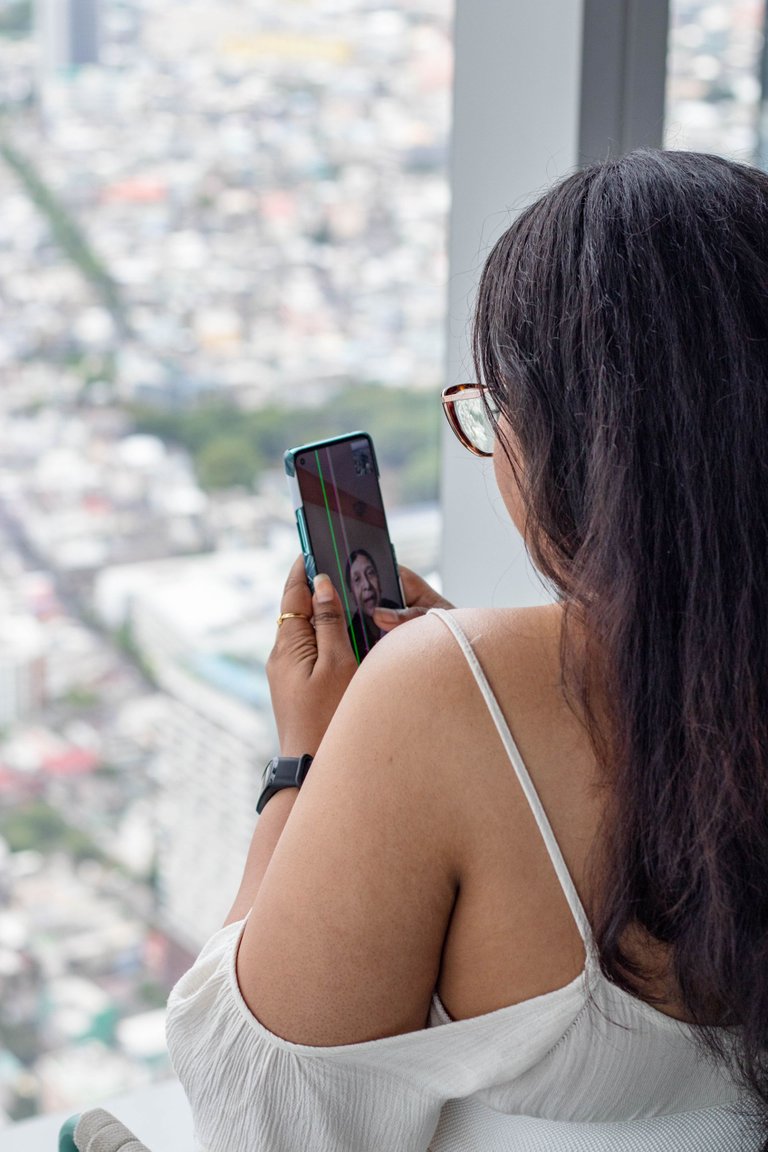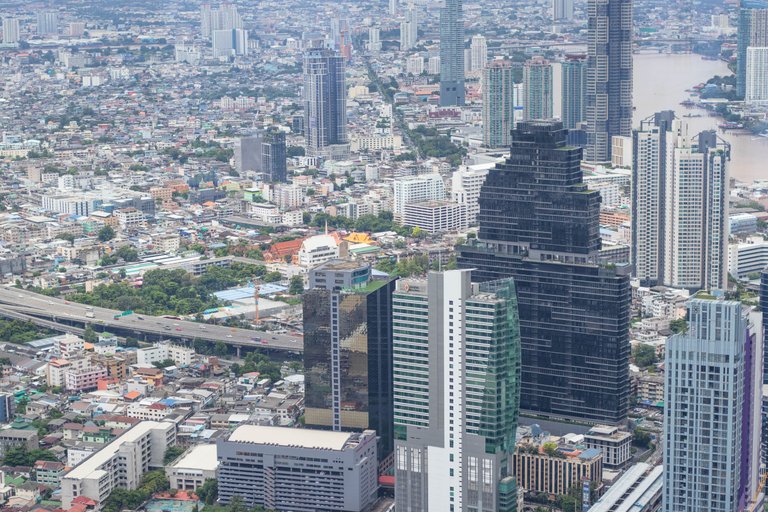 On the 75th floor you have a hydraulic glass lift that takes you to the final floor which is the 78th floor, where you have your Skybar and the Glass Tray Experience Zone and this is also the outdoor observation deck. Please note that you are required to keep all your belongings, your phone and any loose materials at the rack provided next to the glass tray zone. Photography is not permitted in this area but they have a barrier from where photography is allowed so that your experience on the glass tray is captured to perfection.
We of course had a floating market on our list and that to a famous one called Khlong Lat Mayom Floating Market so once we exited the building we called for a cab and since it was rush hour traffic the cab did take time to arrive and in the meantime we were waiting at a bus stop when we were approached by a tuk tuk driver he offered us a ride to the same destination but at a higher rate we obviously refused and he mentioned that floating markets are only operational on the weekends and the one we were going to was pretty far away so we decided to cancel that plan and visit a nearby floating market instead called Khlong Bang Luang Floating Market
Once we arrived we did check with the locals nearby about the floating market and they did confirm that the floating market long boats ply only on the weekends and on the weekdays it's just your regular walking market. I was disappointed since this was something everyone must try out when they visit Thailand and well there was pretty much nothing that we could do now so we decided to just explore the market by foot.
At the entrance of the market you had a very cute little Ol' lady selling some traditional eatables and there was this one particular drink that caught my eyes and that was Pineapple Flavoured Cannabis Water.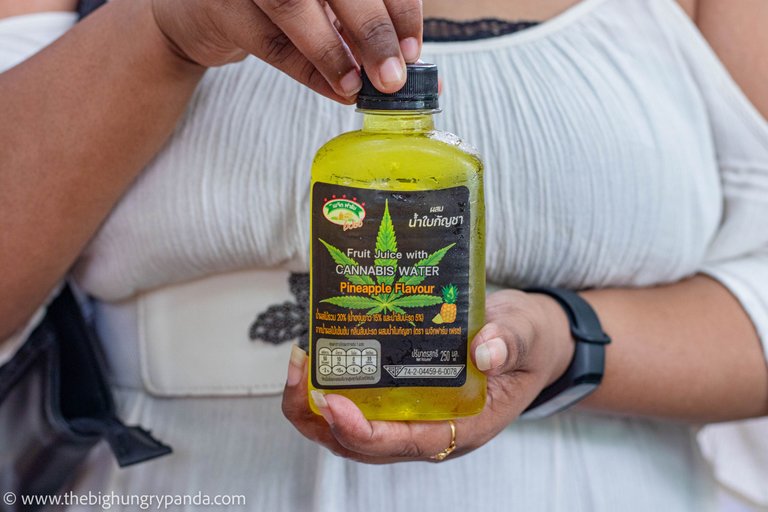 Thailand was a country with the worlds most strictest drug policies in the world. On the 9th of June 2022, Thailand became the first Asian country and the third in the world to decriminalise Marijuana/Cannabis nationwide, But smoking pot in public is still an offence and you could face jail time. People under the age of 20, pregnant women and breastfeeding mothers cannot possess and use Cannabis.
You have lot of Cafes & Restaurants and various places that sell cannabis infused products that have a very low THC (Tetrahydrocannabinol) content (≤0.5%) None of them are going to get you high, Trust me on this 😂 you'll just end up wasting your money, I will explain more about this later on in the post because right now we are headed towards lunch, okay maybe a late lunch because it was what 4 PM.
We found this beautiful place called Khun Aoi's Kitchen which is a Riverside restaurant with decently priced food and of course Chang's beer oh and the view as well was gorgeous here.
We were here for about two hours and then we took a Grab Taxi to head over to the next location which was Leaf Cannabis Cafe, Been dreaming about this place ever since I got to know that weed is legal in this country 🤣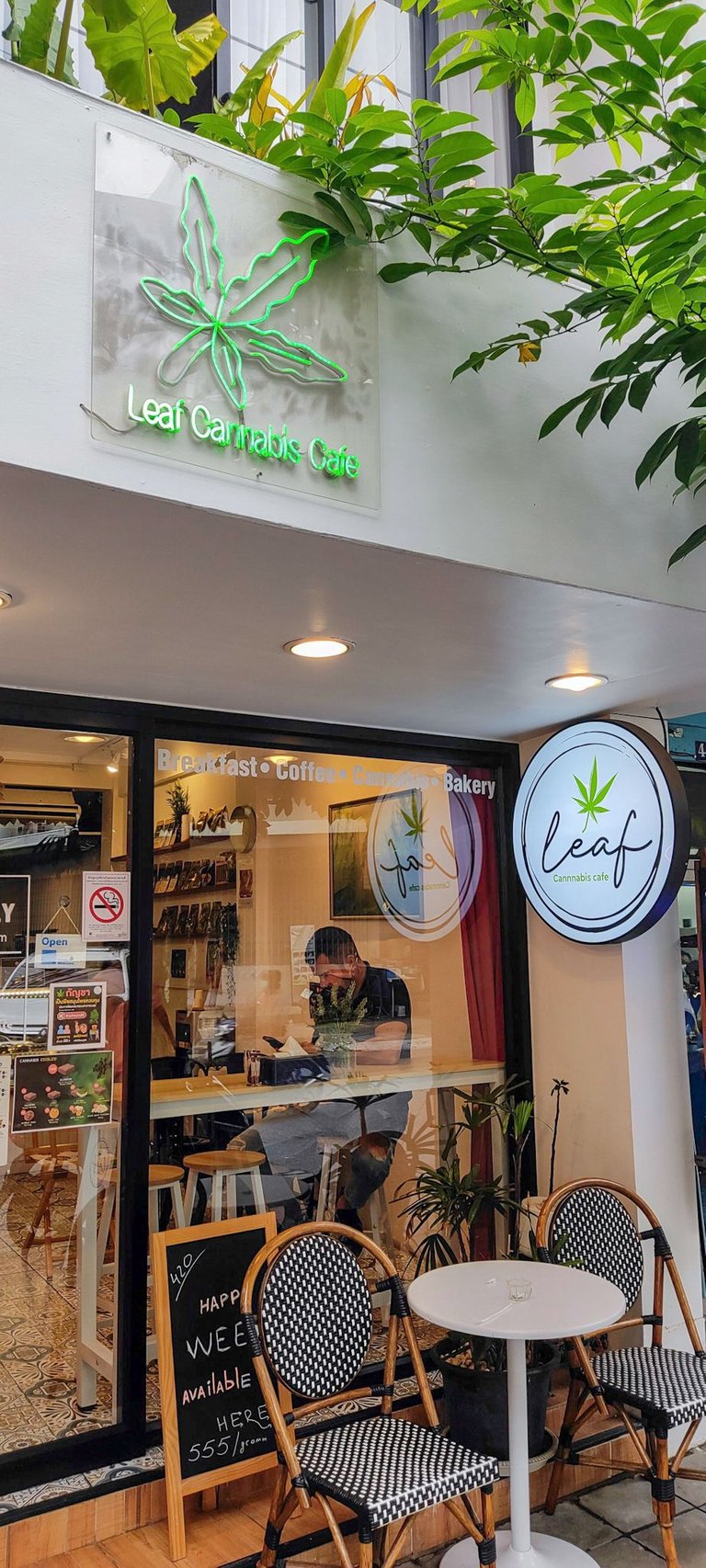 These Are Called Thai Sticks With A THC Of 19% Kicks In Within 20 Minutes And The Effects Lasts For About Two Hours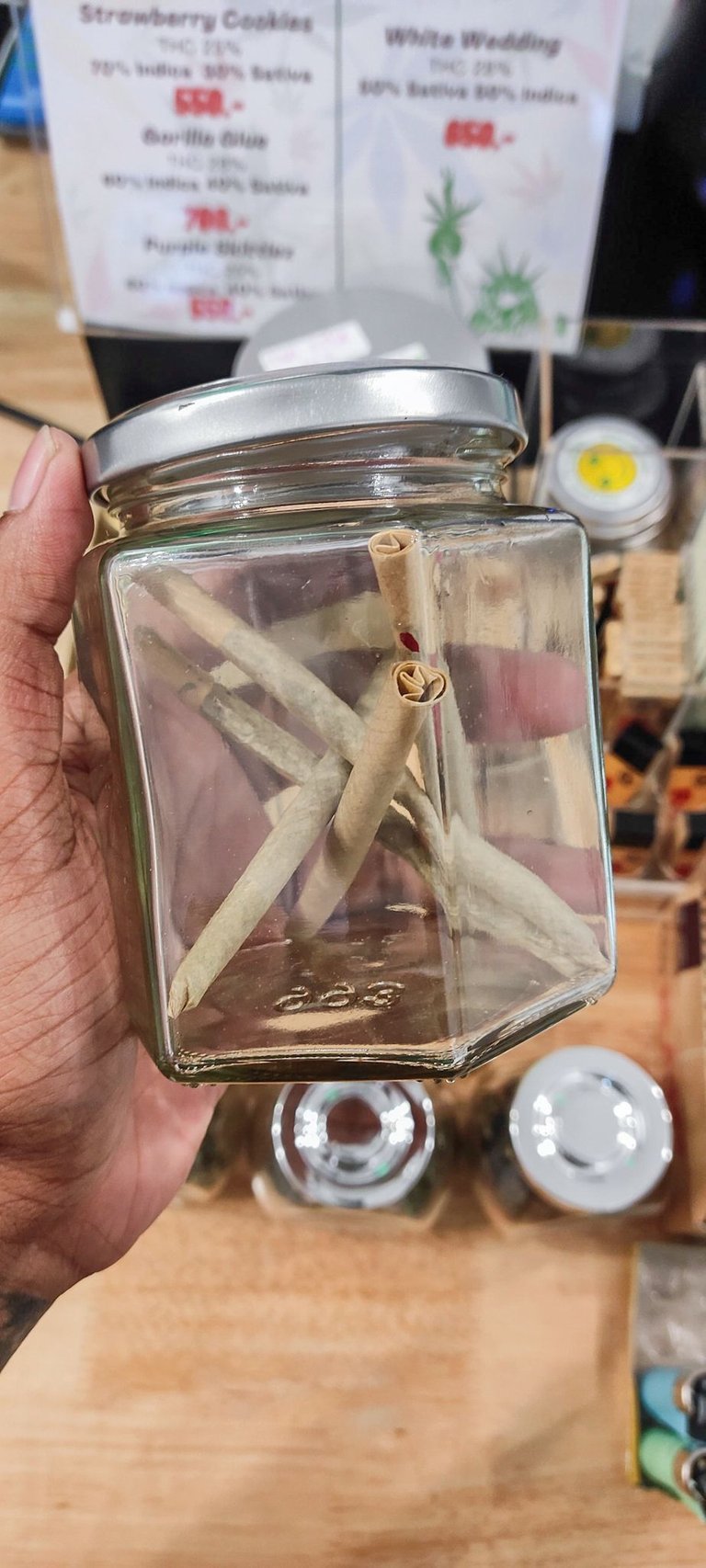 Relax + Sleep So High Brownie 150MG THC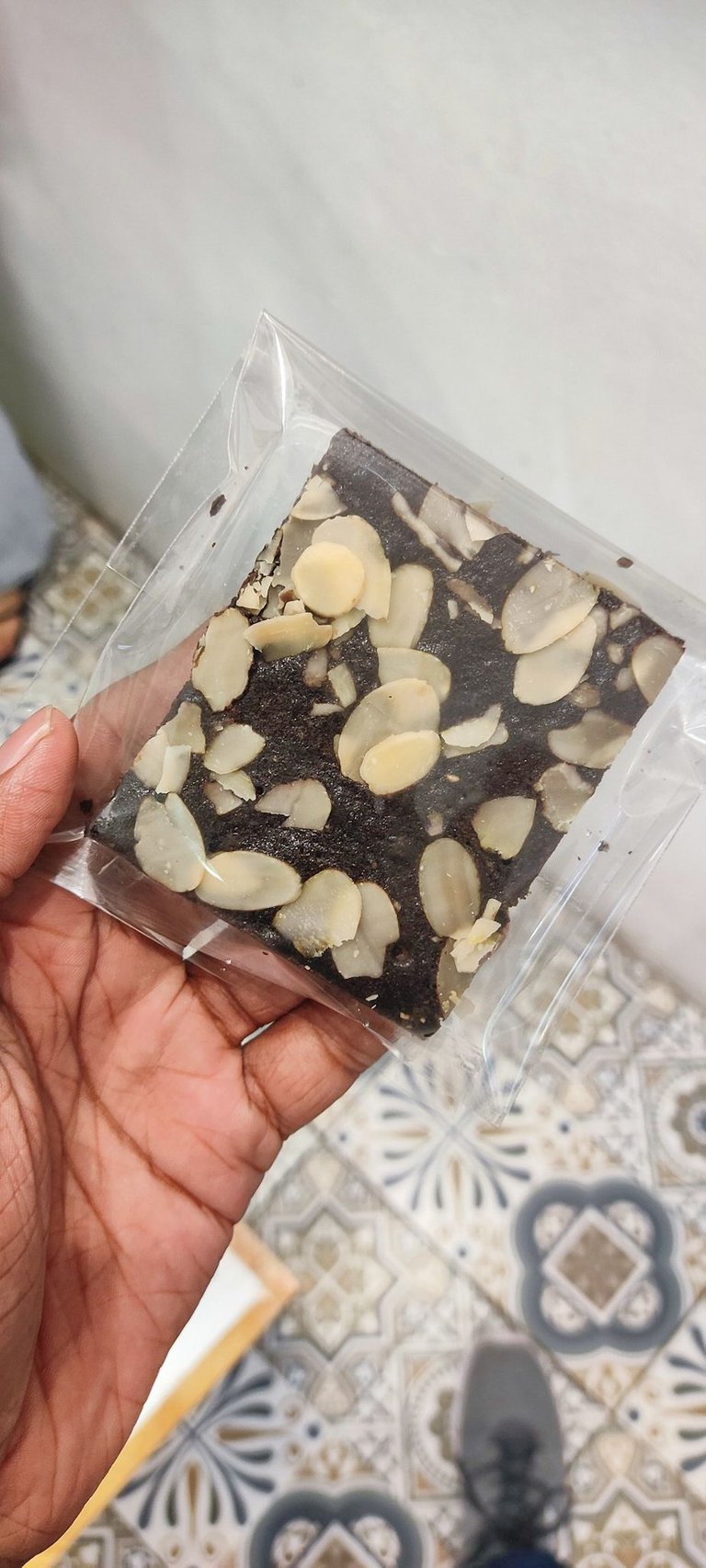 Note: With Cannabis edibles the issue is that the variables are never constant and it all depends on your metabolism. Sometimes the experience can last for hours and hours and if you've never experienced a THC High before you must cut the brownie into 4 pieces and try 1 of them to start with, The whole 150mg brownie is a bad idea as this one is a potent dose and not really recommended for beginners.
On inhaling Cannabis through smoking, the compounds in it react almost immediately in your body and the effect will last for about 2-4 hours. Cannabis Edibles on the other hand are slower to work and the reaction takes it's sweet time to hit you, but once it does the effects last way longer.

So if you're looking for something long lasting then YAYY EDIBLES


And Always Start Low And Go Slow, Unless You're A Pro 🤣




We got high after an hour and a half of consumption (Divided It Into 4 Pieces) 😂 @foodiechique couldn't stop laughing in the cab and I was trying to avoid her hilarious face because I knew I would start laughing and then not shut up 🥲 More on this a little later in the post, next we tried out their cannabis infused Americano which had like say about 0.2 - 0.4 THC, Nothing really happens at that amount so it was just regular Americano to me.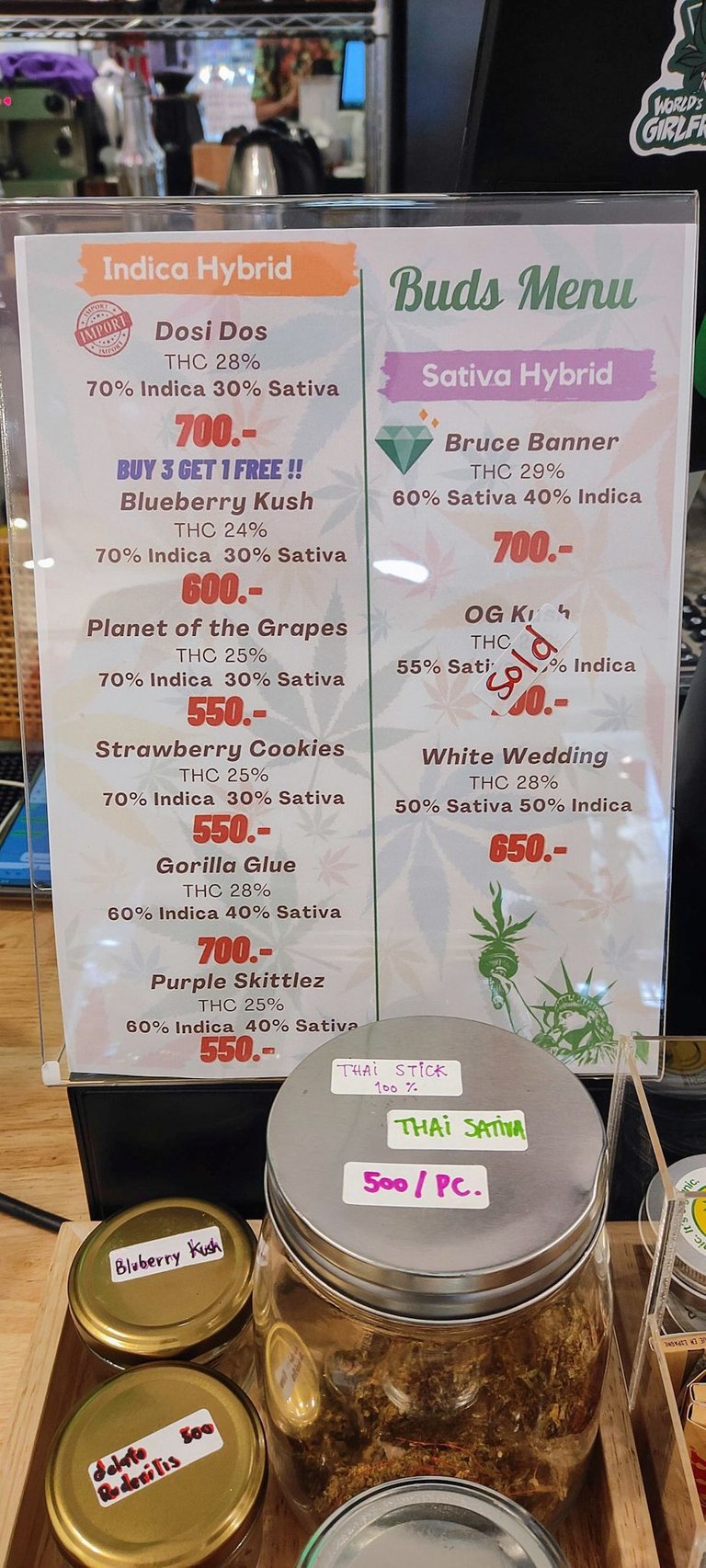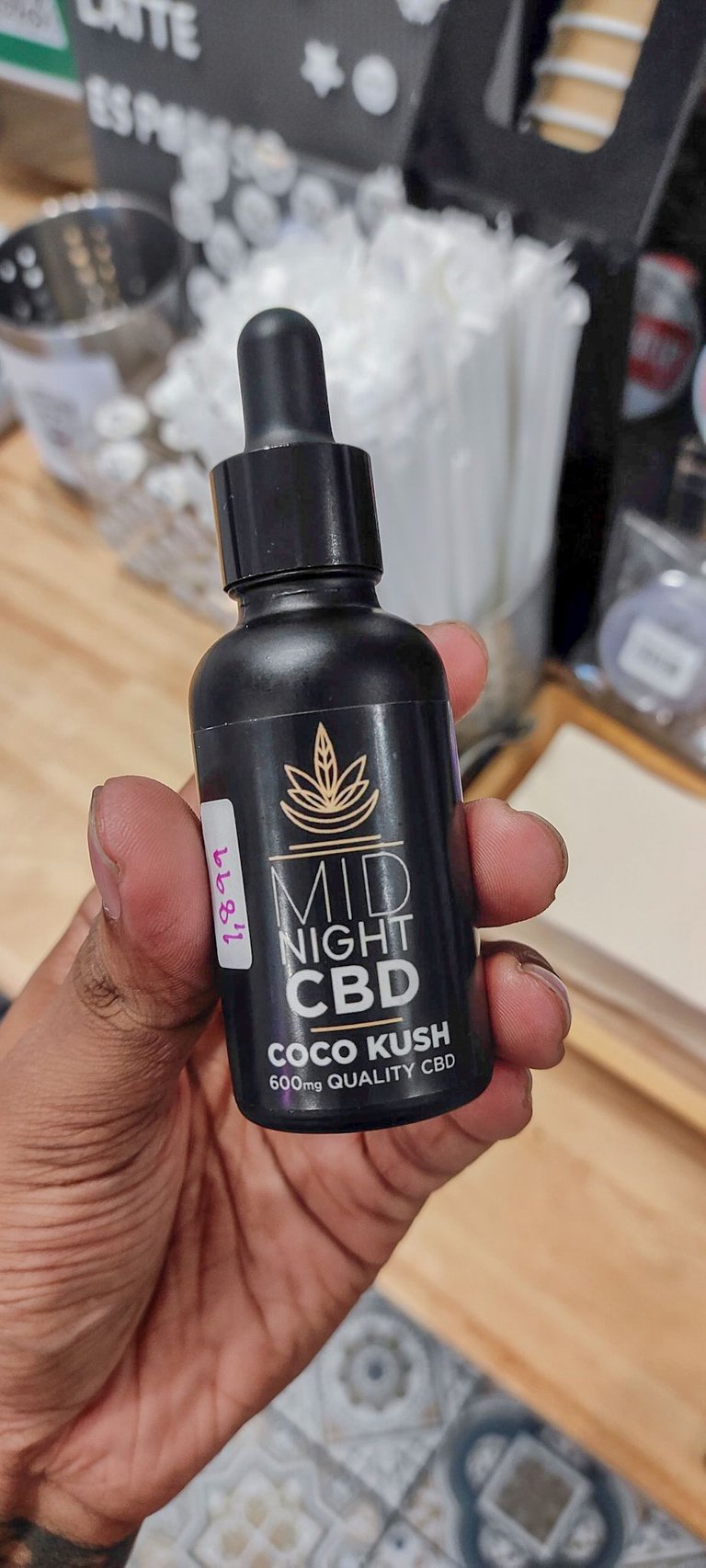 They have a variety of Indica and Sativa Hybrids as well that you can buy, they also have a few varieties of CBD (Cannabidiol) Oils that helps you relax and get a good night's sleep. We were here for an hour and half and before we left the place we took a goodie bag of some Thai Sticks and 1 Unlimited Super Strong 1600mg Brownie (This Brownie Turned Out To Be The Biggest Mistake We Did 😂) and post that we got a Grab taxi to Platinum Mall
Enroute to the mall in rush hour traffic is where the brownie started taking effect 😂 oh my god it was just bloody hilarious, I guess even for a while the cab driver started laughing with us and I had no idea why we were laughing so much, I mean I knew it was because of the brownie but then I couldn't really remember what exactly was it that made us laugh 🤣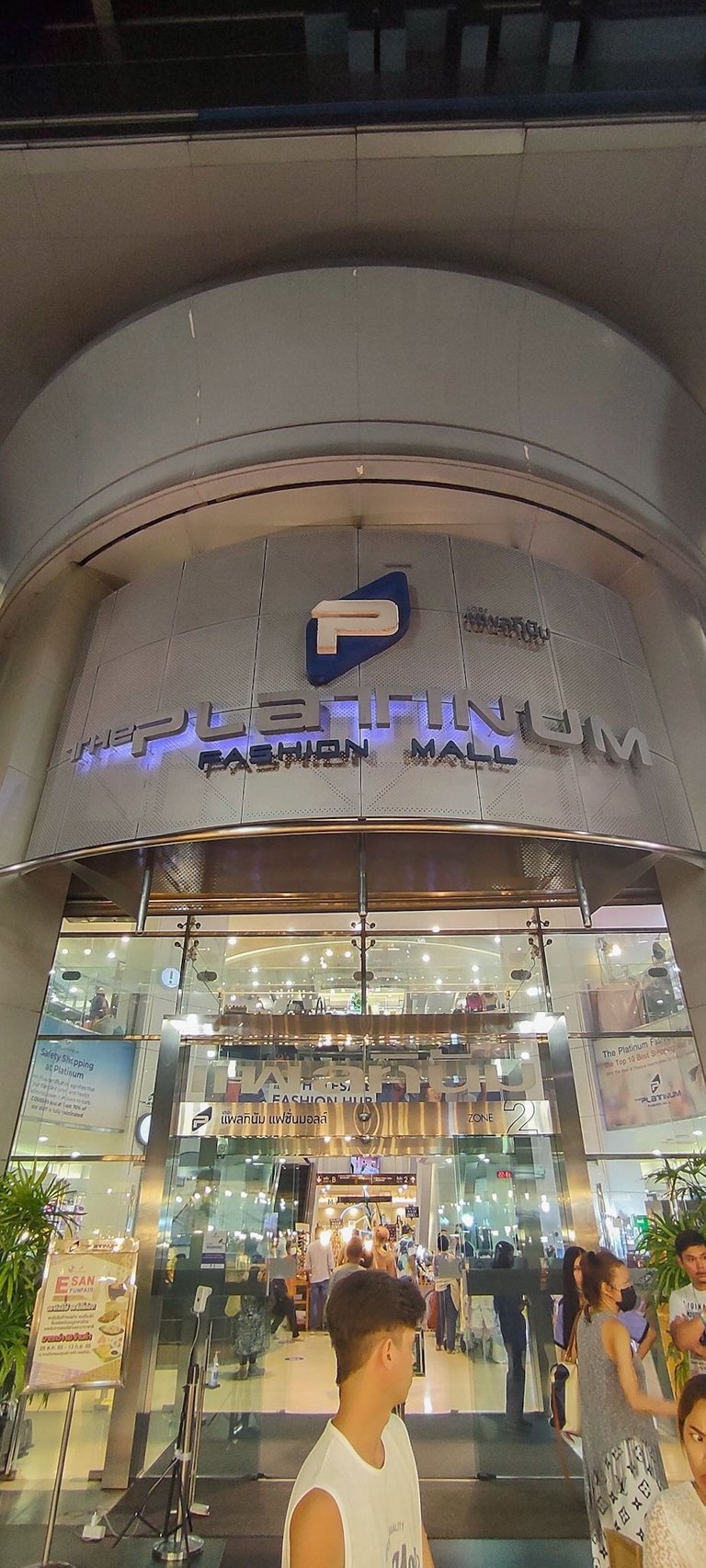 Now this Mall is definitely a must visit when your in Bangkok especially if you are looking for some really great budget buys, when I say this place is massive I kid you not it is fucking huge, it's literally a maze in there and you have 100's of shops, you'll need about half a day here easily 😂 this place is a shoppers paradise, y'all can leave your wives in there and go chill with gang and be back after 5 hours and I promise you that she'll still be shopping in there 🤣
The first 3 floors cater to only women and you can find pretty much anything and everything in there from cute tops to gorgeous dresses and amazing shorts and accessories. Men the 4th floor should be your go to because that's where you'll find some really amazing shirts and more.
This shop on the 4th floor called No Bra is just amazing for shirts, they have only half sleeves shirts though from Sizes M to XXL. They have some insane patters and designs on them.
I bought about 6 shirts for myself which cost 1200 THB in total. Sizes M, L & XL Cost 160 THB and XXL is for 200 THB
We quickly wound up with shopping and got out of the mall to hit the street food lanes. So right at the entrance of the mall you have about a ton of food vendors selling some amazing street food 🥺 and here are some images from the Food Stalls.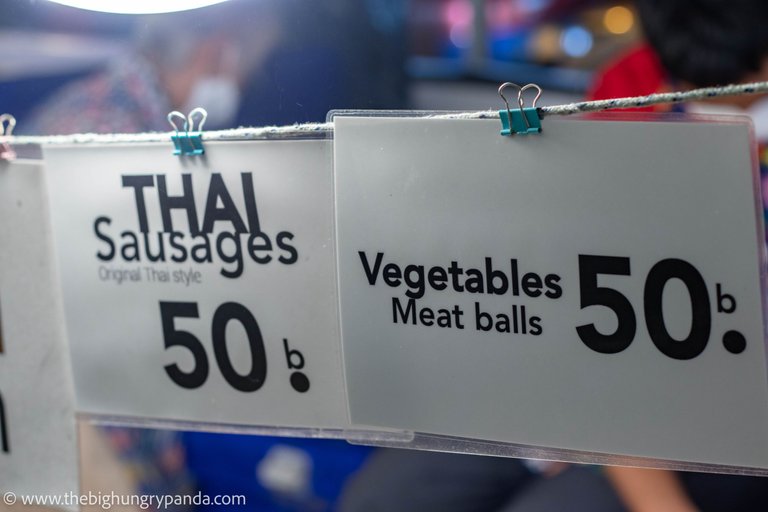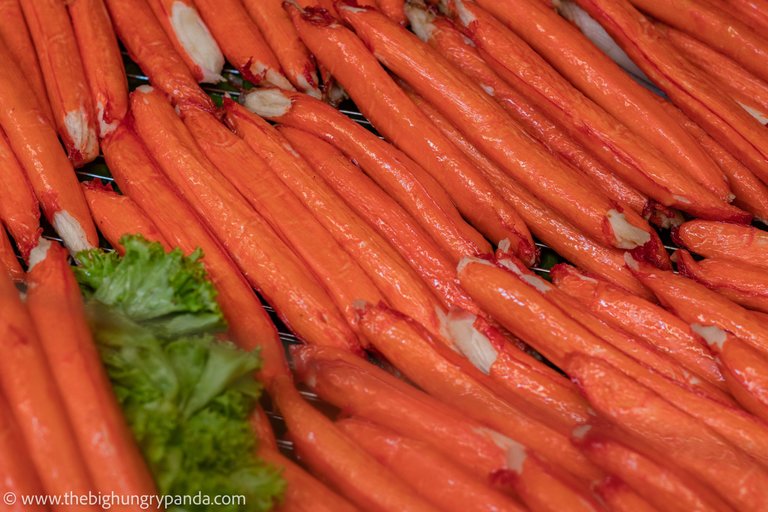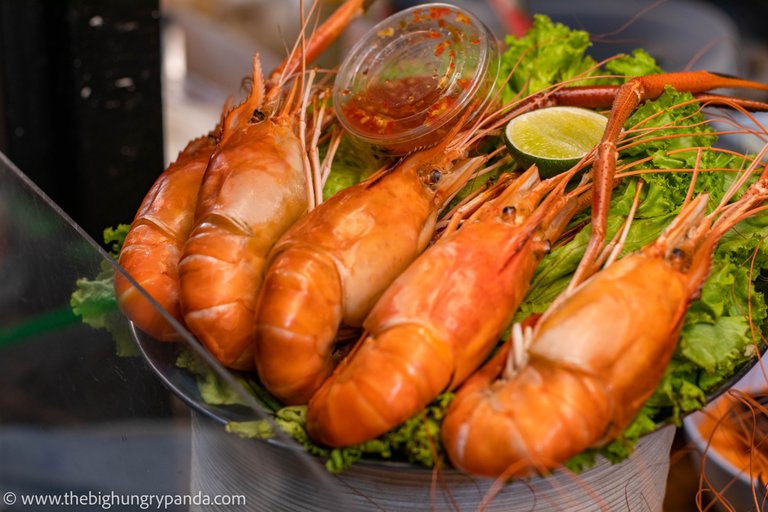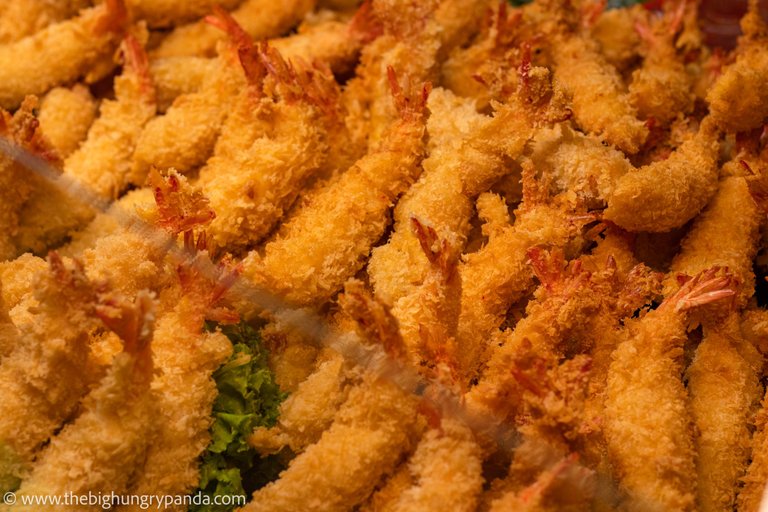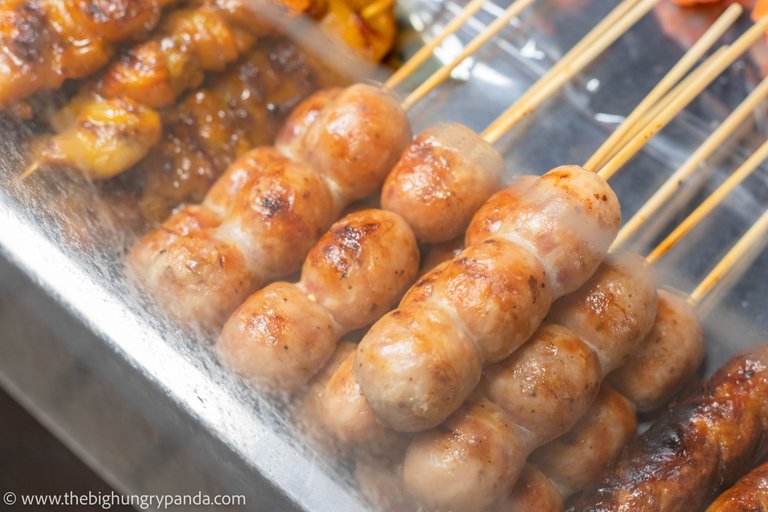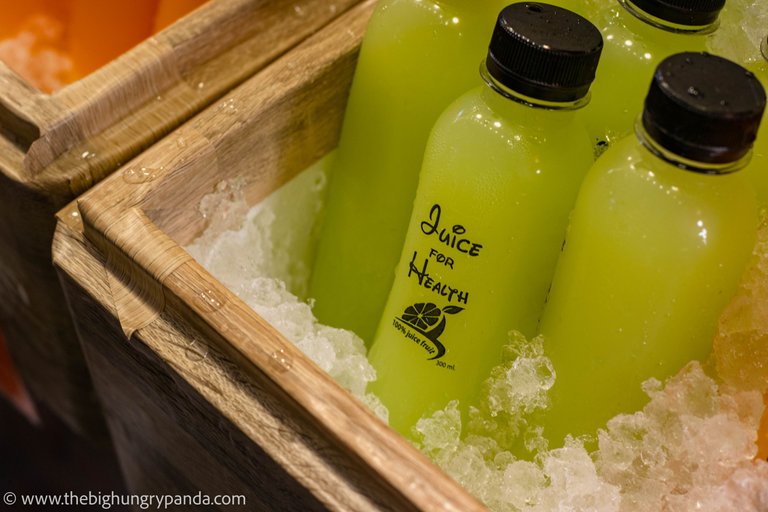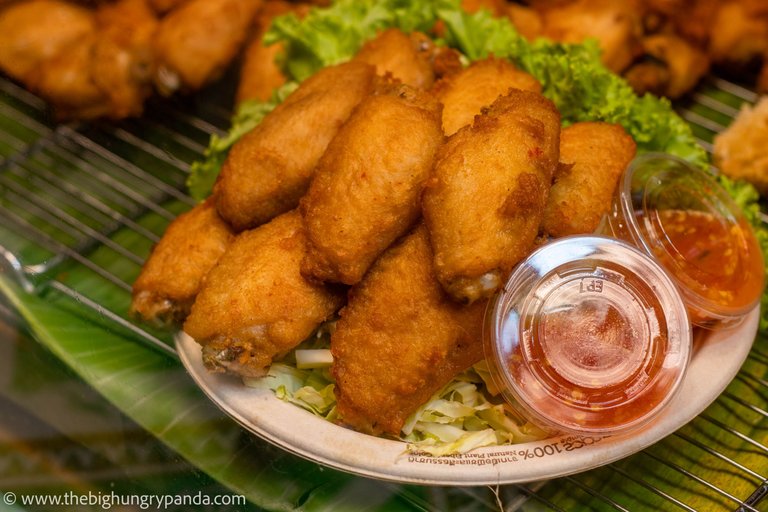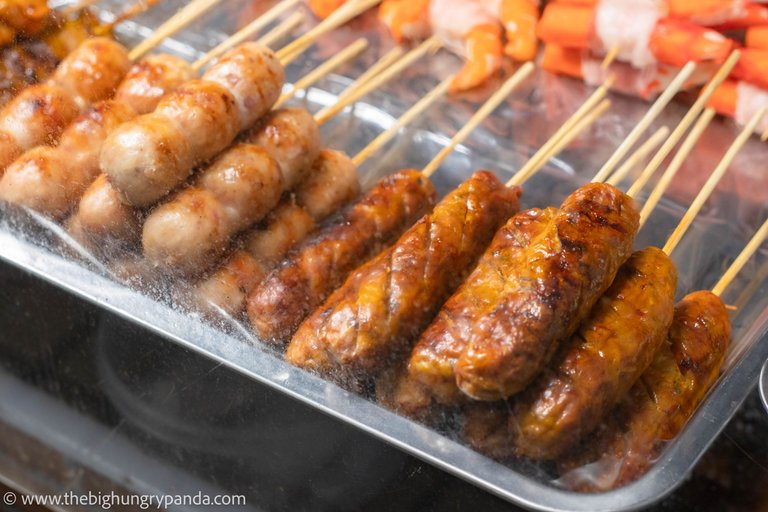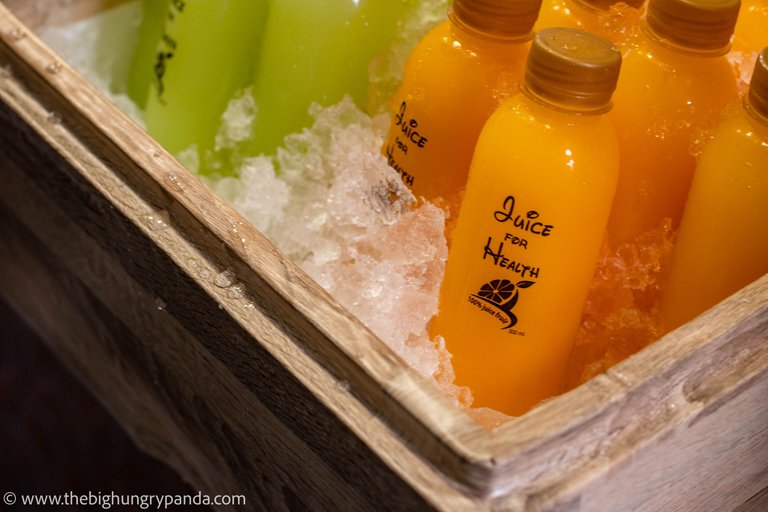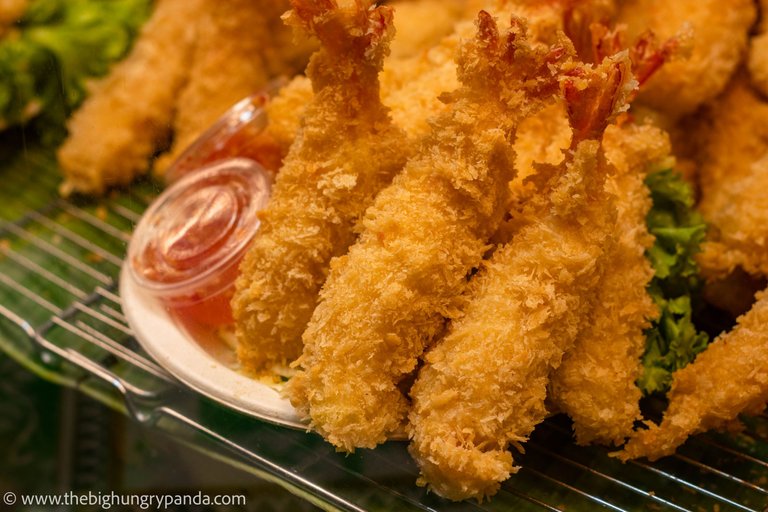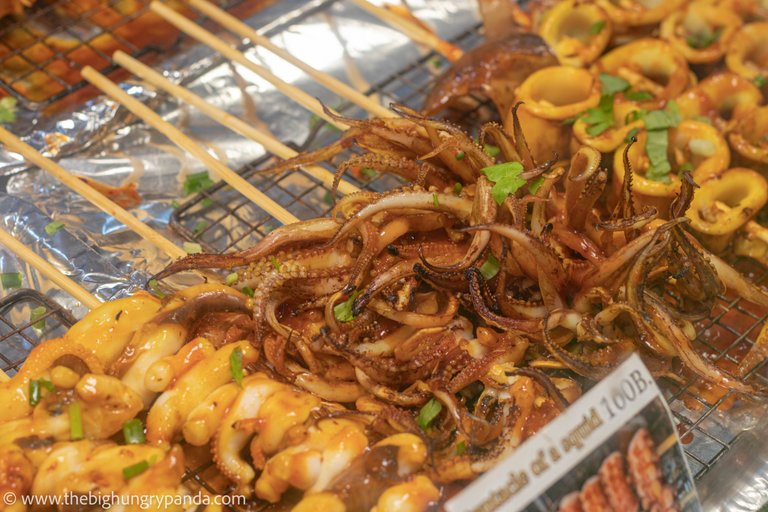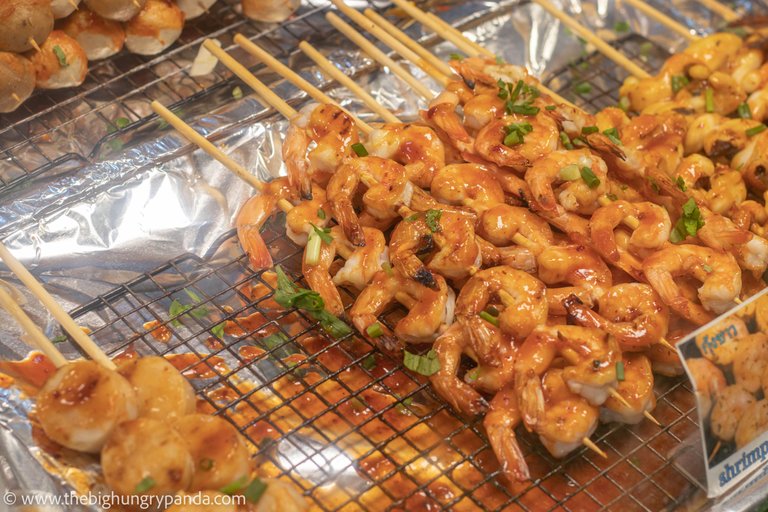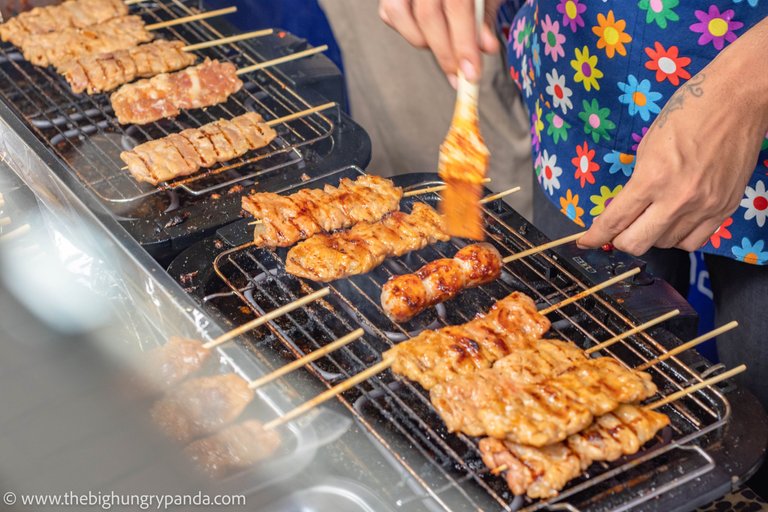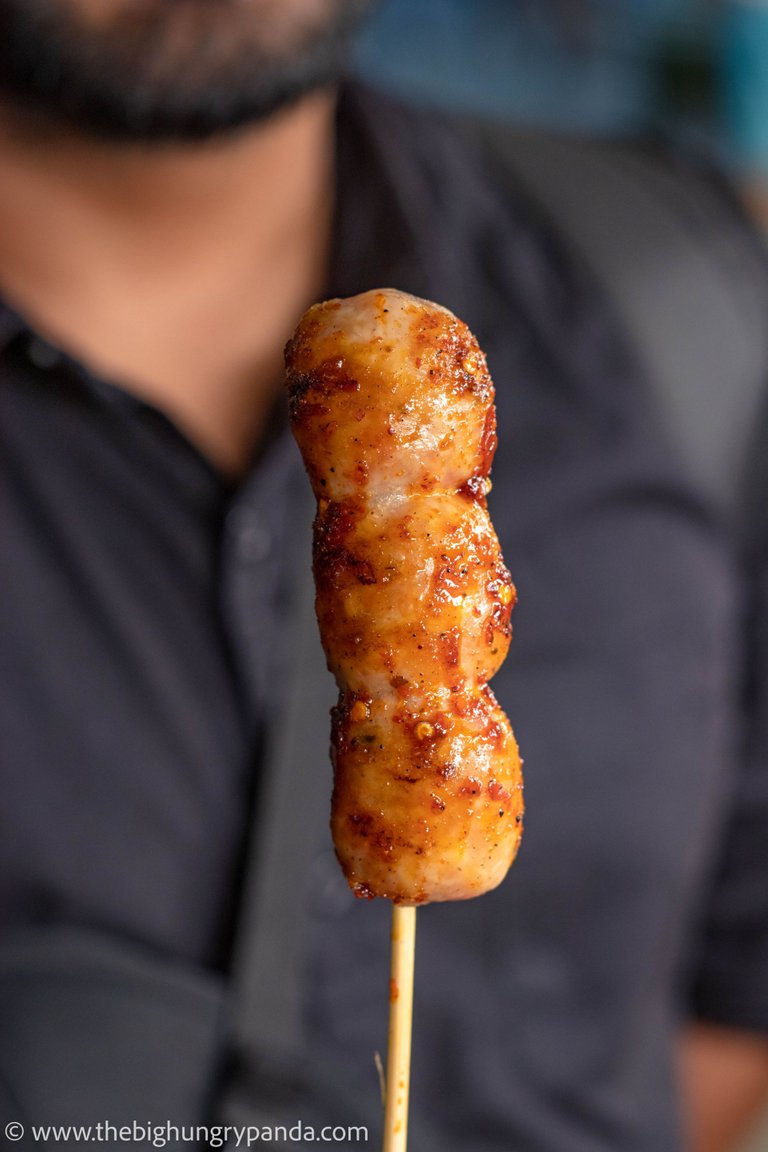 Tried these delicious Baby Octopus and it was so freaking good 🤤, I had a lot more to try but I couldn't really do it during this trip, Imma come back here again just for the food, ANY VOLUNTEERS TO JOIN ME 😂

Once we were done with munching on these treats we decided to take a Tuk Tuk back to the hostel. We had a great time bargaining with the driver and even he enjoyed it as well, in fact he was getting way to overexcited about it 😂 Thai's really do love people that know how to bargain.
Tuk Tuk are basically autoricshaw, the only difference is that Tuk Tuk's are bloody fast 😂 and they are really loud. You will often end up turning your heads in this country thinking a sports car has passed by only to notice that it was a Tuk Tuk 🤣
It was about say 8:30 PM when we left Platinum Mall, The Tuk Tuk was just blazing down the streets with We Own It from Fast and Furious playing on the subwoofers 😂 man that was one helluva ride.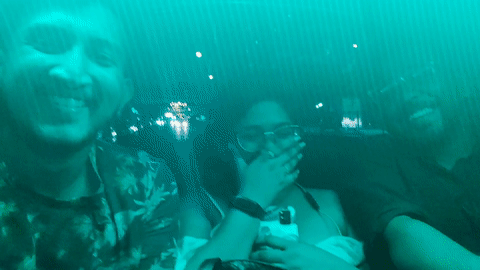 The High Speed Tuk Tuk Ride Was Officially The Best Part Of The Day
We got back by 9 PM and decided to devour that single piece of brownie and since this was a really strong one, we once again cut it into 4 halfs and ate them, we waited for about an hour and nothing happened at all, So we decided to call it a day and little did we know that we were about to get jacked so bad tonight 🤣😭
We had a bus to Pattaya at 6 o'clock in the morning and the bus stop was about 15 minutes away from the hostel which meant we had to wake up at 5 o'clock and checkout from the hostel. Well this beautiful brownie started kicking in at 3 AM and Oh My God it was madness 😂 I was loosing my shit mid sleep and I was at the top of the bunk bed, @foodiechique was at the bunk below me and Adil was at the bunk in front of me. I really wanted to get a glass of water but I couldn't get myself down from the bed because everything was spinning bat shit crazy 😂
Day 4

IDK what happened after that but I remember waking up at 5:55 AM 🙂 The bus leaves at 6 AM, Seeing the time I knew this wasn't happening so I went back to sleep 💀😂
Adil woke my ass up at 10 AM and I remember having a killer headache, but this time I could at least get myself out of bed. The 3 of us quickly freshened up and proceeded towards checkout (Good Thing We Packed Our Bags Way Before We Decided To Get Baked 🥲)
Right, so at this moment we didn't really have another choice so we asked the hostel folks to get us a cab to Pattaya which cost is a whopping 2100 THB (56.27 $) and well 2 hours later we were in Pattaya by about 2:30 PM 😪
We took a Single Room for the 3 of us in Pattaya Story Poshtel it was a beautiful space, the thing that bugged me was that we were the only ones in the property 😂 there was legit no one there, LIKE NO ONE. We had to call a number mentioned at the door and a woman spoke to me and told me the keycode to the building and that my room keys were in a box at the reception. We just picked up the keys and went on in and kept our luggage safe and went to the restaurant near by called Bon Appetit for lunch.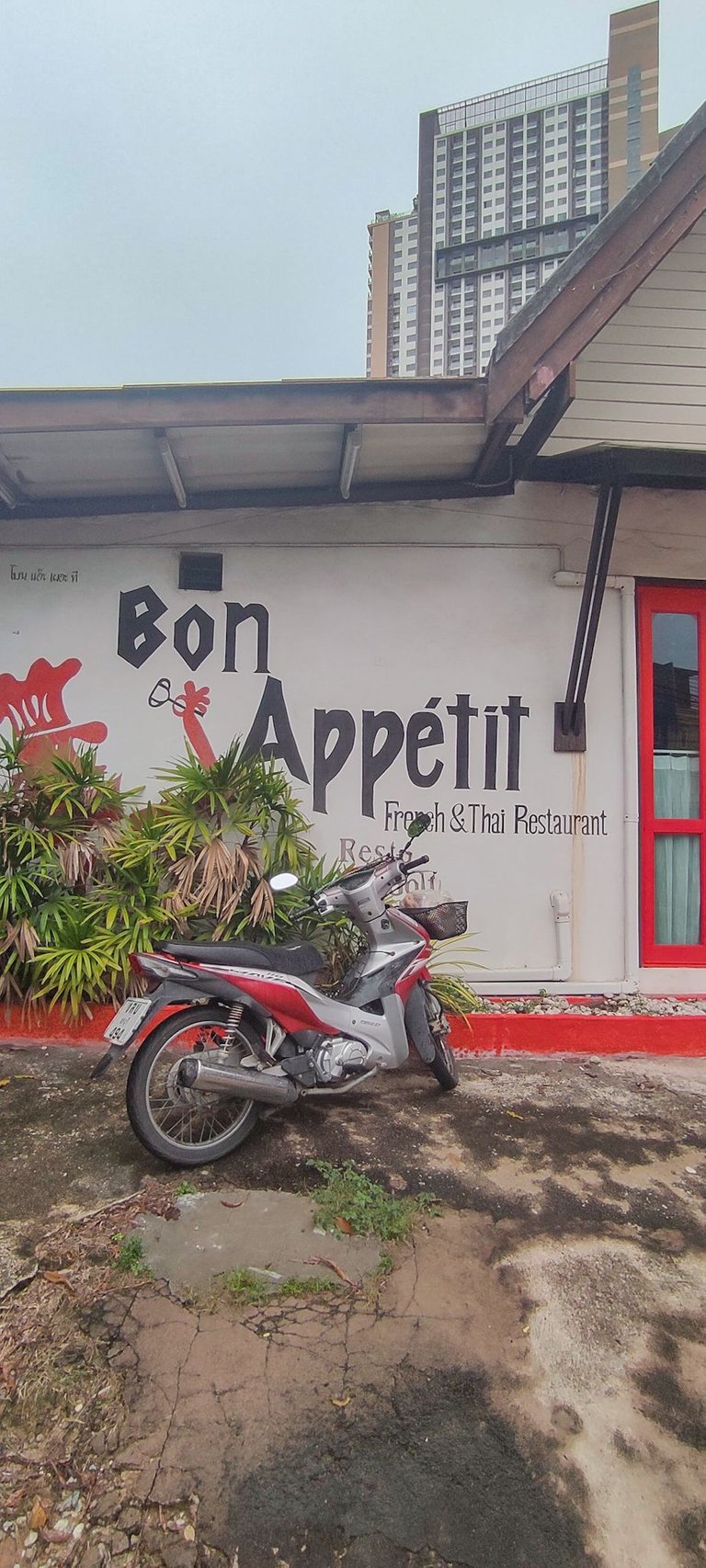 We just had something really quick and caught a Grab taxi to head to Pattaya Beach, We didn't really do much at the beach apart from just walking around the area and admiring the views, we sat there for about an hour I guess doing absolutely nothing at all and then we decided to head towards the Walking Street.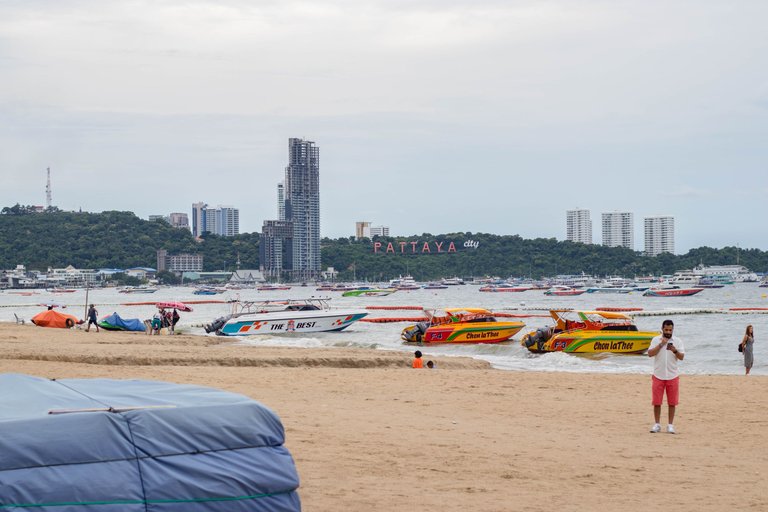 On our way there we saw HOOTERS 😂 I have only seen this place in movies so far and I couldn't believe that i'm seeing a Hooters Bar in front of me.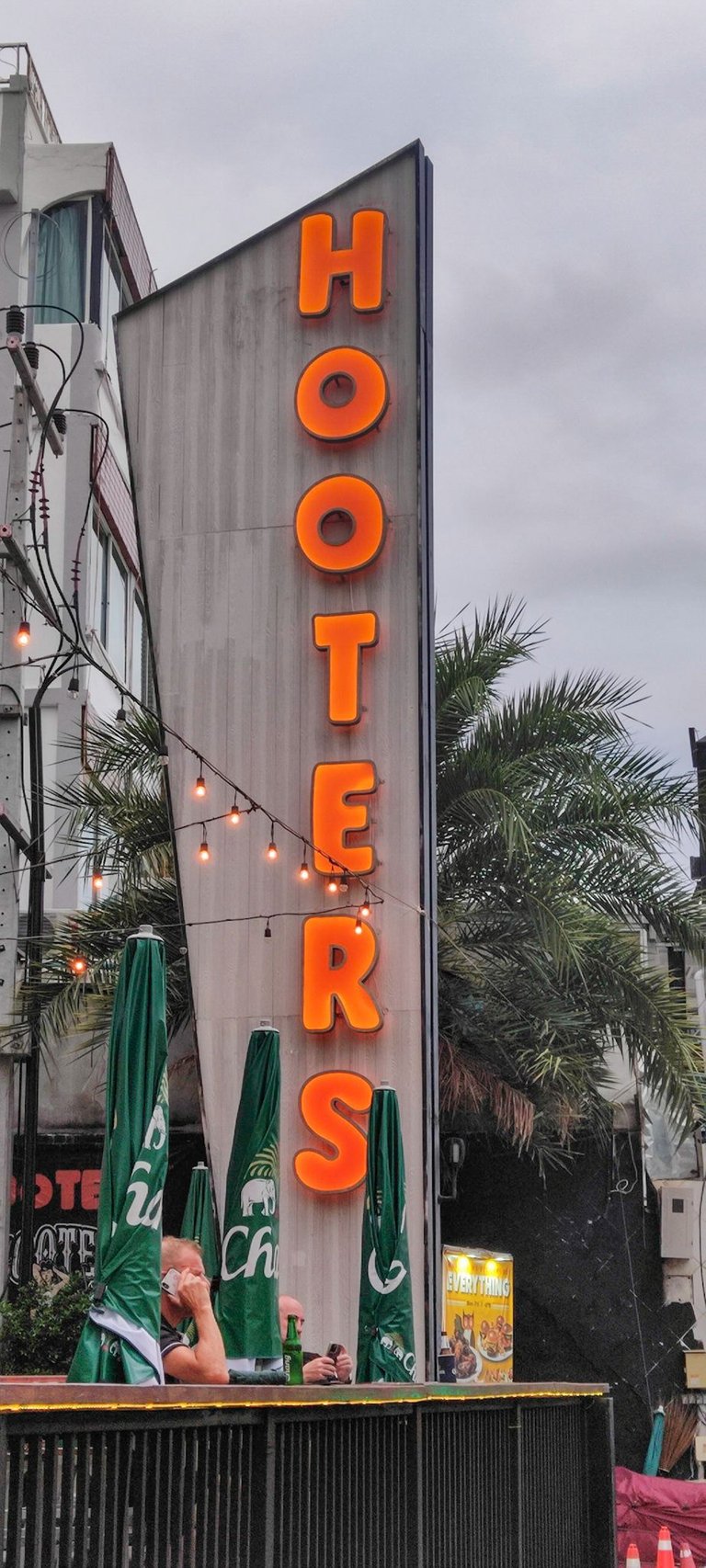 So if you don't know what Hooters is let me help you out here, This place is known for having exceptional bar foods and off the charts Wings & Nachos, but they are also famous for this one particular thing; In all Hooters establishments around the world which is 400+, the waitresses wear revealing clothing like low cut tops and shorts as uniform to serve food 😩 and My O' My were the servers gorgeous in this place 😂❤️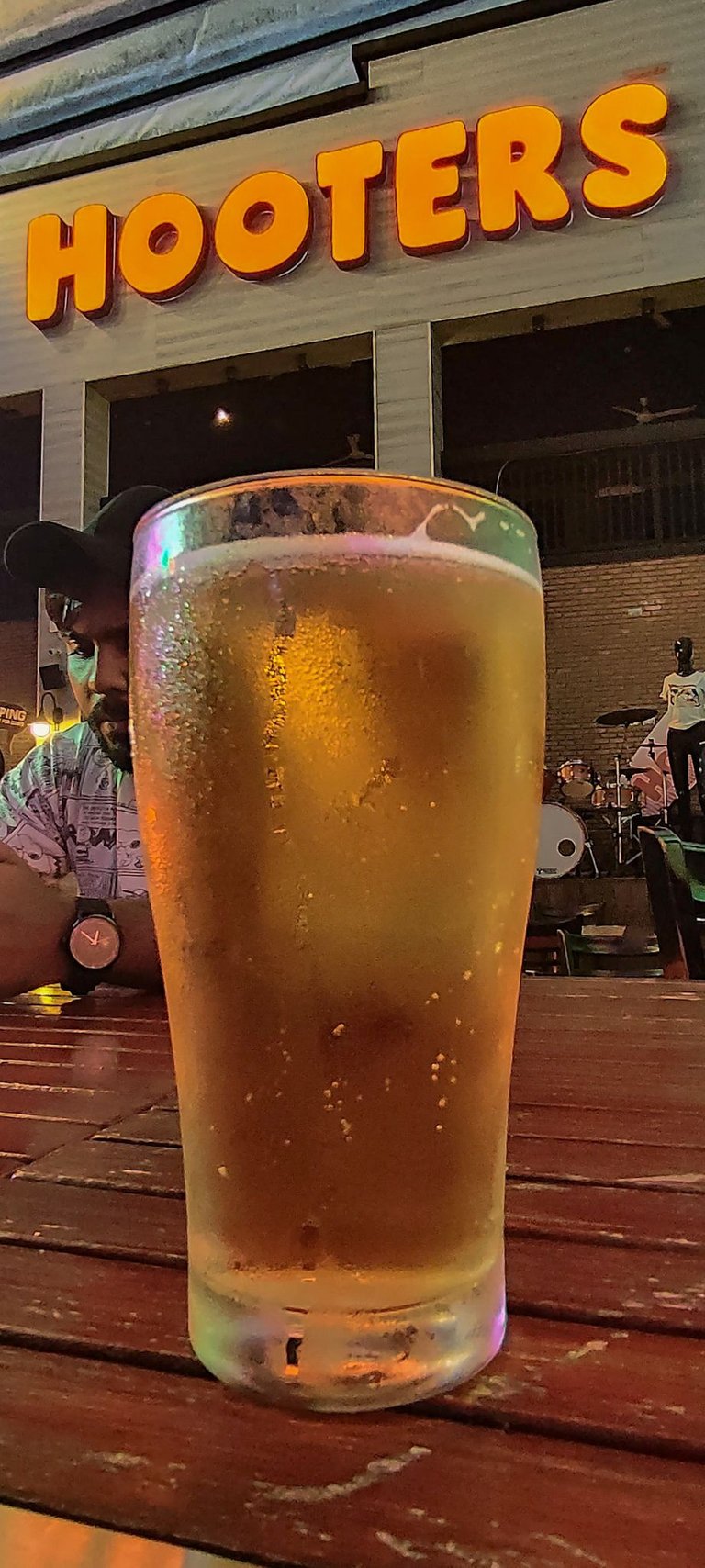 We just had a plate of some amazing Nachos and a Glass of Draught Beer mostly because this place was pricy ASF 🥲 and later on we left towards Pattaya's Infamous Walking Street.
The entire street is filled with Go Go Bars, Pubs and most importantly Cannabis Outlets 😍 so many pretty looking ones i've come across in this street
You have many touts in this area that try to persuade you into seeing a ping-pong show or other shows, it's entirely up to you if you want to see them or not but beware there have been many scams as well.
Touts hand out cards like this which offer a wide variety of shows, on reading them they sound hilarious ASF but when I googled about it 💀 That's turned out to be quite graphic 😂 so i'm just going to leave it at that. Go do your own research if you'd like to know more about it 🤣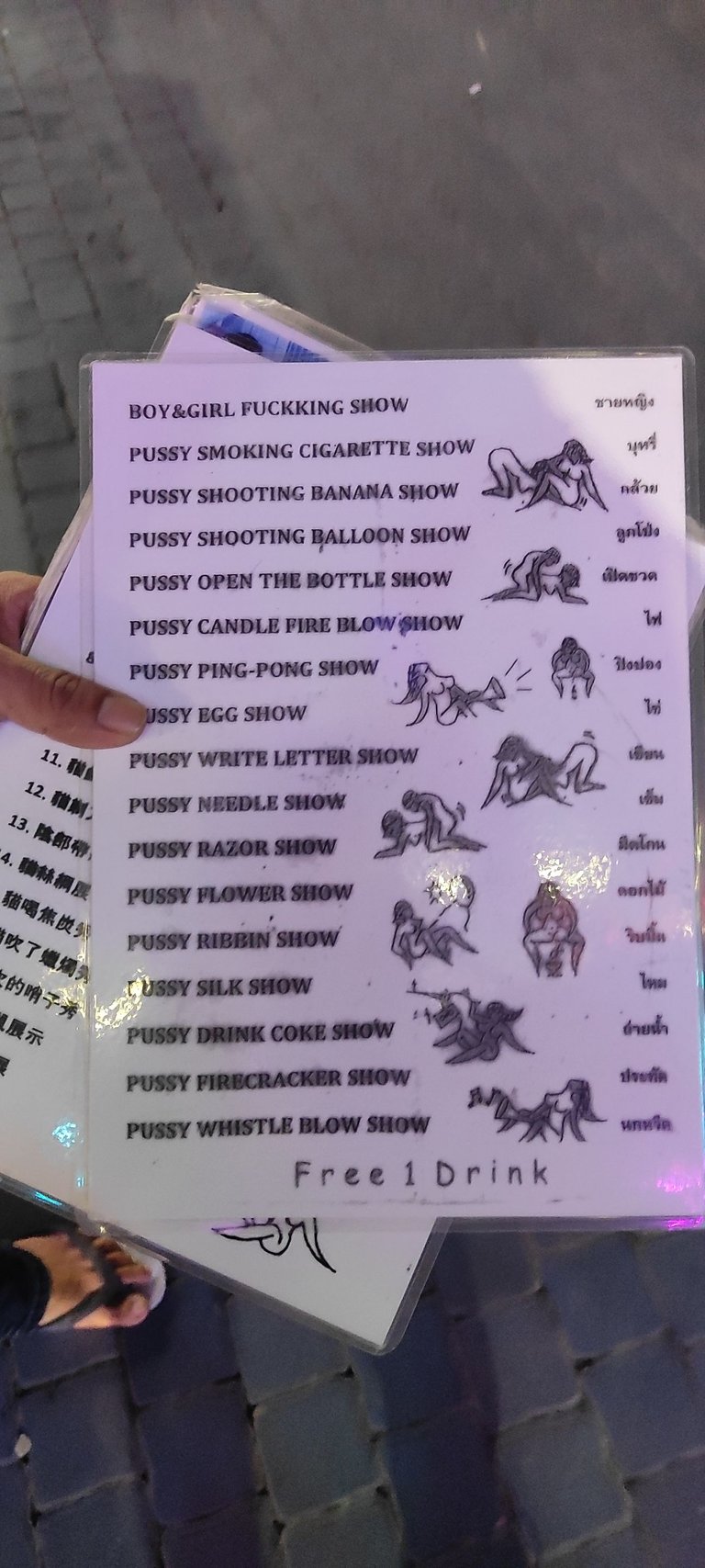 After a couple of hours we went towards the hostel and picked up a couple of sandwiches from family mart for dinner and heated them at the hostel in the common kitchen area. The next morning we had to leave at 3 AM to Bangkok as we had a flight to catch to head over to Chaing Mai where we'll be spending the next two day's.
Our 4th day was pretty relaxing as we didn't really have much to do, I mean I actually did have bungee jumping on the list but at that point in time it seemed expensive and we were already going way above budget 🥲💔 so we decided to skip it.
Note: My itinerary includes a section called Skipped, These are basically places I had to let go because of budget issues. If you guys can then do make it to these places as well.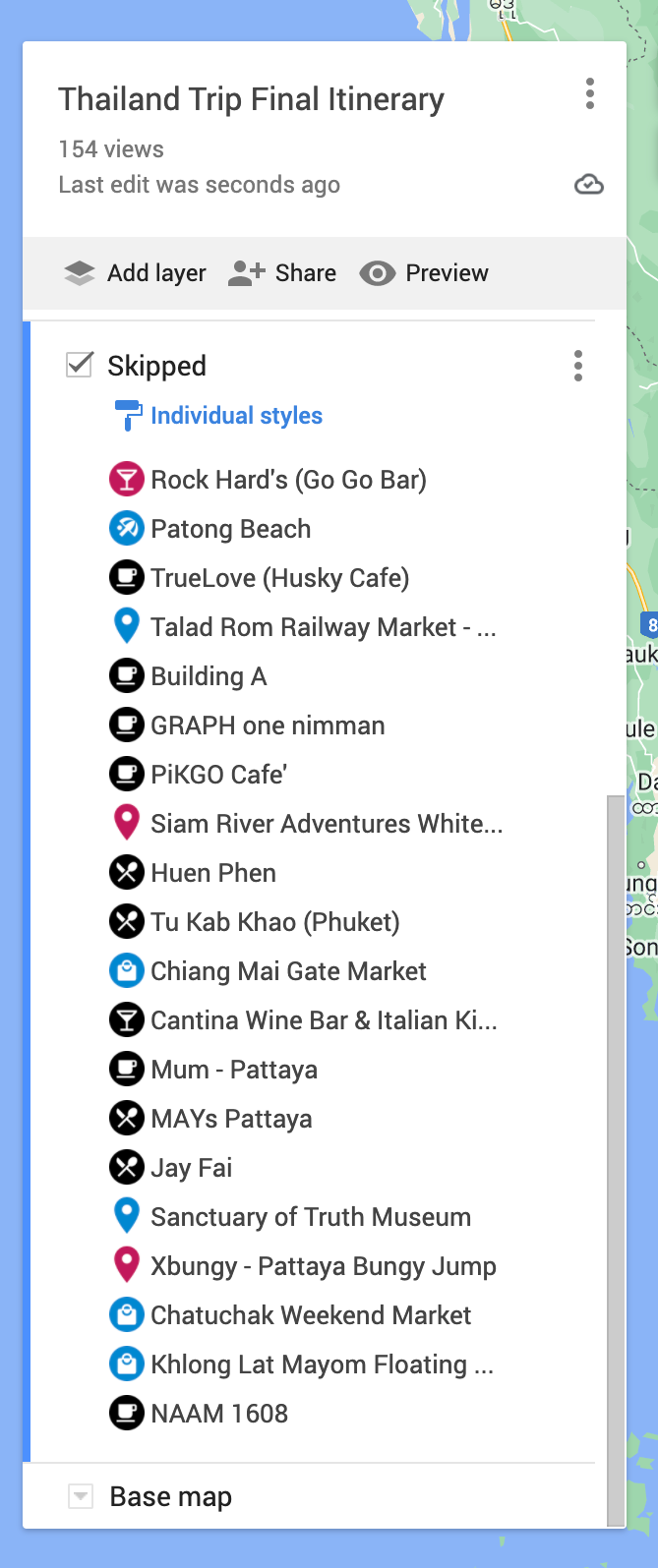 Well thats about it for Part 2 of Exploring Thailand ❤️ Hope y'all had a blast reading this particular one 😂, In the next part I be talking about how the next 2 day's went by in a lovely mountainous city called Chiang Mai all the was up in Northern Thailand 🇹🇭

Questions About Photography Are Welcome!
Upvote, Comment, Repost And Follow If You Like My Work!
Have A Great Day!